life skills to manage work,
money, and family
Life skills are not as simple as ABC or 123.
In everyday life, the development of life skills helps individuals to face any summons of everyday life both in the workplace and at our home life. This is how we analyze options, make decisions, and make definite choices in our lives.
This set of skills can be nurtured to help us manage our belief system, self-control, actions, choices, and emotions to achieve our goals in life.
Because i
n a world filled with distractions and information overload p
eople who lack the skill sets often give in to impulsive behavior and emotions as well.
Besides taking a chance in risking to achieving their short and long-term goals, there are other complex issues they may face in life.
Like for example, many fail in their careers, personal lives, and marriage life due to the absence of these skills in their lives.
Learning life skills is a life-long process.
5 most useful life skills every adult needs
Human beings are complex and we should develop an understanding of ourselves in many areas. Our habits, values, principles, who we are, our personalities,  strengths, and weaknesses. 
Self-awareness can improve our judgment and help us recognize better opportunities for personal growth, career development, managing our relationships, as well as in raising our children. 
We need this life skill to achieve goals, especially in a world filled with information overload and distraction.
Having focus and discipline helps us surrender short-term gratification in favor of long-term fulfillment and satisfaction.
In fact, it's impossible for anyone to achieve their goals without focus and self-discipline because we are the master of designing our future. 
People who take on challenges or simply dealing with them instead of ignoring and avoiding them achieve better in life.
Life is not perfect. Facing life challenges head-on is a valuable experience for us to learn, develop, and grow.
Taking on challenges helps us to become wiser and stronger in shaping a better and stress-free life both at home and workplace. 
Everybody can gain from having good problem-solving life skills.  Solving one's own problem often requires a different perspective and input because some of these problems are more complex and alarming than others.
Whether you're dealing with a complex problem or a  simple one, it's essential that you have a clear understanding of what it is that you're hoping to solve.
Look for possible solutions and contingency plans in order to restrain further problems.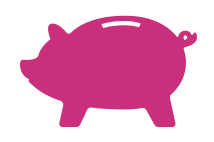 Money management is a key life skill that everyone should learn. Learning how to budget will play an important role for anyone in securing their future.
When you make a change to one behavior it will activate a chain reaction and effect that led to another.
After setting a budget in place, will help you put down your savings plan, become debt-free, able to plan for retirement, invest smartly, and achieve your life goals.
All of these five skills are connected and after you have implemented these skills into your life, you will obtain power over your ideal dream life!
I teach the skills you need not stop chasing your dreams. Whether you're a travel addict or want to work at your own pace…Be sure to check my blog post which is full of advice, hacks, and adventures to help and inspire you to follow your dreams.