A step-by-step GOAL-SETTING system to design your BEST year to crush your goals to become WHO you want to be.
Are You Ready To Get Focused, Get Organized In Turning Your Goals Into Life?
So where will you be in ten years? Don't guess. Instead, start planning your entire life using the Design Your Year Goal-Setting System!
Setting goals is never been easy, but every success in life is all about achieving goals. 
How do I know that? Because I know how to live on nothing. I am NOT here to brag to you about my travels, but with my horrendous life mess, I was tirelessly working setting goals after goals to design my future – the life I dream about more than ten years ago. 
You want to have full control of your future but you're feeling discouraged about not crushing your goals into fruition?
Are you reaching a frustrating plateau in turning your goals into reality? Maybe you have a bigger vision to do something greater but can't turn them into life? Or maybe you're so busy with no clear life roadmap to follow each day towards goal achievement?
Let's face it…there's nothing more frustrating than running around your day drained out. Only to feel like you haven't actually accomplished anything important to secure your future. And yet, like you're becoming a victim of your own darkness. 
You'd like to be doing a better job of setting goals, managing your time, and organizing your entire life for the sake of your loved ones. Maybe you've even tried the law of attraction rituals, and even create the best and beautiful vision board in the past.
And yet, turning your goals into reality haven't worked.
Fighting a daily battle in your mind is exhausting. Maybe you don't feel like you have any clear direction in life. And now you feel like you must be missing something.
What to do if you're exhausted to reach your goals?
The truth is, even when you're exhausted, you can make incredible progress towards the goals you have. Because if you have the right system and a sense of purpose, this is how you can allow your focus to remain whole. The Design Your Year Goal Setting System can help you get focused, get organized with all the things that you want to accomplish — from health, career, wealth, relationship, spirituality, and even a happy home.
The battle you fight every single day is over!
The Design Your Year Kit is here for you to make you efficient. An ultimate step-by-step GOAL-SETTING system to help you design your BEST year to crush your goals to become WHO you want to be.
So if you're the kind of person who wants to achieve massive success in your career and in life. It's time to finally sees your dreams turn into life. This energizing and action-oriented goal-setting kit will help you manage your time wisely and get real, life-changing results. 
The Secret to "Getting from Where You Are to Where You Want to Be," Has Gone Through Years of Research. How We Are Wired as Human Beings as it Pertains to Goal Setting.
It all starts here that will help you organize your thoughts, write your ambition to progress into GOAL SETTING. The Design Your Year Kit is the perfect solution that helps you drive your day-to-day actions and get focused to achieve your goals.
How did I come up with this goal-setting process? Because I battled with debt for several years borrowing my lifestyle. And goal-setting is my lifesaver. It helped me organized my chaotic life, find my sense of purpose, and be the happiest mom I can be.
It's my design your year kit that helped me design the version of the life I want step-by-step-by-step. This is how traveling and working at my own pace come into fruition and I wanted to share it with you. 
Imagine what's possible...
What You Will Get Inside The Design Your Year Kit
A step-by-step GOAL-SETTING system to design your BEST year to crush your goals to become WHO you want to be.
If you're a100% organized person and like to plan everything with pen and paper, then the Design Your Year Kit will be a perfect solution in setting goals and achieve them. Here is the collection of my best 51-page planner printable goal setting and Ikigai templates that you can instantly download and print as many as you want in PDF format.
So much more than just a planner, the Design Your Year Kit will not only help you to be productive but it's designed to help you organize your entire life and get smart in goal setting. Each page walks you through a thoughtful intentional steps to help you design your year the way YOU envision it, all in one place. It's a system that just works!
Setting your goal SMART gives you a concrete step-by-step blueprint for crushing every goal you set that will give you a much greater chance of success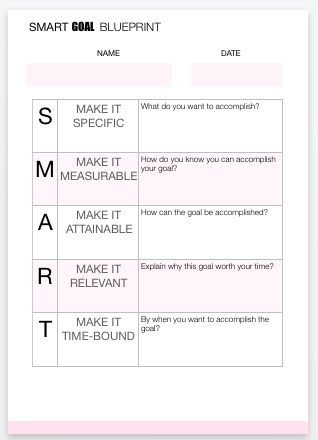 Uncover your sense of purpose helps you to find and do things that matter to you most. Get out of bed each morning energized that few people attempt to use.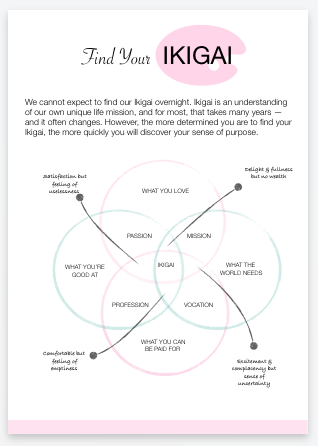 Create a big picture plan of your whole year's goals so that you can secure an action plan and avoid last-minute stress working towards your goals.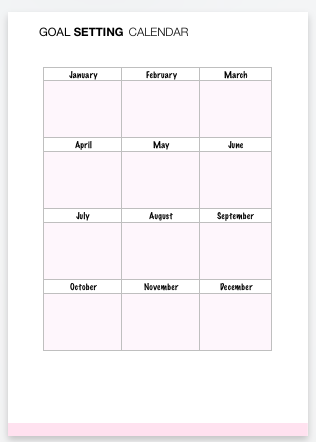 Digging deep for new levels of self-awareness will improve one's inner excellence. Build something greater that connects to what other people want.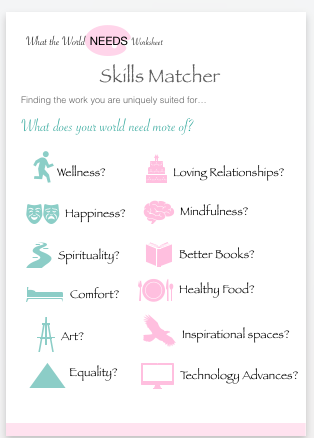 Breaking big tasks into weekly tasks makes goal setting easier and eliminates the risk that can come in the path of achieving targets.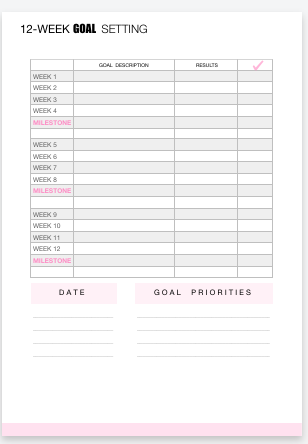 Knowing yourself helps you to make career decisions that are right for you. What type of work culture you will thrive in to get paid in doing what you love.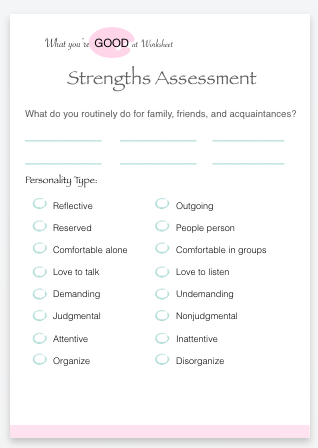 So, are you ready? Let's goal!
NOTE: You'll be redirected to my BRAND New ETSY Design Your Future Shop