3 Big Reasons for Climbing Mt Fuji (video & photos)
Climbing Mt Fuji is often included in most traveler's bucket lists. 
Mt Fuji is one of the most iconic sites in Japan. Mt. Fuji is the highest mountain in Japan located on the island of Honshu.  Mount Fuji is definitely not just for climbers but for tourists that can be enjoyed from a difference of viewpoints.
If you don't know what you're missing…
In this post, we'll talk about: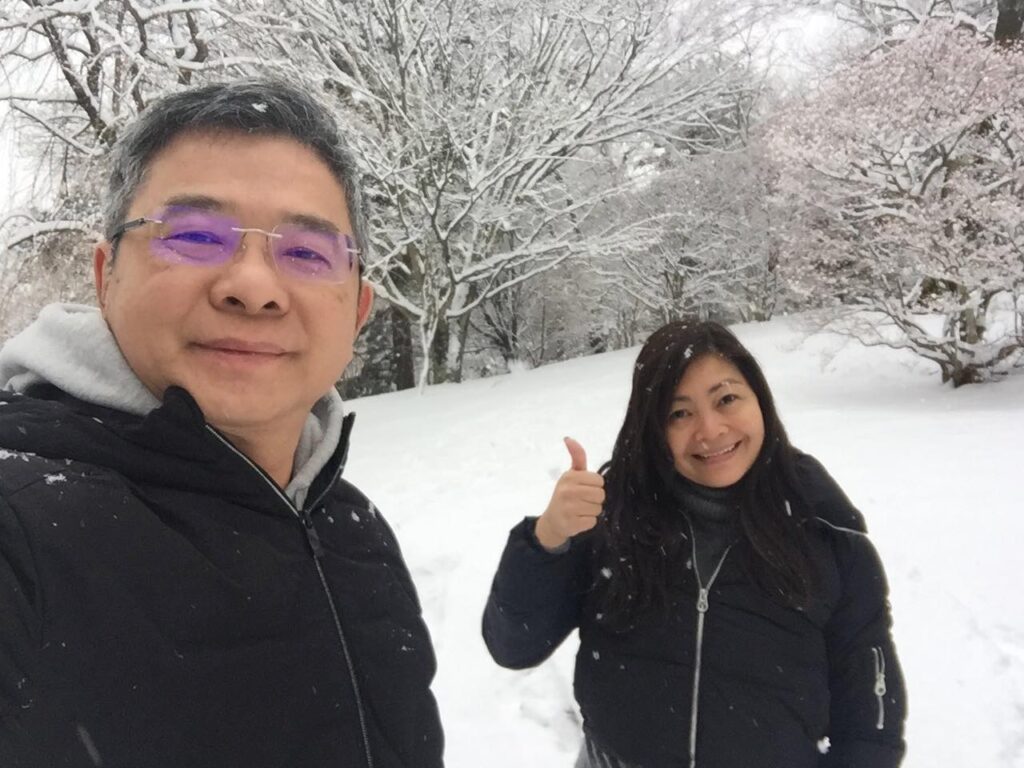 Is it Worth Climbing Mt. Fuji?
Climbing Mt Fuji is one of our unforgettable experiences that will certainly remain in our hearts because that was the first time we bond at elevation with our daughter when she was just 10 years old when we started exposing her to the Japanese culture and traditions.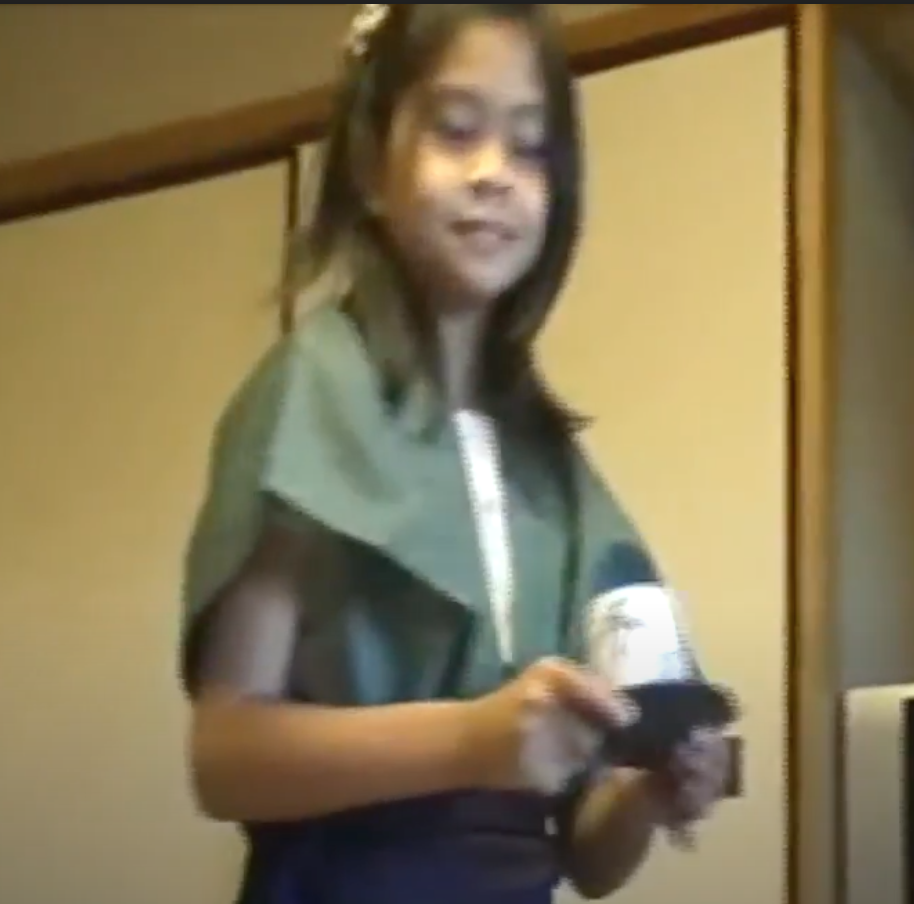 Since my daughter left for college and as an empty nester, my husband and I started to travel more often now at a slower pace, dining out frequently in more sophisticated restaurants without any longer prioritizing our children beside us.
Climbing Mt Fuji is something unique compared to visiting the vibrant city of Tokyo and Osaka. 
Our expedition began at the Yoshida Trail because this is the easiest for beginners like us to climb Mt. Fuji. The Yoshida trail starts at the Fuji-Subaru Line 5th Station.  The fifth station is the highest point accessible by car and bus and has convenience stores, restaurants, souvenir shops, bathrooms, and lodging.
Mt. Fuji can be reached from Shinjuku Expressway bus terminal at Shinjuku Station in Tokyo and a two-hour bus ride to Kawaguchiko that runs every few hours. From Kawaguchiko station, buses go to the Fuji-Subaru fifth station regularly.
During this trip, we took the Shinkansen Bullet Train from Nagoya. 
Many hikers prefer to watch the sunrise so they normally rest at a hut situated halfway up the mountain before departing for the summit. 
But if you are a beginner like us, climb later in the day when it is safer and less crowded.
Reasons to Climb Mt. Fuji When Traveling to Japan
Whether it is viewed from the windows of your hotel, from a moving bullet train, or at the base of the mountain, you'll be trapped in her magnificent beauty. 
Mount Fuji is also perfect for selfie lovers among us with its beautiful scenery. My husband and I take our yearly wedding photo and this photo was taken during our first visit to Fuji just outside the Fuji View Hotel where we stayed. 
The Mt. Fuji has also inspired various works of art such as poems, paintings, and literature.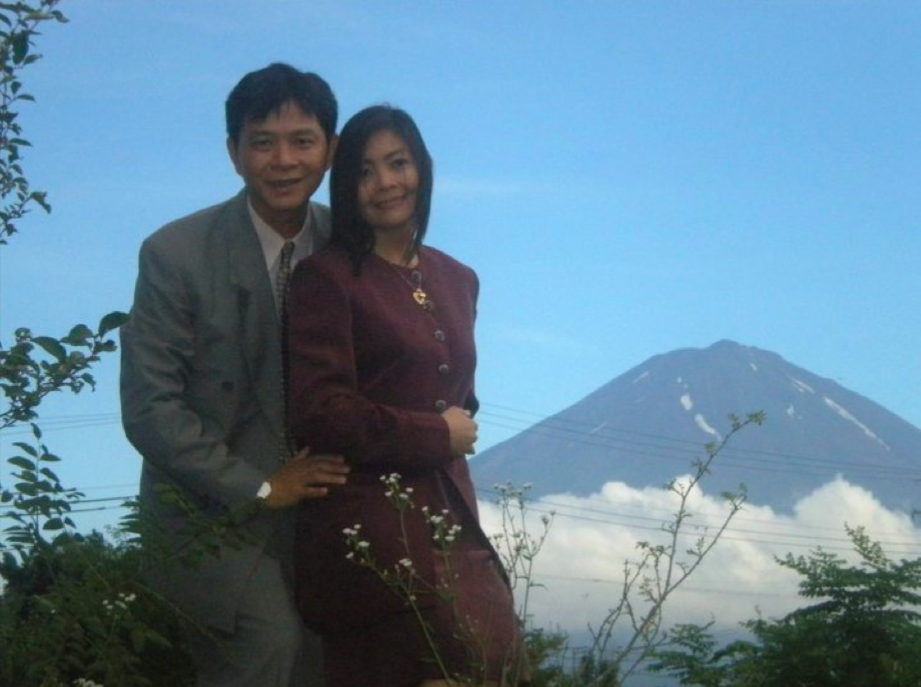 Mount Fuji is a holy and sacred mountain for practicers of Shintoism.  Mt. Fuji is one of the sacred destinations aside from the other two Mount Haku and Mount Tateyama.
In Japanese culture, worshiping mountains is not a surprise. Hundreds of thousands of people, both religious believers who viewed mountain climbing as a symbol of the spiritual way to enlightenment and tourists climb Mt Fuji every year. 
So even if you don't have any belief in the spiritual meaning, being in the vicinity of climbing Mt. Fuji will be a great magical and calm experience!
3. Mount Fuji is recognized by UNESCO
Mt. Fuji was recognized as World Heritage Cultural Site by Unesco because Mt. Fuji has been influencing Japanese people's culture for centuries.
Climbing mountains still hold in Japanese culture and climbing Mt Fuji will long continue to be a popular destination for tourists and locals alike.

Mt. Fuji has long been an object of faith and a source of artistic inspiration in Japan. And for centuries, Japanese follow a distinctive way of belief system. 
Like many people, they have a small charm attached to their handbags or mobile phones or hung in cars to bring good luck because fate, luck, and superstition are important to the Japanese. 
Different charms grant different luck, such as good grades, good fortune for business or love, and even fertility. 
Best Time to See and Climb the Mt. Fuji
Nothing can be more frustrating than to plan a trip to see Mt Fuji only to be obstructed by clouds and low visibility. Luckily that we were able to capture her majestic beauty during our first visit.
This photo was taken just outside Fuji View Hotel during our first visit to Mt. Fuji.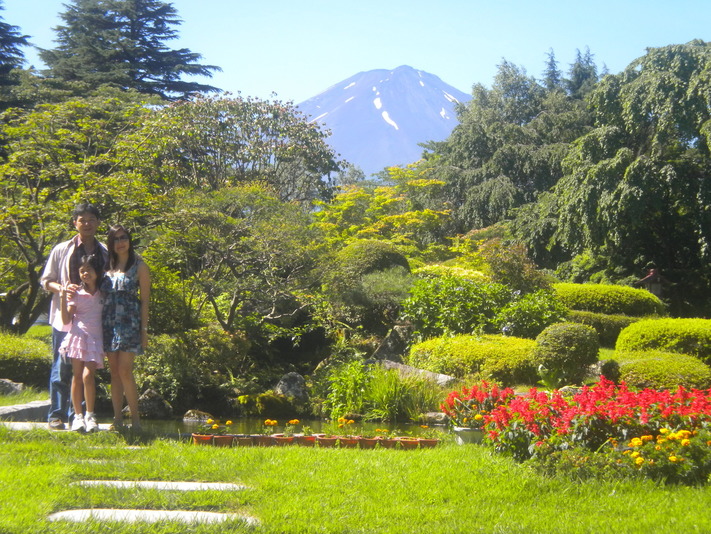 Because during our second trip to Fuji, it was snowing and her beauty was completely hidden during our entire stay.
The weather and season play an important role to see Mount Fuji.
The best months to see Mount Fuji would be somewhere between October and February, with December and January being the highest in terms of visibility. The winter seasons have higher atmospheric visibility.
March to May is springtime in Japan but springtime coolness mist often occurs which lowers the visibility of Mt. Fuji.
The worst times to visit Mount Fuji would be the summer months between June and August because of its rainy season that often contributes to poor visibility.
Check the weather forecast here before planning a visit to Mt. Fuji.
My Family Stay at Fuji View Hotel
During our first visit to Mt. Fuji, we stayed at Fuji View Hotel because the hotel provides a panoramic view of Mount Fuji and the hotel is surrounded by stunning greenery that will make your stay more relaxing.
The Fuji View Hotel offers spacious accommodations. During our first stay at Fuji View Hotel, we stayed in a Japanese ryokan-type tatami room with our daughter where we experience sleeping on a futon with a great view of the majestic Mt Fuji right in front of our room balcony.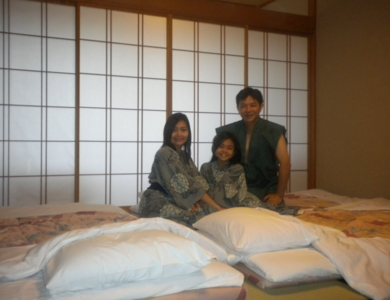 This is the Ryokan Tatami Room Type at Fuji View Hotel (taken during our first trip)
Nevertheless, since my husband and I love to relax now, one thing I love about staying at Fuji View Hotel is the hotel has a private Onsen (hot spring bath), by Lake Kawaguchi, a beautiful lake at the foot of Mt. Fuji. You can enjoy both indoor and open-air baths as you create great memories in Japan.
The hotel offers free shuttles to/from Kawaguchiko train station, a 10-minute ride away.  You just need to get shuttle bus timetables to plan your day well as taxis are not exactly in abundance.
Though, Fuji View Hotel is an old hotel – Yep, if you've been blessed by good weather to see the majestic beauty of Mt. Fuji, Fuji View Hotel is a good option for your stay. 
Breakfast was always very enjoyable for me. A good selection for breakfast and a nice panoramic lounge on the top floor of the hotel is a thumbs up for me!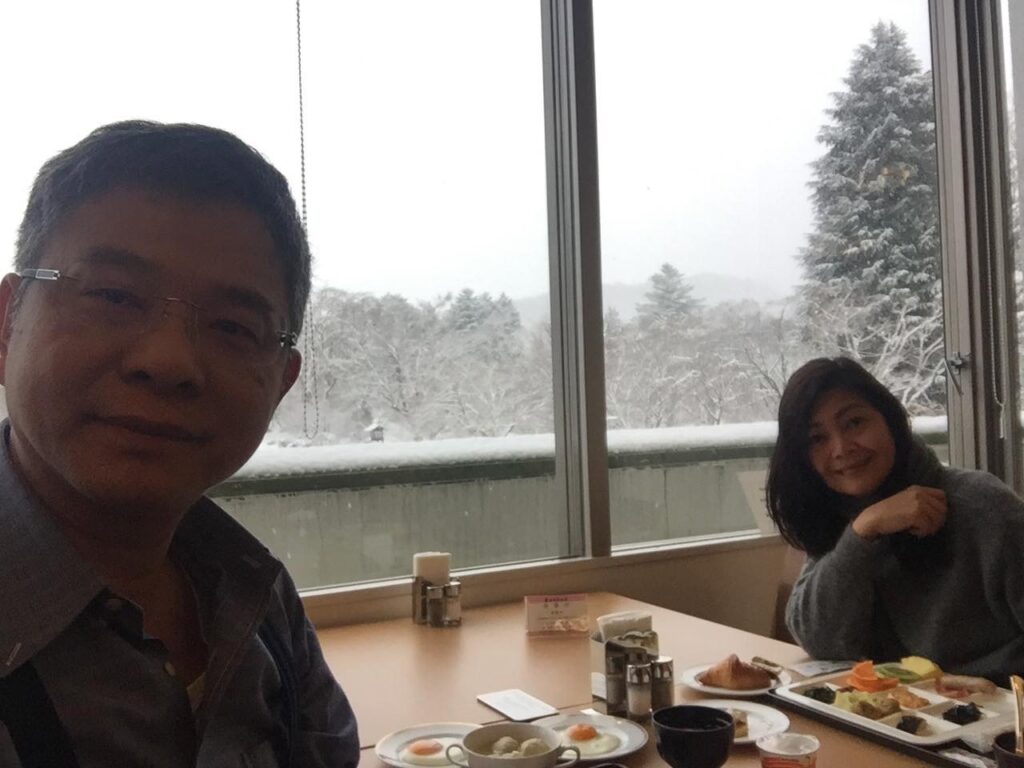 Whatever is your own personal reason for climbing Mt Fuji, be it for a personal challenge or to cross something off your travel bucket list, dress appropriately and don't rush it.
To recap, here's what we have covered in this post:
Enjoy this article? Pin It!