My 17 Fun Things To Do in Epcot Orlando
Epcot Orlando is owned and operated by Walt Disney and remains an iconic Disney World-themed park. EPCOT stands for Experimental Prototype Community of Tomorrow.  
So when it comes to family vacation, you can say I'm a bit of a globe-trotting pundit. Having spent one day exploring Disney Epcot, there is to see and do here I thought I would put together. 
In this post I'll talk about:
Epcot gives an emphasis on science, technology, cultural heritage, and fascinating design backdrops of different countries that you can explore in one day.
The Epcot park features two sections—Future World and World Showcase.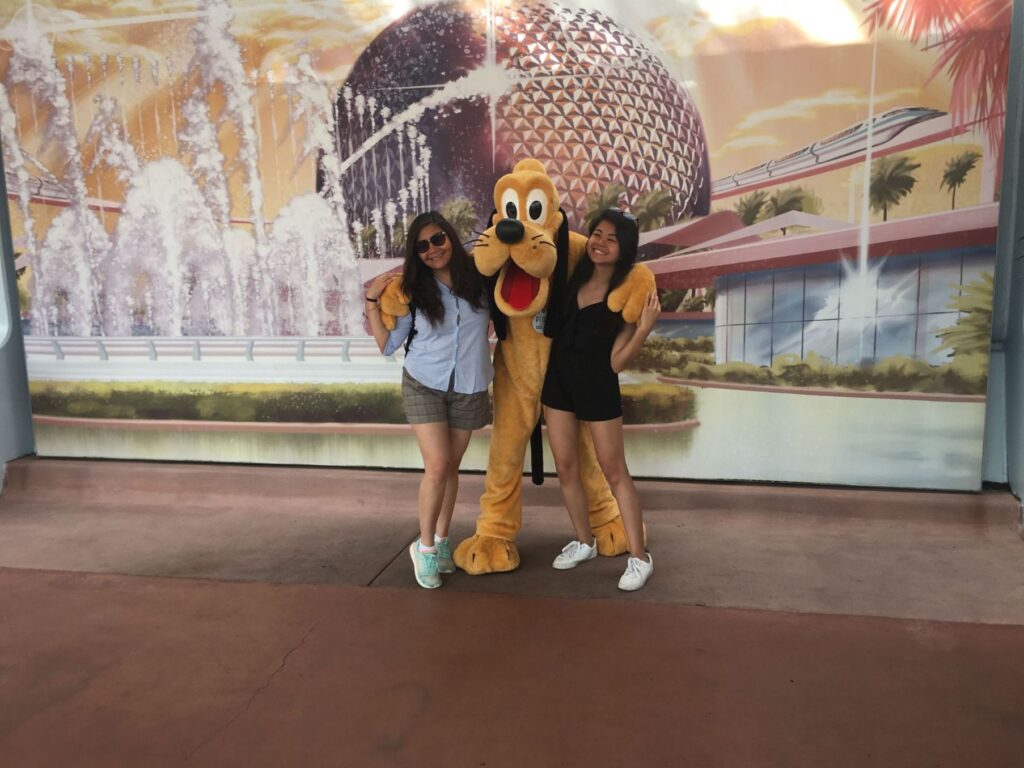 The Future World consists of attractions housed in separate structures themed to the imagination, space travel, and alluring attractions dedicated to the present and future technological achievements of the future world.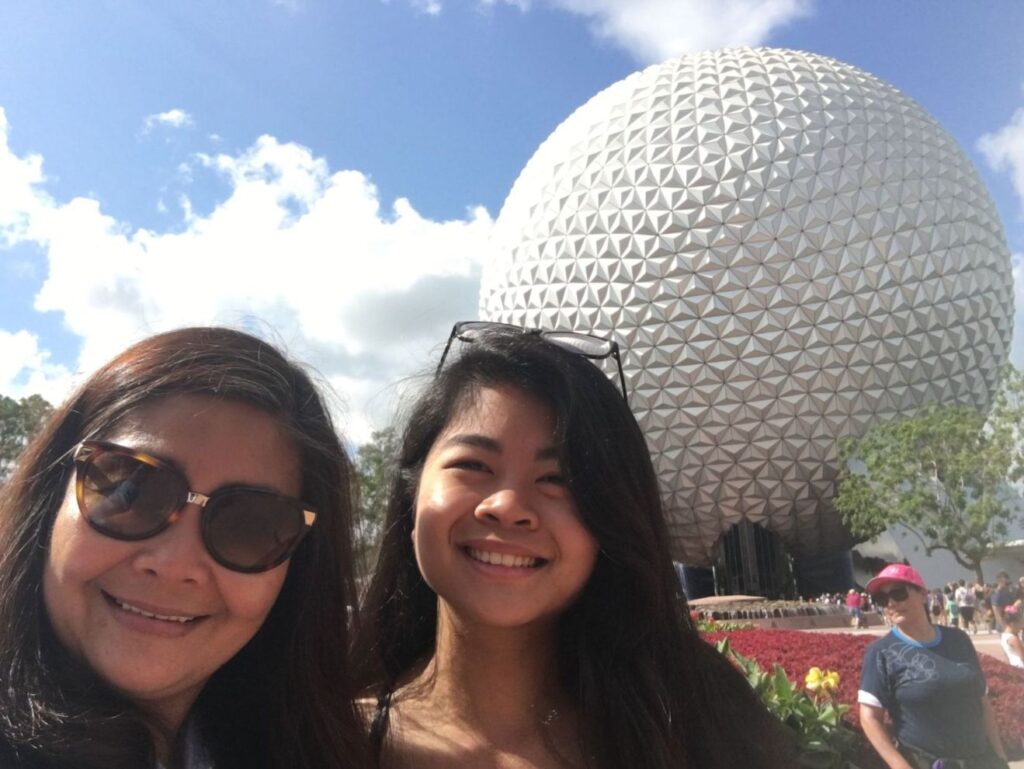 On the other side, is Epcot's world showcase. A 1.2-mile promenade that you can stop and visit 11 different countries.
Epcot is such a large park and if you are traveling with your little ones, I recommend that you bring or rent a stroller in exploring the Epcot park.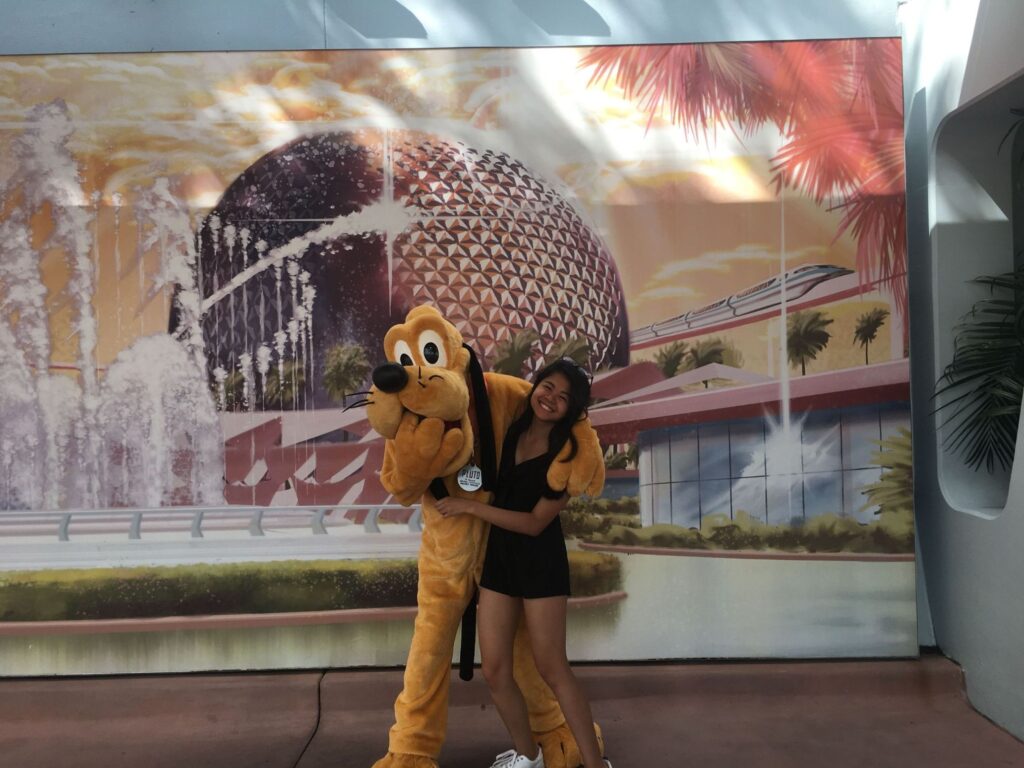 My 17 Fun Things to do in Epcot in One Day
The Spaceship Earth is a family-friendly ride in Epcot's future world.  It is a slow-moving dark ride showcasing major moments in the history of communication.  This is an interactive ride where you'll have a screen to personalize an animated video about your possible future.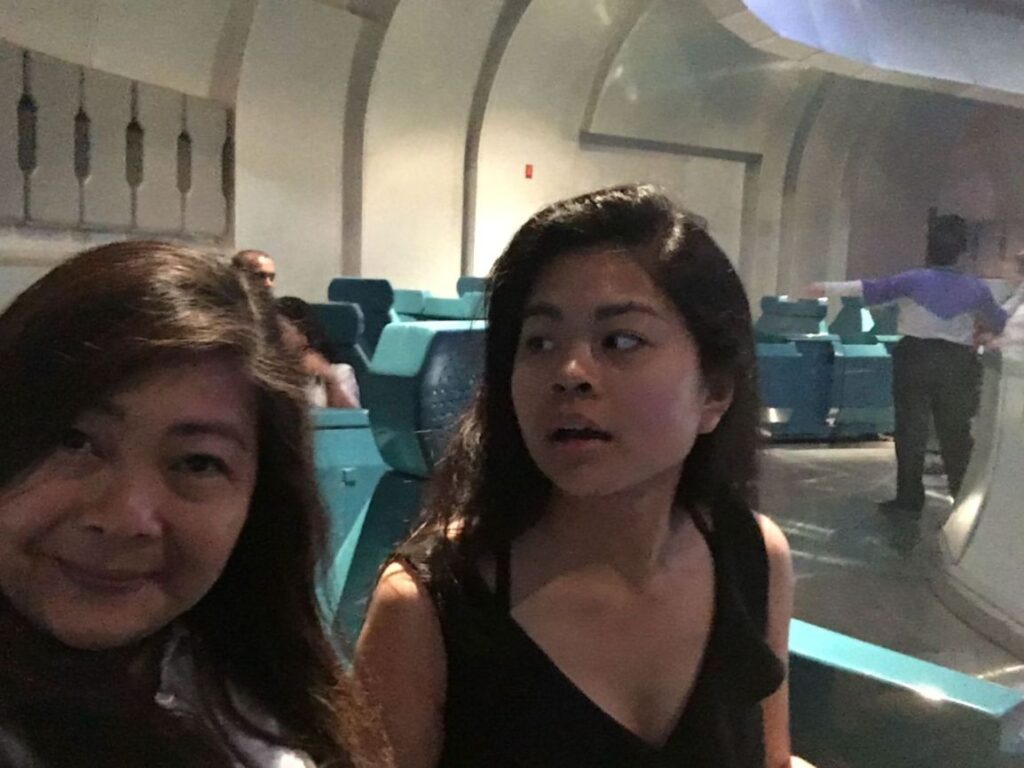 The test track is a high-speed car ride.  They will let you design a virtual concept car and put it to the test on this thrilling test drive ride.  After the test drive, you can then check your scoreboard to see how your vehicle performed.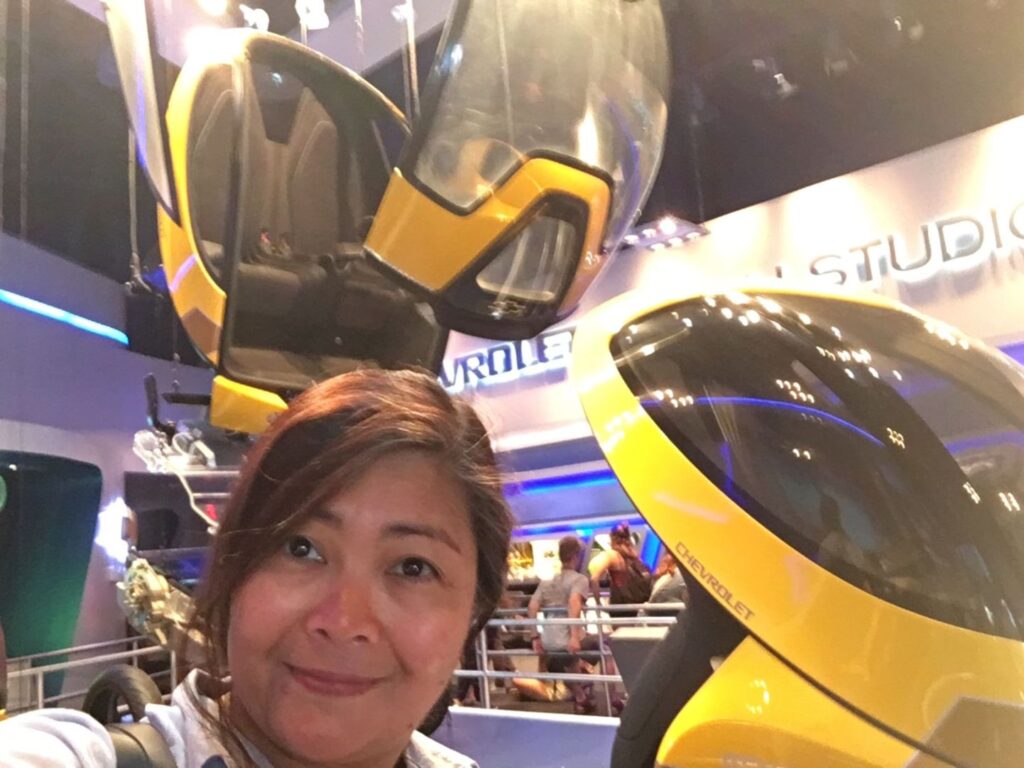 3. Journey into Imagination
The ride takes you on a tour to the imagination institute with Dr. Nigel Channing and Figment. Figment the playful dragon is your guide on this entertaining journey into the imagination. The tour of the Imagination institute focuses on the five senses and lets your imagination run free.
4. Sourin' Around the World
Sourin' Around the World is Epcot's 80-foot IMAX elevated simulated hang-glider tour around the world!  A breathtaking attraction that lifts you into the air to take you of the aerial view of world landmarks with special scents and wind effects.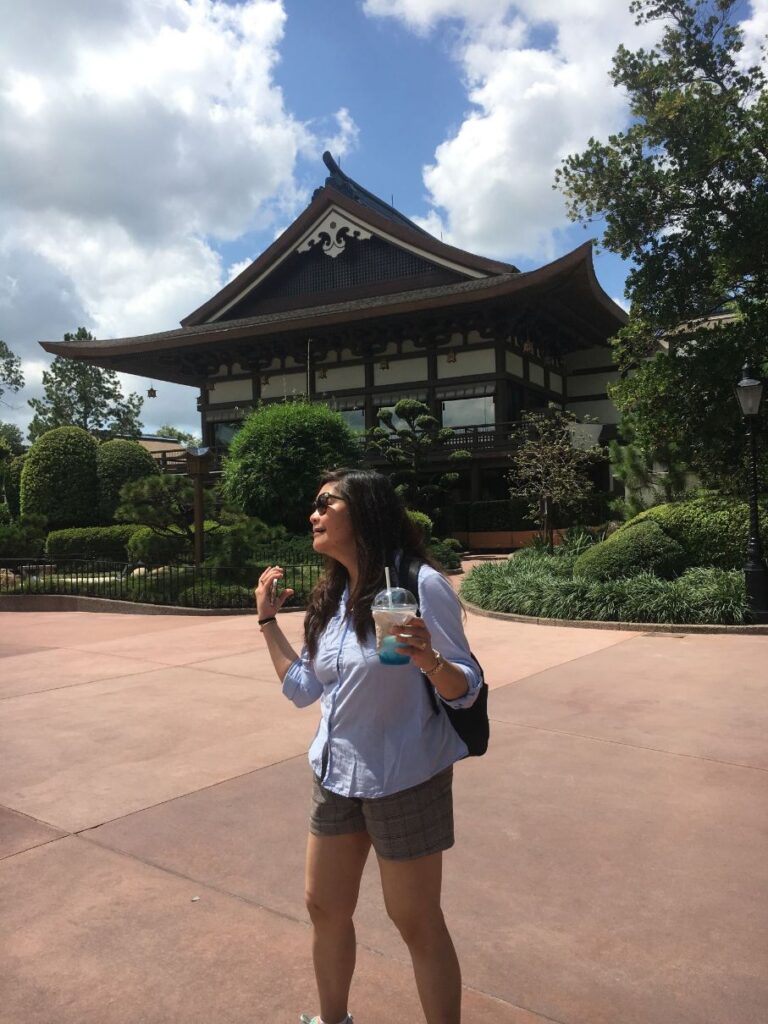 5. Epcot Frozen Ever After
The Frozen Ever After ride is a slow-moving boat ride filled with Frozen movie soundtrack songs that will take you through the town of Arendelle.  Elsa will use her magical powers to make it snow during the hottest part of the year. So keep an eye out for Elsa, Anna, and Olaf on your journey.
The World Showcase is where you'll feel like you've traveled in the world in just 1.2 miles. And you'll discover each country's charm, appealing traditions, cultures as well as experience different local menus. Each country has fascinating settings, live shows and movies of their own historical events and natural beauty.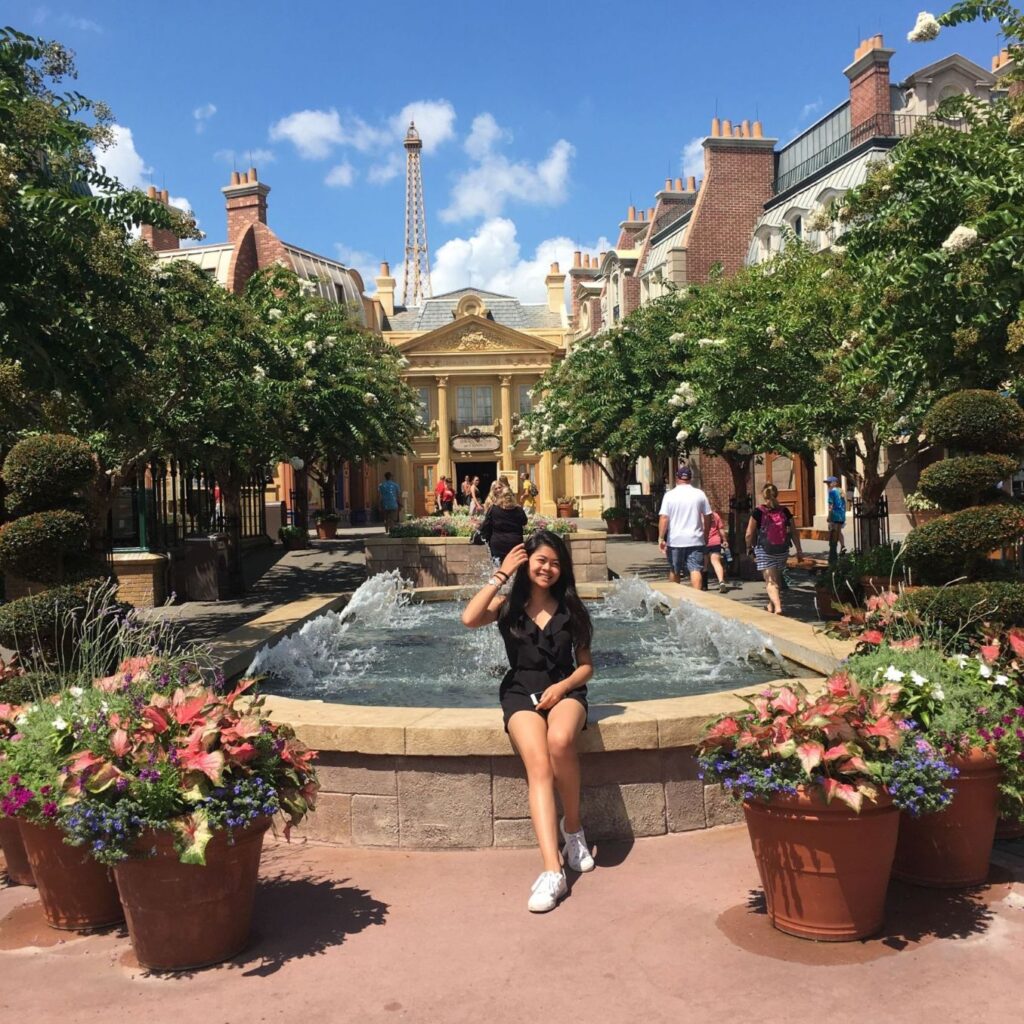 7. The American Adventure (Epcot World Showcase USA)
The Epcot American adventure is a theater-like auditorium that will show different American historical scenes hosted by Benjamin Franklin and Mark Twain in a form of robotic animation created by Walt Disney.
8. Gran Fiesta Tour Starring The Three Caballeros (Epcot Mexico)
This is a slow boat ride  that features Donald Duck, Jose Carioca (the parrot), and Panchito (the Mexican charro rooster) from the 1944 Disney film "The Three Caballeros."
9. Reflection of China (Epcot World Showcase China)
10. History of Mythological Norway (Epcot Norway)
The Epcot World Showcase Norway features the cobblestone picturesque square representing the cities of Bergen, Oslo, Alesund, and Setesdahl.
This is where the Frozen Ever After attraction is located. The Royal Sommerhus to meet and greet the royal sister's Anna and Elsa, and you can explore the Stave Church replica  "God's of the Vikings" gallery exhibit.
11. O Canada! (Epcot World Showcase Canada)
A circle-vision 360-degree standing theater room. You'll enjoy the story of the five regions and new scenes, wonderful architecture, delicious dining, and cultural touches of Canada. 
12. Impression de France (Epcot World Showcase France)
Delicious pastries and ice cream?  Epcot world showcase France is a charming thematic square. At the back of the pavilion, Impression de France,  a movie screen is set up playing on a 200-degree screen in a sit-down theater.  The 18-minute show runs continuously throughout the day.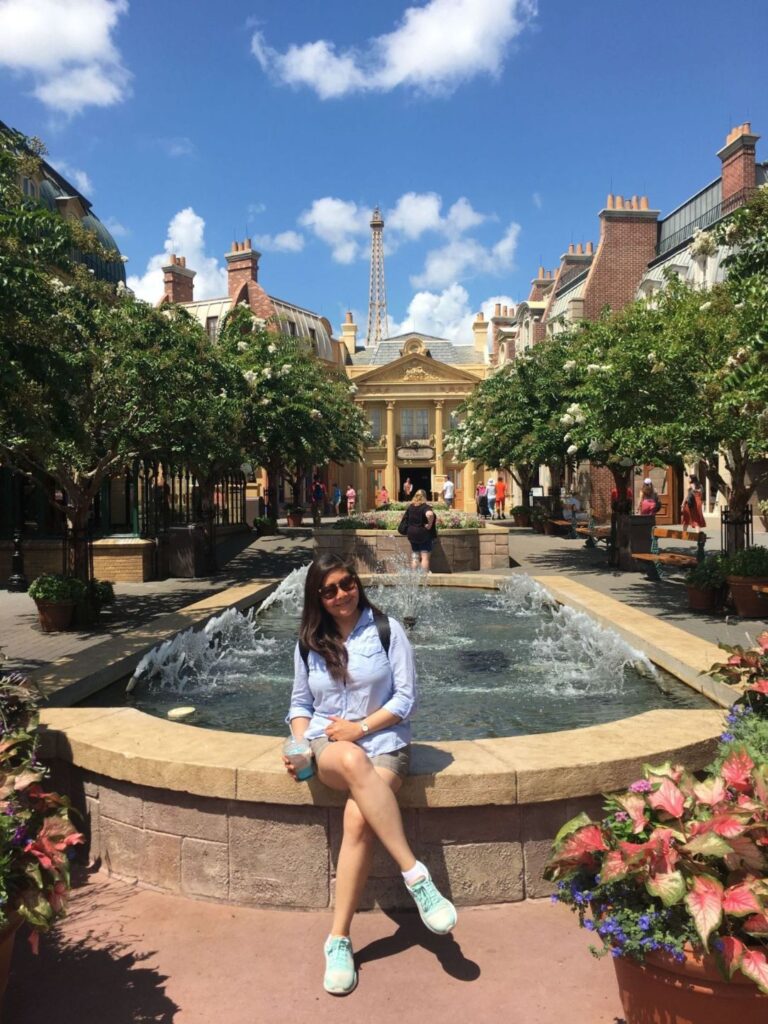 13. Japan Pavilion (Epcot World Showcase Japan)
The entrance to the Japan world showcase features a Japanese Pagoda that is surrounded by a beautifully manicured garden.  You'll find the Bijutsu-kan gallery and appreciate the distinctive elements of displays of Japanese arts.
Japan pavilion features the "Kawaii: Japanese cute culture". The kawaii culture finds a way to make everything cute that becomes a way of life in Japan.
You may also want to check my trip to Japan (the real Japan):
My 3 Hell Experience in Beppu Japan That You Should Know
Things To Do in Yufuin in One Day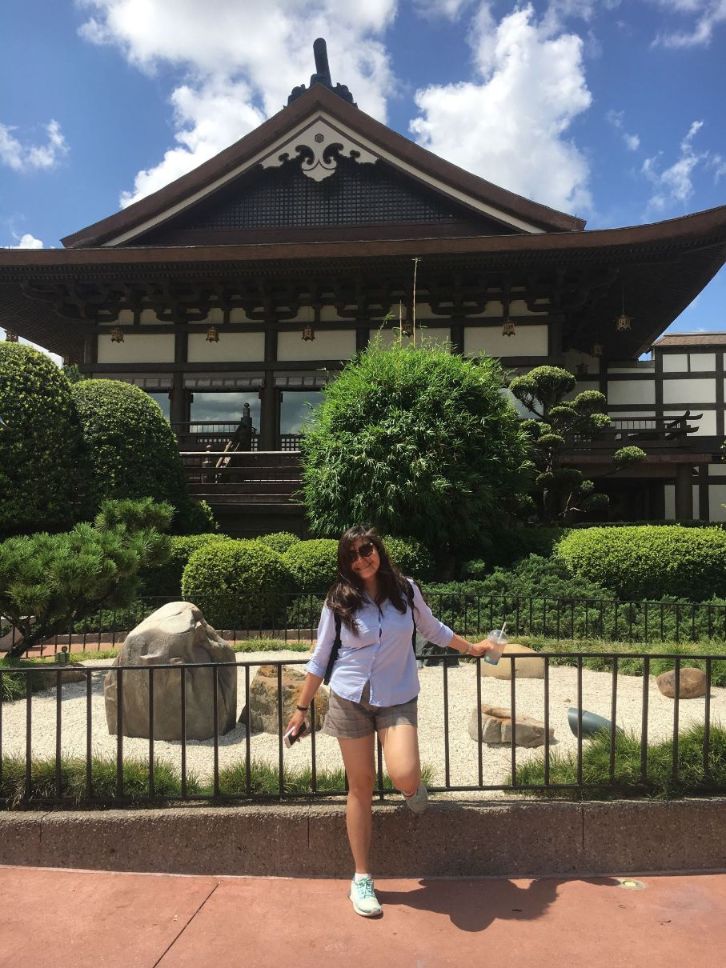 14. Morocco Pavilion (Epcot World Showcase Morocco)
Epcot world showcase Morocco features the Koutoubia Minaret, a replica of the largest mosque located at Koutoubia Mosque in Marrakechin Morocco.  Actually, there's a great sense of new adventure in Morocco square. 
This is where you can have a temporary tattoo with a Disney design using "henna".  Henna is prepared from the plant drawn on the skin and they hold for a few days and come off.  And towards the back of the pavilion, guests will have a chance to meet Aladdin and Princess Jasmine.
15. Italy Pavilion (Epcot World Showcase Italy)
16. Germany Pavilion (Epcot World Showcase Germany)
The world showcase Germany pavilion features a miniature Bavarian village with meticulous attention to details a moving model trains going around. You'll also enjoy German staples of frankfurters, bratwurst, and German beer.
17. United Kingdom (Epcot United Kingdom)
Aside from the British gothic architecture, you will see a mini replica of Hampton Court Palace, Hyde Park, and those traditional British elegantly design houses. 
You may also want to check my trip to the United Kingdom (the real UK):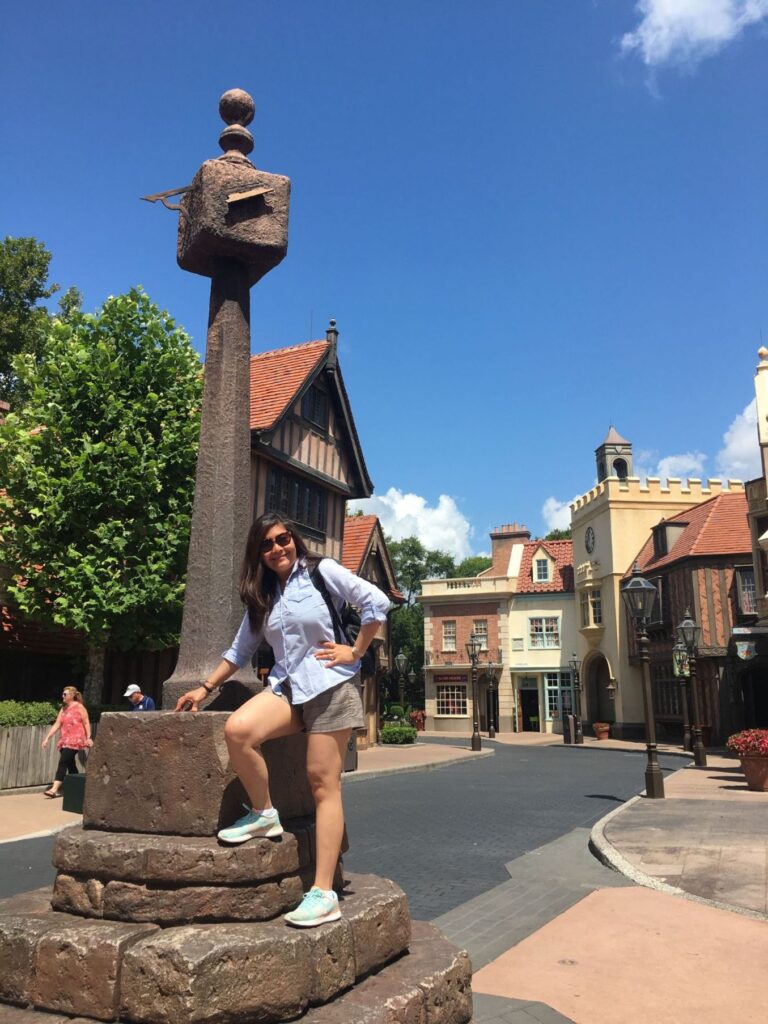 Epcot Orlando Vacation Planner I've Created With Love
Are you looking for a stress-free & fun-filled family Disney vacation?
Get my Epcot Orlando Vacation Planner Here
The Epcot Orlando Vacation Planner is the perfect printable planner to escape from the stresses inside the park and enable you to focus solely on the important things to see and do inside Epcot Orlando.
Remove any guesswork NOT to miss the most exciting, educational, and amazing experience inside Epcot Orlando with your loved ones!
No more disorganization & overwhelmed!
This fabulous 23-page printable's is what you need to plan ahead for your most unforgettable Disney Vacation and keep all of your Epcot details in order.
I am sure you'll definitely love simplifying things jotting down & crossing things off whenever something is DONE!
I know that every mom wants to have the best vacation experience for their families. So explore Epcot Orlando with comfort with travel planner printables!
Plan the vacation of your dreams that covers you from A-Z inside the park!
You'll get the list of Epcot rides, attractions, as well as a mouth-watering dining list to capture your Disney Epcot lasting memories with your loved ones.
So it's time to create the BEST & MEMORABLE DISNEY VACATION EVER with this adorable Epcot Orlando Vacation Planner!
Section Includes:
+ Travel details
+ Things to bring checklist
+ Activities timeline
+ Adventure planning
+ Adventure bucket list
+ Travel budget planner
+ Epcot dining experience
+ Epcot restaurant checklist
+ Overall memories
+ Travel Notepad
+ Stickers & Tags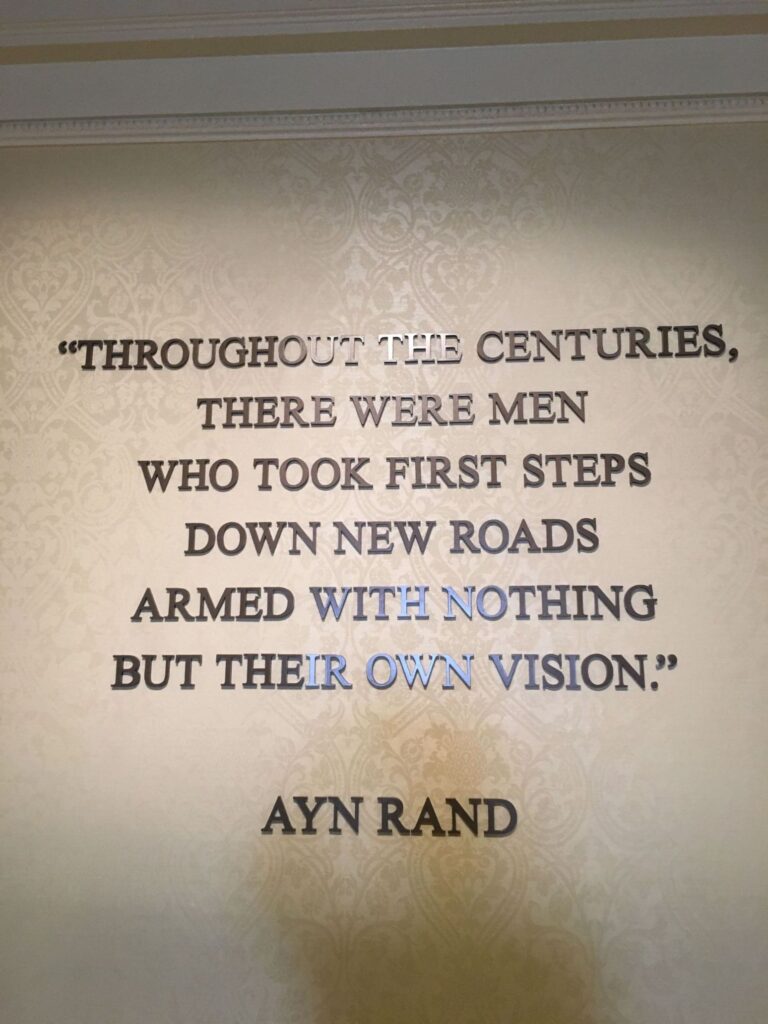 Epcot is truly an amazing theme park especially if you want to learn about the different cultures of different countries in Epcot World Showcase.
And if you like rides, you can truly enjoy the Spaceship Earth,  Test Track, and Soarin' Around the World to name a few. Epcot is such an ultimate educational and adventure fun park!
To recap, here's what we have covered in this post:
Enjoy this article? Pin It!