The Optimum Startup Business Planner Toolkit
Startup business planner is your perfect solution to keep all your relevant business planning, budget, and strategies in one easy and convenient place!!!

After I quit my full-time job in 2012, I've run my own business from home for (almost) 9 years now. Honestly, most of those years I never really track anything or do some sort of startup business planning. 
And when I started chasing my business goals, that's when I started to organized everything creating a smart goals template that becomes so vital to developing my entrepreneurial skills.
In this post:
Reasons You Need a Startup Business Planner
Being organized and having a system has really changed everything for me. It's quickly junked up my earnings because it's the best way I can easily see patterns.
When I started jotting down everything related to my business, I can easily see what is working and not working for me and it saves me time and money by being organized!
If you're a small business owner, it's CRUCIAL to keep track of all the responsibilities in one place. A planner that you can look at all things that you need to get done in one easy and convenient place.
This Startup Business Planner is your perfect place to make it happen. It has everything you need to focus on to take immediate action. It's quick and easy to use.
You don't need to worry about what's going on with the projects because you can instantly view the status of each project in the blink of an eye.
Say goodbye to feeling overwhelmed!!!
3. Affordable and effective
It's kind of hard to choose what is the ultimate Startup Business Planner printable because there are extremely a variety of choices on the marketplace, but I do have a few favs.
Because being a small business owner, things can get chaotic! 
This is a great Idea Screening printable to get started.
In general, people get excited to start their business but if you don't pay closer attention to why people buy your product or use your service, this is so disturbing to any business owners.
No money, no business!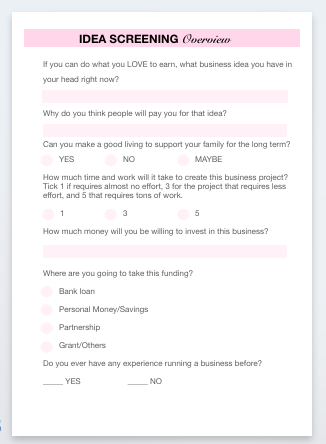 Everything you need to keep your startup business idea organized on one page as a diary! 

How to Journal for Startup Business Success
Journal is another word for a diary. 
I know that I NEVER want to miss monitoring my monthly business budget. 
That's why I love this Startup Cost Tracker printable template. It's the perfect startup spreadsheet to fill in how much the estimated and actual cost do I need to set each month.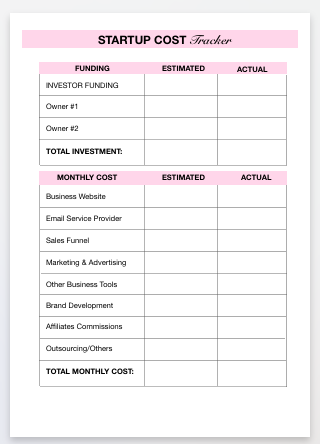 The Income Goal Cruncher printable template provides space for your different scenarios about your target monthly income goal. This simple and clean design is so easy to fill out and work towards how much money you want to make.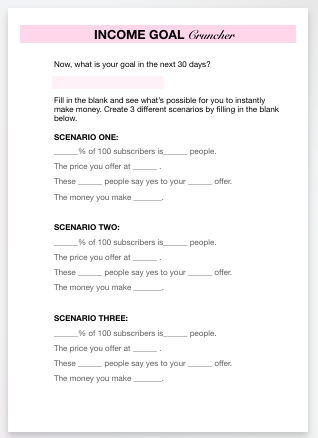 The Startup Business Planner is one of the most powerful resources you can have to tackle procrastination, overwhelm, and self-sabotage.
Having these startup business planner printables keeps you on track and accountable!
The Math Behind Your Startup
When I want something, I go after it full throttle and I don't stop until I've figured out how to get it.
I am fully aware that getting paid from buyers doesn't happen by luck. 
It's NOT glamorous or having a Midas touch!
It's applying strategic principles and techniques to whatever you are selling and simply give it to people who need them.
Here's one of my favorite quotes from Henry Sy.
"There is no such thing as overnight success or easy money. If you fail, do not be discouraged; try again. When you do well, do not change your ways. Success is not just good luck: it is a combination of hard work, good credit standing, opportunity, readiness, and timing. Success will not last if you do not take care of it". - Henry Sy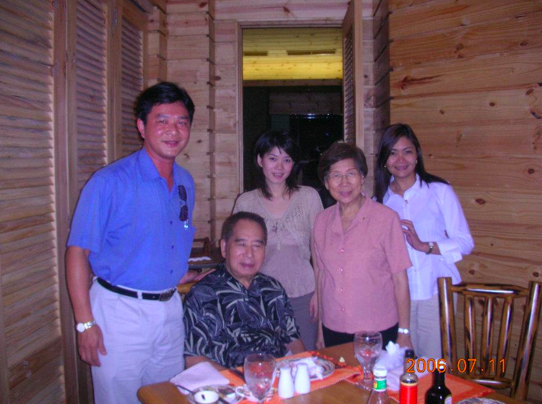 Listen, we are here to serve, making money is actually not the mission. 
It's not the prize.
It's being genuine helping those people who need your help, whether you are selling a service, actual product, online courses, you need to wrap it with great value to gain other people's trust that builds your credibility and integrity.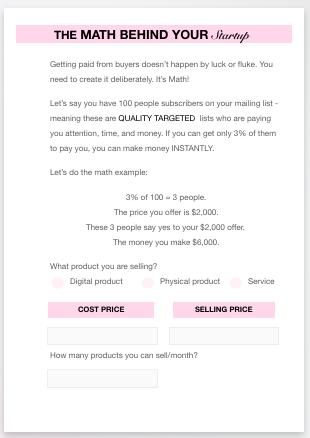 How to Organize your Startup Using the Startup Business Planner
The Startup Business Planner will help you keep your day organized and catch up with all the things you need to accomplish in your business.
I know that every business owner doesn't want to miss any important task, business goals, project completion, marketing strategies, product launch, and tracking everything you need that is related to skyrocketing your income!
This planner is the perfect tool NOT only to jot down everything you need but it will guide you with short instructional prompts and questions that are affordable to build a profitable business that will last for the long term.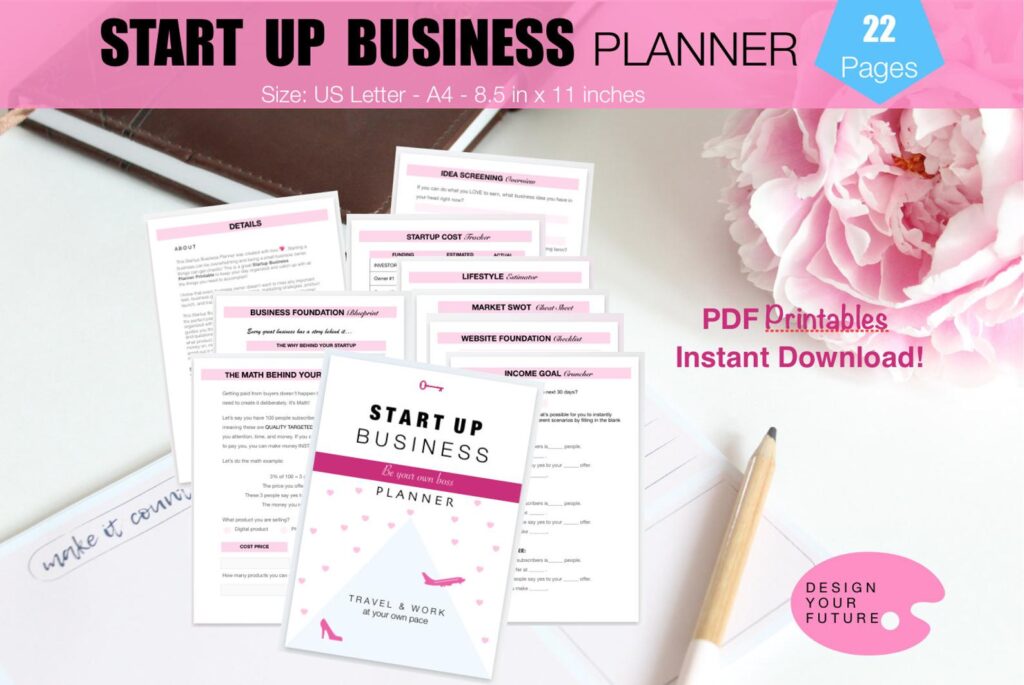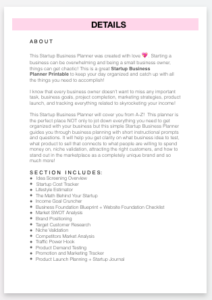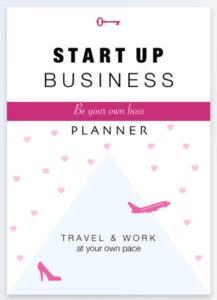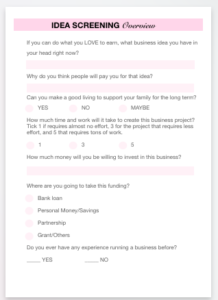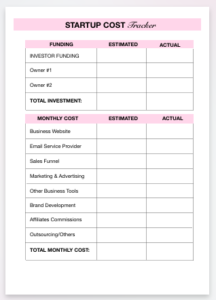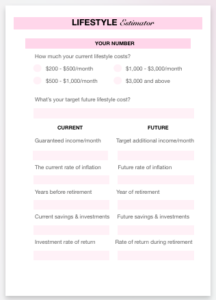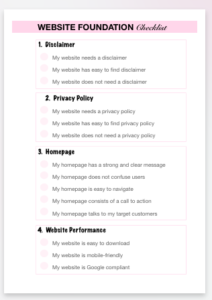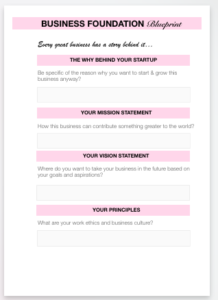 It will help you get clarity on what business idea to test, what product to sell that connects to what people are willing to spend money on, niche validation, attracting the right customers, market SWOT, the math behind your startup, and how to stand out in the marketplace as a completely unique brand and so much more!
These downloadable digital business startup planner pages can be printed as many times as you'd like.
Startup Business Planner/Startup Cost Template/Startup Income Templates/Market SWOT/Niche/Brand Positioning Printables PDF Instant Download!
The Startup Business Planner is a 22-printable page in PDF format that you can INSTANTLY DOWNLOAD!
Size: US Letter, A4, 8.5 in x 11 in
Section Includes:
+ Idea Screening Overview
+ Startup Cost Tracker
+ Lifestyle Estimator
+ The Math Behind Your Startup
+ Income Goal Cruncher
+ Business Foundation Blueprint + Website Foundation Checklist
+ Market SWOT Analysis
+ Brand Positioning
+ Target Customer Research
+ Niche Validation
+ Competitors Market Analysis
+ Traffic Power Hook
+ Product Demand Testing
+ Promotion and Marketing Tracker
+ Product Launch Planning
+ Startup Journal
Printables on this site are for personal use only. These files may not be shared or resold in any way, shape, or form. Printables are password protected. Editing, altering, manipulating, changing, or recreating our printables is against copyright.
To succeed in startup business, you must focus continually on how your product or service can help other people, and why they will care about what you are offering to pay you in exchange.
So make your customer a hero and NOT you.
To recap, here's what we have covered in this post:
Printable Planners Recommended For You:
How am I able to Turn My Travel Dream To Reality?