How To Travel For a Living Without Breaking The Bank
How to travel for a living is a solid choice for anyone to make to follow their travel dreams.
My dream to travel started when I was young, but my family cannot afford a family vacation.
Staying at a resort? Never.
Family vacation? I've never done it before.
Every time I hear the sensational sound of an airplane at night the shimmering light running up in the sky gives me excitement. For me, it's because I am so anxious to travel the world.
In this post:
Is travel for a living really works?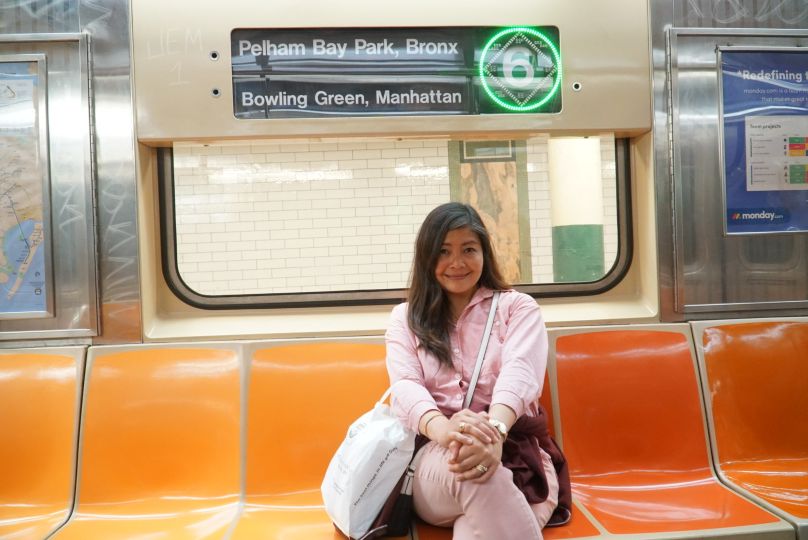 Many young generations get inspired by YOLO-ism (You Only Live Once) and the dreaded Fear of Missing Out (FOMO). 
Before you buy your plane ticket and begin your adventure traveling the world to make a living, it is important to understand some of the common pitfalls people make when they go for a travel-living lifestyle. 
Because the truth is there is no magic way to earn lots of money by traveling. Settling in a new place will cost you more than you expect and when traveling to different places, you do not have economies of scale. Therefore, some portion of your trip will be more costly than the others.
There are several travel-friendly jobs that anyone can do and for simplicity's sake let's break it into 2 categories: a freelance job and a full-time job. Then, we'll discuss the reason I've been able to travel the world without breaking the bank. 
Understand that not all "travel" jobs are created equal for someone to earn a good living.
10 Tips How To Travel For a Living
1. Flight Attendant in the Middle Eastern Countries (Full-Time Job)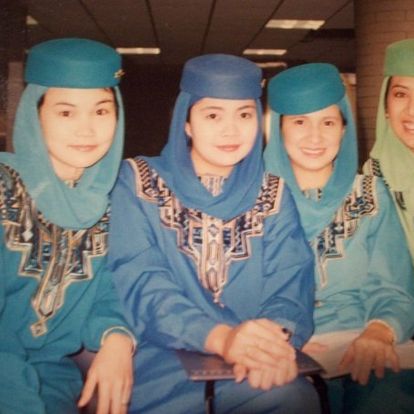 If you love traveling as much as I do, being a flight attendant is one of the best jobs to travel the world for free. After graduating from college in 1989, being a cabin crew was my stepping stone to attain my travel dream.
This is the best way to get paid to see the world and get flying benefits especially if you are just fresh out of college, or at a point in your life where you can be flexible with your time, then 100% apply for this job. 
Middle Eastern Airlines usually pays higher compared to other airlines in the world. I don't regret a single minute of my 7 years of experience as a flight attendant with Saudi Arabian Airlines when I was 20.
2. Ex-pat in Vietnam and Thailand (Full-Time-in-Office Job)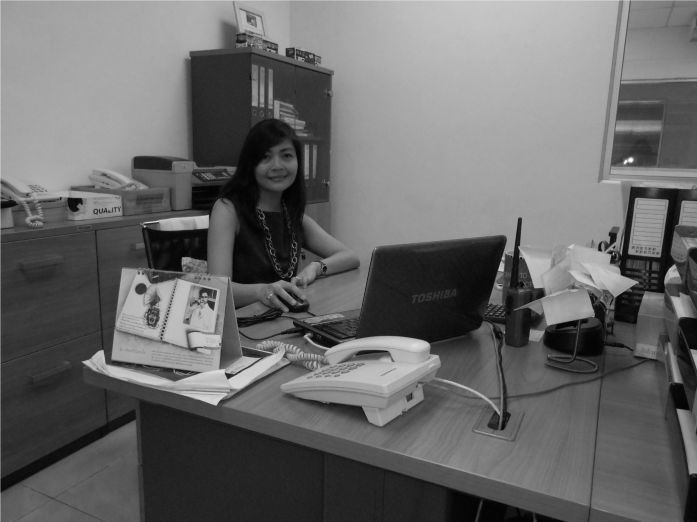 Ex-pat (expatriate) means a person who is working in a foreign country. An ex-pat may live in a country for months or years either independently or as a work assignment scheduled by the employer, which can be a company, government organization, or schools.
Ex-pats usually earn more than they would earn working from their country of origin and earn more than local employees.  
Right after seven years of my flight attendant career (my 1st job), I continue to follow my heart, so I  chose to quit my dream job to travel for free as a flight attendant because once you get married, you don't get to be selfish anymore and your priorities changes. 
I became a full-time expatriate (my 2nd & last job) involved in a business startup from scratch for 16 years (9 years based in Vietnam and 7 years in Thailand).
Expatriates are skilled workers or professionals.
Examples: language teachers, hospitality service, caretaker, engineer, business executives, yoga instructor, etc.
Here are some resources for ex-pat jobs abroad.
Resources:
Ex-pat jobs in Vietnam
Hospitality ex-pat jobs in Thailand
3. Web Developer (Freelance Job)
If you are a technically inclined and creative person, a web developer's job is obviously to design web pages for small and big businesses. 
Web design is a rapidly growing industry, as digital media has become part of everyone's lives. People nowadays rely on the web for anything they do, need, and make money. From shopping, communications, information, social life, and more. Though this is not as quickly in earning a consistent income, you may also want to explore this avenue and add it to your bucket list on how to travel for a living.
A web designer's salary ranges from $15-$35/hour.
4. Affiliate Marketing (Freelance Job)
An affiliate marketer can work anywhere with their computer as long as there is an internet connection promoting other people's or company's product. This makes them flexible to travel at will. 
So, whenever I share my favorite books, or travel resource, or any tools or travel gears on my website (I mean products that I can stand 100% behind it), I include special affiliate tracking links to those products. And when people are clicking on those links and buying things using my affiliate links which allows me to get paid. 
Affiliate marketing is one source of my passive income.  I am an associate partner of Amazon, ClickBank, and Peerfly (this company no longer exists). 
Here are some affiliate networks you can explore:
ShareASale
Amazon Associates Program
Awin
ClickBank
5. Blogging (Freelance Job)
There are several free blogging platforms that you can utilize and I personally use WordPress for free. 
Getting started with blogging can seem a bit intimidating particularly if you don't have much technical knowledge like me. A lot of platforms will allow you to set up a blog for free, and they're super easy to use. 
But choosing your blog topic can either be the easiest or the hardest part of starting a blog. The most important thing if you want to start blogging is to choose a niche which you can call yourself an authority.
Like for example in my case, I want to help people about the business startup to break through, so I started to get a domain name called mybizbreakthroughs.com, and obviously the travel website I named TravelwithJeng.com.
You can start by looking at a topic in Google Trend or Google Search because if people are searching for your business or what you offer, that shows there's a demand. Make sure to include your topic when you register for your website domain name.
Making money blogging takes time and depending on how much time and effort you put in.  Normally, it will take 6-12 months for a blogger to see money deposited into your bank account.

6. Online Courses (Freelance Job)
Selling digital products is another way how to travel for a living. After I learned how the ClickBank marketplace works, I started selling my own online courses. Became the product vendor on ClickBank and I started to build relationships with other vendors and affiliate partners.
My first product launch was a complete flop but on my second attempt, I made $3,500 for the first few weeks of launch (not bad at all!). Though, this is not a quick way on how to travel for a living because creating online courses takes a lot of time. Depending on the course outline, details, and length of your course. 
Like for example in my case, one of my online course it took me more than 800 hours to create it because of the vivid details, content and behind my shoulder video instructions that I provide inside my online course program curriculum.  
7. Backpacker Jobs (Freelance Job)
If you are not computer savvy and want to travel for a living, there is some work that you can do abroad. Think ski instructor, musicians, flyer distributors, artists, or manual labor. 
Remember that working while traveling isn't as carefree as just traveling and these types of work can be seasonal. 
Hotels are a great place to look for casual work sometimes big hotel chains usually advertise vacancies on their own websites. 
Resources:
Backpacker jobs in Adelaide
Job for backpackers in South East Asia
Backpacker jobs in the UK
7. Teach English Abroad (Freelance Job)
If living and working overseas is something you really want to do, teaching abroad is an appealing lifestyle for many people.
You might already have a destination in mind, somewhere where you've been dying to live for your entire life, but understand that some locations are more cost-effective than others. Start out somewhere with a strong job market and low cost of living.
8. Travel Photographer (Freelance Job)
9. Local Tour Guide in Spain (Freelance Job)
If you love Spanish food and decided to work in Spain as a tour guide or guide companion, then you may want to consider this on your list. You will be required to get a license by taking an exam. This exam can be taken at a regional or provincial level. 

Resources:
Tourist guide in Barcelona
How to become a tour guide
10. Consulting from Anywhere (Freelance/Full-Time Job)
Consulting can be a rewarding career that allows professionals, freelancers, or anyone to focus on their areas of expertise. It can offer you incredible experiences on how to travel for a living.
Consultants provide opinions, insights, or recommendations to individuals or organizations. Doing consulting is my big-ticket because even if I'm living in China as a trailing wife, I can work and get paid from clients from all over the world. 
This is how I (realistically) build my own profitable business from the ground up and able to work from anywhere and travel at my own pace.
You can provide paid consultation over the internet using Skype or Zoom or email-based consultation for any topic you like.  If you are good in any field someone else would be interested in paying you in exchange for your service.
The salary of a business consultant ranges from  US$50,000-$115,00/year. 
Resources:
How to start a consulting business
Consulting startup biggest mistakes to avoid
6 steps on how to find a profitable coaching niche
My 3 Powerful Steps To Travel Without Breaking The Bank
1. Decide the career path you want to pursue
Choosing a career is one of the most important decisions you will make in life. How to travel for a living is not as simple as packing and working abroad. Some people are lucky enough to just know what they want to do and end up in satisfying careers without giving it much thought.
2. Build a healthy financial safety net
When I made my leap into my traveling lifestyle, I went knowing that securing my future is my best and top priority before I travel. Many people make the mistake of thinking that their credit cards should be used for emergencies. 
An emergency fund consists of money that you set aside for worst-case scenarios like if you get laid off from work and medical emergencies and not for paying any of your travels. Learn how to save and pay off your debts because this will help you reduce any financial stress.
3. Live within your means
If you are living paycheck to paycheck, turning your travel dream into reality won't make things easier. Several years ago, I have no hint about money management and how money works.
It doesn't matter how much is your take-home income or where are you located, the most important is do not overspending.
I spend money without any control, no savings, and I don't know what I'm doing is totally bad for me. Keep track of the ins and outs of your money.
If travel is of such importance to you, go and plan for it. I am an ambitious traveler since I was a child and how I travel for a living I plan and work for it.
My 1st job as a flight attendant, 2nd job as an ex-pat executive, and how I work from anywhere was a solid plan and choice for me to travel the world with comfort.
Start knowing and choosing the career path you want because the rewards you'll get from traveling the world will outweigh any summons in life. Go and follow your travel dreams!
It's a beautiful, fascinating, and alluring world out there especially if you travel with comfort!
To recap, here's what we have covered in this post:
Enjoy this article? Pin It!
How am I able to Turn My Travel Dream To Reality?