My Trip To South Korea With My Mom
South Korea was a popular destination for site seeing, shopping, and food. I am so happy to be with my mom during this trip to South Korea.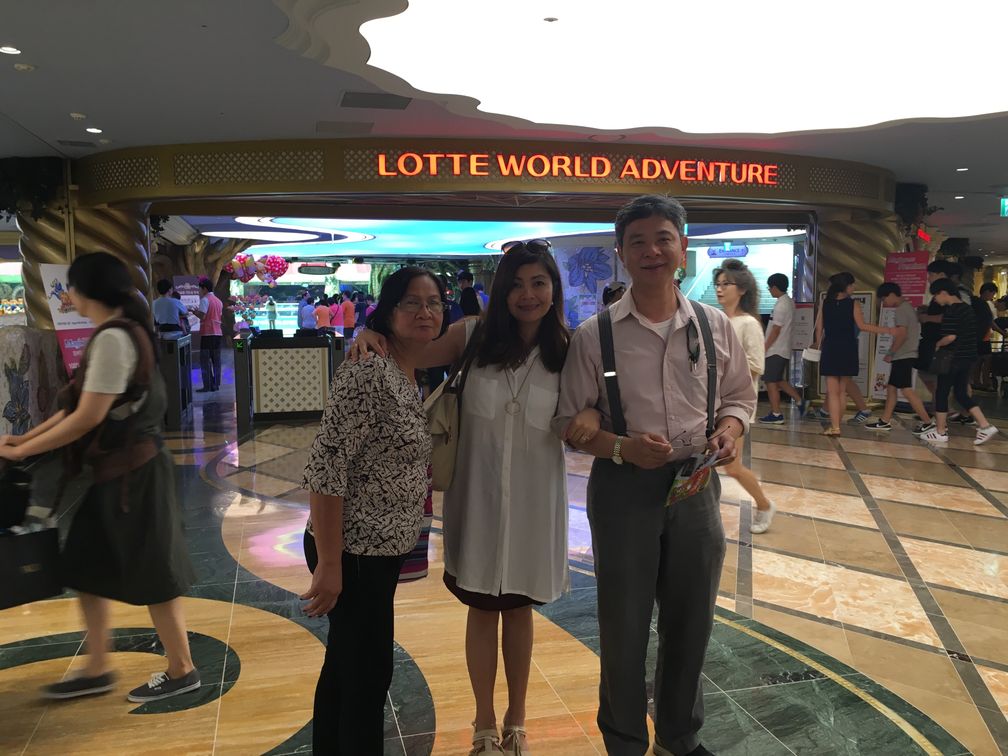 When my mom visited us in Dalian, China in 2016 we decided to have a short trip to South Korea for four days before she goes back to the Philippines.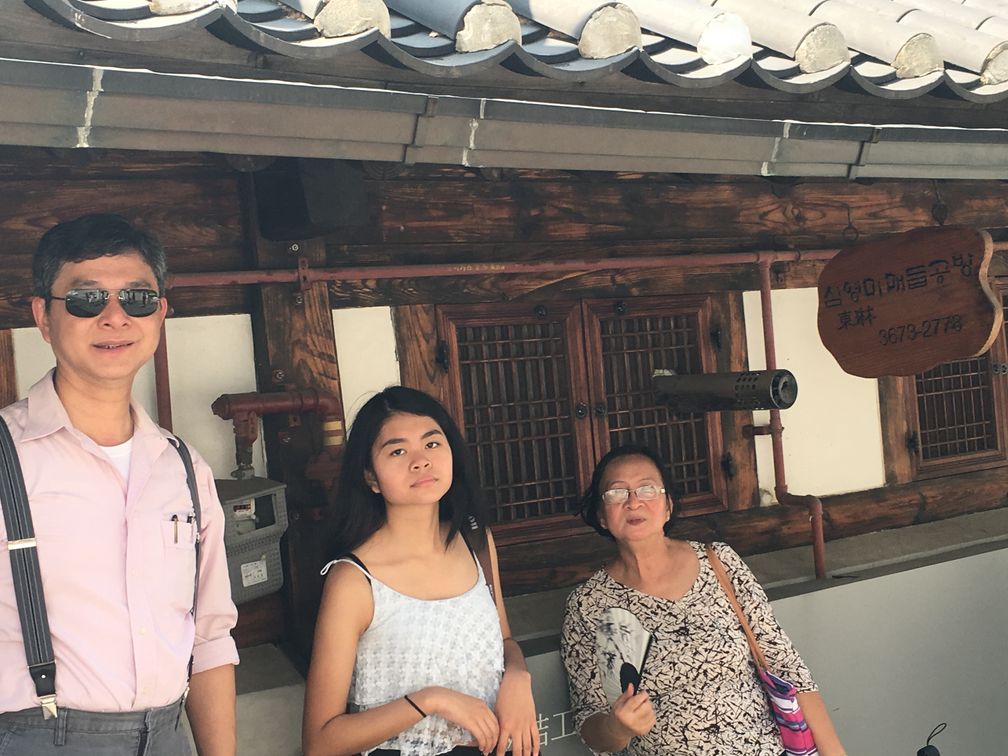 Taking a rest from our long walk
During this trip, we stayed at the Royal Hotel Seoul.   Royal Hotel Seoul is located at Myeongdong, a very popular and trendy area in South Korea with lots of street food, shopping, and good restaurants.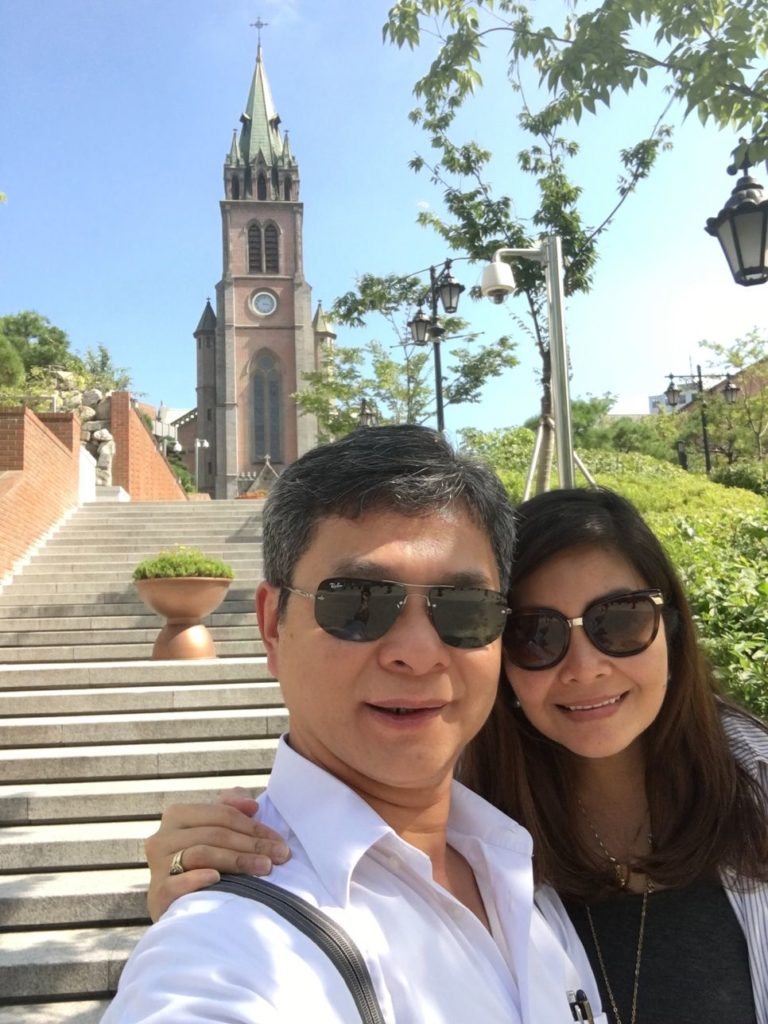 This photo was taken at the Cathedral just right across Royal Hotel Seoul
Visiting The Gyeongbokgung Palace, South Korea
If you are planning a trip to South Korea, it's nice to see and learn about the history of Korea. Gyeongbokgung Palace is one of the best places to visit. Gyeongbokgung Palace was built in the late 1300s and the most popular, beautiful & biggest palace in South Korea.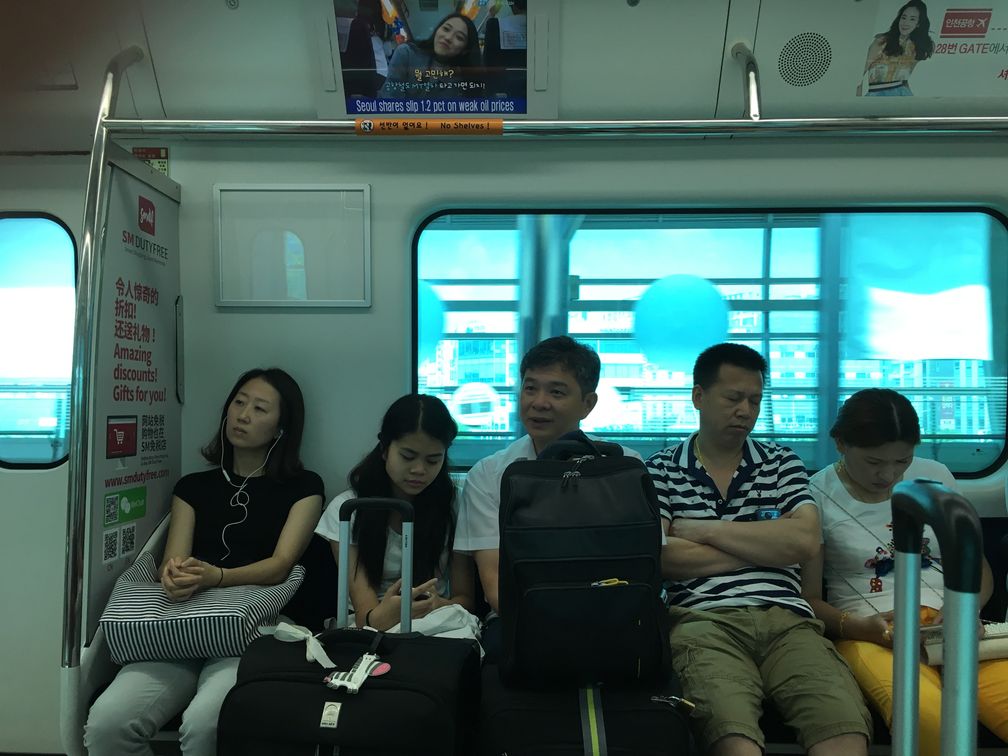 Gyeongbokgung Palace is very interesting to see. It served as the home of Kings of the Joseon dynasty.
It is very close to the Subway station (line 3 – Gyeongbokgung station). The Palace is about 3-5 minutes walk from the subway station.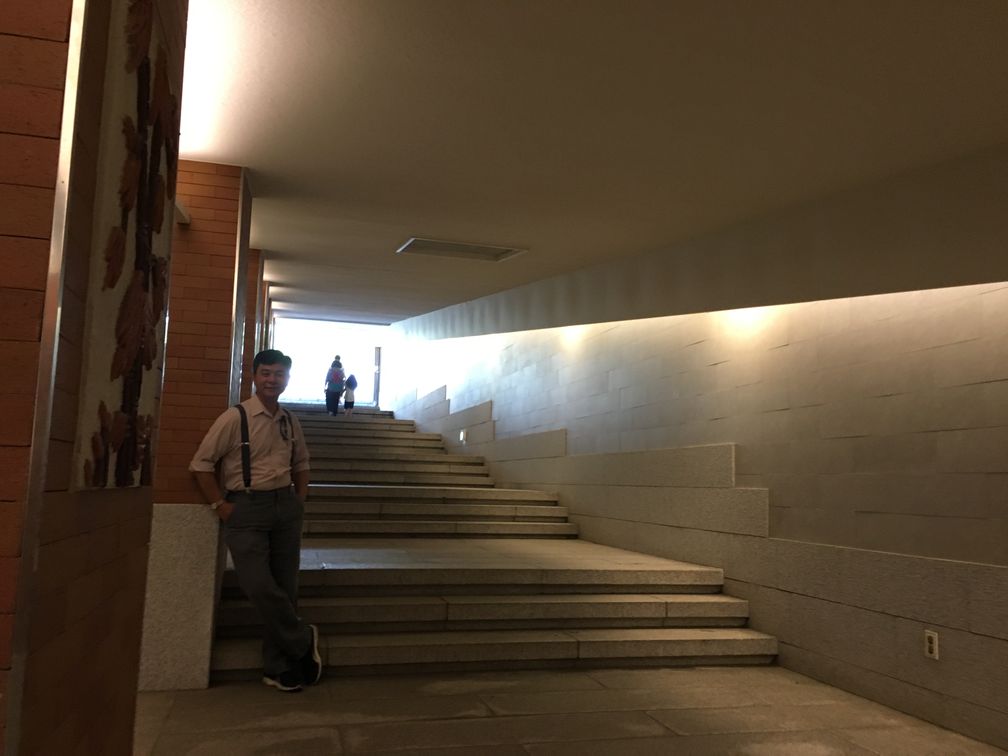 This photo was taken at Gyeongbokgung subway station.
We didn't spend a lot of time at Gyeongbokgung Palace. This is our second time coming to this palace.
It is our ritual every year whenever we travel, my husband and I will take a photo at one of the famous historical places in the country we visited wearing our wedding outfit. For the year 2016, we chose the Gyeongbokgung Palace in South Korea.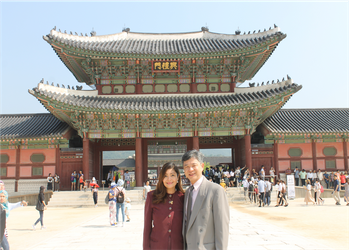 Luckily that I don't have to carry a white wedding gown outfit since we had a rock and roll wedding in Las Vegas
If you are lucky to arrive early, at10am there is the changing of the guards. The Changing of guards ceremony is held for FREE daily, except Tuesdays just right in front of Gwanghwamun or the main gate of Gyeongbokgung.  It was summer when we visited Seoul, Korea and it was very hot. The palace grounds are huge and without trees. So, we just took this photo and left immediately.
Other Things That You Can Do In South Korea
Eating Street Food and Shopping.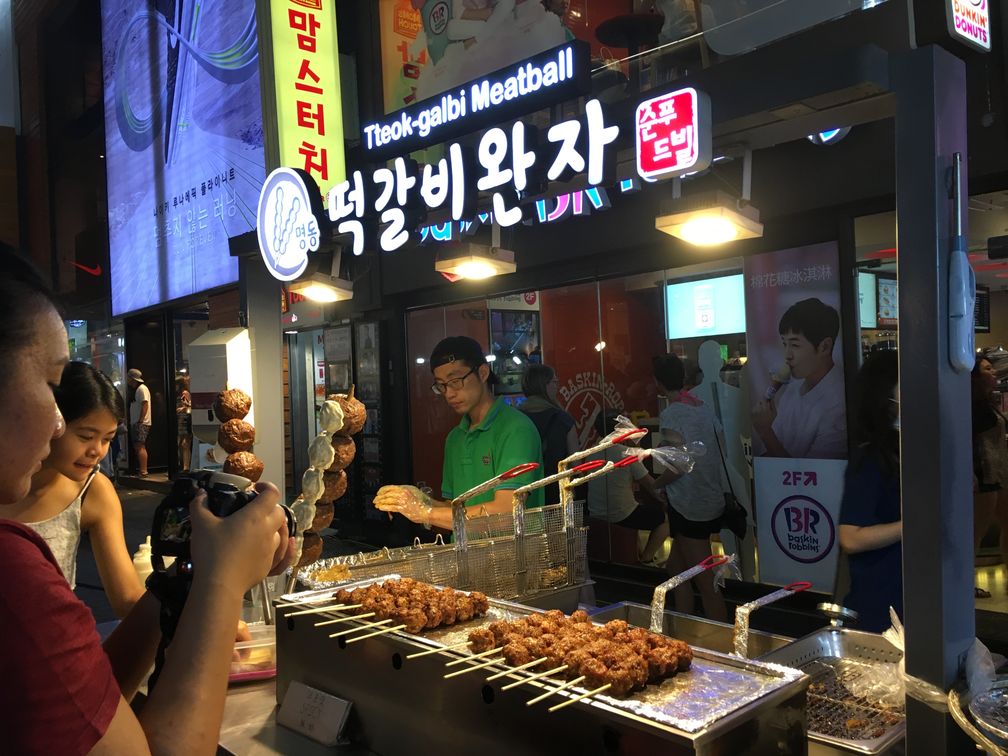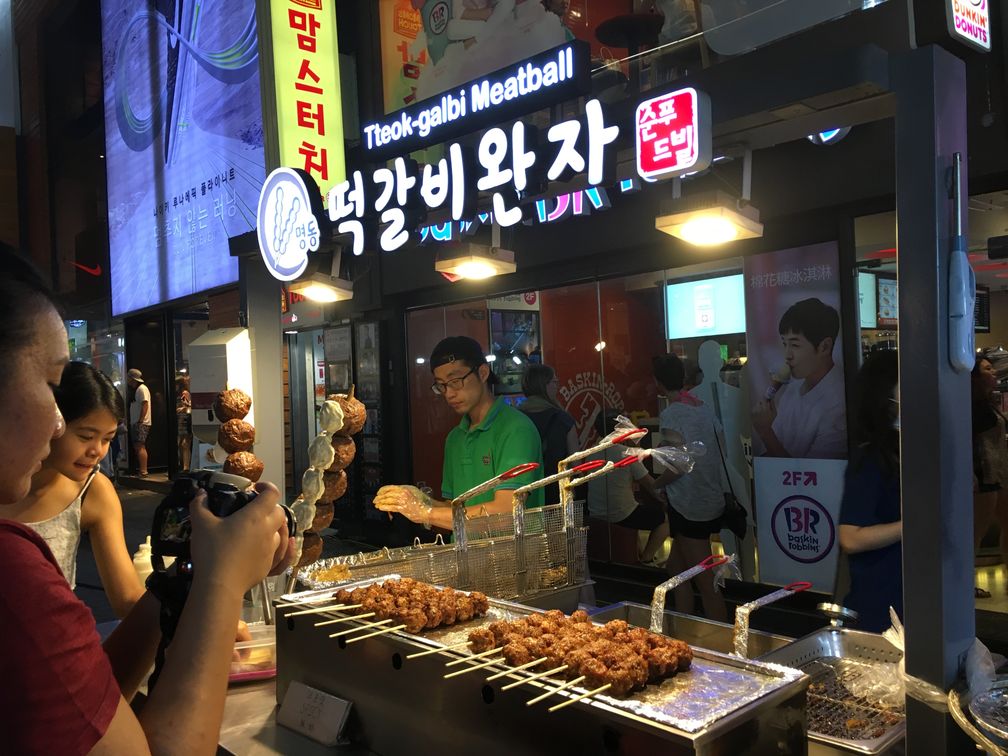 Trying the Tteok Galbi Meatballs at the street in Myeongong area.
With so many choices to eat and shop I will just narrow it down.
If you are looking for skincare, cosmetics, clothes, and street food, then the best area to visit is the Myeongdong area. Myeongdong is the biggest and trendy shopping area and tourist hotspot too in South Korea.
All the famous Korean cosmetic and skincare brands such as the Nature Republic, Innisfree, and Too Cool For School are here. You will also find clothing, accessories and so much more in this area.
Nearest subway stations: Myeongdong Station, Exits 5, 6, 7, or 8 or Euljiro 1 (ij-ga) Station, Exits 5, or 6.
This is why we choose to stay at the Royal Seoul Hotel because everything is just here.
GET BEST HOTEL RATES
BOOK NOW!

Lotte Department Store
Lotte Department Store is just a few minute's walks from Myeongdong.  The nearest subway station is Euljiro 1(il)-ga Station. The store opens at 10:30 am to 8 pm, Daily.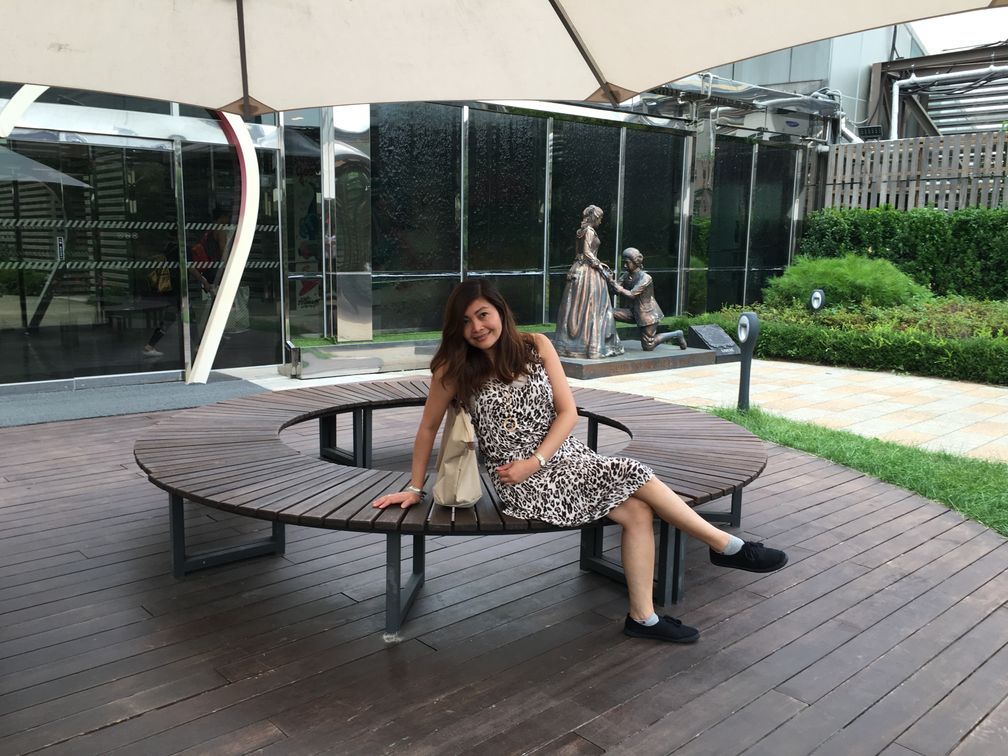 This photo was taken outside the building of Lotte Department Store
Lotte Department Store is a famous Korean shopping mall. The store offers everything from the duty-free shops, shoes, bags, clothing, accessories, cosmetics, sporting goods, childrenswear, furniture, groceries, and restaurants.
There's still so much to see in Seoul, but during this short visit with my mom, we just go around the Myeongdong area.
I hope that my travel guide is already a good start to explore and enjoy South Korea for a short visit.
Please feel free to leave me a comment below as well as share this post.
Have fun and do let me know how your trip goes!
Jeng Cua
Click here to learn more about Jeng Cua