The Best "4 Japanese Secrets" To Living Good That Works
Living good secrets to living your BEST LIFE!
Do you ever wish you could create a version of the life you ever dream and live a more fulfilling life?
One weird long exhausting scorching summer in Thailand, I was thinking how bad it is leaving my 8-5 job.
It was clear that I don't have enough savings and I felt limited with NO financial power.  I know that it's easy to get panic and get paranoid but… I forced myself to stay as close to reality to secure my future!
Imagine a life where all your time is spent on the things that you love doing instead of working as a cog in a machine to make other people rich.
Imagine if you can create a version of the life you want by doing things in your own way.
If you too are trying to create a happy and more fulfilling life; I'm about to reveal the secret I learned how to stop worrying – a better way to organize your life and live your best life, and I know you're going to absolutely love it.
Is this sound familiar to you?
Stuck in the mud-spinning wheels going nowhere?
Do you self-sabotage finding your life purpose? 
Misplacing your focus and attention, and feeling useless?
Feeling alone, empty, and not being interested in things?
Working crazy hours, but no wealth?
Creating your BEST Life and Start Living Good
Have you ever wonder why some people jump out of bed each morning energized, motivated, happy, and even get anything they want?
After I left my highly successful job as an ex-pat executive, I was just like any other mommy out there who want to be my own boss so for me NOT to depend on my husband when it comes to money.
So I started to check opportunities after opportunities.
I joined USANA health sciences a network marketing business thinking to attain the freedom that I've been searching for but….
After seven months of chasing prospects and cold callings, I realized that this is NOT the kind of business model that I want to pursue in my entire life.
I searched online about "how to make money" opportunities, but the majority of my time was spent bouncing through scams and sifting through various websites, but only to find out that there is no step-by-step solution for me to get started and that's when I began to put my focus to my IKIGAI!
Hello beautiful mommies!  My passion is to empower burnout professional mommies with an intense passion for places, culture, family, and entrepreneurship to follow their travel dreams!
I went from burnout executive to #WFA (working from anywhere) mom without any fancy office.
The Japanese Secret to Living Good
This post may contain affiliate links.
What is IKIGAI? 
IKIGAI is a Japanese concept that means "Reason for Being".
There are a million things you could do with your life and it could be overwhelming with choices and opportunities. 
But why do most people continue to live with life uncertainties? Uncertainties like losing their job, paying bills, eviction, and even emotional stress. 

IKIGAI will alleviate anxiety and get you on the path to be responsible for designing your future.
Your IKIGAI is evolving and changing – it's actually good because we humans continue to change and grow.
The Best "4 Japanese Secrets" To Living Good That Works - Find Your IKIGAI
Your IKIGAI is seen as the convergence of four primary elements:
What you love (your passion)
Discover what the world needs (your mission)
Find what you are good at (your vocation)
And what you can get paid for (your profession)
I used to be a full-time employee, a wife, and a mother who has to balance work and life. I was excessively tired and emotionally drained with everything. 
But when I headed to know these secrets to live good, I started up my online business and set to establish my own career. I now travel and work from anywhere at my own convenient time.
It took years to unfold my breakthrough golden secret to heights by applying some simple rules to help people to prosper in their business.
Discovering your own IKIGAI will help you bring happiness, life fulfillment, and longevity. 
Being happy attracts everything!
Baby Steps To Living Good Using IKIGAI
Building a wonderful life is something anyone can do!  
Here are my favorite (and much crucial) ways to start creating a version of the life you love.
Step One: Find what you REALLY love doing
What is your TRUE passion? 
It's quite normal to be SUPER ambitious for success but if you don't have any clue about what you love doing you'll have a tendency to lose sight of your own needs and focus on others.
Even if you are wired with BIG ideas or different things that you love doing, you need to find the one that dominates to get your best shot at fulfilling your potential.
If you don't know what you really love doing, you can feel stuck.
Step Two: Find what the world needs
You can then ask this simple question of what you can give to the world? Or What does your community need more of? 
Like in my case, there was a time in my life when I believed if you worked hard and did your job well – your job was safe forever.
But…I was completely wrong.
I began to see where the employees stood. Employees were always not the first thing on the list. 
As an ex-pat executive involved in business startups, I know how to create and implement systems to help you turn your expertise into income NOT to depend on anyone or anything when it comes to money- making. 
This is how I find convergence about the four primary elements of IKIGAI – my passion, mission, vocation, and profession.
Sometimes finding what the world needs is rooted in what you have been through…You get the gist!
Step Three: Find what you are good at
What parts of your past or present job are you effortless good at?
Figure out your natural gifts: your talents and skills.  Because with your own unique experience, you could be among the best at what you do. 
One of the many mistakes I've made in my life was believing that money led to fulfillment. What I learned, however, is that you must first find what you're most passionate about and money will flow NATURALLY.
Be open to the possibility of living good by finding what you are good at!
Step Four: What you can get paid for
This question is about the things how you can earn to put bread on the table to survive.
In my online business journey, I've had a lot of trials and errors. Though I had 16-year of experience in setting up and running a multi-million dollar mainstream business, online business is something new to me.
I don't have any technical skills but instead, I focused on the simplicity & practicality of finding the problem in my community.
I'm NOT special to anyone.

I knew that I would only get a sense of real income once I tested my business idea out in the marketplace.
Not on paper for me to see if someone will pay me.
I started my own coaching business where I help burnout professionals turn their expertise into income by putting them on a system to get high-paying clients quickly and duplicate them.
My initial approach was based on putting together what I know (my experience) and match it to people's needs.
Feeling Stuck in your Life or in your Career?
The Expertise to Coaching workbook is a game-changing startup coaching action planner for burnout professionals who wants to reinvent the way they make a living doing what they love by turning their expertise into coaching while creating a life of freedom and purpose without being a techie.
Guidelines How To Find Your IKIGAI!
If you are feeling lost and don't know where to start, this is how I can help you to find your IKIGAI.
Use this action planner to find your IKIGAI – this is my ultimate printable designed worksheet that helps you discover what career or business path that suits you to be excited to get out of bed with a clear purpose each day.
I believe that we are hard-wired as humans to grow! And our versions of the life we love are as unique as we are.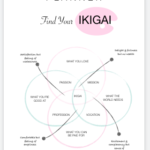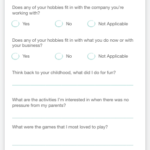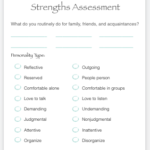 What is included in IKIGAI Action Planner?
19-page Action Planner/Find Your IKIGAI/Life Purpose Planner/IKIGAI Action Planner/Life Driven Purpose/Living With Purpose/PDF Instant Download!
Section Includes:
+ How to use guidelines
+ Brain dump worksheet
+ What you love worksheet
+ What you are good at worksheet
+ Strengths assessment
+ Energy tracker
+ Finding the match
+ What the world needs worksheet
+ Skills matcher
+ Top skills showcase
+ Sweet spot to get paid
+ Action baby steps
+ Monthly reflections
+ 10 rules to find your IKIGAI
No more self-sabotaging!
I created this shop on Etsy to dump my ultimate design printables to help you get organized with your entire life! 
From crushing goals, mind decluttering, money management, business productivity, vacation planning, and feel accomplished each day with my easy-to-use printable binders to Design Your Future!
These aren't just your printable's but it will help you refresh your daily routines & reset your unproductive habits that are more fun, affordable, and feel more accomplished at the end of each day!
If you're an organized mom like me who just loves having everything neat and kept everything in one place…
Here are some fantastic & suitable binders from Amazon to keep your printable's.
Sure, some of us get stuck or feel like we're in a rut. But it's not because we don't want to grow or change; it's usually because we underestimate the power of these 4 elements –  your passion, mission, vocation, and profession.
To make the most of your life; you have to create a life YOU love. 
Pursue it with everything you have, as soon as possible. Finding your IKIGAI is a very enlightening process and is totally worth the time and effort it takes.
To recap, here's the Best "4 Japanese Secrets To Living Good" That Works – find your IKIGAI!
What you love (your passion)
Discover what the world needs (your mission)
Find what you are good at (your vocation)
And what you can get paid for (your profession)