Things To Do In Yufuin
I was searching for a nice place to visit near Fukuoka, Japan and I stumbled to this beautiful town called Yufuin. Yufuin is located in Ōita District, Ōita Prefecture, Japan.  Yufuin is a small and beautiful town for a day trip.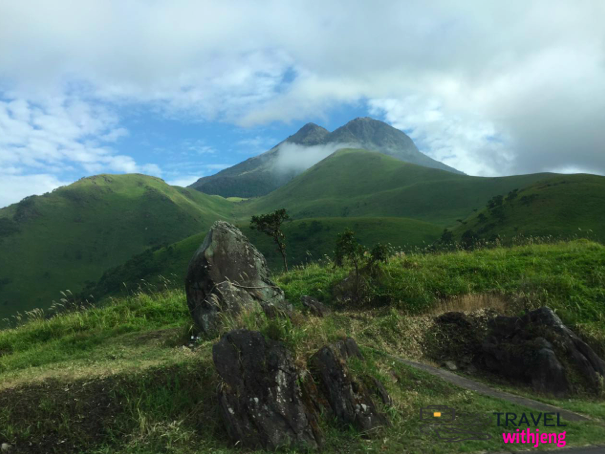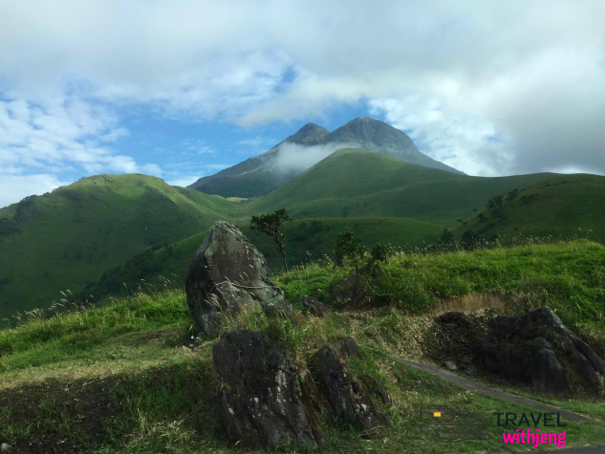 Yufuin is known for its tranquility, classic, and traditional hot spring village. Yufuin is located about 50 minutes by bus from Beppu.  Beppu is known internationally of their "Onsen" (hot springs).
If you are planning to visit Yufuin, make sure not to miss to visit the
8 hells of Beppu and to experience the thrill of sand bath & mud bath in Beppu.  It is one of the top tourist destination whereas Yufuin is famous for its natural beauty and relaxing surroundings.   Yufuin is a beautiful town surrounded by souvenir shops, cafes and boutiques.  Many travelers come to the city to stroll around the town for the day.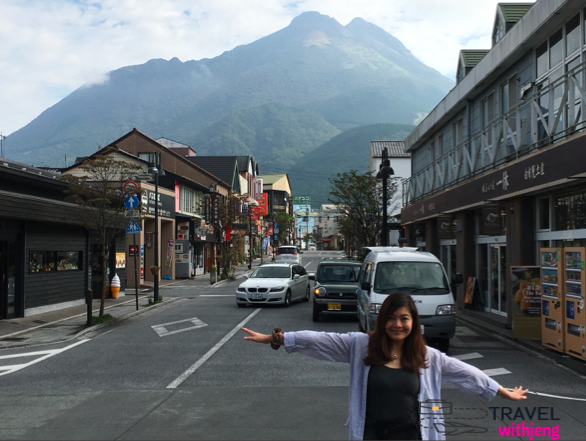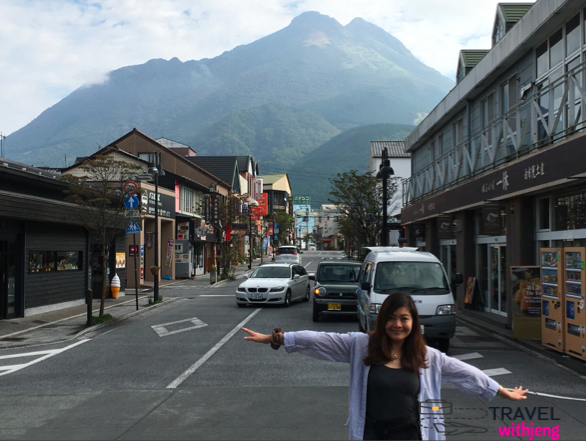 This photo was taken in the main road just across Yufuin Train Station.
Yufuin can be easily explored on foot, and the majority of the town's attractions are located along the 1.5 kilometer long main walking route between Yufuin Station and Lake Kirinko.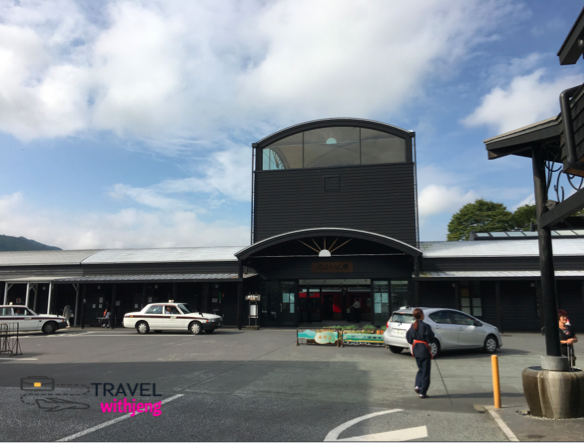 Yufuin train station .  JR Yufuin station was built in 1990.
How To Go Around Yufuin
There are several ways to go around Yufuin if you don't feel like walking.
Either you can rent a bike, rickshaw, take Yufuin red british car or take a horse carriage.  It's your choice!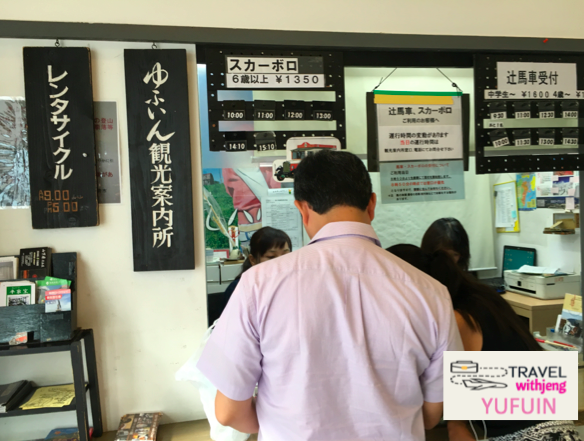 This photo was taken at the ticketing booth – my husband is renting a bike for us to go around Yufuin.
At the station, you can get sightseeing pamphlets, maps and rent out bicycles, pay for horse carriage & british red car that all departs from the front of the Yufuin train station.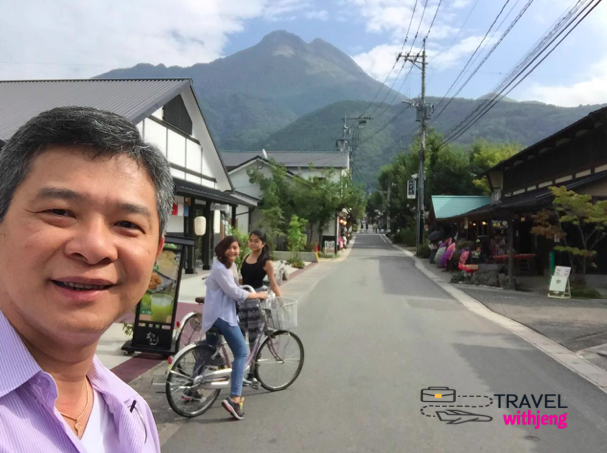 Nice biking experience with family at Yufuin.   You can get your bike key from the booth located at the train station – bikes are parked outside the train station  (left side when going out the train station).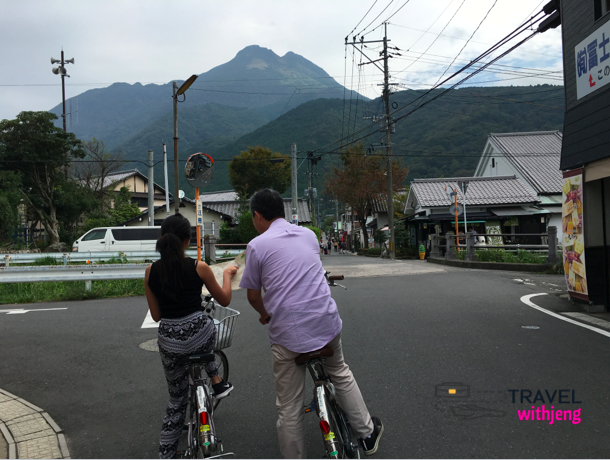 Husband and daughter trying to figure out the direction going to lake Kirinko.  The roads to Lake Kirinko are great bike riding courses.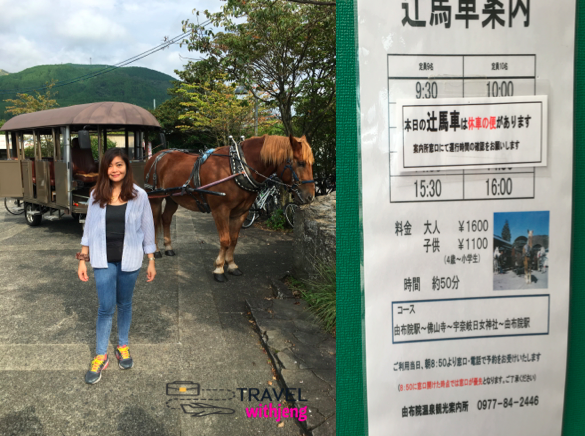 This horse carriage is a sightseeing carriage in the city of Yufuin. They only accept 9~10 people per ride for safety reasons. The carriage itself was made in Poland and the carriage ride travels through Yufuin city and various shrines nearby, lasting about 1 hour total.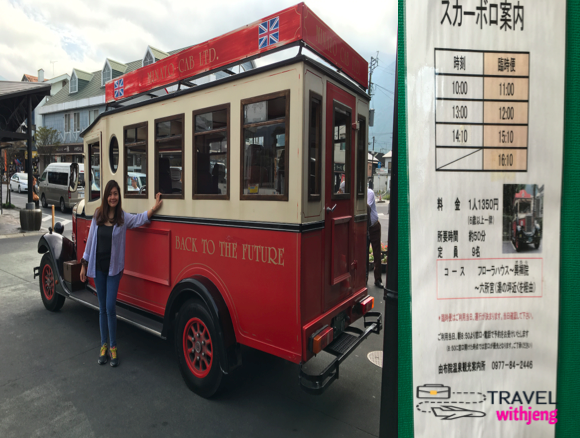 British classic cars called "Scarborough" arrive at and depart from the train station.  Scarborough is a sightseeing tour in a 9-seater classic British minibus.
After departing from Yufuin Station, the bus heads to Flora House, Kozen-ji Temple, Unaguhime Shrine, and Kyushu Yufuin Folk Craft Village before returning to the Station. The tour is 50 minutes in duration, and reservations are accepted only on the day of at the Yufuin Station building.
Is Yufuin Worth A Visit?
Definitely yes!  
Yufuin is surrounded by mountains and the most prominent feature of Yufuin's skyline is the twin peaked Mount Yufu.
When you first hit the land of Yufuin, you'll get relaxed by the natural beauty of this town.  Yufuin is surrounded by nature, mountains, woods, grassland and rivers.
Once you arrived Yufuin you will see the magnificent view of Mount Yufu. Another natural landmark of Yufuin is the Lake Kirinko.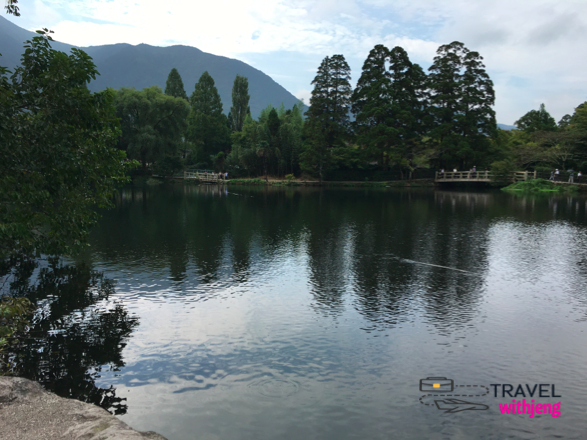 Kirinko lake is located at the end of the town's main walking route, about a kilometer and a half from the JR train station. Walking paths surround the lake as well as more small shops and cafes.
Thing To Do In Yufuin #1  Visit Lake Kirinko
Strolling around Yufuin, will enable you to enjoy the calm and peaceful atmosphere of lake Kirinko. This is a perfect place for relaxing.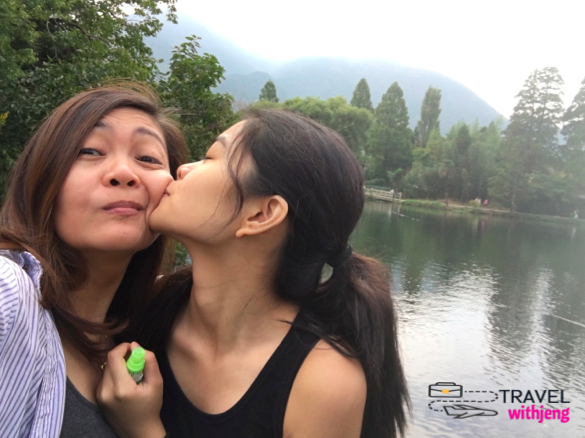 Calm, clean, and natural site.  A great photo taking place. A not to be missed place when you are in Yufuin.
Thing To Do In Yufuin #2:  Mt. Yufu
Mt. Yufu is the landmark of Yufuin.  Mt. Yufu is a stratovolcano. It has a double peak appearance, called 'Higashi-mine' (East Peak) and 'Nishi-mine' (West Peak).
You can already get the good view of this mountain just right in front of the Yufuin train station.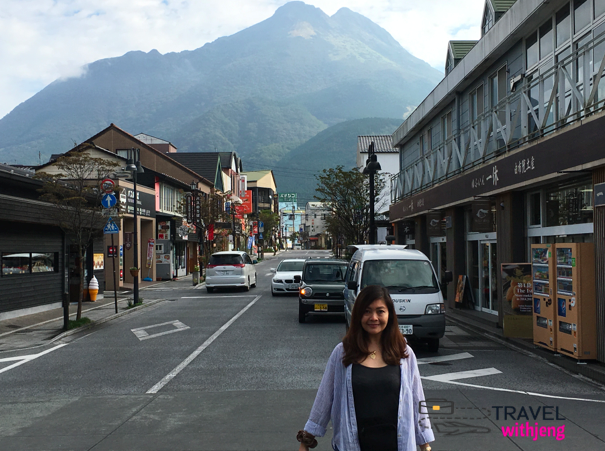 Things To Do In Yufuin #3: Floral Village
I love the store settings in the Village.  It reminds me of Santorini in Greece. They set the shops like a mini European village with small cottages selling everything from cat and dog accessories, toys, handicraft, wine, ice cream, clothes and food.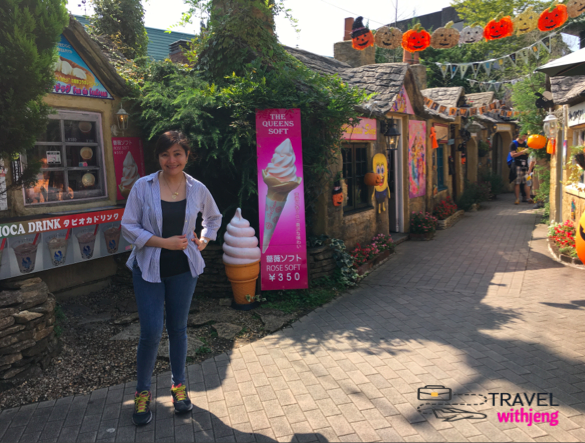 Enough shopping to fill most of your day in Yufuin. Yufuin Floral Village, a small and very cute place to visit.  This is a good spot to take some photograph.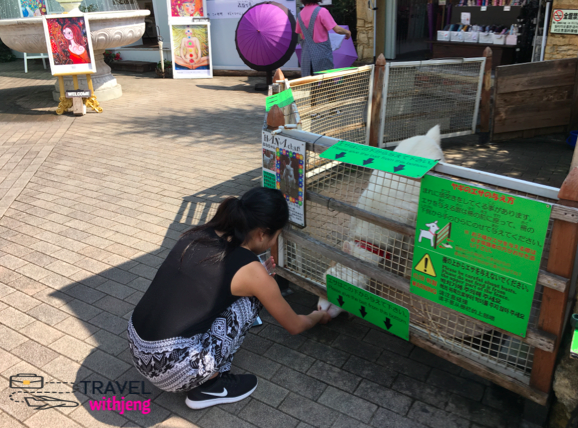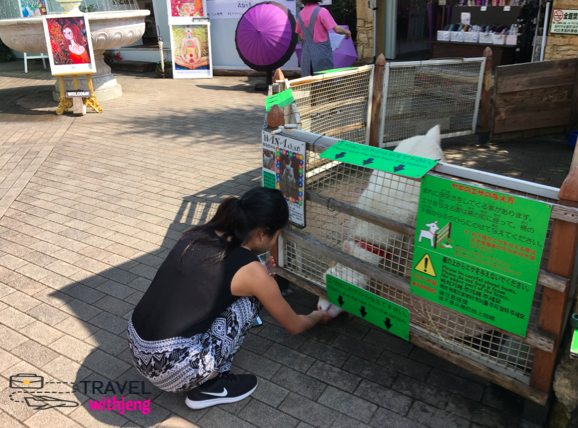 They have small zoo inside the village.  My daughter is having fun feeding the goat.  You will not get lost finding this main shopping street in Yufuin.  Just follow the walking trail. Very easy to find.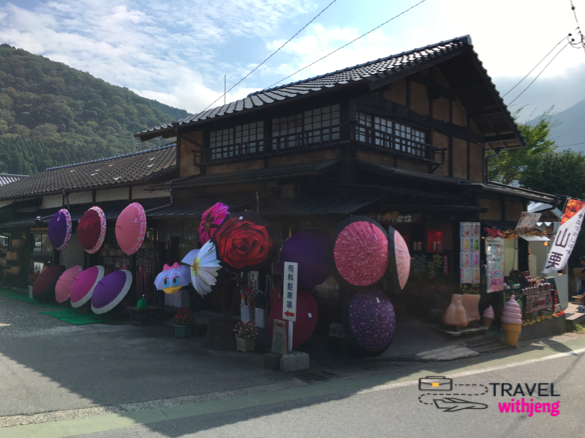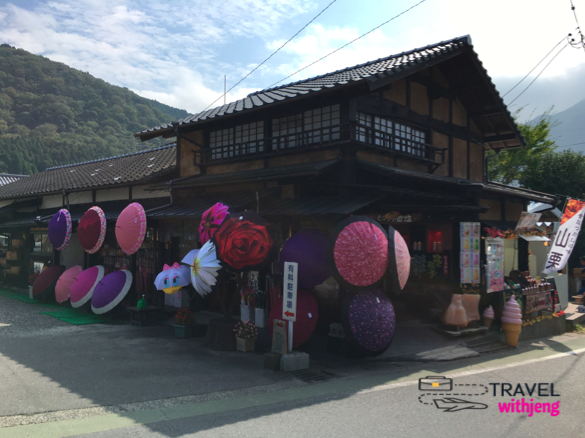 Many interesting shops situated amongst the beautiful mountain.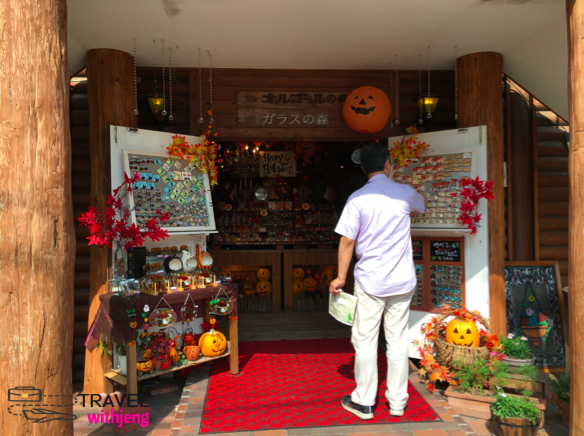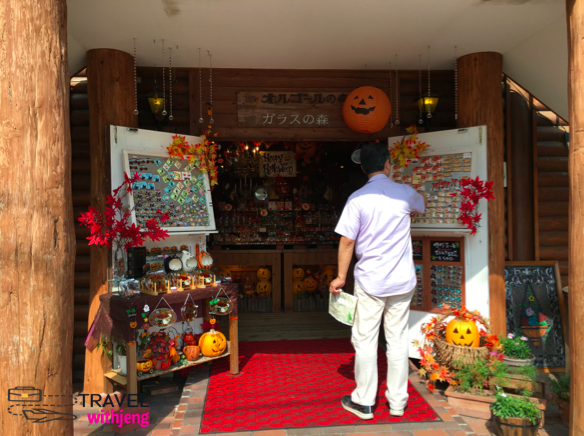 A lot of cute ornaments and accessories.  Different shop, different stuffs they are selling.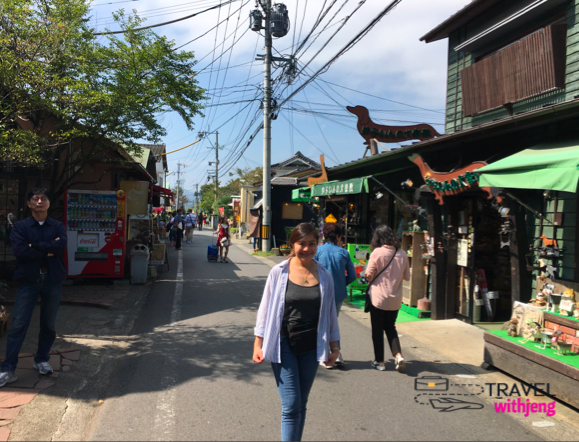 This is the main shopping street.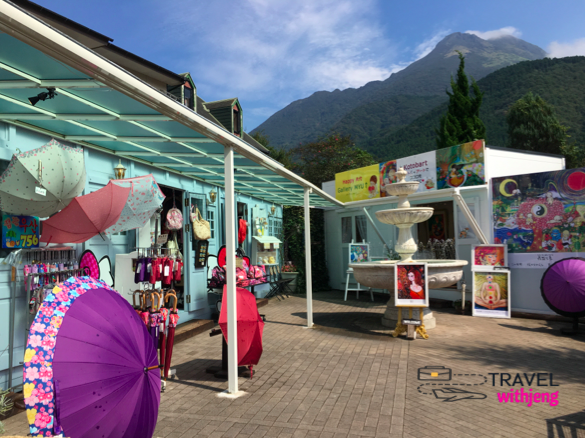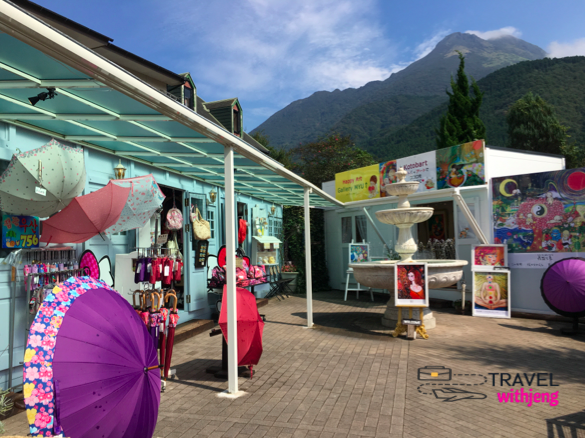 A lot of tourist shops in main street with some interesting stuff to shop around.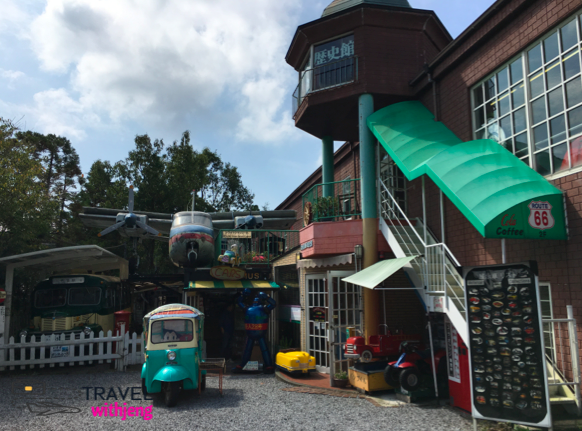 Another store concept.
Yufuin Floral Village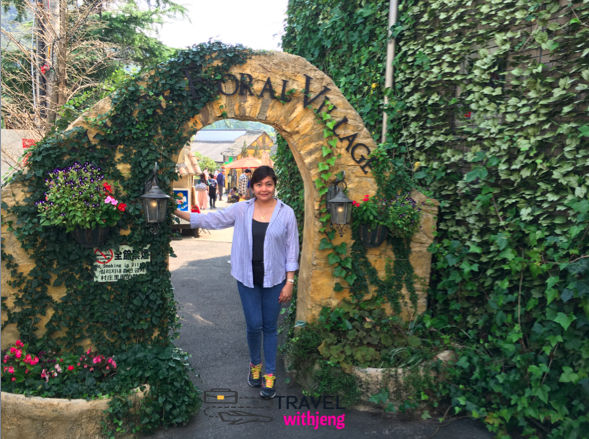 The floral village is full of nice shops, people, cafes and restaurants. Literally, they almost have everything here to enjoy your day.
All the different buildings restored to sell different wares according to themes.
Things To Do In Yufuin #4:  Try The Tempura Udon & Toriten (chicken tempura)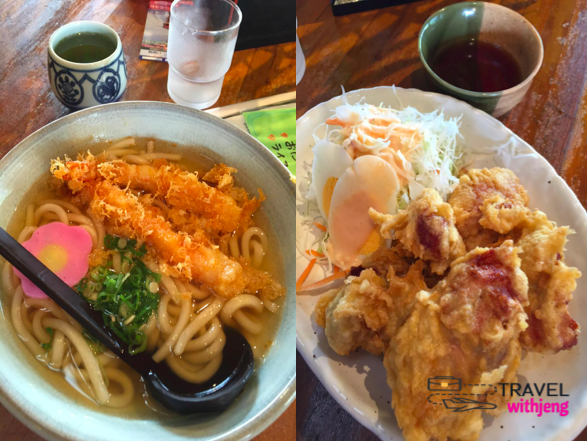 We had tempura udon and the toriten (chicken tempura) for lunch at Yufuin.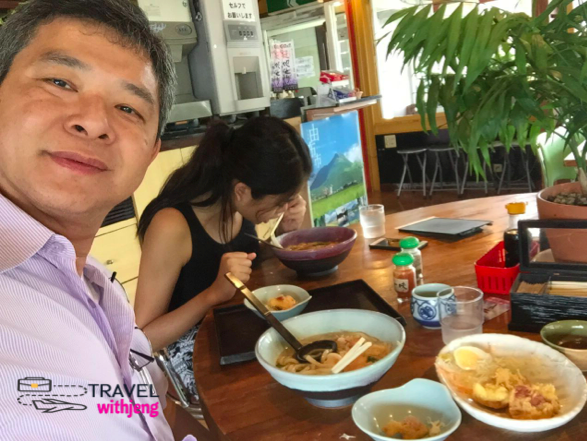 Good lunch at Yufuin. Plenty of restaurants and cafes – worth checking out.
How To Get To Yufuin?
From Beppu To Yufuin (by Bus)
Number of services: 12 round-trips/weekday, 17 round-trips/on Sat., Sun., and national holidays.
Departing from Beppu Station West or East Exit
City bus #36, bound for Yufuin
Departing from: Beppu Station West Exit bus stop #3
Arriving at: Yufuin Ekimae Bus Center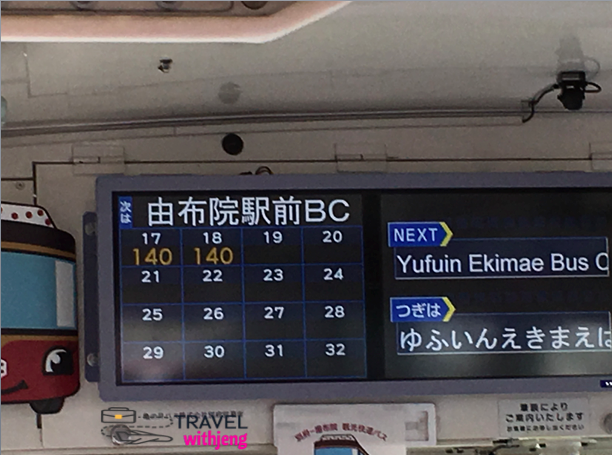 Board the bus from the back side door and take the numbered ticket dispensed near the door.
As you approach your destination, the announcement for your destination will be made or you can look at the bus monitor (as per screenshot above), and you will see the next destination.  To get off, press one of the "exit" buttons found throughout the bus.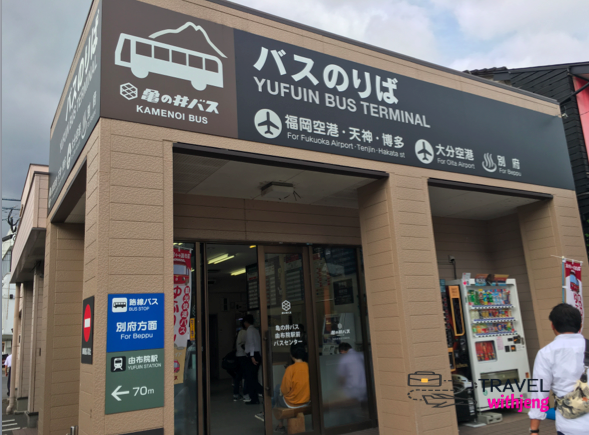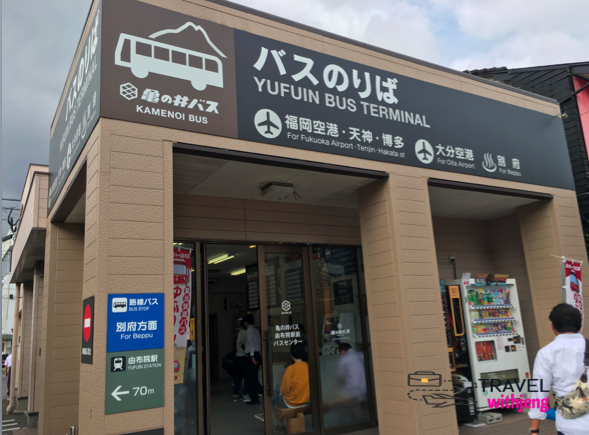 This is the Yufuin Bus Terminal.  Just few steps from JR Yufuin Train Station.
I hope this Yufuin travel post will give you the best and most exciting & enjoyable trip in Yufuin.  Enjoy and make the most out of it! Go out there and explore the world!
This travel with jeng seeks to encourage more people to explore and travel the world to live life to the fullest!  It's all about the adventures, the different cultures, the people, different food exploration, the journey to reach your destination and to make your travel experience with EASE!
======================