My 3 Hell Experience in Beppu Japan That You Should Know
Beppu is a beautiful & quiet seaside town on Kyushu Island.  
There are several reasons why you should include Beppu in your bucket lists of places to visit in Japan.
There are so many hot springs in Beppu that no matter where you go in the city, there is natural steam everywhere!

A trip to Beppu will never be completed without the experience of sand and mud bath as well as a visit to the Hells of Beppu.     
Beppu is a city in Oita Prefecture on the island of Kyushu, Japan. Oita is a coastal prefecture on Japan's Kyushu Island.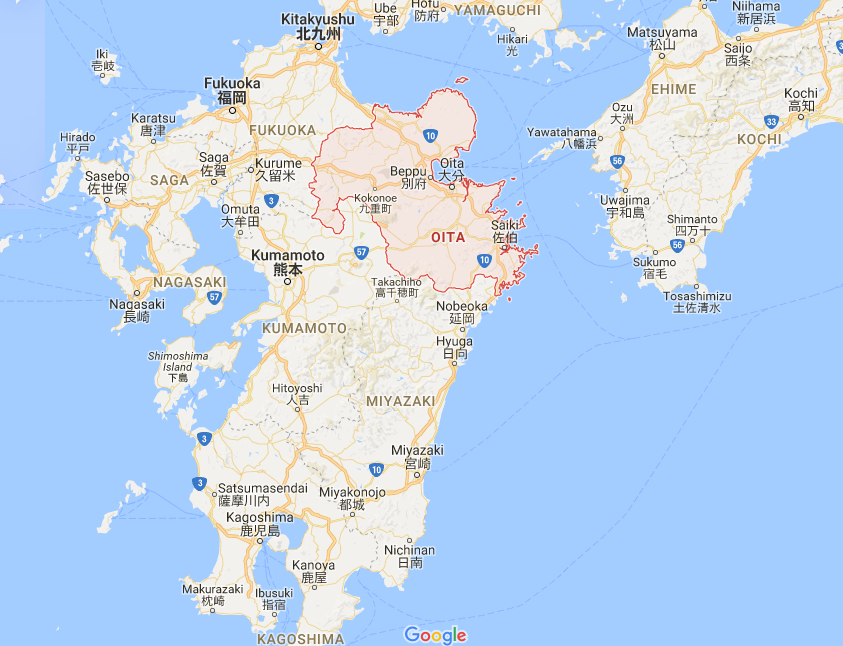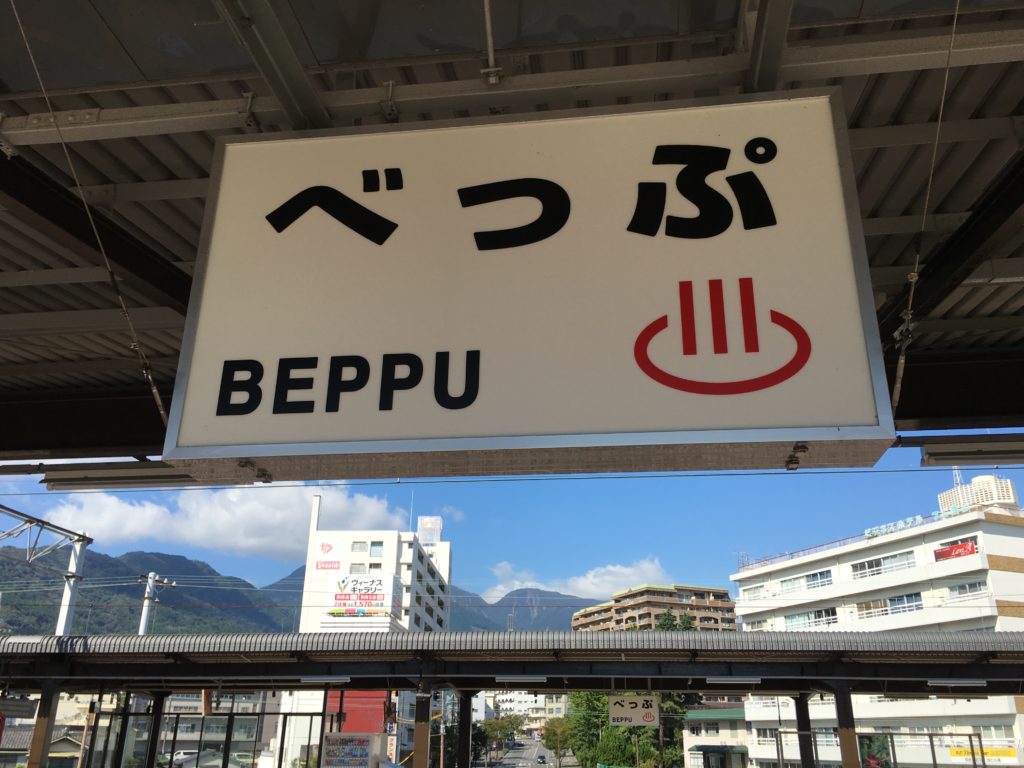 Beppu is one of Japan's most famous hot spring resorts, producing more hot spring water than any other resort in the country. 
The town's main claim to fame is that it has one of the highest volumes of hot spring waters in the world.  
Beppu offers an unmatched range of baths to enjoy, including ordinary hot water baths, mud baths, sand baths, and steam baths.  In addition, the Hells of Beppu is one of the spectacular hot springs for viewing rather than bathing.
The city runs a service that will dress you in Yukata (Japanese Casual Kimono) and bury you in the hot sands of Beppu Beach.
4 Best Things To Do In Beppu:
Experience The Thrill Of Sand Bath
My Beppu Sand Bath Experience...
If you're looking to try something a little more unique experience, give the sand bath a try in Beppu.
Nearly all visitors to Beppu come with the hopes of a unique bathing adventure in the sand, mud, and bathing in an Onsen – Japan's natural hot spring bath.
Beppu is located at the base of Mount Tsurumi, a steaming active volcano.
You will have a unique, relaxing experience in the hot sand bath at Beppu's seaside.  
Here I was pictured getting buried neck-deep in the sand!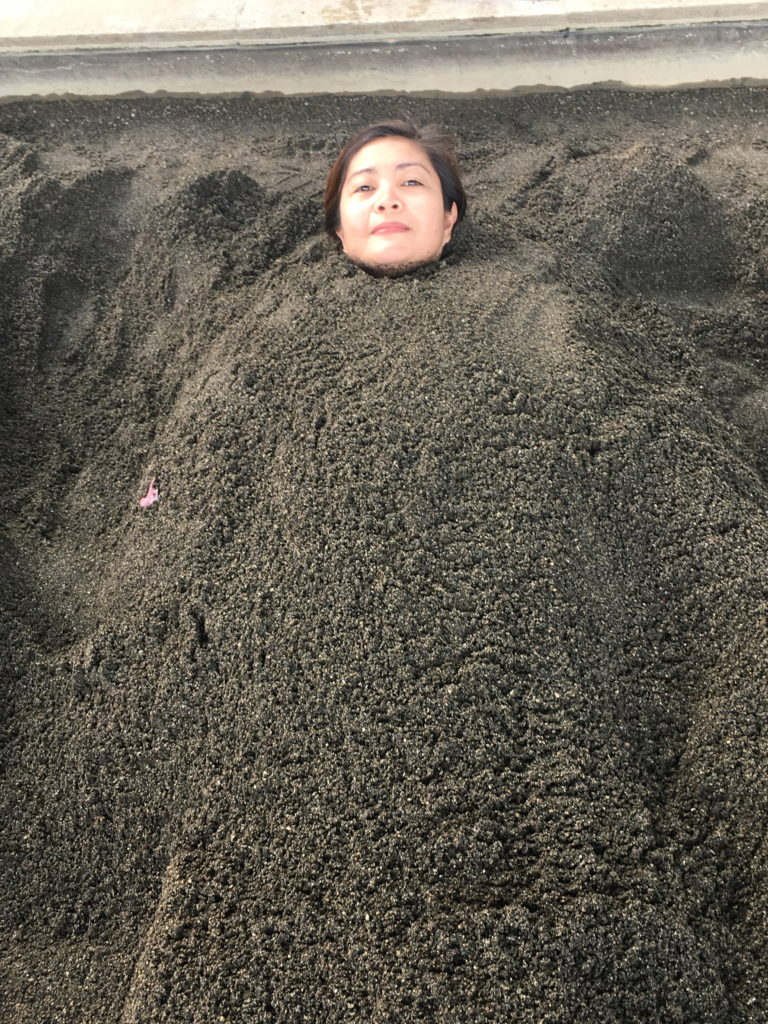 Don't forget your camera because the staffs are so friendly and happy to take your picture – a great souvenir to capture your Beppu sand bath experience!
Beppu Sand Bath: How Does it work
Sand baths will help you ease your body muscles by sinking in the warm sand at the seaside.  
My sand bath experience was during our family trip to Beppu.
You should go to a regular onsen anywhere first. Then go to the sand one on the seaside. 
You wear yukata and naked underneath. 
The dressing areas are separated by gender, and also feature a regular onsen you can use after your sand bath.
It is awkward being nude at first but you'll get used to it because everyone else is so chill about it and it's totally normal in Japan.
Your yukata will come with a belt, and putting on a yukata for the first time might be a little tricky.
Be sure to tie it left side over right!  Because in Japanese customs, if you wear it the other way around right over left is normally reserved for the dead. 
Click here to learn how to wear a Yukata. 
Women generally tie it higher up, to "cinch in" at the waist, while men wear it lower around their hips.
Also, they will provide you either with Geta (Japanese wooden sandals) or basic rubber flip-flops.
3. Be ready for a temp around 40-50C
Once you're dressed and ready to go, everyone goes into the little grave they dug for you, and then they'll shovel sand on you.
You'll be instructed where to lie down just make sure your yukata covers your sensitive areas nice and tight.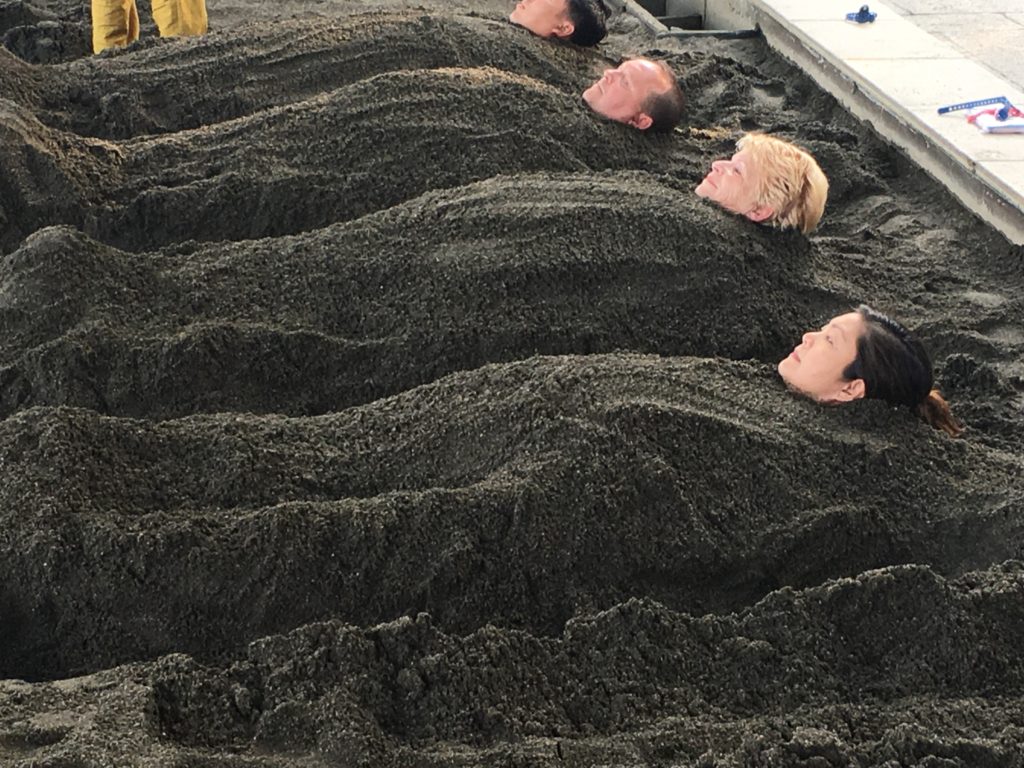 The sand bath will take about 15 minutes and there is a regular hot spring bath inside the shower room, or you can take a shower right away. Your choice!
How to Get to the Sand Bath in Beppu
From JR Beppu Station East Exit→Get off at "Rokushoen Beppu Kaihin Sunayu Mae" (Approx 15min.bus-ride/ Adult fare is about 230Yen/One way, bus no.26 or better ask your hotel where is the nearest sand bath you can take.
Sand bath was one of my excellent experiences during my 3 days visit to Beppu.   

Things To Do In Beppu:
Visit The Hells of Beppu
The Six of the hells are located in the Kannawa district (Uni Jigoku, Oniishibozu Jigoku, Shiraike Jigoku, Kamado Jigoku, Oniyama Jigoku, Yama Jigoku) and two located in Shibaseki district (Chinoike Jigoku, Tatsumaki Jigoku).
Jigoku in Japanese Buddhism means hell. A region popularly believed to be composed of a number of hot and cold regions located under the Earth. Source: Britannica
If you have limited time in Beppu, I highly recommend visiting these 3 hells such as Umi Jigoku, Oniishibozu Jigoku, and the Chinoike Jigoku.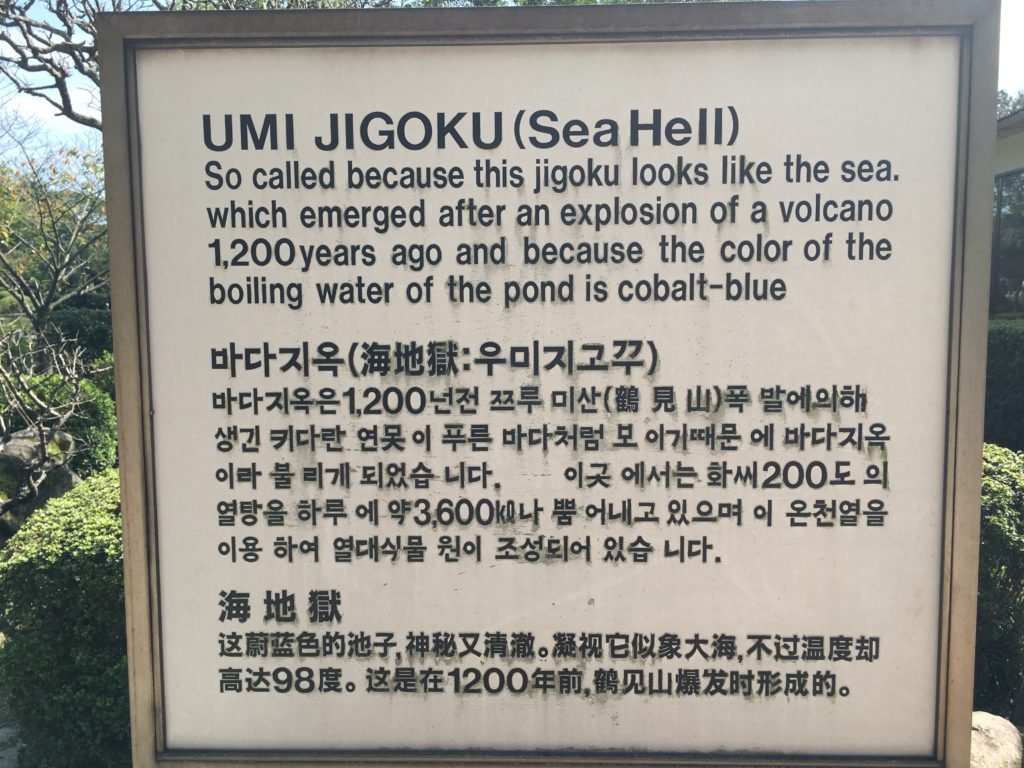 The Umi Jigoku for me the most beautiful hells, the "sea hell" features a pond of boiling, blue water.
In its spacious gardens, there are a few secondary, orange-colored hells and a large, clear water pond with lotus flowers whose large leaves are strong enough to carry small children.
The admission charge for Adults is 400 Japanese Yen. For Children 200 Yen.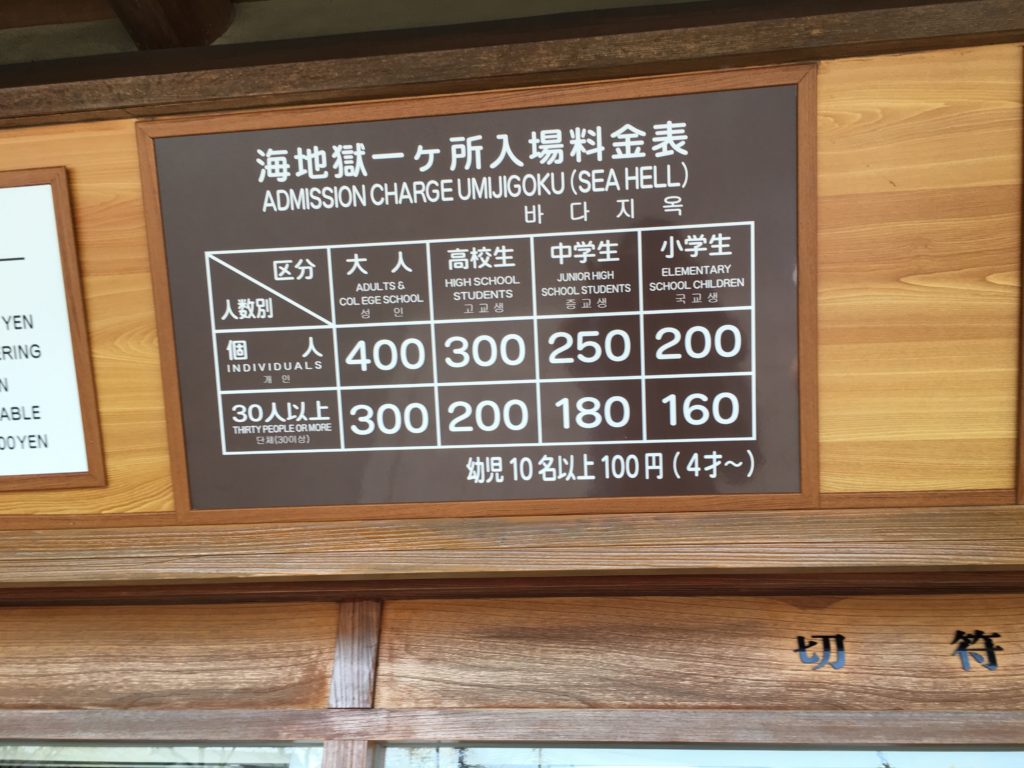 Click here for Coronavirus and Beppu Onsen To Sightseeing Safely
This is so far my favorite hell. It's definitely the best of the Eight Hells and the largest of 8 hells in Beppu. Very beautiful and surreal place.
Go to the upper area to get a great view and a bit of history and the geology of the area.
Definitely recommended for Onsen viewing enthusiasts!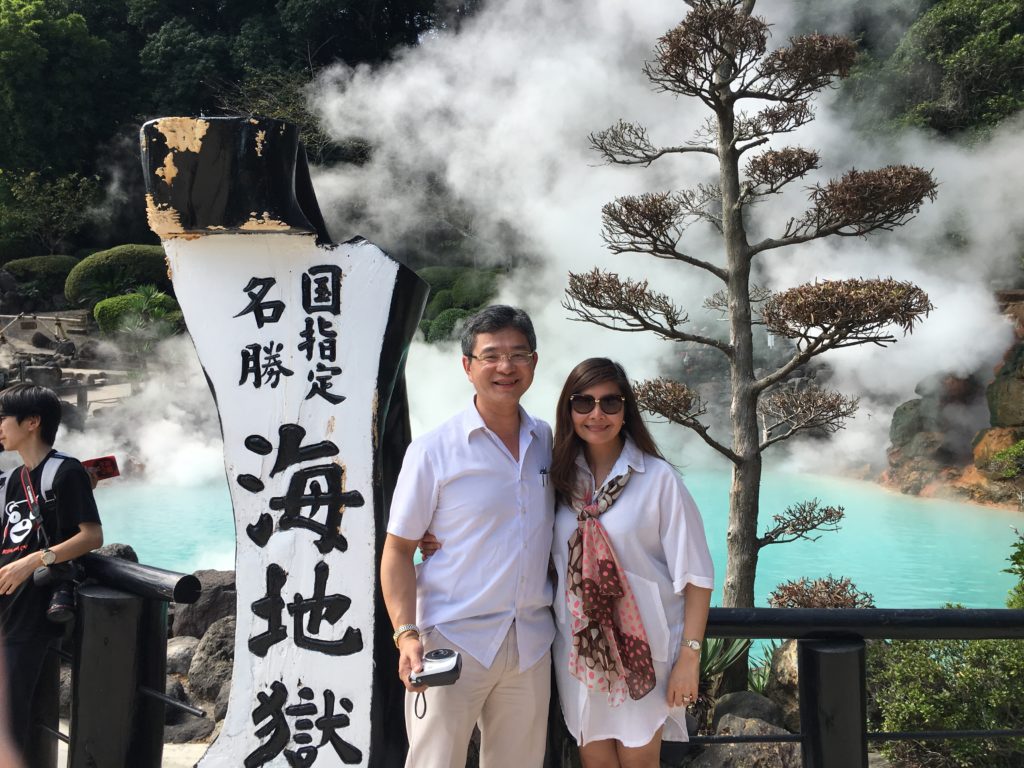 The "hell" is a pretty blue like the ocean. They put eggs over the spring to cook them naturally and sell them to tourists.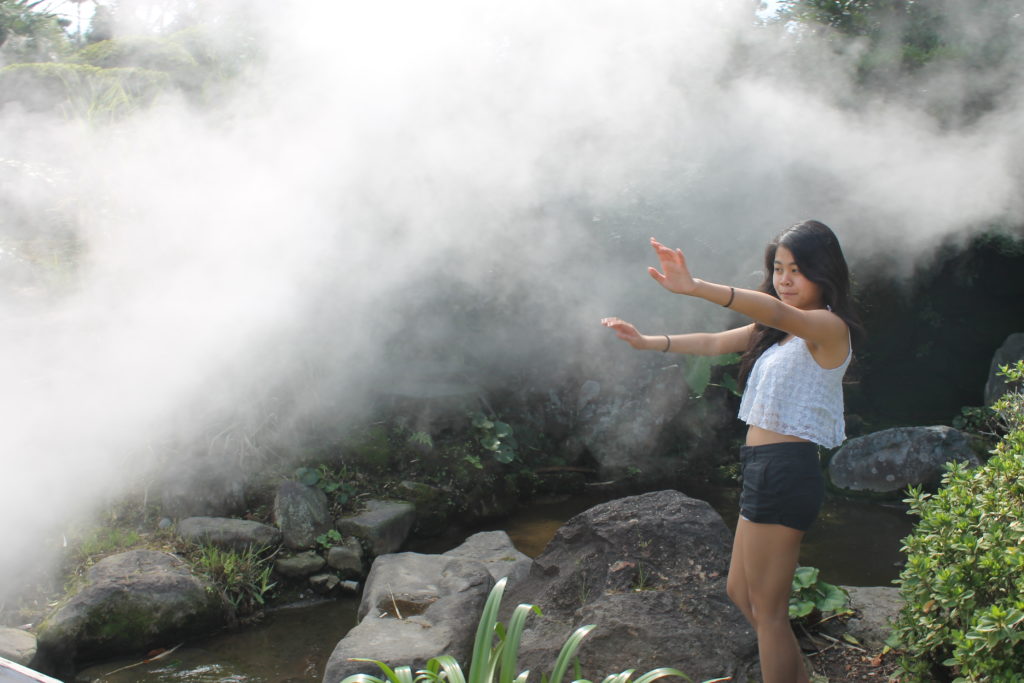 This hell is named after the mud bubbles, which emerge from boiling mud pools and look like the shaven heads of monks.
Besides the mud pools, it features a foot bath with clear water. Adjacent to the hell is a public bath with multiple pools that costs an additional 600 yen.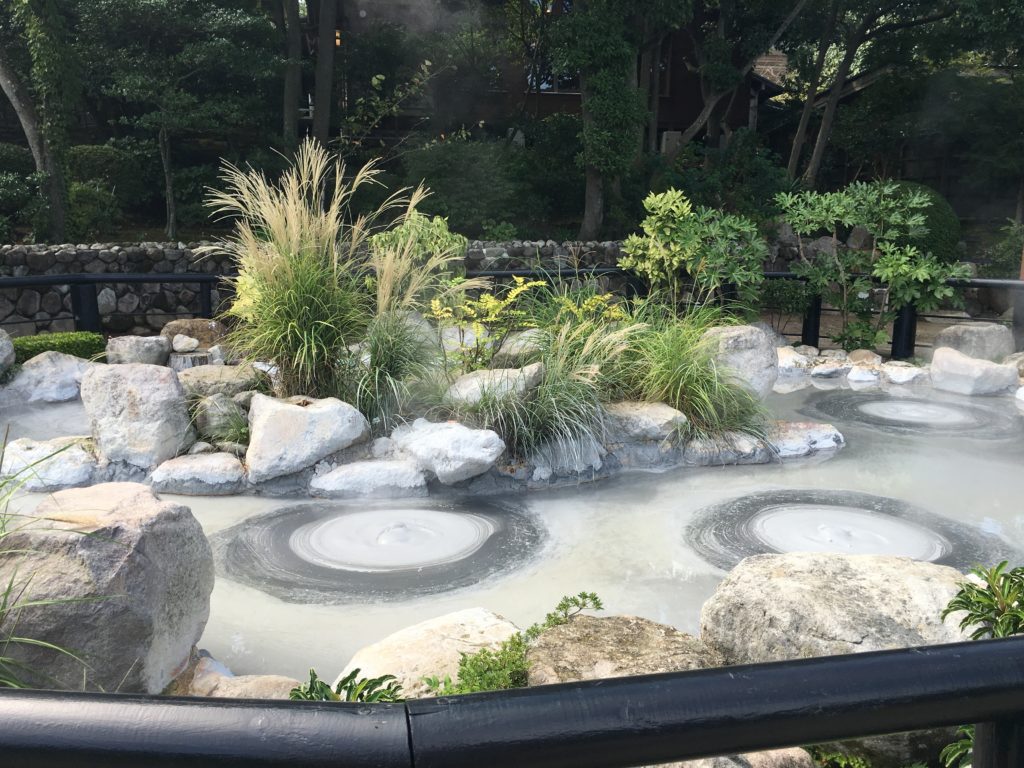 It is actually worth seeing this one-of-a-kind "shaven heads of monks" Jigoku.
Not sure why they name this as "shaven head of monks", but this hell has silky-looking clay circles with hot water bubbling out from it.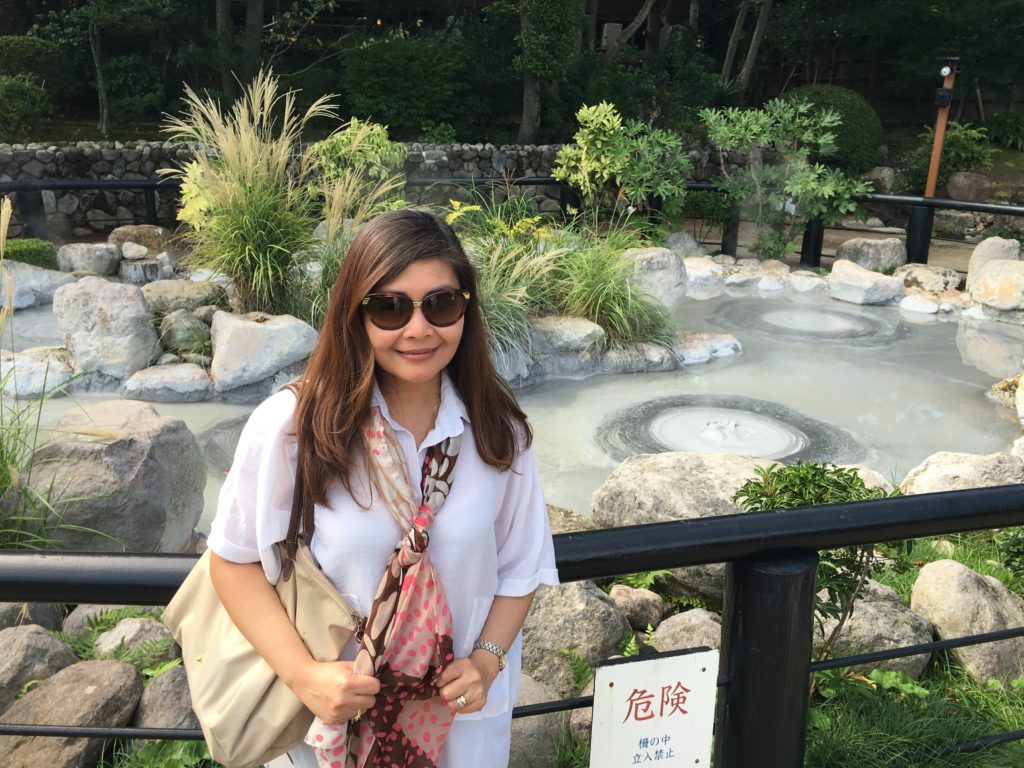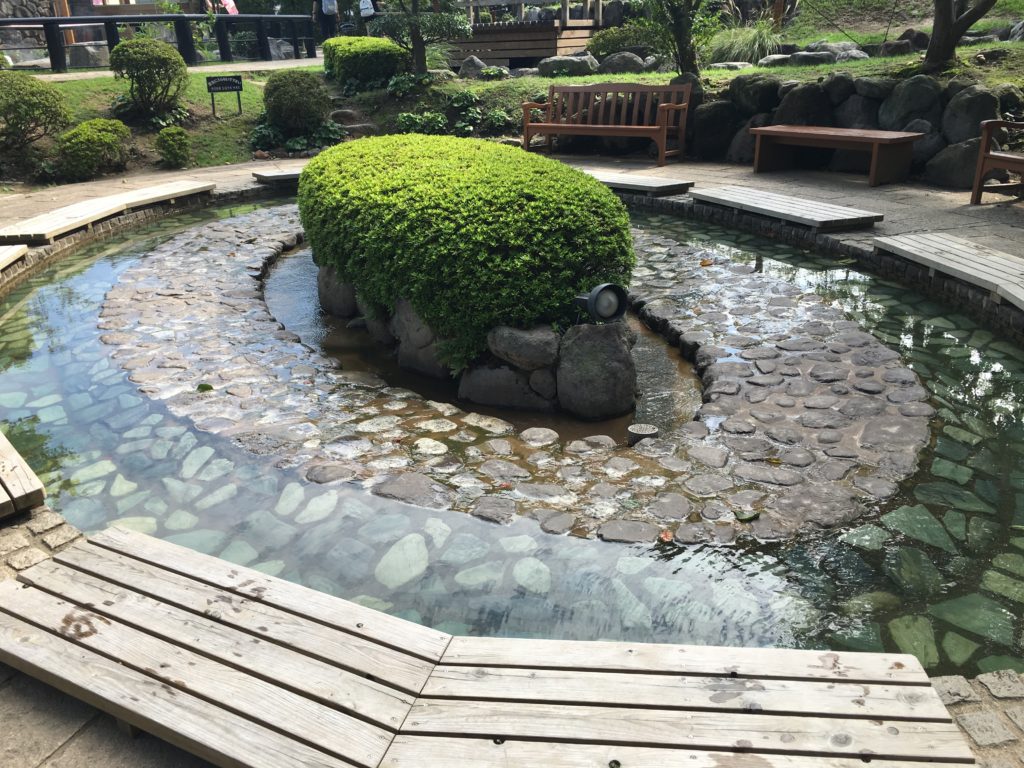 This is the footbath inside the Oniishibozu Jigoku.  You can just relax and soak your feet here.
At Oniishibozu-Jigoku, you can take a quick footbath or enjoy an outdoor hot bath for a breath of fresh air. 
Don't forget to bring your own towel to this Onsen.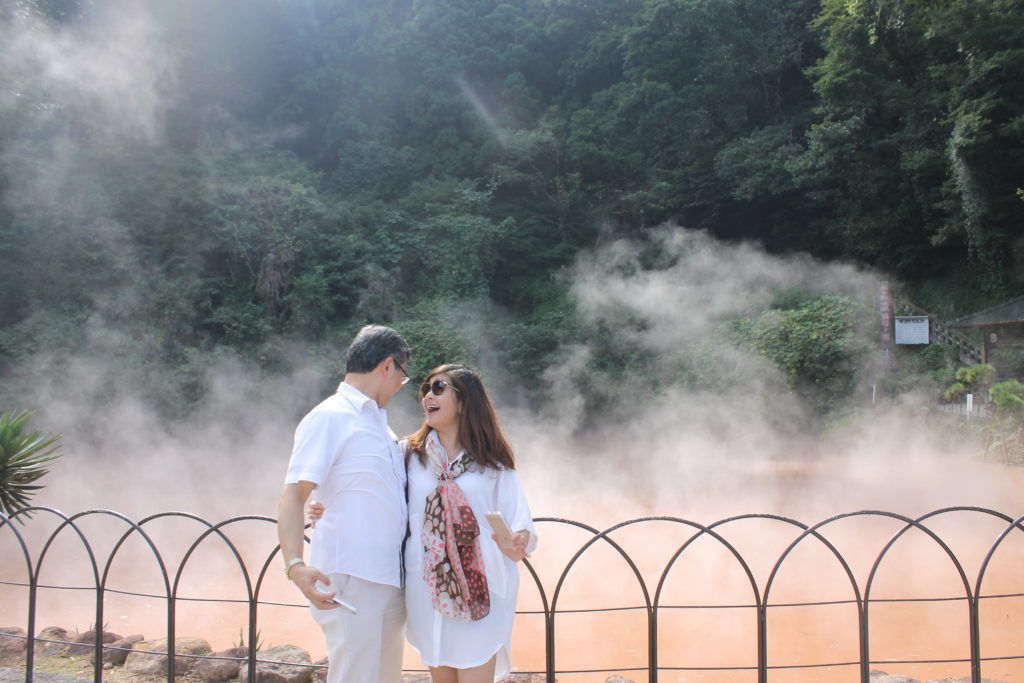 The "blood pond hell" features a pond of hot, orange-red water. It is one of the most photogenic of the eight hells. 
People in Japan's past named the Onsen Chinoike-Jigoku based on an image of hell found in Buddhism. 
Chinoike Jigoku is also rich in iron oxide at the base of the pond, which gives the pool a deep reddish color.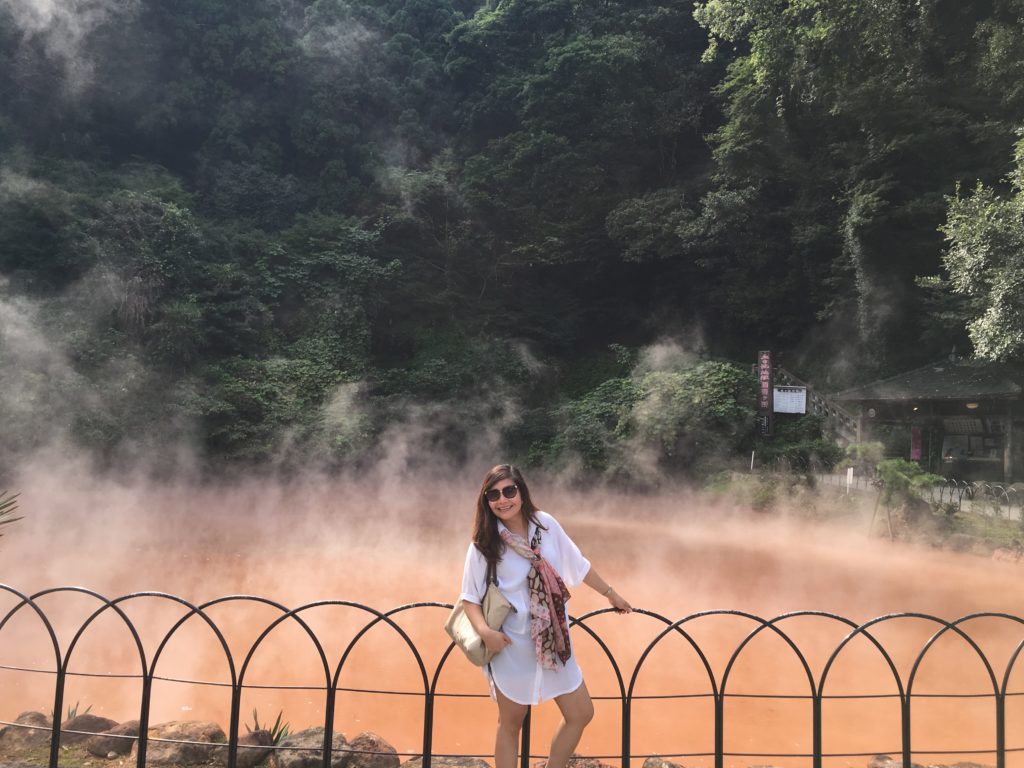 At 78 degrees Celsius, this bloody hell pond is not ideal for spa relaxation. 
Chinoike Jigoku is one of the oldest natural hot springs in Japan. You can also experience a foot bath inside the Chinoike Jigoku but during our visit, the water looks muddy.
How to Get to the Hells of Beppu
The six hells are located in the Kannawa district.  Kannawa district can be easily accessed by frequently departing buses from JR Beppu Station.  Bus numbers 5, 7, and 9 are the fastest. 
Get off at the Kannawa bus terminal.
Bus number 16/16A runs twice per hour from Kannawa to Shibaseki where the remaining two hells are located.
HELLS OPENING HOURS:
From 8:00 am to 17:00 pm
Mondays to Sundays
At JR Train Station go to the tourist information center and ask for Beppu City Map and Bus Schedule (there might be some changes due to Covid-19 safety protocols).
They are so friendly and will show you everything on how to easily get there.
Things To Do In Beppu:
Experience the Mud Bath
BEPPU ONSEN HOYO LAND MUD BATH
If you want to experience a real Beppu Onsen (hot spring) mud bath, then the Onsen Hoyo Land is the place to experience a mud bath. 
They have a large lobby area and instruct you first to put your valuables in the lockers.
You will only be allowed to carry one small towel, which you can purchase right there.  Genders are separated so my daughter and I took the lady's path while my husband took the other path.
The first destination was the shower area, indoor mud bath, and the final one was the outdoor one.
The Onsen Hoyo Land is a natural volcanic mud bath with an old concept setup that makes your experience unique.
CAUTION: When you go out to the outdoor area the men and women are sort of mixed the only separation was just a simple wooden fence. I was surprised to see my husband on the same pond. Make sure not to stand up.
Do not walk over the bridge outside as you will be visible to the men!
So if you are not sensitive to an open mud bath setup, then this is a unique volcanic mud bath experience in Beppu.
If you are sensitive, you may feel that this area is somewhat filthy, but still, an interesting experience, especially if you like mud and sulfur.
The baths are arranged in a labyrinth way, which is fun to explore. But move slowly because the floor is very slippery.
Be sure to drink plenty of water afterward. Most Japanese people finish the Onsen experience with green tea (either hot or cold, it's up to you).
How to Get to Beppu Onsen Hoyo Land
You can take a bus from JR Beppu Train Station. There are several buses that depart from this area.

Entrance Fee:  1,050 Japanese Yen (maybe this fee might change)
Bathing time from 09:00 to 22:00 (until 20:00 on Monday).
Things To Do In Beppu:
Eat Sushi at Kamesho Kurukuru Sushi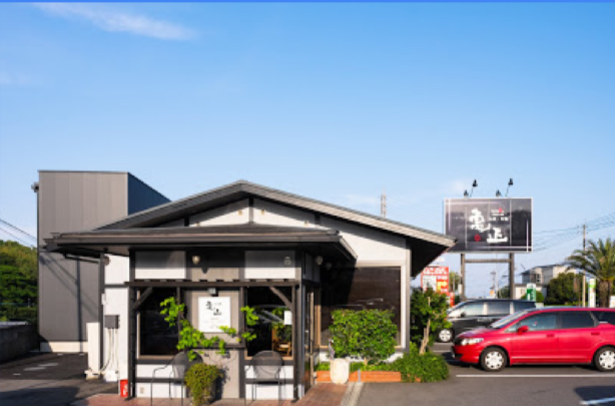 If you want to taste the best sushi in town, go to this place called Kamesho Kurukuru sushi.
This is where I tasted the best mackerel and Toro sashimi at a very reasonable price.
Located at 〒874-0835 Oita Prefecture, Beppu, Kitaju, 7組 (you can just take a taxi to go here).
This place is always full so make sure to make a reservation first.  Tel. no. +81 977-66-5225
With all the sushi we had, we paid around 9,500 Japanese Yen (this is about P4,750 Philippines Peso or about US$98).  Frankly, we ordered too much and we cannot even finish it.
Just order what you can finish. This is a must try sushi in Beppu!
Enjoy this article? Pin It!