We decided to fly to Italy earlier before we embark on the ship of the Royal Carribean 8-day Adriatic Cruising for us to explore the charming and romantic city of Venice, the colorful villages of Cinque Terre, the Leaning Tower of Pisa and the enchanting beauty of Florence.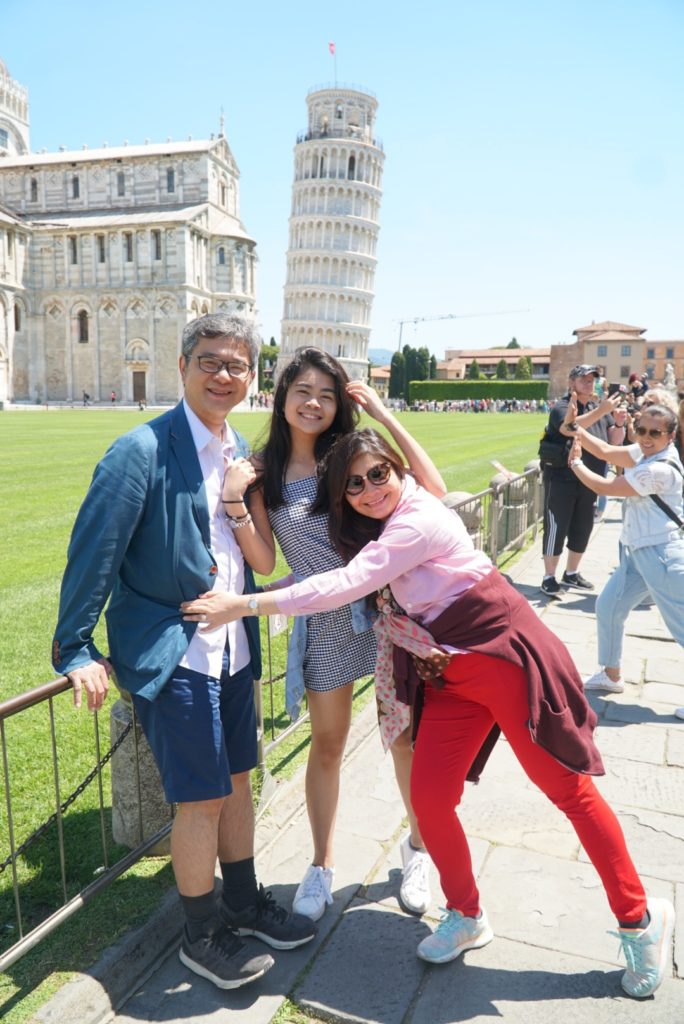 If you want to explore Tuscany, one of the most obvious reason is to see the leaning tower of Pisa.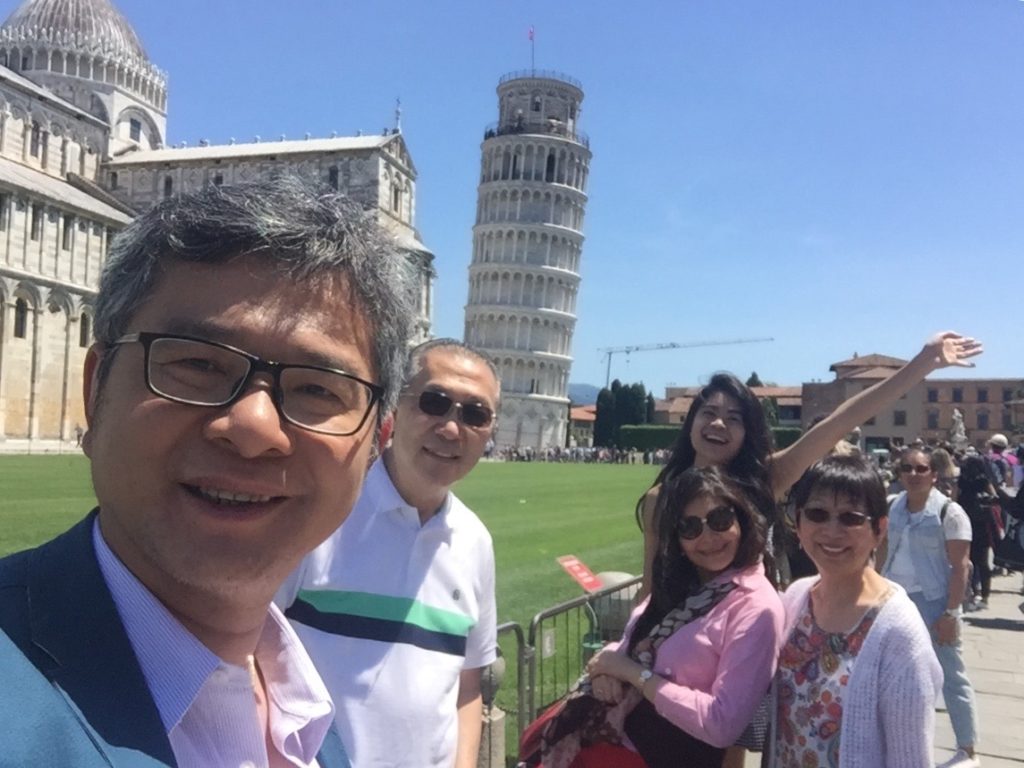 This is actually our 2nd time to be here. Pisa can be visited as a stopover between Cinque Terre and Florence.
You can easily explore Pisa over the course of a few hours. We had decided to pop into Pisa for just a couple of hours for pictures of the tower.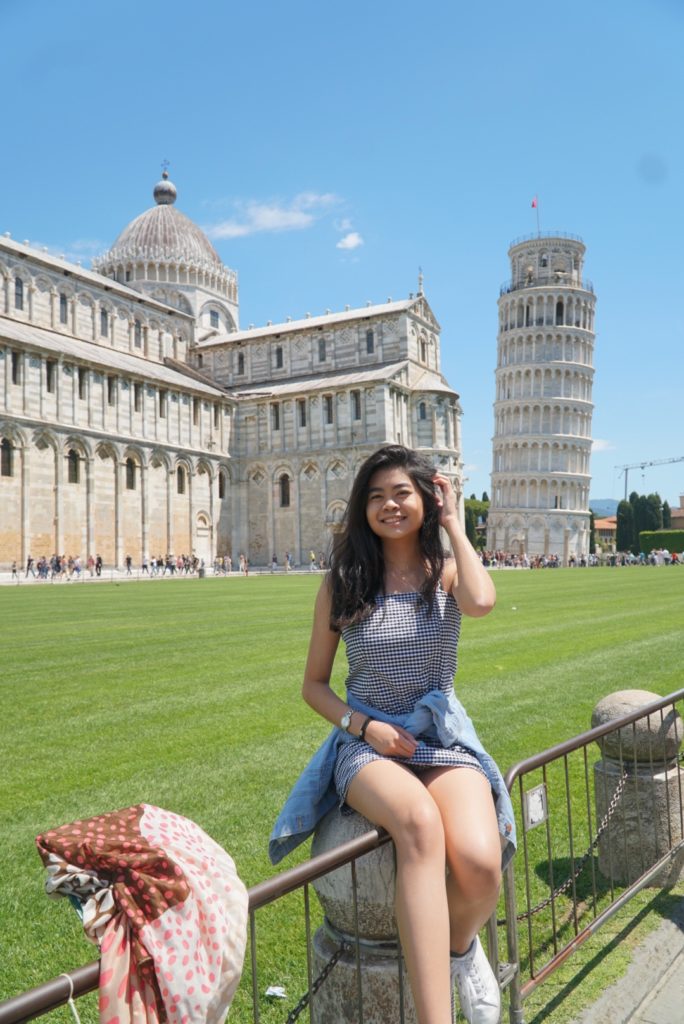 The tower of Pisa began to lean during the construction due to an unstable foundation. The Pisa tower is one of the four buildings seated at the Piazza dei Miracoli, which means Square of Miracles.
You may also want to check the other places we visited in Italy:
Things to do in Venice Italy in one day
What to see in Cinque Terre Italy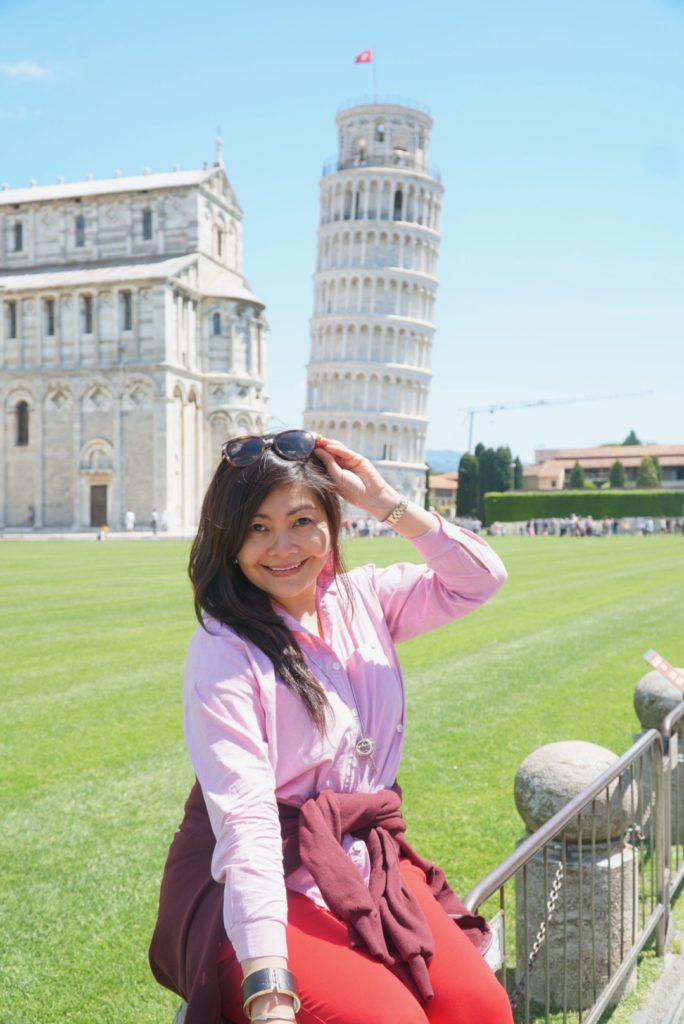 The Piazza Dei Miracoli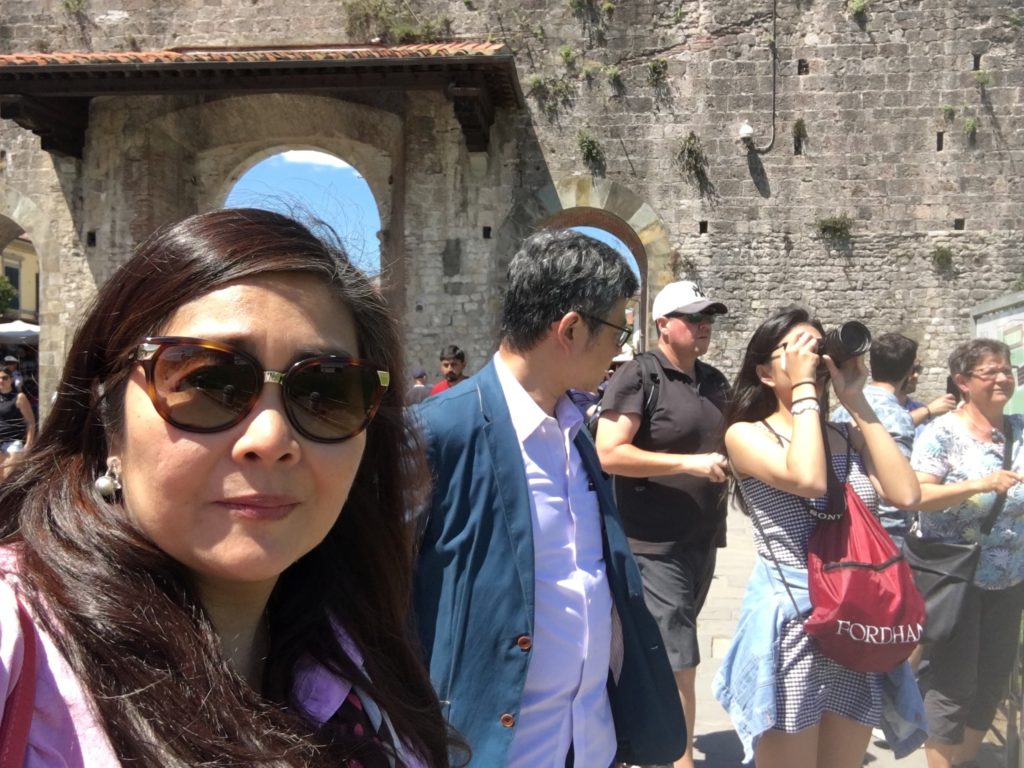 The Piazza dei Miracoli is a walled 8.87-hectare square located in Pisa. This area is one of the finest & significant architectural squares in the world.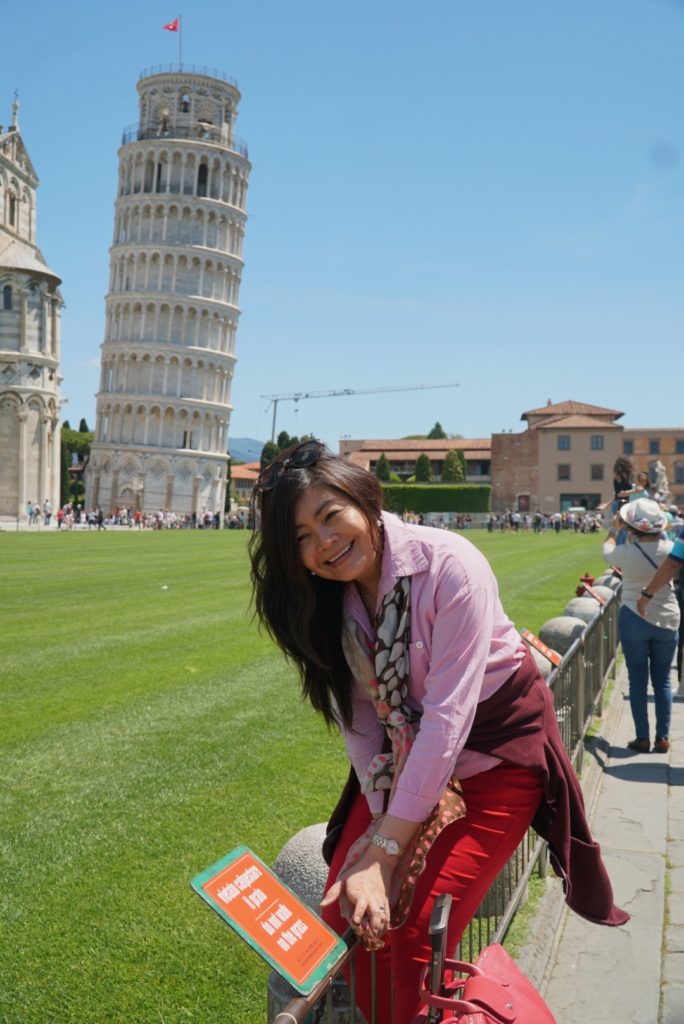 The square is surrounded by a beautiful green lawn and the Piazza dei Miracoli (Square of Miracles in English), was proclaimed a World Heritage Site by UNESCO in 1987.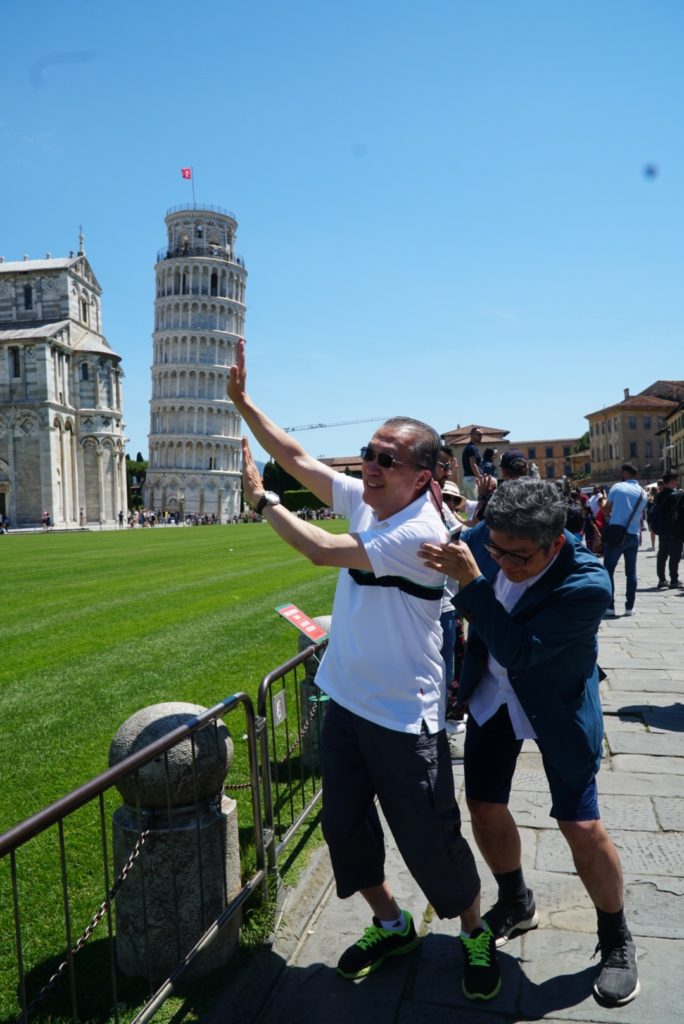 Duomo Di Pisa
The first building constructed at the square of miracles was the cathedral or Duomo di Pisa. Duomo Di Pisa is a medieval Roman Catholic cathedral that was dedicated to the Assumption of the Virgin Mary.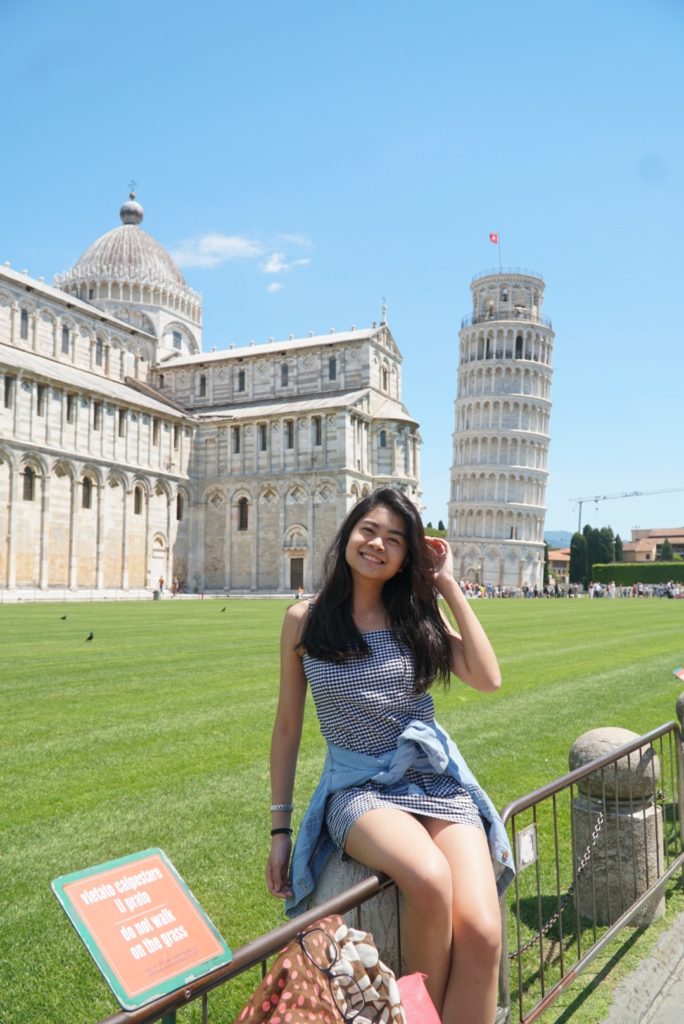 The Cathedral is one of the most impressive churches in Tuscany, Italy. The Leaning Tower of Pisa is actually considered a part of the cathedral since it is really its bell tower.
The Pisa Baptistery
The next building added was the baptistery. The round-shaped Baptistery of Pisa welcomes visitors who enter the square of miracles.
The Pisa Baptistery is the largest baptistery in Italy about 55 meters high and with a circumference of more than 100 meters.
The Baptistery is constructed of marble which is common in Italian architecture.
The Camposanto Monumentale De Pisa
The Camposanto or the old Cemetery is seated at the northern edge of the Piazza Dei Miracoli.
The building was the last one to be constructed in Piazza Dei Miracoli Square and was erected over the earlier burial ground.
Overall a nice experience. It was worth the trip to visit Pisa.
Have Fun in Pisa, Italy!
Jeng Cua
Pisa, Italy Trip: May 31, 2019