What To Do In Shanghai For 3 Days
What to do in Shanghai for a short visit?
We stayed in Shanghai to spend our Christmas'17. It was a good timing also that my daughter's friend Annie and her family are stopping over Shanghai from Thailand, so we just decided to meet up in Shanghai before they head back to Dalian, China.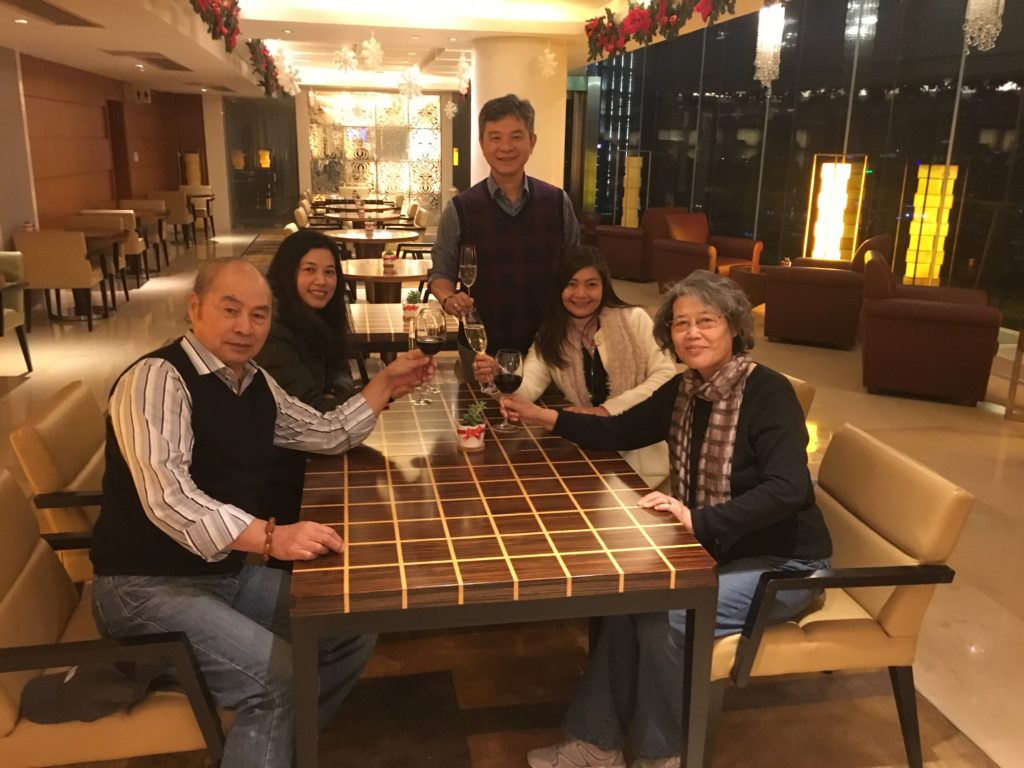 This photo was taken at Eton Shanghai Hotel executive lounge with Grace Ren & Family
Eton hotel is located in central Shanghai that offers luxurious accommodations with 460 guest rooms and suites.  The hotel is just few steps away from Pudong Avenue subway station.
Eton hotel is a 10-minute drive from The Bund and Shanghai Disneyland is a 36-minute drive away.
Click here to see my personal review for Eton Hotel Shanghai.
Day1 in Shanghai
Visiting The Bund or Wai Tan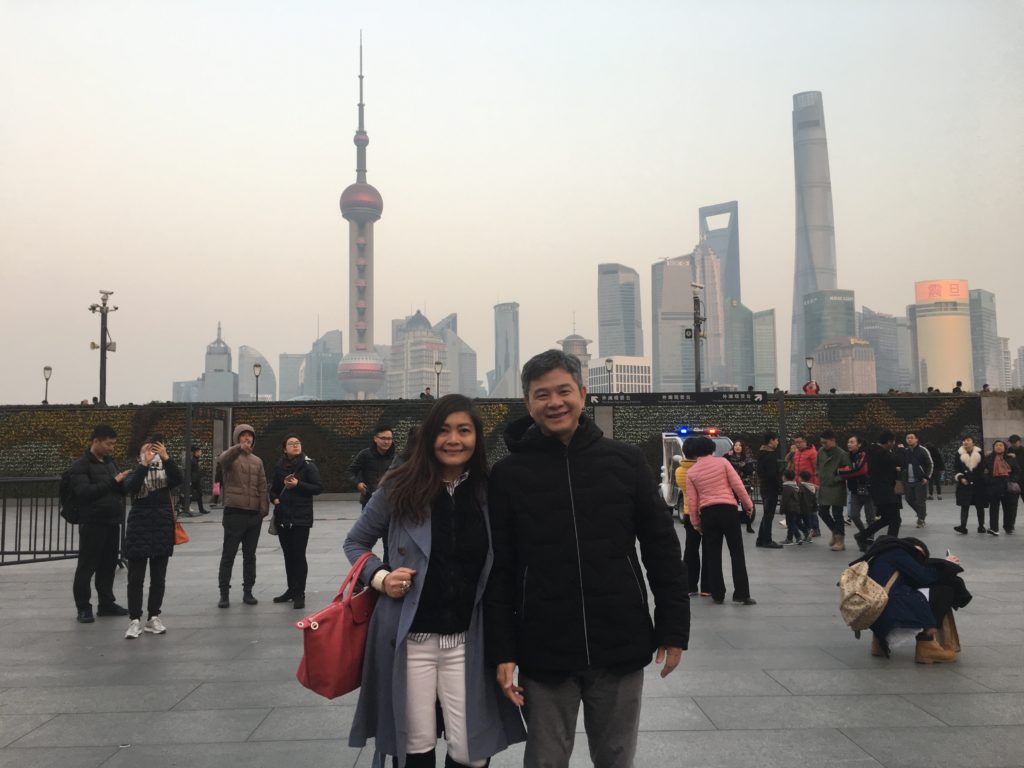 During our first day, we decided to have a separate itineraries with the kids. My daughter and her friends decided to go to Disneyland while us (the adults) decided to go to Wai Tan or The Bund. The Bund is a famous waterfront in Shanghai that you must see.
My husband and I used to live in Shanghai in 1996 and I was amazed of its huge & fast development when it comes to infrastructure and attracting foreign investment.
The scenery of Wai Tan, Pudong Area and Huangpu River are phenomenal. The most famous and attractive sight which is at the west side of the Bund are those beautiful futuristic buildings with different styles.
It's so nice to be back again in Shanghai after 21 years….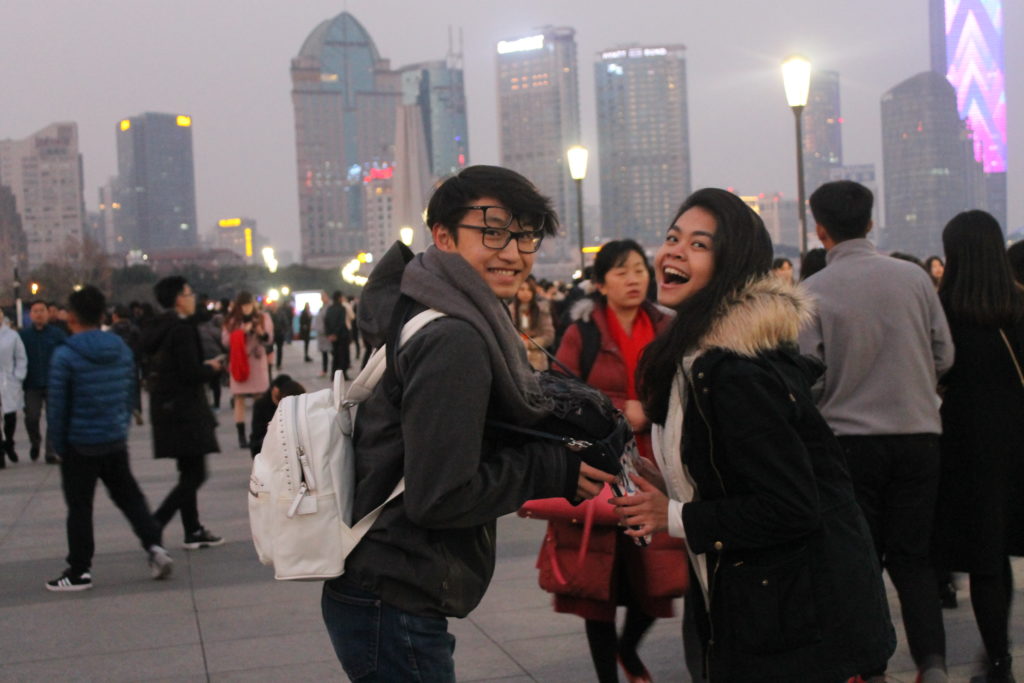 My daughter and her friend Steven exploring the Bund on their own
The Bund becoming the major financial district in Asia. This is where the banks are located, five star hotels, brand boutiques, exclusive clubs and restaurants.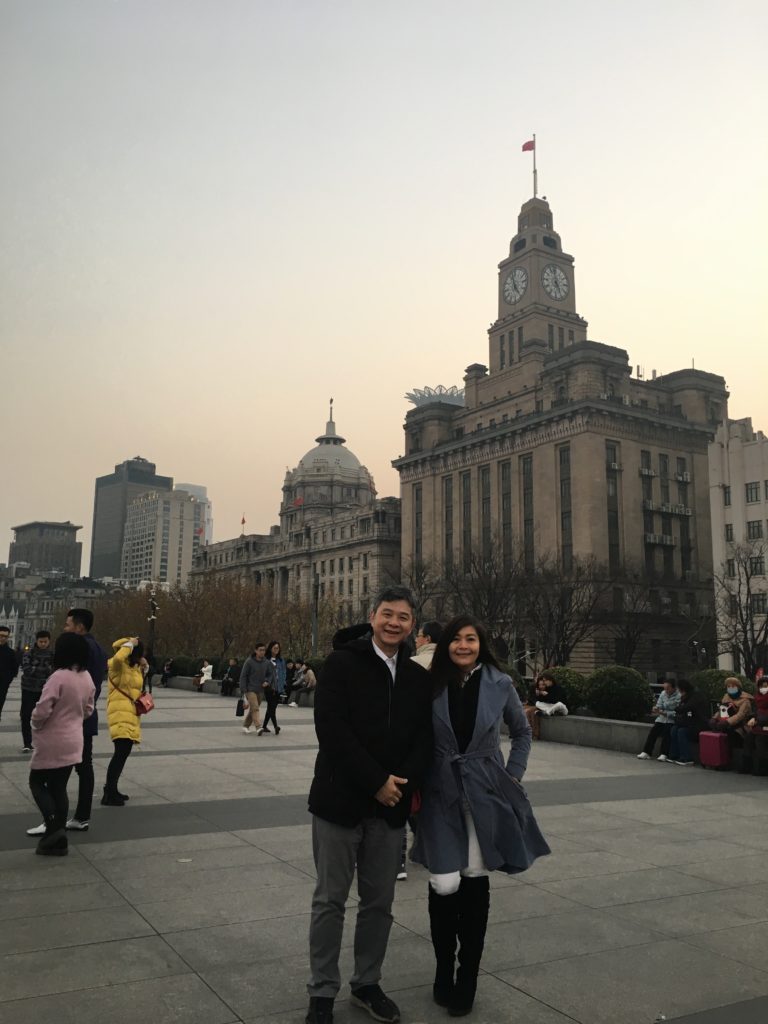 The Bund is a wonderful area to stroll around and the perfect spot to take photos especially on a beautiful sunny day. When you visit Shanghai, it's really worth to pay a visit to the Bund. Whether by day when you can see those magnificent buildings across the river or by night when you can enjoy the beautiful lit skyline.
How To Get To Wai Tan or The Bund
We visited the Bund or Wai Tan on our own. We just took the subway from Eton Hotel. Wai Tan or the Bund is just few minutes walk from the subway station.
From Eton Hotel Shanghai, you need to walk about 3-5 minutes to Pudong Avenue Subway Station. It will take you about 21 minutes includes 1 minute transfer.
Take Line 4 from Pudong Avenue Station to Hailun Road Station Transfer to Line 10 Tiantong Road Station, then you can walk about 3 minutes to go to the Bund or Wai Tan.
Day2 in Shanghai
Visiting The Yu Garden
Yu or Yuyuan Garden is a famous classical Chinese garden that you must visit while in Shanghai. You will see the magnificent Chinese gardening architecture and wood carvings under local state preservation.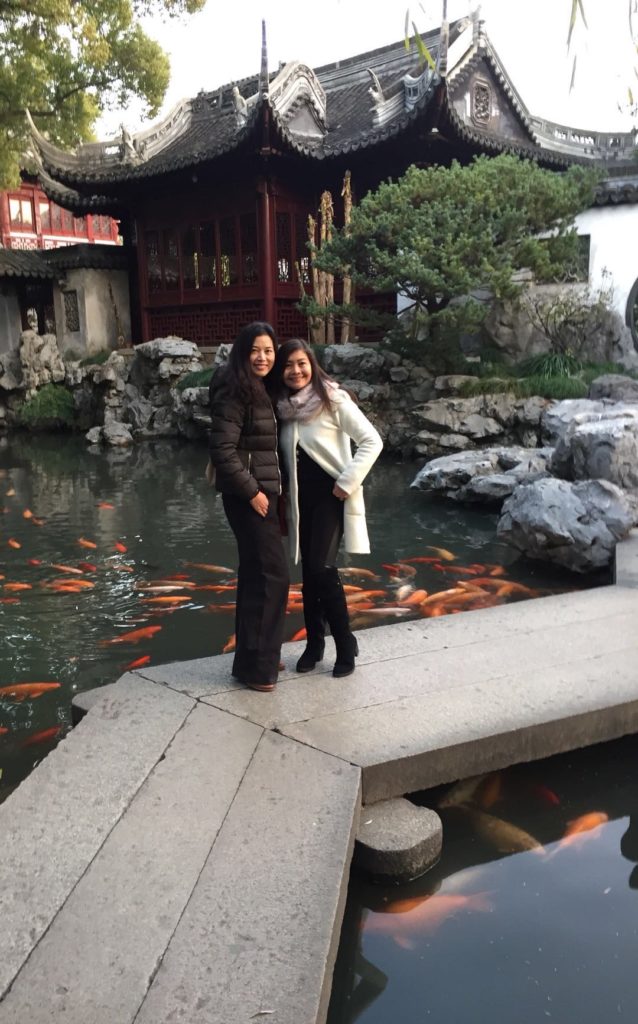 Yu Garden was built during the Min Emperor Jiajing in 1559 as a private garden of Pan YunYuan. This garden was created for his parents to enjoy their old age of tranquility and happiness.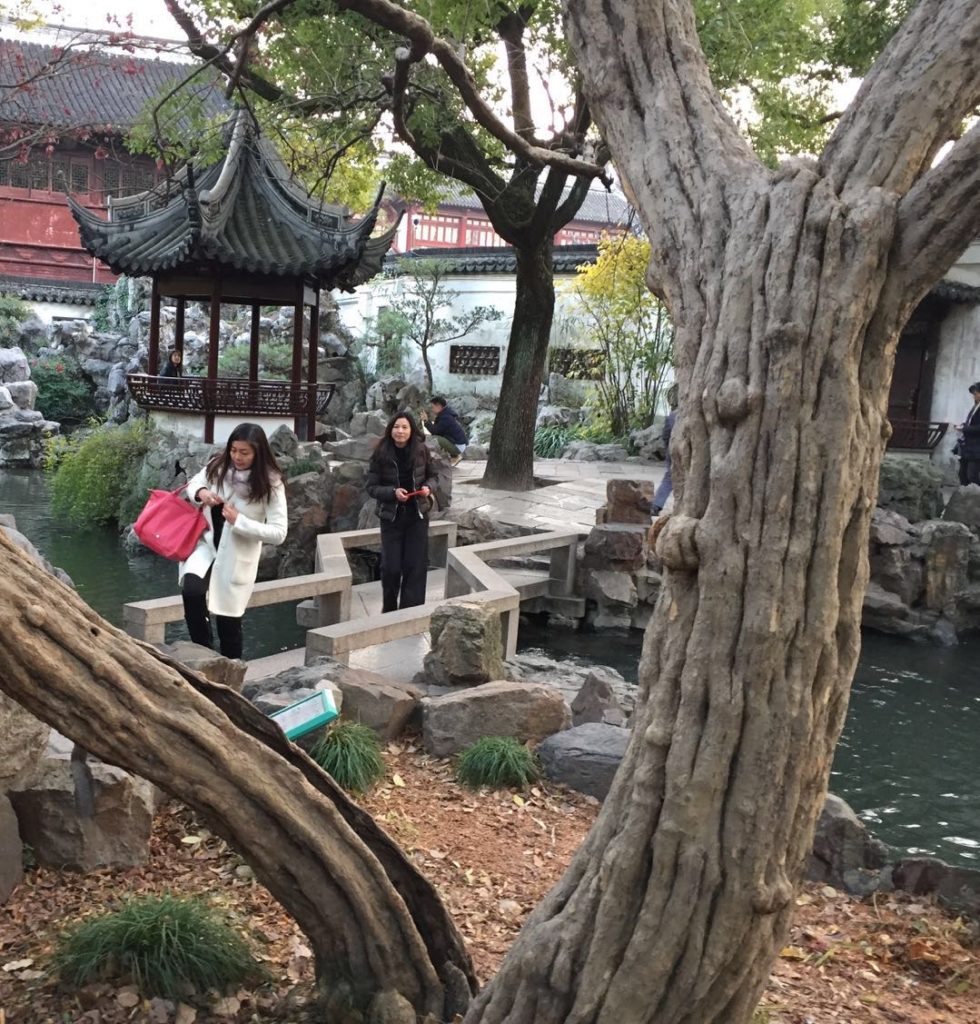 "In the 400 years of existence, Yuyuan Garden had undergone many changes. During the late Ming Dynasty, it became very dilapidated with the decline of Pan's family. In 1760, some rich merchants bought it and spent more than 20 years reconstructing the buildings. During the Opium War of the 19th century, it was severely damaged – Source TravelChinaGuide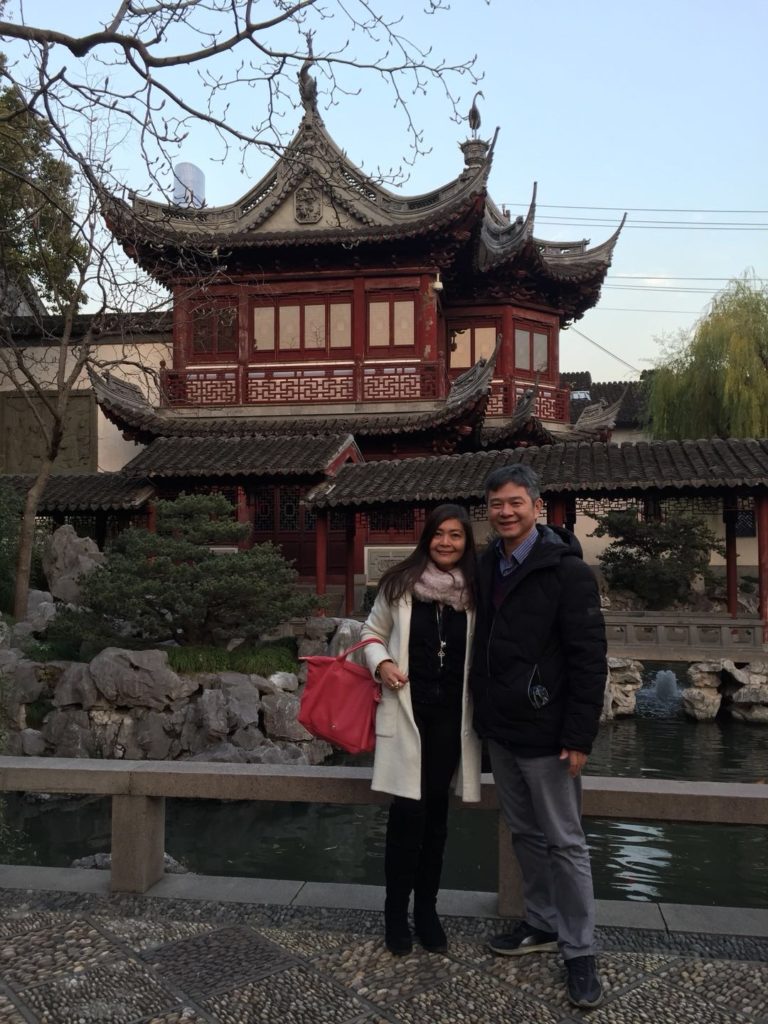 The garden was open to the public in September, 1961. Yu Garden is gorgeous and a great photo spots opportunities. A great landmarks in Shanghai that you must also pay a visit.
While walking inside the garden you will be amazed of the wood carvings and sculptures. So make sure to pay closer attention to these tiny details that you will find on wooden doors and panels.
How To Get To Yu Garden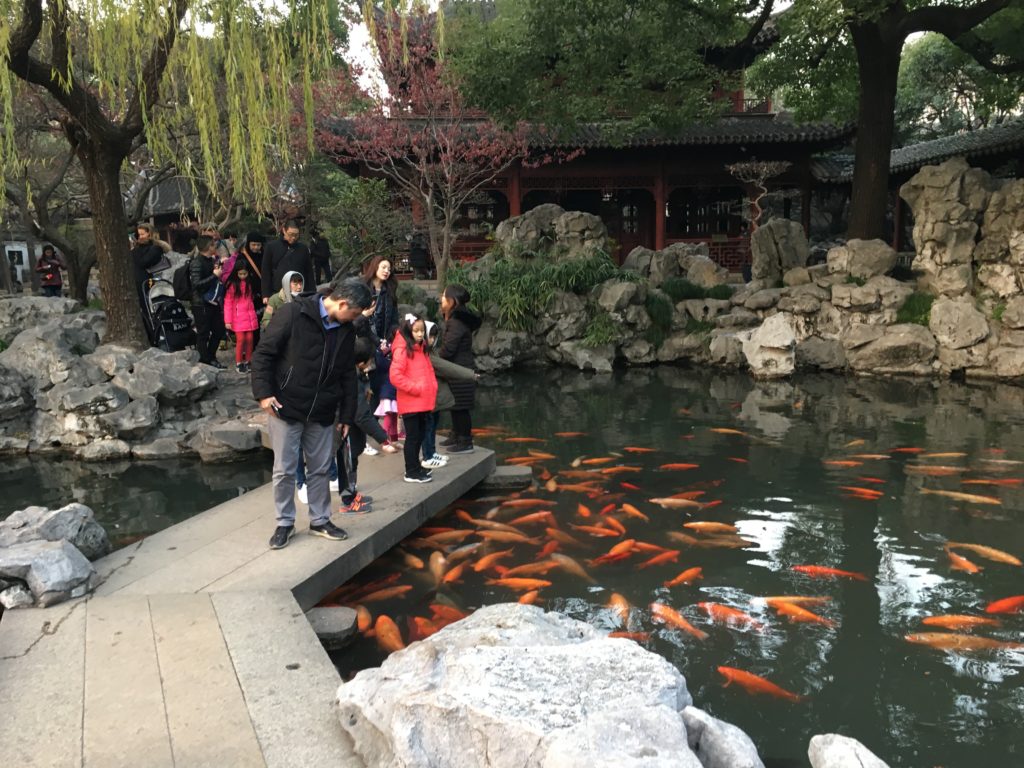 By Bus:
You can take bus 11, 26, 64, 304, 736, 805, 920, 926, 930 and get off at Xinbeimen (Renmin Road Lishui Road) Station. Then walk along Anren Street to reach the garden.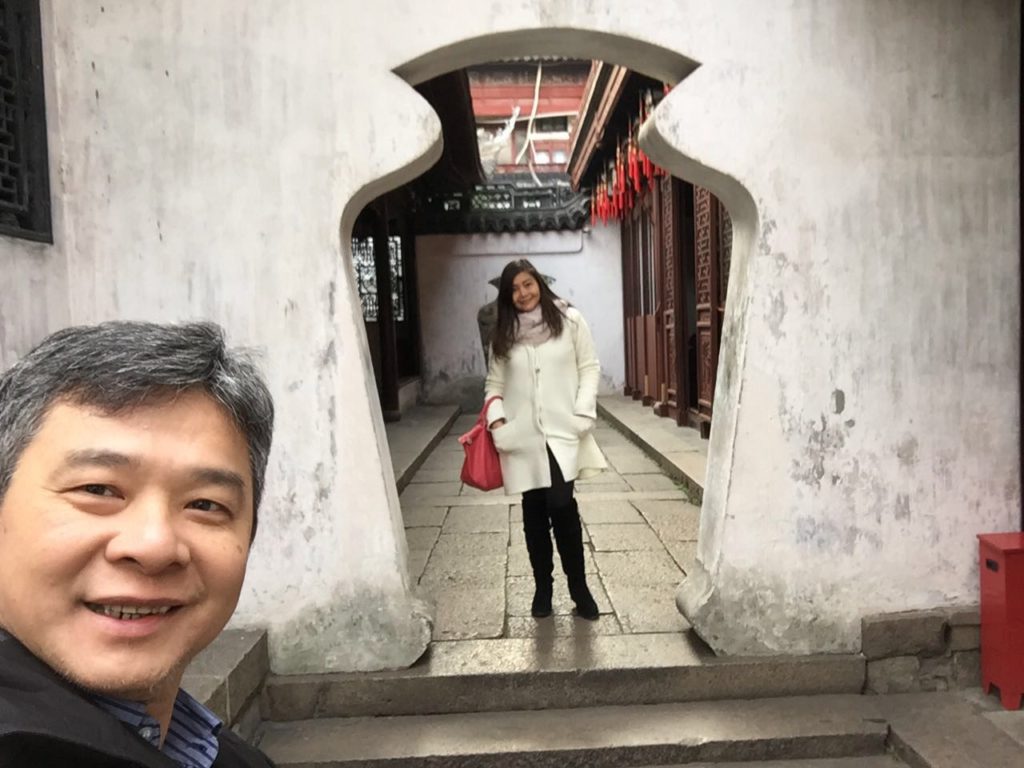 By Subway:  From Eton Hotel Shanghai (hotel where we stayed) To Yu Garden
From Eton Hotel, walk about 3-5 minutes to Pudong Avenue Station.
Take Line 4 from Pudong Avenue Station to Hailun Road Station Transfer to Line 10 to HangZhong Road, then get off to YuYuan Garden, take exit 1 and walk about 9 minutes to reach the YuYuan Garden.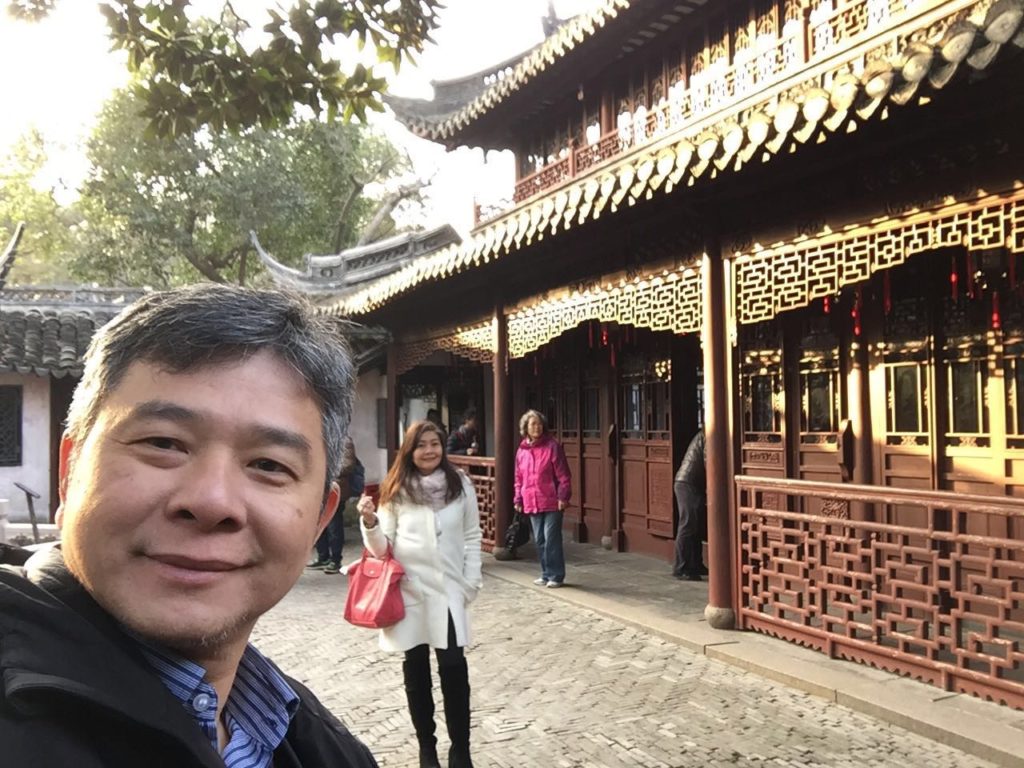 Day3 in Shanghai
Visiting The Tian Zi Fang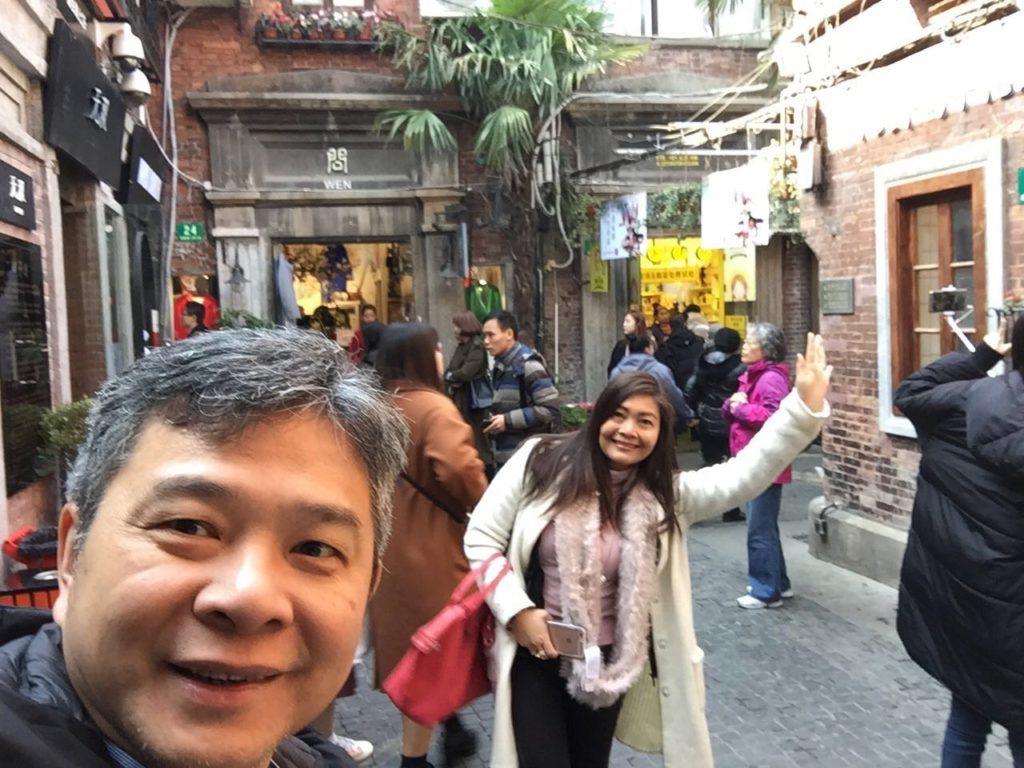 Tian Zi Fang is an interesting place to see for different creativity, uniqueness and arts that are housed in an old design charming buildings.
You will enjoy the different colors and designs of different stuffs as you walk through the small alley of Tian Zi Fang. You will see houses with stone door engraved frames and solid wooden doors that is really amazing that are still existing nowadays.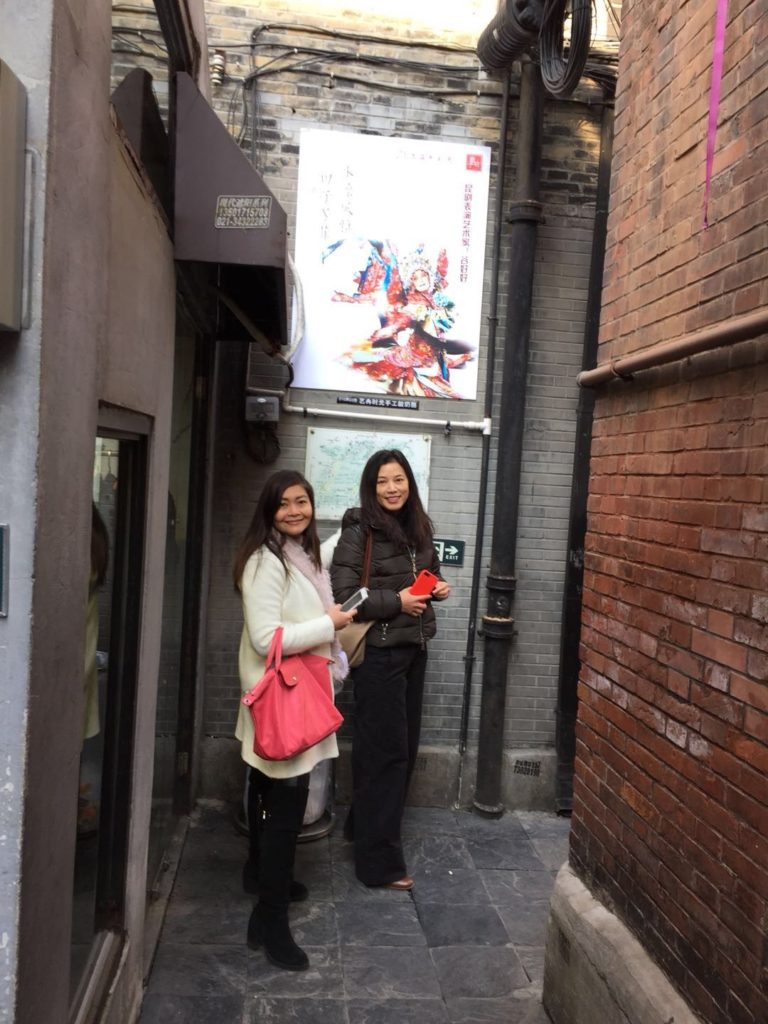 In the 1930s, this is the high end area where most doctors, top bank executives, artists preferred to stay.
There are several photo studios, painting shops, sculptures, restaurants, coffee shops, bars, fashion boutiques that are operated by expats and local owners.
Tian Zi Fang is famous for it's well-preserved shikumen (stone-framed-door houses).
Many original residents still live in this area and it's very nice that they welcome visitors.
Disneyland in Shanghai
If you are planning to visit Shanghai Disneyland better to consider buying Fast Pass. There are several great attractions and rides, but according to my daughter it is not fun to wait for 1 -1/2 hours in the line.
At least they've completed their 2 rides!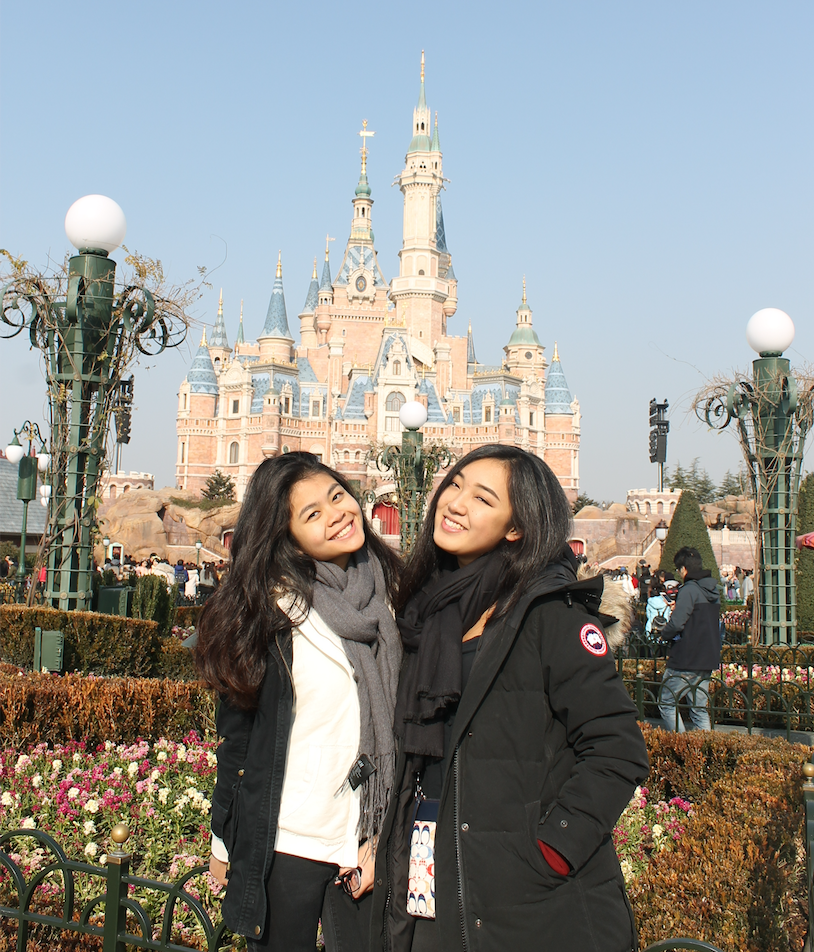 Daughter and her friend Annie at Shanghai Disneyland
TRAVEL WITH JENG encourages YOU to explore the world with EASE to live life to the fullest! – The True Time Freedom That I've been Looking For…
I hope this post helps you to make your visit to Shanghai a memorable and enjoyable one.
Have Fun!
JENG CUA
Shop For Best Travel Products:
Scratch off Map of the World                                         Portable Travel Makeup Bag
with US States and Country Flags,                                 Waterproof makeup train case cosmetics
World Map including Flags/ Map                                    organizer kit artists storage for cosmetics,
Push Pins/ Scratcher / Memory                                      makeup brush set, toiletry and travel
Stickers, Deluxe Travel Map                                              accessories by ESTINK
by COSBITY
OEE 7 pcs Packing Organizers                                              Business Laptop Backpack
Packing cubes set for travel                                                   Anti Theft waterproof travel backpack
( 3 different size clothes storage bags,                               with USB charging port & headphone
1 bra underwear bag , 1 shoes bag,                                      interface for college student, fits under
1 toiletry bag , 1 OEE laundry bag )                                      15.6 inch laptop notebook
by OEE                                                                                          by AMBOR