It's really extremely exciting to stroll around the charming & romantic city of Venice. Venice is located in the Northeastern part of Italy. Venice is also recognized as the "Romance Capital of the World".
After one year of being an empty nester – dropping off our daughter to college last August'18, this day is our most awaited & exciting moment to see her again.
This year we decided to spend our summer holiday in Southern Europe and decided to just meet up halfway in Venice, Italy.
We arrived in Venice via Paris at around 09:05 am from Beijing while my daughter together with our Uncle & Auntie's arrival from New York is 2 hours later from our arrival time.
What To See In Venice, Italy
Venice is a chock-full of magnificent historical architecture, charm bridges grand palaces and great food to eat. Venice is the city of canals. It has no roads accessible by car – the only way to go around Venice is to take a ferry or the gondola (the traditional Venetian boat).
The major waterway of Venice is the Grand Canal. It is about 3.8 kilometers long.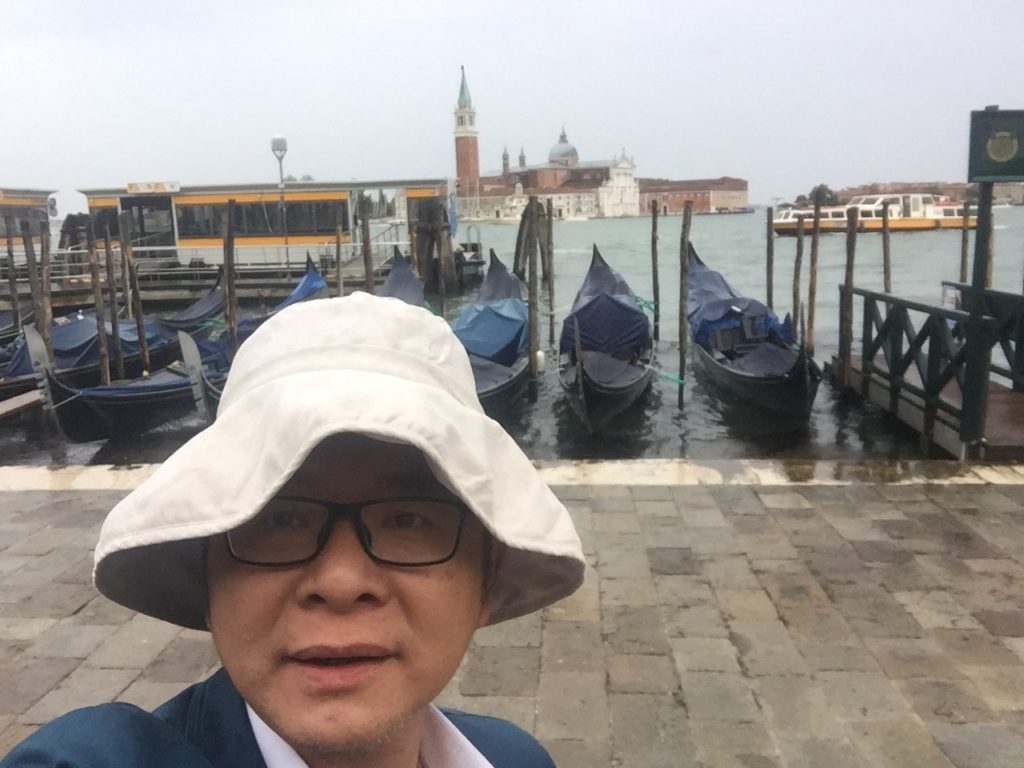 From many generations, the father passed down to their son their craft and career as the Gondoliers. The Gondoliers normally own and maintain their own boats.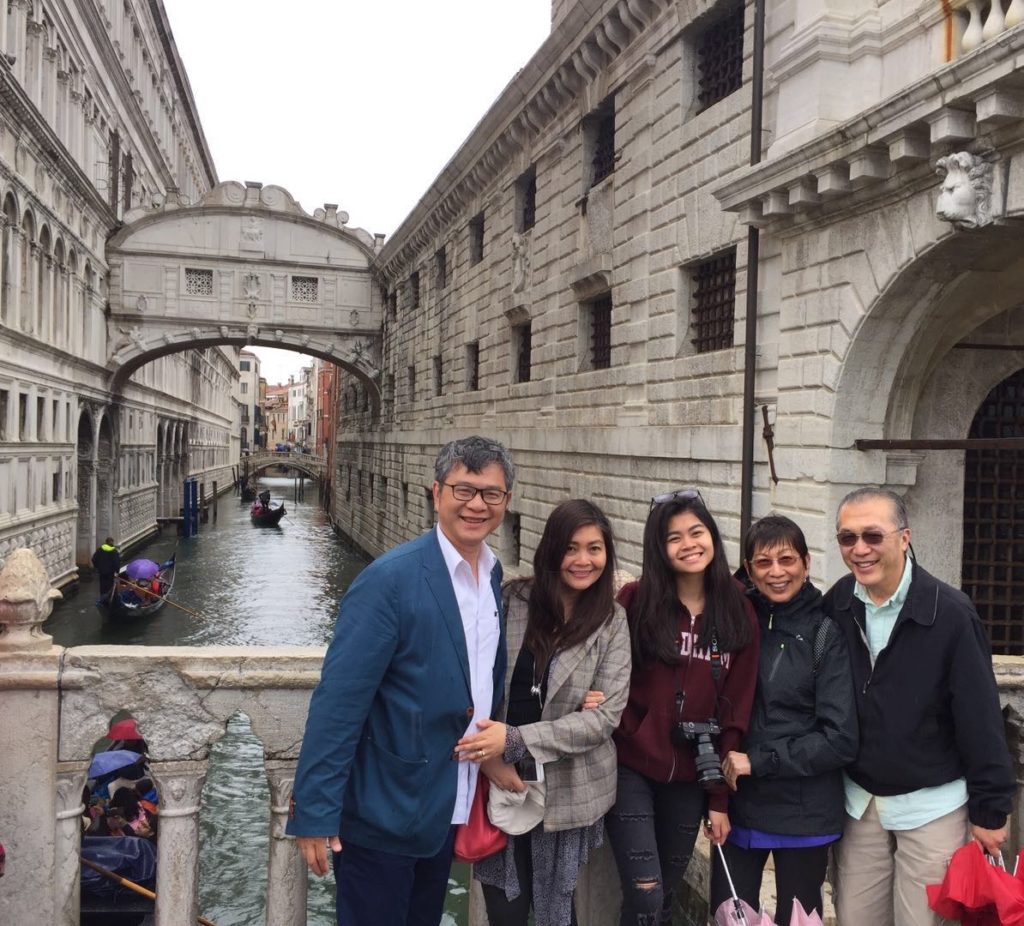 Visiting Venice is a one-of-a-kind experience because it's entirely built on water.
The Mythic Cobbled Old City Of Venice
St. Mark Basilica is one of the most stunningly and intricately beautiful designed cathedrals in the world.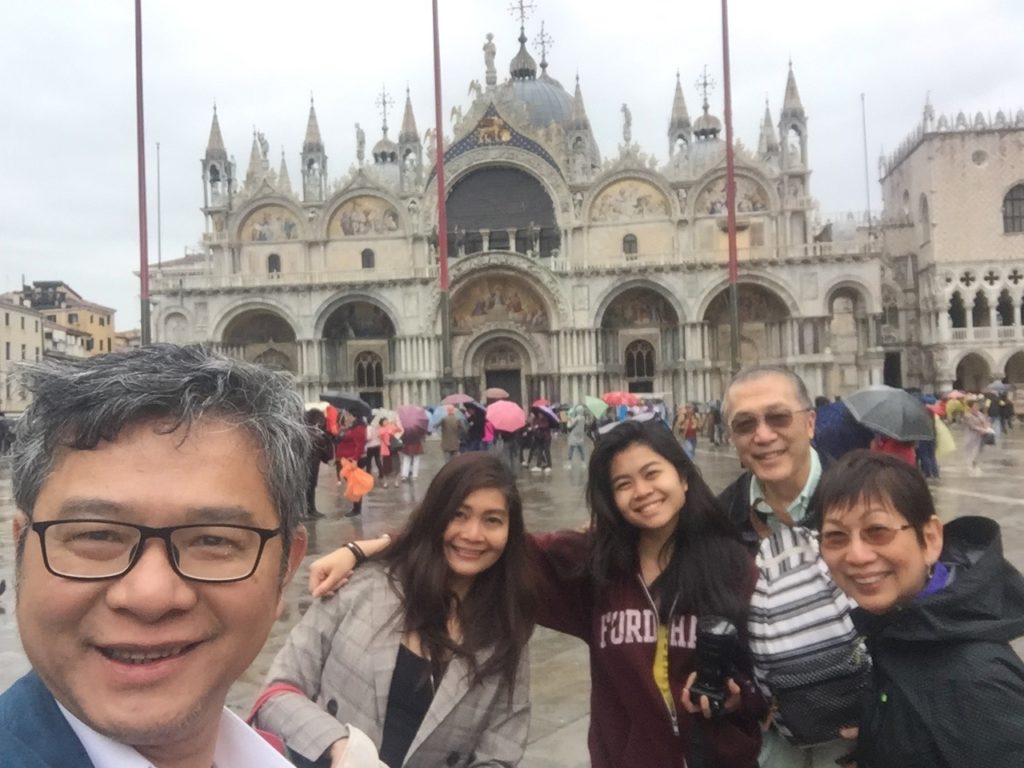 St. Mark's Square, Venice Italy
St. Mark's Square is one of the prime attractions in Venice. St. Mark's Square is located at the mouth of the Grand Canal. It is also known as the "La Piazza" where everyone comes to visit.
Venice's two most iconic buildings the St. Mark's Basilica and the Doge's palace that stand side by side.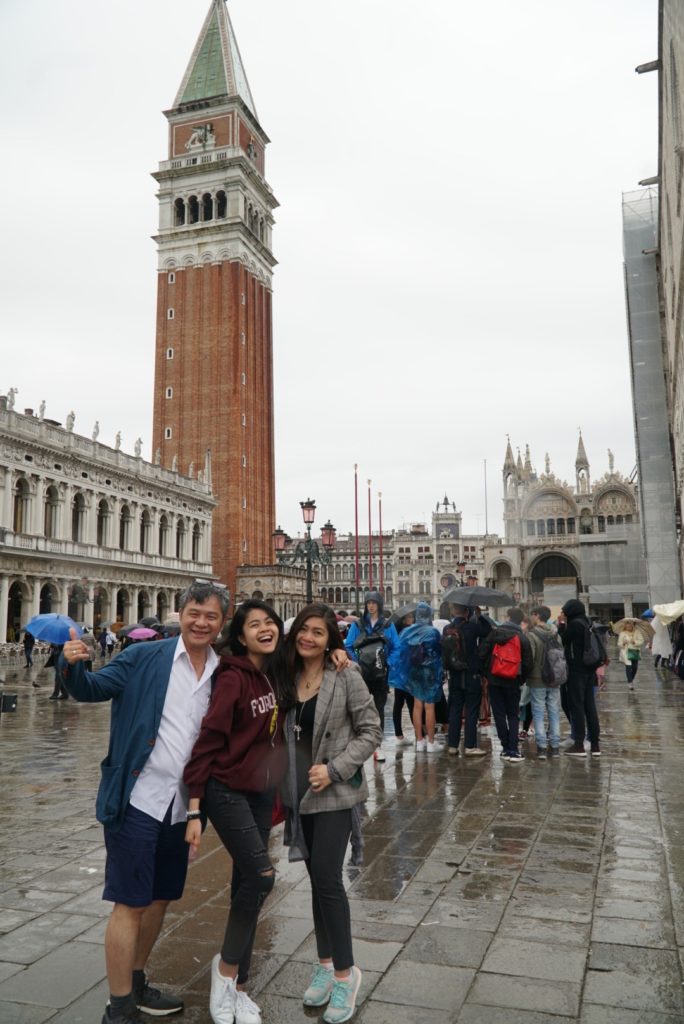 The Campanile De San Marco
You will see the campanile just in front of St. Mark Basilica. It is 98.6 meters tall. The campanile was once a lighthouse for shipping.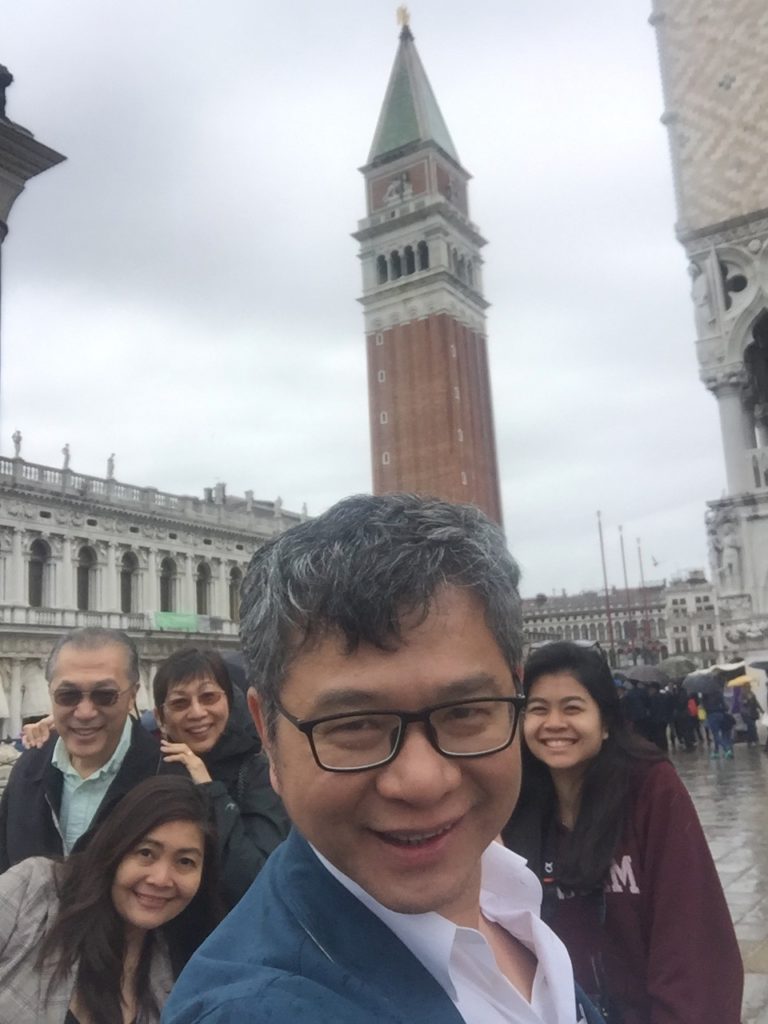 The charm of Piazza San Marco is due to the symmetry & harmony of the alluring architectural stunning corners. This is where the Doges Palace (residence of its leader, "Duke" of Venice), the Campanile and the St Mark's Basilica are seated all together.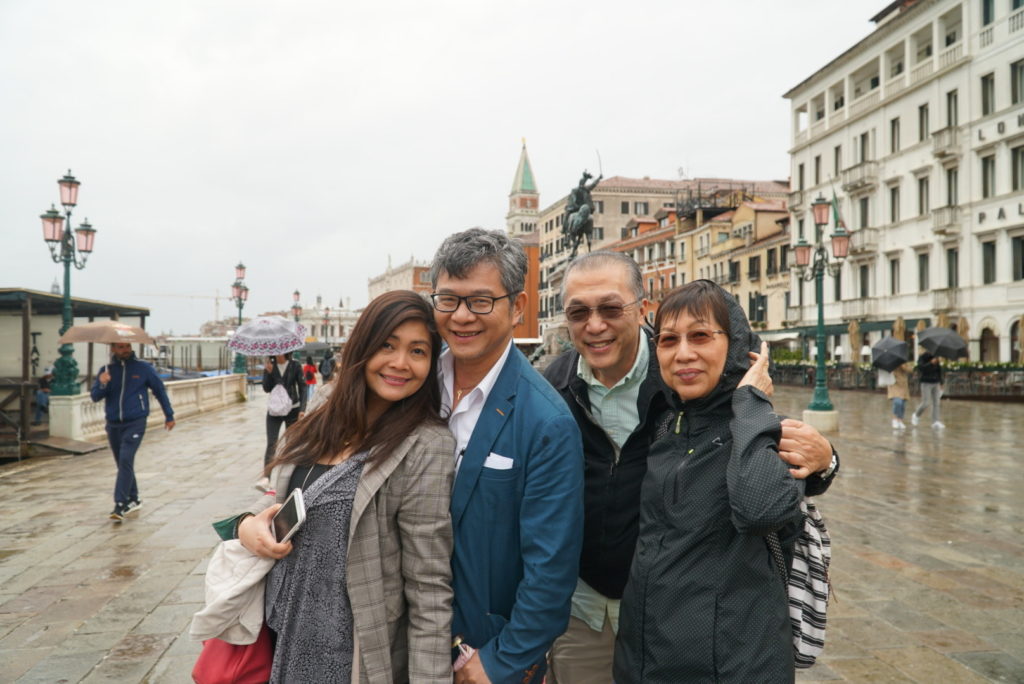 How to get to Piazza San Marco (St Mark's Square) in Venice, Italy
This square really is the perfect place to start your tour of Venice and explore some of its most impressive & charming sights of Venice.
Once in Piazzale Roma, you can take Vaporetto line 1 – on the left side of the Calatrava Bridge (officially called Constitution Bridge) or you can take line 5.1 and get off at S. Zaccaria stop.
A Vaporetto is another name for a water taxi or water bus in Venice.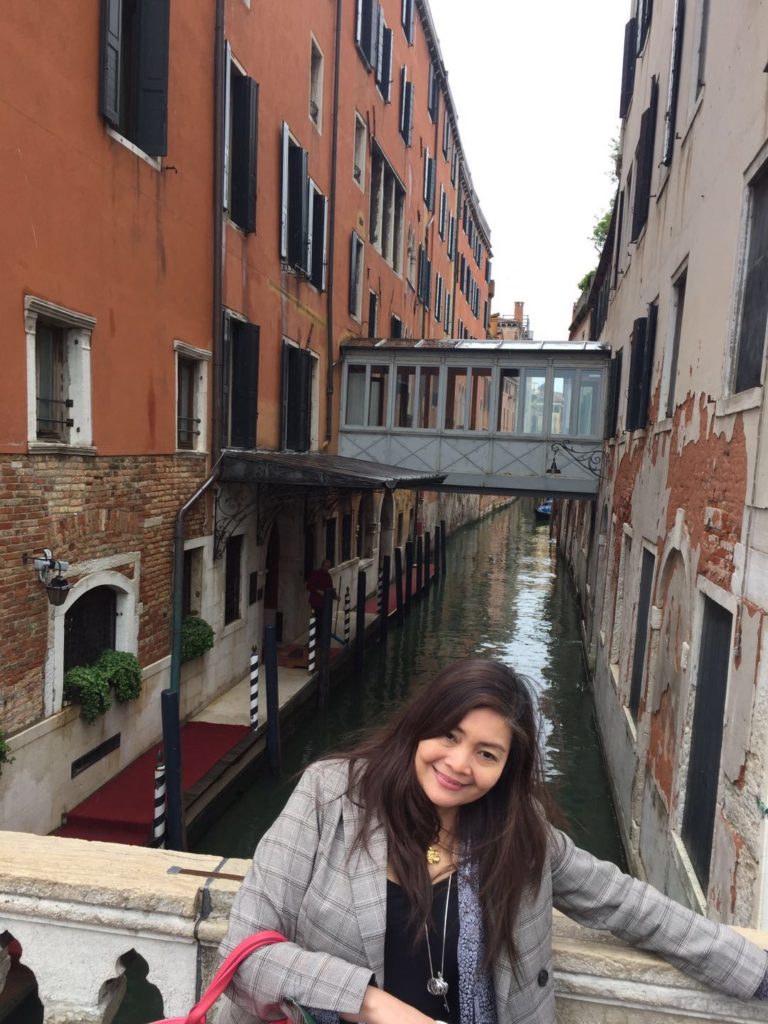 Nowadays, we can go around places. We can use navigation apps on our smartphones, I can't imagine how we can survive to stroll around Europe without the help of my daughter – she took in charge for the whole trip as our navigator using Google Maps.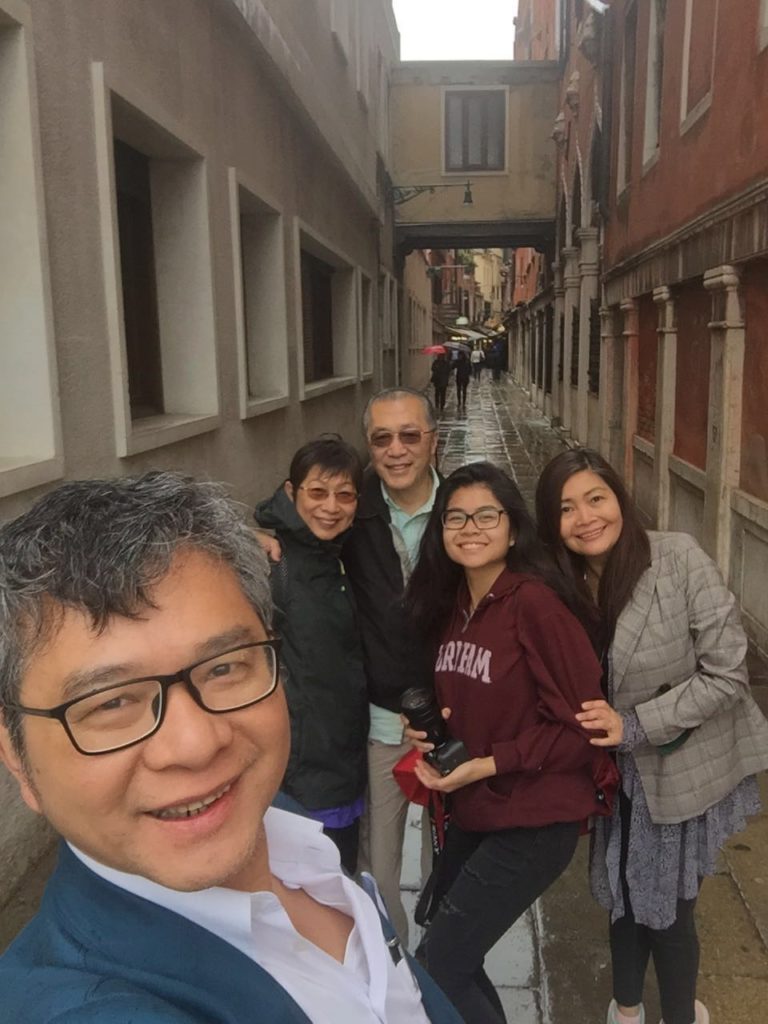 Venice is one of the most visited tourist destinations in the country though it is not considered as one of the largest cities in the Veneto region (northern Italy).
Cafe Lavena Venice San Marco
We decided to have a cup of tea and slices of cakes while we listen to lovely Italian music at the cafe Lavena at San Marco Square.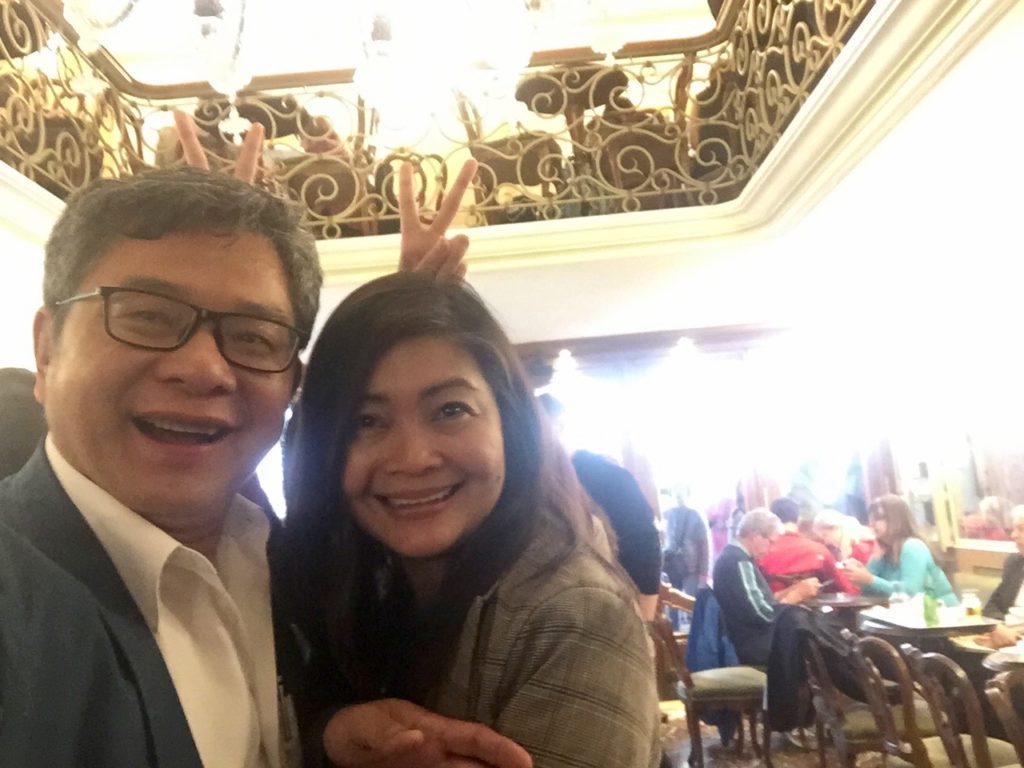 It's a perfect place to relax with a luxury decorated ambiance.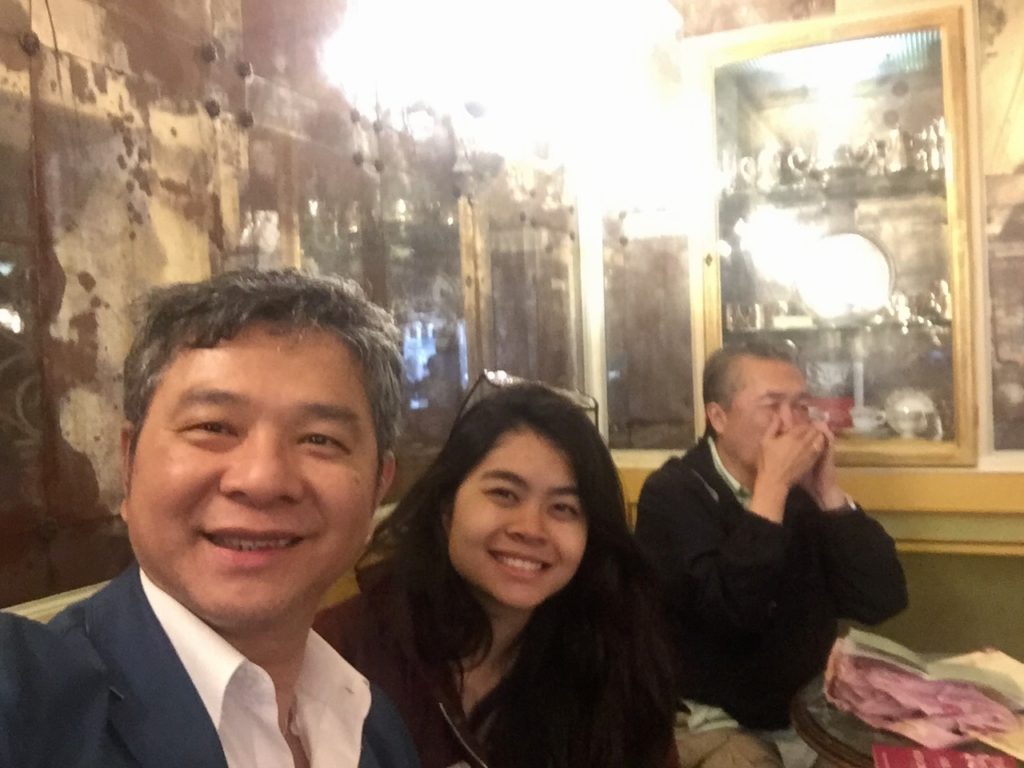 Mestre, Venice Italy
Venice's mainland suburb of Mestre has a history and character on its own. Though Mestre may not compare to the romantic canals of Venice, Mestre does have its own unique medieval characteristics, including the Torre (Tower) dell' Orologio, the Duomo (Cathedral) di San Lorenzo, interesting shops and good restaurants.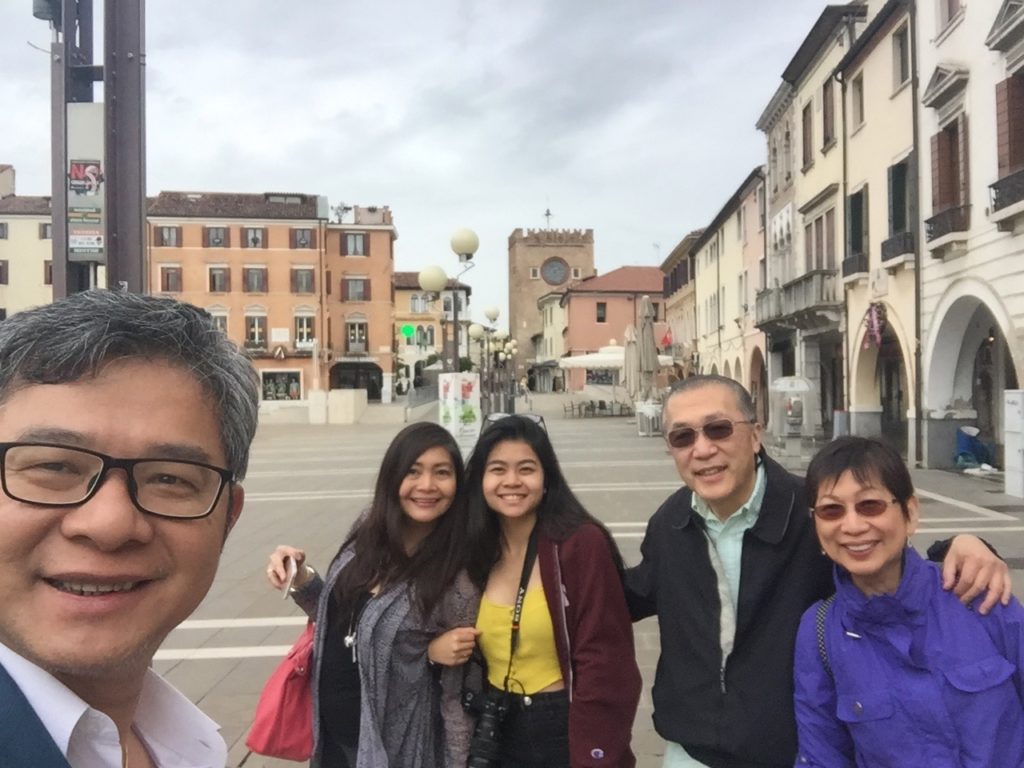 Exploring the Italian provincial town square in Mestre, Venice. There is a good variety of restaurants in this area.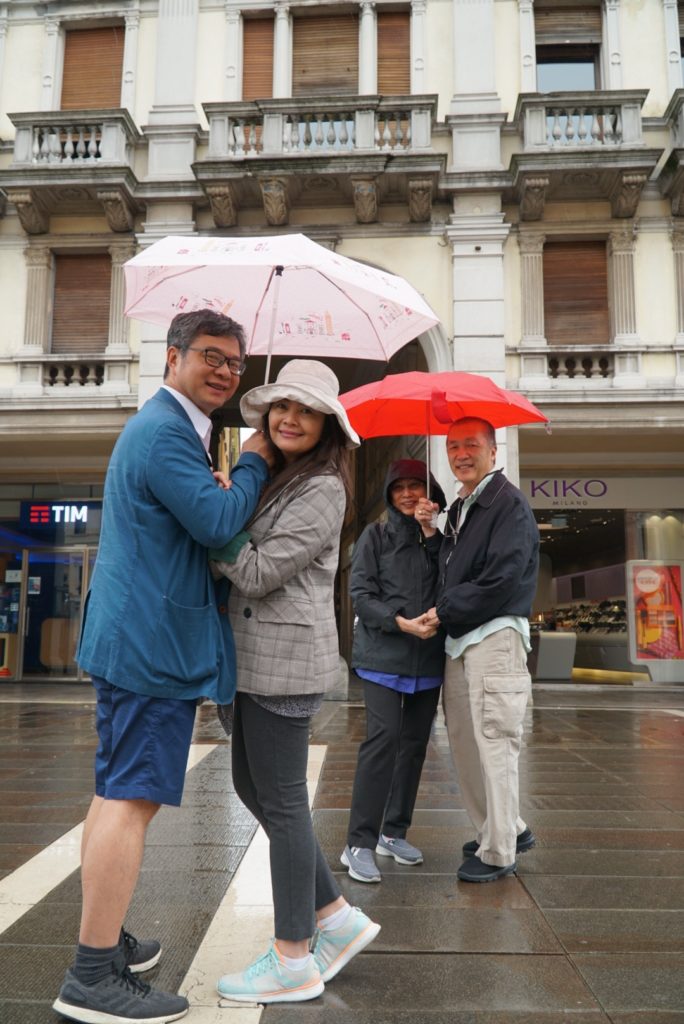 Da Pino Pizzeria Ristorante
If you are looking for a traditional Venetian lunch experience, Da Pino is the place.
We had a lovely meal at Da Pino in Mestre, Venice. They provide quality, genuine flavors traditional Italian cuisine.
Great Pizza, Calzone, and Pasta with nice ambiance.
Address: Piazzale Luigi Candiani 17/19 | Piazza Ferretto, 30174, Mestre, Italy
Tel. No. +39 041 505 5499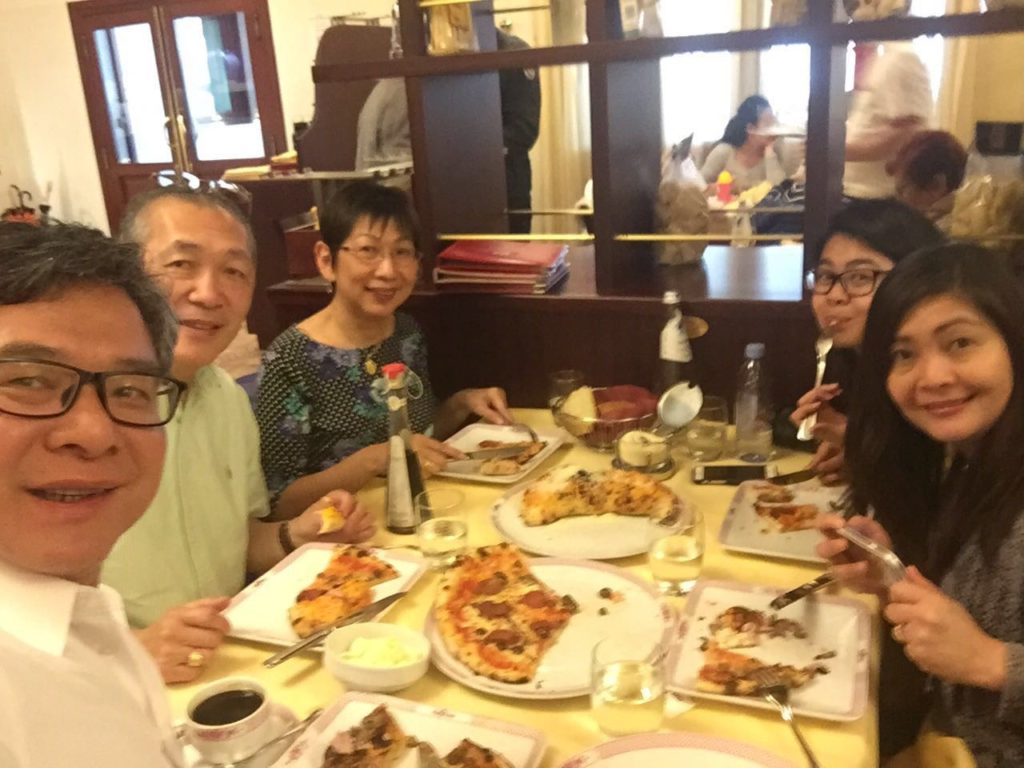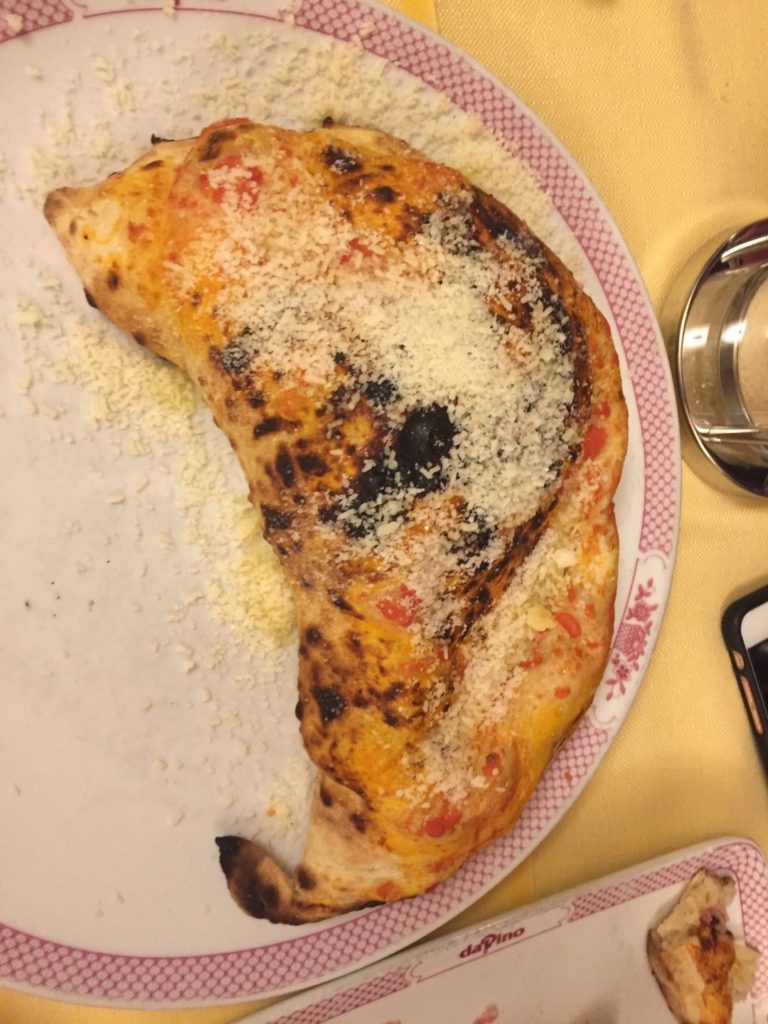 Da Michele Pizzeria
Another great place to dine-in while in Venice, Italy. The food is really great and we cannot forget the extended service given to us by the restaurant owner – since we cannot get an uber the owner offered us a ride in his Porsche Cayenne back to our hotel. What an experience huh…The Italian hospitality?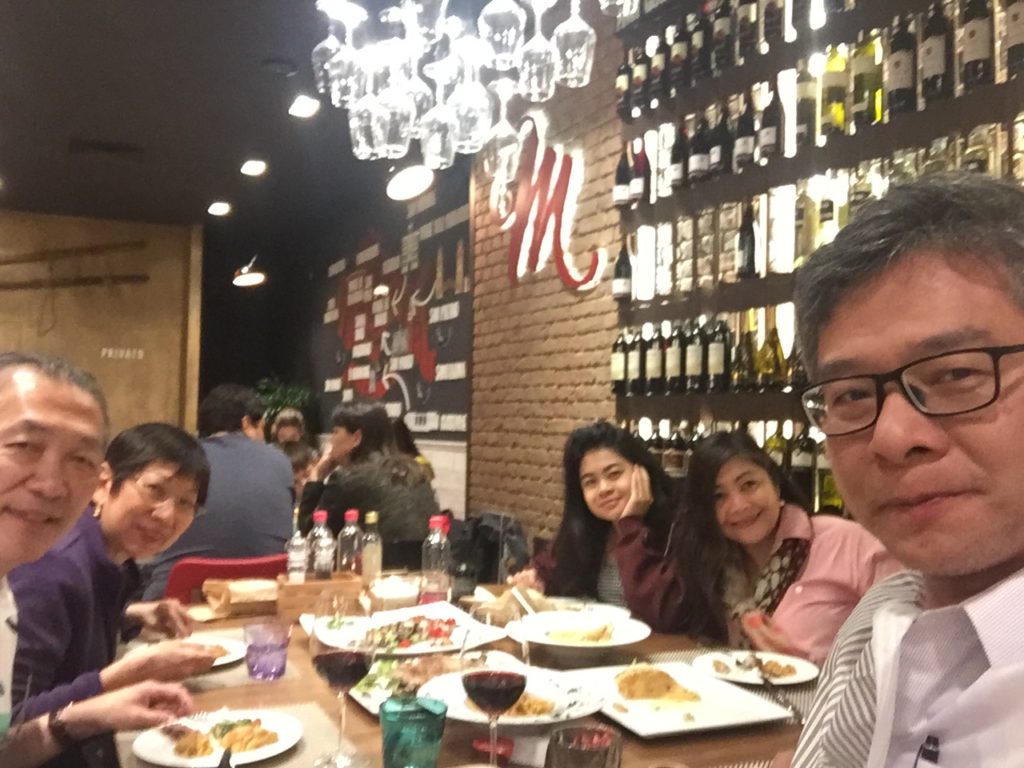 Address: Via Cappuccina, 177, 30170 Venezia VE, Italy
Tel. No. +39 041 237 5490
Da Michele Pizzeria is highly recommendable. Really delicious food with excellent service.
Have Fun in Venice, Italy!
Jeng Cua
Venice Trip: May 29, 2019
PS: I would appreciate if you can like, share & leave me a comment below ?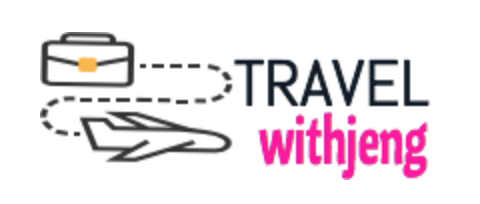 Click here to learn more about Jeng Cua