Dubrovnik Game of Thrones Self-Tour
Dubrovnik is one of the most well-known tourist destinations on the Mediterranean sea that is packed with ancient history, culture, and exceptional majestic beauty of the old centuries city wall.
If you are planning to experience to walk in the old town where everywhere you walk is centuries old, in this post we talk about:
Why you should visit the city of Dubrovnik?
Dubrovnik is a UNESCO world heritage that has the magnificent beauty of the city walls, the city wall is the main attraction of the old town that has been preserved perfectly.
With high-rising cliffs and a stunning medieval city wall overlooking the sea made it perfect to shoot the King's Landing episode of the TV series Game of Thrones.
Frankly speaking, I never heard about this TV series, until my family had our vacation in Northern Ireland in 2017. The Game of Thrones has several filming locations and one of them is in Belfast, Northern Ireland, and elsewhere in the United Kingdom, Canada, Croatia, Iceland, Malta, Morocco, Spain, and the United States.
How many days do you need in Dubrovnik?
Whether you have 3 hours or 3 days, Dubrovnik Croatia is a beautiful destination to explore.
A walk around the Old Town is the main highlight in Dubrovnik. You can start outside the Pile Gate and walk to the St. Lawrence Fortress. You'll get great views of the Old City from there.
So if you only have one day in Dubrovnik, stick to the Old Town. You will not want to miss a chance to walk the walls of Dubrovnik.
If you are planning to explore the old town, it was really a great experience to stroll the ancient streets and there are different shops and places to get snacks or sit down and eat.
How long does it take to walk the city walls of Dubrovnik?
We didn't join any tour and it took us about 2 hours to explore the city walls of Dubrovnik. The ancient wall is not huge. It is just a 2-kilometer walk to go around to see the old town city wall, ancient beautiful churches, squares, fortresses and to enjoy the narrow cobbled streets, coffee shops, and souvenir shops.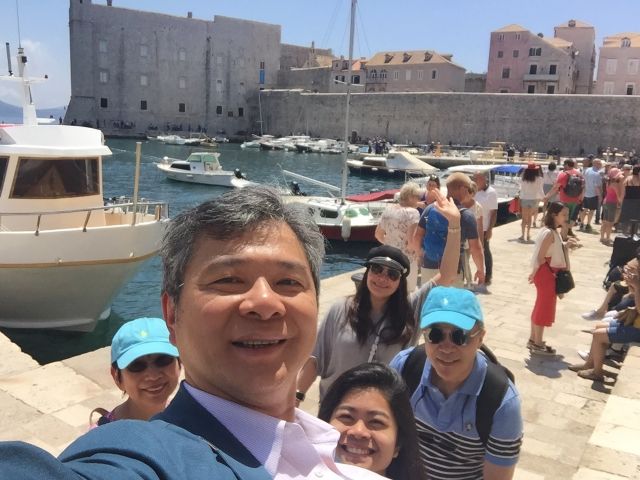 If you want to have someone to explain to you the details and scenes of the Game of Thrones filming locations without having to worry about where you're going, taking a tour is the best option for you.
Click here to book the Game of Throne Tour.
Or when you hit the Pili gate, just outside the Pile gate, you will find several booths where you can purchase all sorts of tours.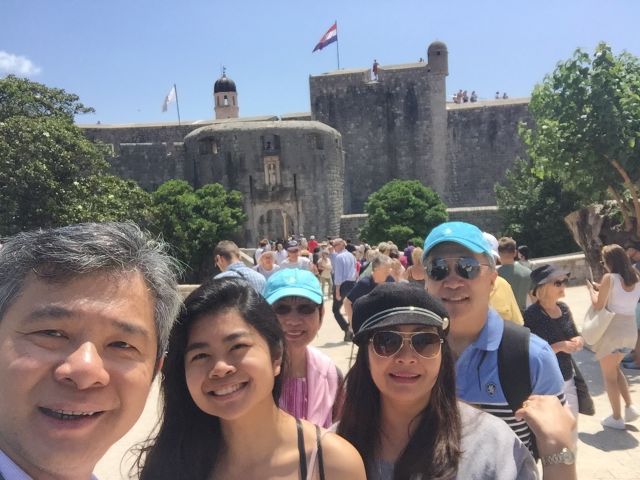 Are cruise ships sailing to Dubrovnik?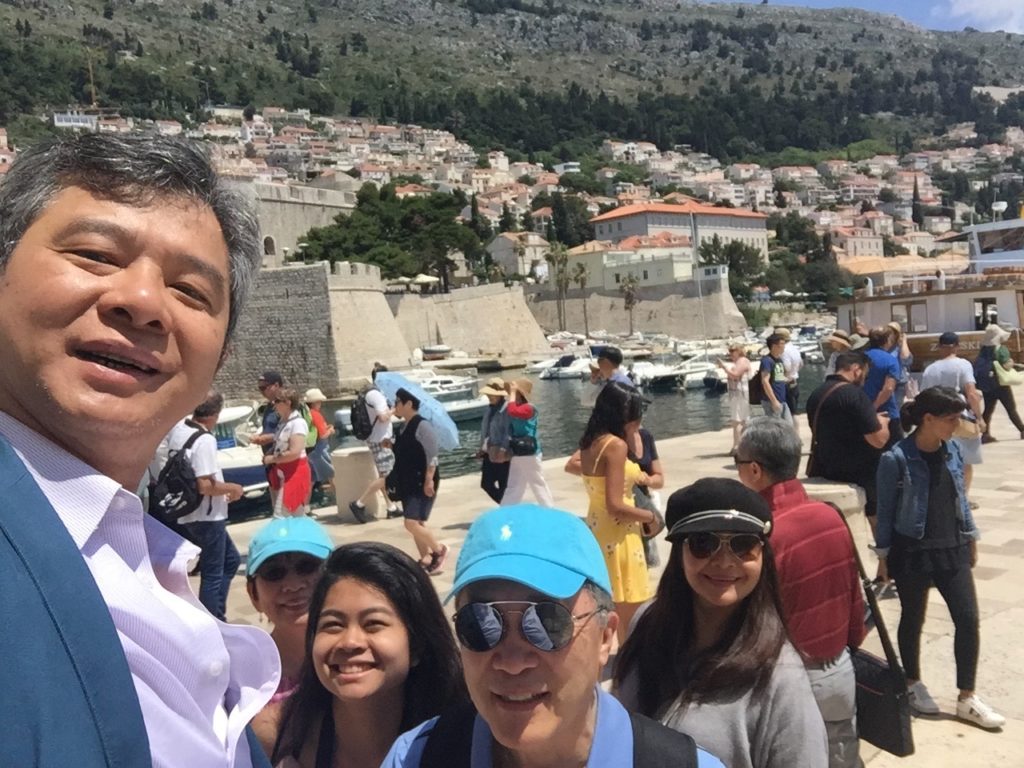 When the Royal Caribbean Cruise dock at the port, there are taxis waiting at the port. It is about 10 minutes ride from the port to the old town (Pile Gate). A taxi will cost you about 10-20 euros on a one-way trip. Note that they only accept Croatian Kuna (local currency).
You can find a money changer at Dubrovnik port.
Other means of transportation to go to the old town is by bus or check with your cruise ship if they provide a free shuttle to the old town.
Click here for more details on how to get to the old town from Dubrovnik Port.
Where to stay in Dubrovnik
After we came back from the old town, one hour before our ship departs my daughter shiver due to a high fever, my husband and I just decided to get off the ship to take her to the nearest hospital.   
And we stayed at Hotel Lero Dubrovnik. Hotel Lero is a modern hotel located just over a mile from Dubrovnik's Old Town.
We are just so lucky that Montenegro is just a 3 hours drive from Dubrovnik that we were able to catch the cruise ship the next day. 
Our Unplanned Stay At Hotel Lero Dubrovnik (video + photos).
How to get my Royal Caribbean Cruise Planner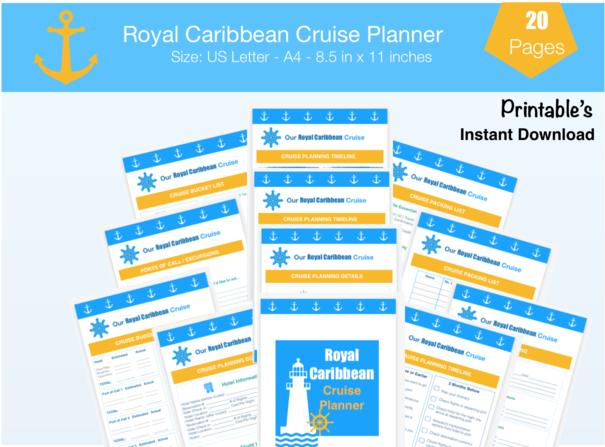 Vacation should be stress-free. The Royal Caribbean Cruise planner will make the task of planning your cruising vacation so much easier!
This will help you plan ahead and keep all of your vacation details together in one place.
I know that every mom wants to have the best vacation experience for their families.
So sail with comfort using the Royal Caribbean Cruise planner and plan the vacation of your dreams that covers you from A-Z!
You can skip the headache with our Royal Caribbean Cruise Planner Printable.
Enjoy this article? Pin It!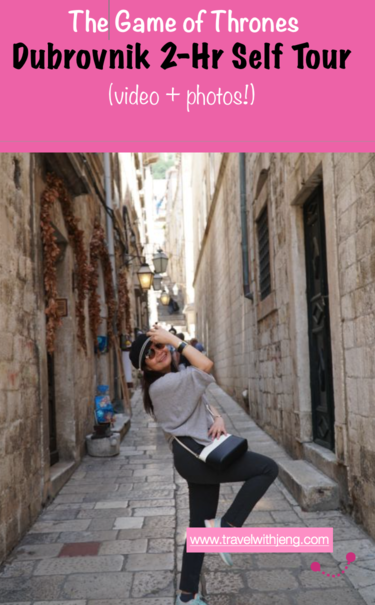 How am I able to Turn My Travel Dream To Reality?