The Royal Caribbean 7 Night Eastern Mediterranean Cruise
The port of call of the Royal Caribbean Rhapsody of the Seas 7 Night Eastern Mediterranean Cruise in Venice, Italy.
I remember the first time we visited Santori, during that time we just took a ferry boat from Athens and by the time I reached the island I really fell in love with the place and told myself that I will go back to Santorini again.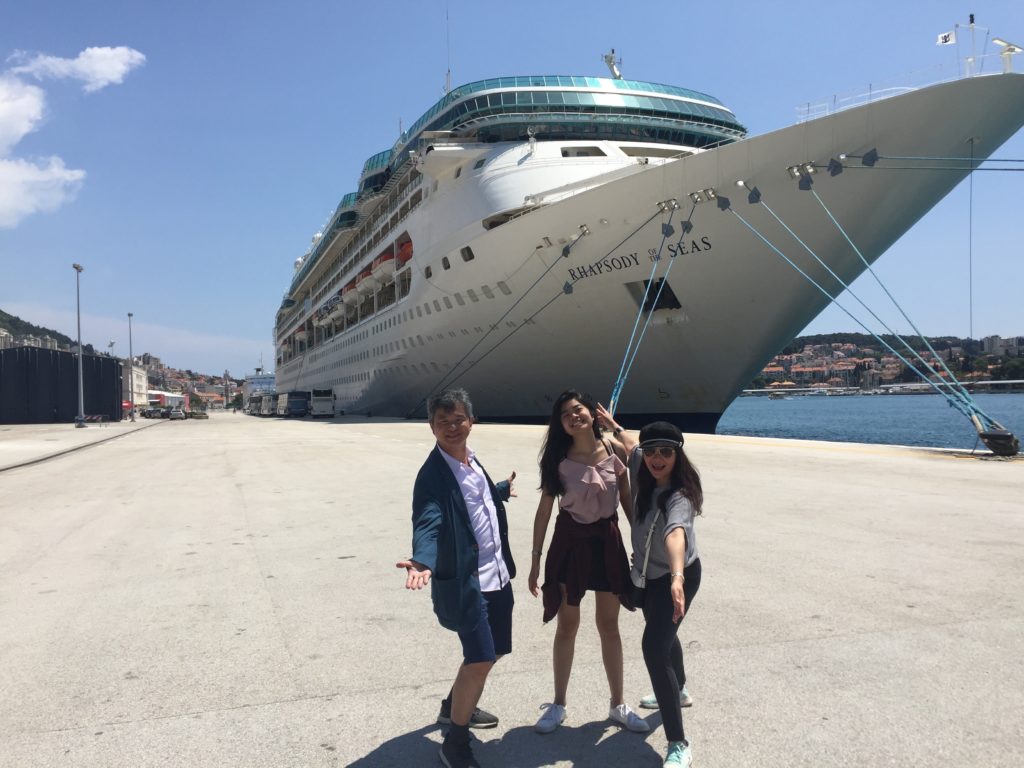 And here we are taking the 7 Night Eastern Mediterranean Cruise going back to Santorini once again.
The destination of the 7 Night Eastern Mediterranean looks good for us because we haven't been yet to Croatia, Kotor Montenegro, and Olympia in Greece and this will be also our first time to go cruising with my Uncle and Auntie from New York.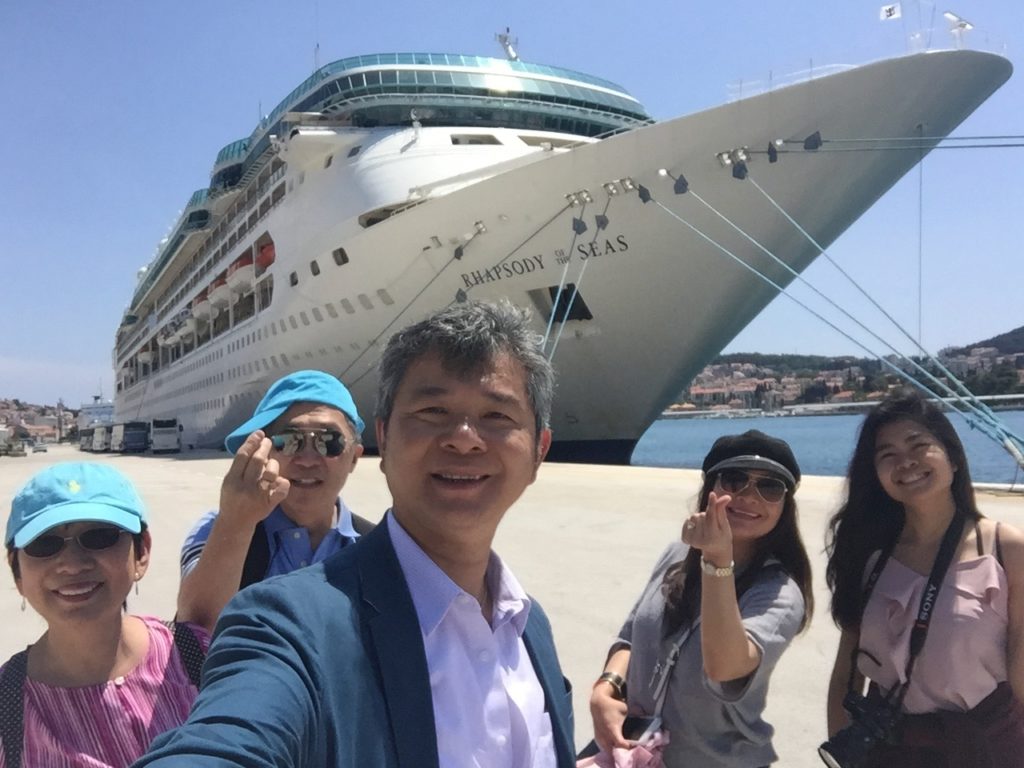 We decided to fly to Italy 3 days earlier in order for us to explore the colorful dazzling villages of Cinque Terre, the magnificent artistic panoramic view of Florence, the leaning tower of Pisa and of course the charming and romantic city of Venice. You may also want to visit my other post below:
What to see in Cinque Terre Italy
Things to do in Venice Italy in one day
This is our second time with Royal Carribean Cruise and previously we tried the Royal Caribbean Grandeur of the Seas.
The Rhapsody of the Seas of Royal Caribbean is one of the oldest and smallest ships but was in great shape.
Royal Caribbean Rhapsody of the Seas Amenities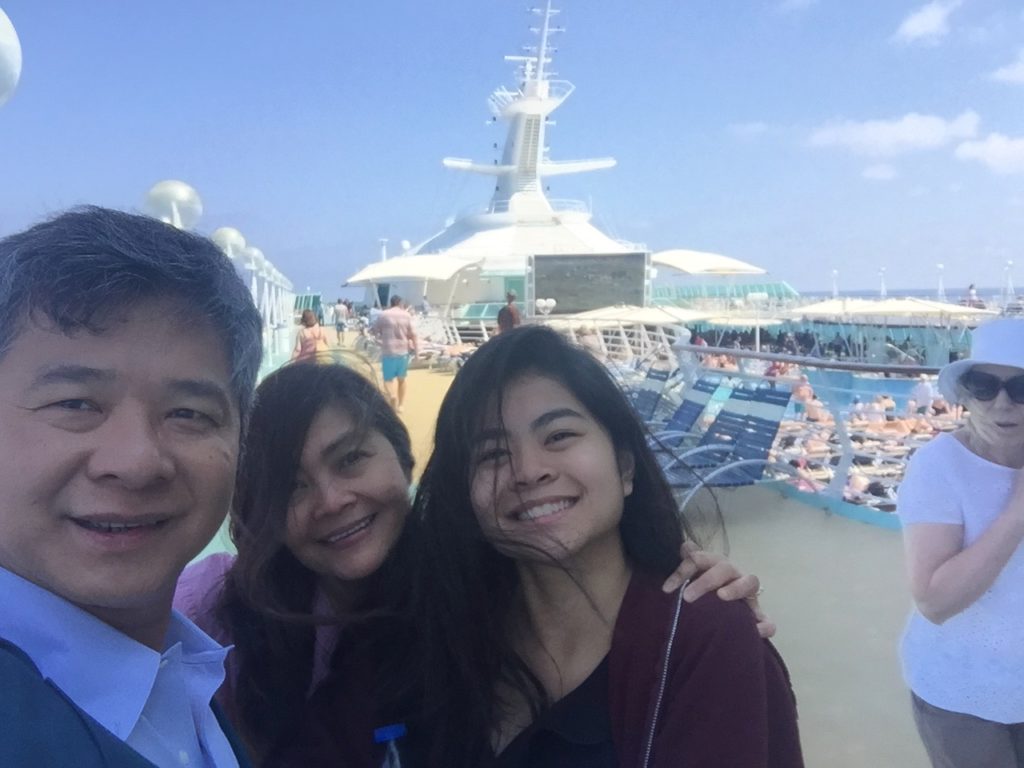 The Pool Deck
The Rhapsody of the Seas outdoor pool is located on Deck 9. The pool is nice and clean but always fully packed especially during hot weather. They also provide some family pool games on deck 9, musical bands and occasional contests or dance parties.
They also have four shaded hot tubs located beside the pool and plenty of chairs that you can relax on, and a big-screen showing box-office movie after sundown.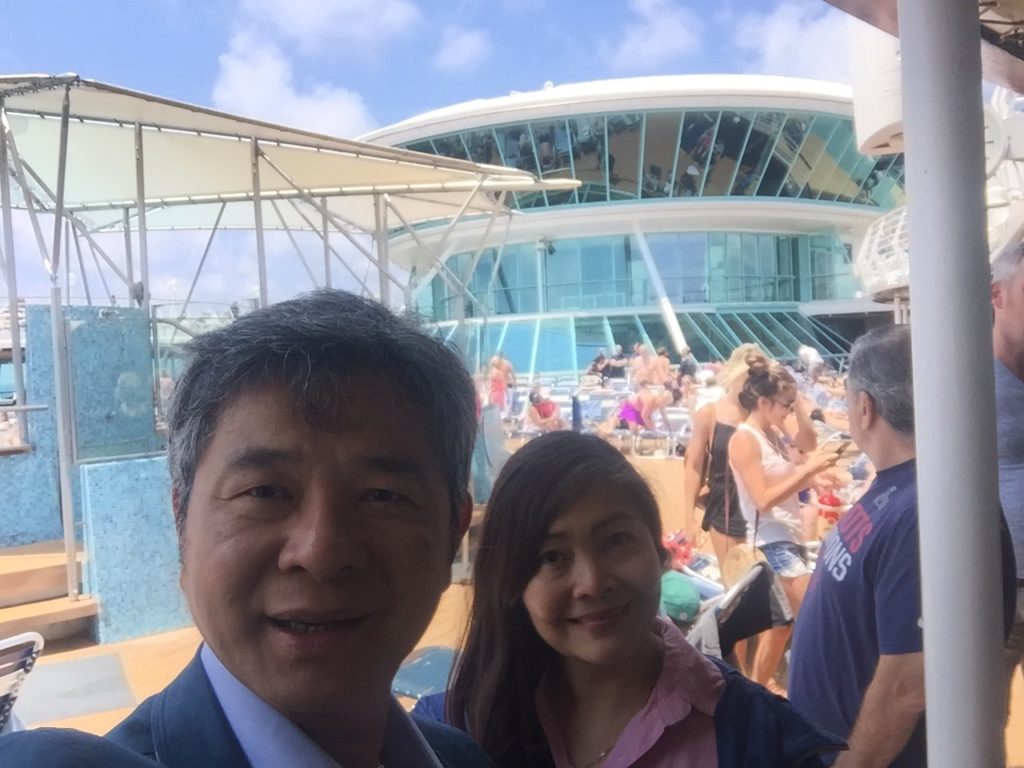 The Centrum
The Centrum is where dancing, towel making, cooking lesson, and other activities happen. Most of the ship's services are concentrated on Decks 4 to 6. A 24-hour internet cafe is located on Deck 4.
On Deck 5, the guest service desk assists passengers with everything. They also have a shore excursion desk where you can get more information on ports and tours but expect it to be pricey. Normally, you can easily find a reasonable tour when you dock at the port or you can do your research first to compare prices (this is what I normally do).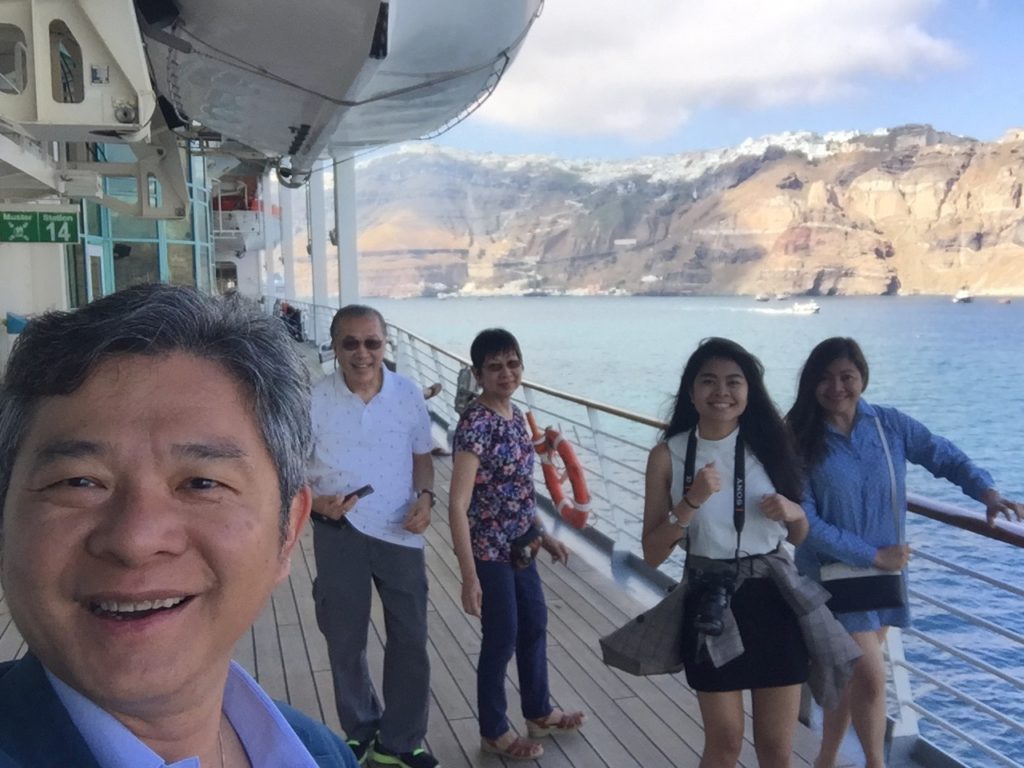 You'll find an enclave of shops, which sell jewelry, duty-free liquor, clothes, watches and handbags near the Broadway Melodies Theatre on Deck 6.
Rhapsody of the Seas Dining
Both the Windjammer at the deck 9 serving buffet and Edelweiss in deck 4 & 5 was varied, consistent and tasty and the service in both was excellent, prompt and courteous.
The Windjammer is always busy at breakfast and lunch. It is open for breakfast from 7 to 11 a.m. and lunch from noon to 3 p.m. and dinner from 6 to 9 p.m.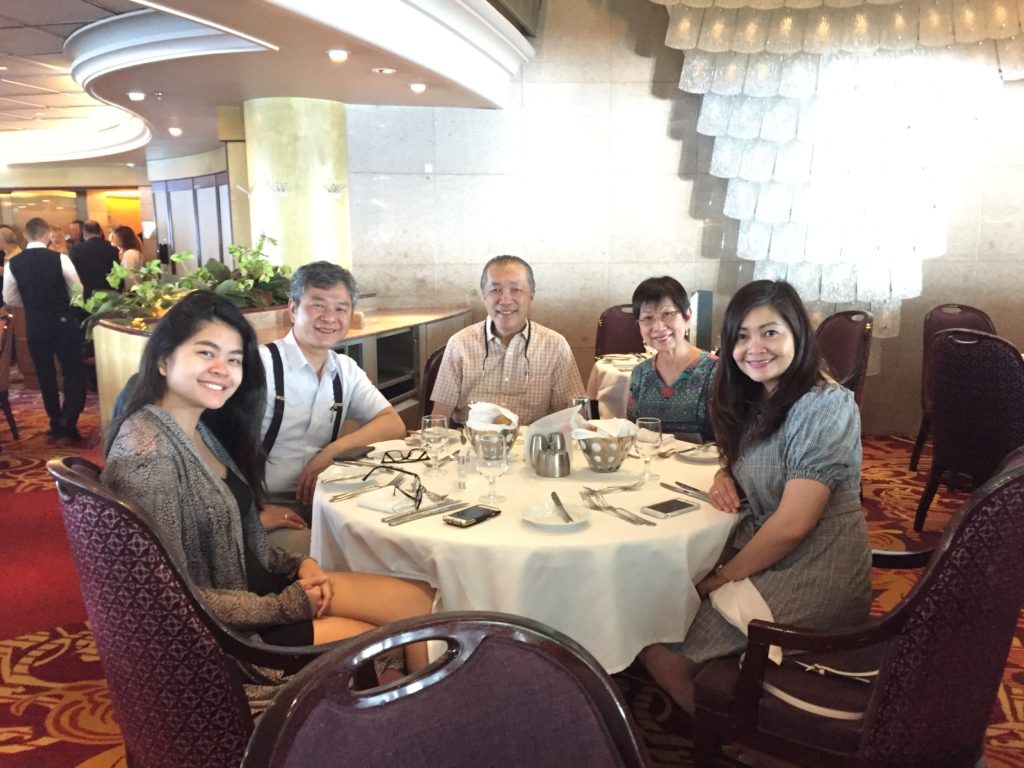 Edelweiss serves all three meals. The breakfast and lunch operate on an open-seating plan while for dinner the tables are assigned. They have two seating times such as 5:30 /6:00 (early) and 8:30 p.m. (late). Flexible-time dining, without assigned tables, is also available for a limited number of diners.
Broadway Melodies Theater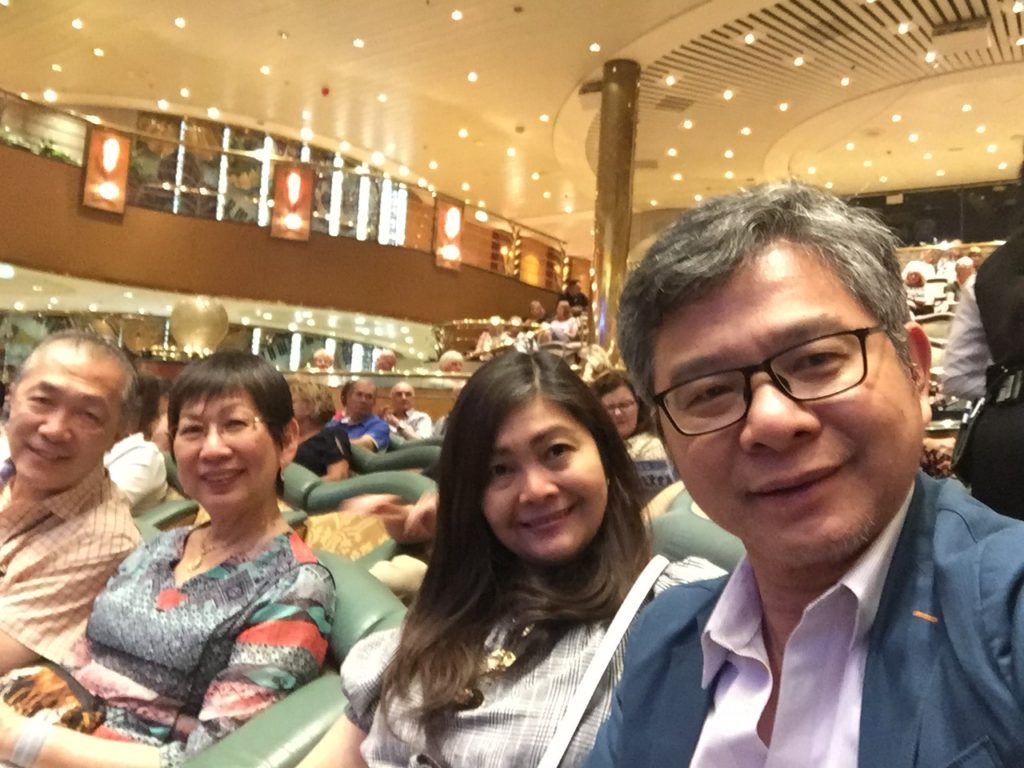 There was a musical, dancing, magic and comedy show that was very unique & entertaining at the broadway melodies. Lots of live music and entertainment.
The Rhapsody of the Seas Stateroom
Rhapsody of the Seas has 1,020 cabins. All rooms have a king-sized bed that can be converted into two beds. We are 3 in the room so they have a bunk bed for my daughter.
The room has a small flat-screen television, safe and hairdryer and a telephone. Outlets are 110/220 voltage, though some are an awkward size (you can't plug in two devices at a time, depending on the charger).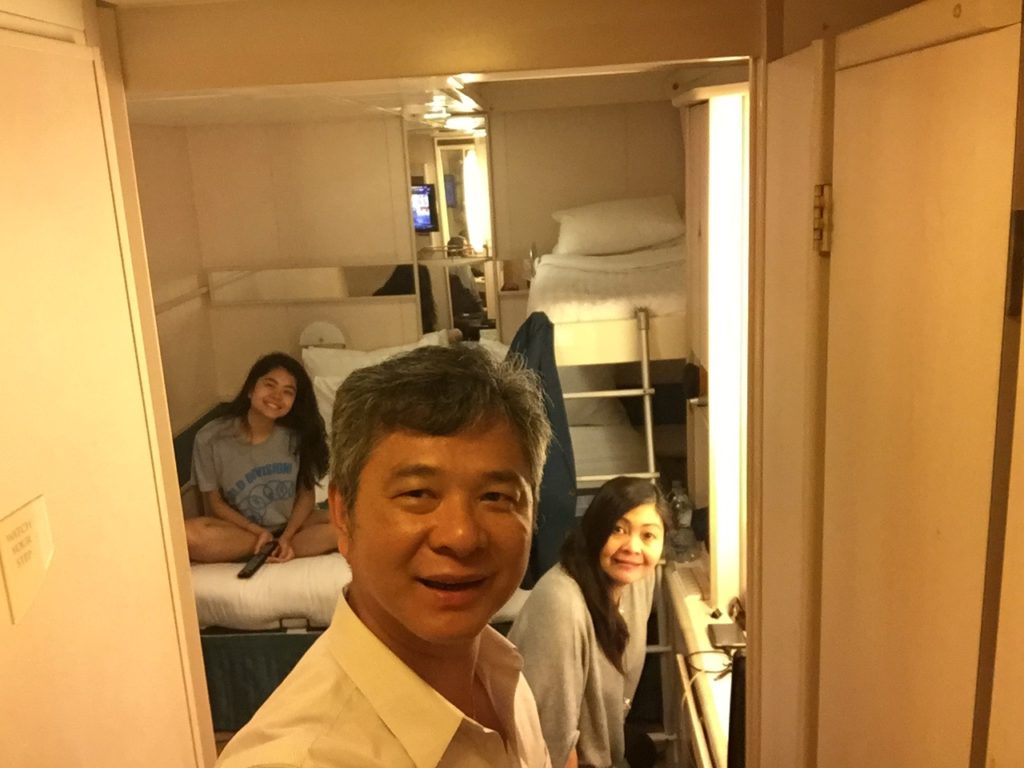 What I love with Royal Carribean is their warm, friendly and very helpful staff from waiters, housekeepers, bartender, concierge, duty-free shop salespeople, entertainers, front desk up to the ship security.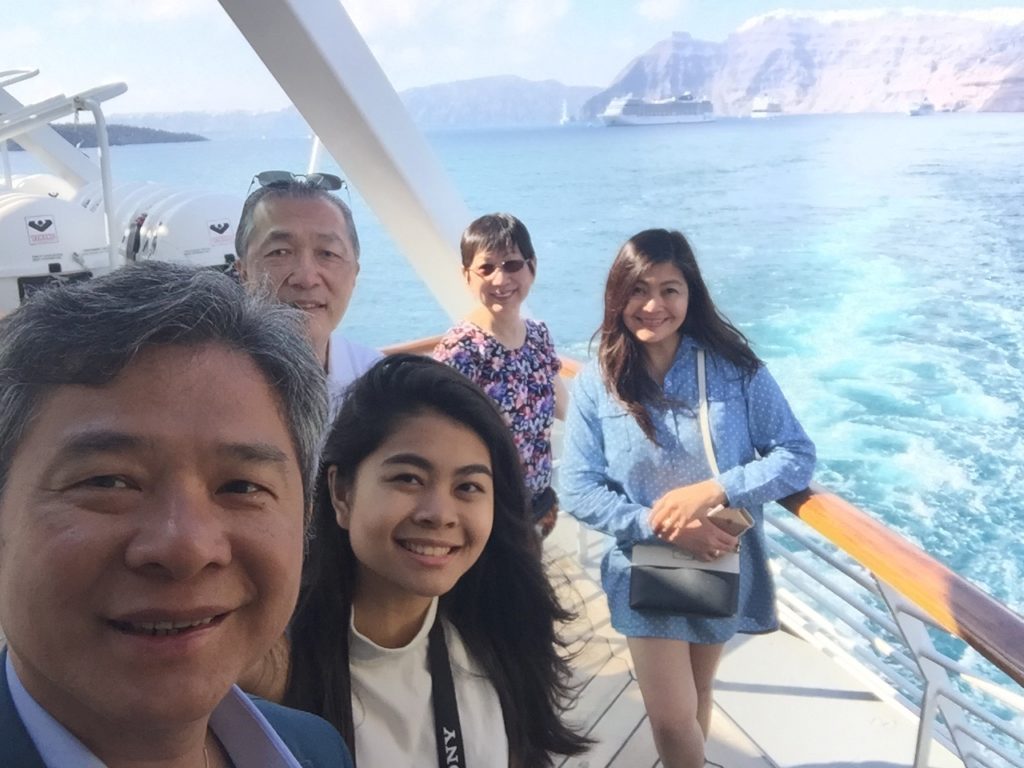 The ship has no self-laundry services but offers professional cleaning. A wash and fold laundry special costs $34.99 for a bag of items, such as socks, underwear, T-shirts, pajamas, swimwear, and shorts.
The Solarium
The Rhapsody of the Seas has a covered solarium. This is what I love from the Royal Carribean Cruise ship. The Solarium is always a popular spot with many Royal Caribbean fans.
The Solarium offers a terrific indoor pool, along with comfortable lounge chairs and with a preference to be exposed in the sun or shade. Whether on a sea day, or just a break between activities, the Solarium is the perfect refuge for guests looking to sit back, and relax. They also offer light snacks at night like hotdogs and pizzas.
This was our 3rd cruise. Obviously we love the experience. The ship is clean, well-appointed, the foods are excellent, the staffs are attentive and helpful and the ship offered great entertainment. Thumbs up for Royal Caribbean ?.
Have fun with the Royal Carribean Rhapsody of the Seas Cruise!
Jeng Cua
7 Night Eastern Mediterranean Cruise on June 1-8, 2019.