My Stay at Crowne Plaza Hotel Beijing
Looking for a decent and affordable hotel in Beijing?
Crowne Plaza Hotel Beijing is located at bustling Wangfujing Avenue. Wangfujing is a famous walking street in Beijing and the most well-known shopping street and busiest street in the city.
The hotel is about 40 minutes drive from Beijing International Airport and just a 10-minute taxi ride to the Forbidden City and other Beijing's historical landmarks including Tiananmen Square, Great Hall of the People, Temple of Heaven, and Lama Temple.
How to get to Crowne Plaza Hotel from Beijing Airport
If you are traveling with a lot of luggage, taking a taxi is the most convenient. Taxis at Beijing airport are charged using a taximeter, not a flat rate.
The Crowne Plaza Hotel in Beijing, location is unbeatable. A 10-15 minutes walk to Subway station. The nearest subway station is line 5 Dengshikou station which is about 900m away from the hotel.
Dengshikou station is on line 5, which is a direct line to the Tian Tan Dong Men (Temple of Heaven East Gate).
It's about 40 minutes including 3 train transfers.
From Airport T2 to Dongzhimen the train is every 10 minutes (about 30 minutes ride) – then from Dongzhimen station to Chaoyangmen Line 2 the train is every 5 minutes (about 5 minutes ride) – then from Chaoyangmen to Dongsi Line 6 the train is every 5 minutes (about 3 minutes ride) – from Dongsi Station it is just about 5 minutes walk to reach the Crowne Plaza Hotel in Wangfujing, Beijing.
VIA BUS: It's about one hour by bus.
Take Line10 Bus from BCIA T2. There is an hourly bus departure from the airport. Get off at Jinbao Street then walk about 7 minutes to reach the Crown Plaza Hotel Wangfujing, Beijing.
The hotel itself was nice. The lobby design has an atrium with glass elevators, a little old hotel but it is clean and a decent hotel in a good location. 
We were upgraded to a suite room and they gave us access to the club floor lounge because the hotel failed to arrange an airport pick-up for our friends at midnight. The club floor lounge offers a happy hour from 5.30 pm to 7.30 pm. They also have a small choice for breakfast, some snacks, and a free flow of wine & champagne during happy hours.
The staff was friendly and helpful and we were always greeted with a smile and hello.
Crowne Hotel Plaza Breakfast
The breakfast buffet was enjoyable on the ground floor.
We stayed for 3 days and 2 nights in Beijing and the hotel offers good breakfast choices that include western, Japanese, Chinese food, and Indian food. 
But if you prefer not to include breakfast on your hotel booking, this is not a problem at all because there are so many good restaurants near the hotel as well as convenience stores.
At night, you will also find that exotic street food –  a scorpion on a stick, the giant grilled squid, and stinky tofu – a Chinese form of fermented tofu that has a strong odor.
DaDong Roast Duck Restaurant in Beijing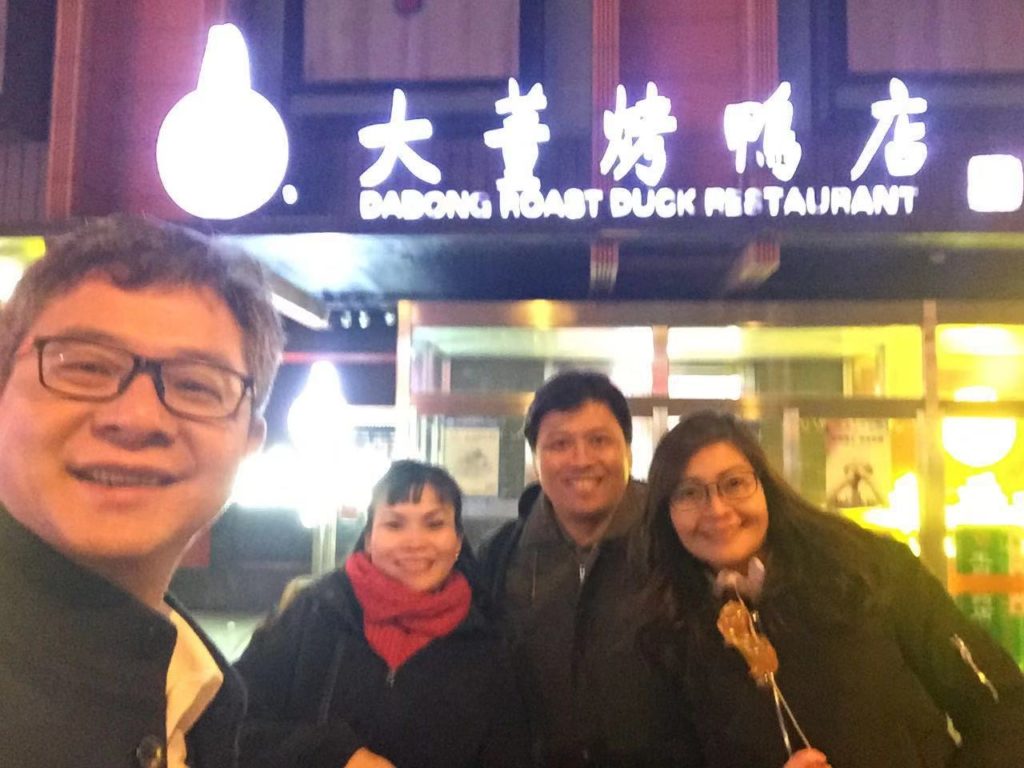 What's a trip to Beijing without eating their Beijing Peking duck?
Every time I visit Beijing the "DaDong Roast Duck Restaurant" is something that I shouldn't miss. The Da Dong Restaurant offers the best Peking ducks in town. It is crispier and less fatty. Try dipping a slice of duck in the sugar provided alongside other condiments – somehow, it blends magnificently.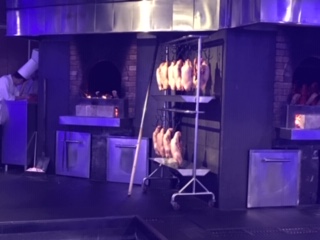 The Oven of DaDong Roast Duck Restaurant, dinner with our good friends at DaDong Roast Duck Restaurant in Beijing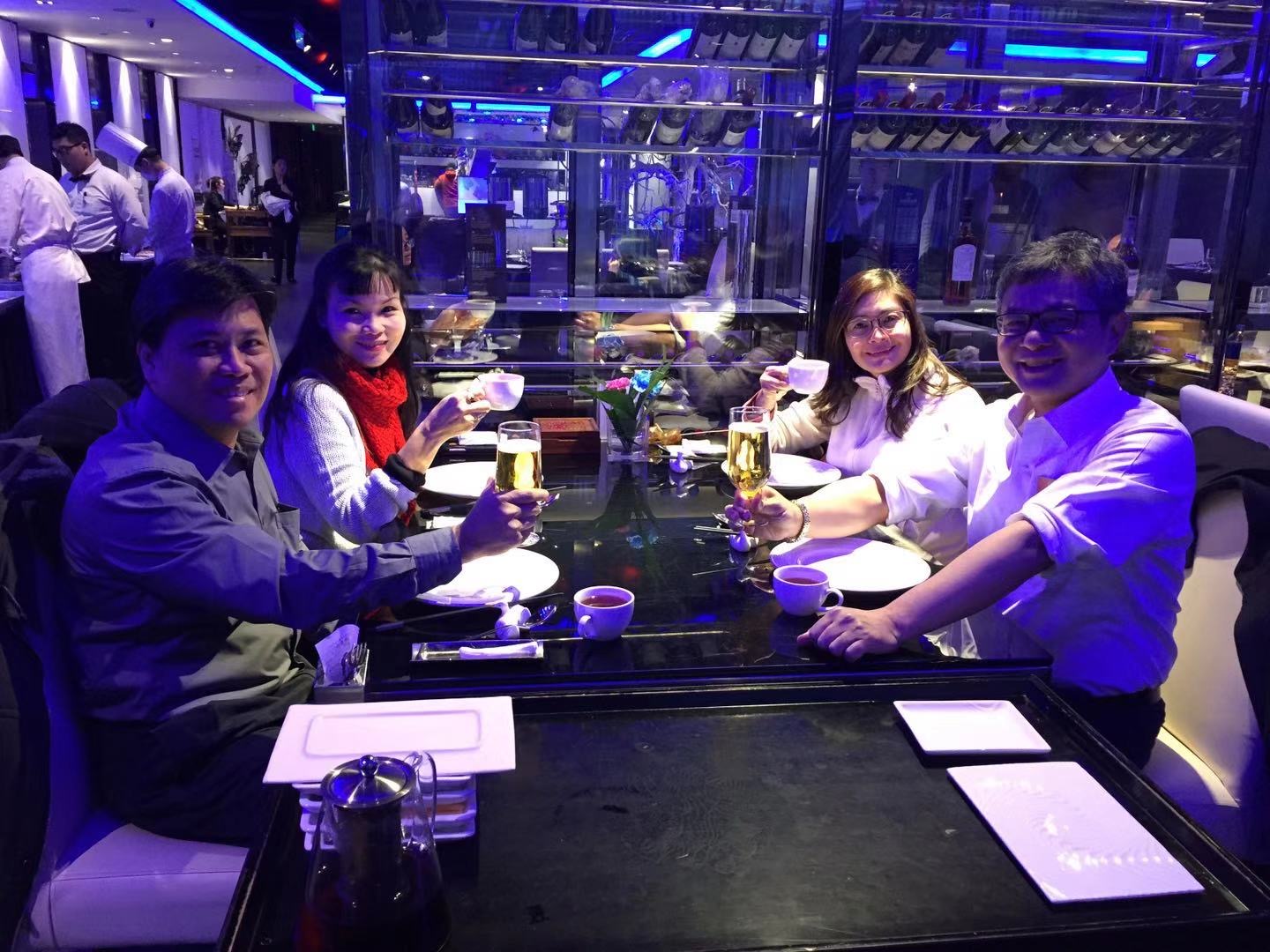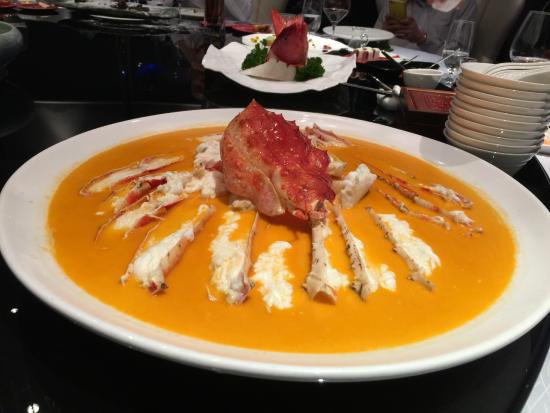 A very good stay overall.
To sum it up…We had a very comfortable stay at the Crowne Plaza Hotel in Beijing and I would recommend the hotel if you plan to visit Beijing. Rooms are big but the problem I encountered if I travel to China during winter is their AC/ heating. It was not possible to control the temperature in the room, making it too hot and in most of the hotels you cannot even open the window.
The Crowne Plaza Hotel in Wangfujing Beijing is value for money for both business travelers and tourists. We were pleasantly satisfied with our stay at the Crowne Plaza Hotel in Beijing.
How am I able to Turn My Travel Dream To Reality?