6 Things To Do In Tagaytay Highlands - The Philippines
Tagaytay Highlands is a family-oriented country club and one of the exclusive residential in the Philippines.
The best Philippines getaway to escape the summer heat that is about 2 hours drive away from Manila. It has a relaxing atmosphere, a cool climate that will give you a stunning glimpse of Taal Lake.
In this post:
6 Tagaytay Highlands Adventures
There are several things you can do in Tagaytay Highlands. What I love… they provide family bonding activities, ensuring that all members will have a choice to enjoy any of their beautiful amenities and facilities.
1. Tagaytay Highlands Golf Course
Tagaytay Highlands golf course is one of the 100 top golf courses in the Philippines. 
It is designed by the American architect Richard Bigler. The club installed a cable car system to transport the golfers to 9th to 18th holes offering an amazing view of Taal Lake, Batangas Bay, Mt. Makiling, and Mount Banahaw.
You can also enjoy the cable car ride that provides a phenomenal view of the resort amenities, and the countryside.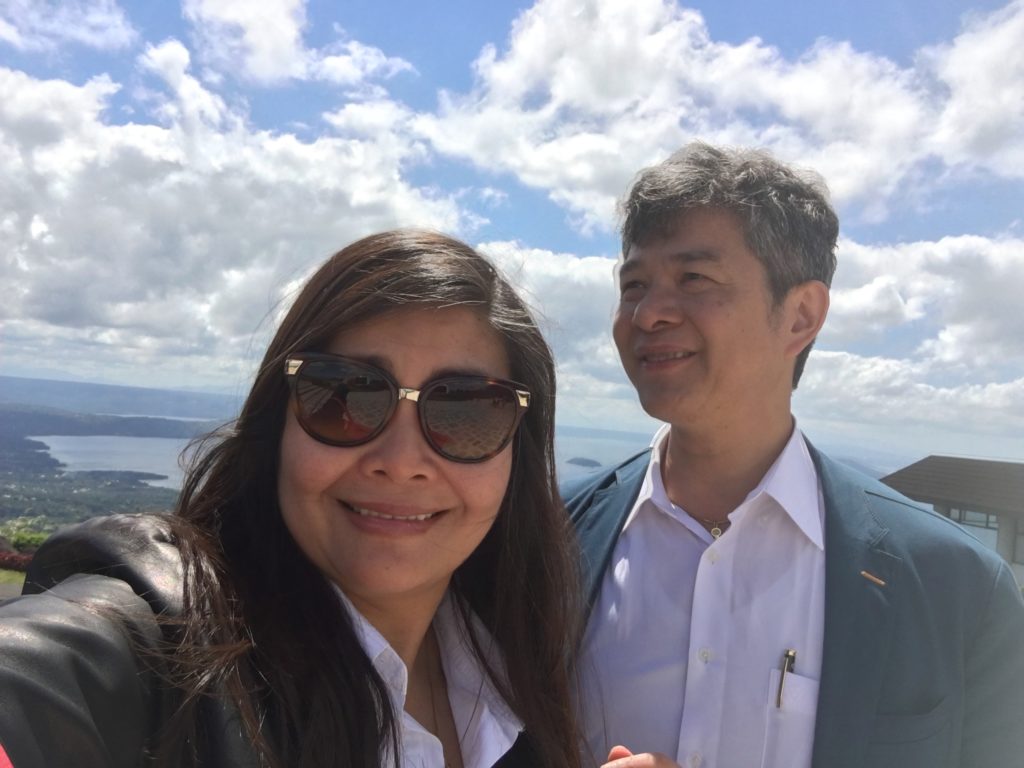 There are several sporting activities making Tagaytay Highlands the perfect club for non-golfing family members. You can enjoy their 14-lane disco bowling center located at the 3-level sports center country club.
With the computerized scoring system and specially-designed neon balls and pins,  I am sure that your kids will enjoy celebrating birthday with their friends here.
Other amenities to enjoy:
Steam sauna, hydrotherapy, massage, massage chairs, reflexology, and jacuzzis
Fully-equipped gym
Two indoor badminton courts 
Basketball court
Billiards hall
Two indoor squash courts
Heated indoor lap pool
Indoor table tennis
Three outdoor tennis courts 
Horseback riding ring and a 2.8-km bridle path
Fully-stocked sports and souvenir shop
24-Hour Clinic and Lifeline® emergency service
What To Do In Tagaytay Highlands: Great Outdoor Activities
3. Aerial Walk & Wall Climbing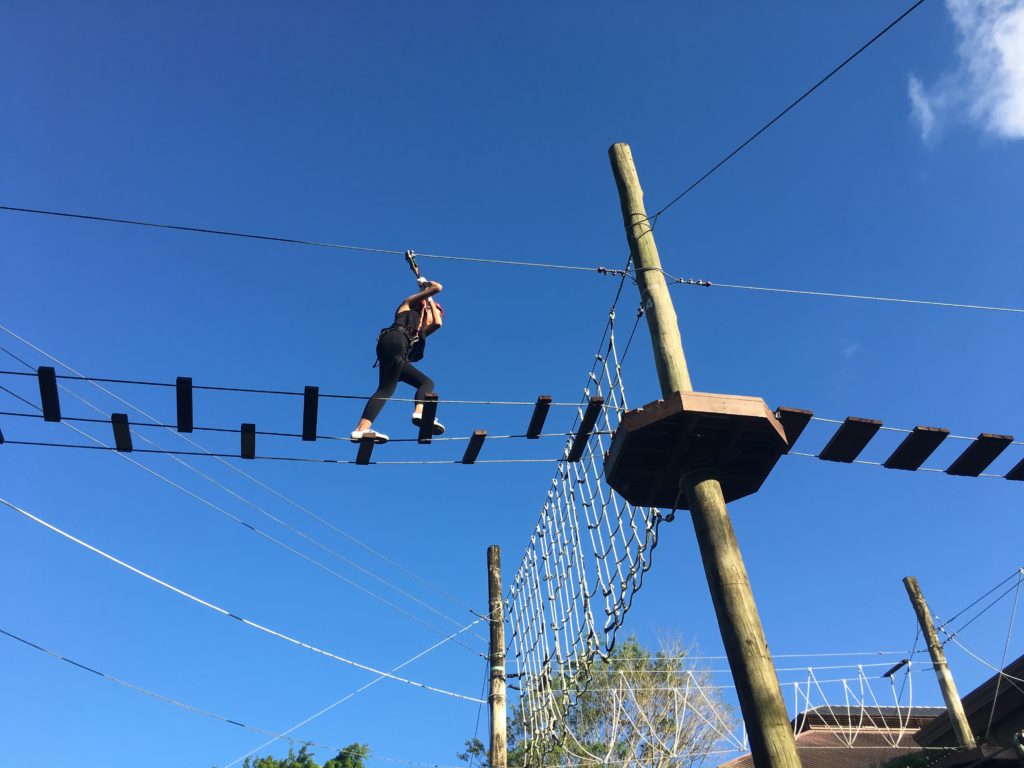 Tagaytay highlands are continuous to add great facilities.
The Aerial Walk is suitable for the adventurous seeking a unique new-high experience.
Heights can be scary but the club provides the right safety equipment and tools who dare to try this.
These thrilling adventures give visitors the opportunity to enjoy great outdoor activities.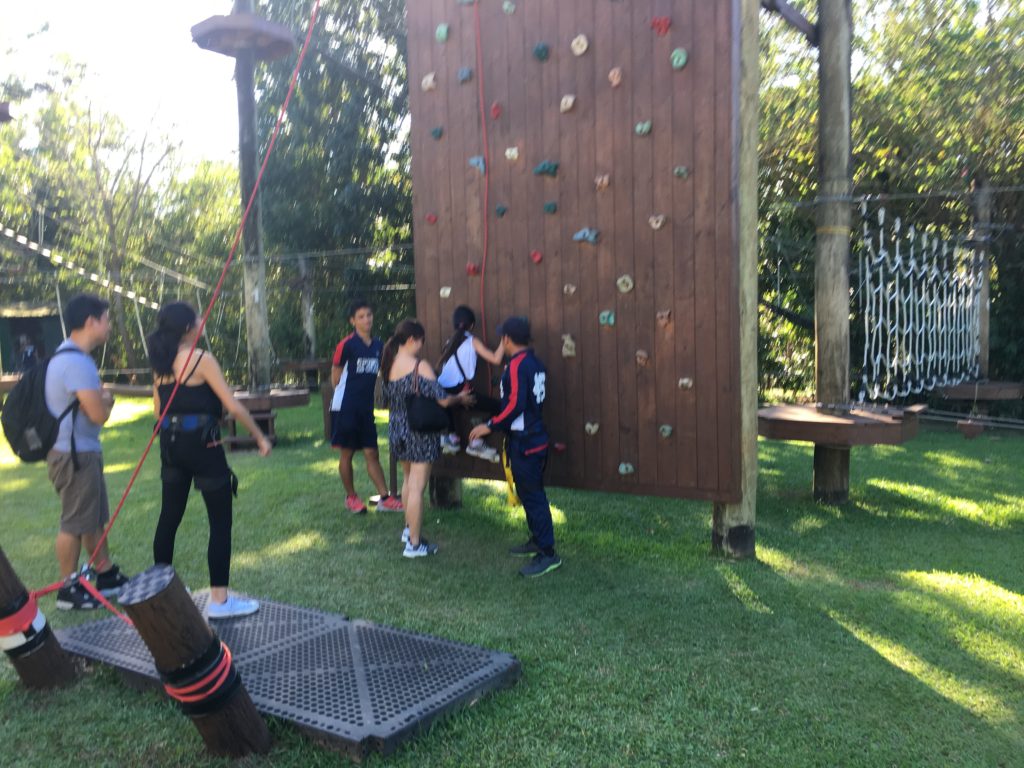 It's always good to get some fresh air! 
My daughter and her cousin are both quite fit to try the Tagaytay Highlands aerial walk and wall climbing. 
It's really worth every minute enjoying the outdoor activities and the spectacular view in Tagaytay Highlands in the Philippines.
The Aerial Adventure at Tagaytay Highlands
There are two courses for the Aerial walk adventure.
Aerial walk adventure for children.
The minimum age is 11 years old and must meet the minimum height requirement.
Guests 11 years and older may go through the course by themselves without an adult as long as they meet all the requirements.
Aerial walk adventure for adults.

All guests are required to sign a waiver in order to participate and should fit the requirements.
Time Duration: About 35-minutes 
Price: Php 300/person (about $6.00) for aerial walk 
Additional Php 115/person (about $2.50) for rock climbing.
Opening Hours: Opens daily at 10 am and the last call is at 5 pm.
4. All-Terrain Vehicle (ATV)
Drive on a rough trail or you can enjoy the Pedal Go Kart and race with your families and friends at their mini driving course.
Buckle up and experience the thrill of fun behind the wheels. 
The Animal Farm is one of Tagaytay Highlands' popular amenities to visit.  It's a well-maintained petting zoo with a well-manicured garden. 
They've got several collections of birds (a blue and gold Macaw welcoming you at the entrance), monkeys, llama, reptiles, and many others.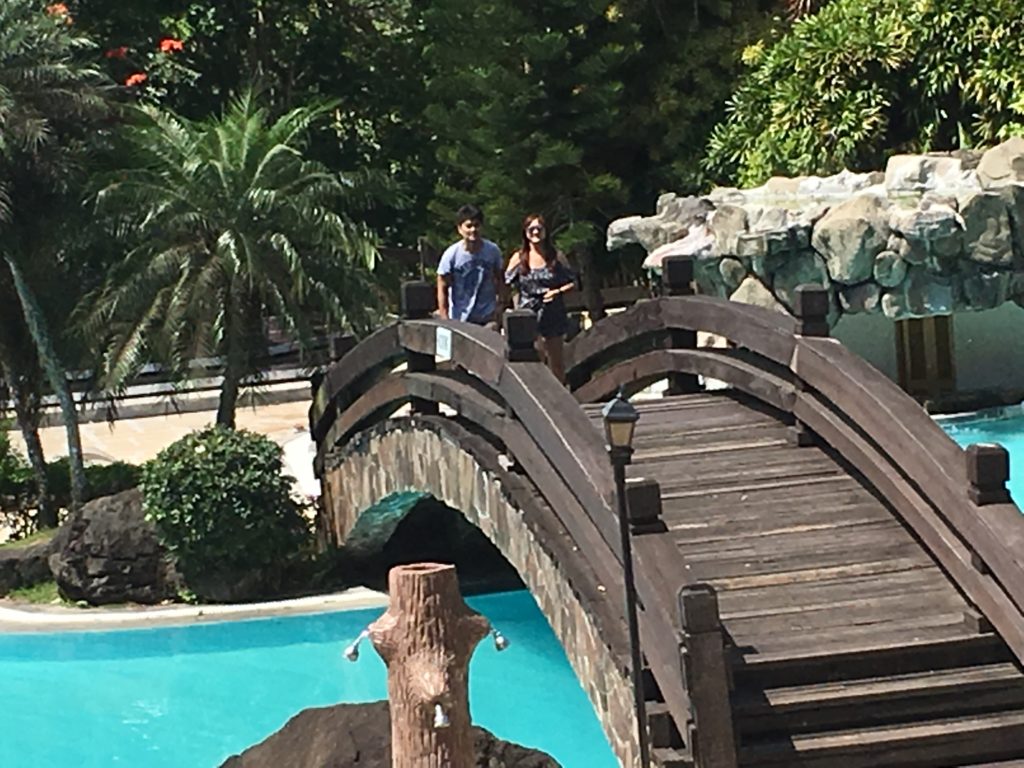 The outdoor pool is a great escape to recharge your physical and mental well-being. 
Everything at this place is clean, manicured, and well maintained.
Travel Philippines Vacation Planner
I know that planning a vacation is overwhelming. 
The travel Philippines planner will help you plan ahead, get organized with all your travel preparations to make your vacation in the Philippines a memorable one!
Running out of money after a vacation can be a major problem which you'll definitely want to avoid.
No more overwhelmed and being disorganized!
Travel Philippines Vacation Planner, Travel Planner Organizer, Holiday Travel Journal, Travel Planning, Plan My Trip PDF Instant Download!
These downloadable digital vacation planner pages can be printed as many times as you'd like. All pages have extra space in the margins so you can punch holes on the side and kept it in your travel at your own pace binder.
S E C T I O N I N C L U D E S:
+Travel Info Log Sheet
+Travel Packing List (with suggested items)
+Packing List (blank)
+To-Do Bucket List
+Hotel Booking Tracker
+Travel Budget Tracker
+Daily Itinerary
+Places To Visit In the Philippines
+House & Pet Sitter Info Sheet
+Travel Journal
+Travel Stickers
+Overall Experience
Tagaytay Highlands Dining Experience
The Highlands China Palace for excellent Chinese cuisines.
For meat lovers, you can try the Highlands Steak House serving Australian and Wagyu steaks.
The Filipino Restaurant where you can enjoy the most authentic Filipino cuisines like the Bulalo Soup, Sinigang, Sizzling Bangus, and the Crispy Pata.
If you are looking for some healthy options you can try The Sports Center Veranda. This is located on the 2nd floor of the sports center. They offer light healthy snacks.
Akasaka Japanese Restaurant offers teppanyaki, robatayaki, and varieties of Japanese ala carte dishes.
The food is of premium quality!
Is Anyone Allowed To Enter Tagaytay Highlands?
Tagaytay Highlands and Midlands is a members-only golf and country club, but if you know anybody who can host you then better try it.  They will allow you to enter the club via guest card.
As guests, you first need to go to the administration area to fill out a form and get your day pass. The office is located at the main club where one of the main dining areas is also located.
For Tagaytay Highlands club share and membership inquiries, you can just check the details here.
GET THE BEST PHILIPPINES VACATION & TOURS
How To Get To Tagaytay Highlands
Tagaytay Highlands is easily accessible via the Sta. Rosa Exit of the South Luzon Expressway (SLEX) or via Coastal Road. Once you get to the top of the main highway overlooking Taal Lake, turn left towards Picnic Grove.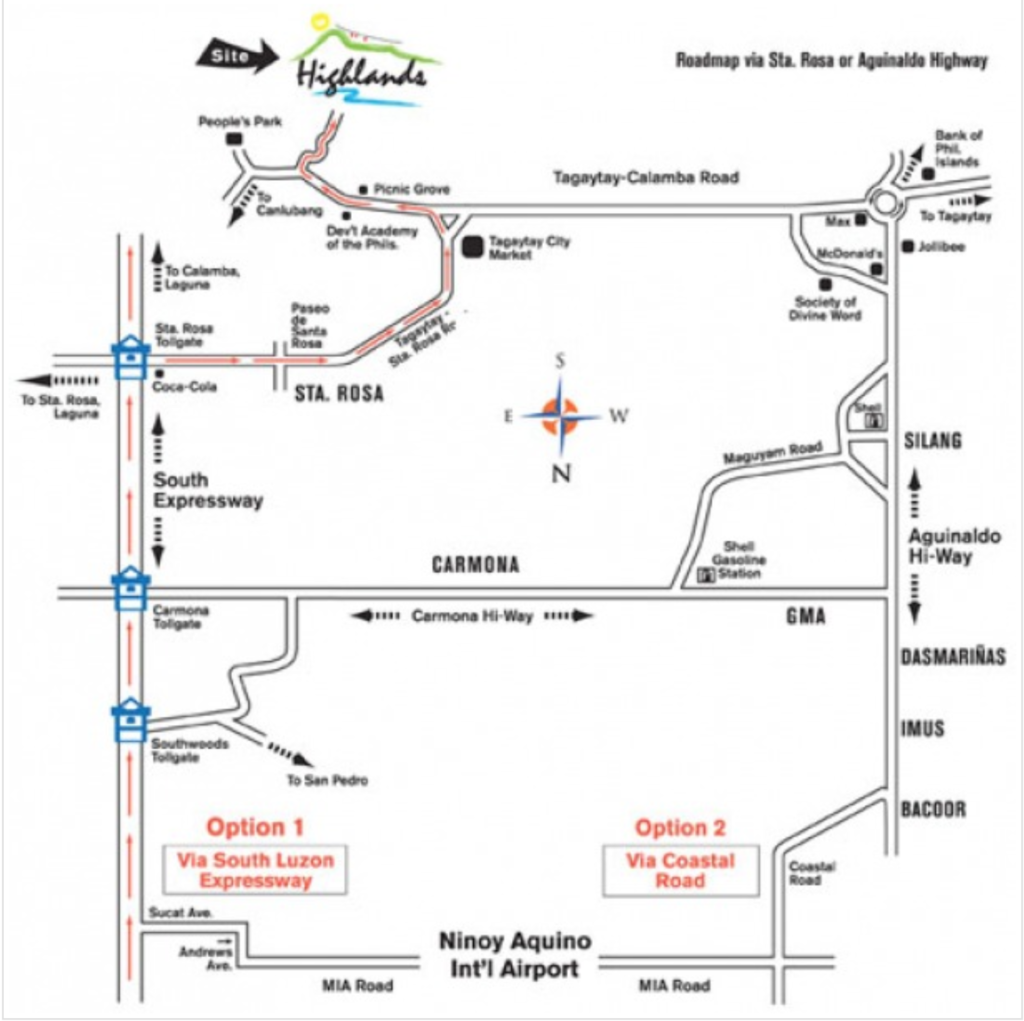 Collecting life-long memories with your loved ones is the best thing in life. It doesn't matter if you prefer a luxurious trip to Europe or a simple family getaway in a nearby town. Put your family first! What is important is to take a break from life's daily stress – create the joy and beauty of traveling together.
The Tagaytay Highlands Country Club looks to be the perfect escape from the city. It was an amazing 2 hours out of Manila.
To recap, here's what we have covered in this post:
More Travel Planning Resources: