3 Top Things to Do in Osaka That You Should Not Miss! (video + photos)
Planning a trip to Osaka? If you're visiting Osaka for the first time it's not always easy to list down what attractions to see, the best place to stay, and what local food to try. 
Planning a vacation can be overwhelming! And it can ruin your whole Osaka trip if you don't plan your vacation ahead of time.
In this post, we'll talk about:
How to Plan a Perfect Trip to Osaka?
Preparing for a trip is exciting and stressful sometimes. To reduce the chance of any worry, I recommend that you have all your travel preparations before your pre-departure.
Because there is really nothing better than being prepared for your trip and have your list of things to do to make your Japan trip more worthwhile. If you are a neat freak creature like me
Start first by answering these questions:

How many days should you spend in Osaka?

What is your accommodation budget?
What is your food budget?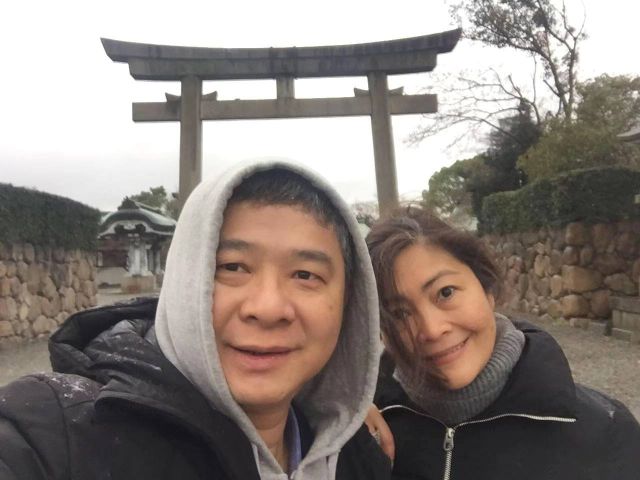 3 Top Things to Do in Osaka that you Should Not Miss
Osaka will always be one of my favorite destinations in Japan because I love okonomiyaki and takoyaki –  both originated in Osaka.
Since this is already my second time trip to Osaka and as an empty nester couple, we fly here for food. 
Osaka is a food lover's paradise which is why during this trip we decided to book at the Comfort Hotel Shinsaibashi. We stayed in Osaka for five days and remains one of our favorite cities to visit in Japan. 
So here are my top 3 things to do in Osaka that you should not miss even if you only plan for a day trip.
Osaka castle is a must-to-see tourist attraction in Osaka, Japan. It played a major role in the unification of Japan during the sixteenth century of the Azuchi-Momoyama period. 
The Osaka castle has an observatory area with city views and a history museum. Though the Osaka Castle is a bit too touristic, still has its charm. The park is well maintained and they have many activities to enjoy.
If you want to enjoy the story-telling, it's good to have an English audio tour for better understanding.
How to get to Osaka Castle?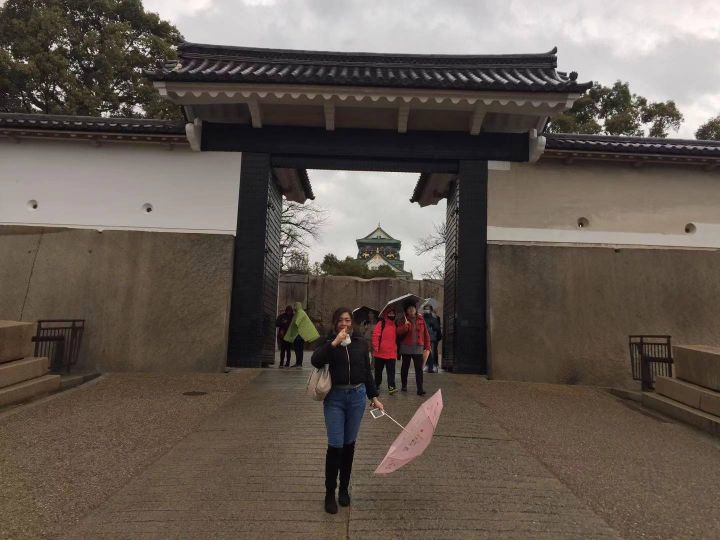 If you are heading to Otemon gate, this is the park's southwestern corner, then the Tanimachi Yonchome Station along the Tanimachi and Chuo subway lines is the closest station. 
And the closest JR station to Osaka Castle is Osakajokoen Station on the JR Loop Line. It's about a 10-minute ride, a 160 yen (note: this might be subject to change) ride from JR Osaka Station.

The Oteman Gate is the most common way to enter the park. Many rulers from all over the country visited and entered the castle through here.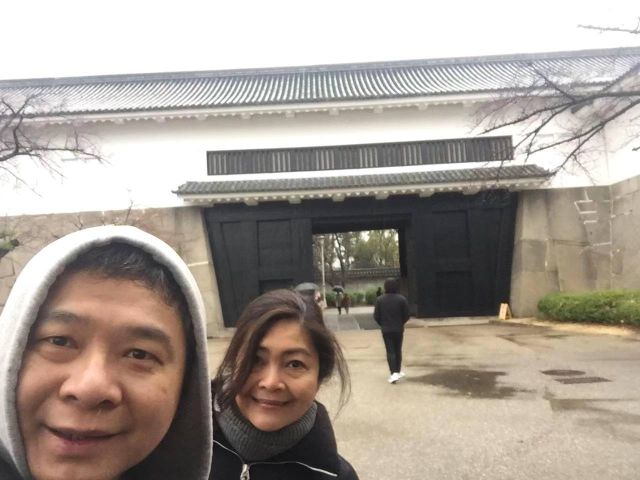 Osaka Castle Hours and Fees:
You can go inside the Osaka Castle Park for free but going inside the Castle Tower, admission is 600 yen.
Tickets to Nishinomaru Garden – adults, 200 yen; children (15 and younger) and seniors (65 and older), free.
Opening hours – 9 a.m. to 5 p.m. daily (last admission at 4:30 p.m.). 
Click here for more details.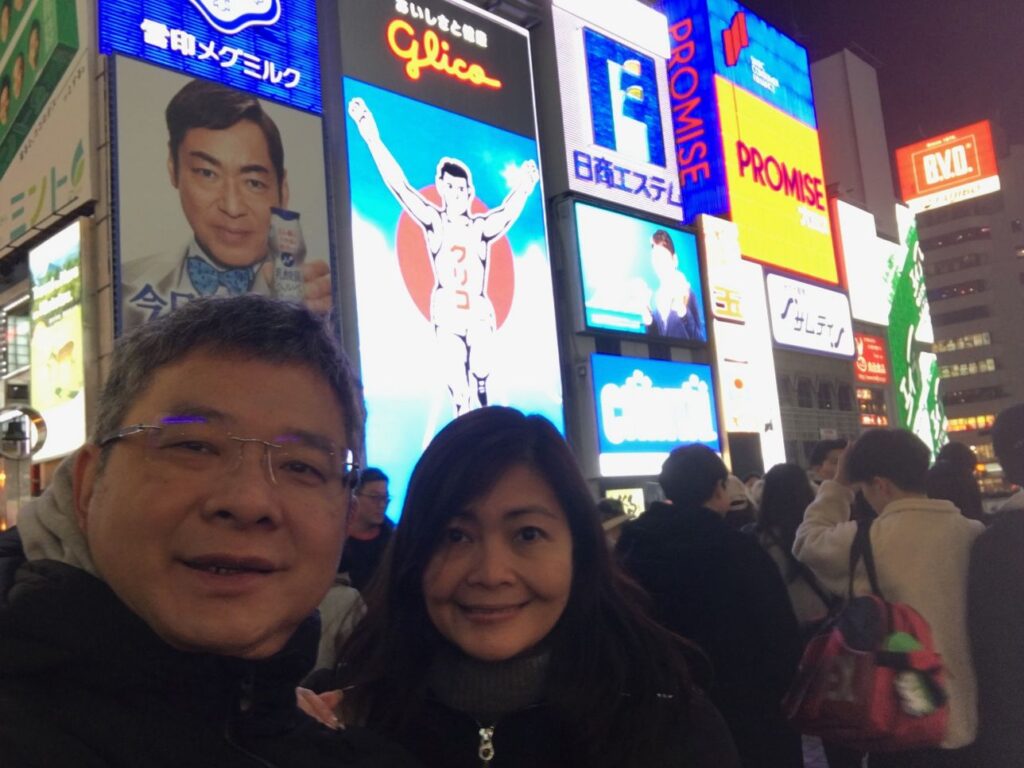 If you are obsessed with "Oishi" Japanese food, then the Dotonbori area is the perfect place to be. My family loves to eat and every time we travel, we always make sure that we eat the local dishes. 
Aside from a collection of good restaurants, street food, and entertainment, Dotonbori is one of Osaka's famous destinations because of its giant glowing neon light billboards. The giant Glico sign and the gigantic crab display are among the most popular attractions of Dotonbori Osaka.
3. Shinsaibashi Osaka (Shinsaibashi-Suji Shopping Street)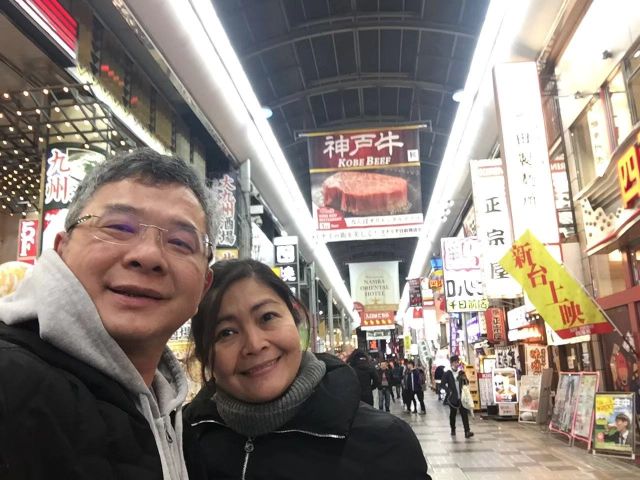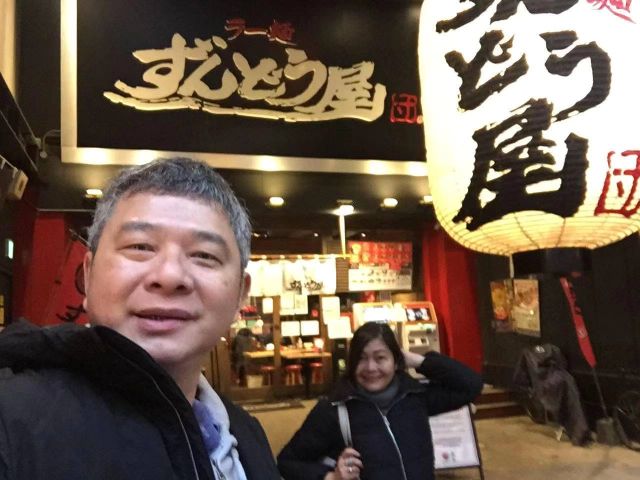 The Shinsaibashi-Suji is the best-known shopping area in Osaka.  You will definitely love walking around this roofed shopping street that is about 600 meters long. Shops of all kinds and for all ages.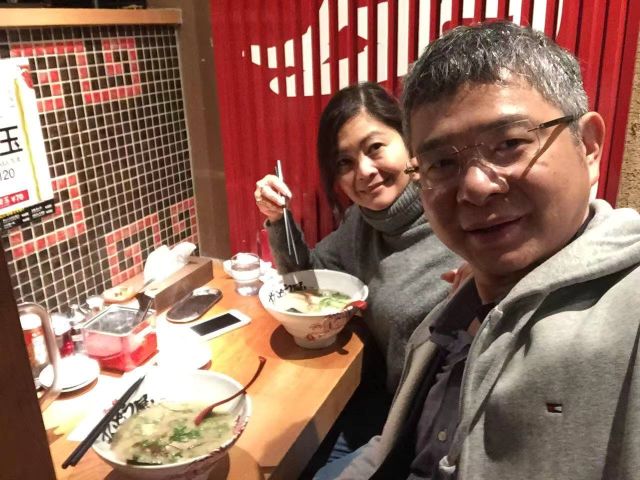 With countless stores from cosmetics, clothing, Japanese souvenirs, fast food, or having the best ramen, and fluffy Japanese souffle pancakes, you can literally have and buy anything here. 
The Best Japan Travel Planner (Instant Download!)
Are you looking for a stress-free and fun-filled vacation in Japan?
The Japan Travel Planner is designed to help you removes any guesswork when planning a vacation.
No more disorganization & overwhelmed!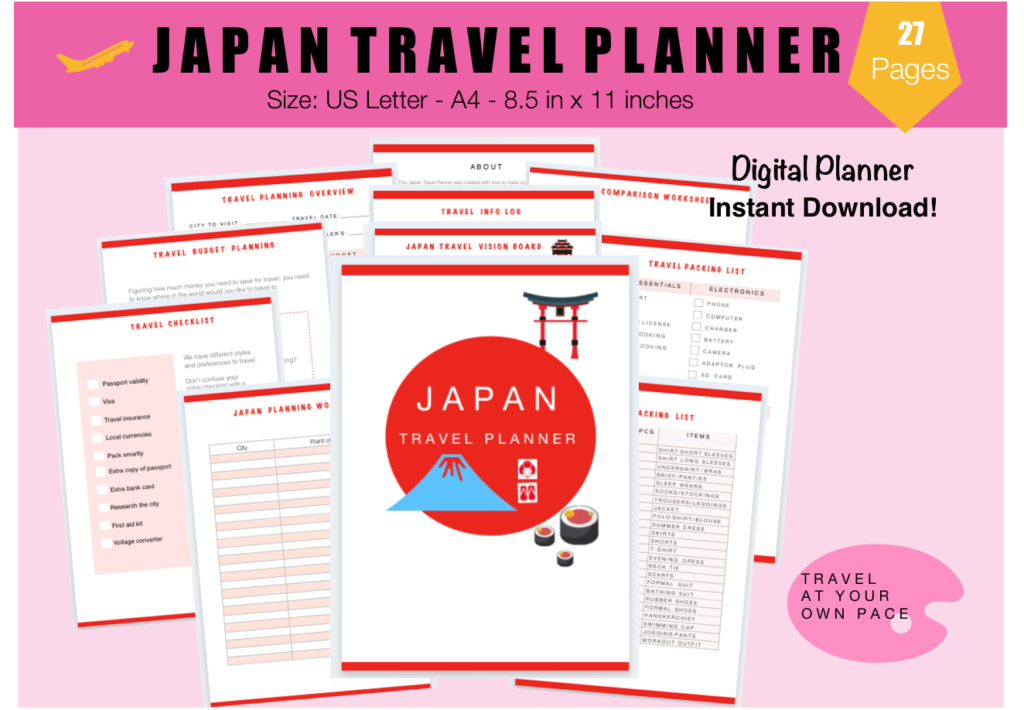 This Japan Travel Planner is a complete travel planner, meaning every aspect of your trip can be planned using this planner! I hope that this helps you plan your next unforgettable Japan vacation! Organize every aspect of your vacation from flights, things to do and see, hotel to stay, and so much more! 
Click here to download your Japan Travel Planner
I am sure you'll definitely love simplifying things jotting down & crossing things off your Japan Travel Planner whenever something is DONE! I know that every mom wants to have the best vacation experience for their loved ones.
So travel to Japan with comfort and plan the vacation of your dreams that covers you from A-Z with Japan Travel Planner that I created with love.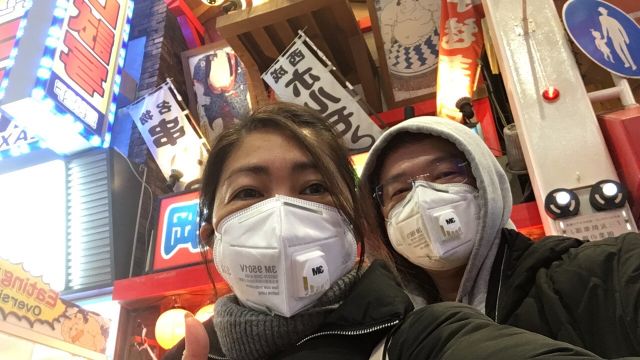 With both nostalgic charm and contemporary style, Osaka is a dazzling city that offers some of the best food, shopping, amazing Japanese culture, and nightlife. Quite frankly, I love traveling to Japan not only because of the food,  but it's incredibly convenient to go around. 
The trains come often and on time. Everything is efficient, admirably clean, and the Japanese people are polite in which no one eats, drinks, or talks on the phone inside the train.
To recap, here's what we have covered in this post: 
Enjoy this article? Pin It! And share this post with your friends
How am I able to Turn My Travel Dream To Reality?