My Nagoya Trip That I Will Treasure Forever
I spent one day in Nagoya visiting my cousin that I haven't seen for almost 30 years. I was glad we took the time to stop in this city and were able to meet her adorable family.  
Nagoya often gets overlooked, however, the city has a lot to offer… Nagoya is the fourth largest city in Japan and famous for the big automobile manufacturing facilities such as Toyota, Honda and Mitsubishi.
So if you are planning to visit Nagoya Japan…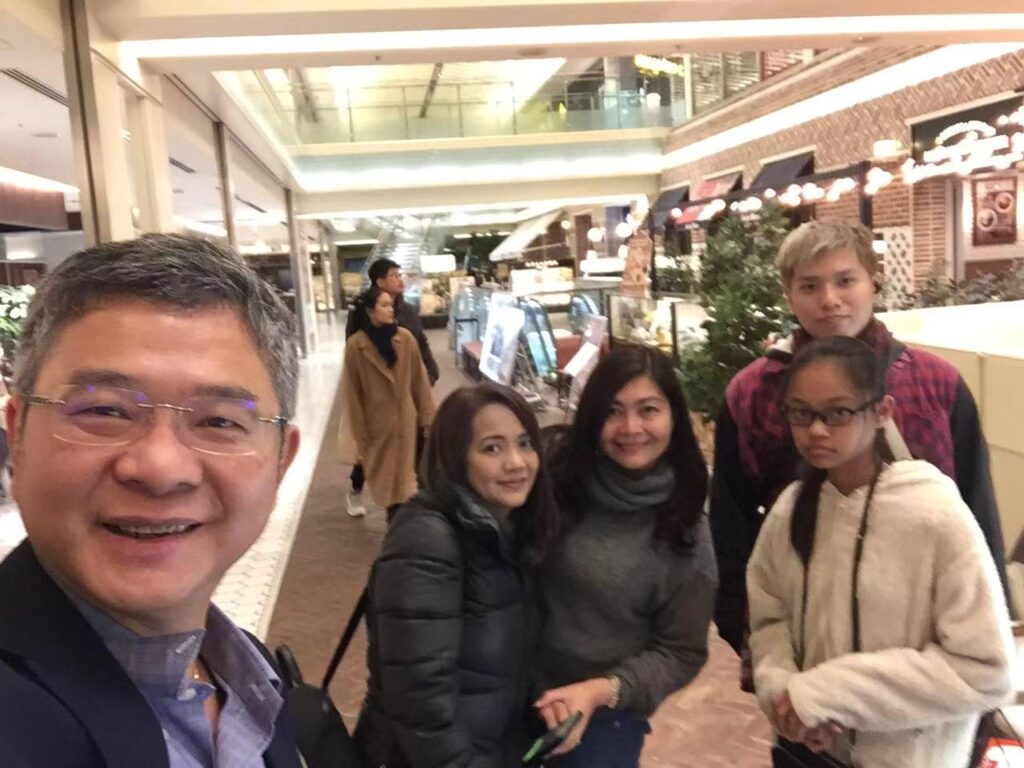 In this post, we'll talk about: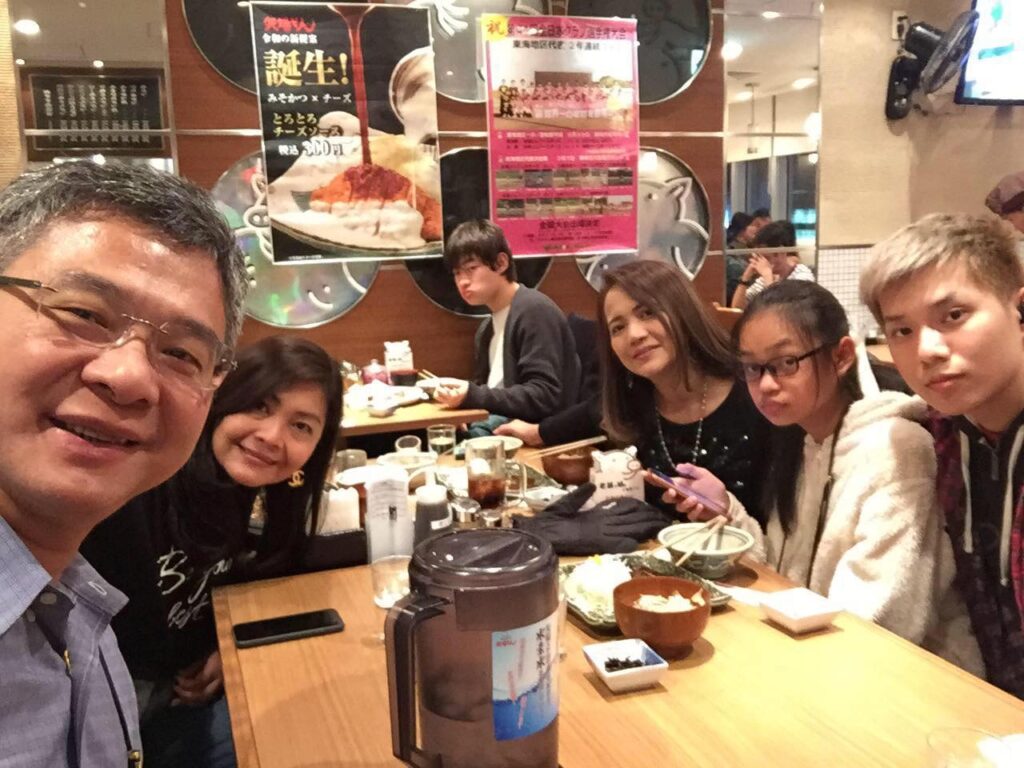 From Osaka, we took the bullet train to Nagoya. We arrived at night, checked in at the hotel, and immediately ring my cousin and we meet up for dinner with her grown-up children.
My G-O-S-H time flies!
I remember when we were younger playing together and now have our own life and family.
This trip was intentionally arranged for her to catch up on our lost years, however, if you plan to visit this beautiful city of Nagoya, here are some of the things to do in Nagoya.
Nagoya Castle was Japan's first castle to be designated a National Treasure. We didn't visit the castle but luckily before we leave we were able to have a quick far glance of the Castle from the top floor of the building where we had our lunch together before we left.
How to get to Nagoya Castle: The Castle is about 15 minutes by subway from Nagoya Station.
Take the Sakuradori Subway Line to Hisayaodori Station and change to the Meijo Subway Line to Shiyakusho Station. Get off at Shiyakusho Station. It is about a 3-minute walk to the castle's east gate.
2. Don Quijote Nagoya Sakae
The night we had dinner together, my cousin took us to Don Quijote. 
Don Quijote is a huge discount store in Japan that is open 24 hours. It provides everything you need, from beauty products, household goods, medicines, food, souvenirs to brand-name products. 
All kinds of things you can buy to take home. Don Quijote offers a tax- free purchase when your total purchases reached the amount of ¥5,000 or more.
How to get to Don Quijote:  From Nagoya Station to Sakae station, it will take you 30 minutes by walking. Via subway, you can take exit 1 Sakae station.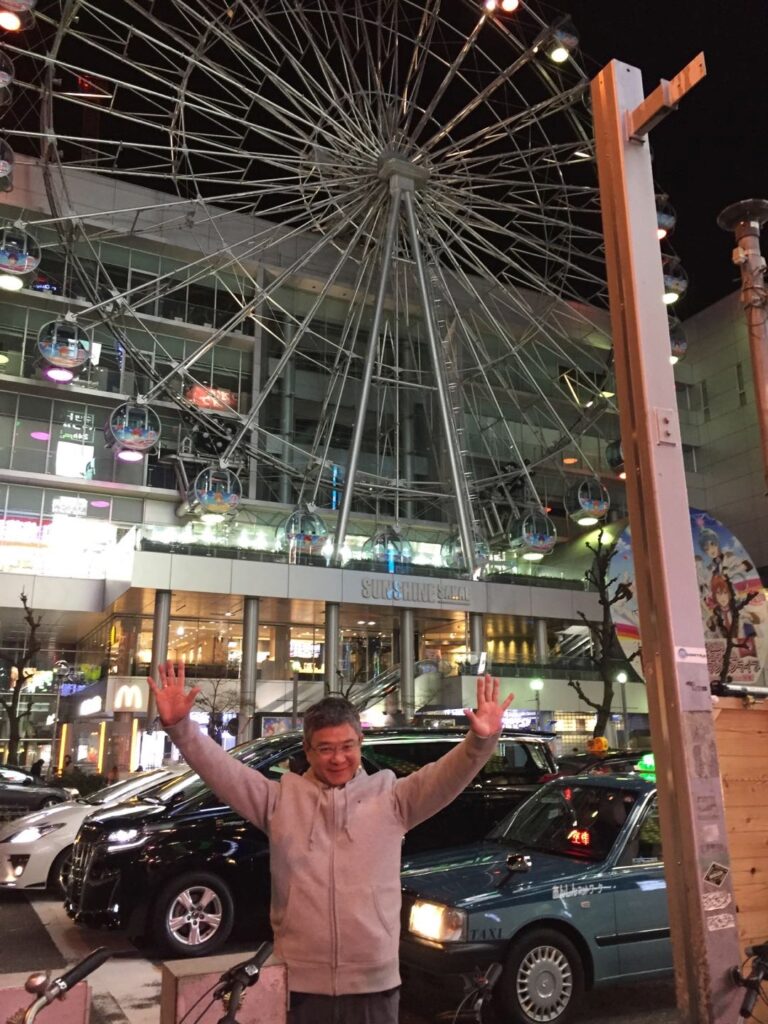 This photo was taken across Don Quijote Store.
3. Toyota Automobile Museum
We didn't have a chance to visit the Toyota Automobile Museum, but definitely, this is one thing to see especially if you love cars. The Toyota Automobile Museum offers the history and culture of automobiles from around the world. From the world's first gasoline-powered car to modern electric vehicles.
The next time we will visit Nagoya,  we will surely not miss this!
The Value for Money Hotel I Stayed in Nagoya
For travelers like me and my husband, staying at Hotel JAL City Nagoya was a good choice for us to spend a night here.
Hotel JAL CITY Nagoya is 0.3 kilometers from the city center and provides accessibility to restaurants and convenience stores.
From the train station, it was about a 10-15-minute walk to the hotel from Fushimi Station. Fushimi Station is one of the city's most famous business, entertainment, and shopping districts in Nagoya.  
The size of the room was decent enough and the double bed was big enough and comfortable for a couple.
My stay at Hotel JAL City Nagoya (with my room video tour).
What Local Dish to Try in Nagoya
This part of Japan is famous for its miso. Miso is a fermented paste that's made by soybeans. You should make sure to try the local specialty of miso katsu which is a fried pork cutlet which is covered in thick miso sauce.
Nagoya-meshi is the term for local cuisine in Nagoya and my cousin introduces one good place that offers delicious miso katsu with original flavors unlike those found in Kyoto or Tokyo.
And if you love Wagyu beef, then you want to treat yourself to the finest and delicious yakiniku.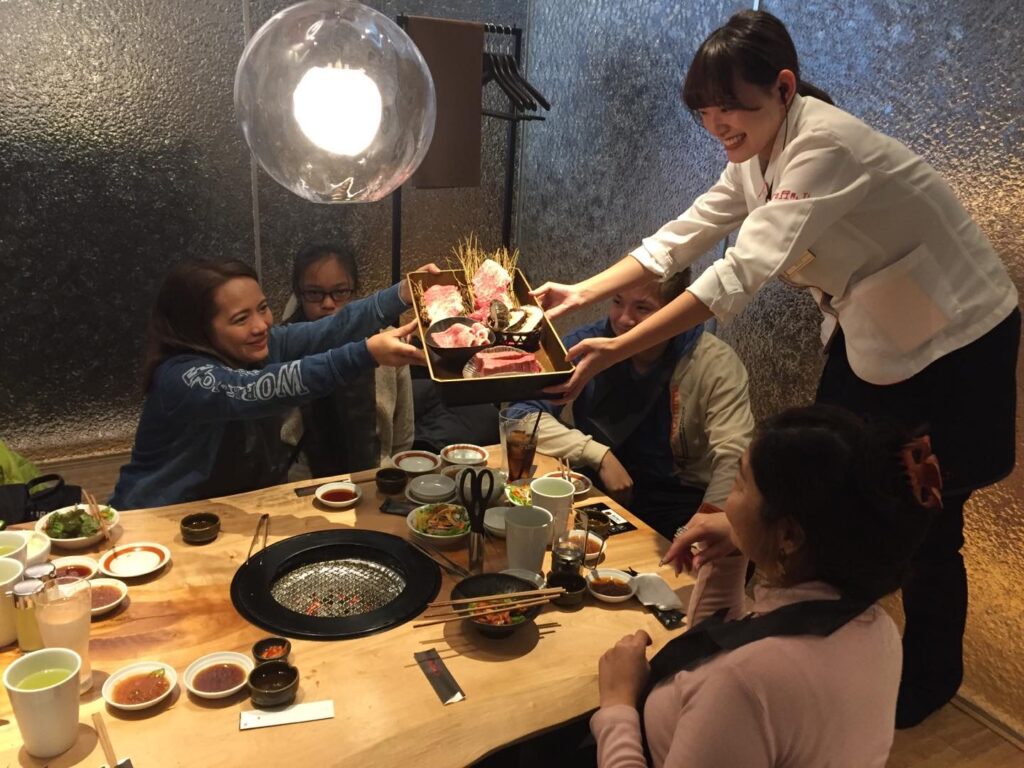 The Yakiniku Toraji BBQ Style Restaurant
Before we set apart and head to Mt.Fuji, we had our lunch at Toraji.  We have waited about 15 minutes to get a table but it's really worth waiting.
The food is good and the service is fast.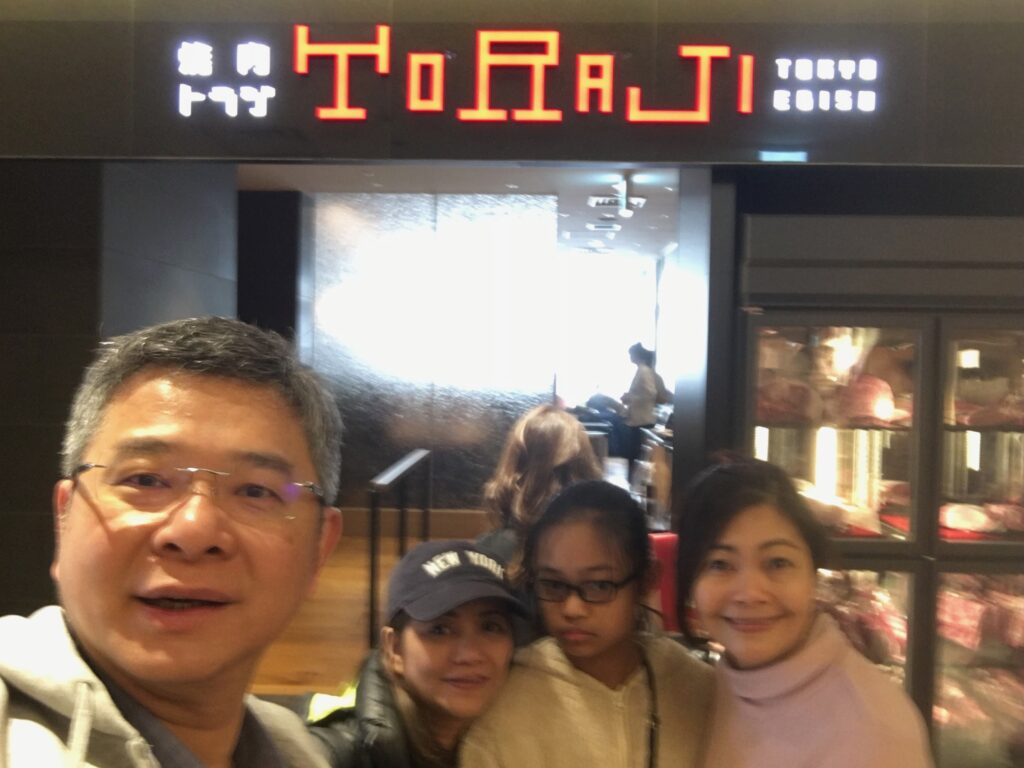 The Yakiniku Toraji is located at Central Towers-ten that is connected to Nagoya station. You can't go wrong with this place. They bring you the fresh meat, seafood, and veggies and you grill it yourself. 
The quality of the meat was excellent and every dish we ordered was perfect.  Would definitely visit Toraji again next time I'm in Nagoya!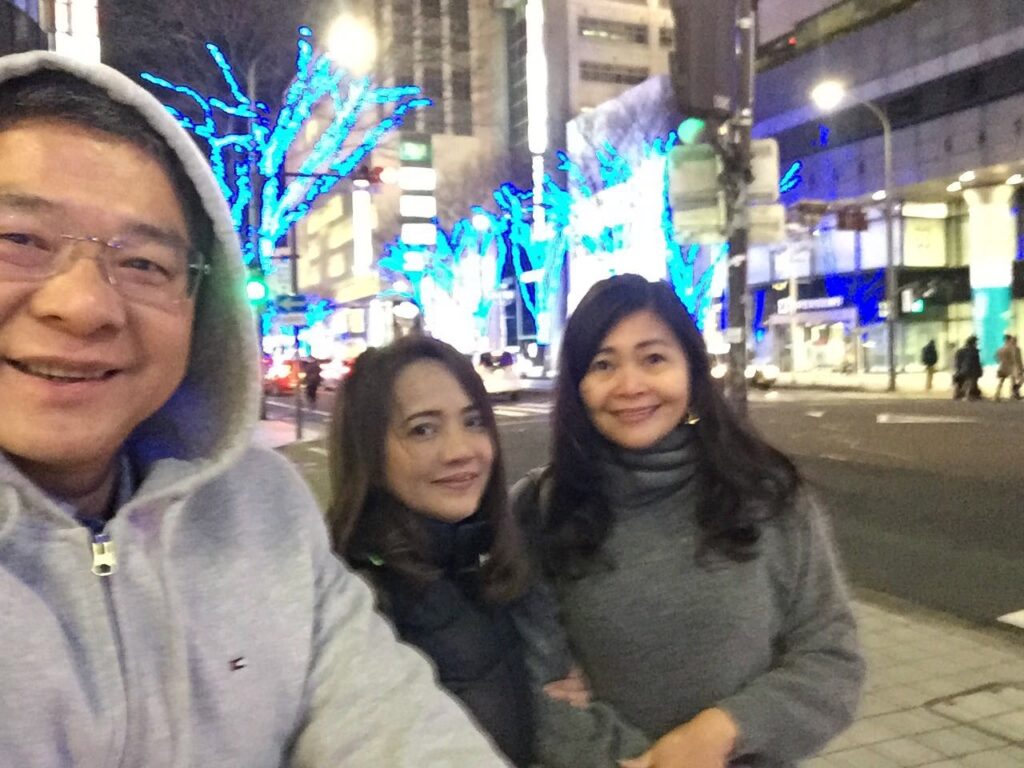 It was an amazing trip and I really enjoyed every minute of it spending time with my cousin. In the end, she gave us a memorable experience in Nagoya that I will surely cherish forever.
To recap, here's what we have covered in this post:
Enjoy this article? Pin It!