Beppu Kamenoi Hotel Review
When I travel to other countries, one of the things that I consider is the location of the hotel in order for us (my family) to go around efficiently. And I was so happy that I made the right decision to stay at the Beppu Kamenoi Hotel because it is not only a few minutes walk from the train station, this hotel is just right across lawson (convenient store) and Beppu Kamenoi Hotel is also a few minutes walk (about 10 minutes) to the restaurants and to Tokiwa department store.
Beppu kamenoi hotel is very convenient to Beppu Train Station. The bus stop going to the 8 hells of Beppu , sand bath and hot springs is also located at this train station – very convenient to go around!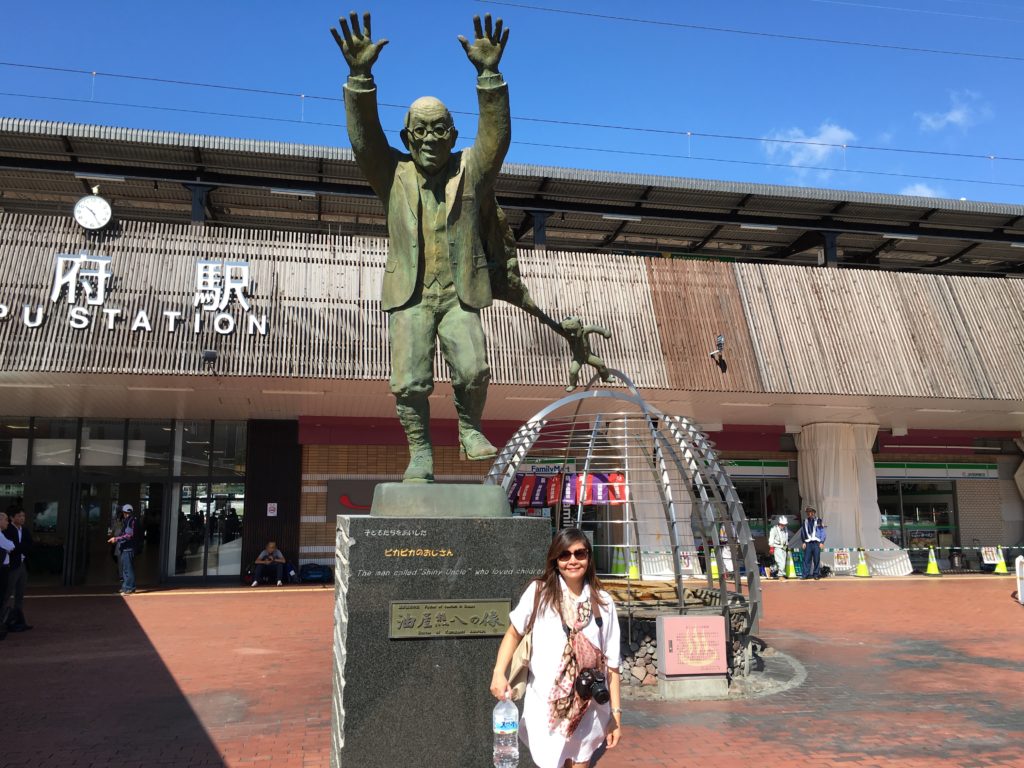 Beppu Kamenoi Hotel is just about 5 minutes walk from the JR Beppu Train Station.
Upon arrival I was instantly impressed by the hotel's spacious lobby and welcoming restaurants left and right.
The receptionist are so warm and helpful. When we arrived at the hotel, it was 10:30 in the morning. Beppu Kamenoi Hotel Check-in time is 3pm, so the staff assisted us to leave our baggage first, so we can go around and start exploring this beautiful town.
I recommend that you plan your stay at Beppu ahead of time so you will not miss the highlight of your stay in Beppu. If you want to have a one of a kind experience in Beppu, you can check my best things to do in Beppu – Experience the thrill of sand bath and mud bath!
I was trying to book for double room for my family, but they upgraded us to a family room for 6 people. Frankly, this room was too huge for us. All the guest rooms were remodeled in August, 2015.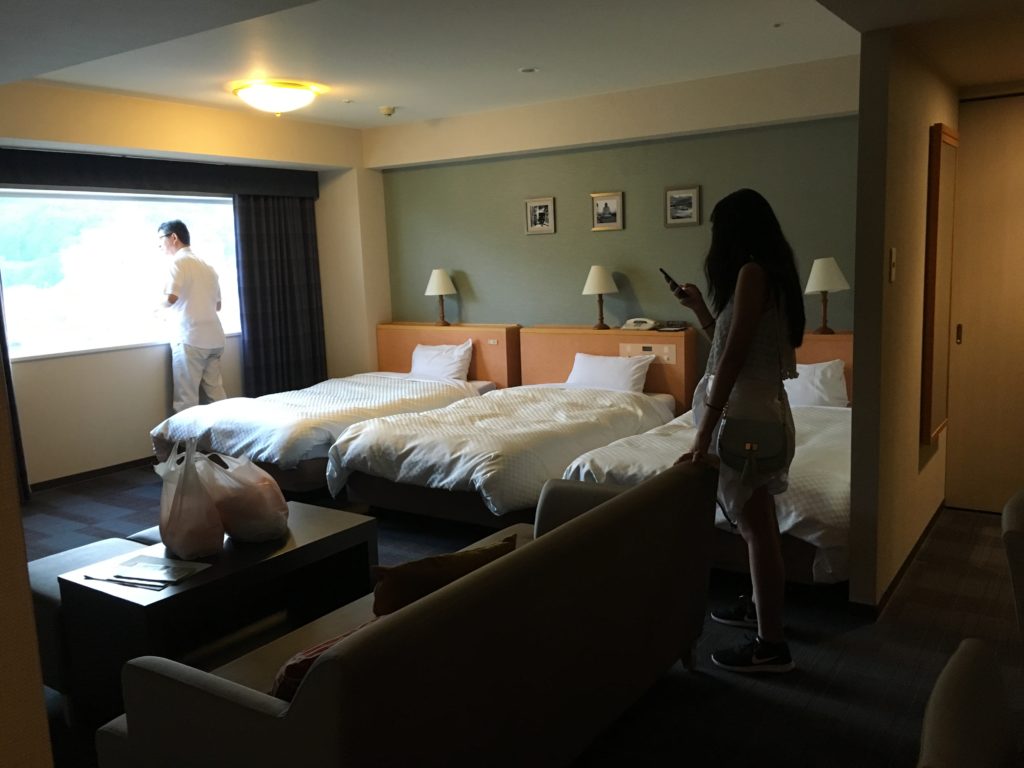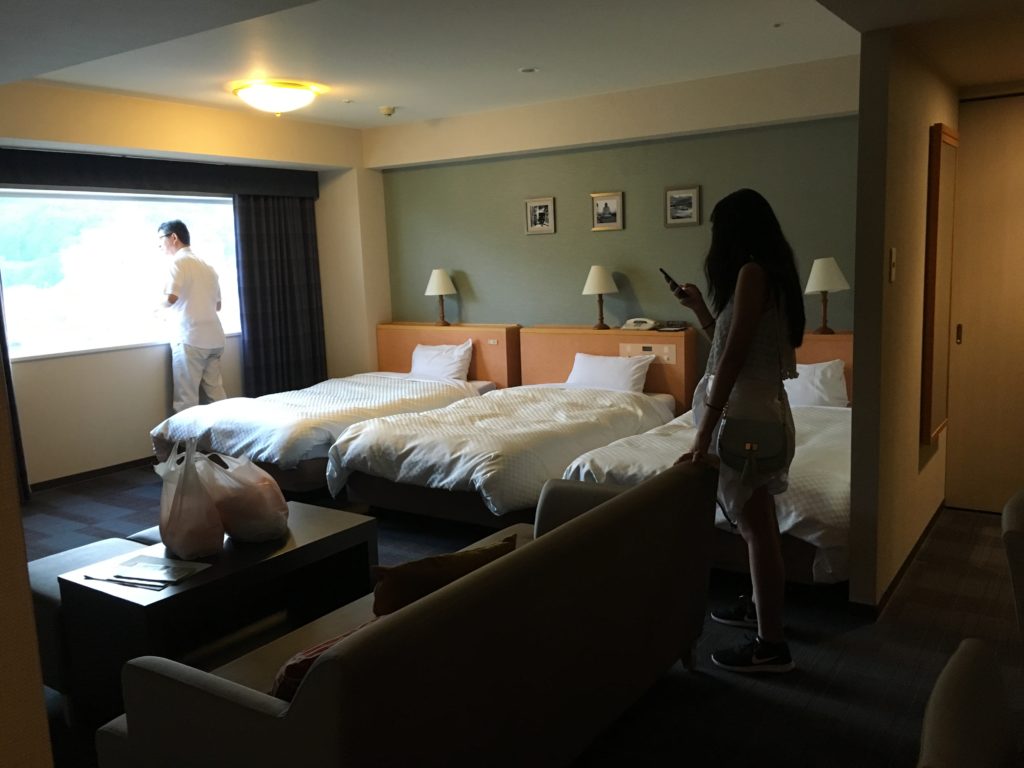 Photo of the family room – daughter standing & husband checking the view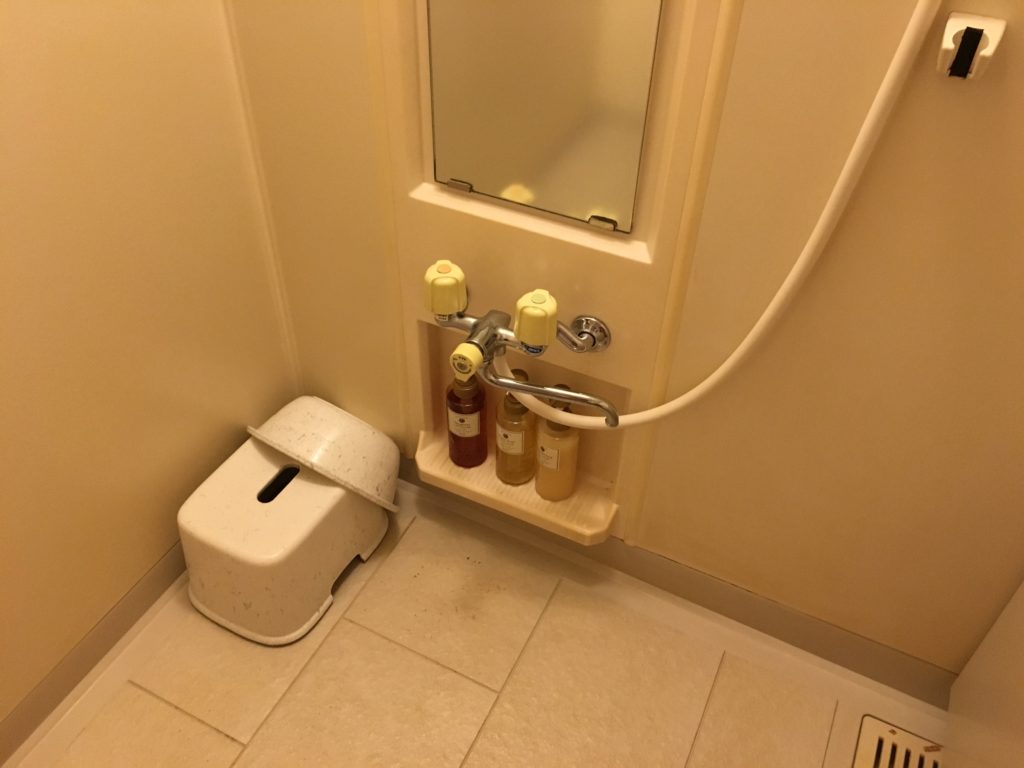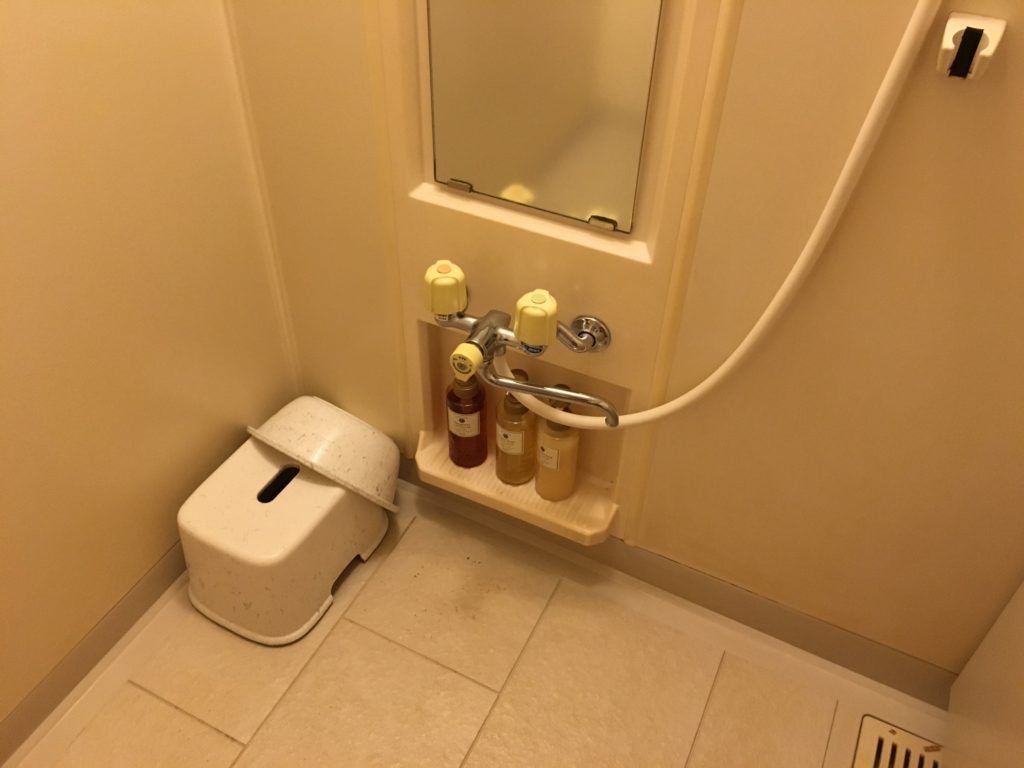 Beppu Kamenoi Hotel Shower area, photo taken from room no. 606
Beppu Kamenoi Hotel offers various types of rooms for couples, families, groups and solo traveler.
Type of Rooms: Beppu Kamenoi Hotel
Single room: 13 square meter. Very convenient for business traveler
Twin room: 21 square meter. Ideally suited for couples
Triple room: 31 square meter. Suited for parties of 3
Quadruple room: 31 square meter: suited for big family trips
Beppu Kamenoi Hotel Facilities
After a long day strolling around, you will feel rejuvenated after bathing in their large spa or open-air bath in the hotel located at the 3rd floor.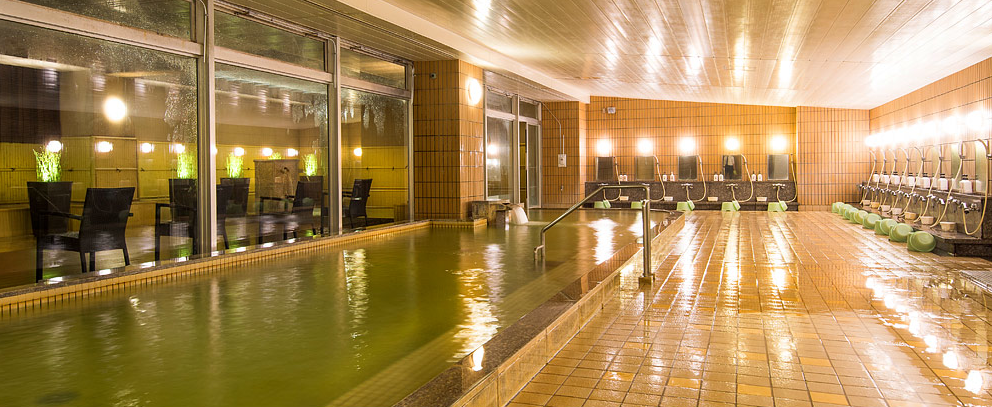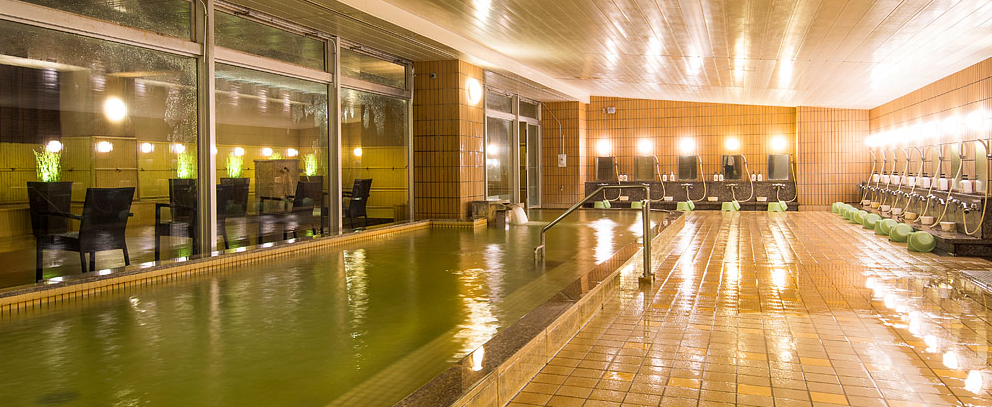 Beppu Kamenoi Hotel has a large spa that can accommodate 100 men and women each at once. I love their spa and their outdoor bath. It was clean and I love the feeling of taking a "sit-down" shower.
Inside this bath area, Beppu Kamenoi Hotel provide a good sauna bath area as well.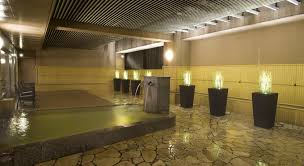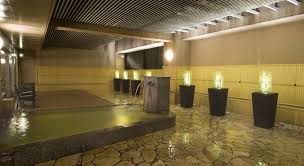 It was nice to have a relaxing time in a calm and healing atmosphere.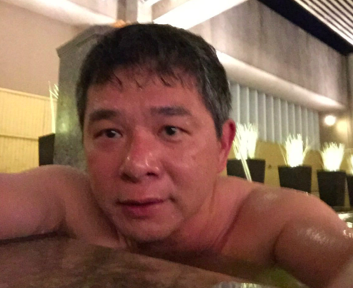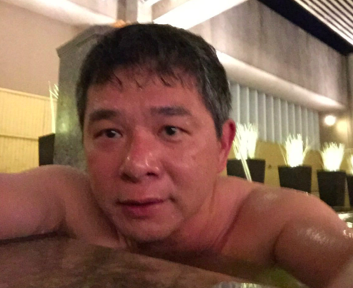 Shhhhhhhh…..my husband was able to take this snap shot at the outdoor bath – 🙂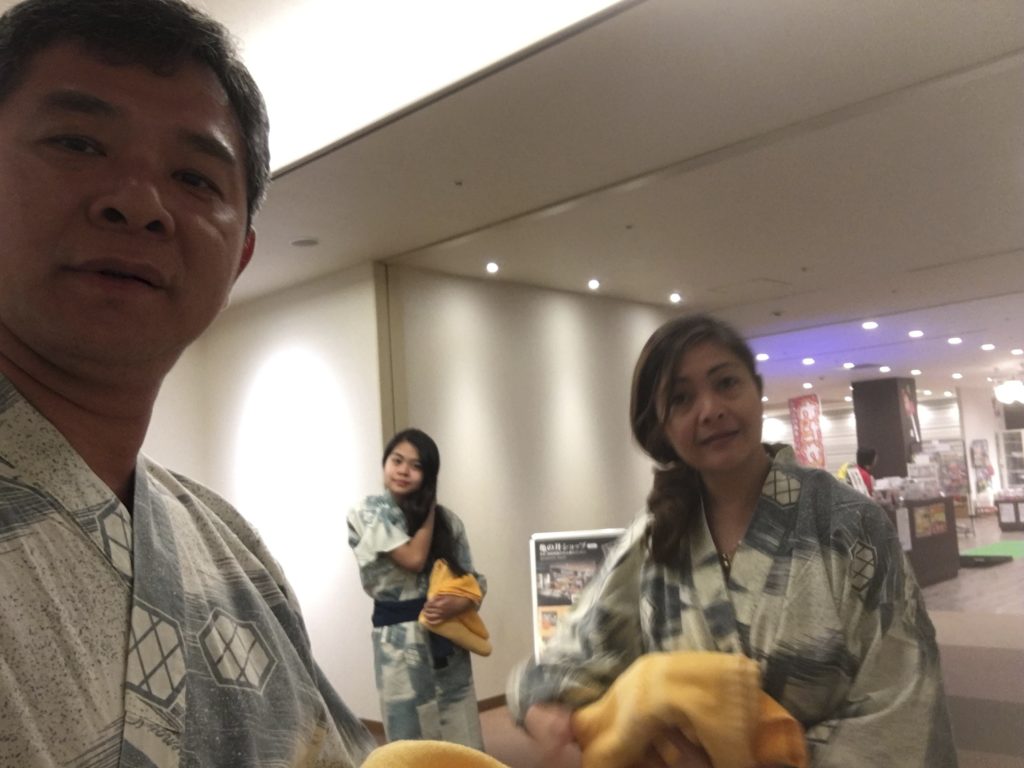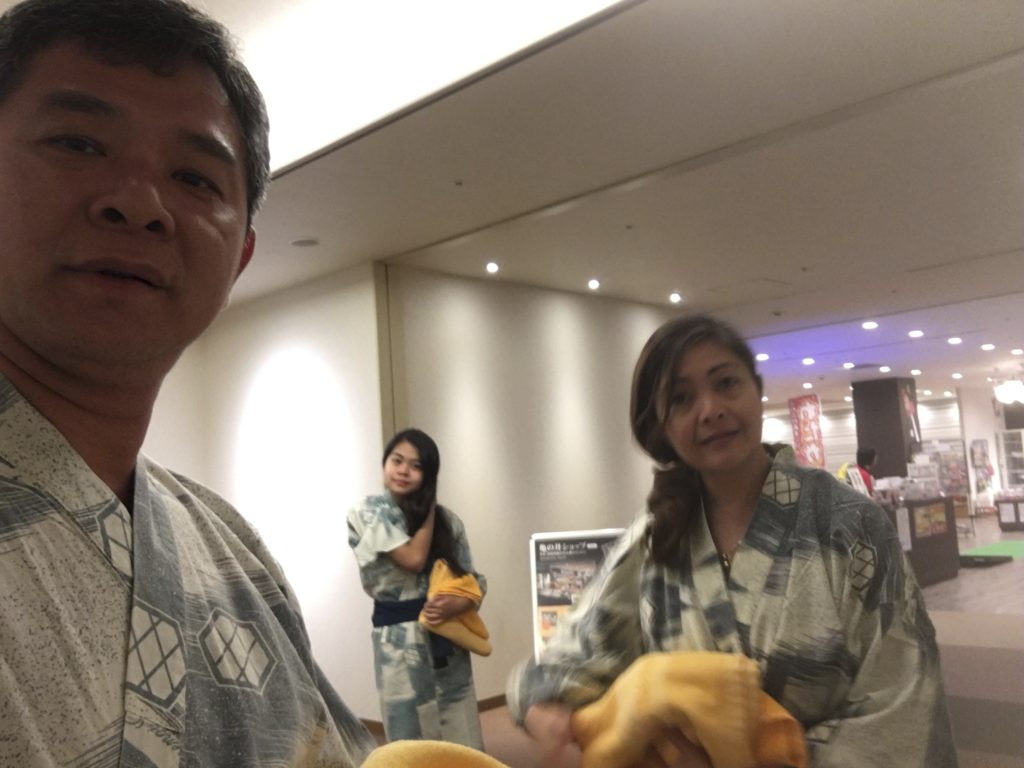 Yukata (japanese robe) is available in your room, but if you want to get extra – you can get it at the lobby beside the elevator.
Children are also allowed to go inside the hot bath areas.
Beppu Kamenoi Amusement Center
They have this "dagashi" zone at the 3rd floor (just right across the hot bath area) , offering some popular japanese candies in the old days and some old children toys.
My husband and I can even relate to these kind of games because during our childhood these games are also popular in the Philippines. The round paper ball that we called SIPA and the pala-bunutan board with prizes attached to it.
Beppu Kamenoi Hotel also have a huge shop at the 1st floor that sells varieties of candies, ice cream, noodles, drinks, japanese snacks, local souvenirs and clothes.
Beppu Kamenoi Hotel Restaurants
The hotel have three restaurants – Japanese restaurant , Chinese and Western food that you can choose from.
You can enjoy "tori-ten"(chicken tempura), "ryukyu"(sashimi marinated in soy sauce, sugar and sake in Aburaya Kumahachi Tei Japanese Restaurant.
And, if you are craving for a variety of food, you can try the buffet restaurant "Shidaka", You can enjoy the combination of menus from Japanese, Western and Chinese cuisine in a buffet style.
Beppu Kamenoi Hotel Kids Zone
I am sure that you will have fun with your family or friends if you stay at Beppu Kamenoi Hotel. This hotel is for both adults and kids. they also have table tennis, massage and laundry area.
TIPS: Make sure to plan your trip earlier and book your hotel earlier. One experience I had when booking a hotel in Japan was the room was taken so fast! Either you will be left behind with fewer options to choose from or the hotel rates are too high ranges from $250/night or above.
During my stay at Beppu Kamenoi Hotel on October 6 to 8 of 2016, the rate I've got for Double room for 3 person is $157/night, but they upgraded us to a family room.
When you see a hotel that suits your requirement, BOOK IT! immediately. In any event, you can book a hotel without paying anything and you can always cancel it at a certain time given to you.
Enjoy Beppu and have a pleasant stay at Beppu Kamenoi Hotel!
Hope this helps to make your trip to Beppu a memorable one!
I appreciate your feedback. Just leave me a comment below if this post help you with your travel decision -:)