It's so nice to be back in Thailand reminiscing down the memory lane. My family used to live in Bangkok, Thailand for 7 years when we used to work with the snack food manufacturing company as an expat and this is when my husband and I made our 2nd biggest decision in our lives quitting our full-time job together on May 2, 2012.
It was really a nice feeling to be back in Pattaya after so many years especially if you are travelling with your good friends. In fact, this is the second chapter of our escapades all together after our Beijing Trip to the Great Wall of China as we are both empty nesters.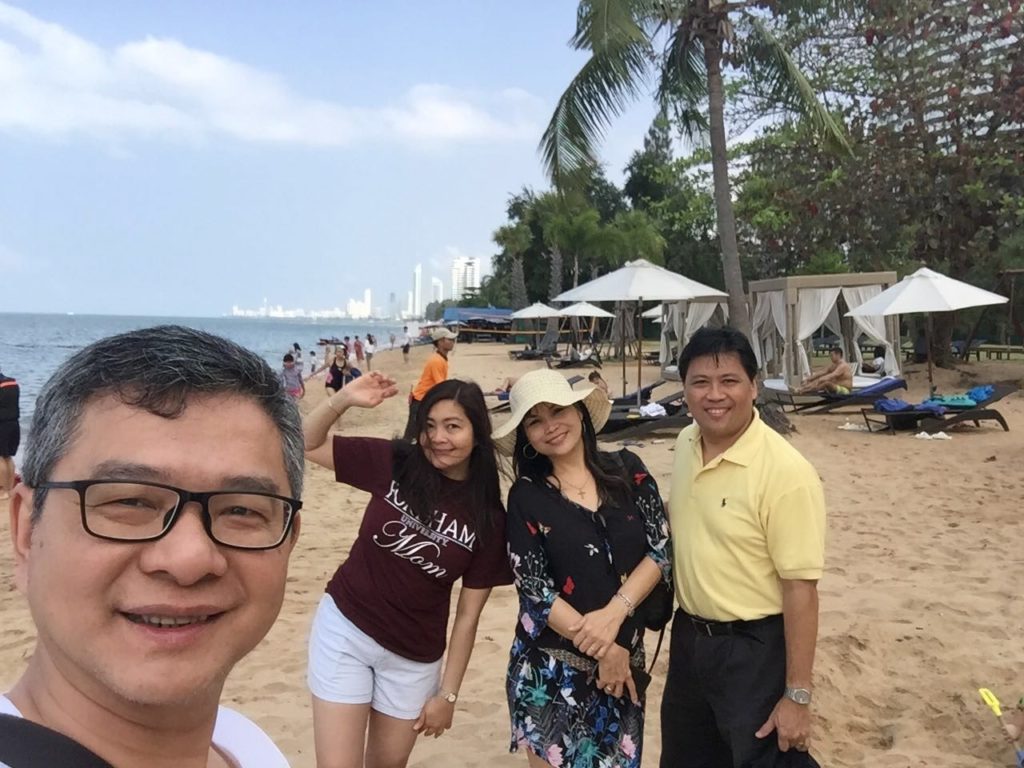 During our stay in Pattaya, we stayed at Movenpick Hotel for 2 nights located at the beachfront and one night in Bangkok.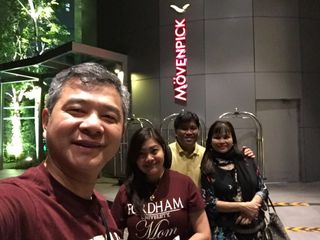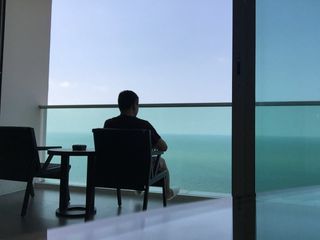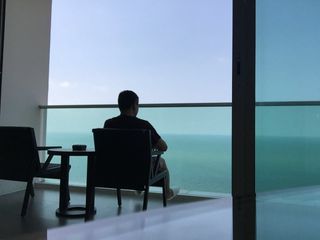 Movenpick is a 5-star hotel – the room is very nice & spacious with fast wifi, clean, the facilities and amenities are great and the staffs are courteous and friendly. Highly recommended.
BOOK HOTEL BEST RATE NOW!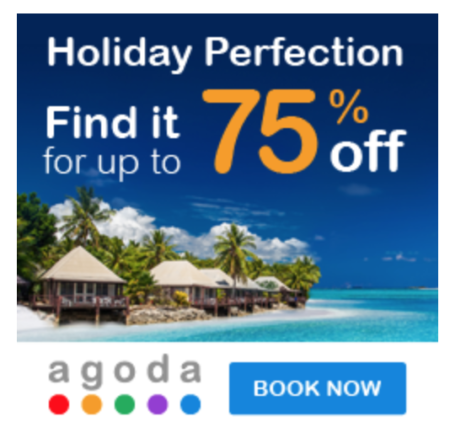 We arrived in Thailand at about 5:30 pm from Manila. Upon arrival at Suvarnabhumi Airport, we rented a car to go straight to Pattaya.
Pattaya is 147km southeast of Bangkok. Pattaya is the closest destinations you can get to for hitting the beach. There are many other things you can do and enjoy Pattaya like the cabaret show, crocodile farm, elephant shows, botanical garden and of course a lot of good seafood restaurants.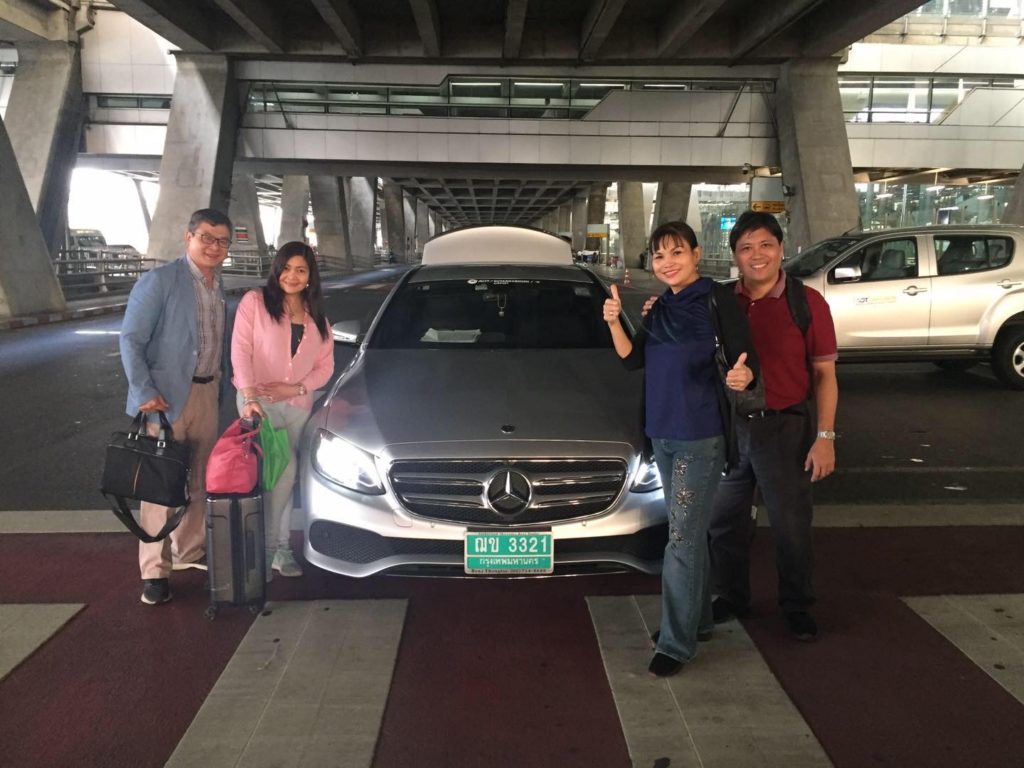 When you exit the arrival hall at Suvarnabhumi International Airport, there will be several transportation services to take anywhere in Thailand.
AOT LIMOUSINE is one of the official limousine services at the Suvarnabhumi International Airport. They provide airport transfer service that serves major cities such as Pattaya, Rayong, Hua-Hin, Ayutthaya and other cities throughout Thailand.
Their fare is a charter rate depending on distance and type of vehicle you choose. AOT Limousine operates 24 hours 365 days. They provide VIP lounge at the arrival hall exclusively for customers.
Click here to check AOT Limousine Rates.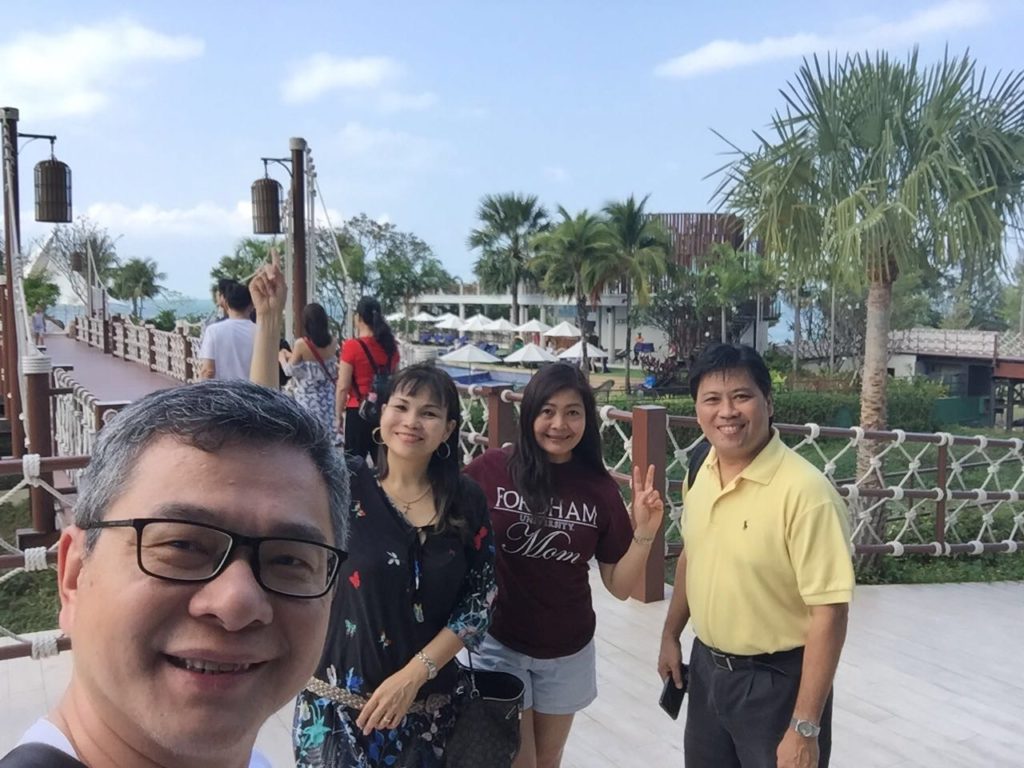 Bangkok to Pattaya by Bus or Taxi
The bus is a cheaper option, but if you have several pieces of luggage and if you are traveling in a group then this can be a hassle because it will not drop you directly to your hotel door.
Click here to find the taxi and bus fare.
1st Night in Thailand: The Walking Street in Pattaya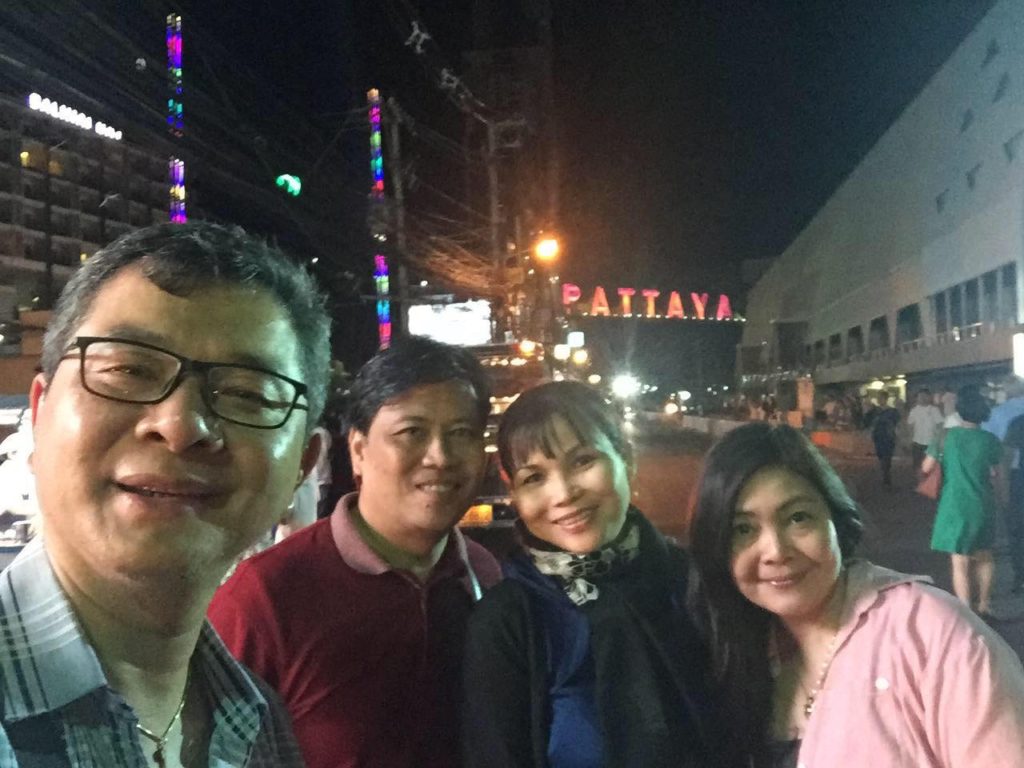 Pattaya is also famous for nightclubs which makes the city as a party destination.
Walking Street Pattaya is entertainment and a red-light district. It's about one mile long packed with Bars and go-go bar (with working girls if you know what I mean…) and a lot of lady-boy.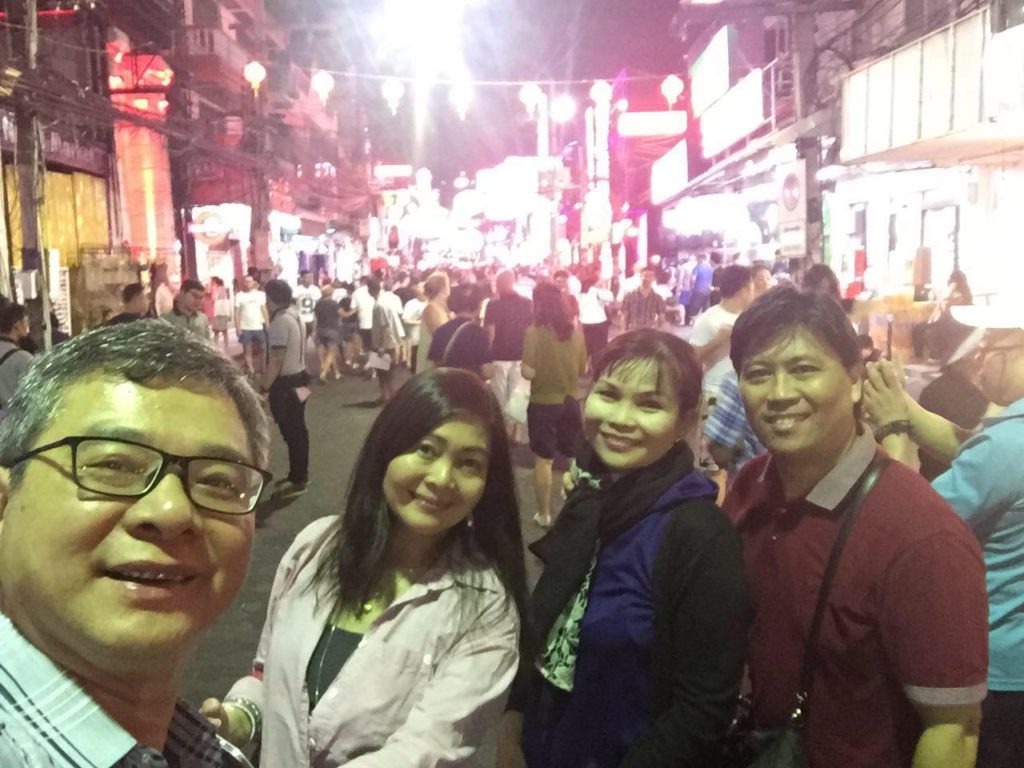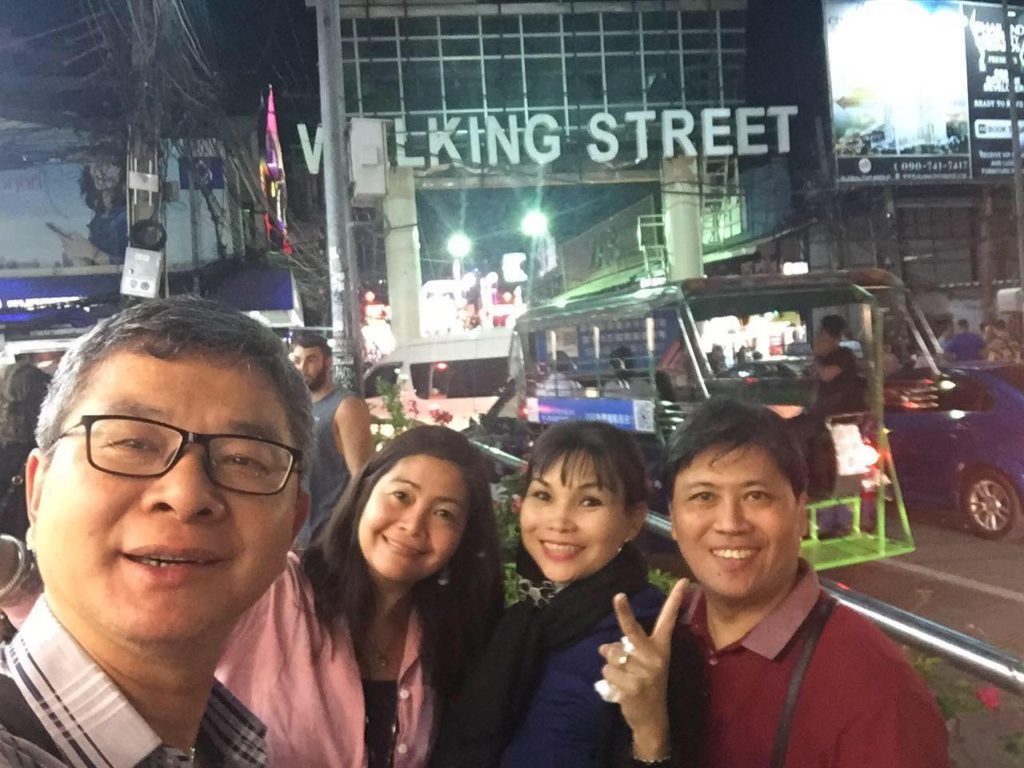 The walking street is a different experience if you are in Pattaya, but of course, if you are with your kids, it is not ideal to walk here, though I see a lot of tourists exploring the walking street with their kids. I would say a notorious place in Pattaya (sex shows are solicited in the open).
Along the street, you will find Turkish ice cream vendor, a lot of fruit stalls, convenient shops, massage parlor, different street performers playing and seafood restaurants.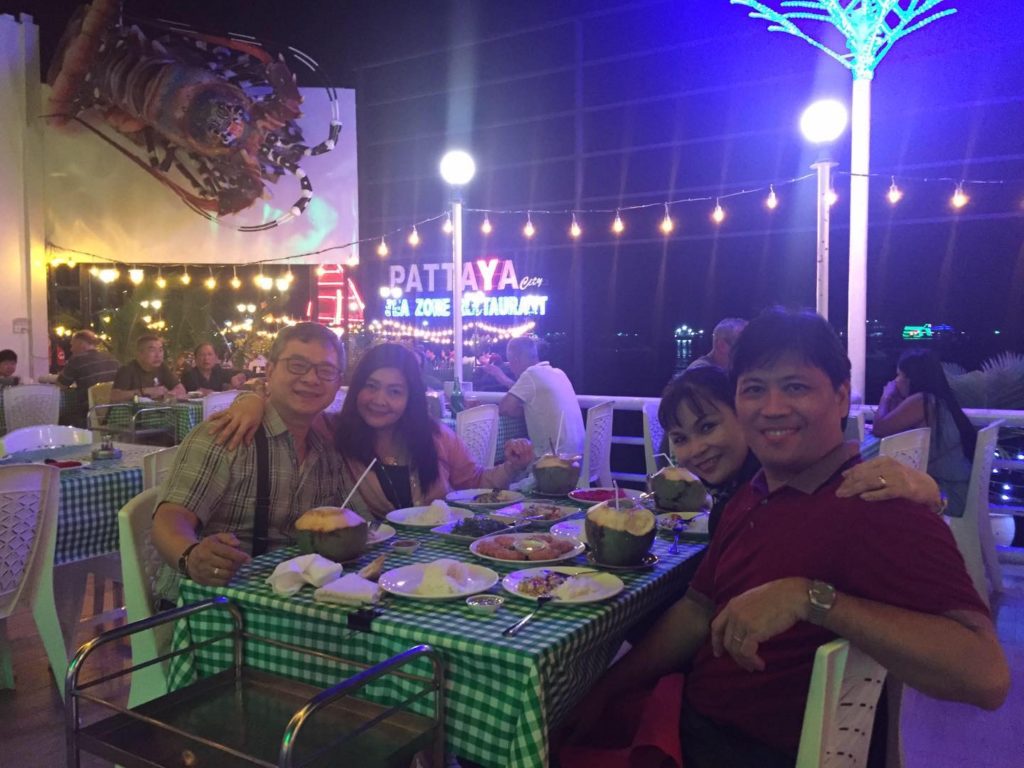 Tankay Seafood Restaurant as being among the oldest restaurants on Walking Street.
We ordered Thai curry crab, oyster cake, shrimp cake and a vegetable dish called "yud mala wan" (in Thai Language). This is chayote leaves that I recommend you should try. This is one of my favorite vegetable that I can only find in Thailand.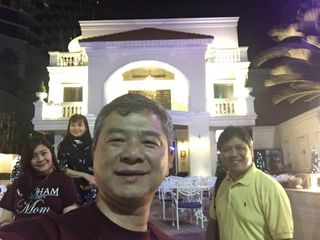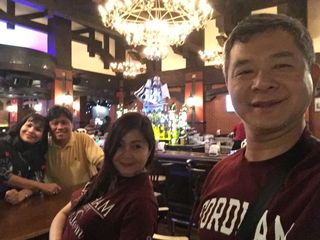 Day 2: Nongnooch Garden, Pattaya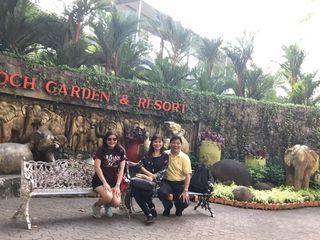 Nongnooch Pattaya Garden is one of the most popular botanical gardens in Pattaya that is welcoming tourists from all over the world.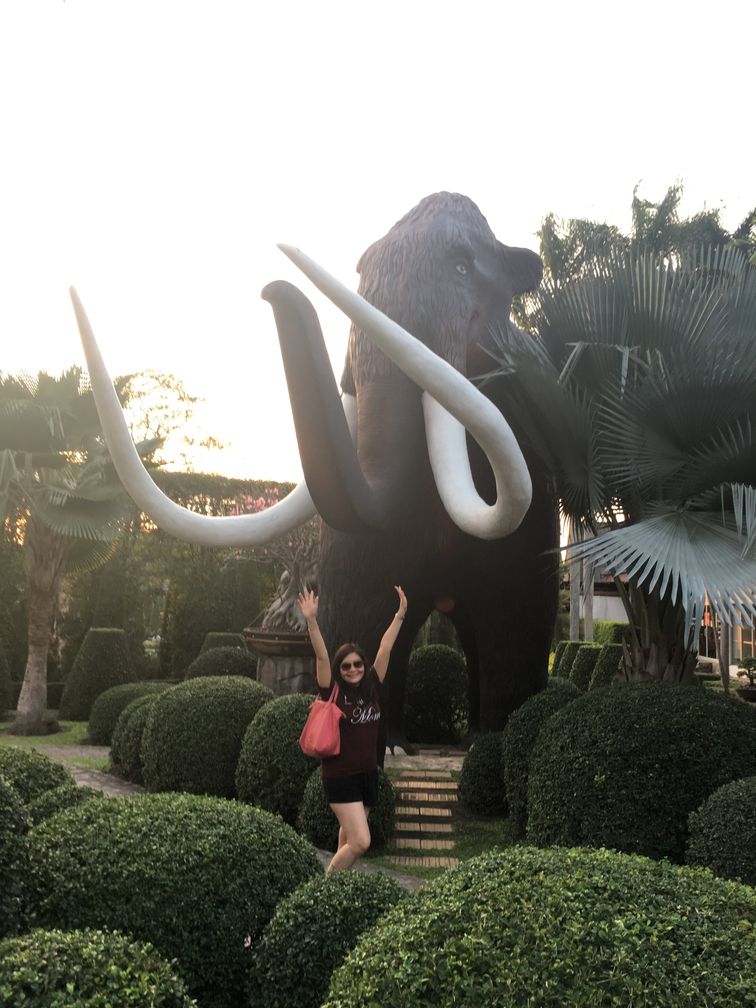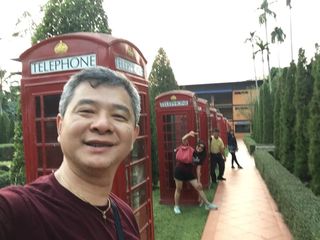 A 600-acres beautifully landscaped park in Pattaya. The garden is one of its main attractions.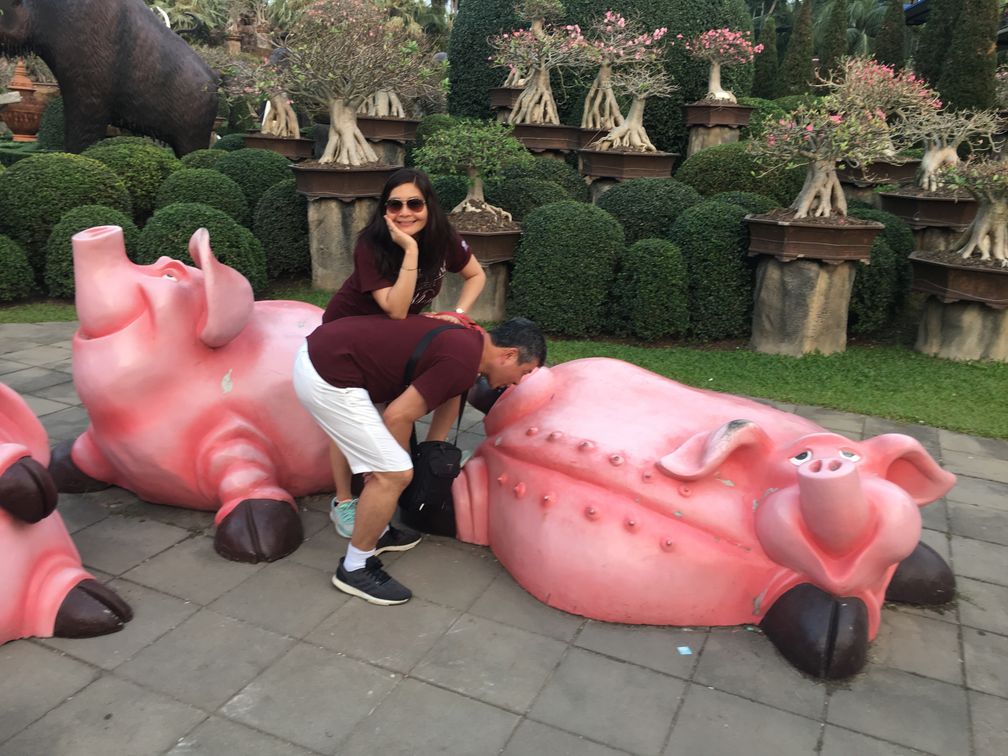 The garden can be explored by walking. Its a worth visiting place for all age groups especially if you are with children.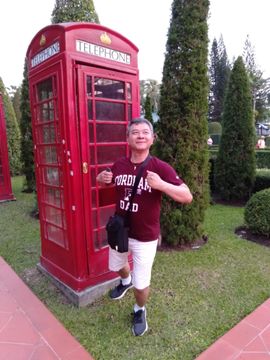 They also provide a good shaded elevated walkway that takes you to see the garden view from the top.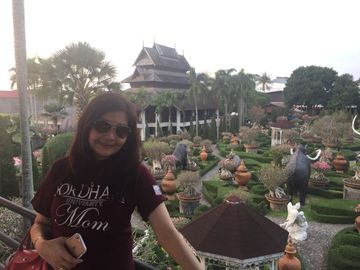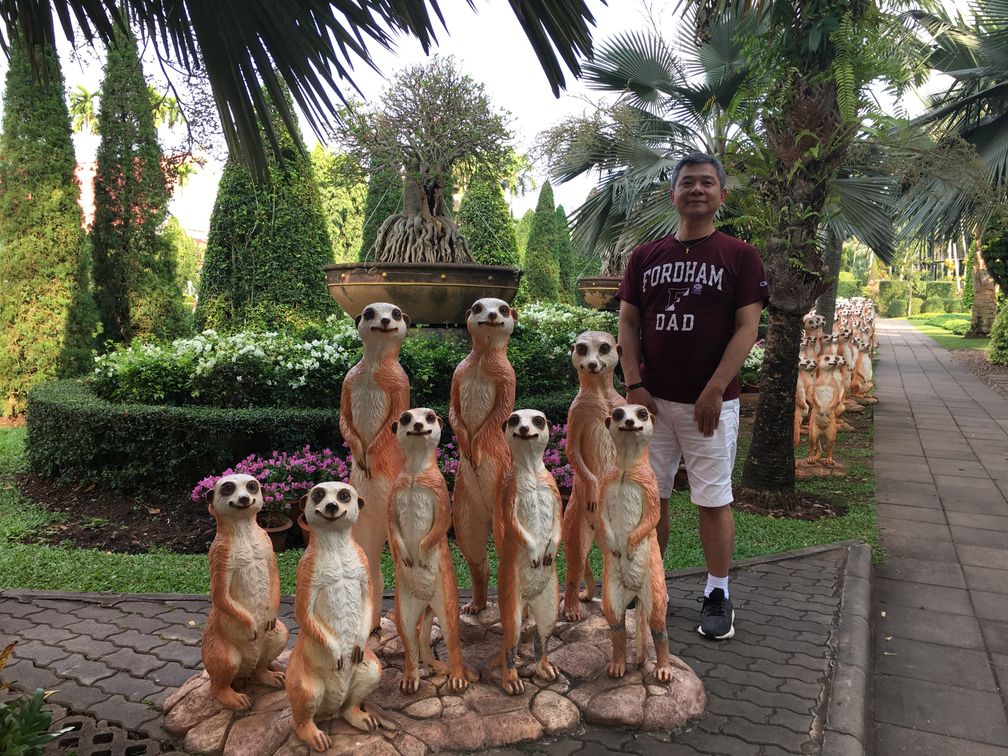 The Thailand Cultural Show at Nongnooch Garden
If you decide to visit the Nongnooch garden, I recommend that you watch the Cultural show as well as the Elephant show. The Thai Cultural Show showcase Thailand history and arts with colorful costumes and beautiful performances.
Worth seeing!!!!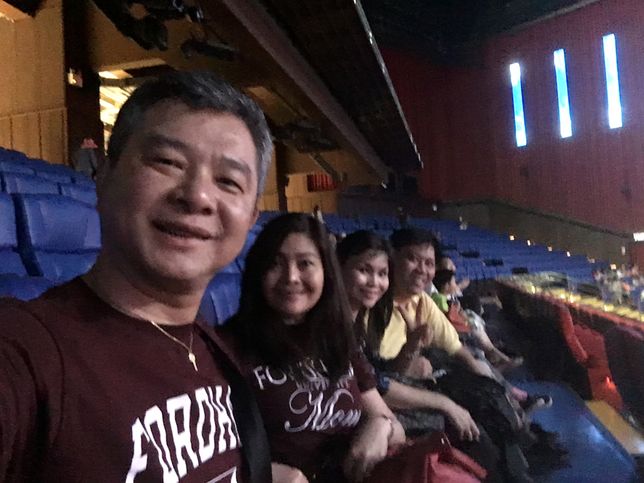 The Elephant Show
You can also enjoy the Elephant Show while inside the garden. You can participate and take photos and, even a ride with the Elephant just right after the show.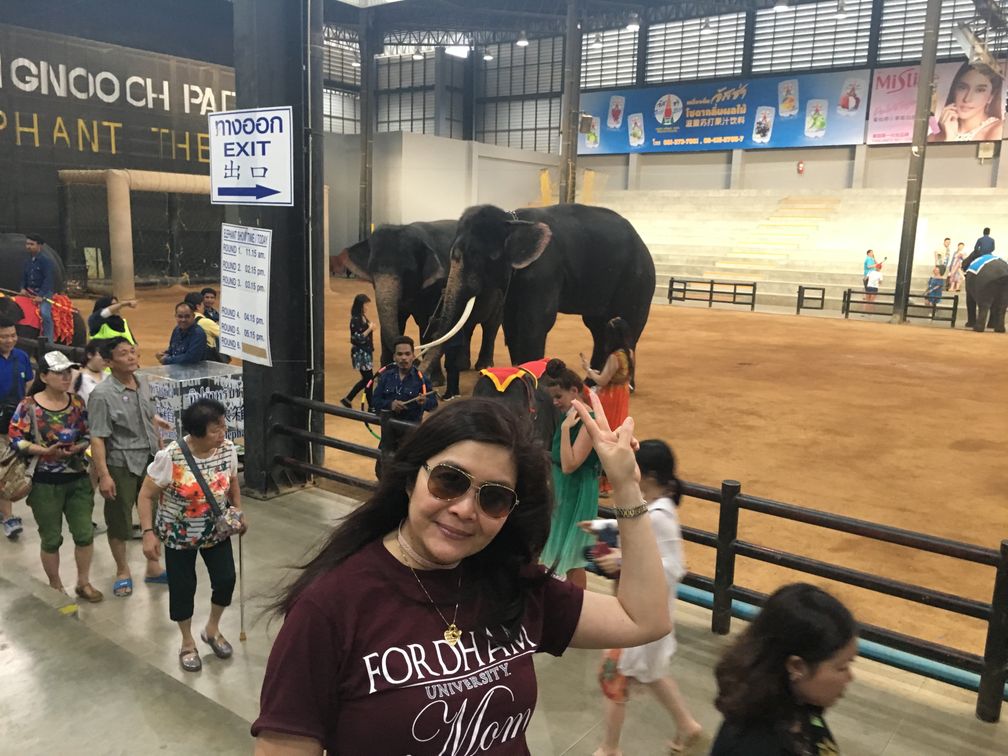 Nong Nooch Admission Fee
You can also book earlier online Click Here to check availability
Tiffany Show
Tiffany show is a world-class transvestite cabaret show that Pattaya offers. Tiffany is the first one in South East Asia established in 1974. This is really a 'must-see' and highly recommended for visitors of any age coming to Pattaya.
You will definitely be amazed by the colorful costumes, lightings, music and the glamour of their performers.
After the show, the performers come out and take pictures with guests. If you want to take a picture with them, be advised that you have to tip them.
The show is 1 hour and 15 minutes that you will truly enjoy. This show is definitely worth a visit when in Pattaya due to its amazing performances and very entertaining. Be advised that you are not allowed to take photos and videos during the show.
The show is so popular that tickets are sold out every night so, I highly suggest that you book in advance using their online website. Click here to check availability and prices
Day 3: Shopping in MBK, Bangkok
If you are looking for some shopping area in Bangkok, Thailand that is less expensive, MBK Center is one of the places to visit. MBK was also known as Mahboonkrong. It is located in National Stadium BTS station.
BTS (Bangkok Transit System) is the most efficient way to go around Bangkok due to heavy traffic along the city.
There are several things that you can find in MBK from clothing, shoes, bags, luggages, fashion accessories, traditional Thai delicacies, massage parlor, beauty salon, restaurants, dental, camera, phone, DVD's and so much more.
The Tokyu department store owned by Japanese store chain Tokyu is also located here.
There are several neighboring shopping areas that are also walkable from MBK such as Siam Discovery, Siam Paragon (high-end shopping), Pratunam (wholesale market) and Siam Square – this is where fashionistas get a real taste of style and the price is so reasonable. Siam Square is one of my favorite place to shop when I used to live in Bangkok.
Emporium Department Store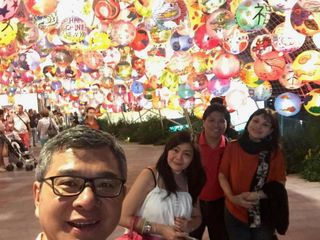 If you are looking for branded items, Emporium Department Store is the place. Emporium is a luxury shopping mall in Bangkok, Thailand.
How to get to Emprorium Department Store:
Emporium is situated at Phrom Phong BTS Station. Emporium offers world-renowned designer brands, cinema, art exhibition space as well as an expansive supermarket that offers almost anything that you are looking for and a wide-variety of a food court.
Emporium is on Sukhumvit Road at Sukhumvit Soi 24 beside Benchasiri Park.
Benchasiri Park is the park where my husband and I used to jog every morning because it is just about 10-15 minutes walk where we used to live before.
Bamboo Spa & Massage
Bamboo Spa is just a walking distance from Phrom Phong Station.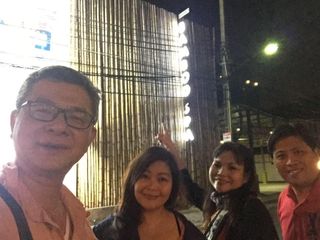 Bambook Spa & Massage Address: 74 Sukhumvit 26 Alley, Khwaeng Khlong Tan, Khet Khlong Toei, Krung Thep Maha Nakhon 10110, Thailand
It was late Friday night after we had our dinner with our Thai colleagues. It was running late that we cannot catch the massage service from one of the famous spa and massage place in Thailand called Healthland that's why we end up trying the Bamboo Spa & Massage that we discovered walking out from the restaurant heading to Phrom Phong Station after our dinner.
We were quite happy to get a last minute booking at Bamboo Spa & Massage. The place is nice, clean, but the massage is just okay.
If you want to have a massage in Thailand, I highly recommend visiting the Healthland. Healthland massage service is really a thumbs up for me, consistent whether you are in Healthland Pattaya or Healthland Bangkok.
Click Here to learn more about Healthland Spa and Massage.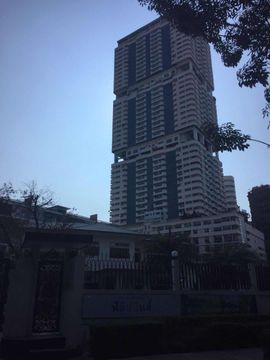 I hope this post helps you to make your trip to Thailand a memorable and enjoyable one.
Have Fun!
Jeng Cua
Click here to learn more about Jeng Cua