My Stay at Hotel Shelley E Delle Palme
Hotel Shelly E Delle Palme's location is astonishing. It is just overlooking Lerici Bay.
There are many relaxing and beautiful villages surrounded the Italian Liguria Riviera such as Cinque Terre, Portofino, Bordighera, and Lerici.
Cinque Terre is one of the places on my bucket list. And La Spezia is best known for its connectivity to the Cinque Terre.
From Venice, we took a train to La Spezia and stay a night at Lerici.

Lerici is a charming small town situated in a bay on the coast in the province of Liguria.
Beautiful beaches and Lerici will give you a very laid back feel.
Hotel Shelly E Delle Palme, Italy
The hotel Shelly E Delle Palme is a 3-star hotel located in Ligurian Riviera, Lerici Italy.
The "Riviera De Palme" is also known as the "Riviera of Palms".
How To Get To Shelly Hotel E Delle Palme From La Spezia Train Station?
We took the bus from La Spezia to get to the hotel Shelley via Fiume. This bus operates Monday to Saturday. The journey takes approximately 30-40 minutes.
There are several ways to get from La Spezia to Lerici – either you can take a bus, train, taxi, or car.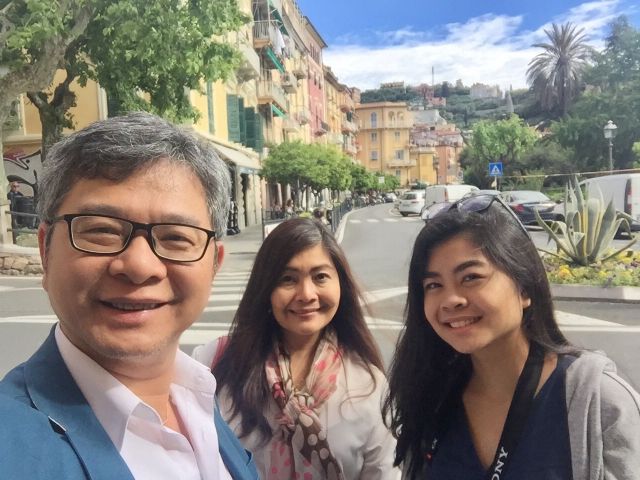 Hotel Shelly E Delle Palme Room View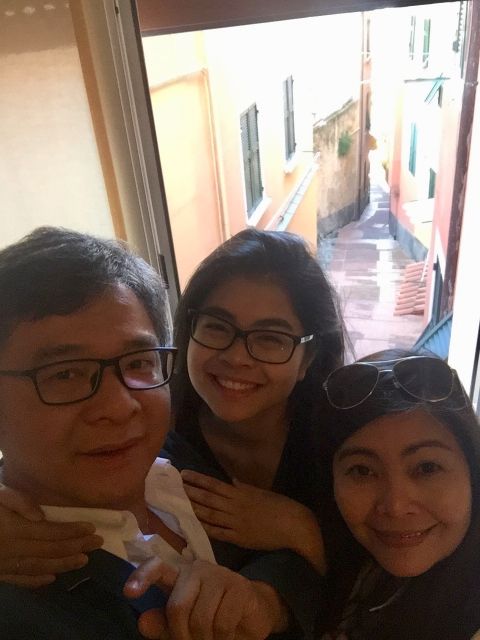 We stayed at Hotel Shelly for one night and took the bus going to Cinque Terre.
I love this colorful small alley view from our hotel room.
The Hotel Shelly rooms are spacious, the toilet is big but the bed was hard and not comfortable.
Hotel Shelly E Delle Palme Breakfast Deck
This is my favorite area of this hotel. You will see this stunning view from the Breakfast deck located on the top floor of the hotel.
Hotel Shelly provide a good choice for breakfast that includes waffles, fruits, boiled eggs, ham, assorted bread, and tea and coffee.
The Travel Basics You Need Before The Trip: