Things to do in Amsterdam in June.
There are several things to do in Amsterdam and I will walk you through to some places that we visited during our stay in Amsterdam last summer.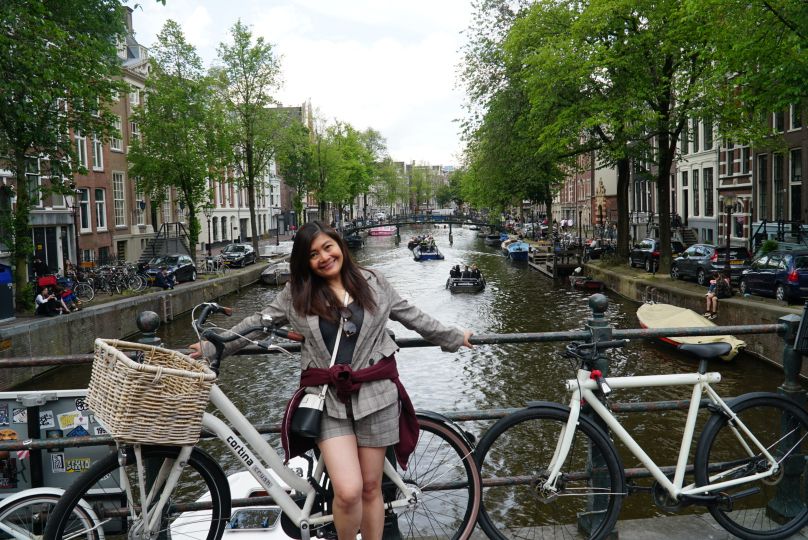 The best time to visit Amsterdam is in April, May, or September.
And if you want to avoid cold and wet weather, then better to avoid going to Amsterdam from November to February.
And if you want to see tulips, then visit Amsterdam during mid of April to beginning of May.
Unfortunately, during our stay in Amsterdam, we were not able to see the Tulip.
The Zaanse Schans Windmill Village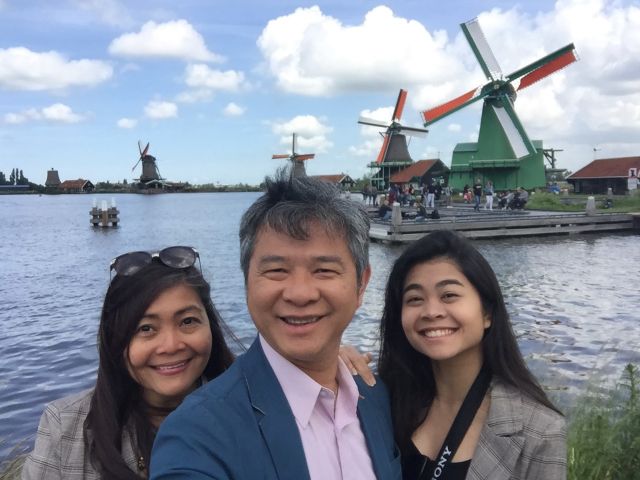 The Zaanse Schans is a typical traditional Dutch village from the country side.
It is a famous windmill village in Holland.
The village has many cute wooden houses where you can get a feel of an 18th Century charming village.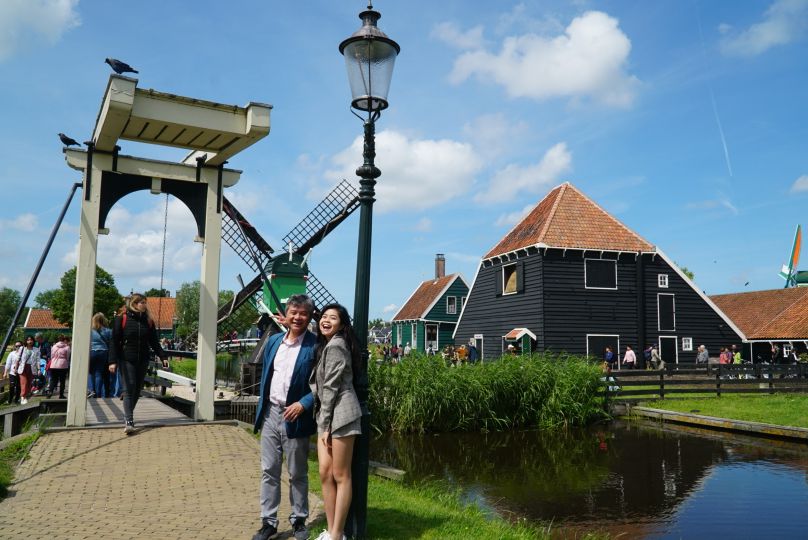 You'll find wooden bridges where ducks are welcoming you when you enter the village.
Zaanse Schans is 16.5 km away from Amsterdam.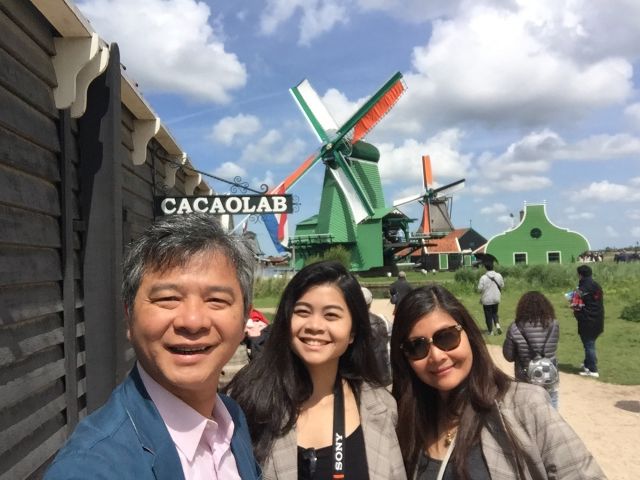 Zaanse Schans village is full of adorable things from souvenir shops, barns, cocoa shops, a small lake, cheese factory, and different styles of wooden houses.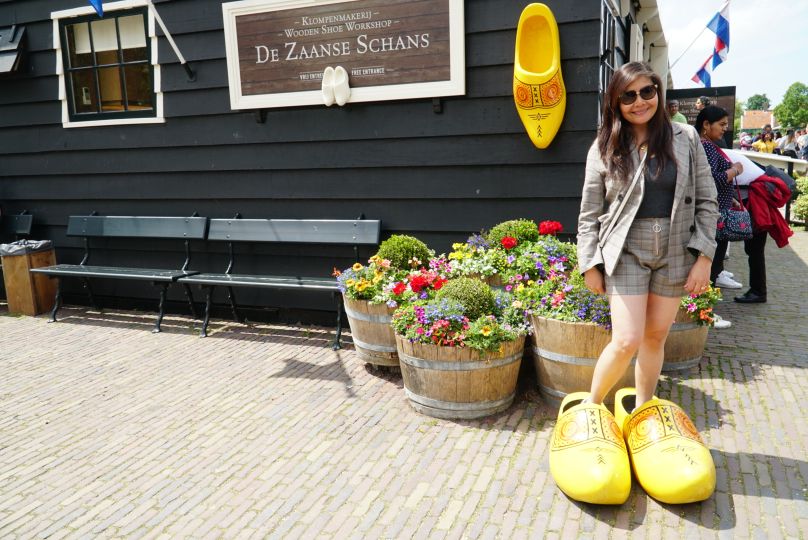 Are you curious how the Dutch clogs are made?
The Clog Workshop inside the Zaanse Schans village will give you the chance to see how they make the dutch wooden shoe.
The entrance is free and they have an impressive colorful collection of wooden shoes.
How Much is The Admission To The Zaanse Schans Village?
You can enter the Zaanse Schans free of charge.
Most museums and craft demonstrations inside the village can be visited free of charge.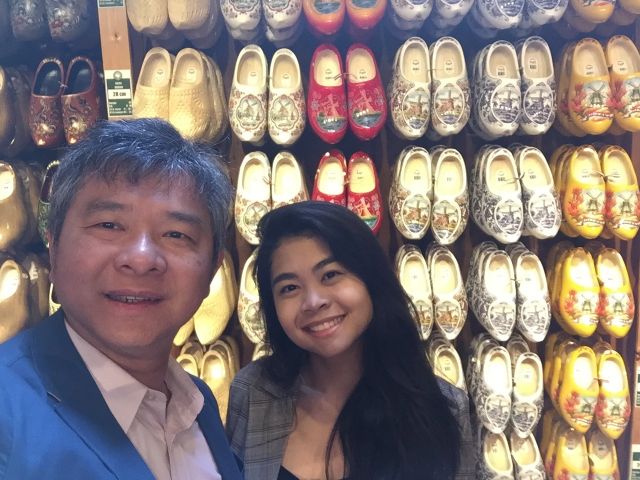 There are some windmills that you need to pay to enter but some windmill, you can enter free of charge.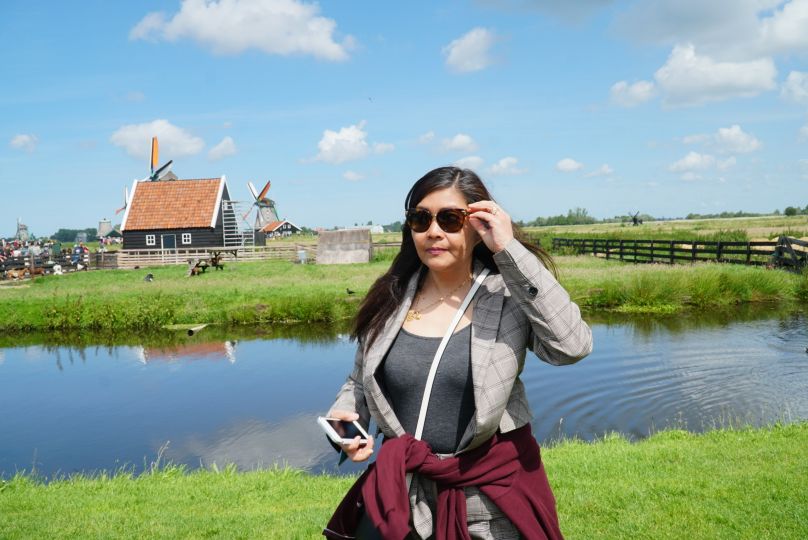 You will get an open-air museum feel when you visit the Zaanse Schans.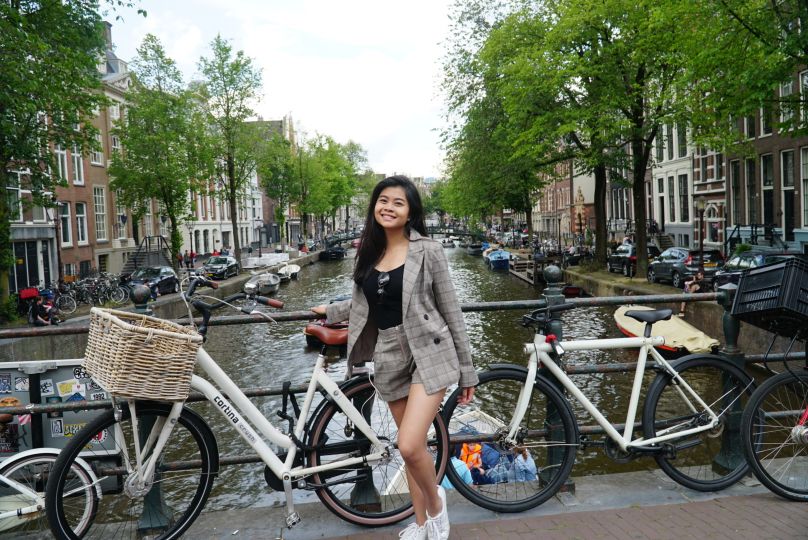 A day out at the Zaanse Schans in North Holland is fun and educational.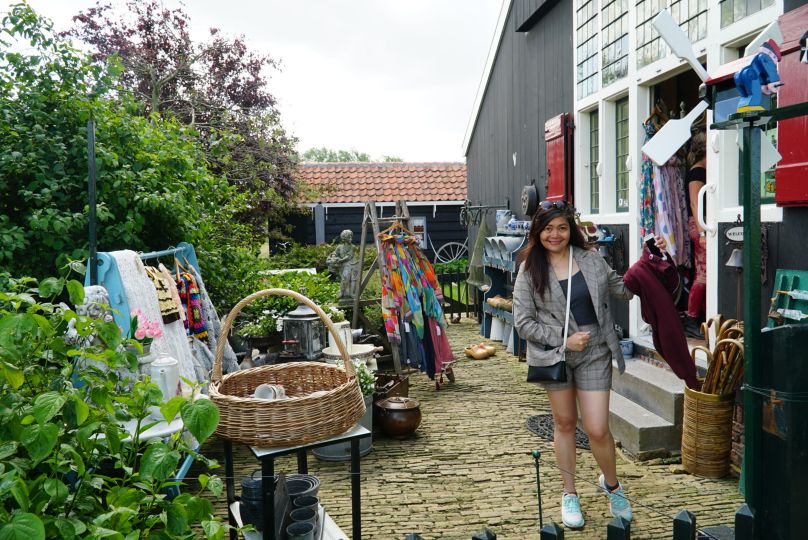 How to get to Zaanse Schans
We took the bus line 391 from the bus station (IJ-side) at Amsterdam Central to Zaandam and the Zaanse Schans windmills.
It runs up about 4 times per hour and the trip takes about less than 40 minutes.
Public transport in Amsterdam you can check here.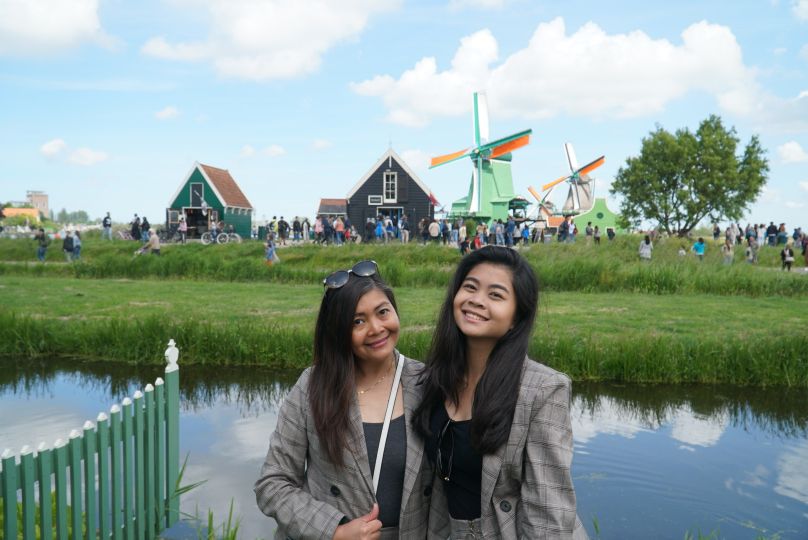 At the farm, you can also experience an actual demonstration of cheese making from gouda to goat and herb cheeses.
The cheese makers wear traditional costumes and offer daily demonstrations.
Admission is free.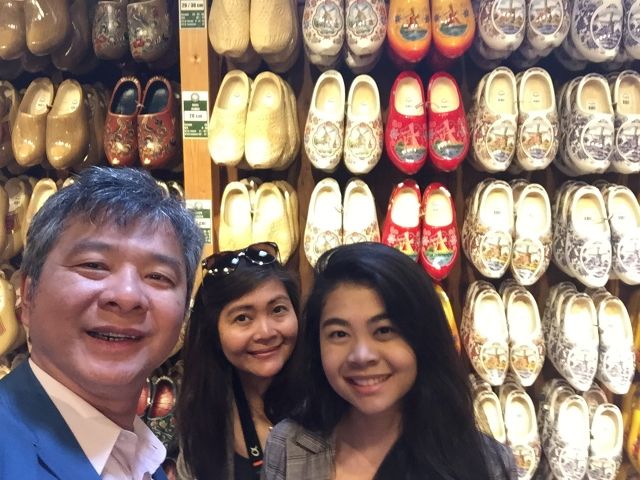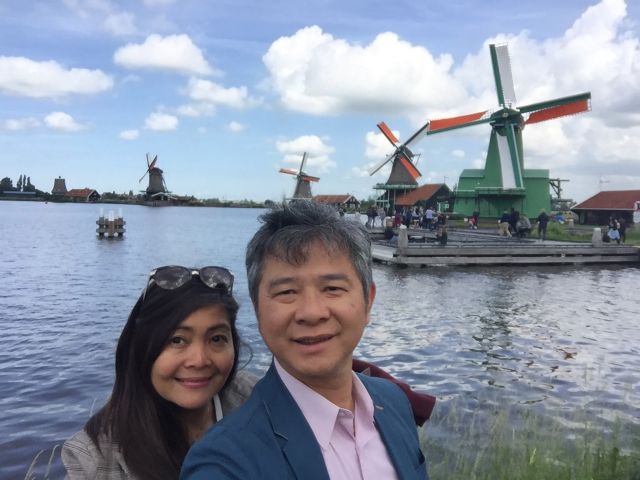 Your visit to Holland would not be complete without visiting the famous dutch countryside, Zaanse Schans.
It is really worth getting out of Amsterdam to have a look at this traditional dutch village.
Anne Frank House in Amsterdam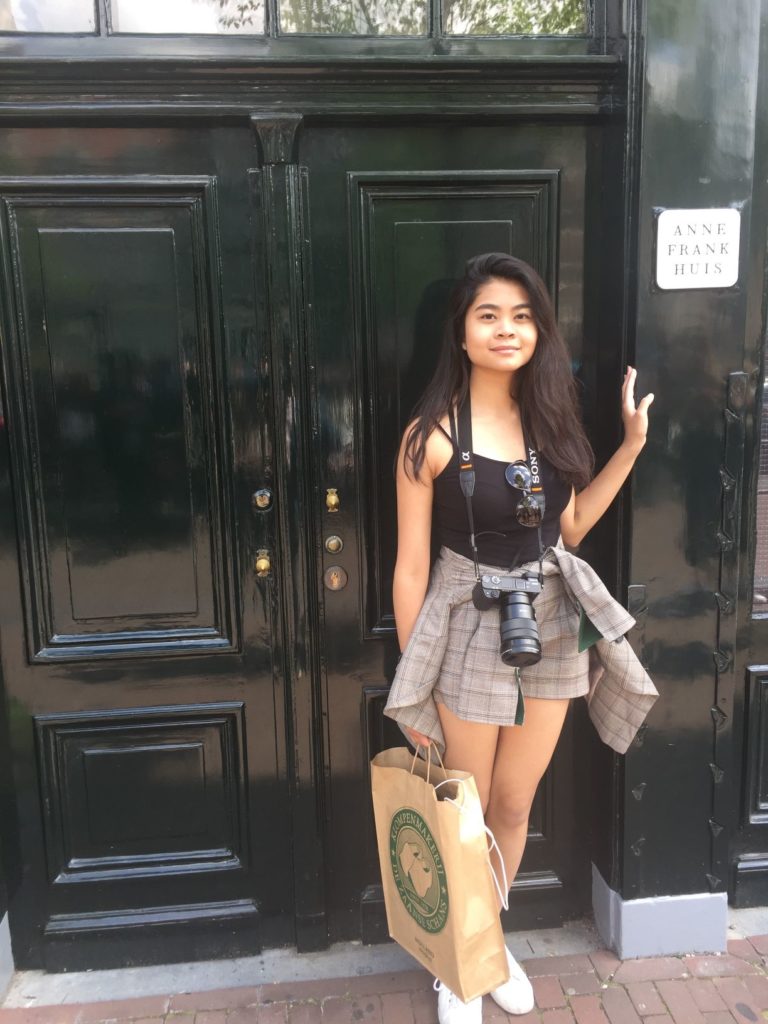 Anne Frank is one of the victims during the Nazi occupation.
If you love history, you can take the Anne Frank walking tour to learn more about the history of the frank family during the Holocaust time.
Anne Frank became famous because of her diary.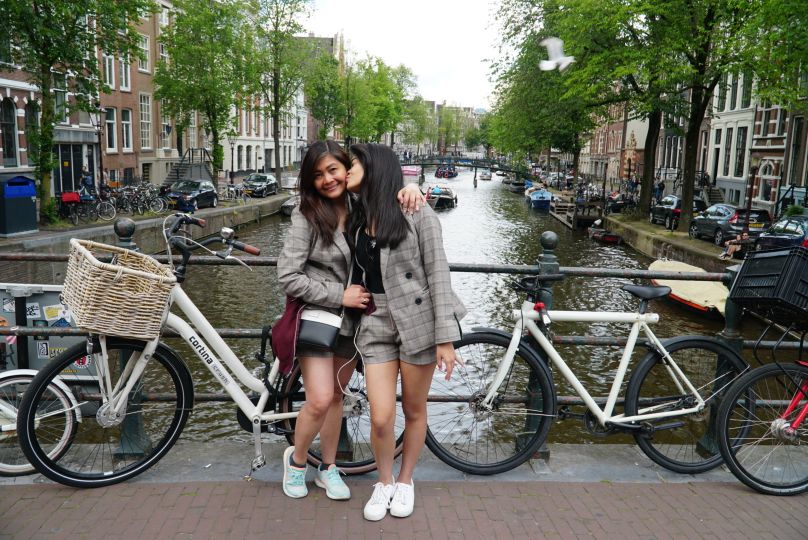 Visiting Amsterdam City Center "De Wallen"
Also best known as the red-light district in Amsterdam.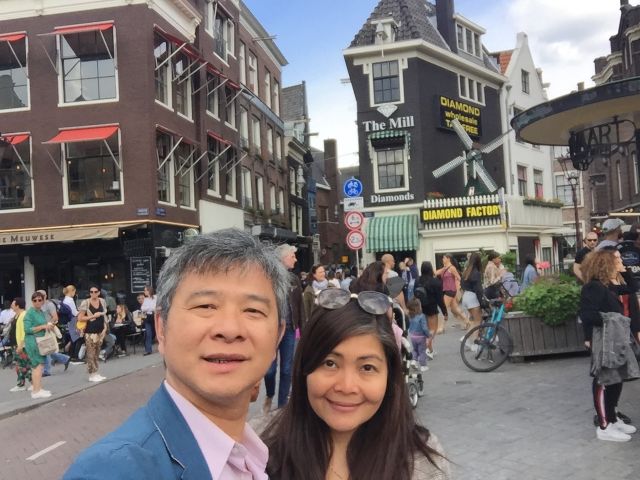 De Wallen or "De Walletjes", meaning 'The walls".
A lot of small alleys and you will see brothels, peep shows, sex museums, and prostitutes displaying themselves in the red-lit windows.
Prostitution is legal in Amsterdam.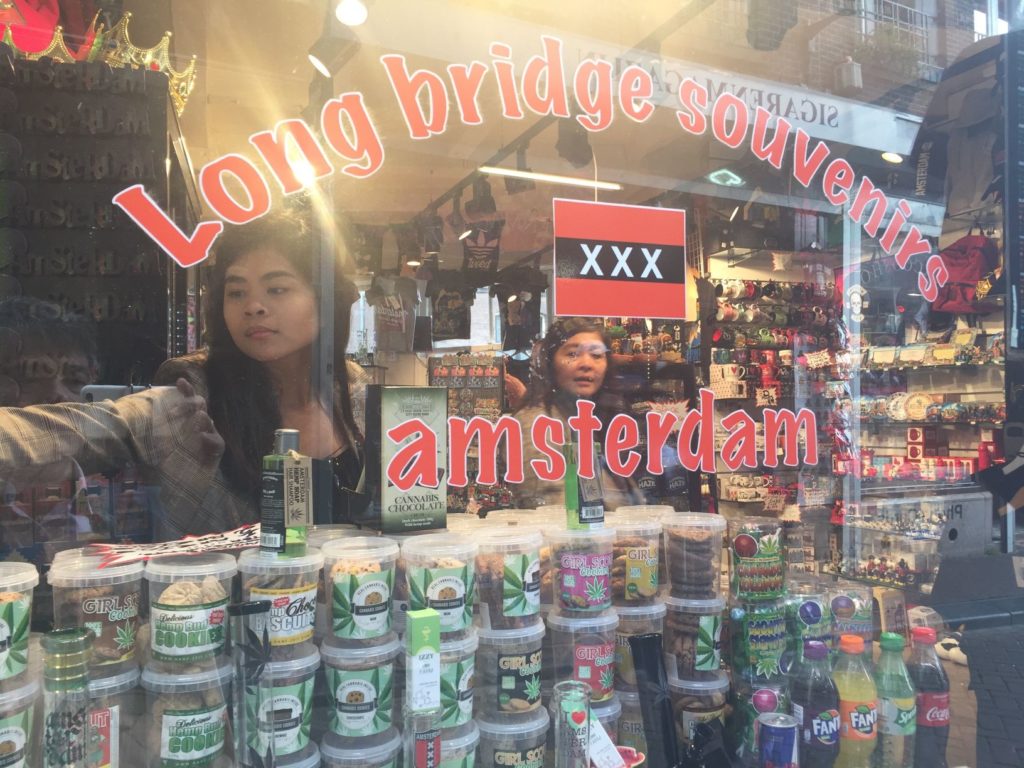 When it gets a bit darker the girls start to come out to the windows, they sit there and smile.
They are not naked, they wear underwear and bra.
It is something different to see for curiosity.
There are also lots of places where they sell cannabis.
OMG, everything seems legal in Amsterdam…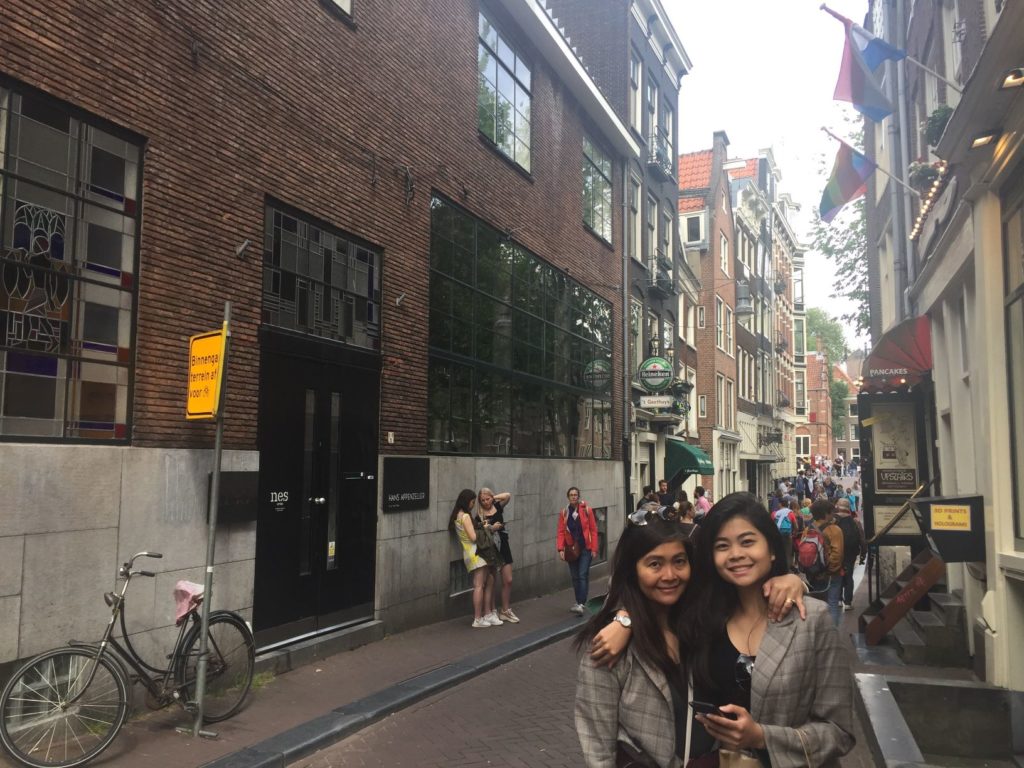 De Wallen (the red district) is something you cannot miss.
Taking a photo is not allowed, so don't try taking a photo of the girls in the windows.
It is for sure the main evening tourist attraction of Amsterdam.
We spent 4 days in Amsterdam, we loved and enjoyed it and Amsterdam is a charming city that is worth a visit.
You may also want to check the other places we visited in Europe
Things to do in Venice Italy in One Day
What to see in Cinque Terre Italy
The leaning tower of Pisa
What to see in Florence Italy
What is the best time to visit Santoni Greece
Dubrovnik game of thrones self-tour
Visiting Olympia Greece