6 Best Things To Do In New York With Daughter As Tour Guide
Things to do in NYC in one day with daughter touring me around. 
NYC is the city that never sleeps. This is one of the best city to live in America that truly has it all but aren't cheap.
If you've never been to the Big Apple, you could do different things each day that is fun.  
Here's my Ultimate Guide To New York City in One Day
I've called New York home for four years and I can say that I still do love to be here again.
A late dinner at Diners? An early morning haircut? I can get anything I want at almost any time in NYC. Within a two-block radius of my apartment, I can hit the flea market, red lobster, department store, cinema, and supermarket. 
This convenient lifestyle is the greatest experience I've got of being a spoiled Filipino national living in New York.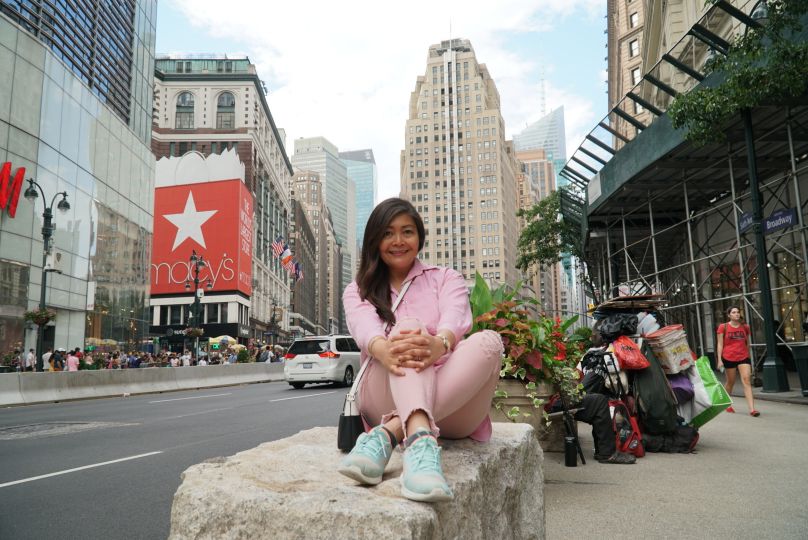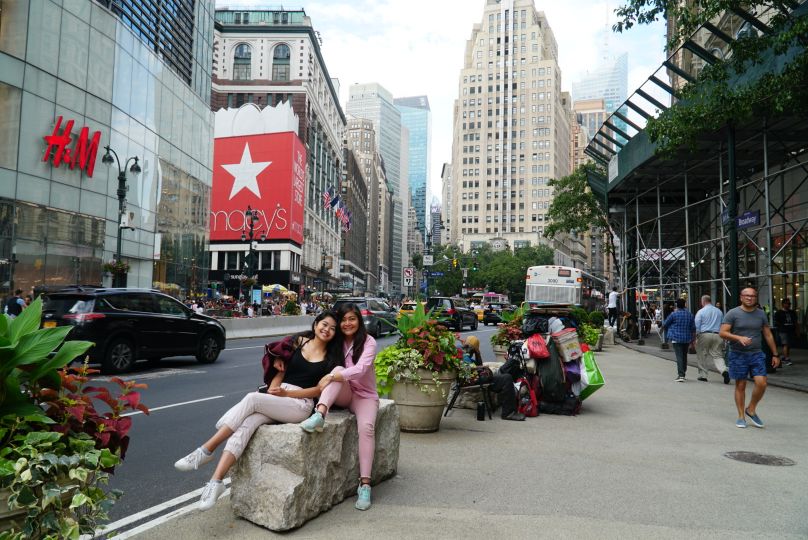 Here's My Non-Fun-Experience in New York City That You Should Know...
Living in NYC comes with a notoriously high cost of living. When I was living in New York 24 years ago I was drowning in debts, living paycheck to paycheck, and borrowing a lifestyle is NOT fun!
I used to work with Saudia Airlines and My husband was doing 3 jobs for us to make ends meet but feel like there's no way out!
Our destiny never happens by chance. Every split second is a choice - jeng cua
We've been struggling to pay our bills and we do not have any knowledge and discipline on how to handle our money.
Honestly, I can use my credit card to have and buy anything in New York. 
Then in 1996, we made our biggest decision to go back to the Philippines, pay off our debts for good, and started to build a good relationship with money – that's when everything change.
You can see my real-life stories baby steps to breakthrough. This is my other website where I teach solopreneur to bring their knowledge into a resource to grow to earn more.
Then two years ago I was back in NYC to drop my daughter to college and my husband arranged my 50th surprise birthday party at the place where we dated with borrowed money.
And last summer we decided to join the Royal Caribbean Cruise and meet up with my daughter in Venice Italy after one year.
After that trip, I decided to fly with her to New York and stayed in NYC for two months exploring the city with her.
Things To Do in NYC#1: Visiting The Brooklyn Bridge
We all take things for granted from career, places, health, our family especially things that seem everlasting.
With my four years living in NYC, I haven't stepped on the Brooklyn Bridge.  The Brooklyn Bridge connects two great New York City boroughs, Manhattan and Brooklyn – well, thanks for my daughter to bringing me here…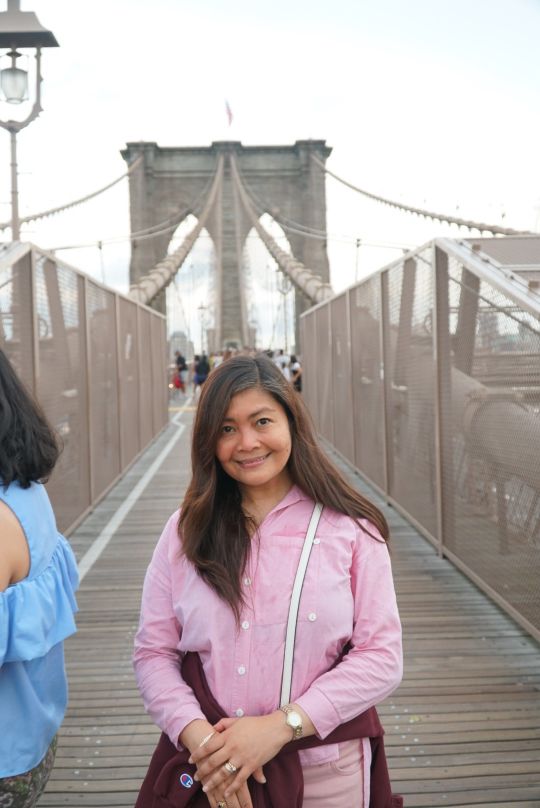 Brooklyn Bridge is one of New York City's most notable symbols aside from the Statue of Liberty.
It was also the longest suspension bridge in the world at the time of its opening.
There's a pedestrian walkway for you to cross the Brooklyn Bridge by foot above the moving car traffic.
How To Get To Brooklyn Bridge From Manhattan Side
From lower Manhattan, you enter the bridge near City Hall, right along Center Street.
The closest subway stops are via the 4, 5, and 6 trains at Brooklyn Bridge–City Hall station; the J or Z train at the Chambers Street station; or the R train at City Hall. 
Things To Do In NYC#2: The High Line in New York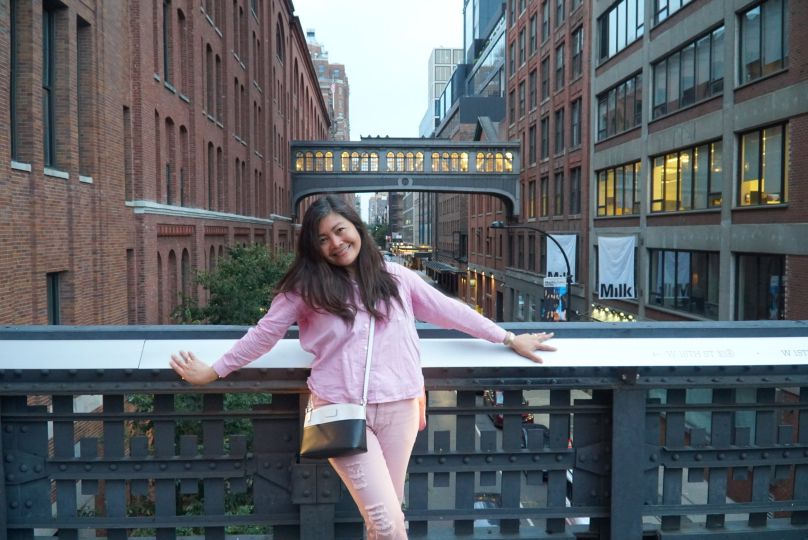 The High Line opened in 2009 (thirteen years after I left). It is an elevated 1.45-mile-long (2.33 km) freight rail line that was converted into a public park on the West Side of Manhattan.
It's so nice to experience walking alongside tall buildings above the street level.
I love walking in general so it was so nice to come here and get out of the hustle and bustle of Manhattan.
How To Access To Manhattan High Line?
You can access the High Line using the elevator via 23rd street Gansevoort Street and Washington Street.
You may want to explore at some of the High Line most unique and popular spots…
The Balcony at Gansevoort St.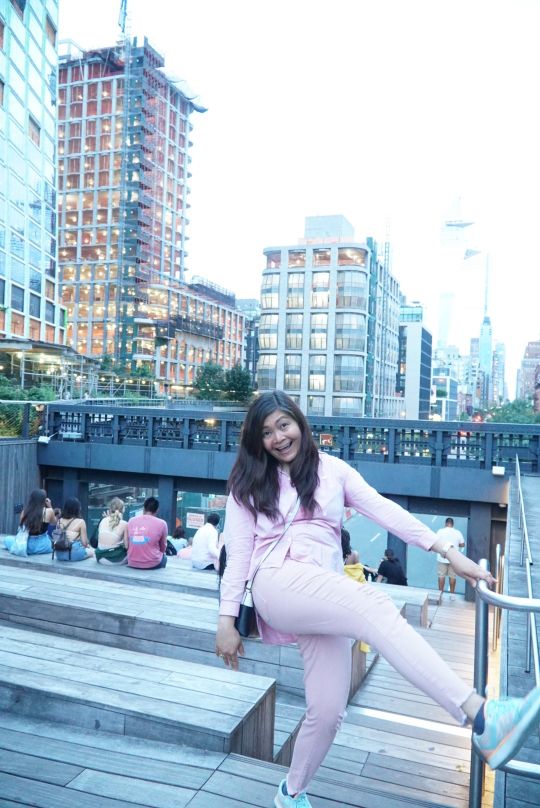 The Chelsea Market Passage
The High Line runs along between 15th St. and 16th St. the former home of National Biscuit Company called Nabisco (now home to Chelsea Market). 
This is where the Oreo cookie was invented, using flour delivered by trains in this passage. 
Now, the Chelsea Market is a food hall.
The atmosphere of the Chelsea market is great. Such a great place to eat – it has a wide variety of food options. It's not just food, there are also shops selling various things like handmade artwork to support the local community.
#3: World Trade Center 9/11 Memorial
It's so sad for me to see this area where I used to visit the two-tower of the World Trade Center in the past.
The 9/11 Memorial is now paying tribute and honoring the 2,977 people killed in the terror attacks of September 11, 2001 at the World Trade Center site.
This is the exact site of the former World Trade Center complex.
There is a museum located at the bedrock of the World Trade Center site, seven stories below the Memorial.
#4: The Oculus in New York City
The Oculus is a 3-minute walk from the 9/11 Memorial & Museum.
The Oculus is the main station house of what is now known as the World Trade Center Transportation Hub.
Oculus is known for its pure white, sculptural entrance to the terminal on the Port Authority Trans-Hudson (PATH) system.
#5: The New York Stock Exchange (NYSE)
The New York Stock Exchange is located at 11 Wall Street in lower Manhattan.
The NYSE is the world's largest stock exchange. The trading floor that you normally see on CNN or CNBC happens inside the NYSE building.
A trip to New York City isn't complete without visiting the New York Stock Exchange.
How to Get to the New York Stock Exchange From Oculus
The New York Stock Exchange is just a 10-15 minute walk from the Oculus or from the World Trade Center  9/11 Memorial & Museum.
Head south on West St toward Liberty St – Turn left onto Rector St – Turn left onto Broadway – Turn right onto Wall St – Turn right onto Broad St – the New York Stock Exchange is located on your right. 
Things To Do in NYC #6: A Glimpse of Statue of Liberty from Battery Park
In the congested city of New York, there is a place that is just a short train ride away to a much quieter space. 
Battery Park is a non-crowded park in lower Manhattan where you can also get a sight of the Statue of Liberty from the distance, the glowing Jersey City Lights, Ellis Island, and some commemorative statues and memorials. 
 A lot of people don't think to visit Battery Park but if you have time, you can take a walk at the Battery Park. I loved feeling the breeze of the wind and the gorgeousness of the Hudson River.
The SeaGlass Carousel in NYC
The Battery Park is also home to the SeaGlass Carousel – a beautiful unique glasslike fish design merry-go-round. You can purchase tickets for the ride at their booth at $5.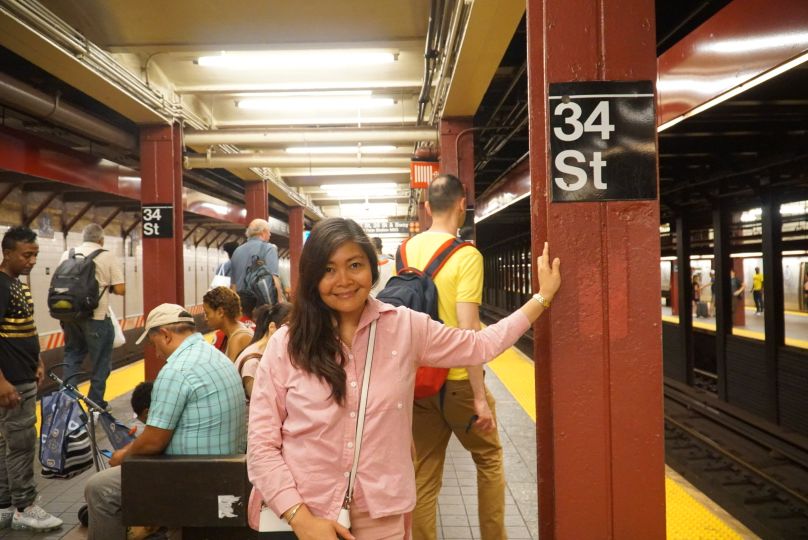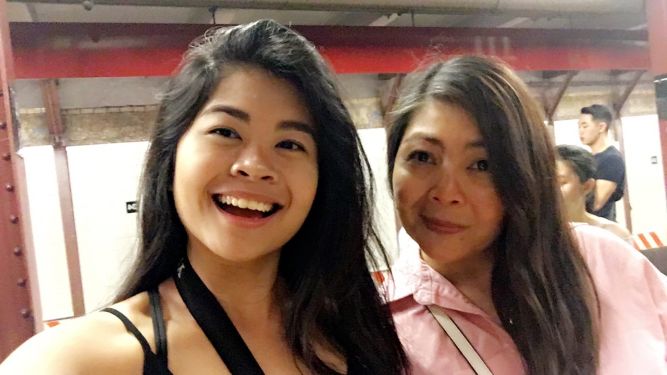 I'm really grateful every single day with my life and I'm thankful that NYC was once I called home that I was able to re-visit the city again.
New York is the place where I made lifelong friends, met the love of my life, and the place where I face the storms in my life.
I love NYC and always looking and excited for new things to do in New York especially now that my daughter is there.
New York City Products To Take Home
You'll also want to explore
What is the best time to visit Santorini Greece?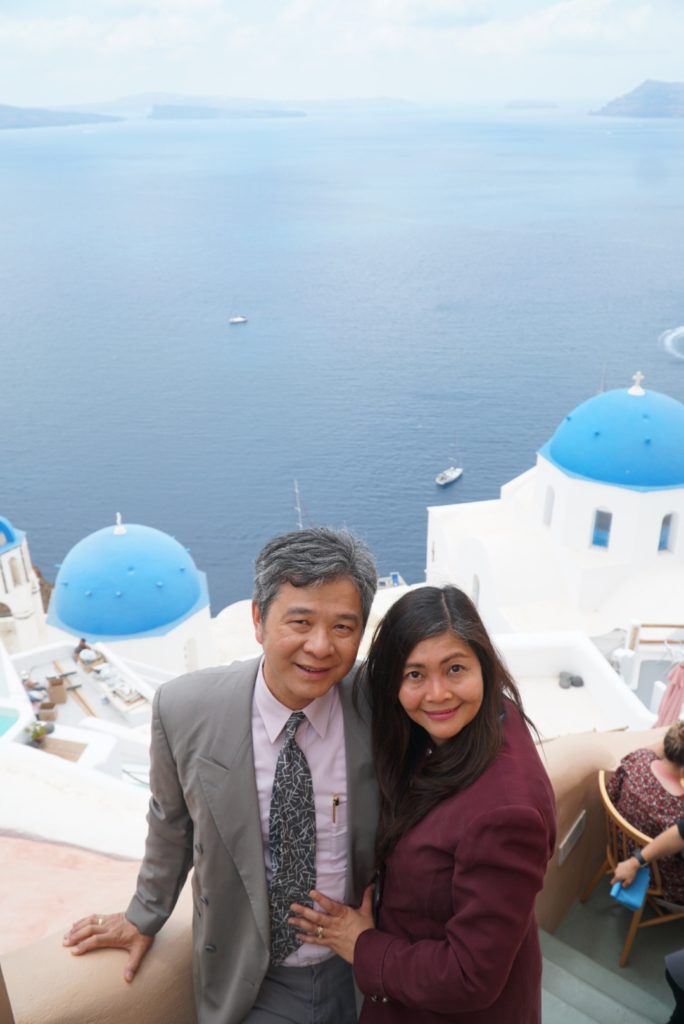 It's a truly calming experience when you step the island of Santorini – the serene blue skies that will get you gasping at just about every corner of the island. The overviewing & stunning jewel blue ocean and the crystal white-colored fondant-like cake houses carved into cliffs are remarkable.