Our Stay At The Royal Hotel Seoul
Royal Hotel Seoul is a 4-star hotel located at Myeongdong, South Korea. This is a very good choice when we visited South Korea with my mom because the location is very convenient to restaurants, shops and just a walking distance from the subway station.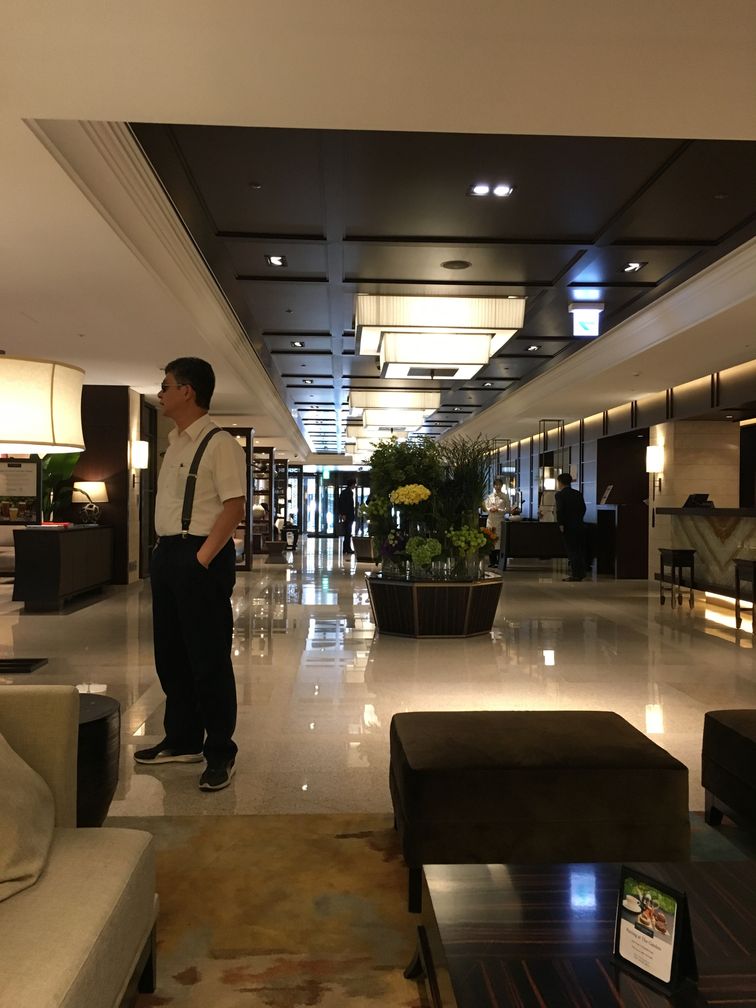 This photo was taken at the lobby.  The hotel itself is very nice and clean.
The hotel consists of 310 guestrooms including 19 suites. They provide Free WiFi and private parking is also available if you intend to rent a car.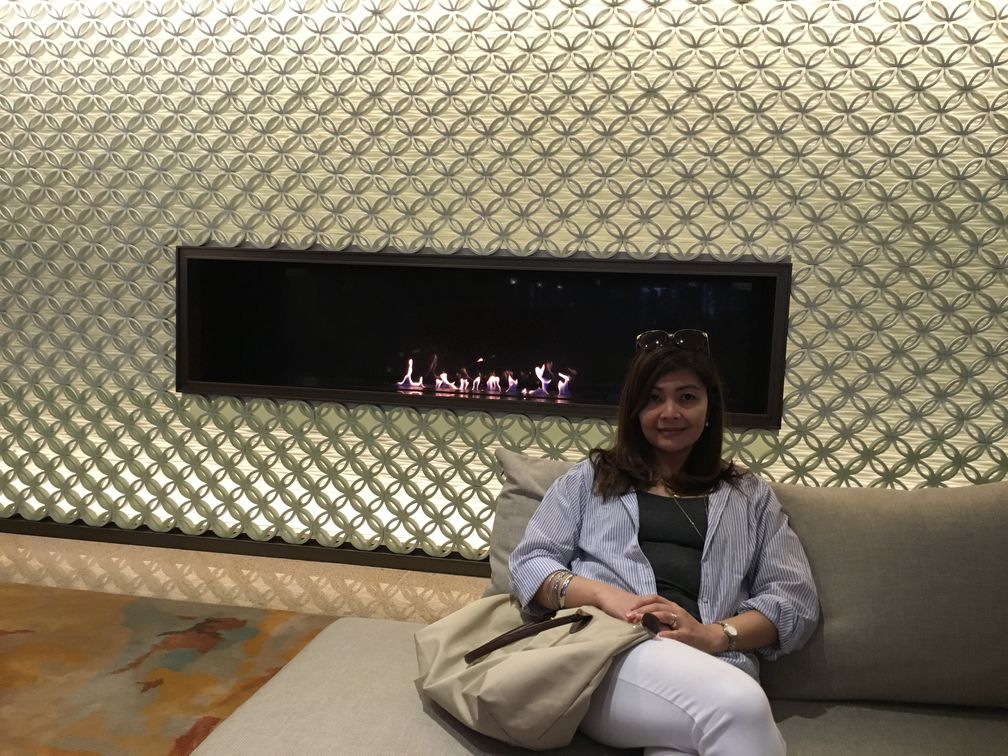 The hotel lobby was very nice with a feel of a Japanese Zen atmosphere.
The best thing about this hotel is the location. It was located at Myeongdong, a very popular and trendy area in South Korea with lots of street food, shopping, and good restaurants.
We could walk to many restaurants, shops and very lively at night. They are literally just outside the hotel door.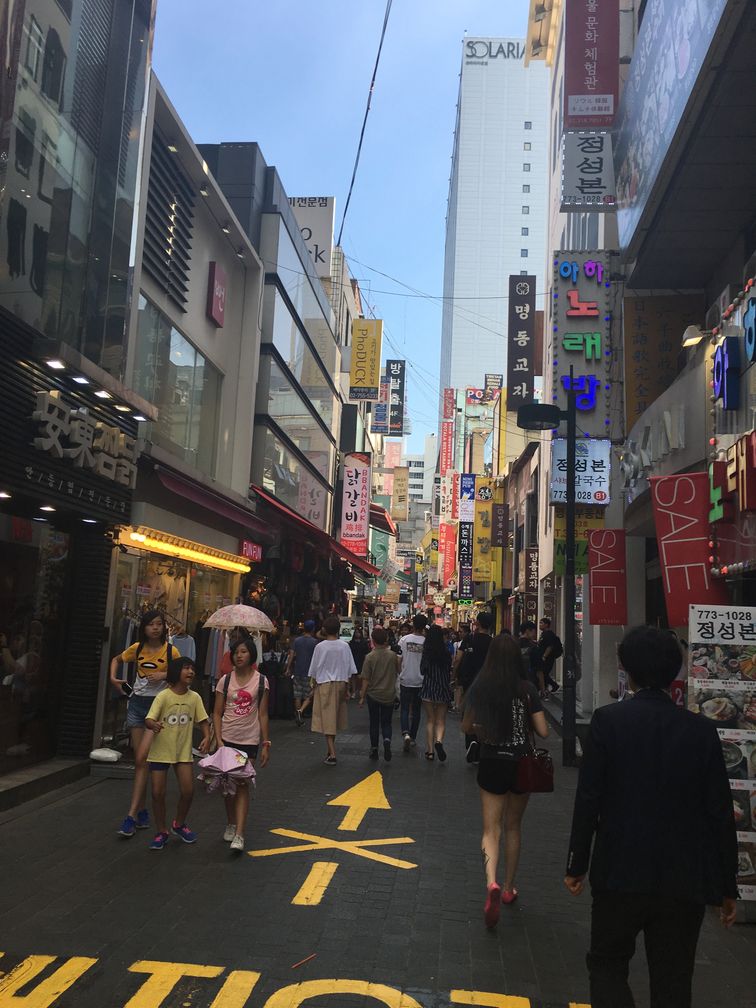 How To Get To Royal Hotel Seoul From Incheon Airport
There are several ways to reach the hotel.
By Hotel Free Airport Shuttle
The Royal Hotel Seoul provided a free airport shuttle service for their customers from Incheon airport or Gimpo Airport. The pick up from Incheon airport was not very frequent, but if your flight arrival coincides with their shuttle schedules, then this is the best way to get to Royal Hotel Seoul.
Please find below the schedule from Incheon Airport Terminal 2 and Terminal 1.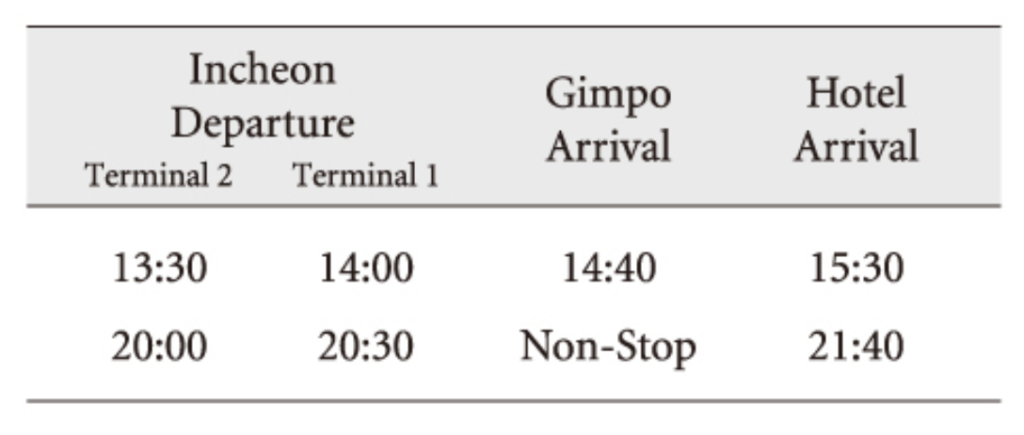 The shuttle schedule is subject to change depending on circumstances/traffic.
And from the hotel to the airport, you can make a reservation 24 hours before departure. You can call this phone no.+82-2-2129-5768~9
If the hotel free shuttle schedule is not suitable for you, you can take the train.
By Airport Railroad Express Train (AREX)
The train departs every 15 minutes. It will take about 1 hour. Take the train from Incheon Airport Terminal 1 going to Seoul Station.  You need to make a transfer from AREX to subway line 4 or line 2.
Take Exit 8, for line 4 Myeondong Station or
Take Exit 5, line 2 Euljiro 1(il)-ga Station
By Taxi
It will take about 80 minutes from Incheon International Airport to the Hotel. Taxi is about 90,000 won (this is subject for changes).
Royal Hotel Seoul Executive Club Lounge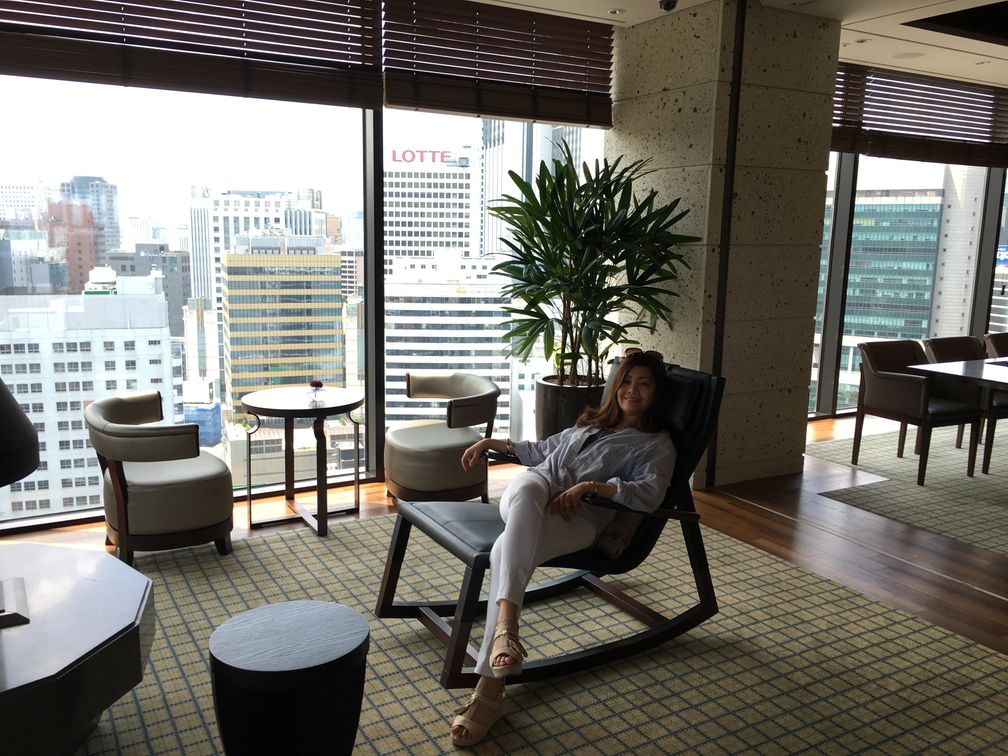 Even though the rooms are a bit small, we had a perfectly comfortable stay as everything we needed  are all provided.  All rooms are equipped with flat-screen TV, comfortable bed and pillows, kettle and supply of tea and the shower water pressure are excellent.
BOOK NOW & GET BEST RATES TODAY!

We were given access to their executive club lounge where you can have a free flow of food and drinks. The Hotel staffs are nice and they always give their best effort to serve their guests. The breakfast buffet is good with a beautiful view of the surrounding area from the 21st floor.
Shopping Near Royal Hotel Seoul
There are two huge department stores nearby – the Lotte Department Store and Shinsegae Department Store, it is about 5-10 minutes of walk from Royal Hotel Seoul. There are also several outdoor shopping, and convenience stores near the hotel.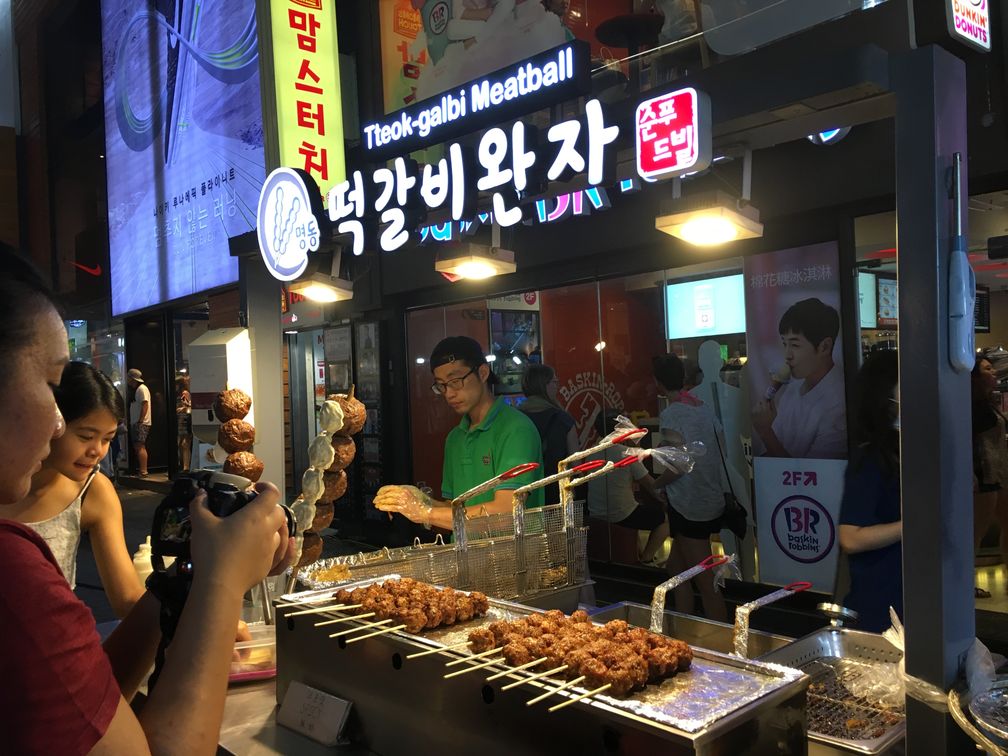 A large underground market in Myeongdong and delicious street foods. The subway stations are about 5-10 minutes of walking from the Hotel. The Gyeongbokgung Palace is also nearby.
I also recommend visiting Myeongdong Cathedral, which is just across the street of the hotel about two minutes walking distance.
To conclude, I would highly recommend this Royal Hotel Seoul if you're spending several days in Seoul. This is a very nice hotel just at the edge of Myeongdong Shopping Streets.
I hope this post helps you to make your stay at the Royal Hotel Seoul a memorable and enjoyable one.
Have Fun!
Jeng Cua
Click here to learn more about Jeng Cua