Things To Do in Bruges In One Day
Bruges is a charming city. It is the capital and largest city of the province of West Flanders, Belgium.
When my family joins the Royal Caribbean Rhapsody of the Seas Eastern Mediterranean Cruise during the summer of 2019, we decided to do a side trip to the Netherlands, Belgium, and Luxembourg.
Bruges is a real jewel that you must visit in Belgium. You will definitely love strolling down the narrow winding streets with a lot of historical buildings and castles to see.
Bruges is also known for European students entering the universities.
How To Go From Brussels To Bruges By Train
There are several trains from Brussels to Bruges. It took us 1 hour and 40 minutes from Brussels. 
During weekends and holidays, the journey time may be longer but the average travel time is about 1 hour and 20 minutes from Brussels Central.
Did you know that Bruges has more castles than any other country in the world?
So whether you're visiting this fabulous fairytale-like city to  climb the Belfort tower or just indulge yourself with delicious Belgian food, chocolates, and waffles, traveling by train is the most convenient option to travel around Belgium.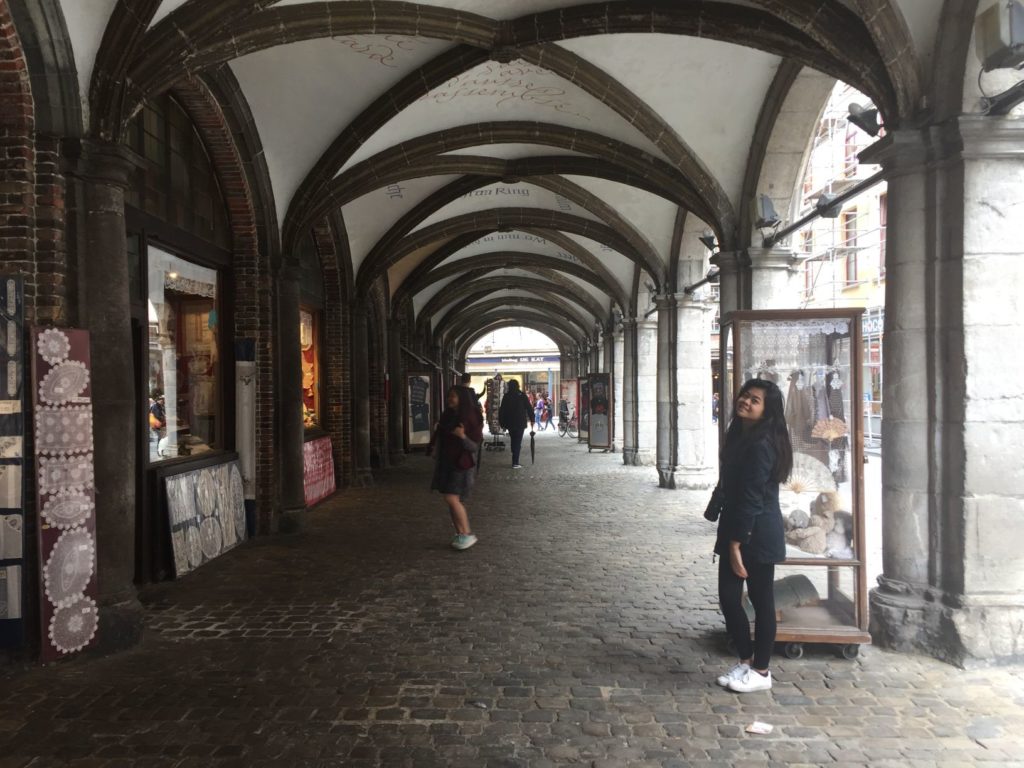 Once you arrive in Bruges, it's just a 15-minute walk along the cobbled streets heading to the city center. 
Train timetable information from Brussels to Bruges.
Visit The Belfry of Bruges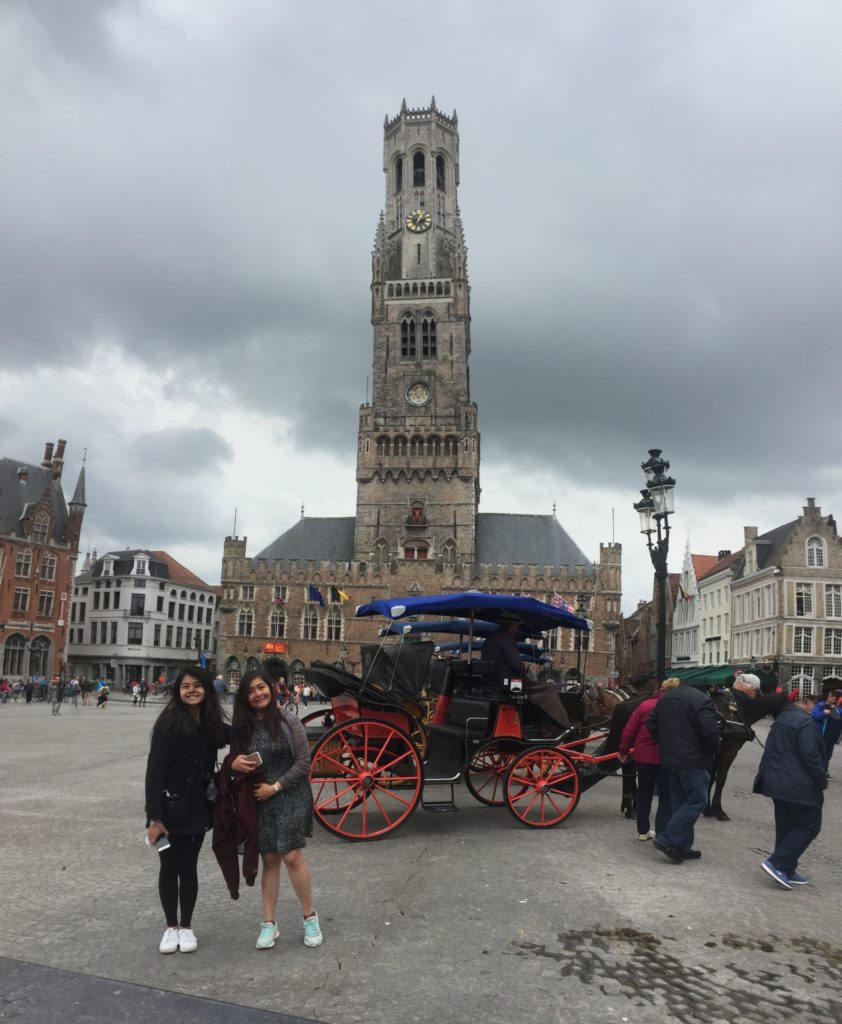 The Belfry of Bruges is a medieval bell tower in the city center. The belfry is a key component of the UNESCO world heritage site of the historic center of Bruges.
They have the stairs open to climbing at certain times. It takes 366 steps to climb the Belfry Tower.
This Belfry tower is an iconic symbol where you can get a fantastic view over the market square below. 
The Basilica of the Holy Blood in Bruges
The Basilica of the Holy Blood is a Roman Catholic church. The church contains a phial that contains Christ's blood brought back from the Holy Land. 
It is a special and alluring church – definitely worth a stop if you are in the area.
The Basilica of the Holy Blood is a just few steps from the Markt square.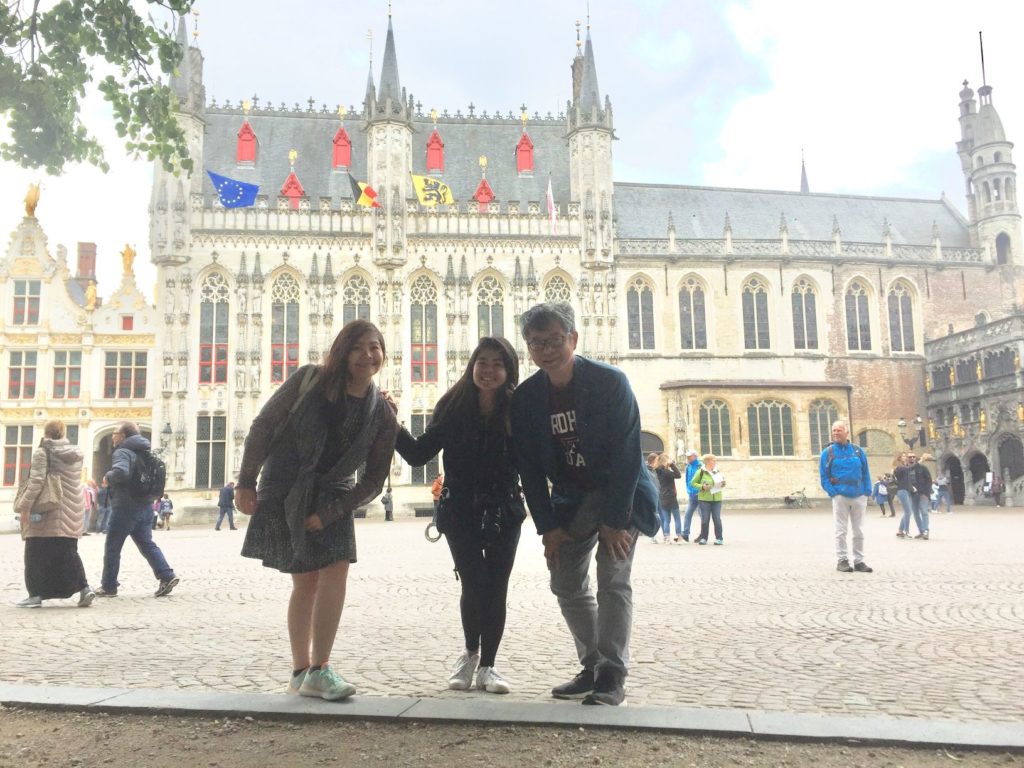 Is One Day Enough in Bruges?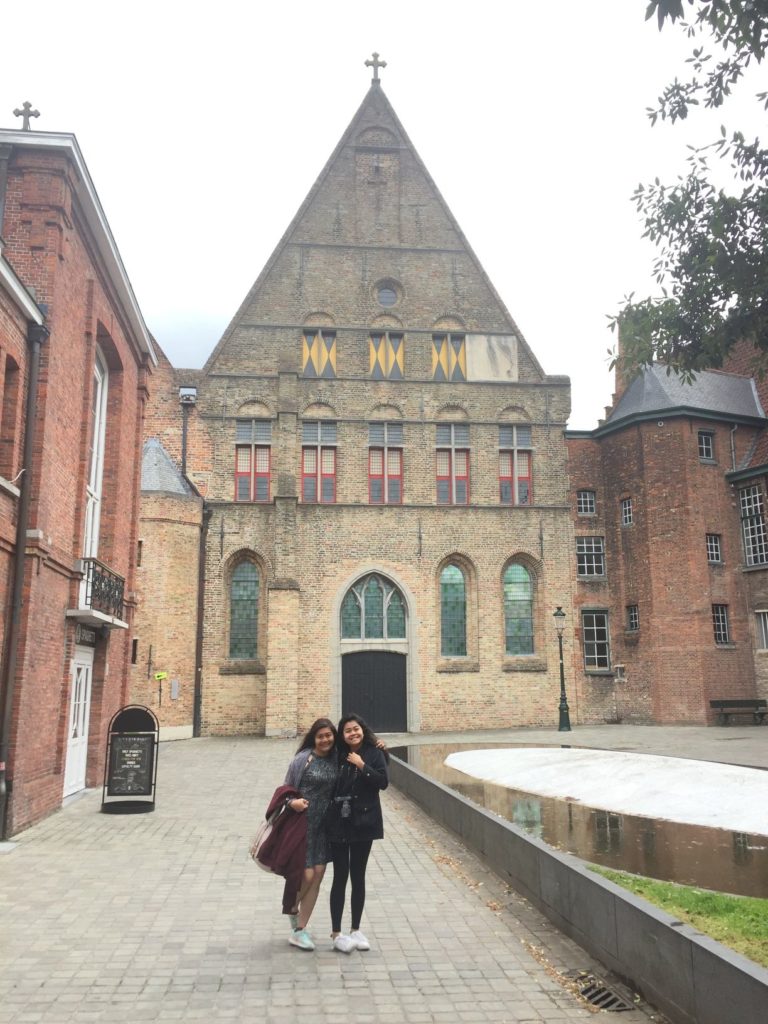 Bruges was fun to wander around. If you only have 24 hours in Bruges, this is already enough to see the main tourist attractions, eat Belgian food and enjoy the Belgian chocolate yummy waffles on a stick.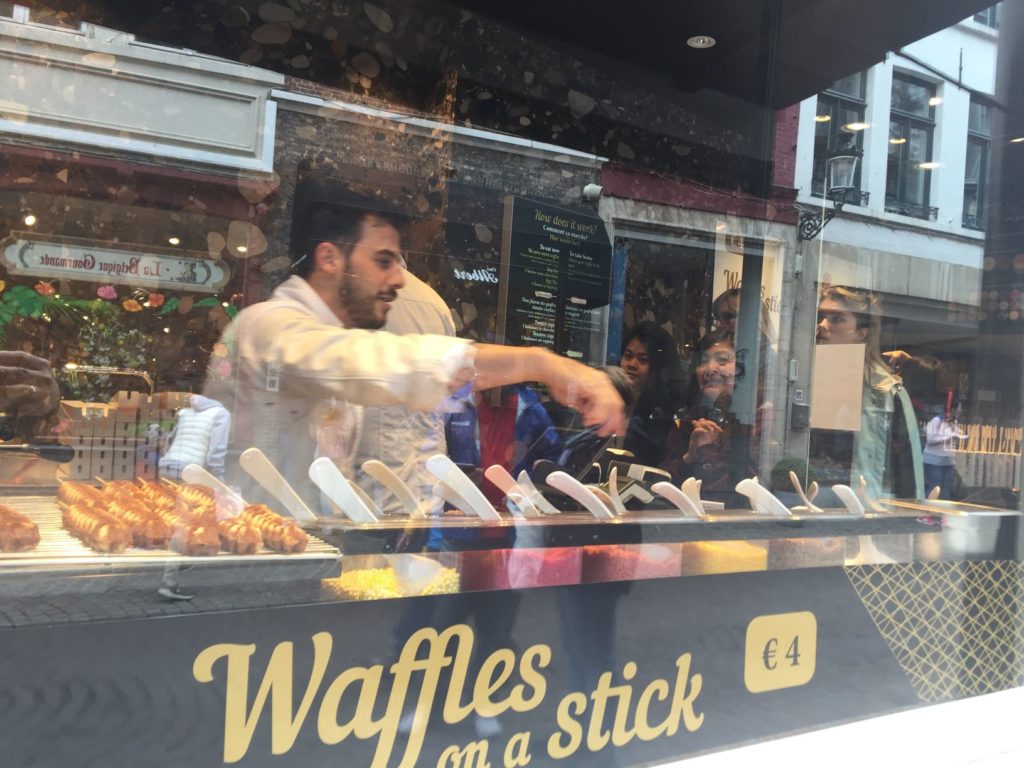 If you stay a few days in Bruges why not take the train to other cities like Ghent and Brussels. Bruges to Ghent is only about 30-40 minutes by train.
Vacationing is always not cheap and the Belgium standard of living is high but it is not necessarily that going to Bruges is expensive.
If you plan to stay in Bruges for a night you can get the best hotel prices that are reasonable. 
Eating out is normally the most expensive part of the trip. Food prices range from 18 Euros to 30 Euros and more if you are in the city center.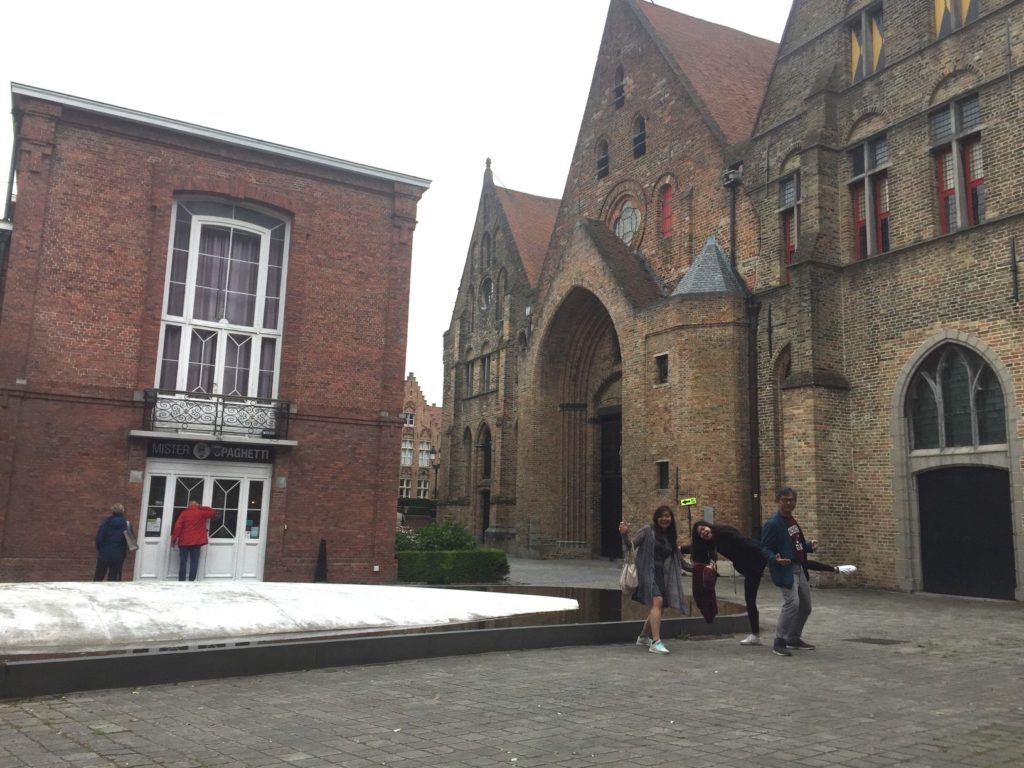 There's plenty of bars and restaurants around the Markt square so while being amused by the view of the belfry tower and the surroundings you can enjoy the tasty Belgian food. 
Sitting down on Markt Square and seeing the famous horse–drawn carriages moving around the square creates lasting memories.
Our Overall Bruges Experience
I love Bruges! It is a magnificent city to visit that you will enjoy 100%.
It was really really a spectacular one day experience in Bruges & so appealing. Good food good waffles and amazing memories!
All The Travel Basics You Need Before The Trip:
What Toiletries organizer to travel smart?
BAGSMART Toiletry Bag Travel Bag with hanging hook, Water-resistant Makeup Cosmetic Bag Travel Organizer for Accessories, Shampoo, Full Sized Container, Toiletries, Soft Pink
What camera do you bring?
Canon EOS Rebel T7 DSLR Camera Bundle with Canon EF-S 18-55mm f/3.5-5.6 is II Lens + 2pc SanDisk 32GB Memory Cards + Accessory Kit
What luggage do you travel with?
Samsonite S'Cure Hardside Luggage with Spinner Wheels, Black, Checked-Large 28-Inch
What travel pillow to carry with ease?
Twist Memory Foam Travel Pillow for Neck, Chin, Lumbar and Leg Support - For Traveling on Airplane, Bus, Train or at Home - Best for Side, Stomach and Back Sleepers - Adjustable, Bendable Roll Pillow
What laptop bag do you carry?
Samsonite Modern Utility Laptop Messenger Bag, Charcoal Heather, One Size
What book do you read when traveling?
Ray Dalio 3 Books Collection Set (Principles Life and Work [Hardcover], Principles for Success [Hardcover], Principles for Navigating Big Debt Crises)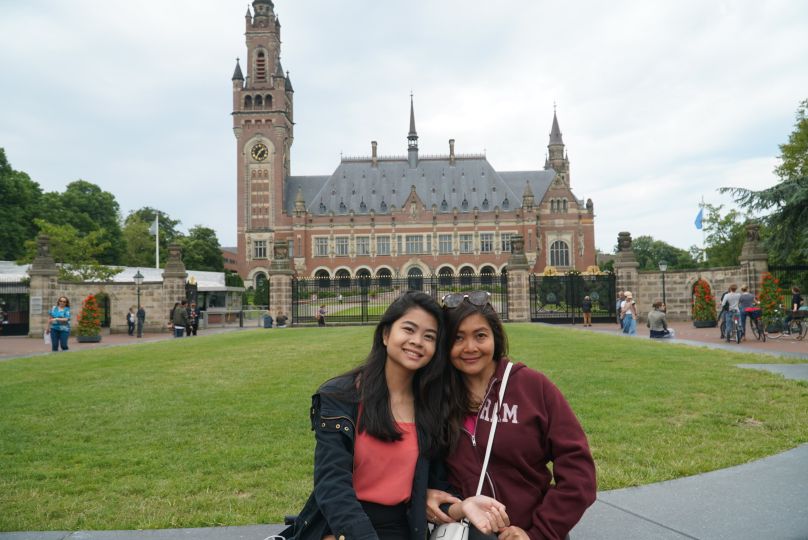 Before you plan your day trip here, it's important to know why Hague is such an important city to visit.
The Hague is a city in the Netherlands and it is also the seat of government. With a metropolitan population of more than 1 million, it is the third-largest city in the Netherlands, after Amsterdam and Rotterdam.
What To See in Florence Italy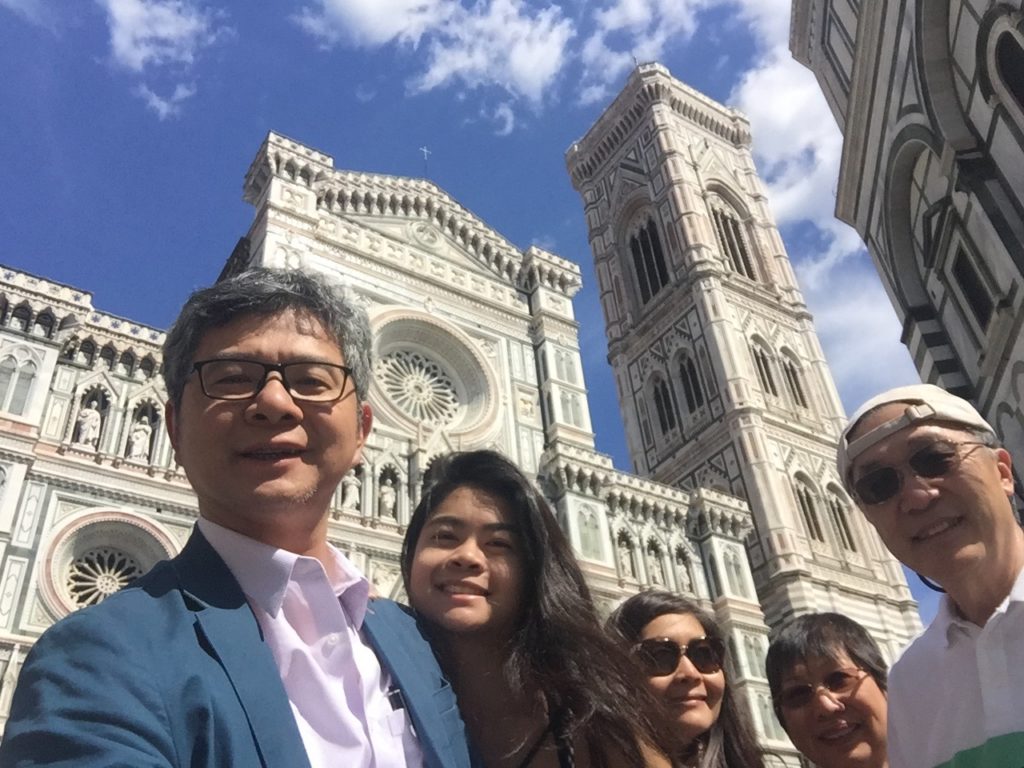 We decided to take a side trip from Pisa to Florence coming back from Cinque Terre. You can take the same train line that makes visiting Florence from Pisa, or a stop coming back from Cinque Terre easy and convenient.
Visiting Olympia in Greece