It's so nice to be back in New York after 22 years. I used to live here, but it never crossed to my mind that I will be back here again after two decades dropping off my daughter.
We took the flight out from Manila to New York via Vancouver. It's a long 19-hour flight to New York sending my daughter off to college.

We arrived in New York on August 16 in preparation for her school move-in day.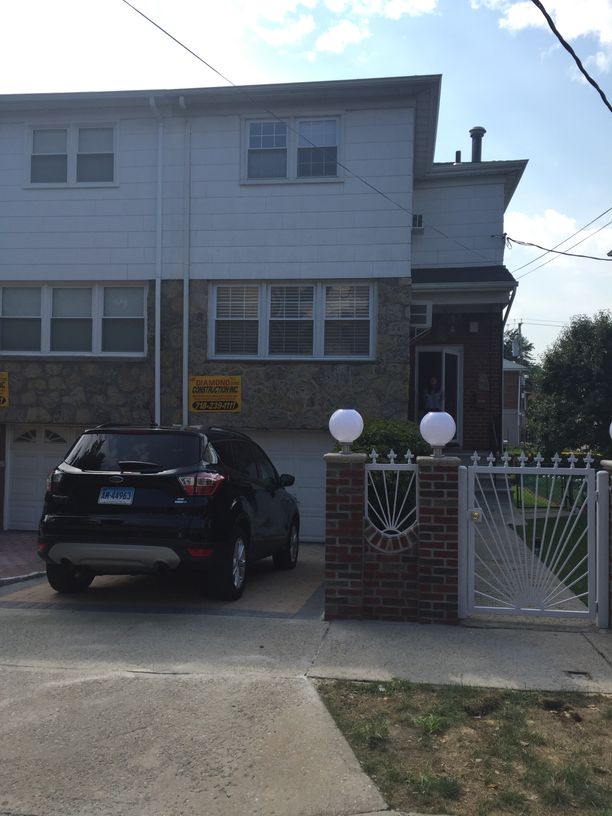 We enjoyed staying at this place for 6 days. A 3-bedroom house with a parking lot. Just a walking distance to Diners restaurant and close to shopping malls and restaurants.
The place is decent, clean, spacious and the host is very nice. When we arrived at Sean's place, there are assorted candies waiting, a welcome message on the fridge, the aircon was already turned on.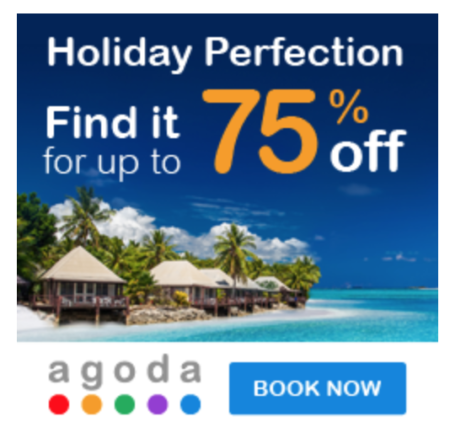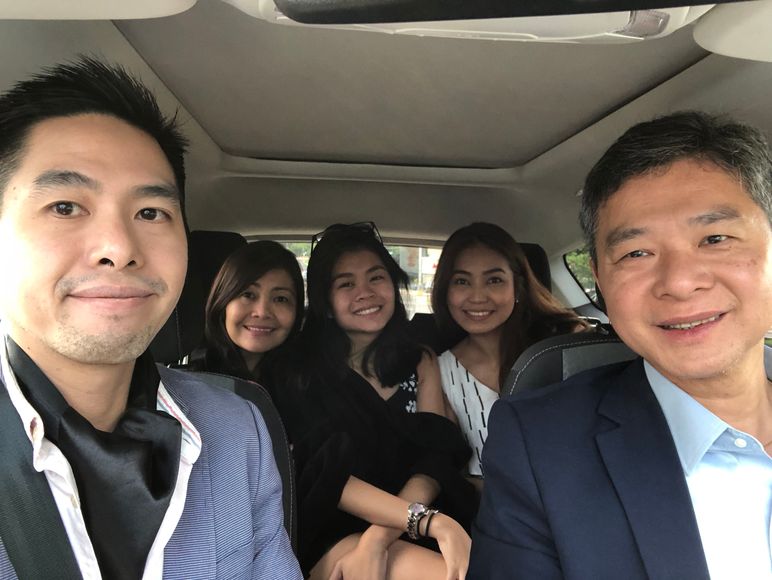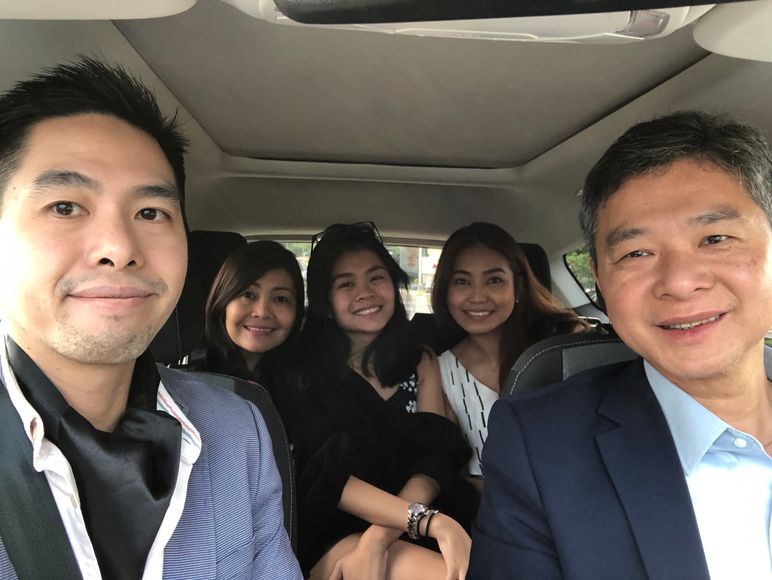 After we dropped her at the University dorm – for me it was not a great two weeks summer vacation in New York without her. The actual drop-off was not that emotional. We were very busy with so many things to do – buying all her stuff .
After sending her off, we just had few days left in New York and just decided to go around Manhattan and the Statue of Liberty.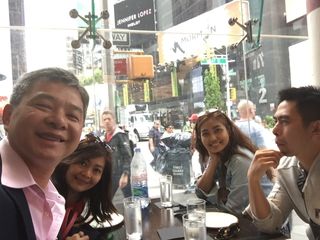 We arrived shortly after noon in Time Square and we had our lunch at Dos Caminos serving Mexican food at Time Square. The waiter is nice and the food is just okay.
Places To Visit In Manhattan
Times Square is a popular shopping strip and you will find here those flashing neon lights and giant digital billboards.
Times Square is an area known for the New Year's Eve ball drop.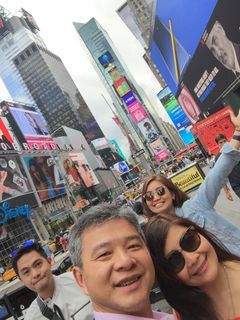 There are several points of interest in Manhattan like Upper Manhattan – areas that are above the 59th street, the Midtown Manhattan is located between 34th street and the 59th street.
The Midtown Manhattan is the most popular area where most tourists walk around.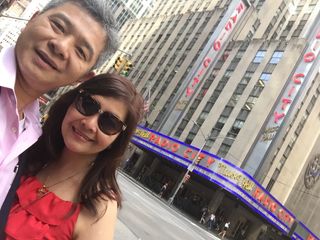 At Midtown Manhattan is where the most famous New York's skyscrapers located – the Chrysler Building and Empire State Building.
This is where you will find a street lined with theaters – the Broadway where you can watch all that biggest and famous Broadway shows and musical productions, the Rockefeller Center, between 48th Street and 51st Street, is a complex of 19 buildings and home to television production studios, Radio City Music Hall and the famous winter ice skating rink.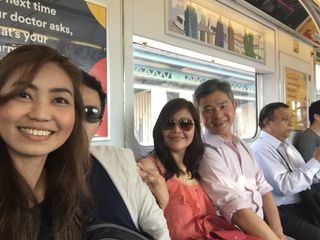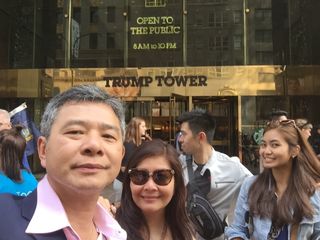 The Central Park is located in the center of Manhattan from 59th Street to 110th Street and between Fifth Avenue, and Eighth Avenue.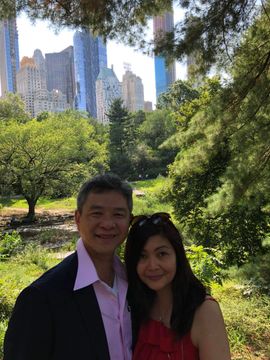 There are plenty of things to do in Central Park. This is where locals walk their dogs, you can have your relaxing walk inside the park, picnics with friends, play with your kids and generally just enjoy the wonders of the outdoors.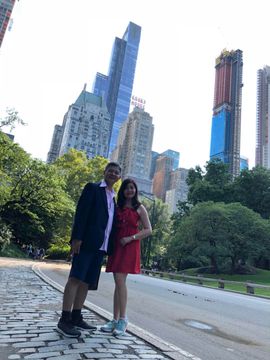 The park has artificially created ponds, a lake and a reservoir, two ice skating rinks and large wooded areas.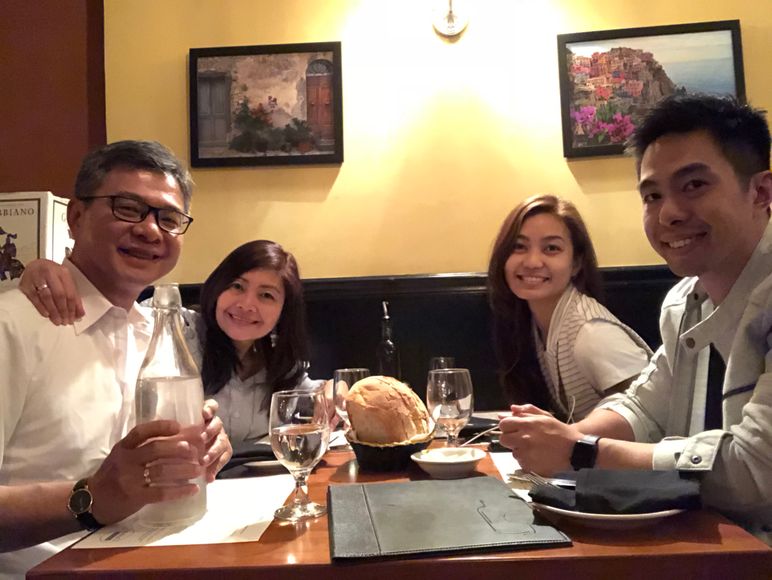 This restaurant offers a brick-oven thin-crust pizzas & other homestyle Italian dishes. Very good food and serving are big that we need to take it home. We had a wonderful time and most of the dishes were outstanding.
Then the Lower Manhattan is the area that extends below 14th Street to the New York Harbor. This is where the New York Stock Exchange and Wall Street are located. The Statue of Liberty can be seen from Lower Manhattan, and tourists can take a ferry.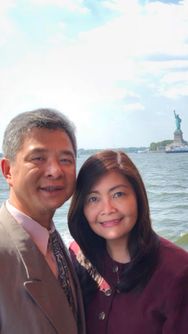 If you're planning a trip to New York, you shouldn't skip seeing the best Manhattan attractions.
I hope this post will help you to make your trip to New York a memorable and enjoyable one.
Have Fun!
Jeng Cua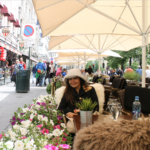 Click here to learn more about Jeng Cua