New York Travel Guide: Plan, Ready, Go!
New York Travel Guide – Visiting New York City for the first time?
It never crossed my mind that I will be back again in New York after twenty-two years to drop off my daughter for college. This post is a combination of the preparation of dropping your child for college and some best places to see in New York including itineraries for newbies as well as experienced visitors. 
We took the flight out from Manila to NYC via Vancouver. It's a long 19-hour flight.
This New York Travel post takes you to some of the best attractions of the big apple and to help every mommy out there to lessen the emotional stress when your child leaves for college
.
Maybe you've been planning for a flight to the Big Apple and possibly being anxious for it for months. Now the day has arrived having a trip to New York. Having a mix of emotions fluctuating from pride to fear and maybe even a tiny bit of nausea, don't worry. You're not alone.
Just three years ago, I was in the exact same place dropping off my daughter for college. We took the flight out of Manila. I had a pit in my stomach that had been disturbing me for over a week.
But at the same time, I was overloaded with pride that my baby girl was grown up and ready to experience all that college had to offer and be independent after 18 years that we have been together.  I survived and you will too. Your college student will be just fine. 
Thank GOD for what technology can give us. Virtual calls that I was able to connect and communicate with her often.  But of course, I always accompanied her with my prayers to be always safe and guided.
New York Travel: Where To Stay In New York
If this is your first time visiting New York and planning for sightseeing, you should look at some places to stay at the Midtown Manhattan because it's well-connected to the rest of the city by subway. 
But if you're on a budget, look at some places in the Queens area. It's a good location if you like having access to Manhattan, but prefer not to be in the heart of the city that is affordable.
During this trip, we rented a 3-bedroom apartment in the Bronx area through Airbnb. We decided to stay in the Bronx to be more convenient for us to move back and forth during her move-in day.
But I don't recommend for any tourist to book a place in the Bronx if you do not have any reasons to be there because the Bronx is NOT convenient at all if you want to visit all the major attractions in NYC.
We enjoyed staying at this place for 6 days. This place is about a 5-minute drive to the school, diners restaurant, and shopping mall. The place is decent, clean, spacious and the host is very nice. When we arrived at Sean's place, there are assorted candies waiting and a welcome message on the fridge.
New York Travel: The Drop Off Day
If you're like me, despite your best intentions, you will tear up when you say goodbye to your college kid. And that's okay. Dropping your child off at college is one of the biggest ironies of parenthood.
Just save the full-blown tears (if you're like me) in the car or when you're back in your hotel. And don't be disappointed if your child doesn't reciprocate your emotions with a tearful farewell hug because your kid is just elevated with the new exciting journey of college life and they are thrilled about it.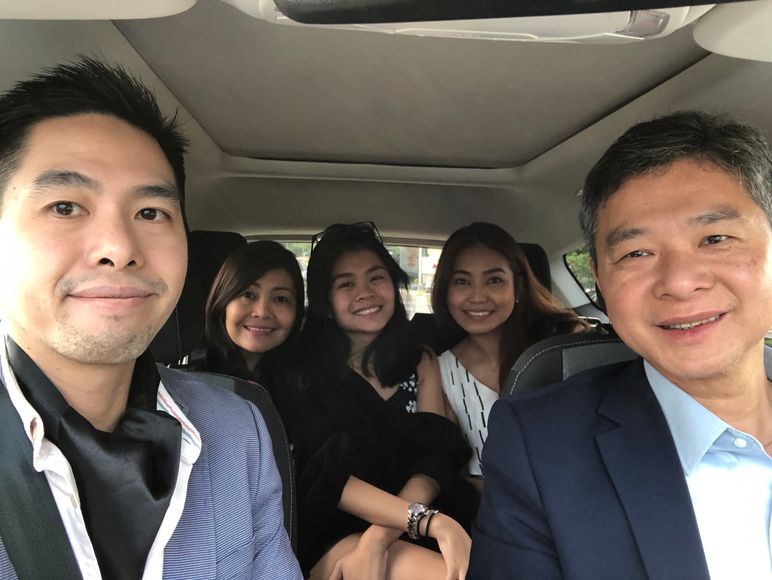 After we dropped her at the University dorm – of course, it was not a great two weeks summer vacation in New York without my baby. The actual drop-off was not emotional. 
But when we take her out from the school dorm for dinner (our final goodbye
), that's when I couldn't control my tears missing her presence in the room.
Guess what? While this makes perfect sense to parents and guardians, your college freshman has a different view of rushing off to join their new life adventures, a new roommate, and attending campus activities. And that's exactly the way it should be.
New York Travel Guide: Places To See
After sending her off, we just decided to go around Manhattan and visit the Port Jefferson in Long Island.
Even if you're short on time, you can still get a great feel and see New York City in a day. The easiest and quickest way to go around the city is to take a subway.  Subway trains operate 24 hours a day, seven days a week.
Click here to learn more about how to get around NYC.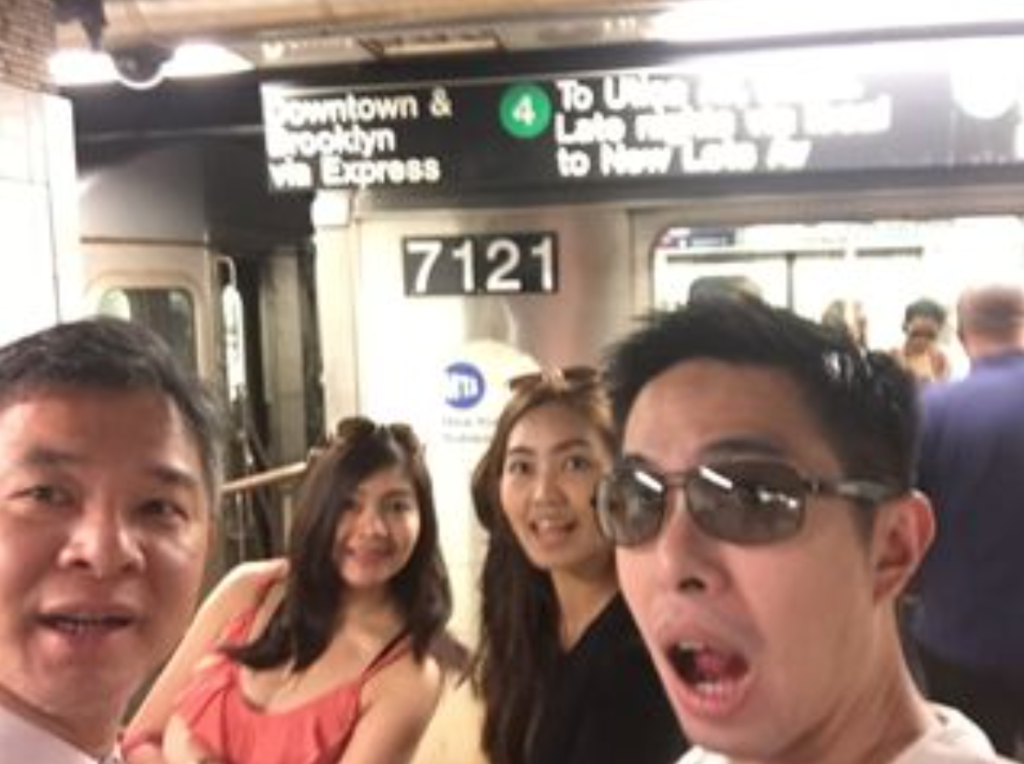 Places to See in Manhattan
There are several points of interest in Manhattan, Midtown Manhattan, Downtown, and lower Manhattan. Midtown Manhattan is the most popular area where most tourists walk around.
Midtown Manhattan is where the most famous New York skyscrapers are located like the Chrysler Building, Empire State Building, Rockefeller Center, and the street of Broadway. 
This is where you can watch all the biggest and famous Broadway shows and musical productions.
New York Travel Guide: Times Square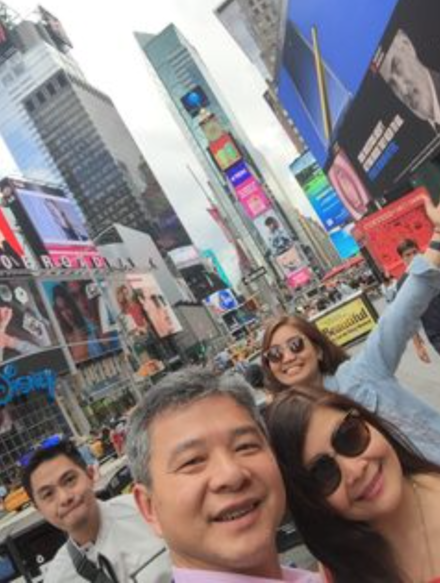 Times Square is a popular shopping strip and this is where you will find those colorful digital billboards. A stroll around Times Square is a must to feel the lights, the energy, and the crowds are pretty impressive to see.
Times Square is known for the New Year's Eve ball drop that you usually see on TV. An interesting place to visit in the daytime but even more exciting at night. It is quite the spectacle no matter how many times you've been to Times Square, it is always worth it to come!
How to get to Times Square:
The primary subway station used to access Times Square is the Times Square–42 Street station. Several lines run through the station: N, Q, R, S, W, 1, 2, 3, and 7. The S train runs between Times Square and Grand Central Station, one of NYC's main train stations.
Join the fiesta at one of New York City's original Mexican restaurants!
We arrived shortly after noon in Times Square and we had our lunch at Dos Caminos. Look out for an expanded menu of Chef Ariel Fox's healthy Mexican dishes as well as a selection of 120 premium tequilas and delicious new cocktails at Dos Caminos Times Square. 
The waiter is nice and warm and the good thing about this Mexican Restaurant is the location, right on 1567 Broadway and 47th.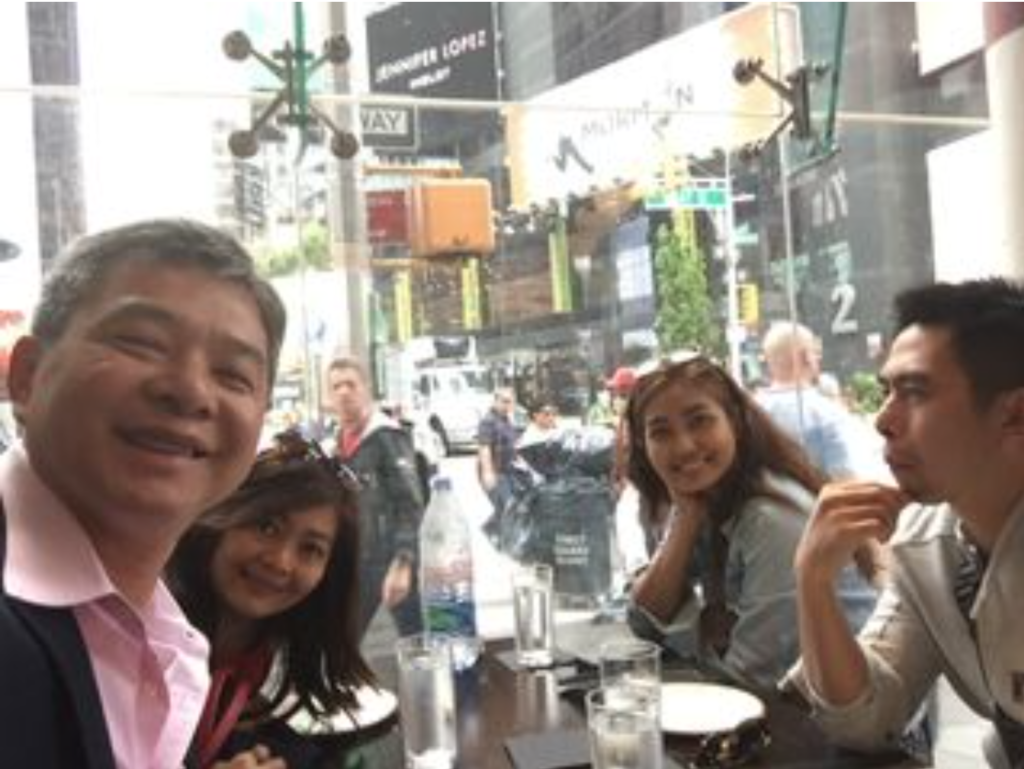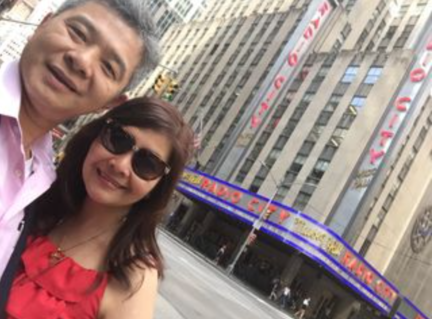 The Rockefeller Center is in the heart of Manhattan and an iconic attraction in NYC between 48th Street and 51st Street. Rockefeller is a complex of 19 buildings and home to television production studios, Radio City Music Hall.
If you're in the big apple by early December you can check out the famous tree lighting in person, which happens every year at the beginning of December.
The Rink at Rockefeller Center is another iconic winter attraction that you must try. 
New York Travel Guide: Central Park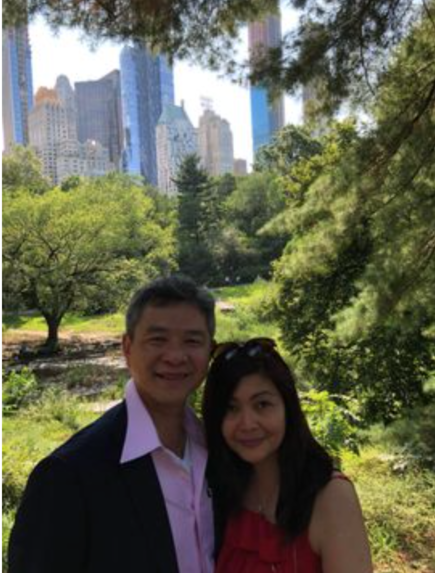 Central Park is located in the center of Manhattan from 59th Street to 110th Street and between Fifth Avenue, and Eighth Avenue. Many scenes from movies and TV shows have been filmed here over the years.
There are plenty of things to do in Central Park. This is where you can enjoy the wonders of the outdoors from visiting the Belvedere Castle a stone castle offering a spectacular view of the park and the city from its rooftop.
The park has artificially created ponds, a lake and a reservoir, a zoo, and ice skating rinks.
Lower Manhattan is the area that extends below 14th Street to the New York Harbor. This is where the New York Stock Exchange and Wall Street are located. The Bull of Wall Street sculpture stands on Broadway just north of Bowling Green just below the intersection at Morris Street.
Tourists travel from around the world to see the bronze Charging Bull to snap pictures in front of it.
Of course, your New York trip will not be complete without visiting the Statue of Liberty.  To get closer to the Statue of Liberty, you'll need to take a ferry. You can board the ferry from Battery Park.  
If you're heading down from the East Side of the city, you can reach Battery Park by taking FDR Drive South and exiting at 1 South Ferry Battery Park, or by taking Westside Highway South (NY State 9A) to Battery Park if you're traveling from the West Side.