Best 3 Things To Do in Shenzhen That Must Be on Your Travel Checklist
Are you planning to visit Shenzhen?
Shenzhen is a major city in Guangdong Province in Southeastern China seated next door to Hong Kong. The city of Shenzhen has grown from a fishing town into a megacity of innovation.
When traveling in Shenzhen, you can experience a mixture of old China and modern China. During the mid-autumn holiday, my husband and I decided to explore some tourist attractions in Shenzhen.
Things To Do in Shenzhen #1: Dapeng Fortress
The Dapeng Fortress is known as Shenzhen walled village. In the past the local fishermen tried to defend their area to resist the intruding of sea pirates in this Fortress.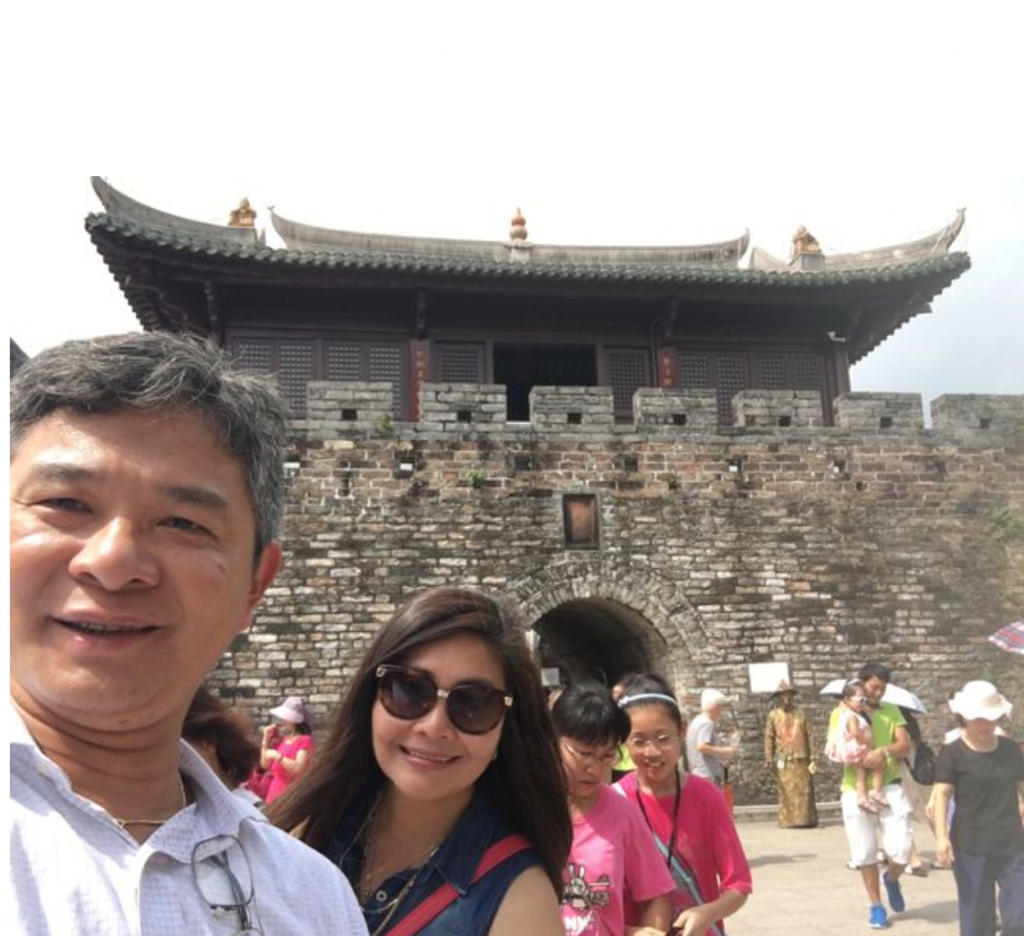 What To See Inside The Dapeng Fortress
There are many little souvenir shops, restaurants, cafes, and nice alley to explore the Dapeng local living.  The small shops inside are just small local businesses in keeping with the village atmosphere.
Dapeng Fortress is an old 600-year-old ancient village that is well preserved.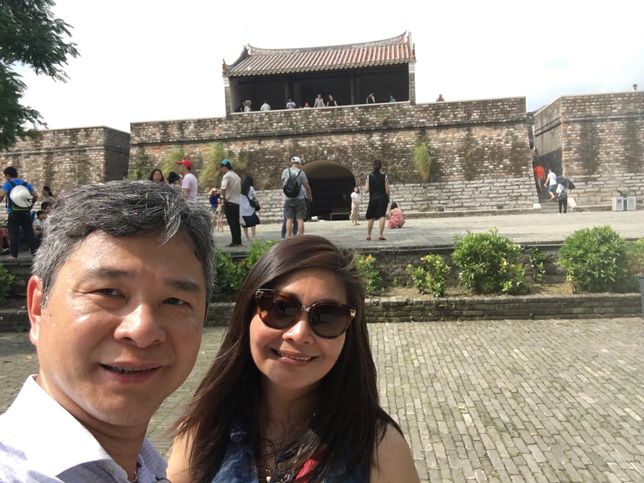 This village contributed much more to Shenzhen's history.  Inside the walled village, most of the old houses  are now converted into small restaurants and shops.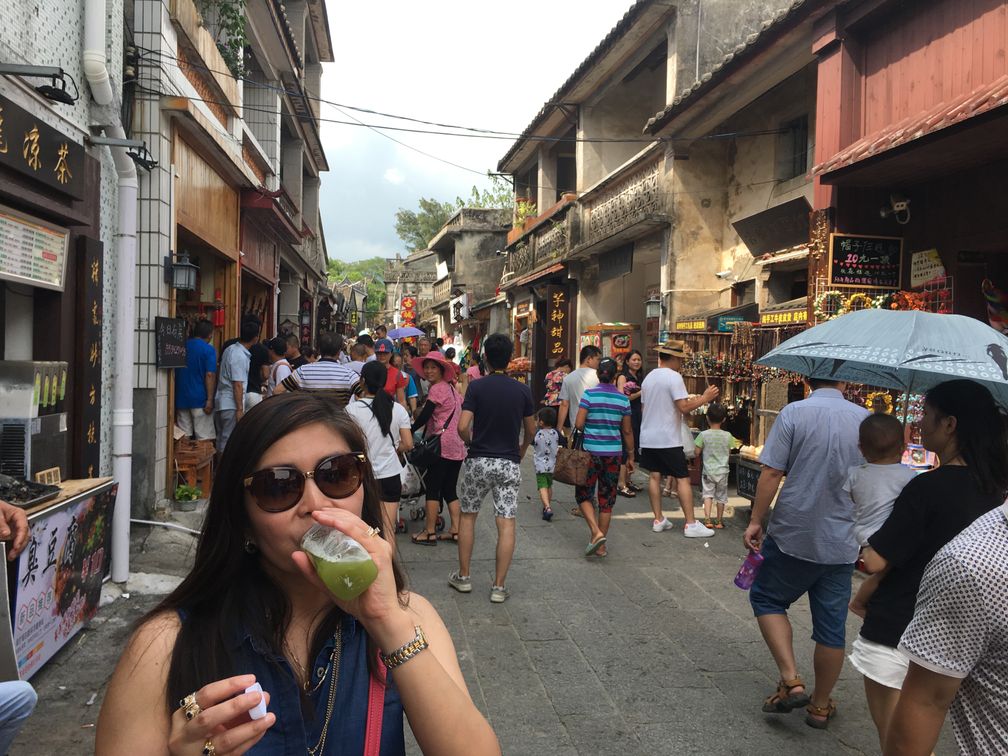 It is good to see the original architecture of these houses and you may feel you are back in the old days of China.
Make sure to try some of the local traditional Chinese food like the stinky tofu (chou doufu).
Stinky tofu, or chou doufu, is made by fermented soybean curd that produces a stinky smell but is delicious. If you love blue cheese, then you probably will like it.
If you will ask me, Yes! I love stinky tofu.
Looking for private tour in Shenzhen?
How To Get To Dapeng Fortress:
There are several ways to get there from different districts.
If you are coming from Shenzhen airport, you can take the airport express #6 to Liuyibu (Luohu)-> Bus E11 to Dapeng -> Bus B756 to Dapeng Suocheng.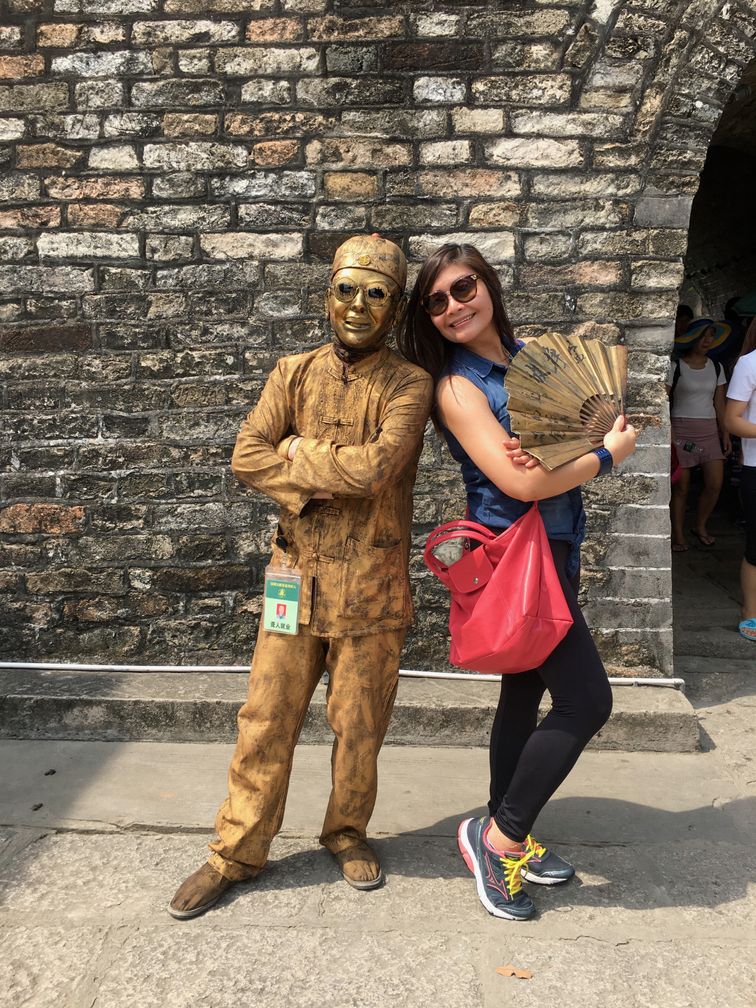 Yinghu Bus Station: Bus E11 to Dapeng -> Bus B756 to Dapeng Suocheng.
Futian Bus Station: Bus H92 to Dapeng -> Bus B756 to Dapeng Suocheng.
Longgang: Bus 833 to Dapeng -> Bus B756 to Dapeng Suocheng.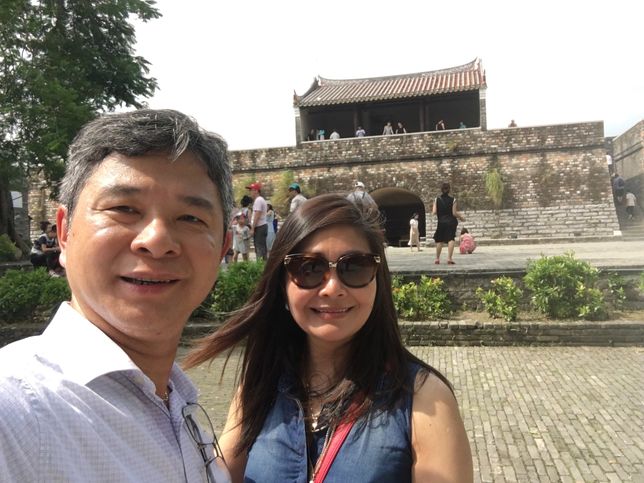 Dapeng Fortress is about an hour by taxi from Shenzhen train station (Lo wu).
But if you want to get there faster, you can take Didi (China's Uber). It can cost you about 150 CNY (about $25) each way and only took 50 minutes or so.
Much cheaper than bargaining with a taxi driver, and much quicker than taking the bus.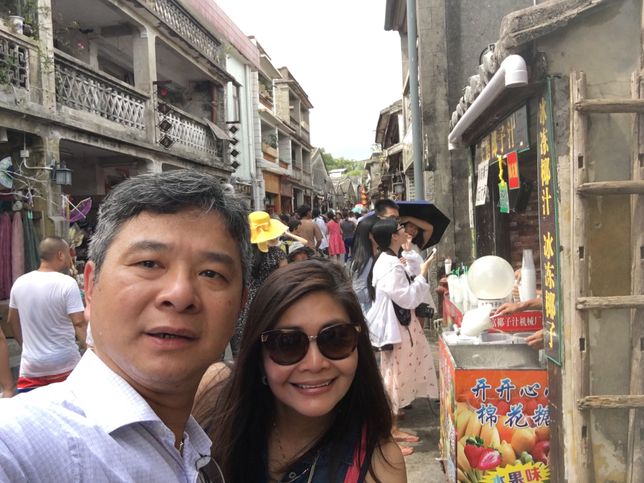 You'll not get lost exploring inside because you will see some signs to guide you. 
Things To Do in Shenzhen #2: The Dongshan Temple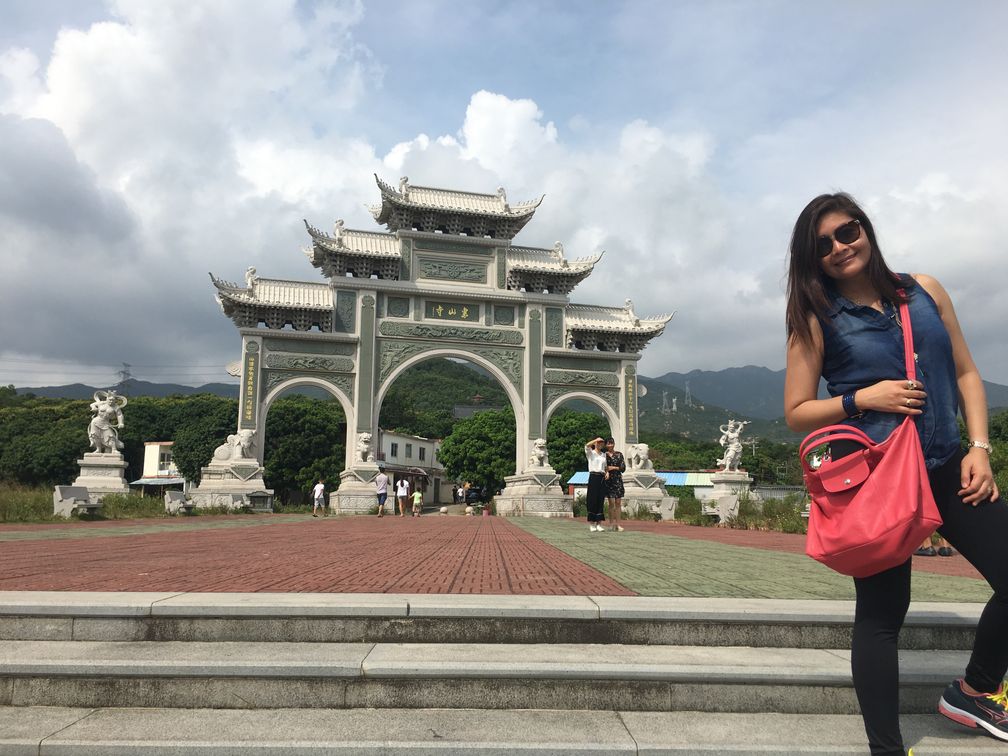 This is the Entrance that you will see from the road that is heading to Dongshan Temple. The temple is quite a trek from the main gate, but it is worth the effort to visit this active Buddhist temple.
It's about 15 minutes walk from the Dapeng Fortress to get to Dongshan Temple.
Dongshan Temple has stunning architecture with nice roof carvings, impressive statues, and great artworks. A quiet and peaceful place that is well worth visiting.
And if you want to see an amazing panoramic view of the area, take the steps up and get a great view of Dapeng.
Things To Do in Shenzhen #3: Window of The World
The Window of the world is a theme park for the whole family. It is called the window of the world because the park features 130 replicas of the world's most famous tourist attractions.
Where to Stay in Shenzhen
Marco Polo Hotel Shenzhen has a nice location where you can easily walk outside the hotel safely going to restaurants, convenience stores, shopping, and the metro train station is just nearby.
We booked in a superior room and we were upgraded to a Deluxe room which was nice and clean with spectacular city views.

Shenzhen is worth traveling to as a solo traveler, couple, or if you are traveling with your kids. It has lots of interesting things to do. 
Shenzhen is not only merely about visiting the Dapeng Fortress, Dongshan Temple, or Window of the World, but it has modern skyscrapers stretching to the sky, an exhibition center, museums, and of course good food and shopping.
More Travel Planning Resources:
You also want to check my other China trip: