My husband and I decided to cross the border from Macau to Zhuhai China and we stayed one night in Palm Spring Hotel in Zhuhai.
You may also want to check my trip to Macau & HongKong Below:
Trip to the Ruins of St. Paul in Macau
Trip to the Garden of Stars HongKong
Palm Spring Hotel is a 4-star hotel and it is just about 5 minutes by taxi from Gongbei Port (the immigration border between Macau & China).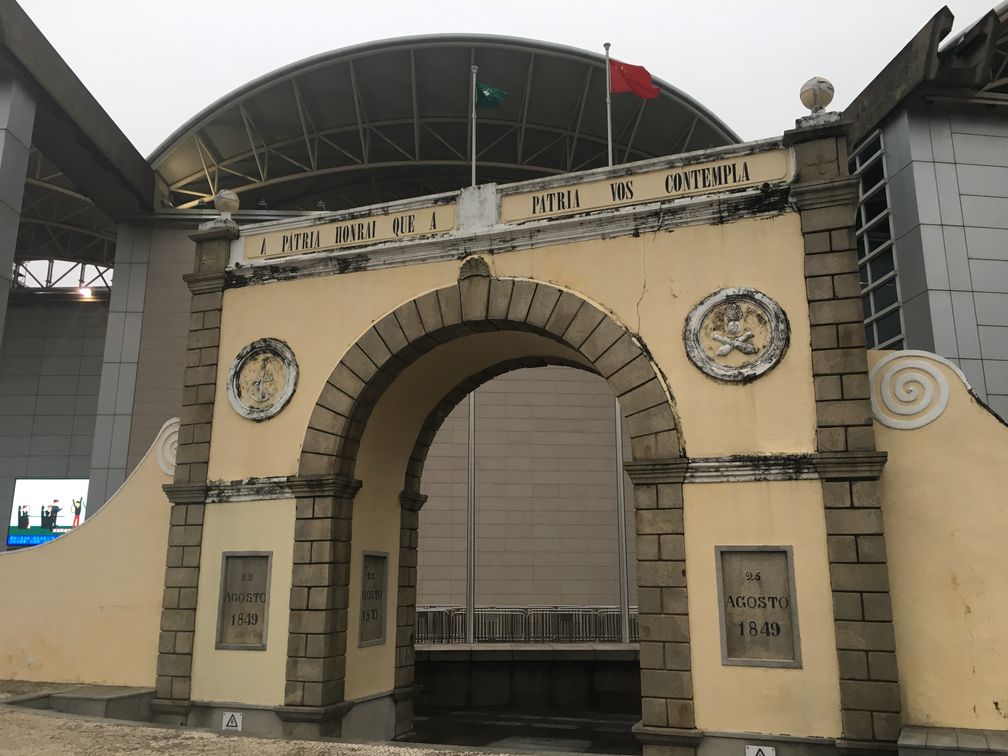 The hotel room is clean, the toilet is beautiful and huge, the water pressure from the shower is great.
Normally if you travel to China during cold seasons most of the hotel keep their heater on and you cannot open the hotel window. Luckily, during our stay here we were able to control the air-con temperature.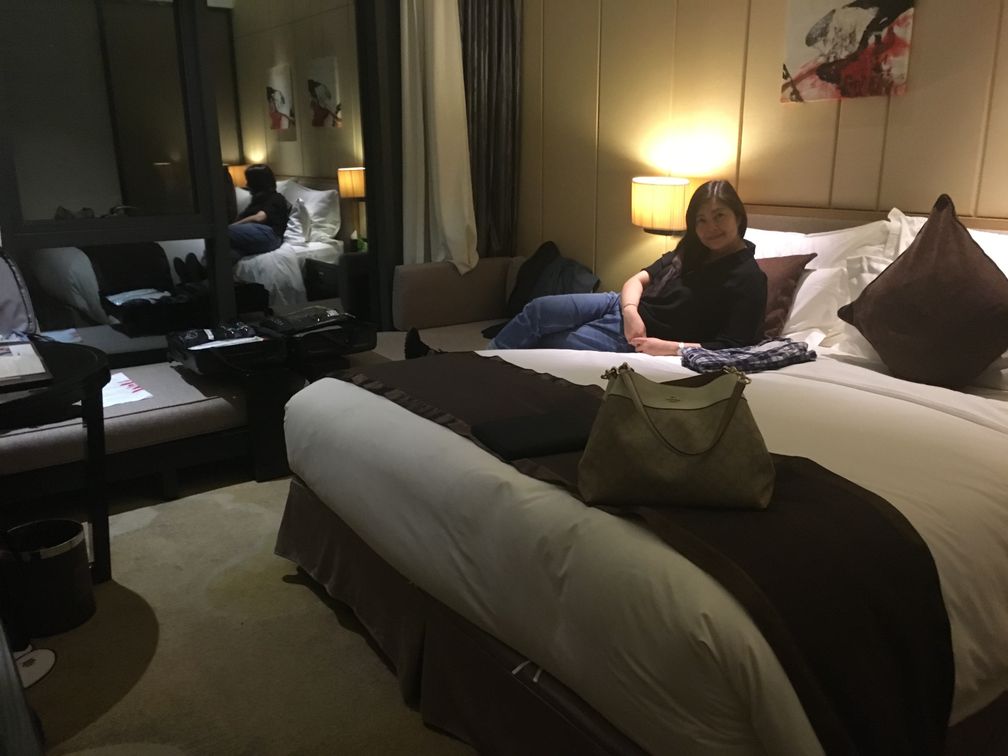 The room was nice and the bed and pillows were very comfy. The hotel provides free shuttle pick up but better to ask for it. During our visit, we just took a taxi from the immigration border port going to the Palm Spring Hotel and the driver did not use the taxi meter and charge us RMB30 (this is about $4). You can easily find a taxi just right across the Gongbei Port.
The hotel provides a safe deposit box, mini fridge, complimentary bottled water, large flat screen TV, wifi, 2 pairs of adult slippers and a pair of child slippers.
There is also a spa center next to the hotel whereby you can relax in the hot jacuzzi, steam bath or have a full body massage.
The Spa in Palm Spring Hotel Zhuhai
The spa is just right across the hotel about 20 steps from the hotel lobby. You can get a dip in the hot pool, steam room and sauna. Then after that, you can get a foot massage or full body massage. The spa building is almost as large as the hotel and it is one of the famous Spa in Zhuhai.
I love body massage, but my massage experience in this spa was really so disappointing paying RMB 3,818.08 (this is about $555) for a Spa Package for myself and my husband. The package consists of a hot tub bath, candle ear wax removal, and with incomplete body massage.
They only massage the back portion of my legs and they will ask you if you want them to continue. And if you continue then additional charges will be imposed and that's why we end up paying this ridiculous amount of money.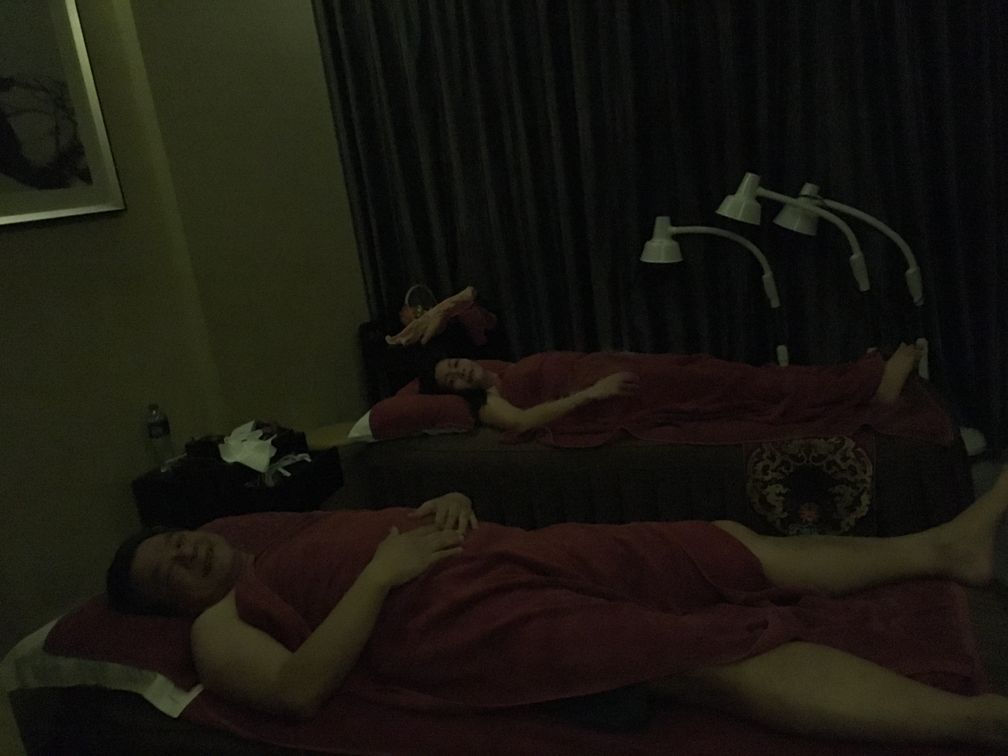 If you want to have a massage, I recommend that you just take the normal body massage or foot massage. Better to avoid those spa packages. Also, better to ask what kind of oil included and part of the body included for you not to be surprised when paying your bills.
Palm Spring Hotel Restaurant
The restaurant in the hotel lobby is good. Food available at the hotel is mainly Chinese, although fried rice and sandwiches are available. The food is pretty good and the price is reasonable.
The hotel provides breakfast. Nothing fantastic and it is just super simple. They provide shumai (shumai is a type of traditional Chinese dumpling filled with minced meat & shrimps), noodle soup, bread, yogurt, and fruits.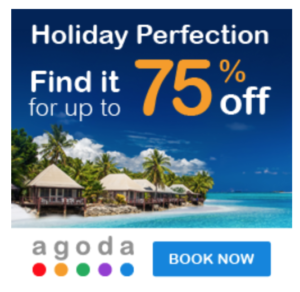 You may want to check my stay at:
The Crowne Plaza Hotel Beijing
Charter House Causeway Bay HongKong
Overall, the Palm Spring Hotel Zhuhai is a great place to stay. It is a clean, safe and value for money hotel, but for the Spa across the hotel, it was really so disappointing.
I hope this post helps you to make your stay in Palm Spring Hotel Zhuhai a memorable and enjoyable one.
Have Fun!
Jeng Cua
Zhuhai Trip: March 6-7, 2019
PS: Would appreciate if you can like, share & leave me a comment


Click here to learn more about Jeng Cua