Benxi Water Cave – A Great Place To See in China
Benxi Water Cave is located in Benxi City, Liaoning Province, China. The Benxi water cave is the longest underground river cave in the world (5.8 kilometers).  It consists of a dry cave and a water cave.  Some part of the cave are accessible by boat. The cave is deep and wide.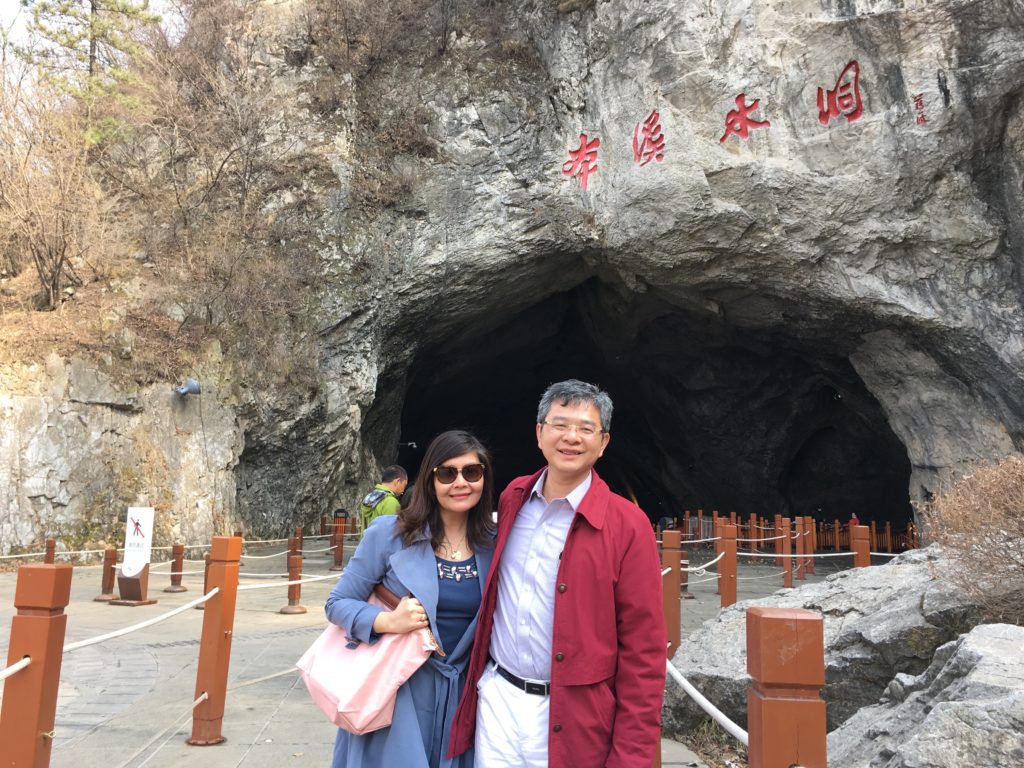 This is the main entrance of the cave with four red Chinese Characters that says "Ben Xi Shui Dong" (meaning Benxi Water Cave).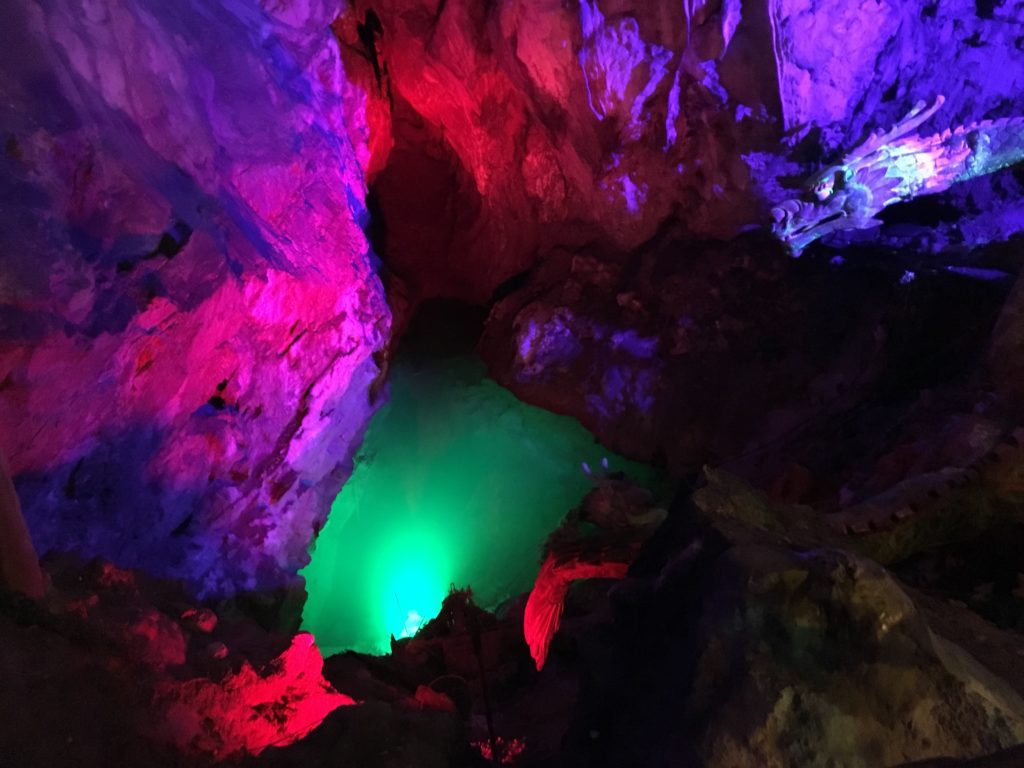 From the cave main entrance at the right hand side, there is a 300 m-long dry cave that you can explore. Only 300 meters are open to the public. The tour of the cave begins by walking through several caverns, and then you can start exploring the water cave using an electric boat down the river probably around 20 minutes long ride.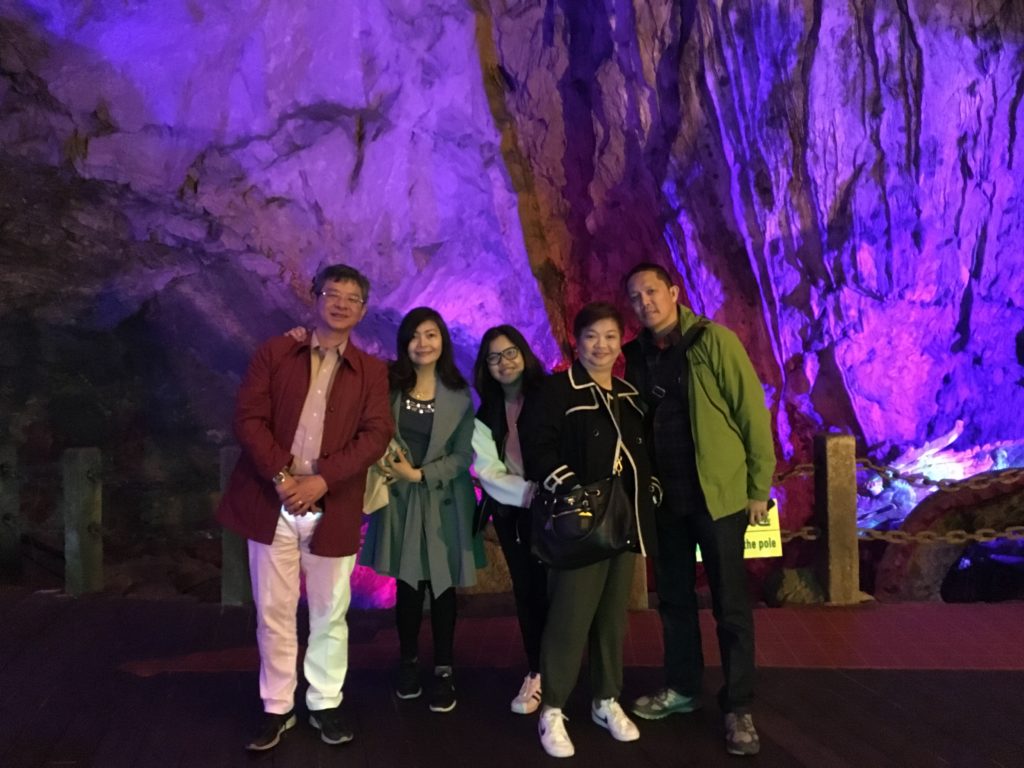 With friends – Jojo, Gladys and Aye Ledina.
The Temperature Inside The Benxi Cave
The temperature inside the cave remains a constant 10℃. Sweat shirts and pants are highly recommended while inside the cave. In any event, they also provide free jackets at the main hall that you can simply grab before riding the boat.
When is the Best Time To Visit Benxi Cave China?
May to October is the best time to visit Benxi cave, when the climate is quite comfortable. November to March is very cold in this area.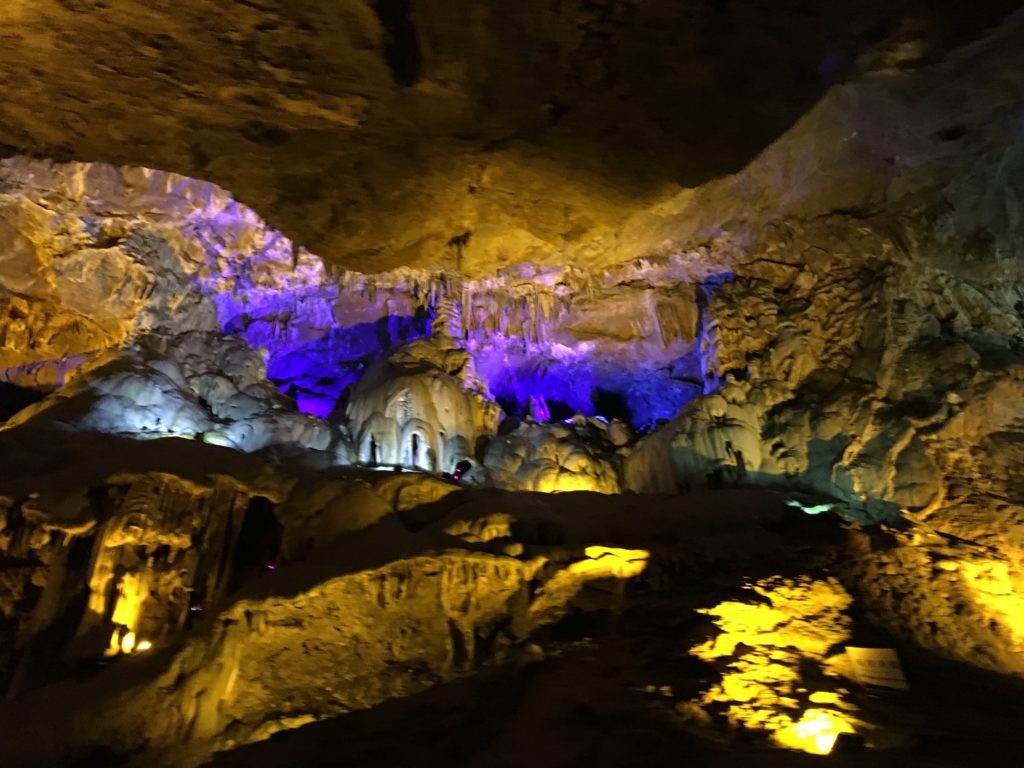 How to get to Benxi Water Cave ? 
You can take the high-speed train to Benxi from Dalian (about 2 and half hours), or from Shenyang or Beijing. Then, at Benxi train station – you can take a bus at Benxi Bus Station to Benxi Water Cave Scenic Area.  It will take about 45 minutes from Benxi Bus Station to the cave.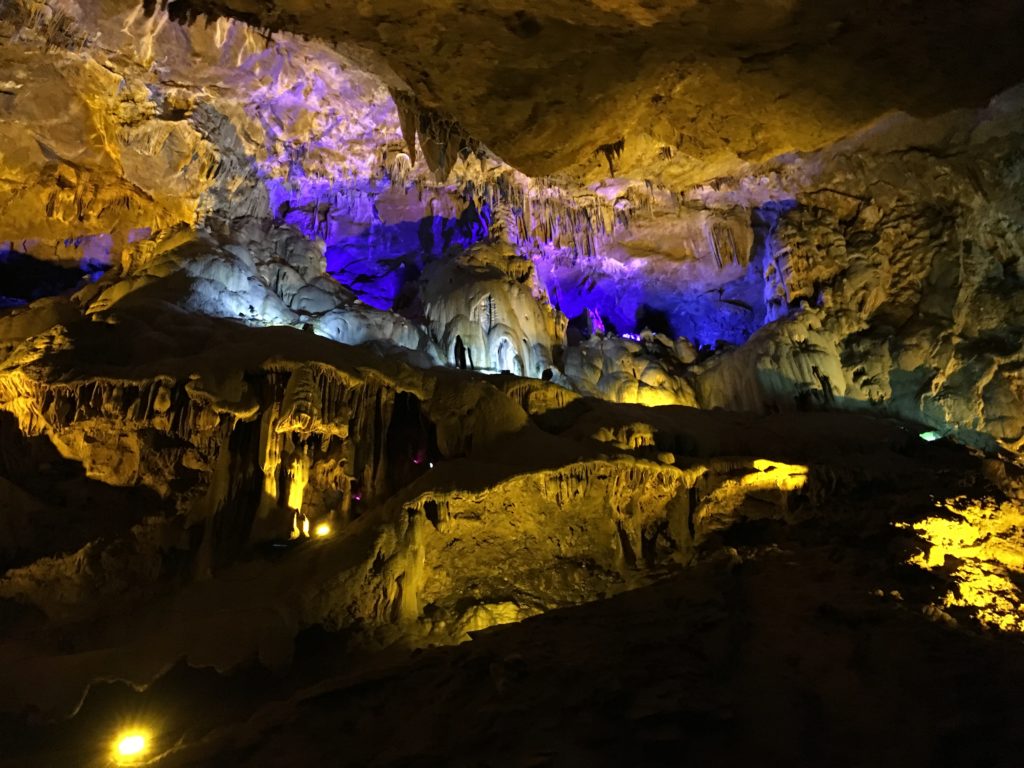 Or you can take a 4 hours bus ride from Dalian and 1.5 hours bus ride from Shenyang.
Benxi Opening Hours:
April 1 to October 31: 08:30am to 17:00pm
November 1 to March 31: 09:30 to 16:00pm
Admission Fee for Water Cave and Geological Museum

April 1 to October 31: CNY 120 (around $18)
November 1 to March 31: CNY 80 (around $12)
Children below 4.3 feet (1.3 meters) free entrance
(Note: Price may change)
A day trip to Benxi is sufficient enough, if you are just planning to visit the cave and some nearest museum and park near the cave.
If you are planning to visit China, Benxi Water Cave is really worth to see and have a great cave experience.  The Benxi Water Cave has formed since millions of years ago. You will find the beauty of nature in different forms – different array of stalagmites and stalactites.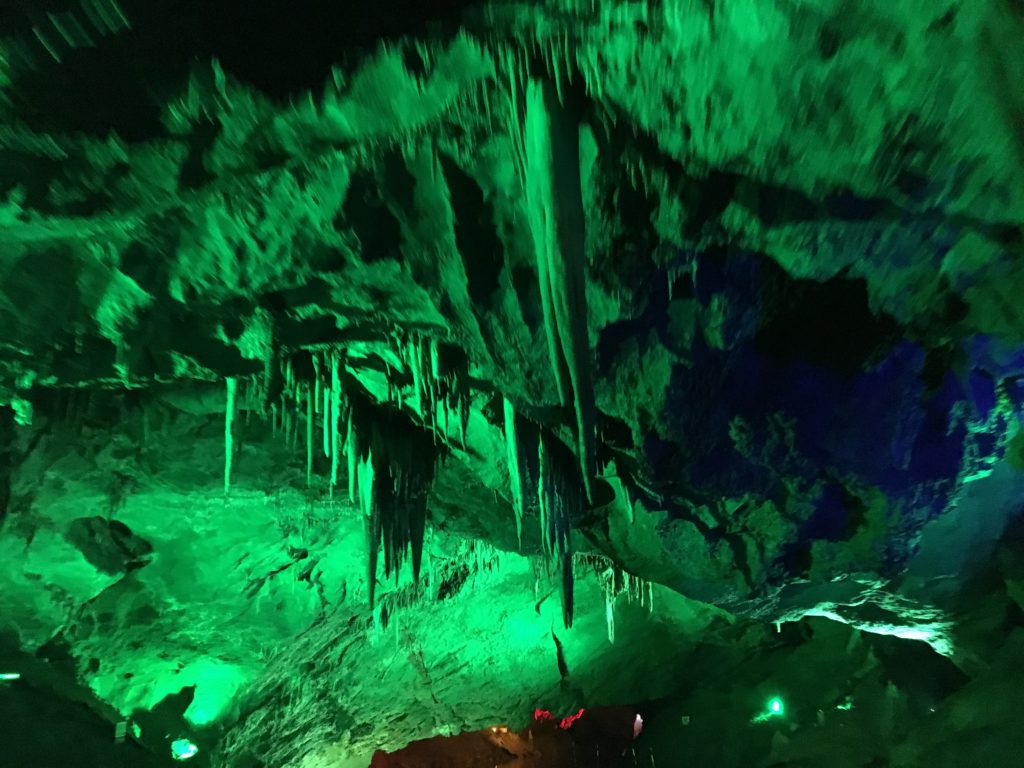 To conclude, my husband, friends, and I enjoyed our short trip to Benxi Water Cave located in Liaoning Province in China – highly recommend visiting!
I hope this post will help you to make your Benxi Water Cave visit a memorable one. I'd love to hear your comments below.