My Birthday Surprise In New York

My surprise 50th birthday from my husband that I will never forget.
A trip to New York that is full of surprises, and secret missions from my husband, relatives, and friends.
This New York trip actually is purely to help my daughter's move-in to college.
When we were planning our trip, my husband told me that we need to block one dinner for his uncle and I told him, of course…
With my excitement, I also contacted my ex-Saudia friends to tell them about our US trip. Most of my friends are already living in another state and also married with children, so I am not expecting much if they can find some time to travel to New York.
The Travel Preparations
My daughter and I left China earlier because her residence visa was automatically canceled after she graduated high school here in China. We just decided to apply for her US student visa and do her medical school requirements in Manila.
So, my husband was left behind in China for 4 weeks and he just decided to follow us in Manila.
During this span of time that we were not together, I continue contacting my friends about our upcoming trip and asking them if they can arrange a trip to New York if not bothersome to them. It has been 22 years since we left the big apple and we haven't seen each other and really excited if we can catch up during this short trip.
Since they are all working, they were able to find some time to be in New York only on a weekend and that excites me and confirmed with them that I will block my schedule during that weekend exclusively for them.
I called my husband immediately and excited to inform him that some of my friends were able to squeeze their time to fly over to New York to see us. With my excitement, I totally forgot that my husband already committed dinner with his uncle during the same weekend.
He told me that his uncle already booked the place for us on the same weekend and it's already a guaranteed reservation. With this, I just need to arrange a short brunch meetup with my friends because during that same day (Aug.19), my husband already committed our family dinner with his uncle.
I really feel guilty for my friends for letting them travel all the way to New York just for this quick brunch meetup.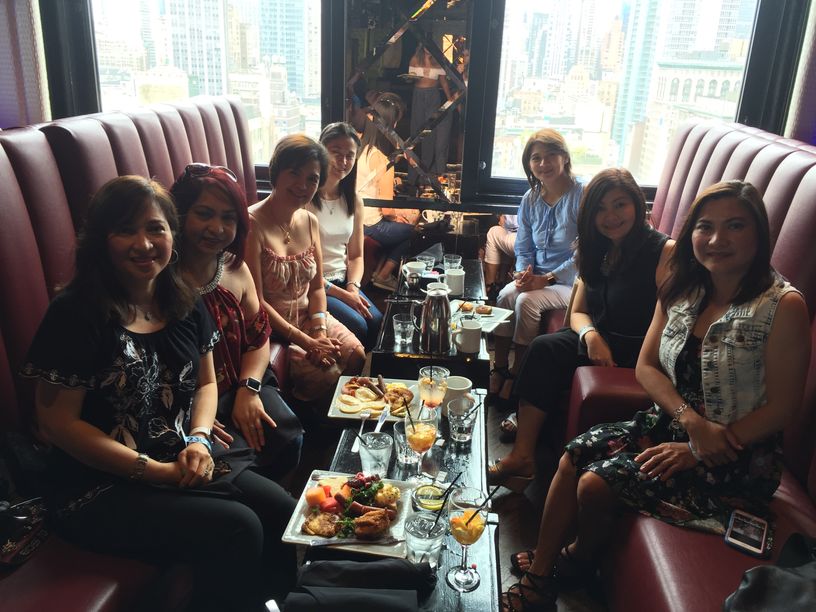 This photo was taken during our brunch at 230 Fifth Rooftop Bar, Fifth Avenue New York
With this conflict of schedule, that's probably the best thing that I can do to meet everyone during this short trip to New York.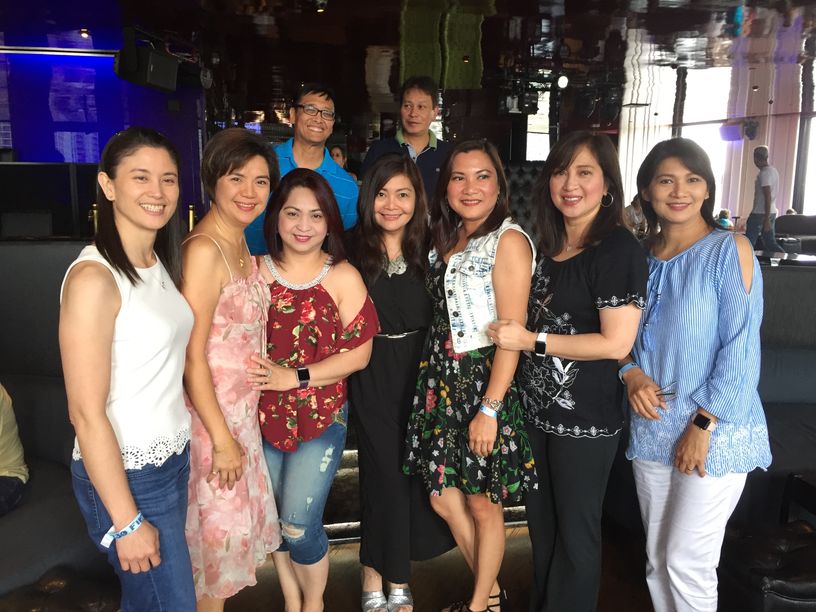 Quick brunch meetup with my ex-Saudia friends
Two of them drove all the way from Virginia with their husbands, one traveled all the way from Texas and Los Angeles, one from New Jersey and the big apple. To cover my guiltiness, I told them that I will drop by to their hotel to continue the fun as well as for me to introduce our kids to each other.
Without my knowledge, my husband negotiated with his uncle to let it be his party instead, and just re-schedule his treat for our family. My husband contacted my friends even that he doesn't know some of them. He created a private Facebook group inviting all of them to this beautiful venue called the Manor where we had our first fine dining date over 20 years ago.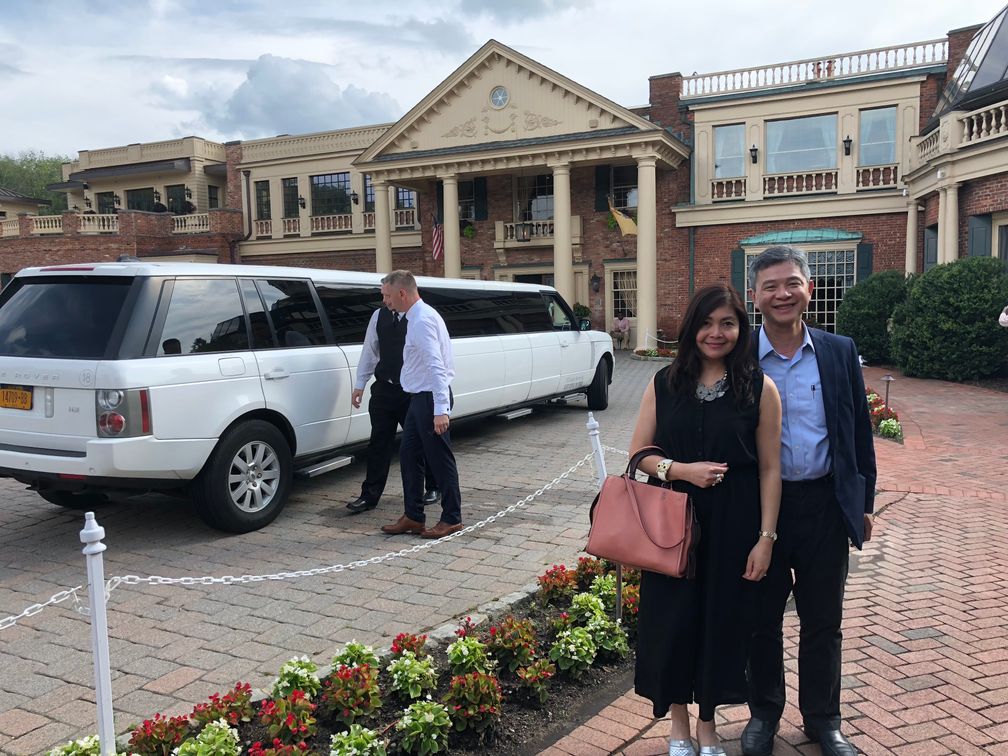 The Manor at West Orange, New Jersey
When we arrived, all along I thought it was all his uncle treat without a single hint that my friends are all here and they were even able to put their make up and change clothes.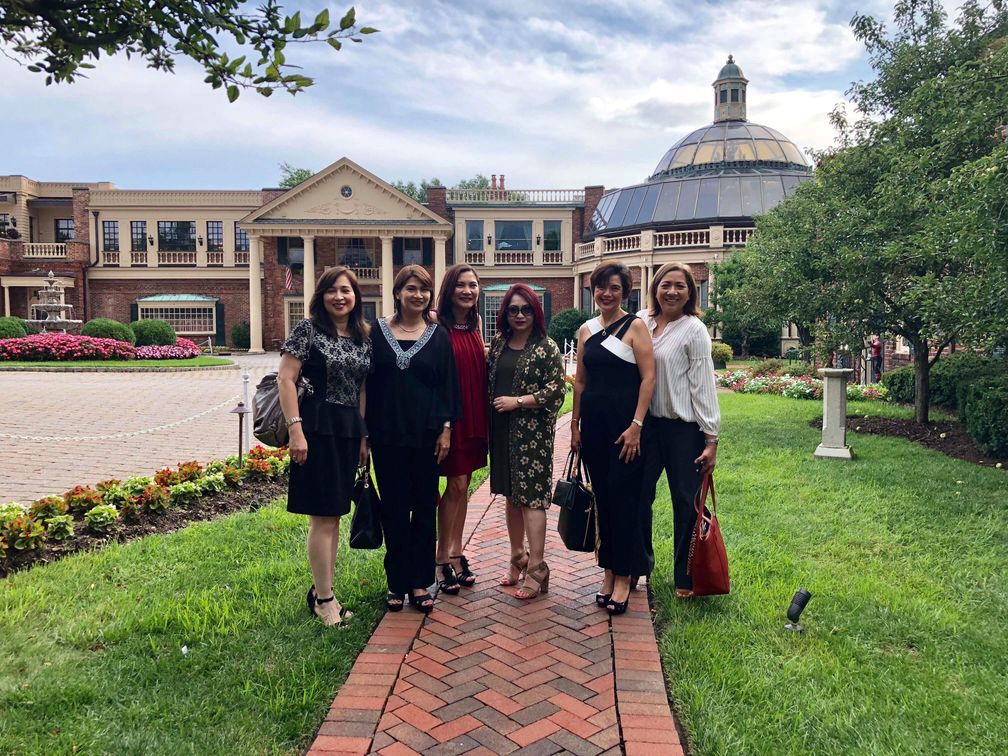 This photo was taken from their end while waiting for my husbands go signal to go inside
After our brunch, we parted since we need to rush back home to pick up my daughter and my son in the Bronx where we rented a place near my daughter's school, and then we need to have an over hour drive to West Orange, New Jersey.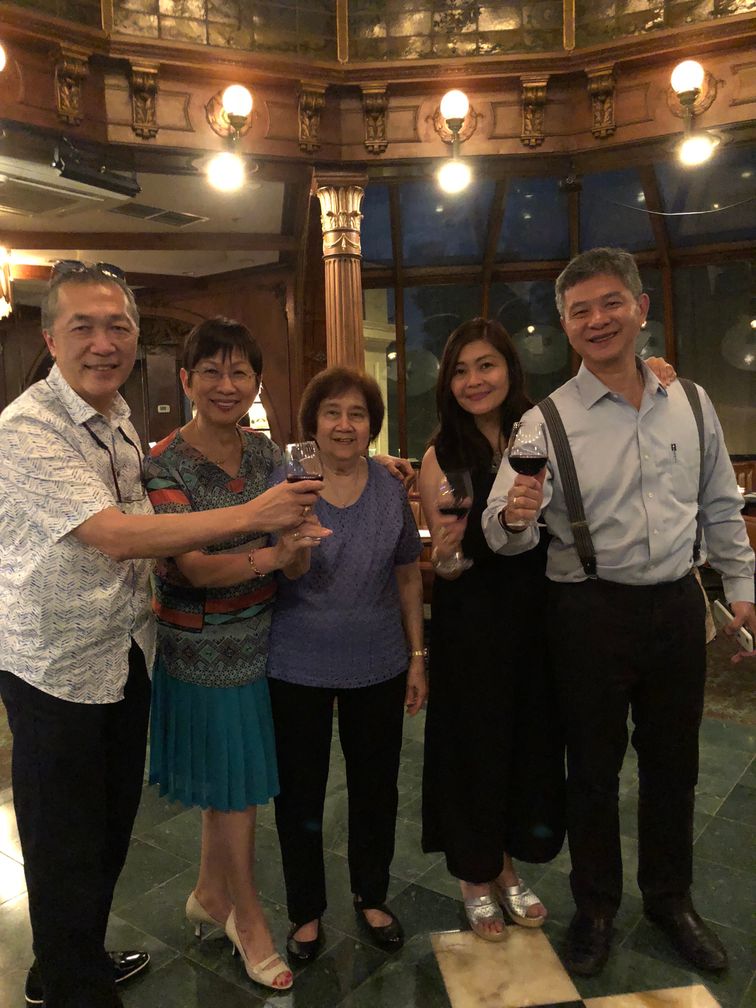 With Uncle Ike, Auntie Virginia and Auntie Mary
On that day, my daughter got a very high fever, I left her with our son while that same day I asked my husband to drive me to the city so, I can meet up with my friends for brunch.
That time, I am telling my husband better for me to skip dinner for me to bring my daughter to the hospital while he and my son can go together to his uncle dinner.
My daughter insisted that she is feeling okay and really wanted to go without my knowledge that she was also part of this secret mission together with my son.
So, in the end, I just decided to go, otherwise they'll be the one who gets surprised LOL…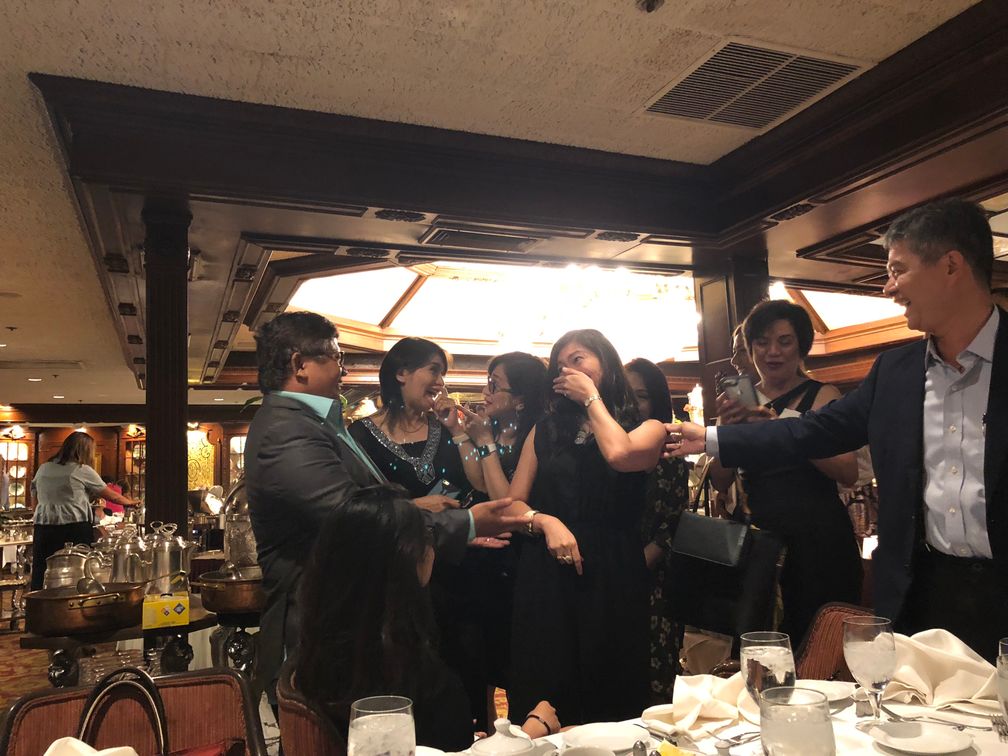 So happy to see my good friend Edwin after so many years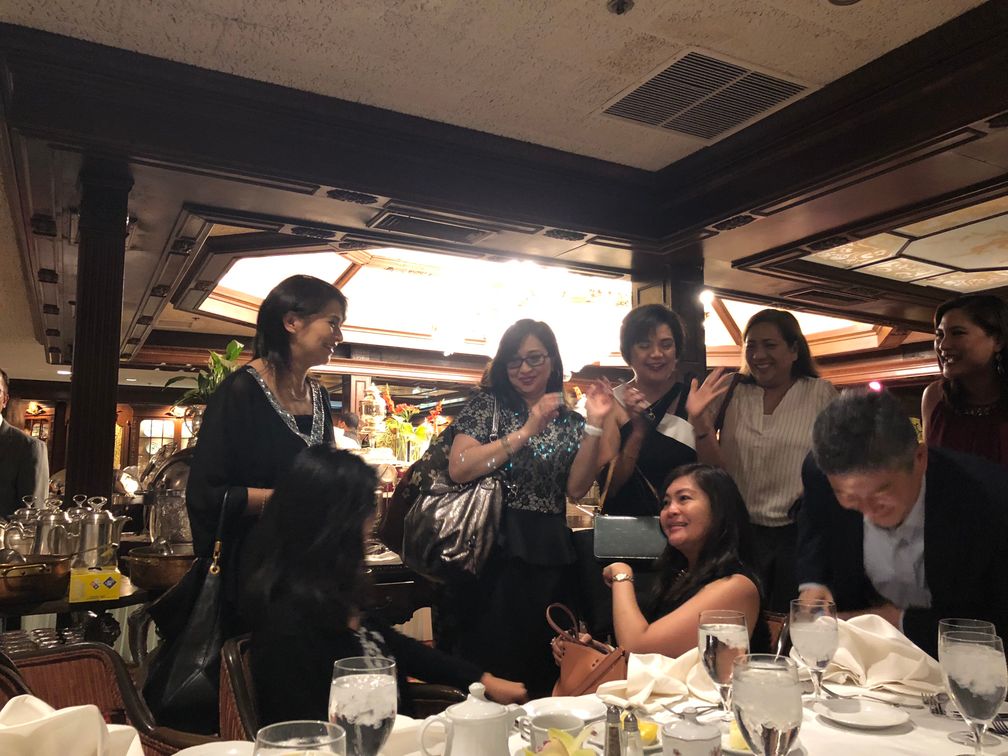 Overcoming my guilt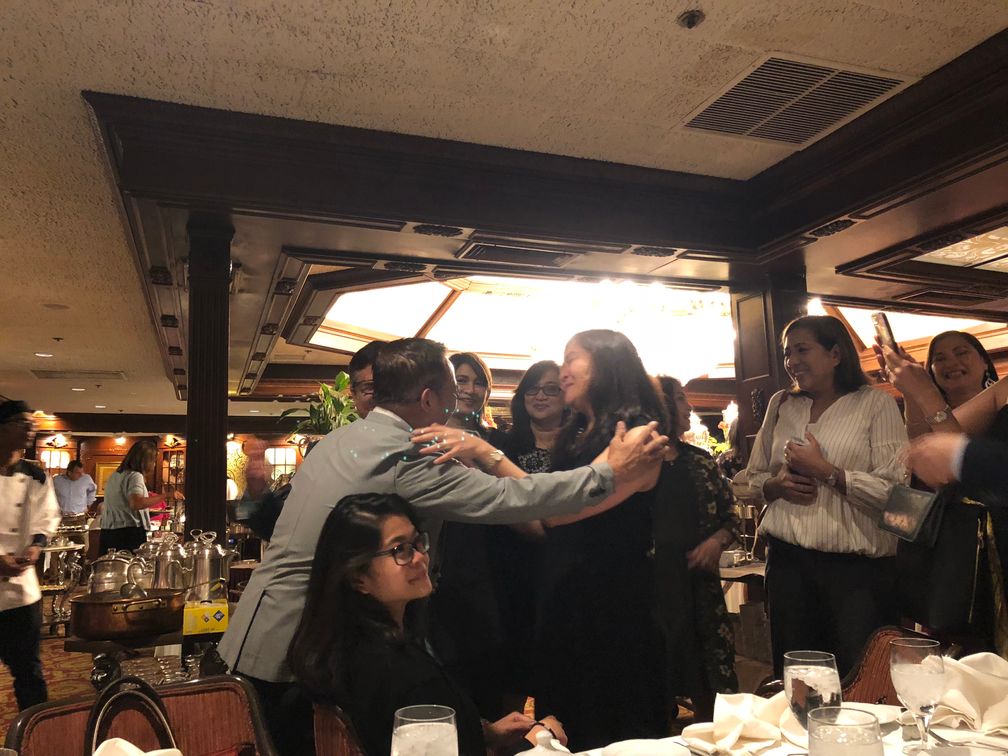 With my best man Robert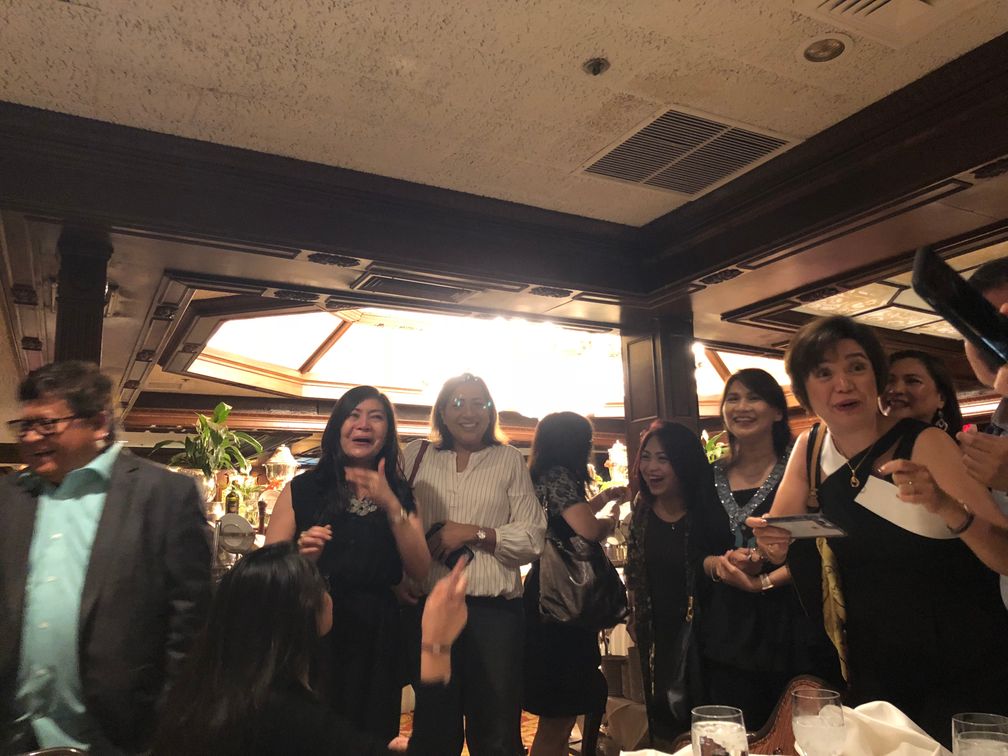 My reaction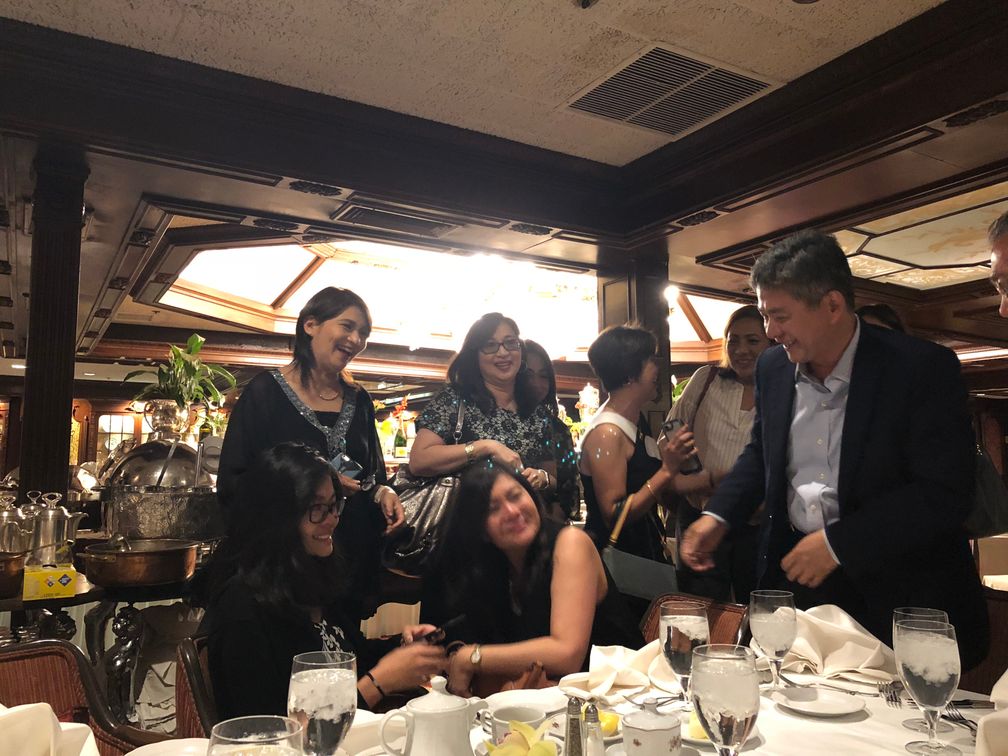 My Son captured everything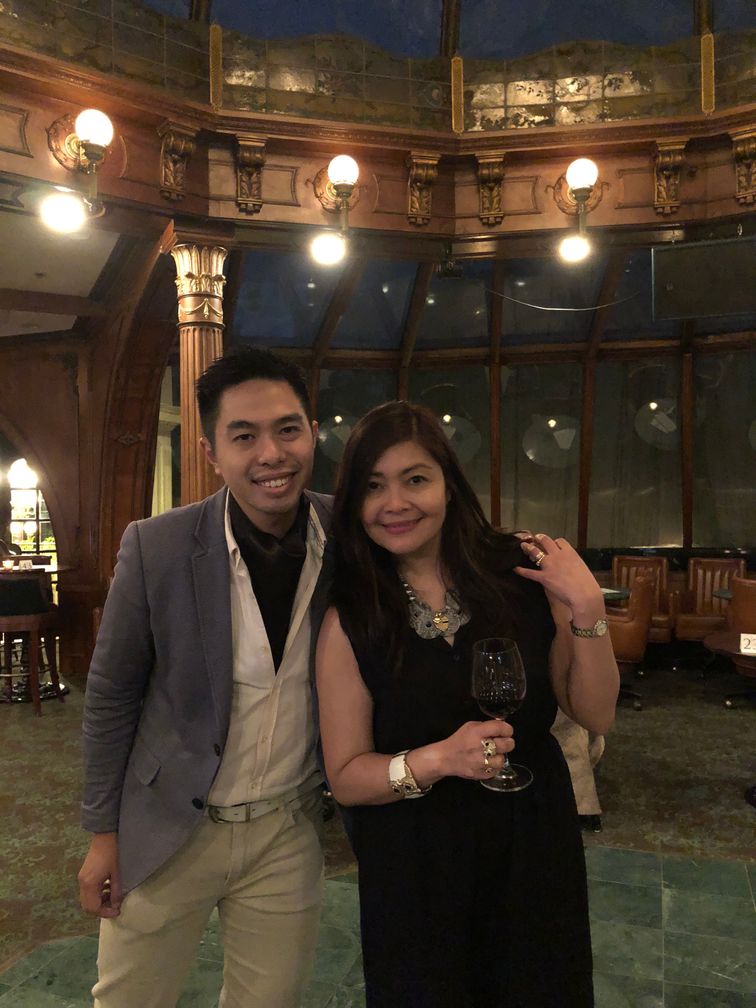 Photo with my son
In the end, my husband didn't realize the impact of joy that he created not only for me but he made everyone leave this sweet memory that will last forever.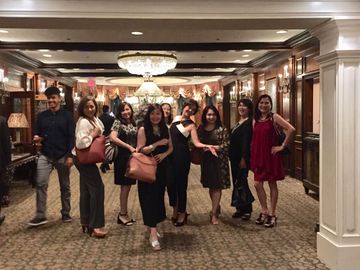 These are my Ex-Saudia Gorgeous Friends
I love you, sweetheart, and thank you so much for this unforgettable birthday surprise. I thank God every day that he gave someone like you to me.
I really do appreciate all of you who made my special day really really really special ??
A million thanks everyone…
Jeng Cua