Jam Hotel Brussels is a hippie boutique style hotel in Brussels, Belgium. During our 3 days stay in Belgium visiting the charming city of Bruges and a day trip to Ghent, we decided to stay at the Jam Hotel Brussels.
The hotel room has its own character with a concrete brick in style fashion.
The location of the hotel is good. Just 2-3 minutes' walk away from the tram stop to do the cool things in Brussels.
Jam Hotel Brussels is 03 km from the city center and 12 km from the airport.
Looking for a Reasonable Hotel in Brussels? The Jam Hotel is a Good Choice!
 Jam hotel is a 3-star hotel. A smart choice for travelers.
The hotel offers easy access to Brussels tourist attractions. The room was unique and bathroom was clean. 
The Hotel Check-in time:
Check-in from 15:00
Check-out until 11:00
In summer you can enjoy the terrace with a view of the city and a small rooftop pool.
How To Get To Jam Hotel From Brussels Central Station
There are several ways to get from Brussels Central Station to Jam Hotel. 
Line 92 tram (about 19 minutes)
Just walk about 5 minutes from the Brussels central station heading to Palais.
Then every 15 minutes tram 92 will take you to Janson. Jam hotel is a 1-minute walk. 
Cost: 3 Euro.
Source: Rome2Rio 
The hotel is also walkable from the Central train station about 30 minutes walk (2.4 kilometers).
Jam Hotel Buffet Breakfast
The hotel provides a simple breakfast like bread, ham, cheese, jams, and eggs.
The Buffet breakfast cost from the hotel is 15€/per person/night (if not included in the room rate).
There are plenty of good restaurants nearby.
Ballekes Belgian Meatballs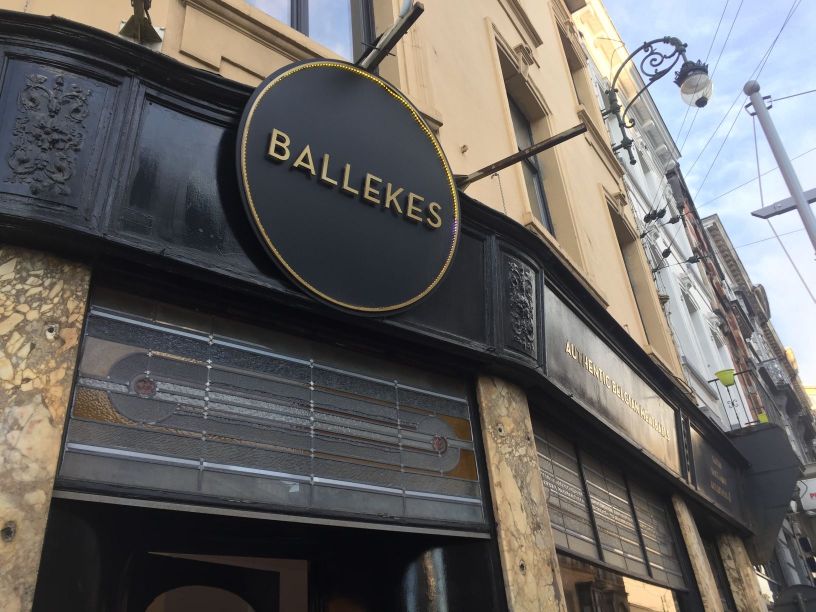 The Ballekes Restaurant is just about 2-3 minutes' walk from Jam hotel.
They serve authentic Belgian meatballs inspired by their grandmother's recipe.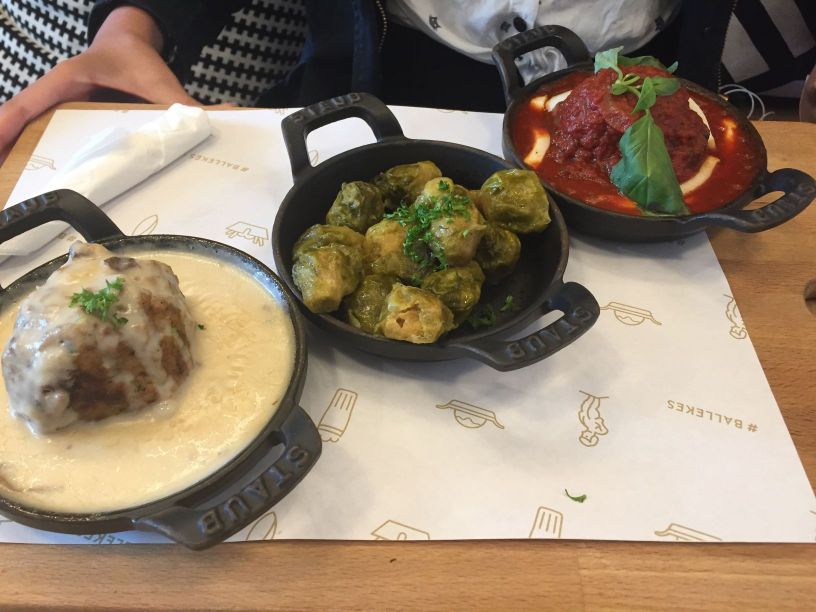 The restaurant setting is more fast food where you order at the counter. You can choose your meatballs, side dishes, and sauces. 
The meatballs are reheated on the spot. I took the combo menu with Brussels beansprout.
We had a great experience staying in Jam Hotel Brussels. The hotel is unique, fun, and worth the price. They offer experience! My only complaints would be the hotel had no air-conditioning and the shower curtain doesn't prevent the water from going everywhere.
On arrival pleasant staff greeted us. Good value for money for our 3 days stay.
Top Most Belgian Products To Take Home
You'll also want to check:
Is Holiday Inn Amsterdam Worth For The Money?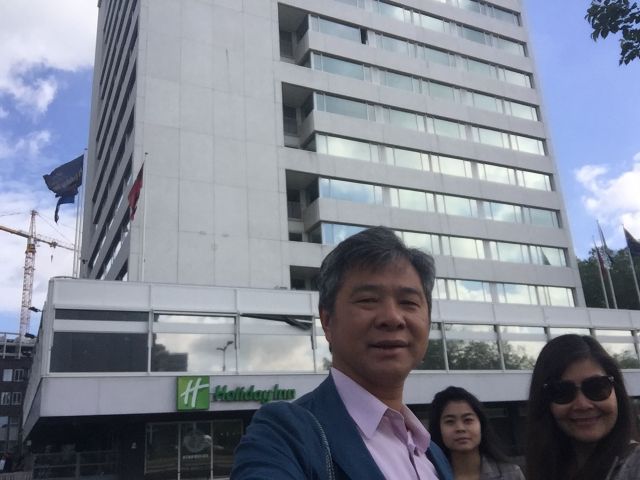 Holiday Inn Amsterdam is a decent and affordable hotel to stay in Amsterdam.
Depending on the type of traveler you are, the Holiday Inn Amsterdam is an ideal hotel for both business and leisure travelers.