7 Best Places to Visit in London in One Day
If you are looking for the top-rated places to visit in London, I will share with you the best places to see in one day, how to get there, so you can plan ahead.
I am not a professional videographer nor a professional tourist guide, but I'm so obsessed to help mommies to plan their family vacation ahead, so it will give them ample time to save, create a budget, and grab the best hotel and flight rates to enjoy their vacation with their loved ones. 
Watch the below video to see a glimpse of the best places to visit in London.
When my daughter completed her Kingdom education program, we decided to follow her in London.
London is one of the world's most alluring cities. Whether you're looking for architecture, art, food or diving into the history, with so many impressive tourist attractions and things to do, it's no wonder London is one of the most visited cities worldwide.
London is one of the most multicultural cities on the planet and has something for everyone. 
Now, let's explore the best places to visit in London in one day.
My 7 Best Places To Visit in London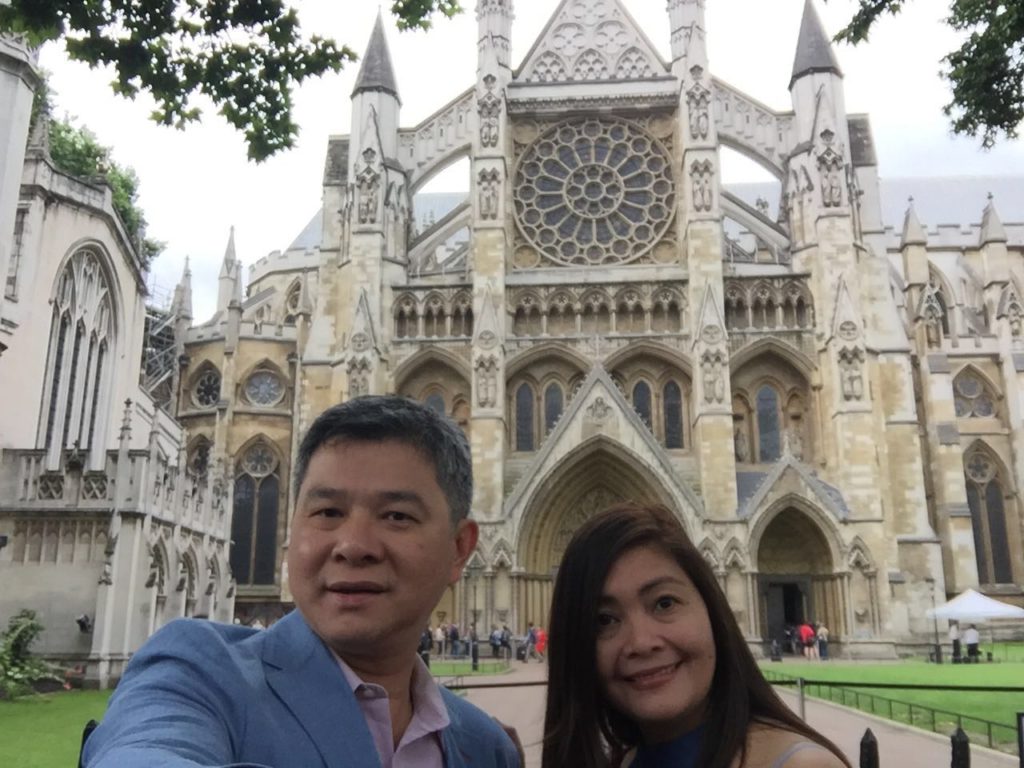 The Westminster Abbey is one of London's notable religious buildings. This is the traditional place for coronations and other ceremonies for British monarchs.
Westminster Abbey and Westminster Cathedral are two separate buildings.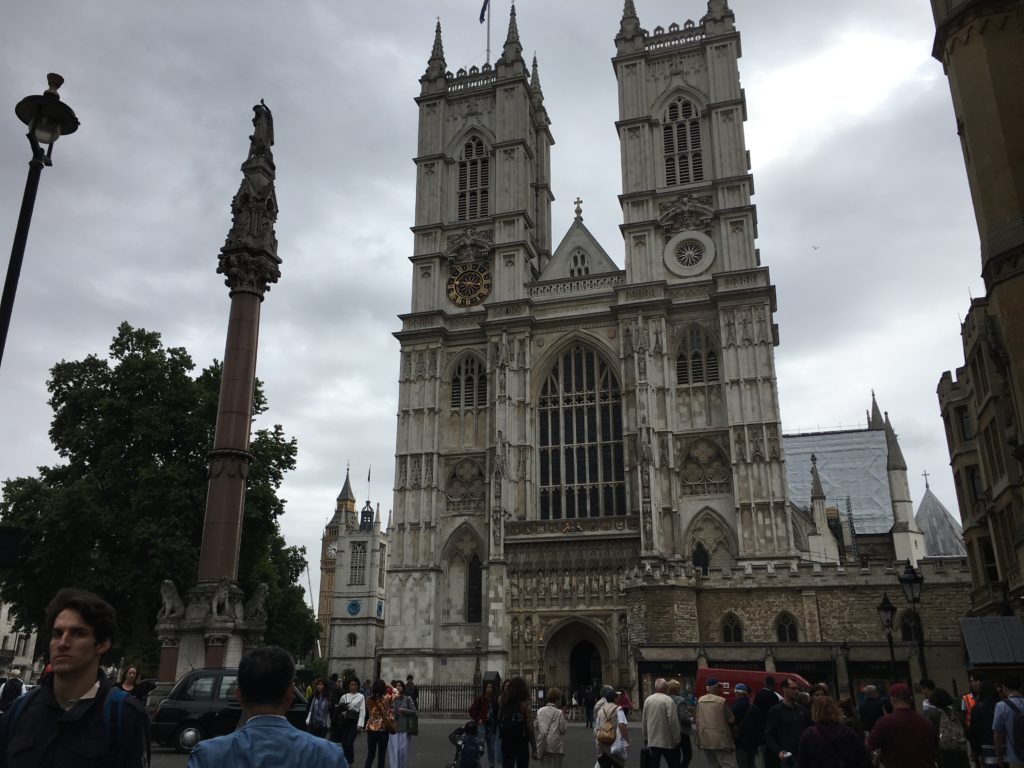 This is a 700-year-old building. Formally titled the Collegiate Church of St. Peter at Westminster.
The abbey was the venue for the wedding of Prince William and Catherine Middleton in 2011 and has been famously known for royal weddings and also offering daily service for all.  
How to get to the Westminster Abbey:
The Westminster Abbey is in the heart of London. Just a few steps going to Big Ben and Parliament Square.
You can take the underground tube. The nearest underground stations are St.Jame's Park (a five-minute walk away) and Westminster (also a five-minute walk away). Trains on the Circle, District, and Jubilee Lines stop at Westminster.
All of London's hop-on, hop-off sightseeing buses have stops at Westminster Abbey.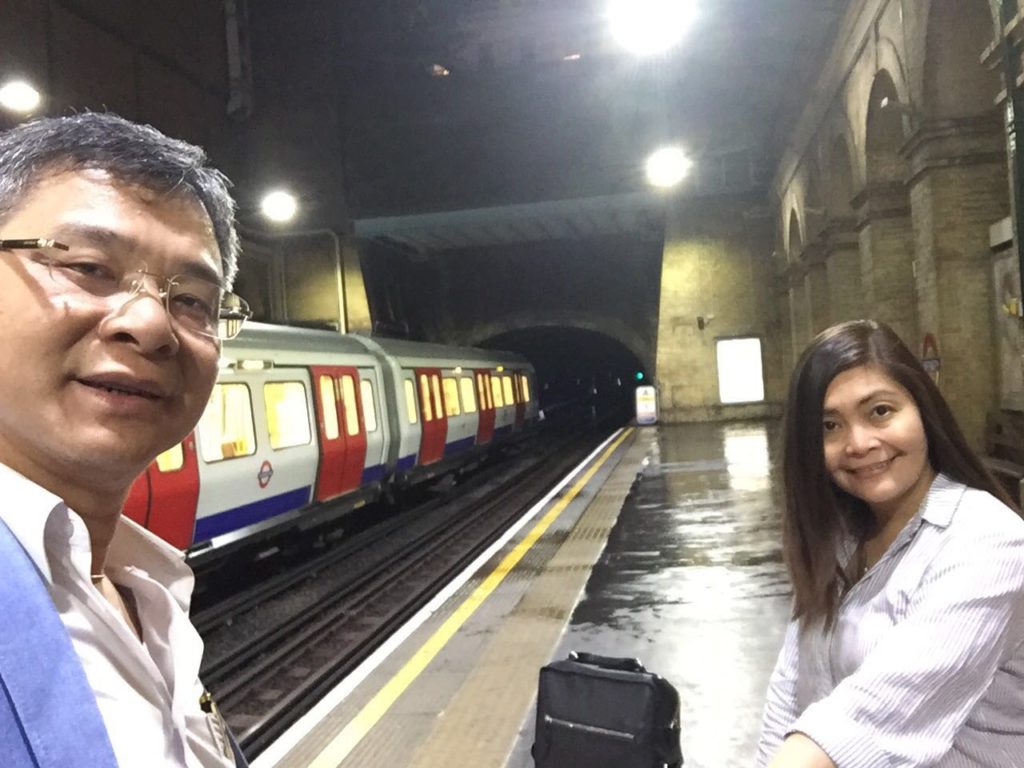 From Comfort Inn at Buckingham Palace (the hotel where we stayed), this is just about 24 minutes walk.
Westminster Abbey is open to visitors from Monday to Saturday. On Sundays and religious holidays, the Abbey is open for worship only. All are welcome and it is free to attend services.
Visitor access to the Abbey is via the West Gate of the North Green, located near the junction of Broad Sanctuary and The Sanctuary.
2. Places To Visit in London: The Big Ben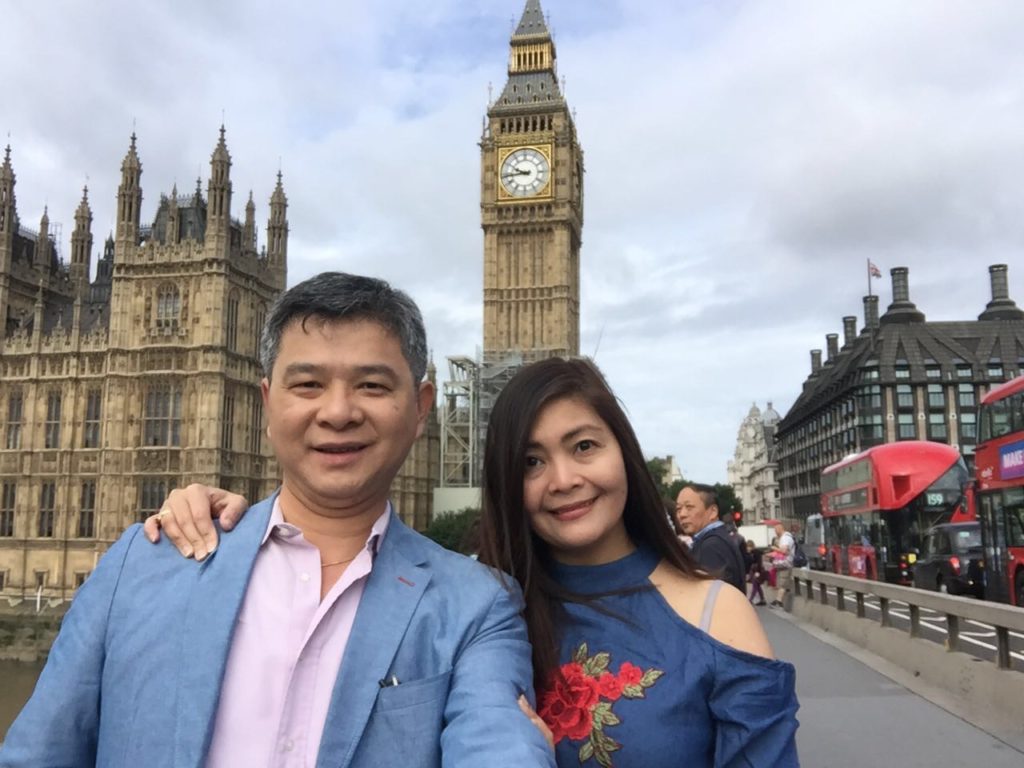 Big Ben actually refers to the clock's hour bell inside the tower. This is the largest of the clock's five bells. The other four are used as quarter bells.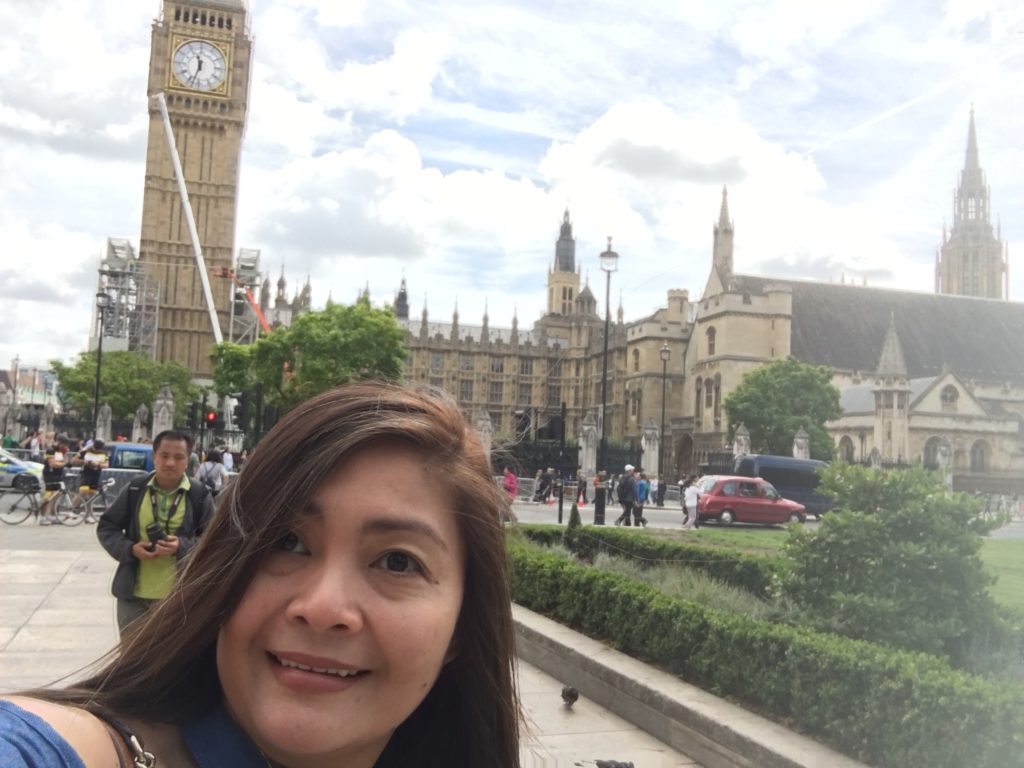 The clock was the largest in the world and has rarely failed during its long life span of operation.
Unfortunately, the clock tower is not publicly accessible.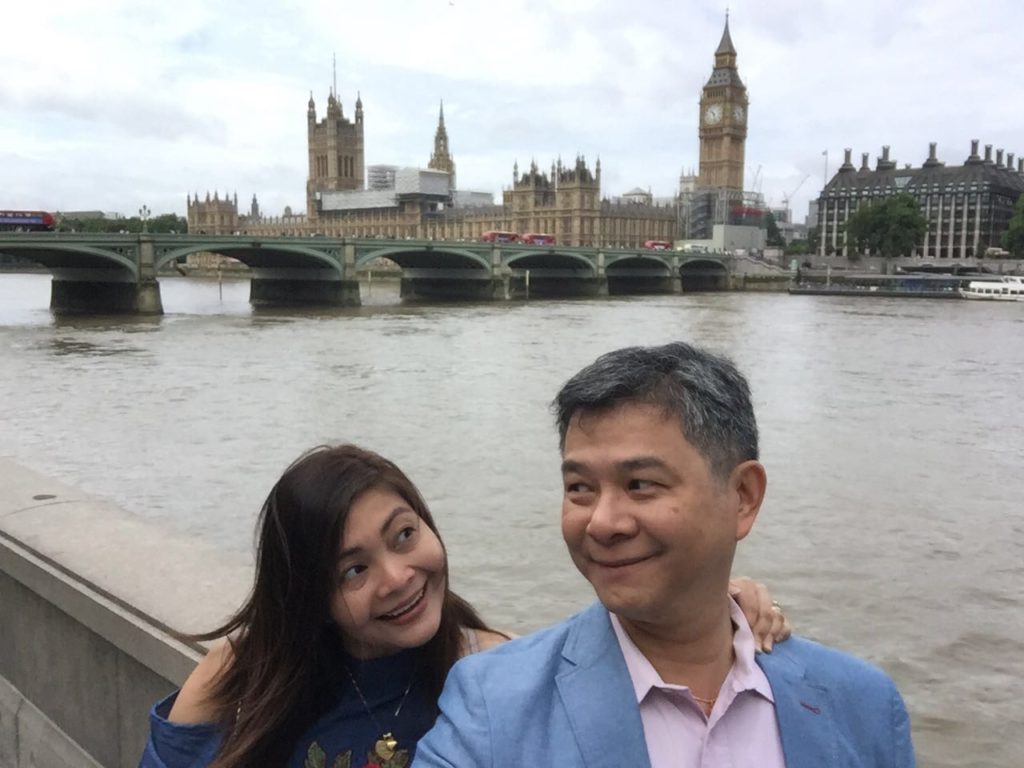 This photo was taken from the side of the London Eye walk.
How To Get To Big Ben:
The nearest Underground Station is Westminster (Circle, District, and Jubilee lines).
Big Ben is just a few steps away from the Westminster Abbey and Parliament Square Garden.
3. The Parliament Square Garden, Best Places To Visit in London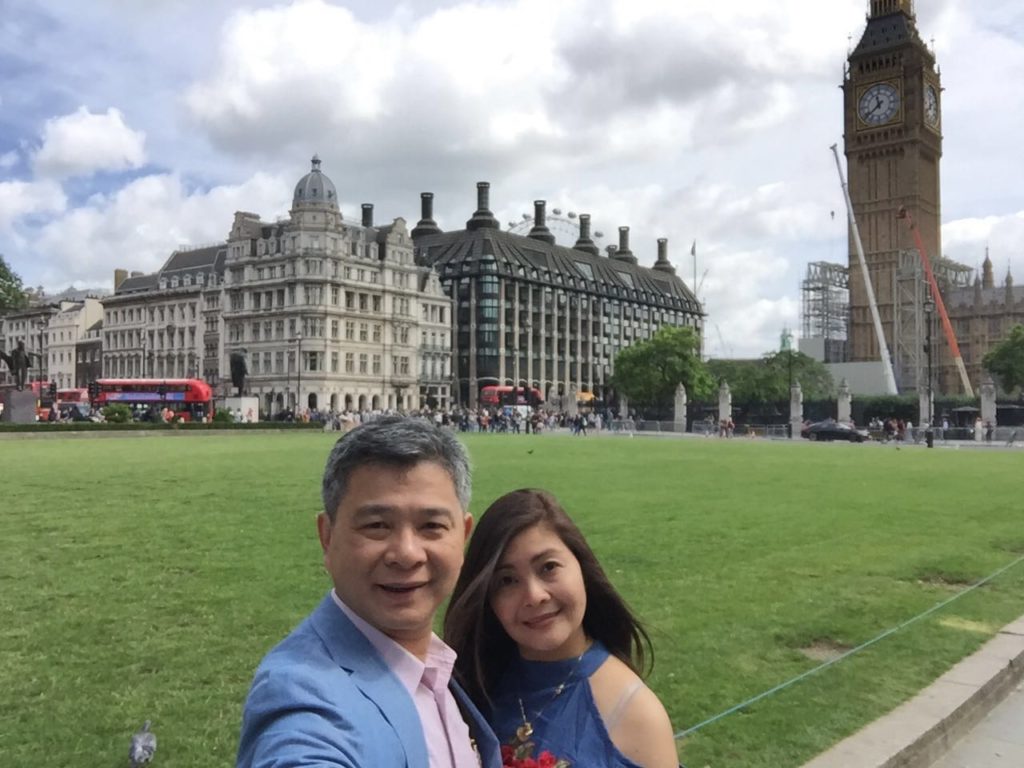 Parliament Square Garden is an area of significant historic and symbolic value.  It is part of the ceremonial route between Westminster Abbey and Westminster Hall.  You will see the statue of the former British Prime Minister Winston Churchill in the Parliament Square Garden.
You will also find the nine-foot bronze statue of Nelson Mandela.
Parliament Square is just right across the Westminster Abbey.
4. The London Eye, Best Places To Visit in London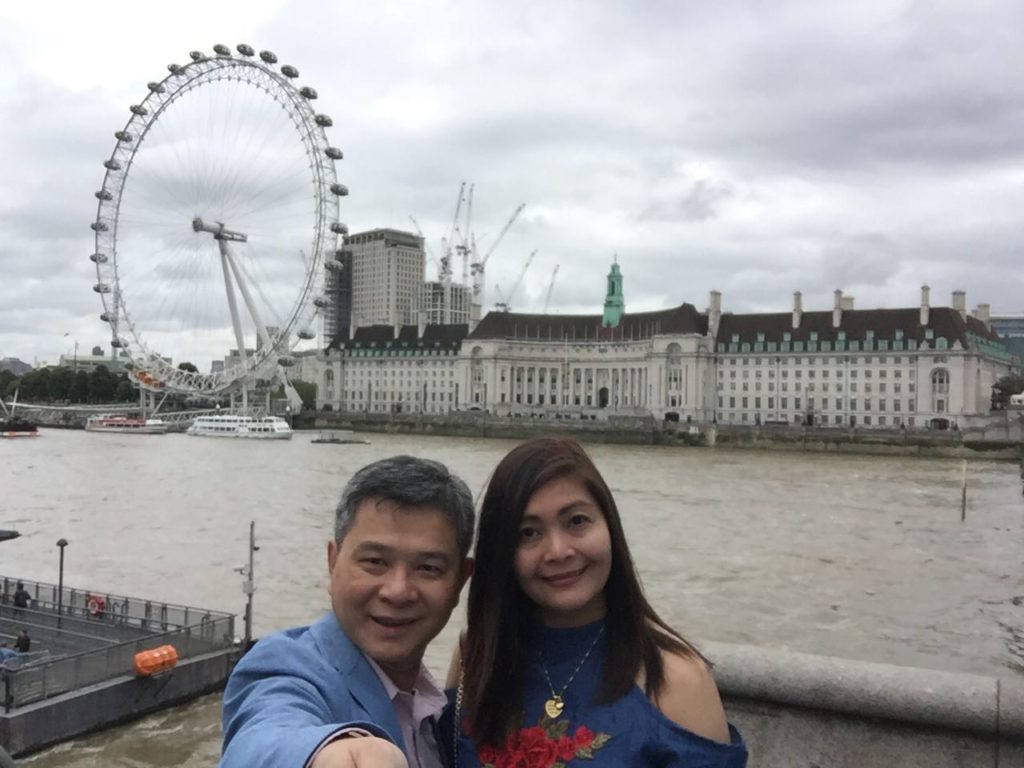 London Eye is a giant observatory wheel just a few steps from Big Ben, Westminster Abbey, and Parliament Square.
The big wheel capsules can accommodate up to twenty-five passengers. The observation wheel turns slow enough to have a breathtaking view of London.  A complete turn takes about thirty minutes.
The London Eye is the centerpiece of London's annual New Year's fireworks display.
5. The Buckingham Palace, Best Places To Visit in London
Buckingham Palace serves as the administrative headquarters of the Monarch.  The State Rooms at Buckingham Palace are open to visitors every summer.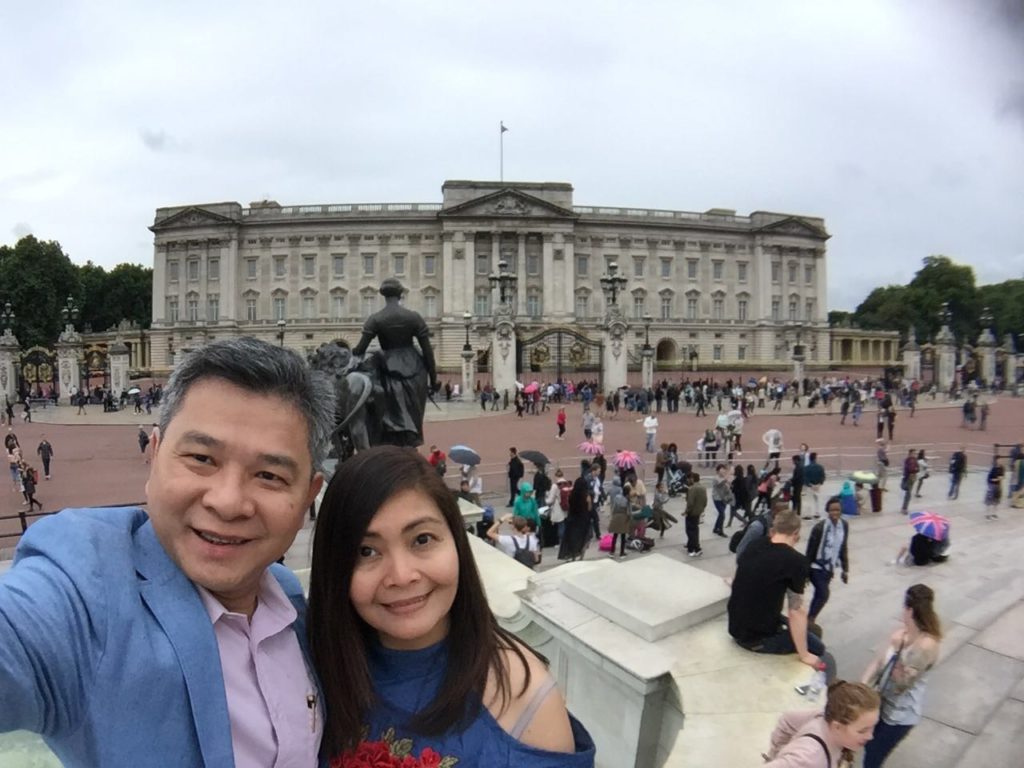 Buckingham Palace has 775 rooms. These include 19 Staterooms, 52 Royal and guest bedrooms, 188 staff bedrooms, 92 offices, and 78 bathrooms.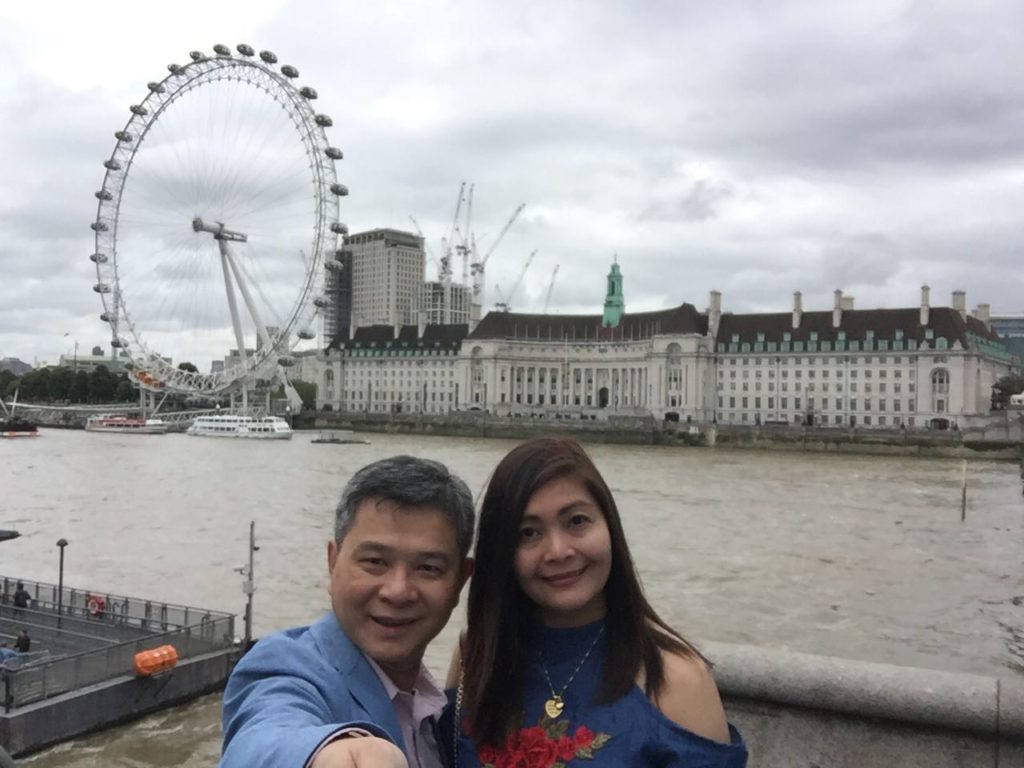 A great and monumental place to visit especially when the weather is nice.
How to get to Buckingham Palace:
Green Park is the nearest tube station to Buckingham Palace (about 6 minutes walk). It's on the Piccadilly, Jubilee, and Victoria Lines, and has an entrance on both sides of Piccadilly Road. 
Buses 11, 211, C1, and C10 all stop nearby. 
6. The Tower of London, Best Places To Visit in London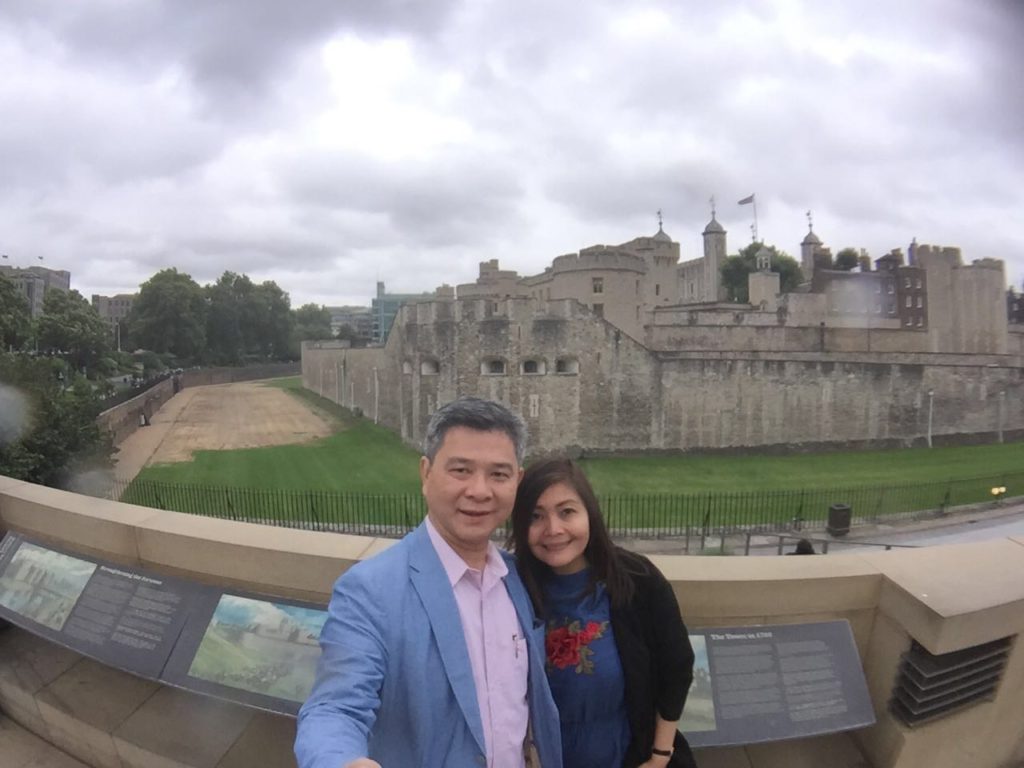 The tower of London is one of the best historical places to visit in London. It designated as a World Heritage site by UNESCO.  As it is one of the very few intact medieval buildings.
It was used to imprison a wide range of prisoners from deposed monarchs to more common criminals.  There were 22 executions that took place within the Tower of London.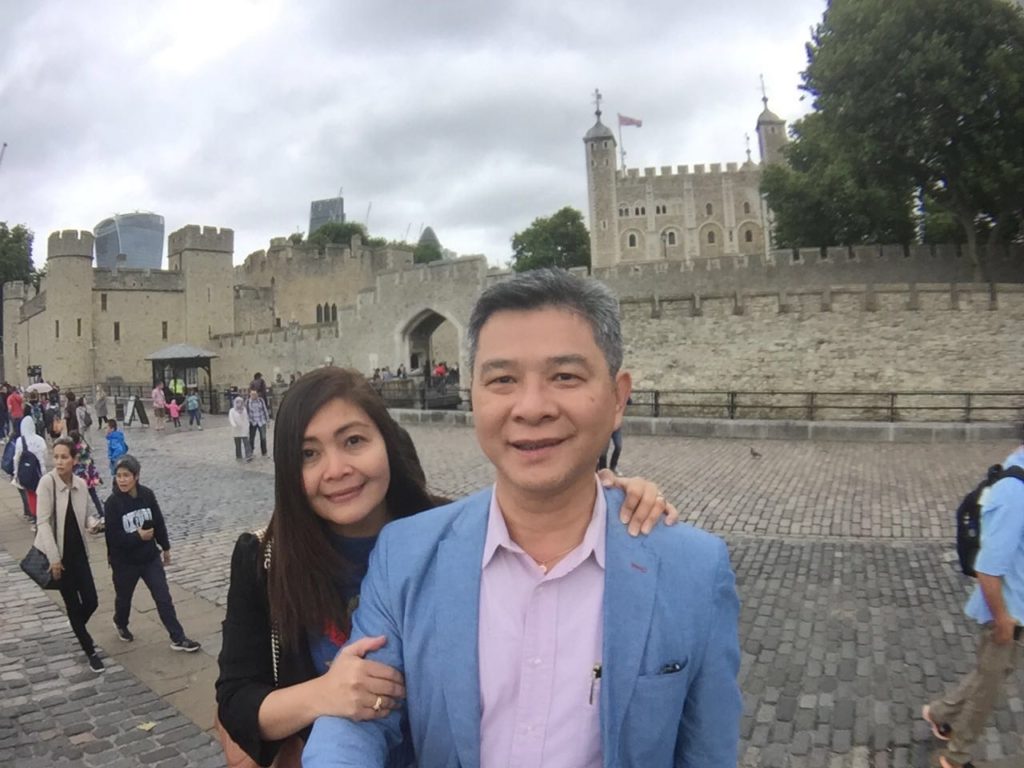 How to get to the Tower of London:
Via Underground Tube:

Nearest station: Tower Hill: District and Circle Lines (5 mins walk).
And from Comfort Inn located at Buckingham Palace, you can just walk to Victoria station about 9 minutes – Go to District line towards Upminster – get off the Tower hill station – walk about 6 minutes and you will reach the Tower of London.
7. The Tower Bridge, Best Places To Visit in London
The Tower Bridge has become an iconic symbol of London.  The Tower Bridge is one of the five London bridges.  It was built over 120 years ago to ease road traffic.
A trip to London isn't complete without a visit to the iconic Tower Bridge.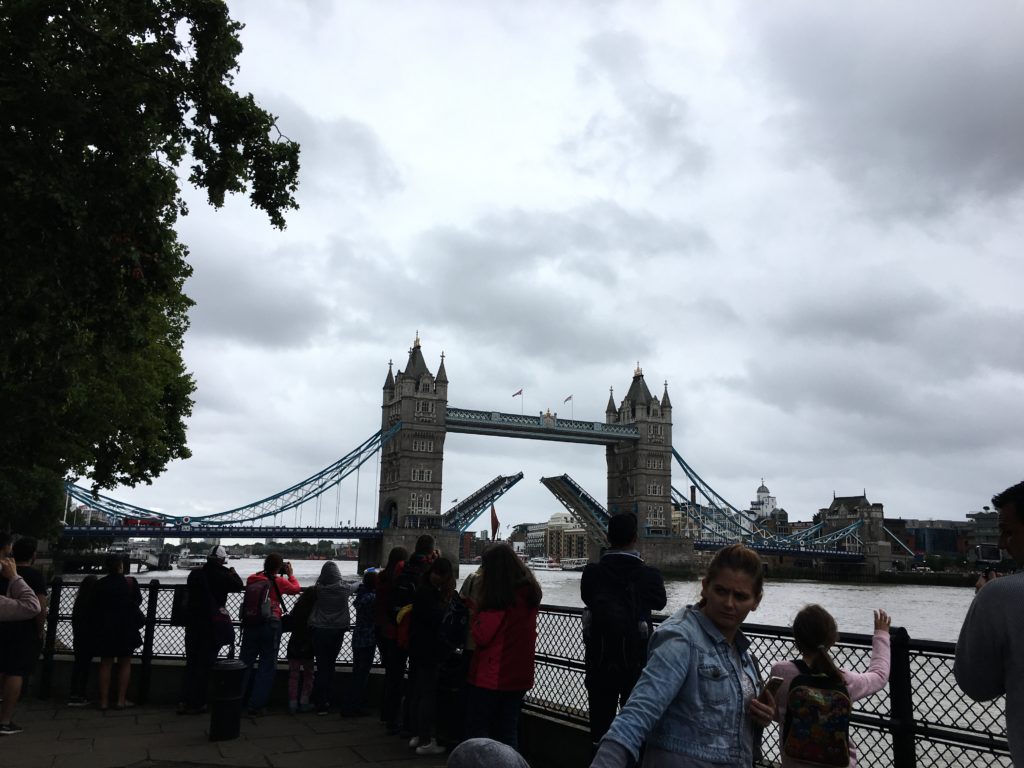 This bridge was built with giant moveable roadways that lift up for passing ships. The bridge deck is freely accessible to both vehicles and pedestrians.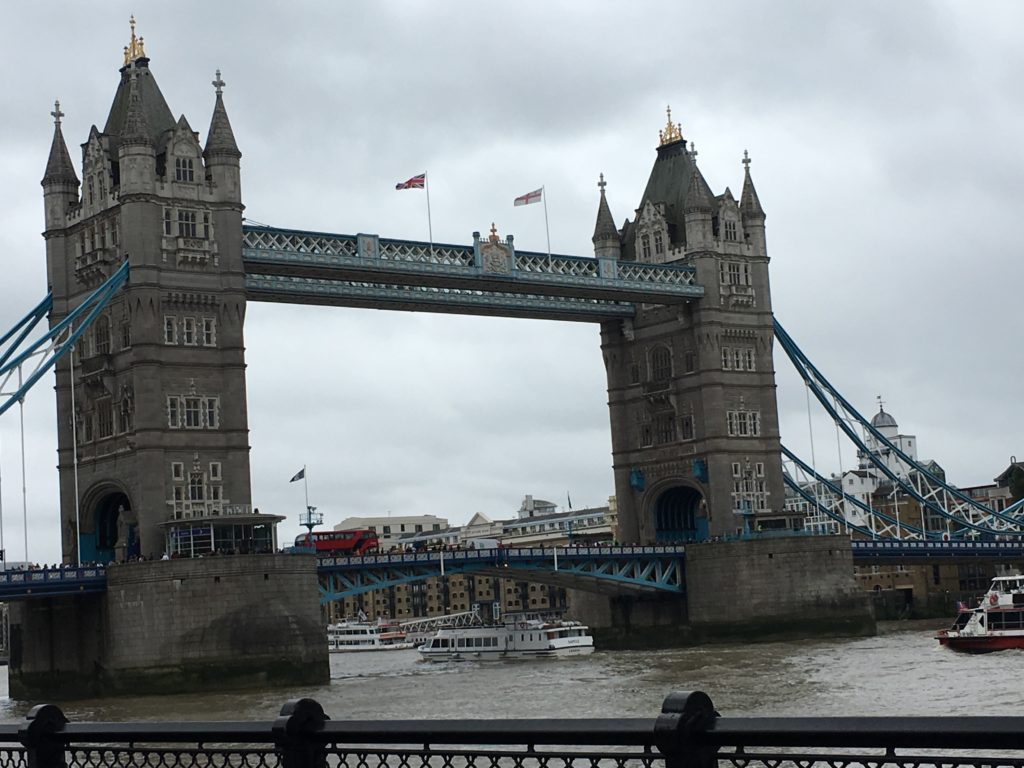 The Tower Bridge is one of the most famous and instantly recognizable structures in the entire world.
Tower Bridge is just located in front of the Tower of London.
With so much to see and do, we were able to maximize our time in London with some advanced planning. While I'd definitely recommend staying longer if you can, it is possible to have a memorable trip in just a couple of days.
Once you've picked the places to visit in London, it's time to nail down the details and make your itinerary and final plans with my beautiful easy to use travel planner. This travel planner will help you plan ahead, get organized with all the travel preparations you need.
You'll feel more accomplished planning your travel itineraries, keeping track of your packing, monitoring your budget, getting the best hotel and airfare rates, and so much more!
I hope this post helps you to make your London trip a memorable one.
Unlock The Secret How I Travel & Work At My Own Pace W/Out Any Fancy Office?