Is It Worth For The Money To Stay At The Verona Resort & Spa Guam Hotel?
Are you looking for the best hotel to stay in Guam?
Verona Resort & Spa Guam hotel is located in the Tumon area in the municipality of Tamuning (the center of Guam's tourist industry).  
The Verona Resort Guam Hotel is 10 minutes drive away from the International Airport, 10 minutes walk to the beach, K-Mart supermarket, and about 25 minutes walk to downtown – Sand Castle, HardRock Cafe, Underwater World Aquarium, T. Galleria DFS, JP Superstore, and the Plaza Shopping Center.

What You Should Know About The Verona Resort And Spa Guam Hotel...
My family stays at the Verona Resort & Spa for 5 days and 4 nights. 
The hotel appears to be an amazing hotel in the '80s and if you compare the price with the other hotels in the Tumon area, this hotel is affordable.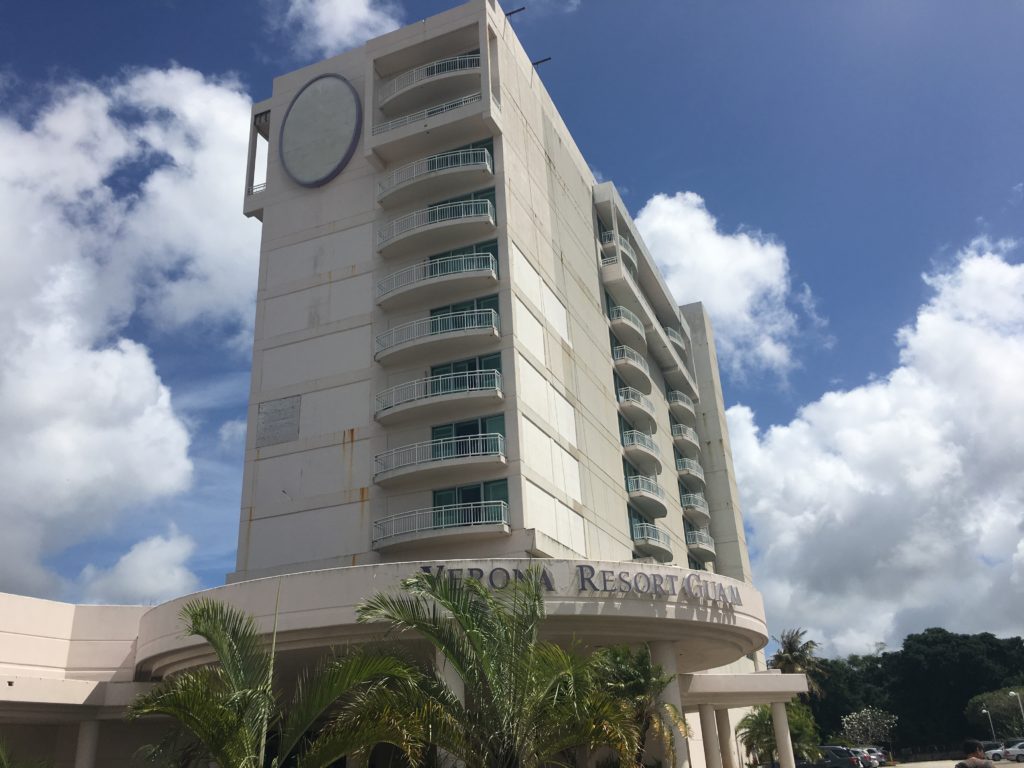 The building exterior looks okay but the inside needs to refurbish. 
Verona Resort And Spa Guam Hotel Lobby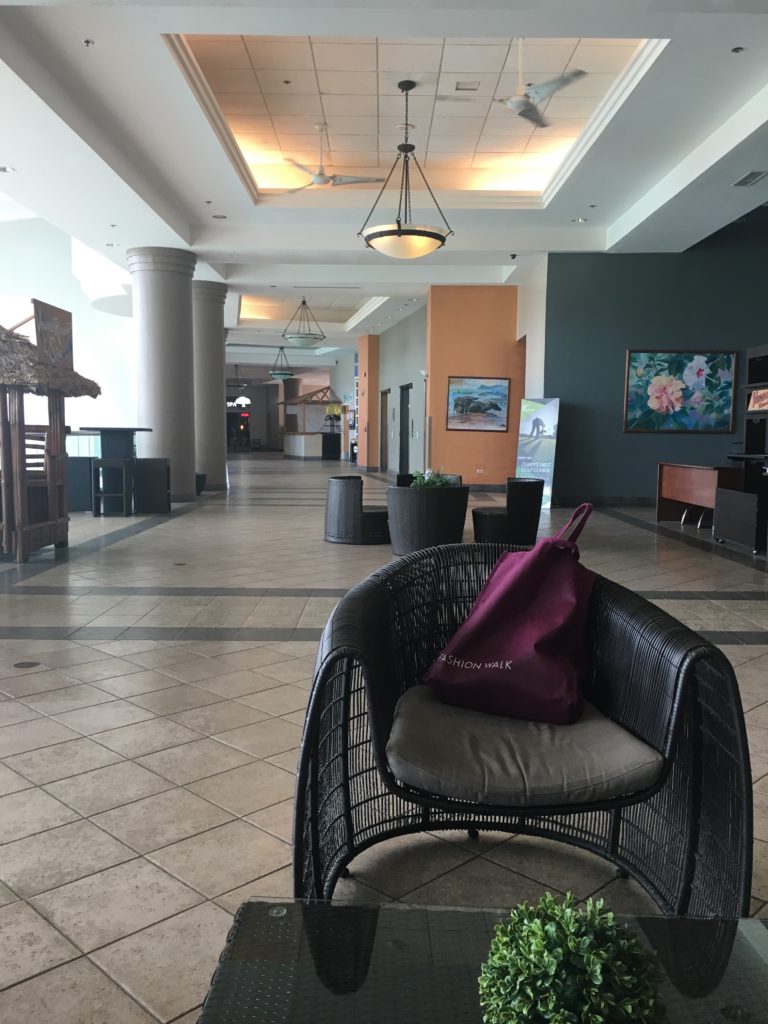 The hotel lobby is huge but it seems there are no people around here. Very quiet huh…
The room has no wifi access and you can only get access to the internet just in the lobby area and it's not the cleanest hotel we've experienced.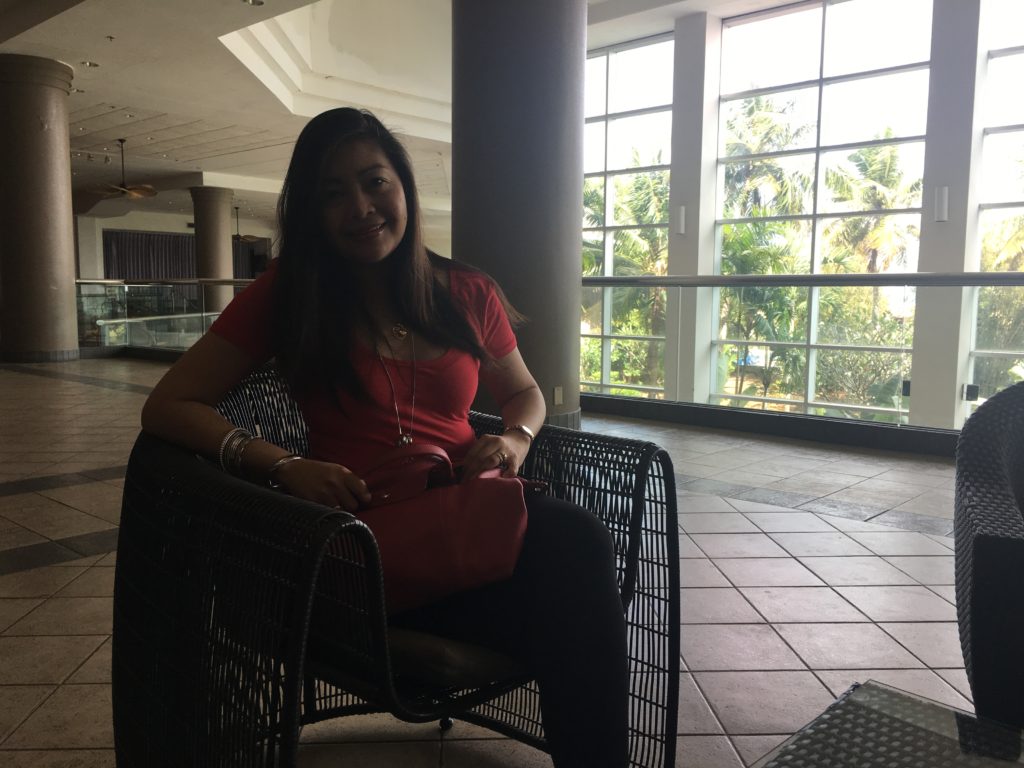 Planning a vacation is overwhelming. This travel planner will help you plan ahead, get organized with all your travel preparations to make your Guam trip a memorable one!
No more overwhelmed and being disorganized.
This travel planner will cover you from A-Z!
Guam Travel Planner Bundle, Guam Vacation Planner, Travel Planning, Plan My Trip Printables, Vacation Itinerary Planner, 16-Page PDF Instant Download Travel Journal!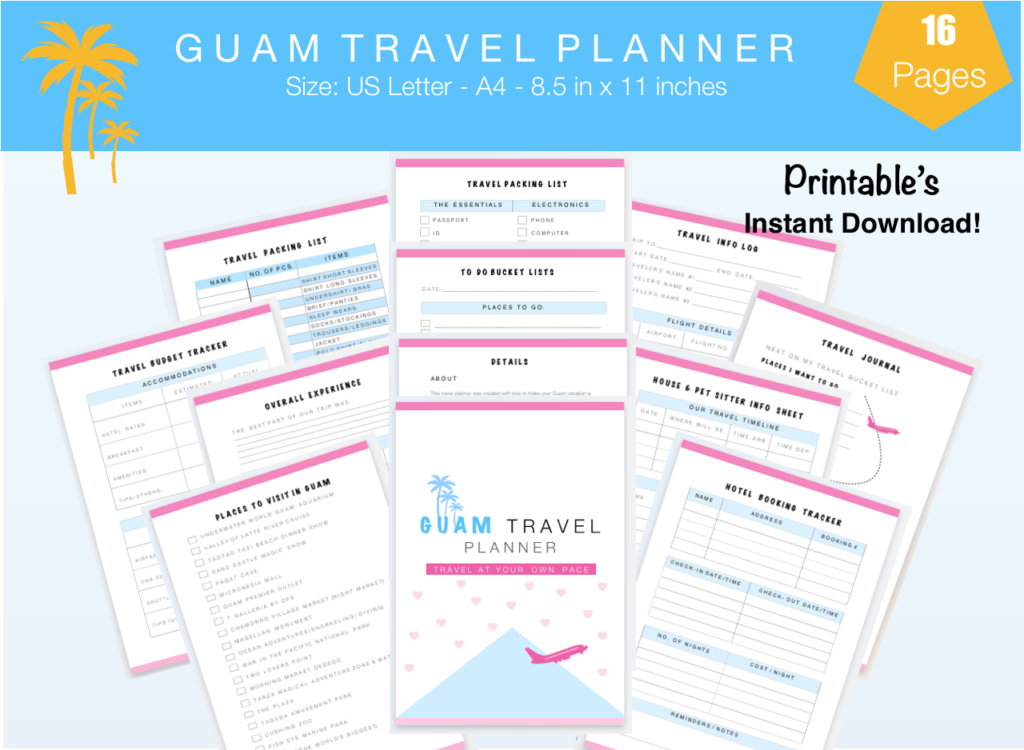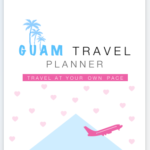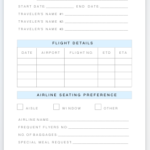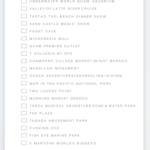 These downloadable digital vacation planner pages can be printed as many times as you'd like. All pages have extra space in the margins so you can punch holes on the side and kept it in your travel at your own pace binder.

S E C T I O N  I N C L U D E S:
+Travel Info Log Sheet
+Travel Packing List (with suggested items)
+Packing List (blank)
+To-Do Bucket List
+Hotel Booking Tracker
+Travel Budget Tracker
+Daily Itinerary
+Places To Visit In Guam
+House & Pet Sitter Info Sheet
+Travel Journal
+Overall Experience
You can get my Guam Travel Planner Here! (you'll be redirected to my Etsy shop).
Verona Resort & Spa Guam Hotel Room
The hotel was quite old, but the room is spacious with an amazing ocean view and a comfortable bed.
The location is convenient and the price is reasonable especially if you are traveling in a big group.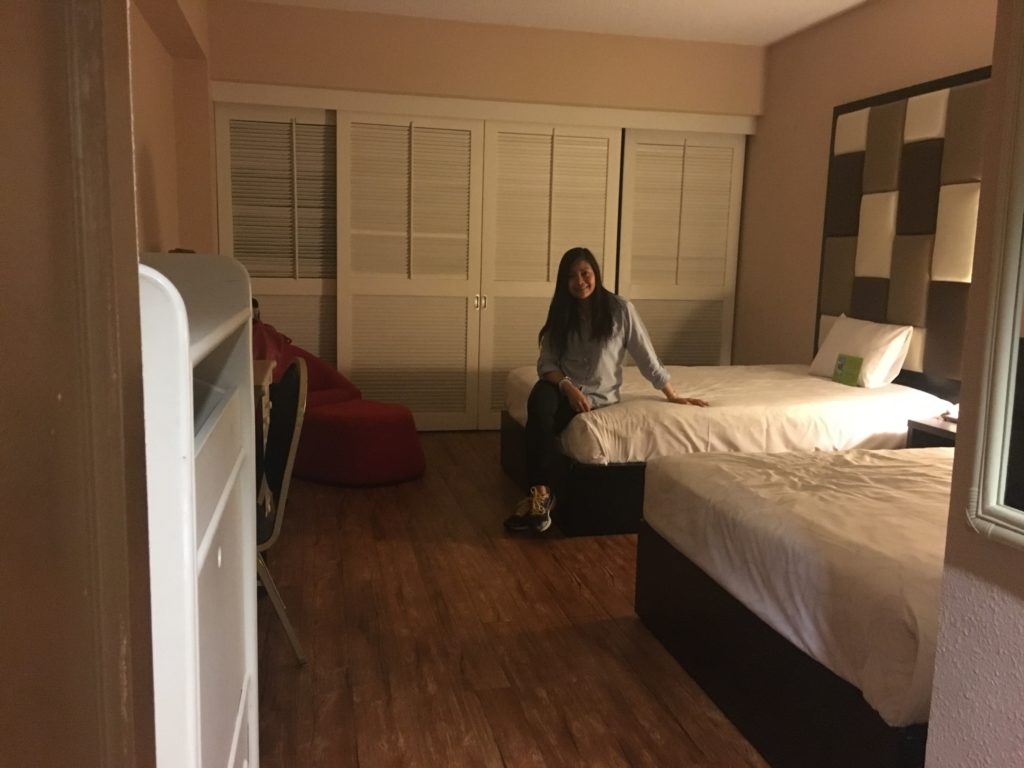 The room cleaning service takes too long and normally done late afternoon compared to other hotels.
Housekeeping service is poor because every time I called the housekeeper number nobody is answering, so if ever you would be needing anything, it's better to call the reception directly.
Is There Any Bus Stop Near Verona Resort & Spa Guam?
The bus stop is just 3 minutes walk from the Verona Resort & Spa Guam hotel where you can take the Tumon Red Shuttle Bus to get around Guam.
We took the Tumon Red Shuttle to go to Underwater World Aquarium and to the Micronesia Mall.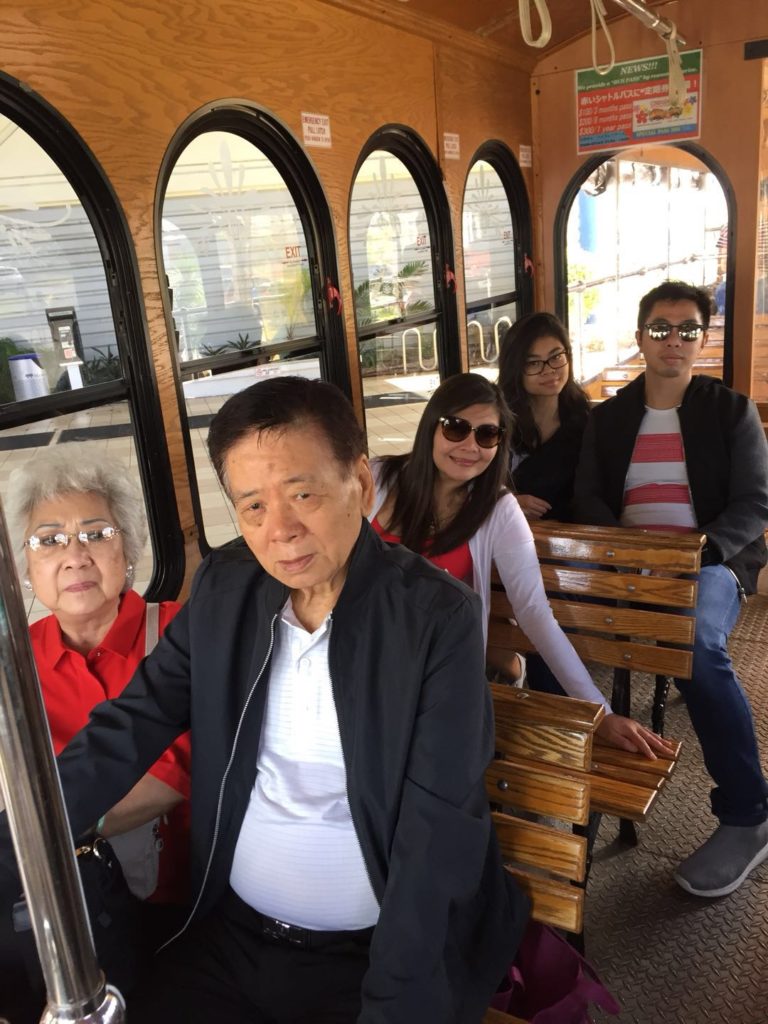 They have Northbound and Southbound.
The Blue line is the Northbound route, which starts from Guam Premier Outlets, bus stop number 13, to Micronesia Mall, bus stop number 22.
The Green line is the Southbound route, which starts from Micronesia Mall to Guam Premier Outlets.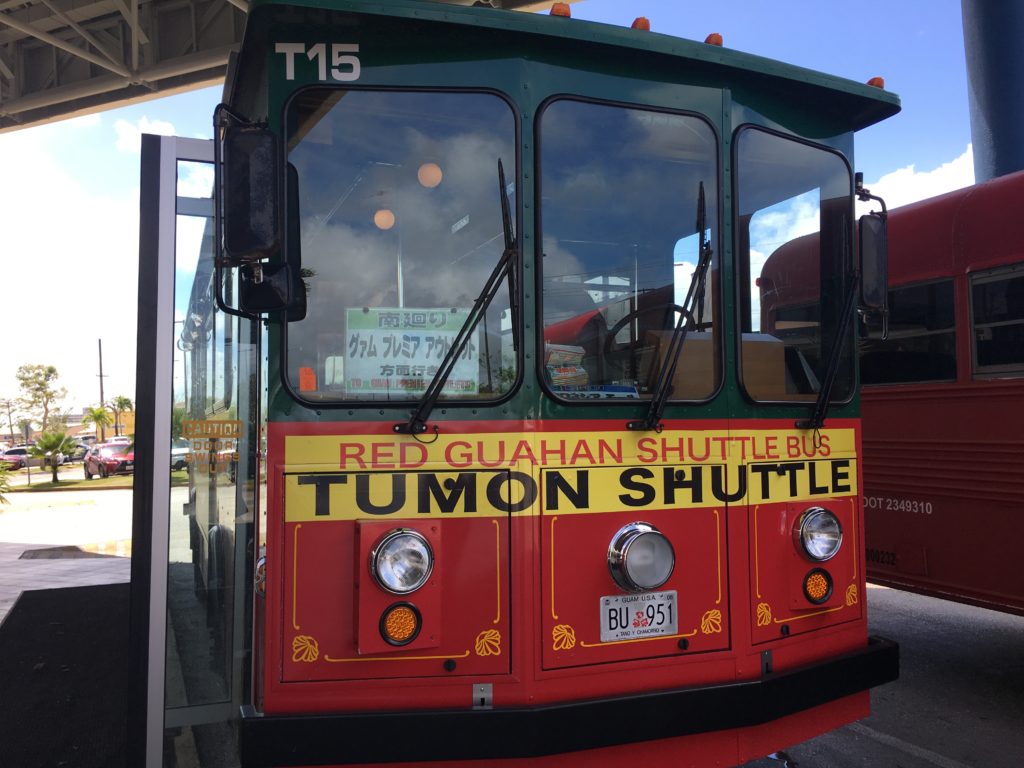 Both Northbound and Southbound buses will stop by some hotels.
If you are riding from those bus stops, check on the front window of the bus sign that says "Northbound" or "Southbound". If you don't pay attention, it might take you to a totally different way.
Click here to learn more about the Guam Red Shuttle Bus.
The Underwater World Guam Aquarium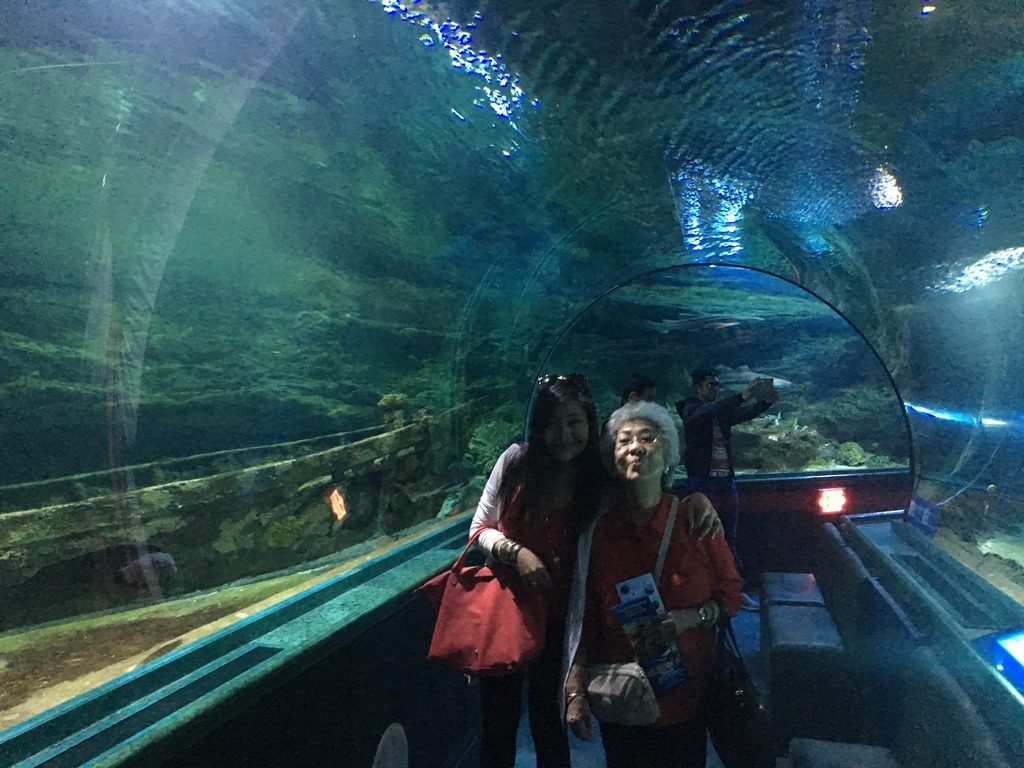 Underwater World Guam is one of the longest tunnel-aquariums in the world and it has more than 2,000 animals in more than 80 different species. 
An excellent view of local marine life.
Click here if you are looking for something more exciting to do in the Underwater World Guam.
Valley of The Latte Jungle Riverboat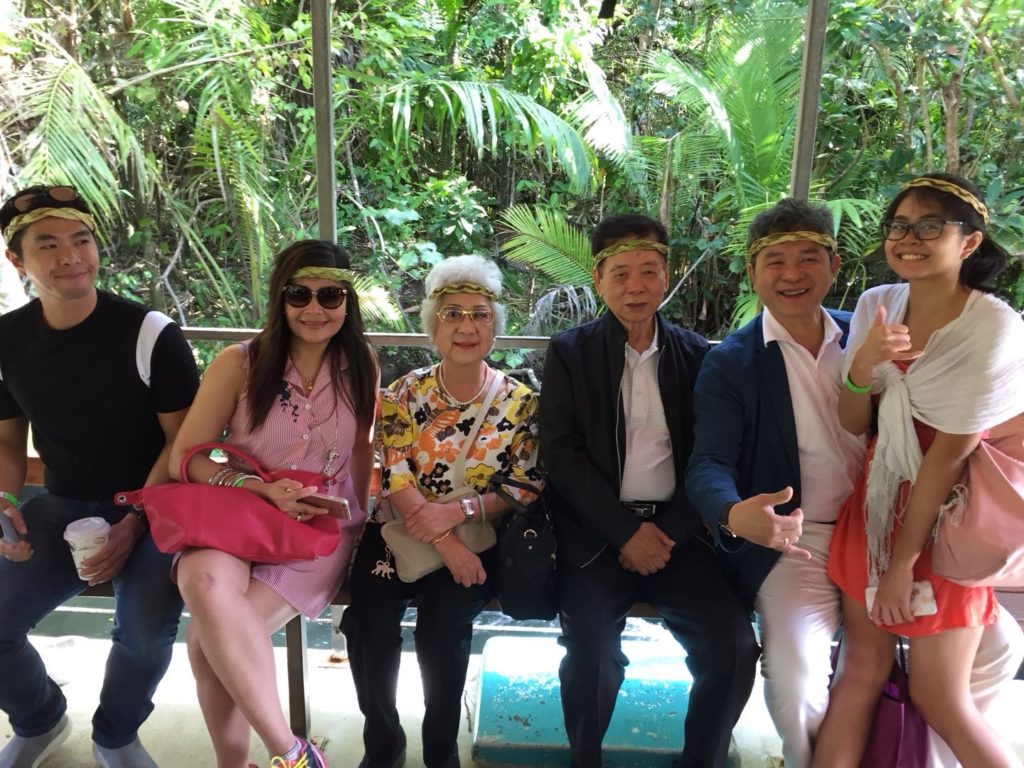 The Valley of the Latte Riverboat adventure is a unique and once-in-a-lifetime experience in Guam. This is a half-day tour that is fun for everyone.
The boat ride was relaxing. Very educational tour – you can watch someone build a fire from wood friction and the carabao ride was a great experience for the kids.
The peek into the life of their ancient culture, and a great Chamoru local food is really a fun-filled experience in Guam!
Click here to learn more about the Valley of the Latte Adventure
Tao Tao Tasi Beach Dinner Show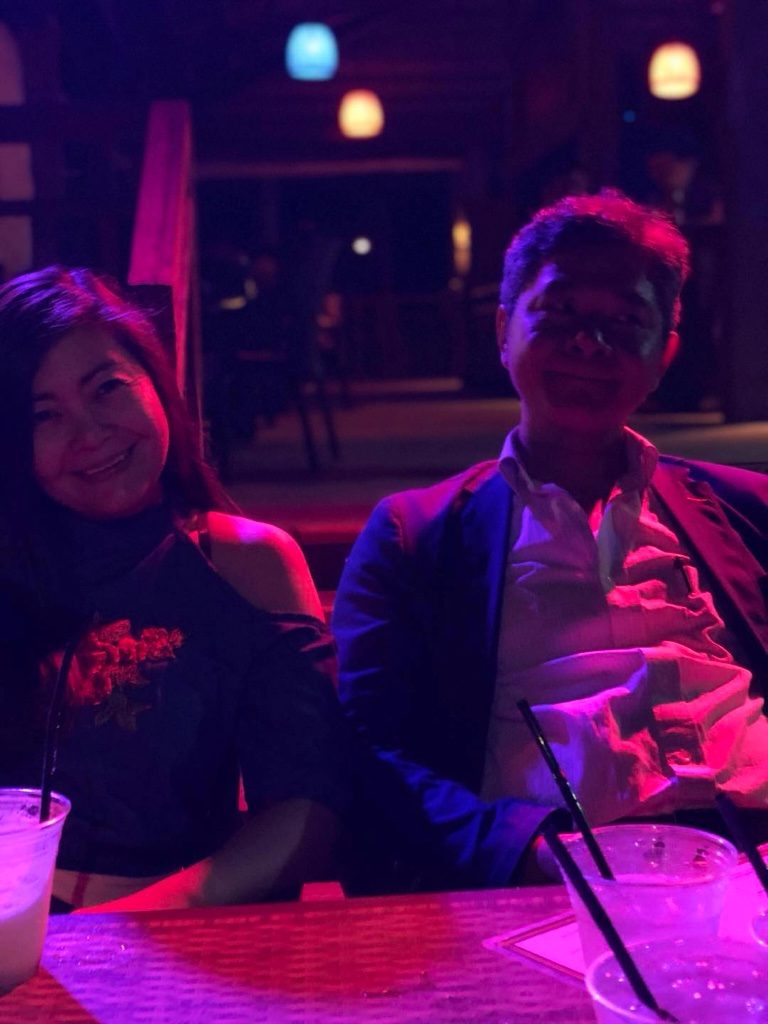 Don't miss the TaoTao Tasi Guam's island show on a huge 150-ft. stage. TaoTao Tasi features beautiful performers, gorgeous costumes, and over 30 fire dancers.
This is about a 40 minutes walk from the Verona Resort & Spa hotel (my husband and I love to walk, so this is the best way for us to hit our 10,000 steps daily goal quota).
TaoTao Tasi is by far the largest show in Guam with a cast of over 30 performers presented on the beach in Tumon.
Dinner show options available with freshly cooked BBQ, local dishes, and seafood.
It is truly a once-in-a-lifetime Guam experience.
Sand Castle Magic Show in Guam
Discover Guam's magic show at Sand Castle with a gourmet-style restaurant that can hold up to 500 seats!
A fun activity for the whole family. The environment is nice, and the seats are very comfortable.
This is a show for all ages. A very good and entertaining show for kids and adults alike.
Micronesia Mall: The Micronesia Mall is the largest shopping mall on the island of Guam with over 100 stores and restaurants.
This is just like a one-stop-shop of everything you need.  They have a food court that offers different choices of dishes and they have Macy's department store inside.
Guam Premier Outlets: The Guam Premier Outlets is also known as the "GPO".  If you are familiar with the Ross Dress for Less, you can find it here, but you should just be patient enough in searching for the items you want. 
It's a small mall but you can also find a good variety of good brands at a reasonable price.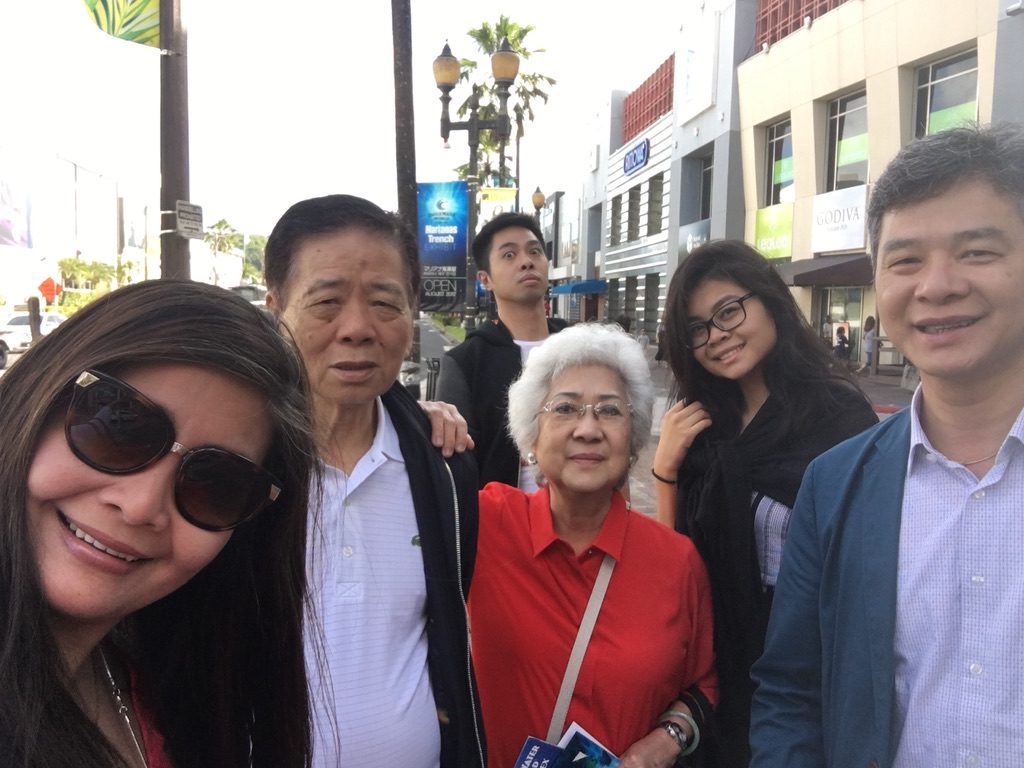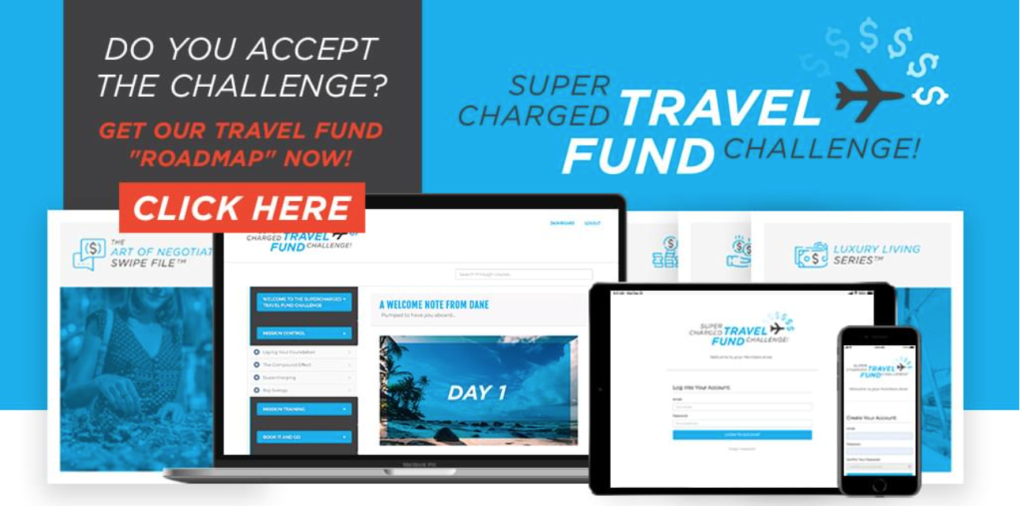 T. Galleria by DFS, Guam: The T. Galleria offers a variety of duty-free goods such as handbags, fragrances, clothing, and more.
They offer famous brands such as Coach, Louis Vuitton, Burberry, Marc Jacobs, Tods, Tory Burch, Kate Spade, Chloe, and so much more.
If you love luxury items almost every brand is in T. Galleria by DFS in Guam.
Though the Verona and Spa Guam Hotel was not maintained properly and the staffs simply need customer service training …
We had an amazing experience in the jewel of the Mariana Islands, Guam!
A mix of charming fine-sand beaches, local traditions, great foods, and fascinating island and magic shows.
To recap, here's what we have covered in this post.
Is It Worth For The Money To Stay At The Verona Resort & Spa Guam Hotel?
What You Should Know About The Verona Resort And Spa Guam Hotel…
Guam Travel Planner Bundle
Is There Any Bus Stop Near Verona Resort & Spa Guam?
Things To Do In Guam