Where is the Best Place to Stay in Bali
If you're visiting Bali for the first time and thinking about where is the best place to stay in Bali, for relaxing and chilling, I know that choosing a place to stay is overwhelming with so many options.

In this post, I will share with you my experience staying at the Sakala Resort Bali in Nusa Dua, Indonesia to help you decide if this hotel is for you when visiting Bali.
During the Chinese New Year school break in 2017, my family decided to have a short getaway in Bali, Indonesia.  After searching around where is the best place to stay in Bali, I landed at this 5-star suite Sakala Resort formerly known as the "Mantra Sakala Resort".
The Sakala Resort is a 30-minute drive from Ngurah Rai International Airport.
Click here for Sakala Resort COVID-19 Updates travel safety. 
Is Staying at Sakala Resort Bali Value for Money?
The Sakala Resort Bali offers all suites accommodation with 2 outdoor pools – a 130 meters long outdoor swimming pool and a 50 meters long beachfront infinity pool.
As family guests were very welcomed when we arrived at the Sakala Resort.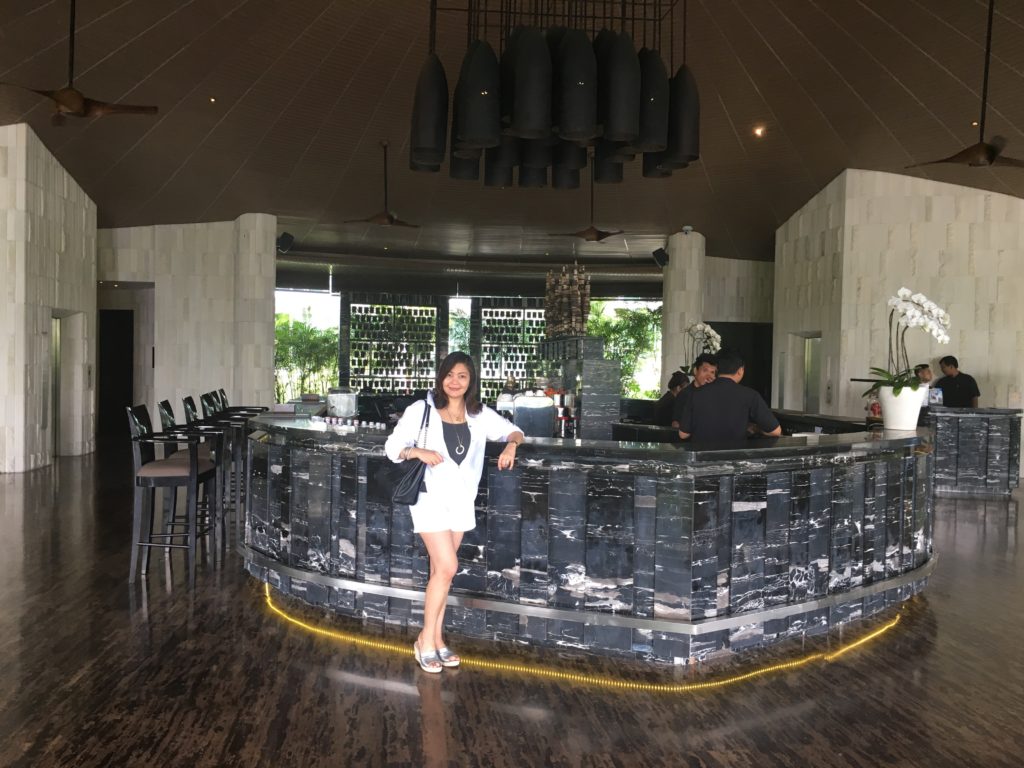 This is the reception area of the Sakala Resort, Bali Indonesia.  The staffs were friendly and helpful.  When we arrived at the resort, they provide us with a welcome drink and our check-in was smooth and fast. 
Sakala Resort Bali is a luxurious resort that tastefully blends modern interiors with traditional Balinese touches.
The Sakala Resort Bali is located on the beachfront. Their area is split into the hotel with accommodation on one side of the road and the beach club on the other side.
The beach club has a pool and restaurant and leads out onto the beach area. They also have an upper view deck to see the amazing beach view.
It has two outdoor swimming pools (the above image is the pool on the beach club wing).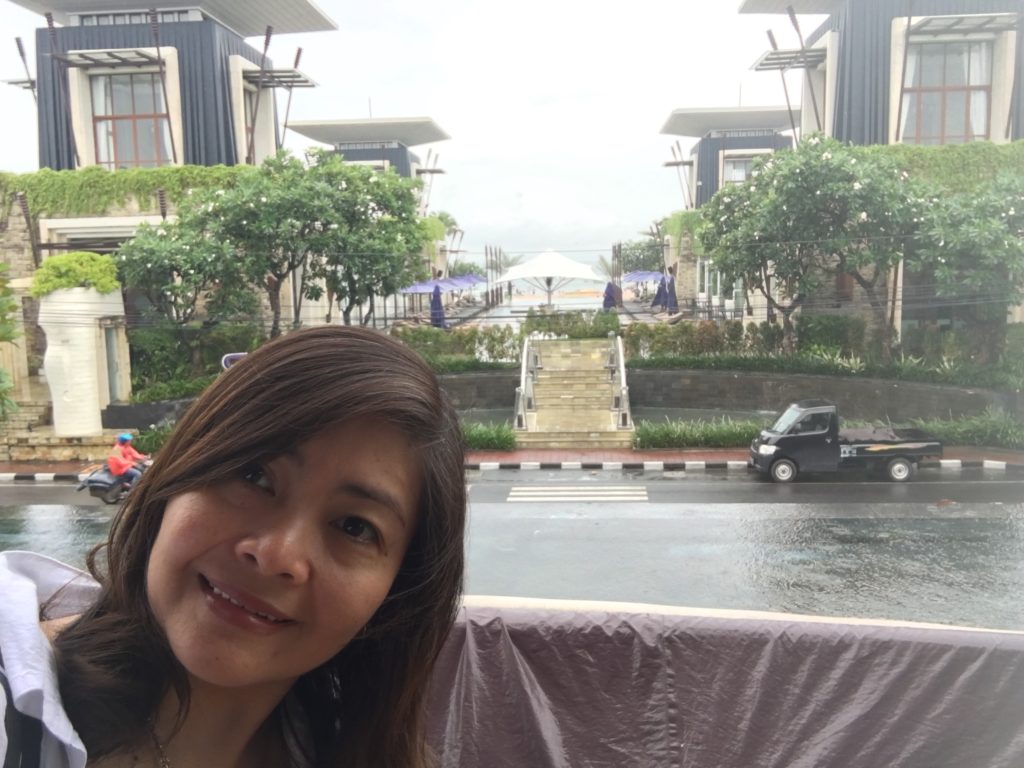 All of the staff were so kind and accommodating. A beautiful getaway for families and couples, but not the best area if you are looking for nightlife.
The resort also provides a free daily shuttle to Bali Collection Shopping Center as well as Airport transfer. 
This was taken on the beach club side. Not many activities because of continuous rain.
Where is the best place to stay in Bali - The Sakala Resort
The whole resort is kept spotlessly clean, the restaurant next to the pool has a good selection. And every meal that we had in this hotel is amazing good.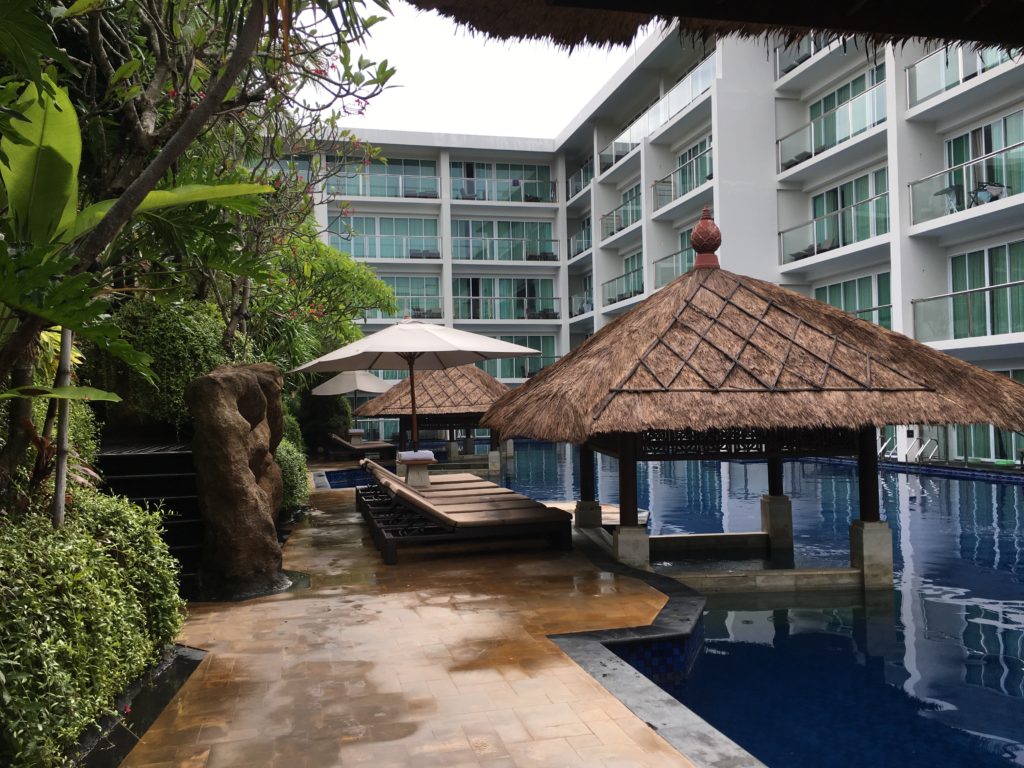 The pool has little cabanas that have seats to relax – great if you want to get out of the sun.
The swimming pool was clean and beautiful though we did not have a chance to use it because most of the time we were out visiting Bali's best attractions.
Sakala Resort Deluxe Room
The room is spacious and the bed is comfortable. Pool areas and reception area were well maintained. 
The Sakala Resort Restaurant
Two restaurants in the resort. One restaurant is located at the beach club side. The Sakala Beach Club is located on the beachfront and serves international cuisine with weekly BBQ nights.
And the other restaurant is located at the accommodation wing near the swimming pool – they offer Indonesian food.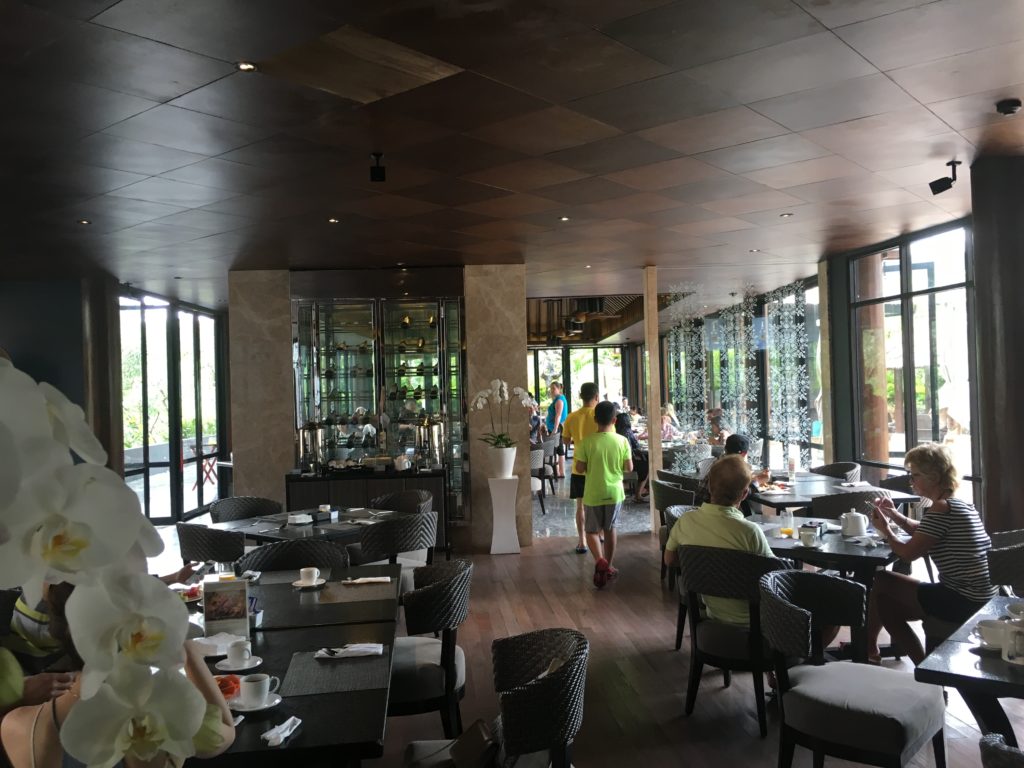 This elegant poolside Nusa Dua dining venue at The Sakala Resort Bali opens early in the morning for an ample breakfast buffet.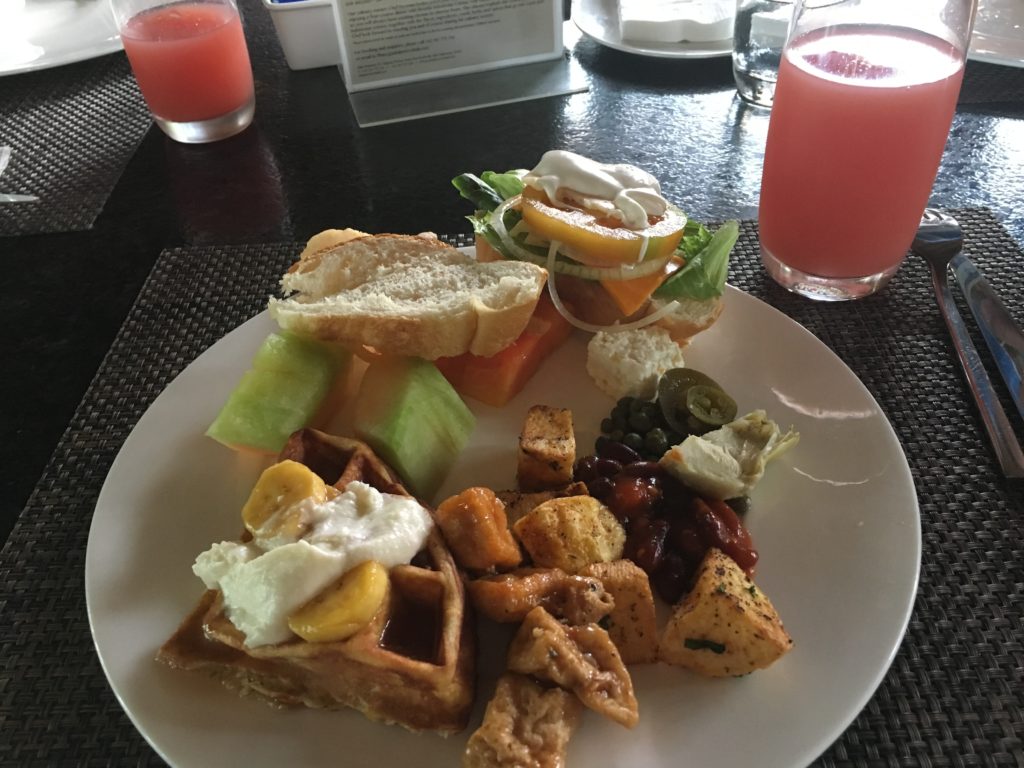 They've got a salad bar, congee, pancake, sausages, bacon, eggs, cheese, bread, and a different selection of fresh fruit juice and fruits.
HOURS OF OPERATION
Breakfast Buffet 7:00 a.m. – 10:00 a.m.
Indonesian Food I've Tried At Sakala Resort Bali
Indulge your taste buds with Bali finest dining experience of Indonesian food with all its variety at The Sakala Resort Bali.
Bebek Betutu is a steam-roasted organic duck with root spicy cassava leaves, served with trio sambal.
This is a good, flavorful dinner! 
The word Gado Gado means mix-mix. It is an Indonesian salad of boiled, blanched or steamed vegetables served with a richly flavored peanut sauce.
The Gado Gado Roll that I've tried in Sakala Resort is an organic vegetable with peanut dressing and tempeh tofu.
Satay (known as sate in Indonesian). Satay is considered the national Indonesian dish.
The chicken and shrimp are then skewered onto wooden sticks and grilled over charcoal. Satay is traditionally served with satay sauce, which is a fresh peanut sauce, a must for any true satay lover.
Yummy Indonesian Desserts at the Sakala Resort
While traveling in Indonesia, eating cold and hot desserts will soften your palate after eating spicy foods.
The big spaces, elegant design, large and clean pool, chic bathroom, wide and comfy bed, great wifi, staying at Sakala Resort in Bali is worth the money. 
I hope this post helps you if you are searching where is the best place to stay in Bali. Give yourself permission to relax by taking a few days in Sakala Resort.
The Sakala Resort for sure is a great place to stay in Bali! 
More Travel Planning Resources: