Eton Hotel Shanghai Is It Value For Money?
Eton Hotel Shanghai  is a 5 Star Hotel located in central Shanghai that offers luxurious accommodations with 460 guest rooms and suites.  The hotel is just few steps away from Pudong Avenue subway station.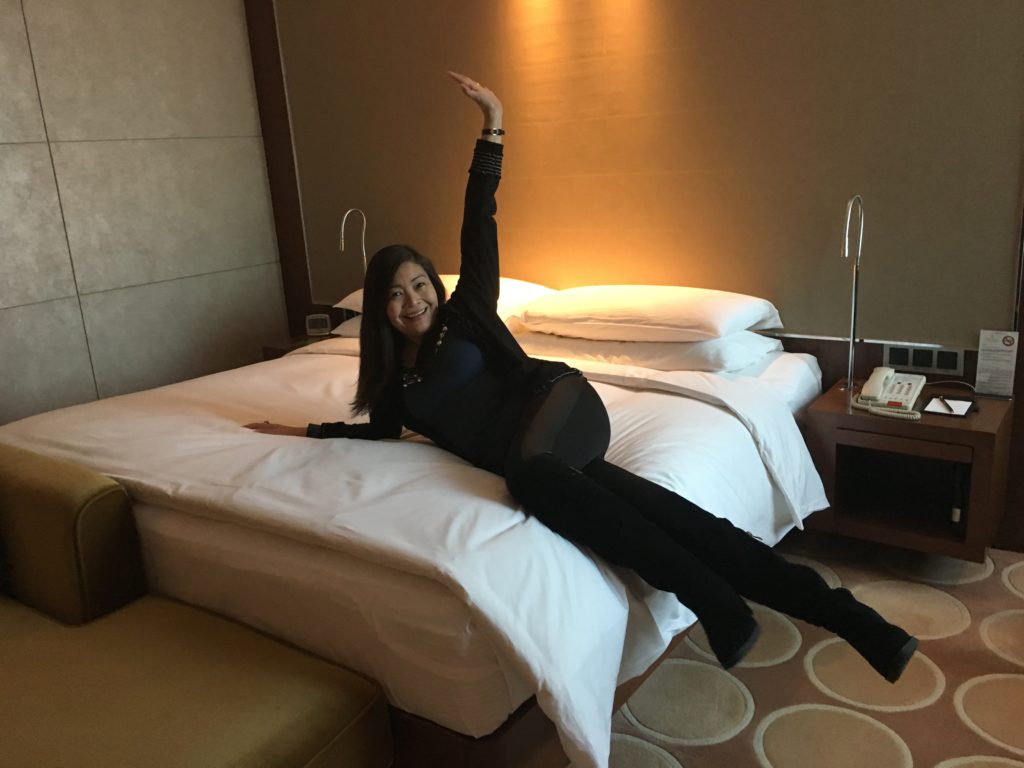 Spacious bedroom area with king size bed
Eton hotel is a 10-minute drive from The Bund and Shanghai Disneyland is a 36-minute drive away. The hotel is near the river, Pudong side where you can go for a relaxing walk at night.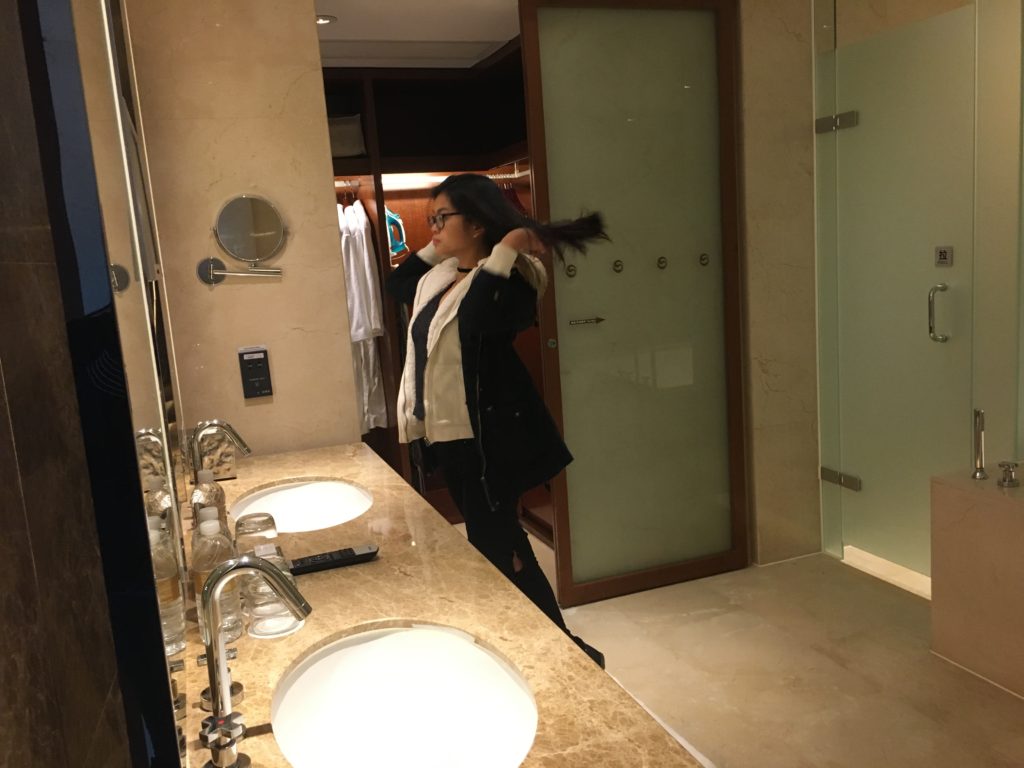 Luxurious bathroom – daughter is preparing to go out
The hotel location is right next to the line 4, so it's convenient to go around Shanghai.  Many restaurants, bars and convenient stores nearby.
The Eton Hotel Shanghai Executive Experience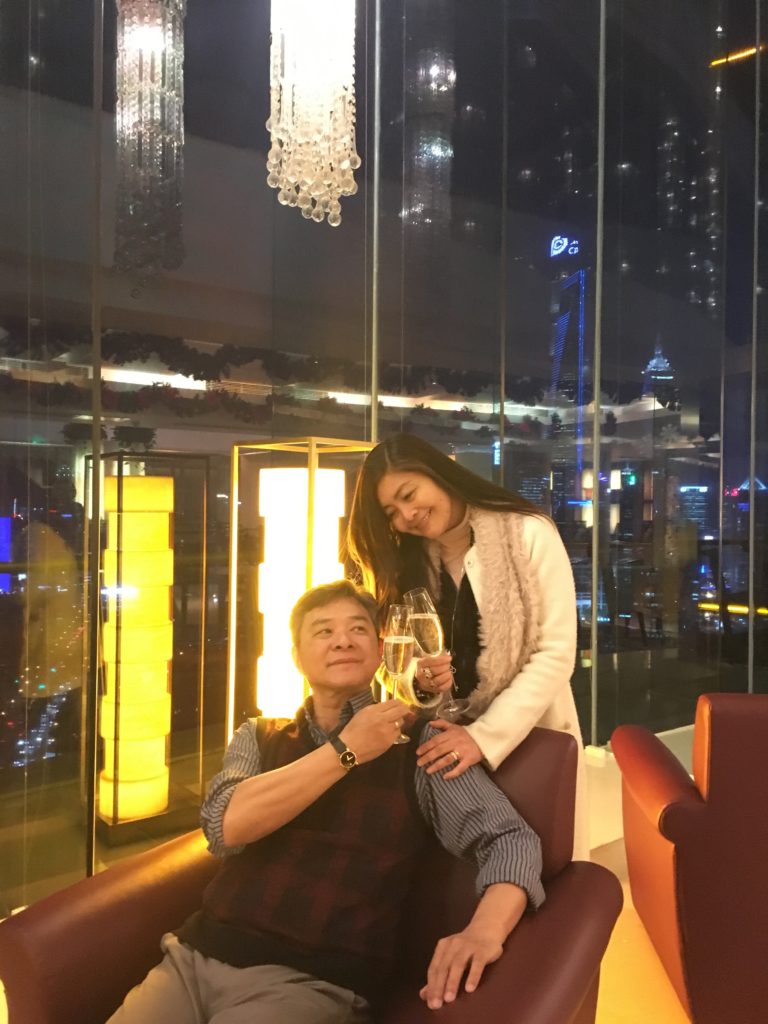 Spending New Year's Eve at Eton Hotel Shanghai Executive lounge
Eton Hotel offers an exclusive privileges to use their executive lounge to those who booked at their executive rooms.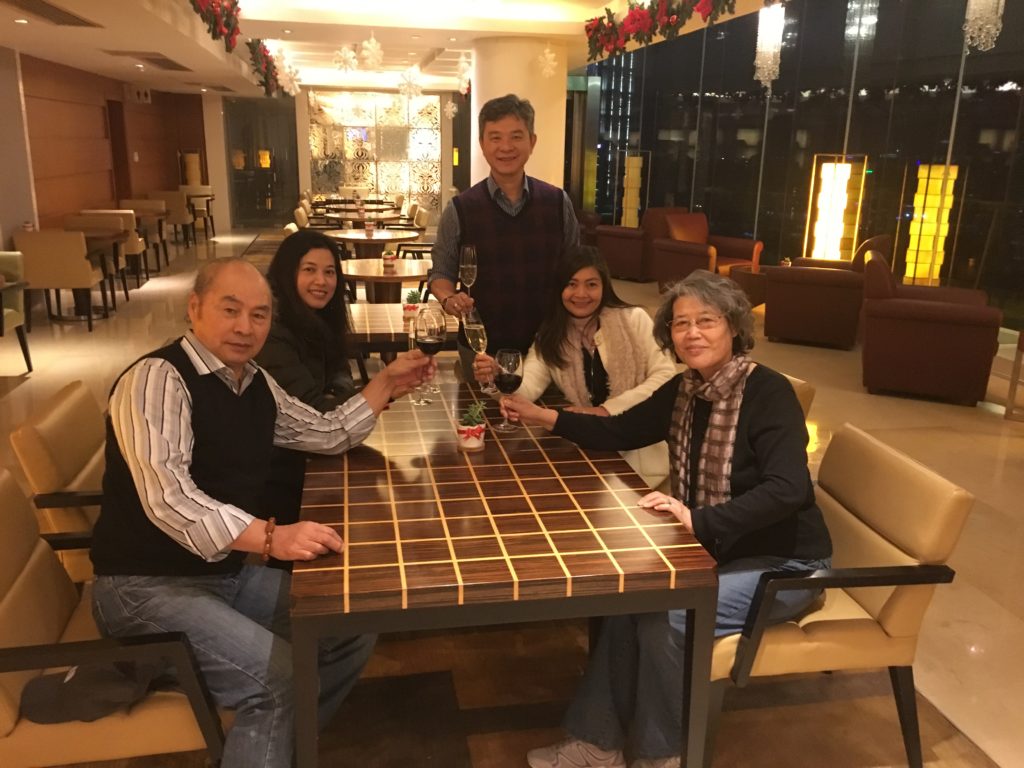 Taken at Eton Hotel Shanghai Executive Lounge With Grace Ren and her family
You can enjoy their outstanding exclusive facilities, buffet, crackers, fruits & cheese as well as their free flowing wine and champaign.
Dining Experience At The Eton Hotel Shanghai
There are several restaurants available at Eton Hotel Shanghai – they offers Cantonese food, Western, continental and Southeast Asian cuisines.
You may also enjoy some cocktails, coffee or tea at the Lobby Lounge or unwind at their elegant cigar lounge.
Chicago Steak House:
Chicago steak house is located at the fourth floor. This is a great choice for meat lovers. It's a formal and stylish dining experience with open kitchen concept. They serve high quality Australian Angus Beef and varieties of great wines.
Yu Ting Chinese Restaurant:
Yu Ting Chinese Restaurant is located at the 5th floor.  Chinese cooking cuisines and a wide selection of Fresh Seafoods.  If you are looking for some privacy for family gatherings or business discussion, they have VIP rooms for private dining and entertaining.
Super Bowl Express Restaurant:
Super Bowl Express Restaurant is located at the lobby level. If you are looking for Southeast Asian Dishes from Laksa, Hainanese Chicken, Samosa, Stir-fry Noodles or Noodle Soup, you can find it at the the Super Bowl Express Restaurant.
Eton Cafe:
Eton Cafe offers International Breakfast Buffet, lunch and dinner.  The breakfast buffet was great with a wide variety of Chinese cuisines and Western dishes.
Eton Hotel Shanghai Amenities
Health Club:
They offer a great collection of Gym equipments that you can have your complete workout away from home.
You can also enjoy their jacuzzi, sauna and steam room.
Heated Indoor Swimming Pool:
The 25-meter lap pool is superb for relaxation.  The Eton Hotel swimming pool  is open daily from 06:00am to 23:00pm.
Eton Hotel Spa:
If you are looking for full body relaxation, you can visit the Eton Hotel Spa. They have individual massage rooms that is perfect to remove stress.
My Honest Overall Review For Eton Hotel Shanghai
Location is great since Eton hotel is just near the metro station to go around Shanghai. The room is spacious, clean and had amazing views over Pudong.  They have a great choices of restaurants and the food are excellent.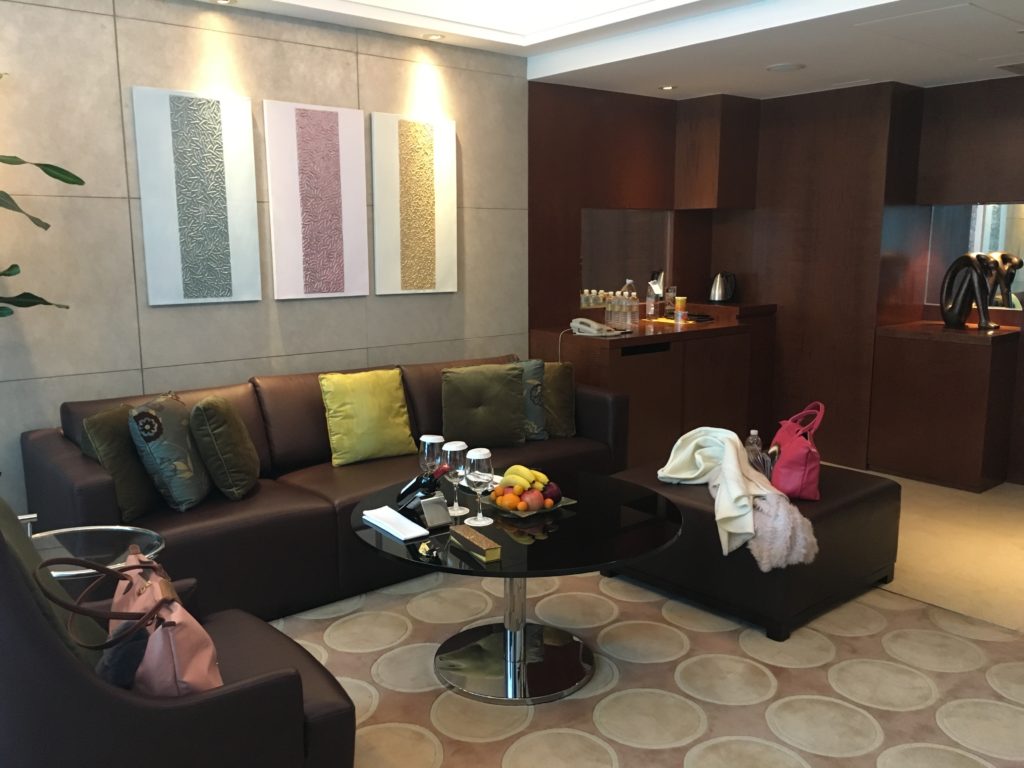 Eton Hotel Shanghai Junior Suite Living Room
Eton hotel is one of the best hotel that has excellent service and really worth for your money. Staffs are professional, very helpful, friendly, and courteous.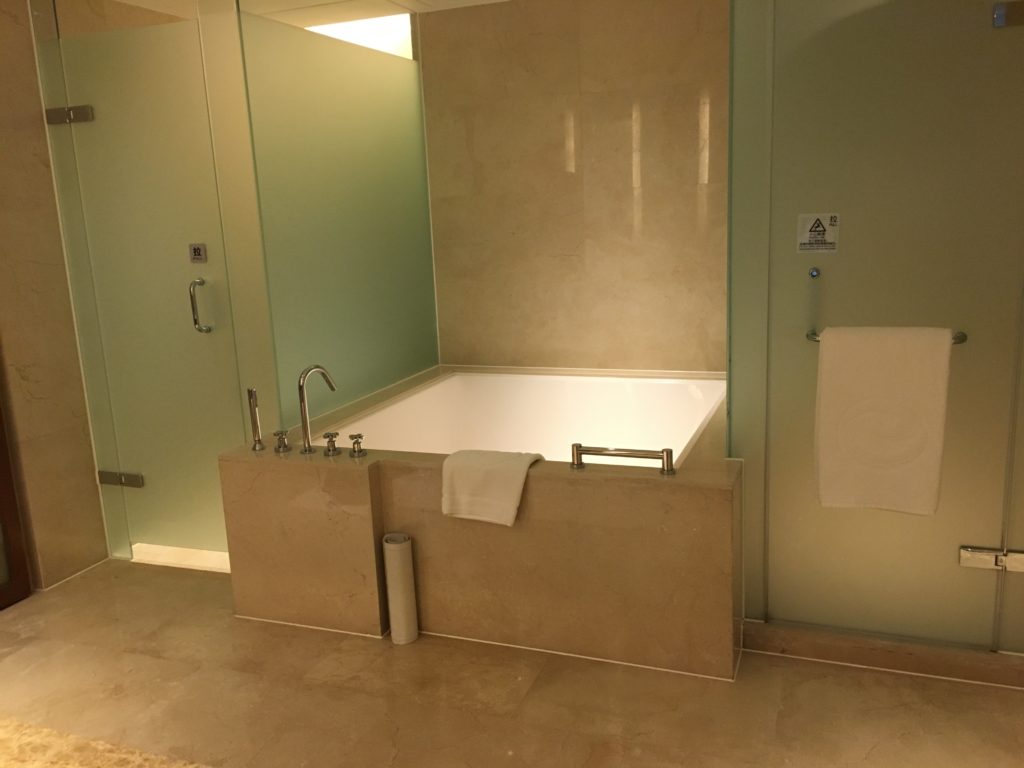 Tub and Separate Shower
The Eton Hotel Shanghai is value for money.  Everything was clean and perfect! Room looked refreshing compared to most hotels I go to.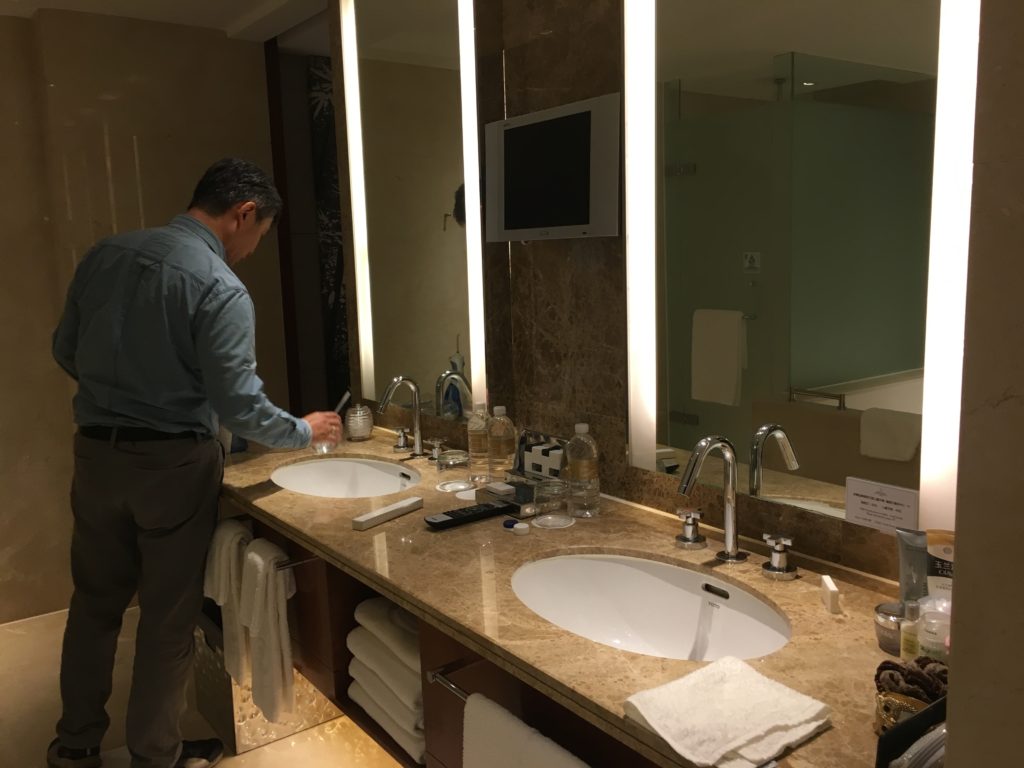 Junior Suite Spacious Luxurious Bathroom
CHECK BEST HOTEL RATES NOW!

I hope this post helps you to make your stay at the Eton Hotel Shanghai a memorable and enjoyable one.
Have Fun!
Jeng Cua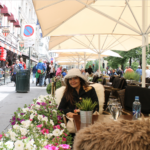 Click here to learn more about Jeng Cua