Are you feeling stretched with kids, work, vacation, home, and even running your household? Or…
Do you feel like work is routinely piling up on you with an ever-ending 'to-do list"?
It doesn't matter what source of disorganization and procrastination you are facing…
It could be…
Tasks you are behind at work
Chores that need doing around the house
Starting a new diet or exercise program
Making time to planning your next family vacation
Moving forward in your life
Or something in between…
Organizing and planning NOT only make you feel more energized, efficient, and motivated…
You actually feel an incredible sense of freedom, and an ability to enjoy your leisure time without guilt, stress, and worry about your things-to-do list.
So, I made it my mission that I would do everything in my power to motivate, inspire, and share you my tools and resources.
"Out of clutter, find simplicity. From discord, find harmony. In the middle of difficulty lies opportunity." ~ Albert Einstein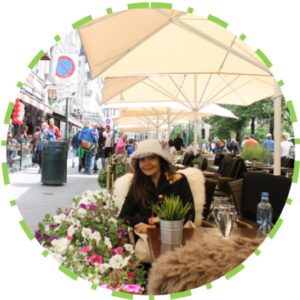 Hello beautiful Mommies! I'm Jeng.  My passion is to inspire an organized mom with an intense passion for places, family, lifestyle, and entrepreneurship!
I want to give you as much motivation and inspiration as to travel & work at your own pace!
I went from borrowing my lifestyle to #WFA (working from anywhere) without any fancy office and I feel if I can do it as a Pinay organized mom, so can you!