Best Places To Visit In Singapore In 2 Days
We just decided to have a 2 days stay in Singapore coming from a flight from Denpasar Bali, Indonesia before heading to Manila, Philippines.
We've been to Singapore several times, but my daughter couldn't remember anything since her first visit was during her toddler and her last visit when she was just 4 year old.
When we arrived at the Mandarin Orchard Singapore , we just leave our baggages in our room and walk straight to Orchard Road to find money exchange.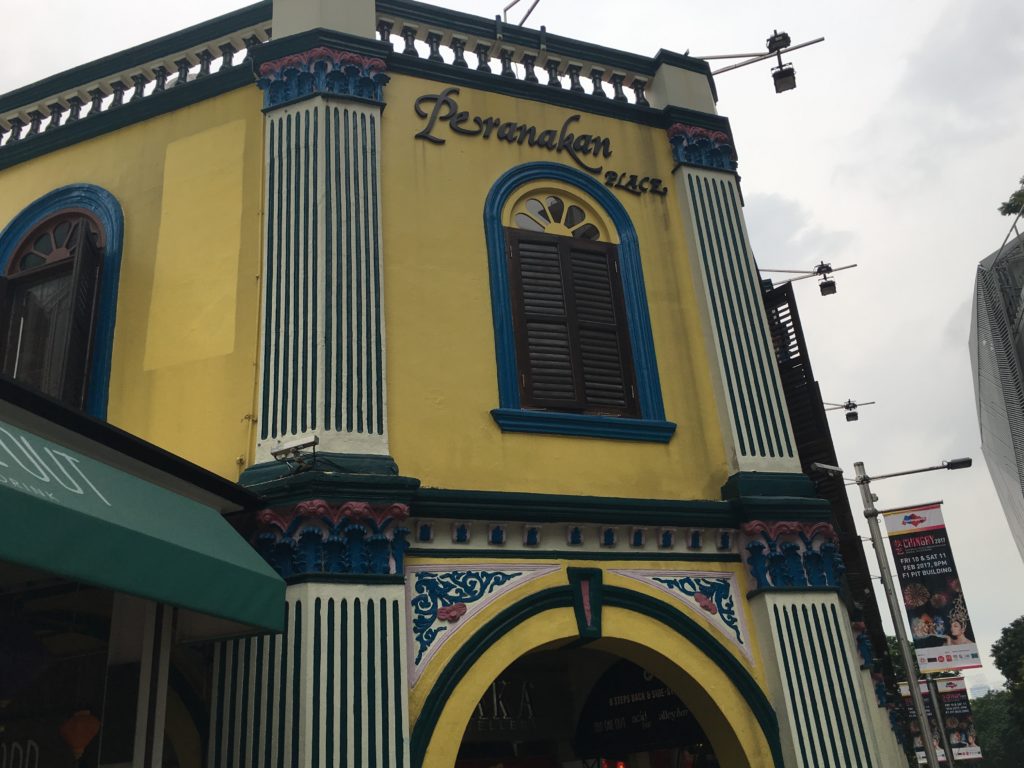 We found money exchange in this place called "Peranakan Place". Peranakan place is located in Orchard Road, just few steps walk (about 5 minutes walk) from the Mandarin Orchard Hotel.
Peranakan place is a unique blend of Malay and Chinese cultures. An interesting mix of architectural colorful small buildings, a colonial-styled arcade with intricate glazed tiles, pastel wash, and other quintessential Peranakan touches.
After we exchanged some money, we walked back down to the bus stop to catch the bus going to Night Safari.
Singapore Things To Do Day #1:
Visiting The Night Safari
The bus stop for Blue bus (SAEX) is just right across the Mandarin Orchard Hotel – right in front of the Robinson's Department Store.
Fare To Night Safari from bus stop in front of Robinson's Mall:
6 Singapore Dollar per person
Click here to get more informations getting to the Night Safari schedules and fare.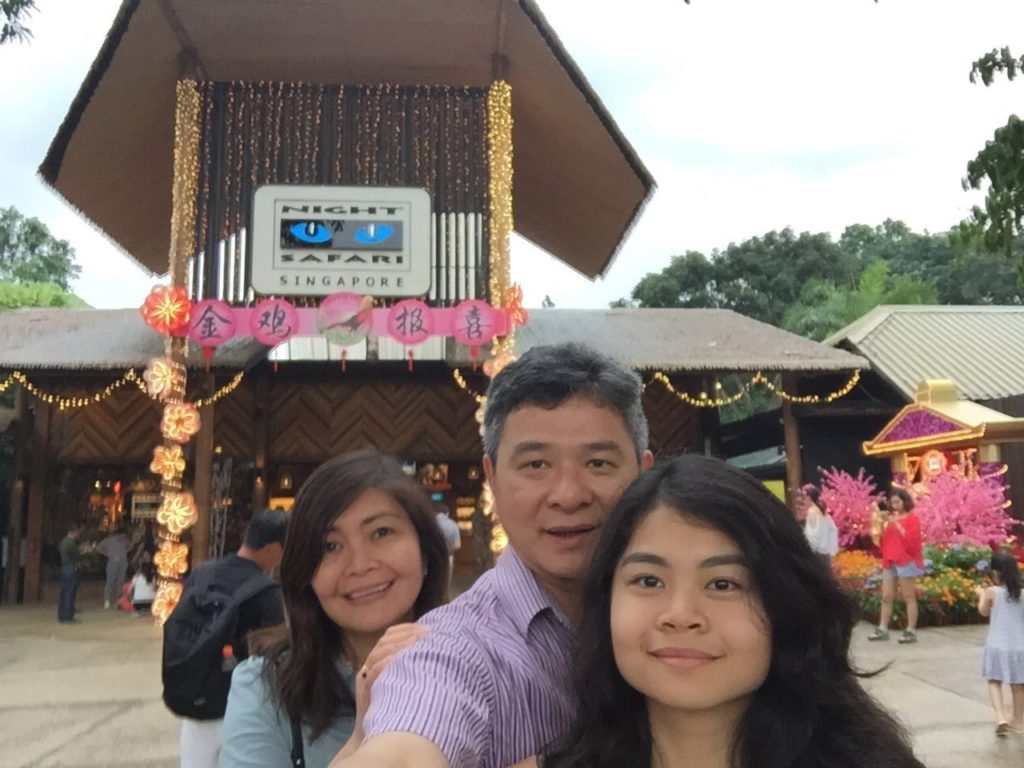 Night safari is definitely an ultimate experience not to miss in Singapore. I loved watching animals at night and loved hearing all unusual animal voices in the dark. I felt like driving through the jungle in a comfort.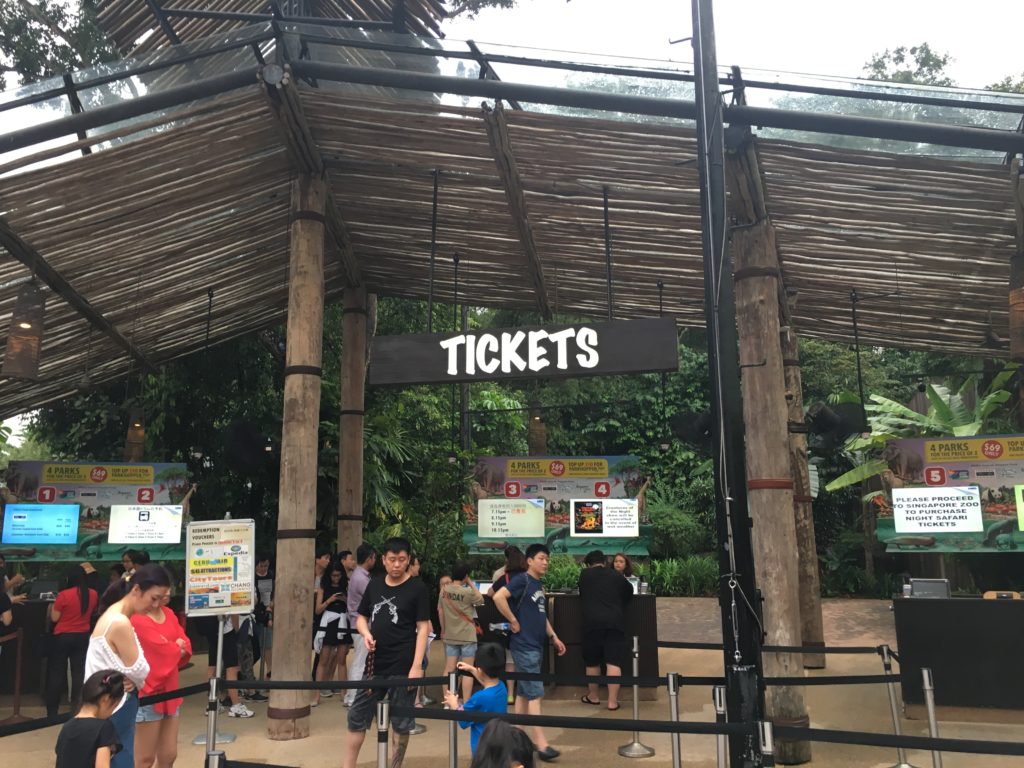 The night safari opens daily. Opening hour is 7:15pm and last admission is 11:15pm.
The Admission Time Slots: 7:15pm, 8:15pm, 9:15pm and 10:15pm. They will not let you in until your admission time slot. Nevertheless, while waiting, you can watch the fire show performance outside.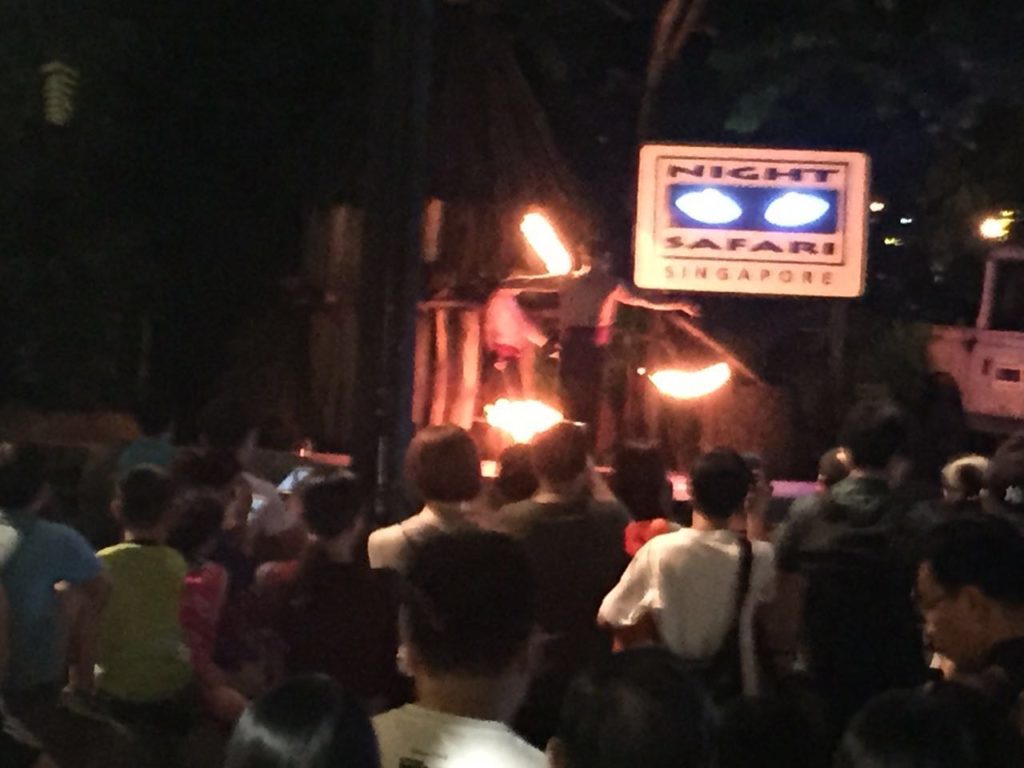 If you are a Non-English speaking:
There is a Japanese and Mandarin commentary tram speaking available for booking at $10 per guest. Bookings can be made at Night Safari ticketing counters. Guests with Night Safari admission tickets can also make bookings at the Night Safari reception counter.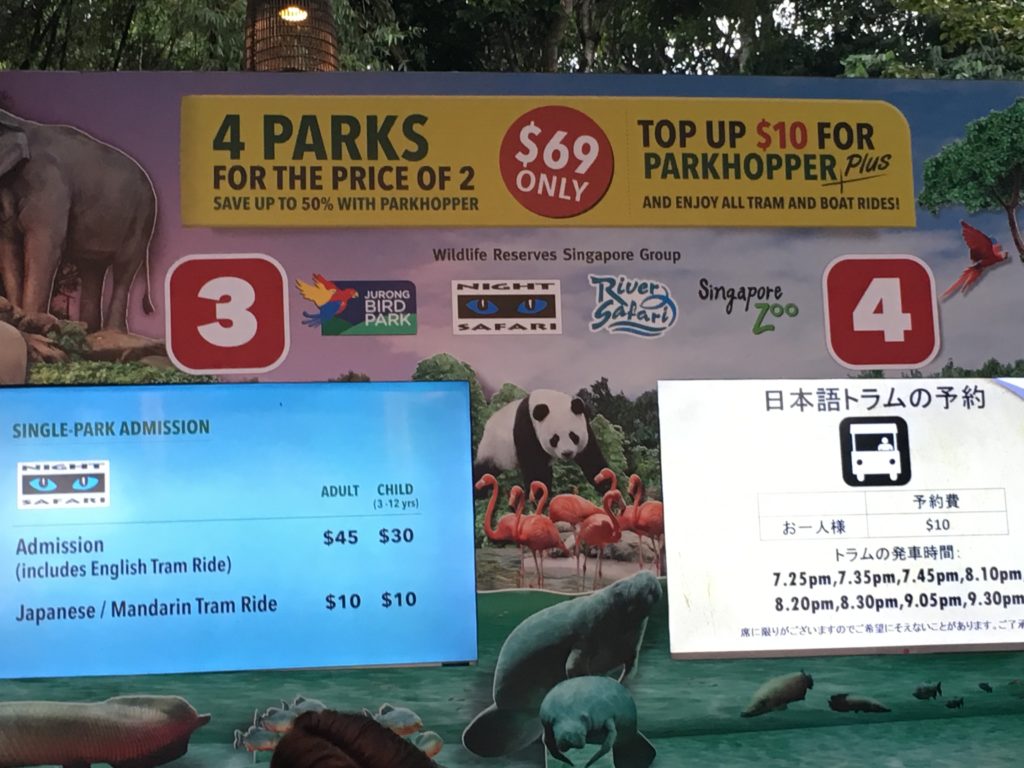 Night Safari Singapore Admission Fees:
Adult:  45 Singapore Dollar
Child (3-12 yrs old) : 30 Singapore Dollar
Senior Citizen: 18 Singapore Dollar
There are several food choices inside the park – Asian, Indian, burgers, ice cream, sizzlers, gourmet and so much more. While waiting for our admission time slot at 8:15pm, we just had our dinner first.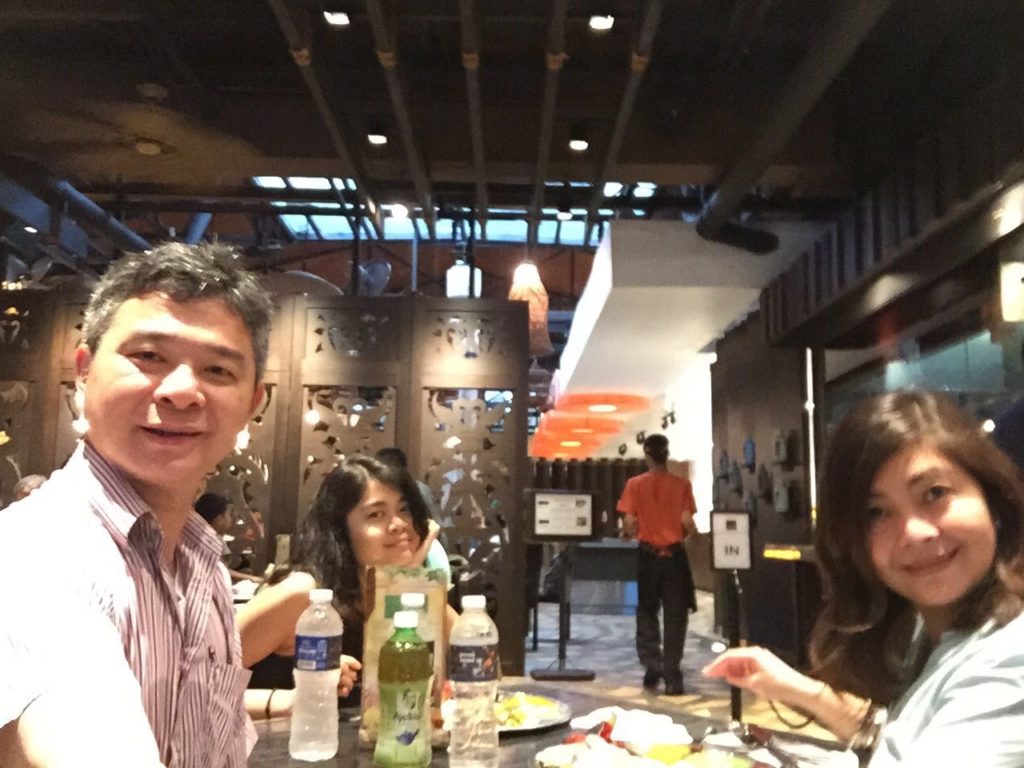 My daughter and I had Indian food (tandoori chicken), its yummy! while my husband had Chinese cuisine.
The Start Of Our Safari Adventure…The Safari Tram!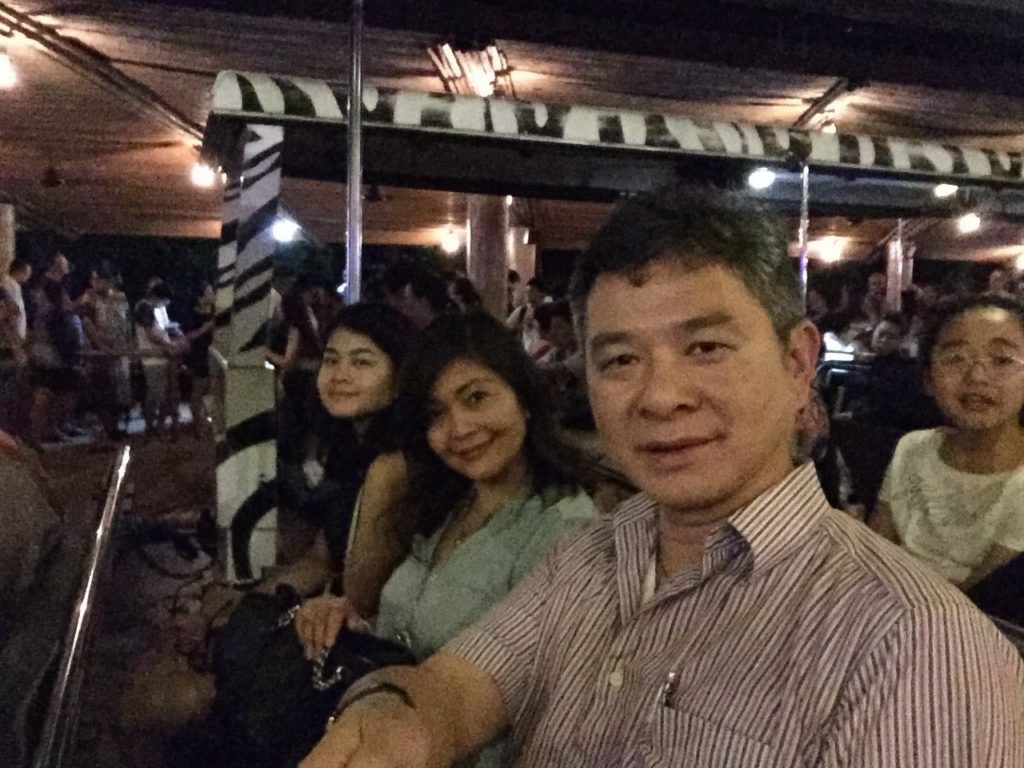 All aboard the night safari tram. An open sided tram that will tour you around from the Indian Subcontinent where the majestic lions roam going down to the Equatorial Africa, Asian Riverine Forest, Nepalese River Valley down to the Burmese hillside.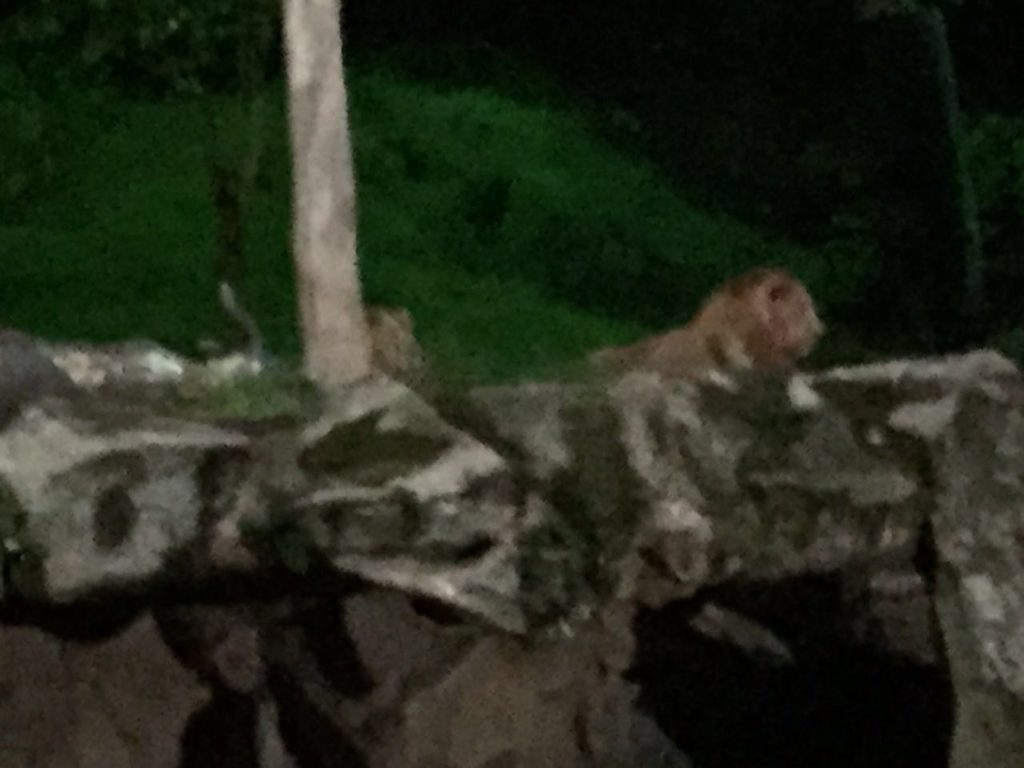 The animals were close to the road. Seeing in the dark they look mysterious. Listen out for the sounds of the forest – rushing water, and singing insects. It's a multi-sensory adventure every member of your family will enjoy.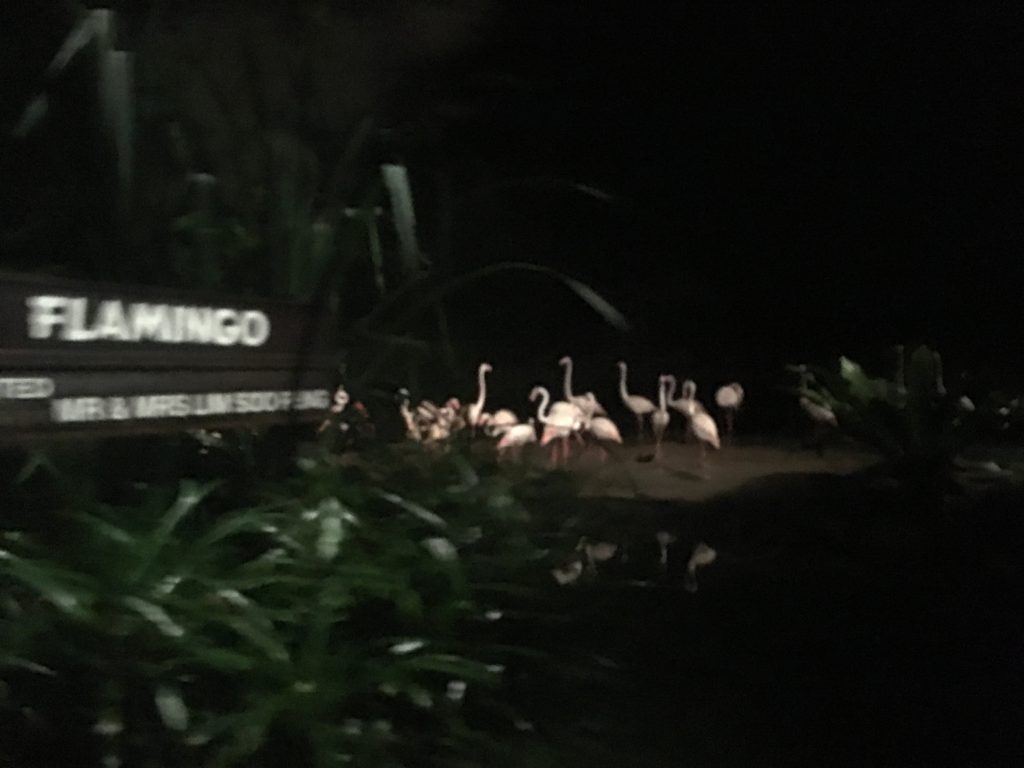 This 40 minute tram ride leads you on an amazing adventure into the night time wilderness!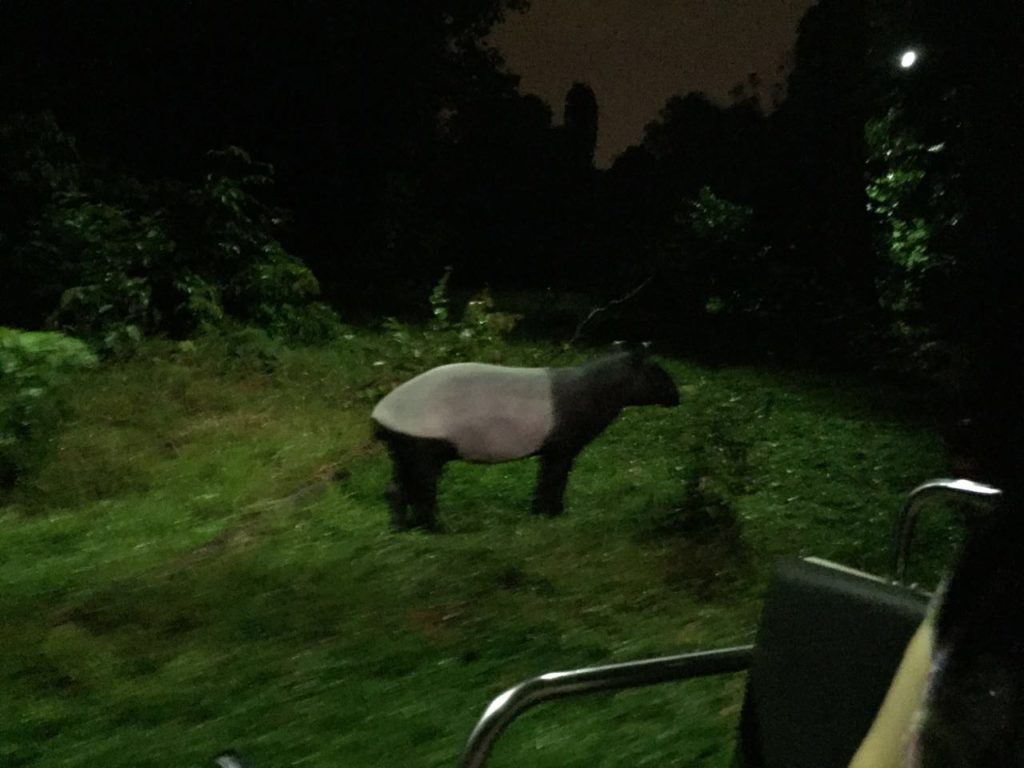 Some of the most fascinating animal exhibits at Night Safari cannot be seen from the tram, you'll have to trek into the wilderness – they provide a walking trails to see them.  Each trail takes about 20 minutes.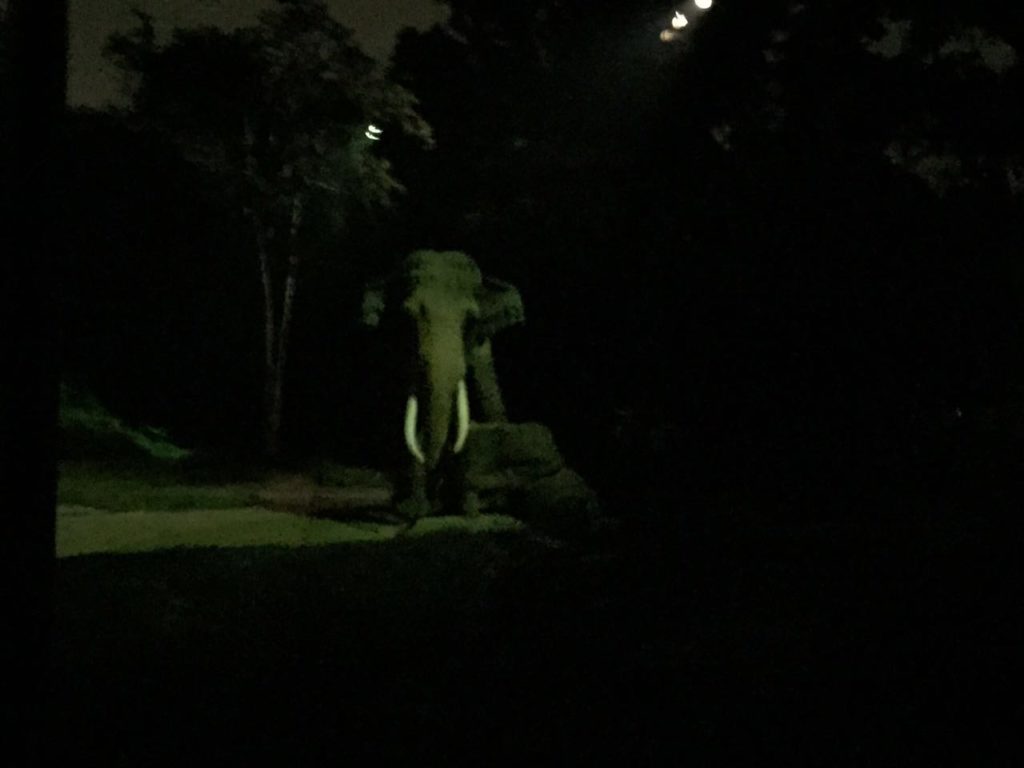 The Creatures of the night show, Night Safari.
Creatures of the Night Show is a very popular attraction at night safari Singapore, it's a good idea to make your way to the venue (amphitheatre) at least 30 minutes before showtime to take the best seat.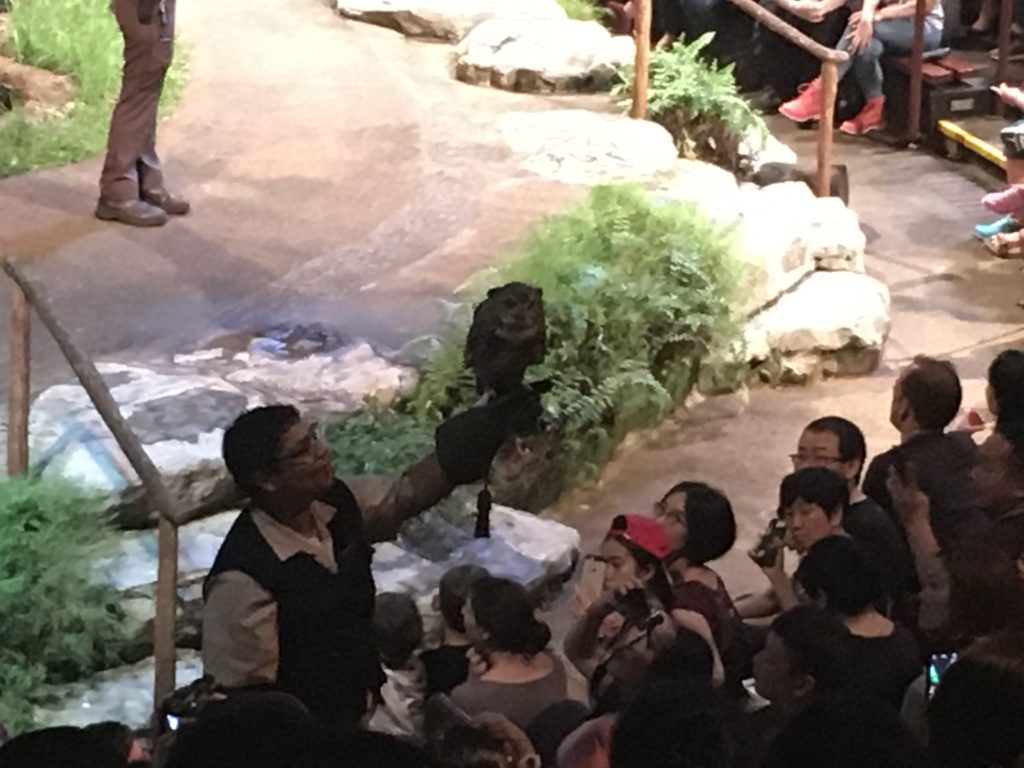 This 20-minute animal extravaganza brings together a constellation of their night-time superstars who will thrill you with their natural and unique behaviours and skills.
Shows schedules: 7.30pm, 8.30pm, 9.30pm and 10.30pm.
Set on a spectacular stage that brings you right into the heart of the rainforest, this highly interactive show has thrilled thousands with the natural talents of the otter, binturong, civet and more. Be amazed by the powerful jaws of a spotted hyena. Cheer on the African serval as it shows you its ability to leap for prey.
The Clarke Quay
The bus that we took from the Night Safari stops at Clarke Quay so we just decided to go down and explore the area.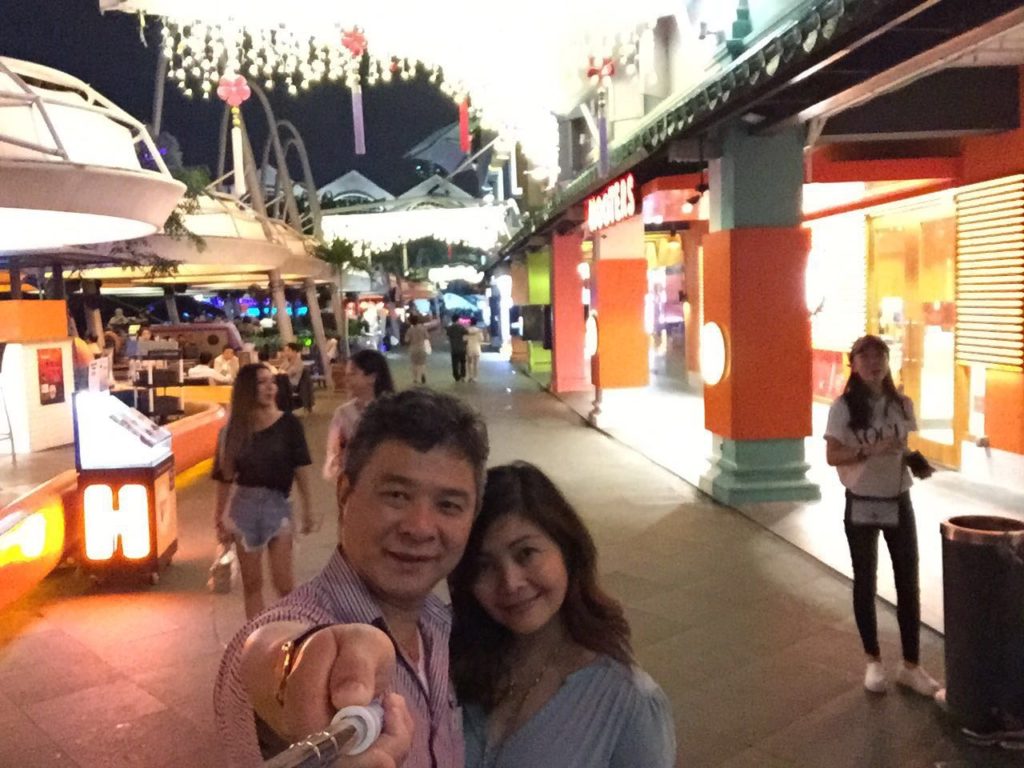 Clarke Quay is in close proximity to the Central Business District, this is one place in Singapore's go-to area for chilled out alfresco wining and dining.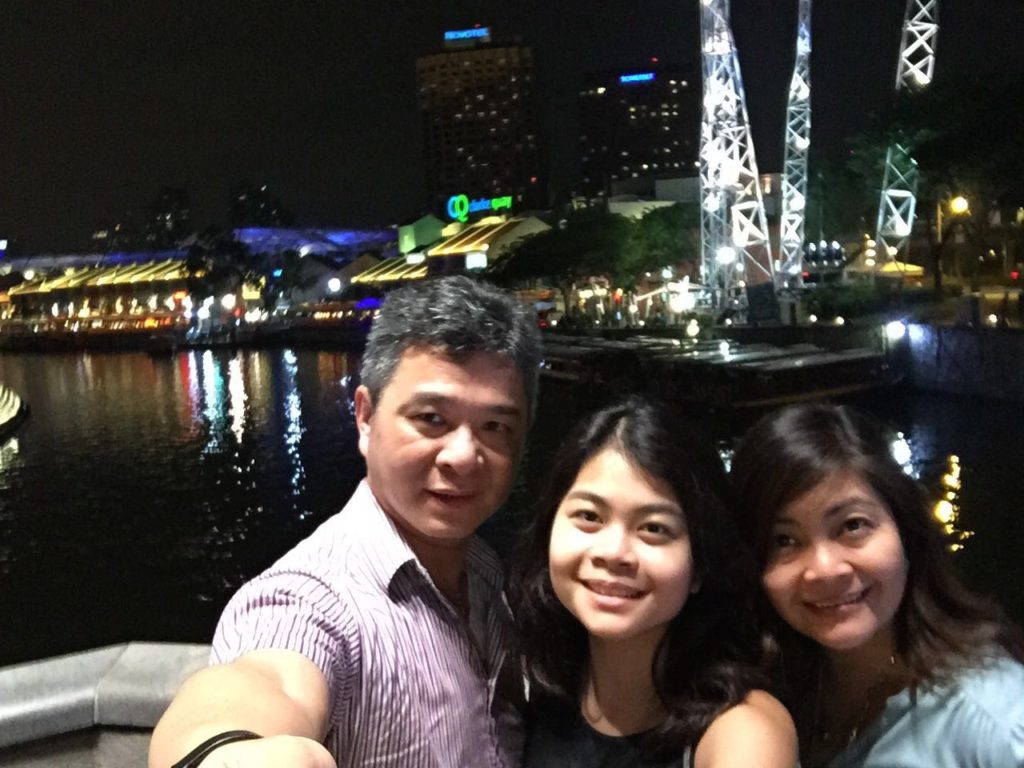 It is a historical famous riverside quay in Singapore named after Andrew Clarke, Singapore's second governor from the year 1873 -1875.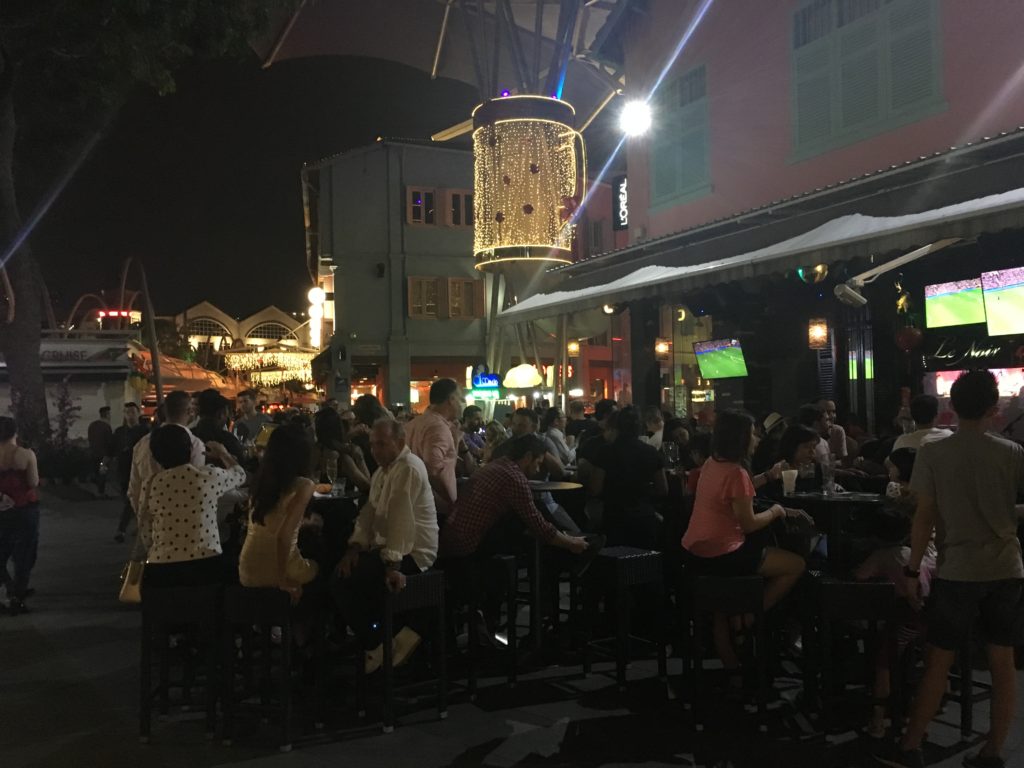 If you are looking for night life in Singapore, Clarke Quay is a place to visit.  Top bars, restaurants and clubs in what is Singapore's most vibrant after-dark playground is located here.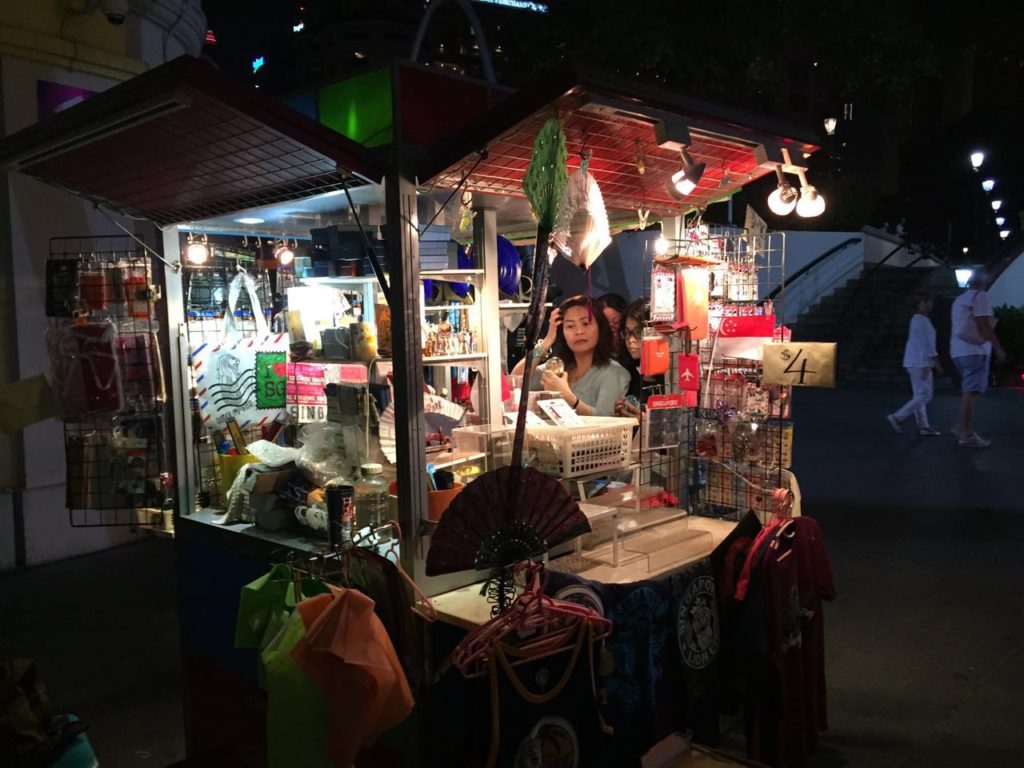 You can also find small souvenir stalls in the middle of the road and I am so happy to find my travel collection of snow globe!
Singapore Things To Do Day #2:
Universal Studios
During our second day in Singapore, we decided to spend our day at the Universal Studios Singapore.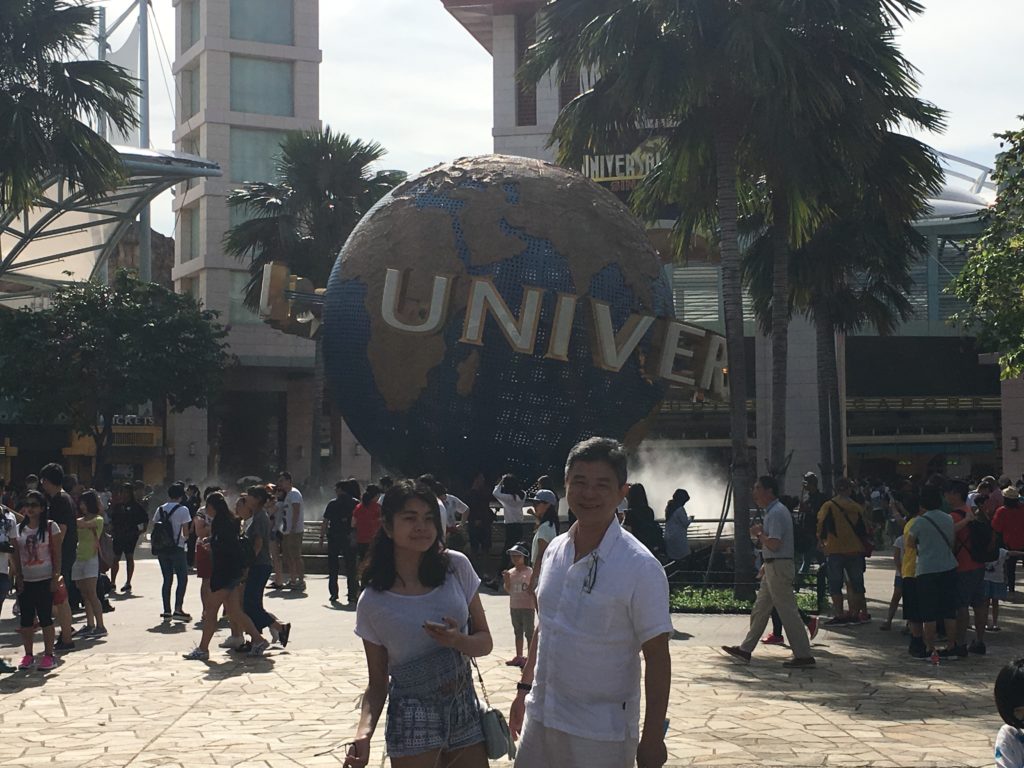 Universal Studios is a theme park located within Resorts World Sentosa on Sentosa Island, Singapore.
Universal Studios Singapore Opening Hours:
Sunday to Friday: 10am to 7pm daily
Saturday: 10am to 8pm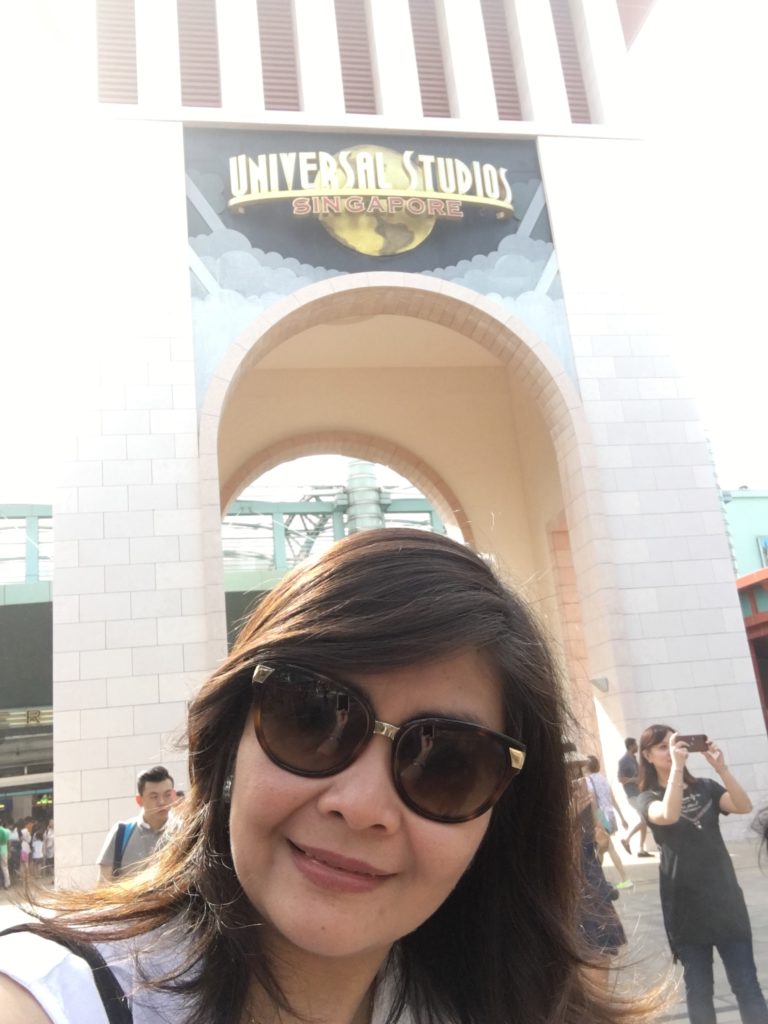 Universal Studios Singapore Ticket Prices
The theme park offers very reasonable rates, ranging from $74 for a one day adult pass to $118 for a two day adult pass. Children and seniors can also enjoy a discounted rate.
Adult (Aged 13 to 59) – $74 Singapore Dollar
Child (Aged 4 to 12) – $54 Singapore Dollar
Senior (Aged 60 and above) – $36 Singapore Dollar

If you want to save a lot of time lining up for a ride, you can buy an express pass.  It's not fun standing in line for one hour or more, getting a Fast Track Pass privilege is the best thing to do.
We paid additional 74 Singapore Dollar each, but it's worth it!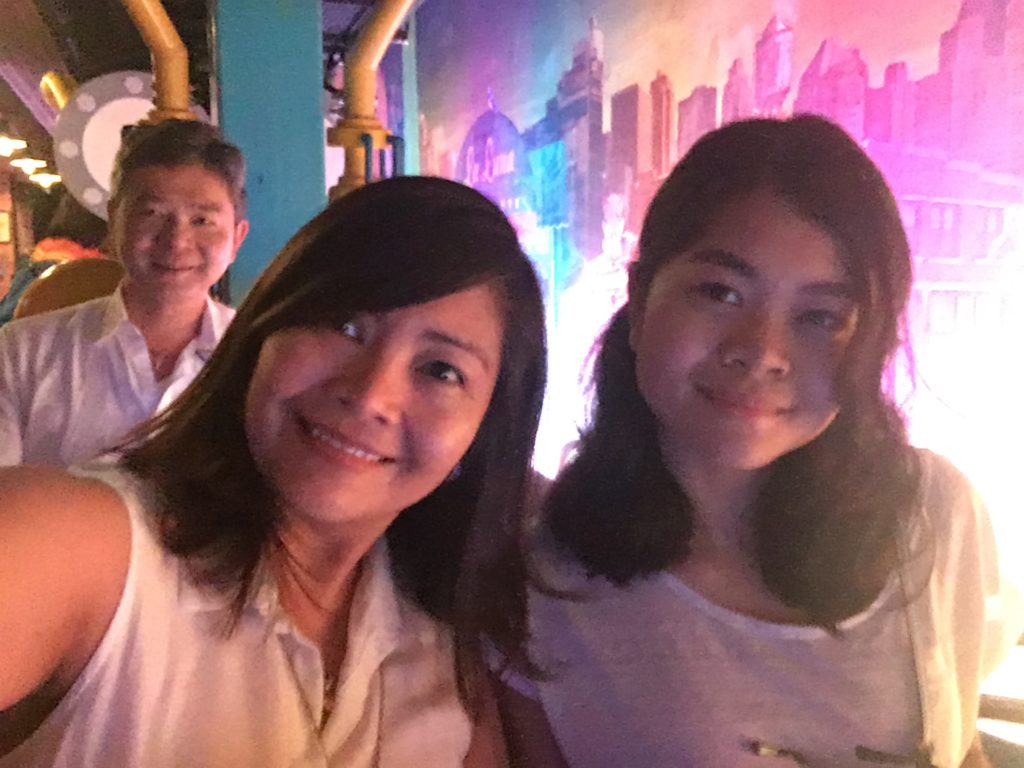 Sesame Street Spaghetti Space Chase. This cute little ride is the world's first Sesame Street themed dark ride. It takes you to the wonderful of an imaginative adventure through space to recover spaghetti which has been stolen by Macaroni the Merciless – the evil villain of this attraction.
The REvenge of the mummy!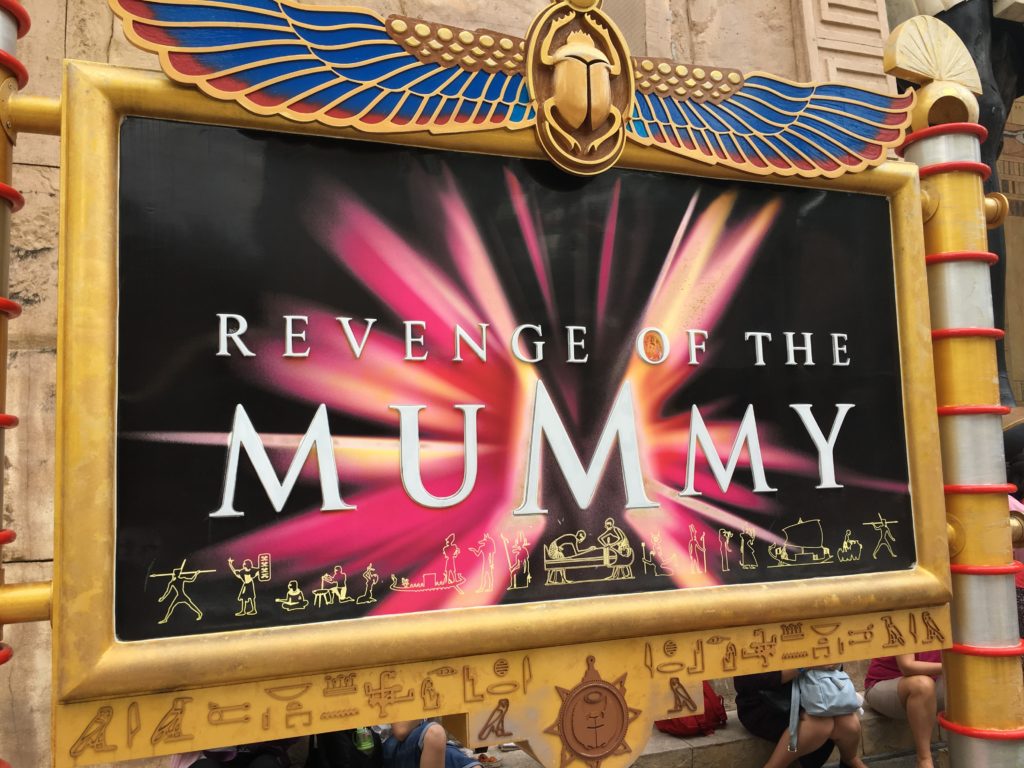 The revenge of the mummy is my favorite ride. If you dare, face heart-pounding special effects and unexpected twists at every turn as you escape the Mummy's revenge in life – then this is the best ride to try!
The ride catapults guests at speeds up to 45 mph in virtual darkness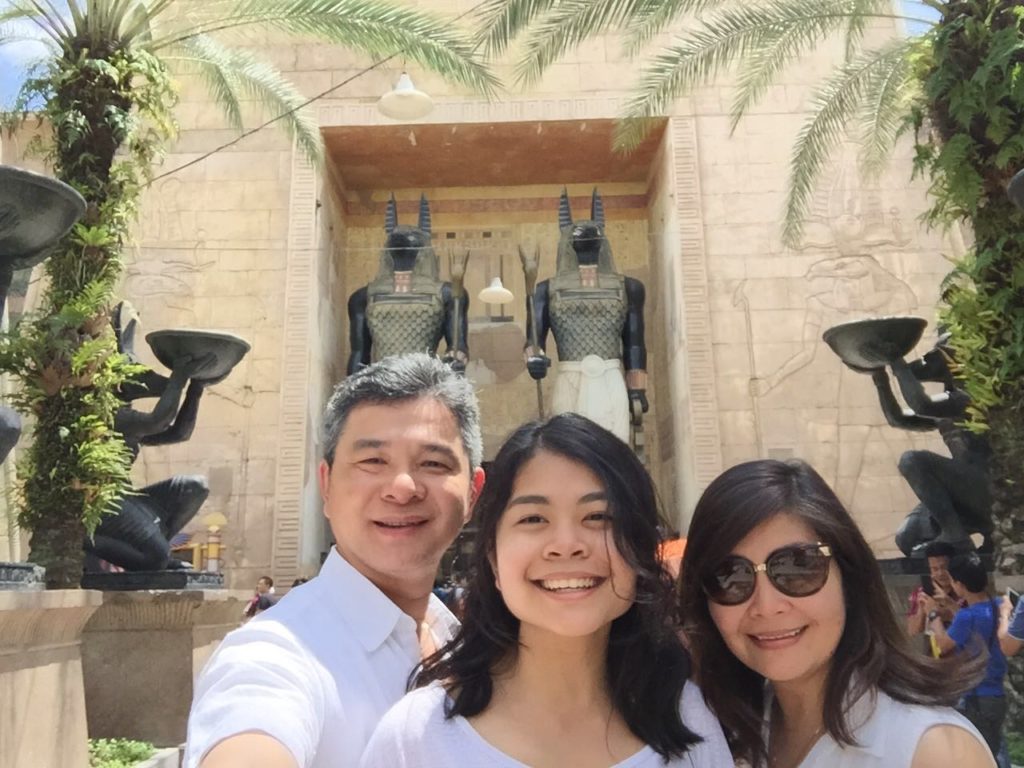 Encounter the Egyptian royalty as you experience the Golden Age of Ancient Egypt at the Universal Studios Singapore.
Transformer 3D Ride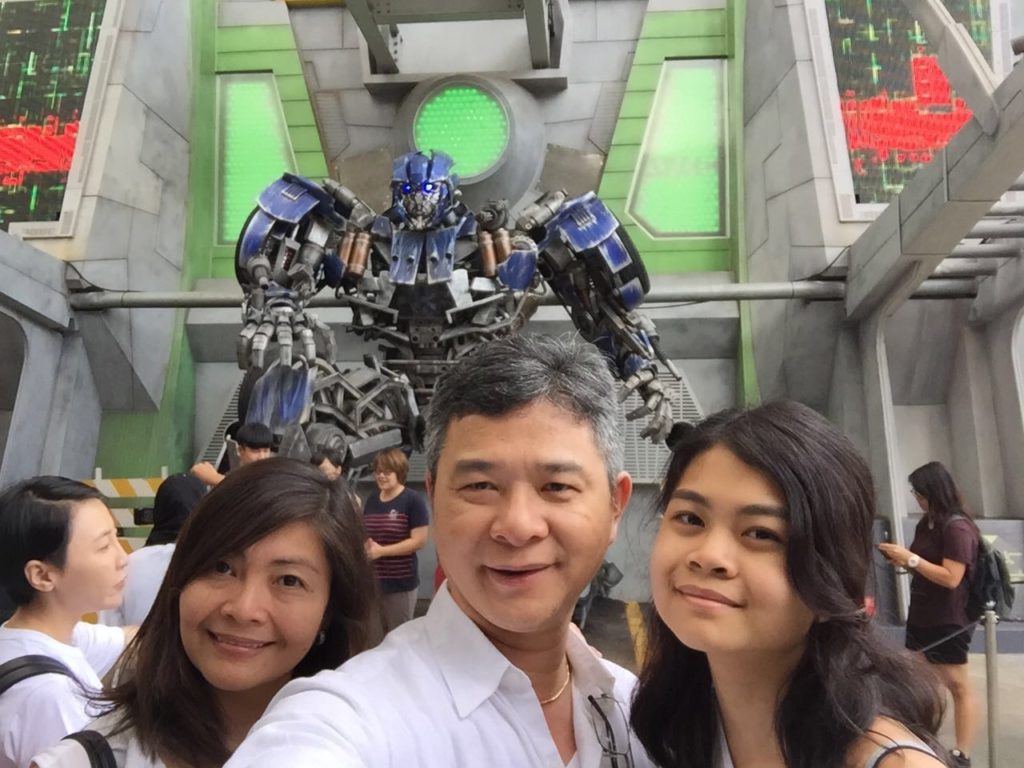 The Transformers the 3D ride at the Universal Studios Singapore.
The Ride 3D is a motion simulator ride, you're seeing everything through 3D glasses on giant projection screens that surround your vehicle. Like the movies, the ride is sensory overload.  The ride lasts a few minutes, it's perfect.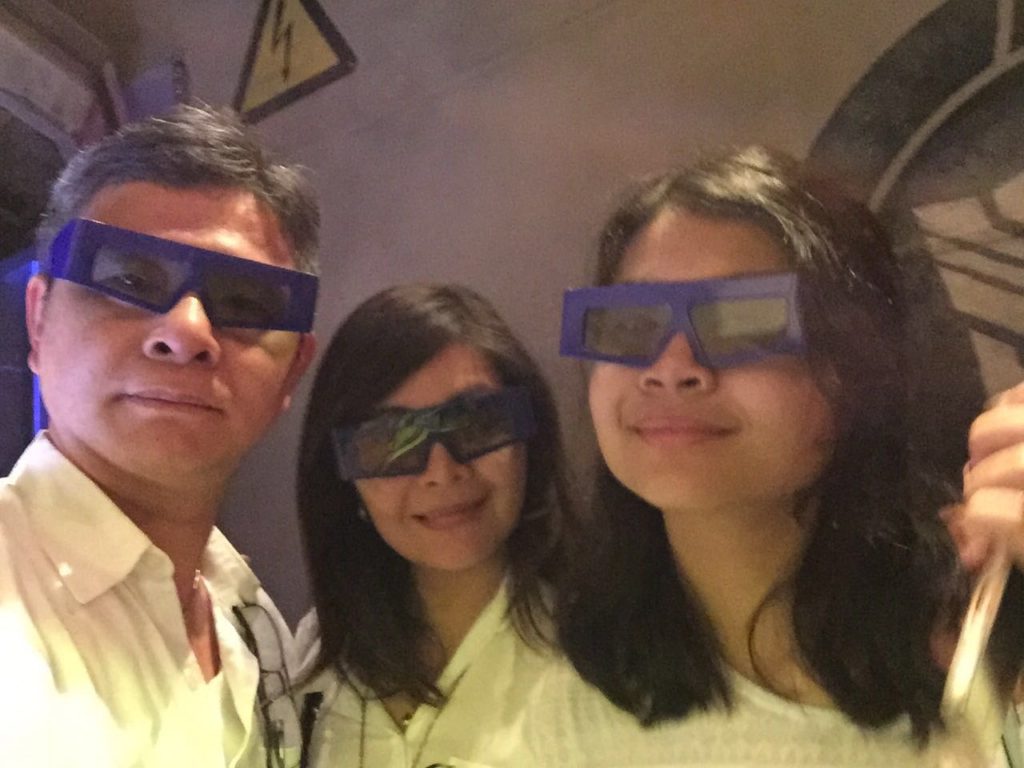 The Transformers appear to be landing on your vehicle, fights are happening all around you and you're just sitting inside your vehicle feeling everything like a real thing!
The Far Far Away…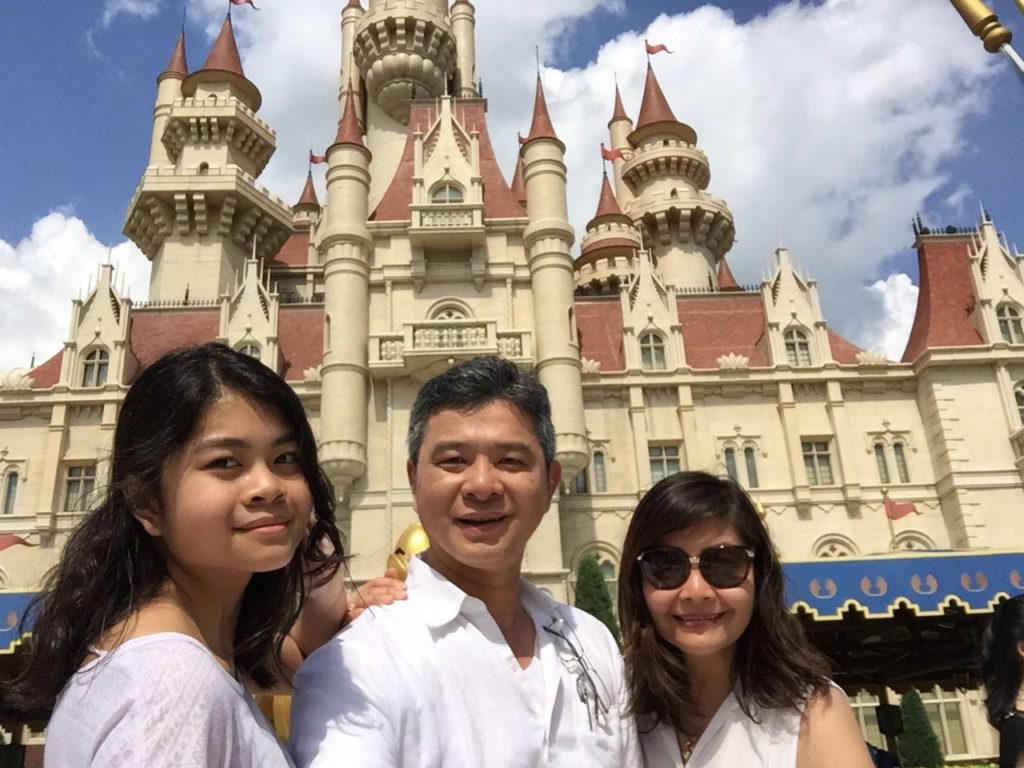 Guests of all ages climb aboard Donkey's beloved Dragon for a flight over Far Far Away and beyond. If you are familiar with the movie called "Shrek", you'll definitely enjoy this ride.
An Enchanted Airways journey in a form of a junior coaster that serves destinations throughout the World of Shrek – experiencing the fun cast of fairy tale creatures — from the Three Little Pigs to the Big Bad Wolf, from Gingy to Pinocchio.
A Crate Adventure of Madagascar!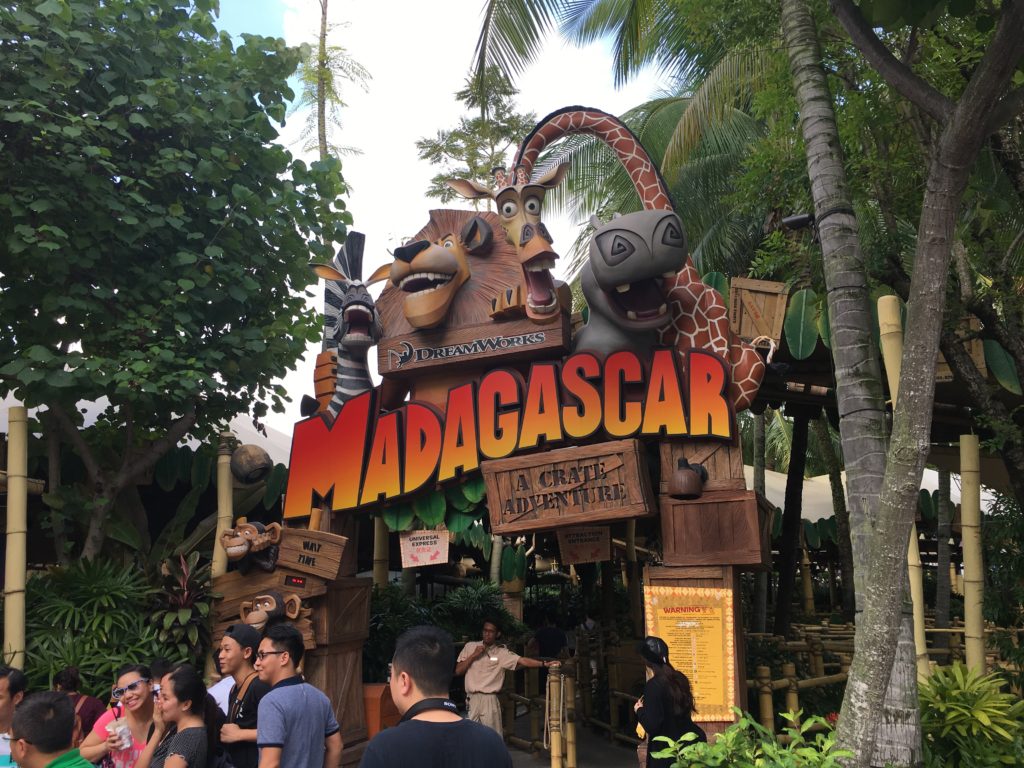 Join Alex, Marty, Melman and Gloria, the four heroes from DreamWorks Animation's blockbuster movie Madagascar, as they embark on an unforgettable river ride adventure in Madagascar.
It is an indoor river boat ride that you'll surely enjoy.
The Marina Bay Sands Experience
Everything in Singapore is just about 20-30 minutes ride, so just right after the Universal Studios, we jumped on a taxi and went straight to the Marina Bay Sands.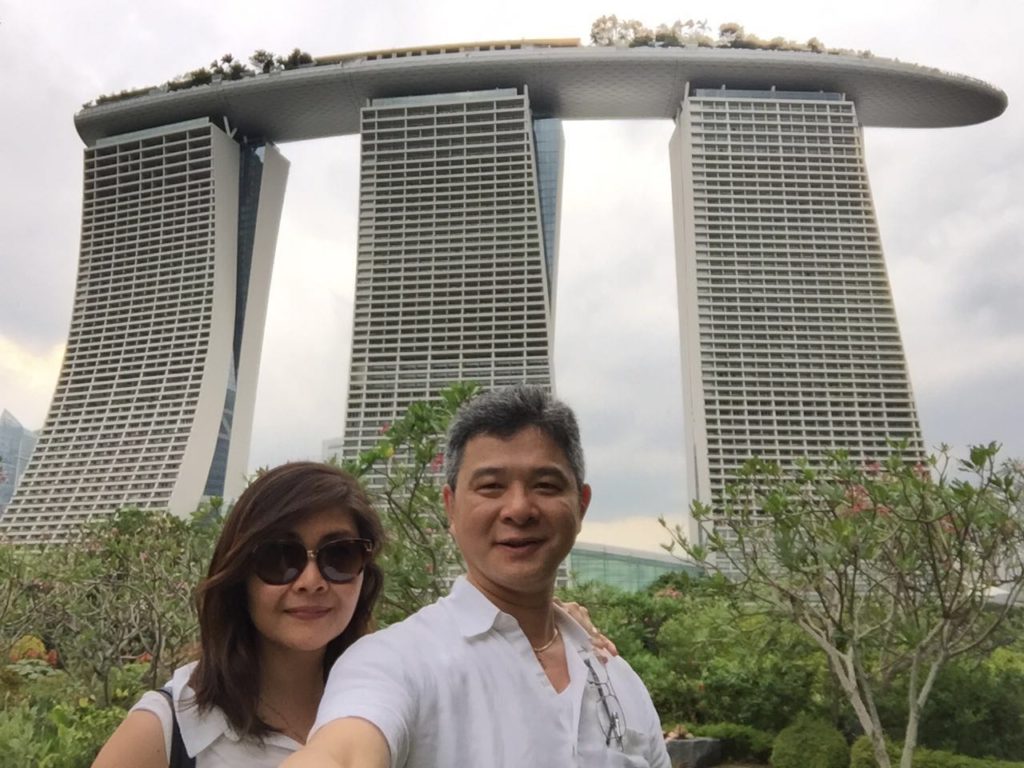 Marina Bay Sands is a 5 star luxury hotel in Singapore. The best of celebrity chef dining, luxury shopping, and spectacular nightlife and entertainment.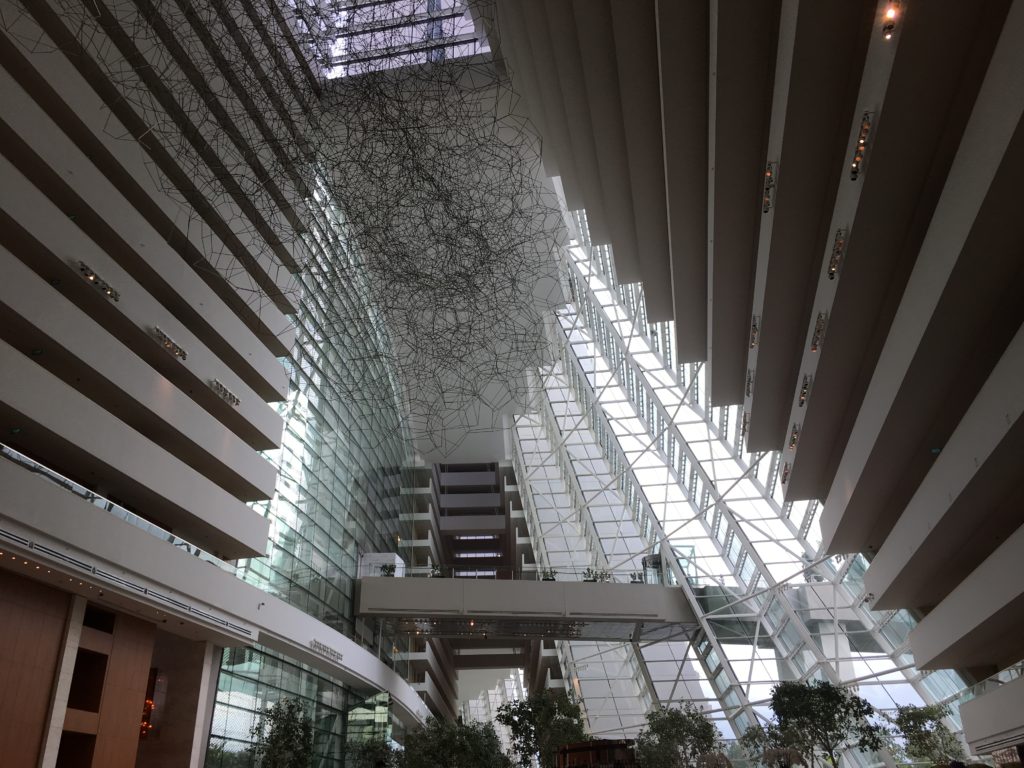 Discover a hotel of architectural wonder in the heart of thriving Singapore. Explore over 60 restaurants and bars and 170 premium brand stores.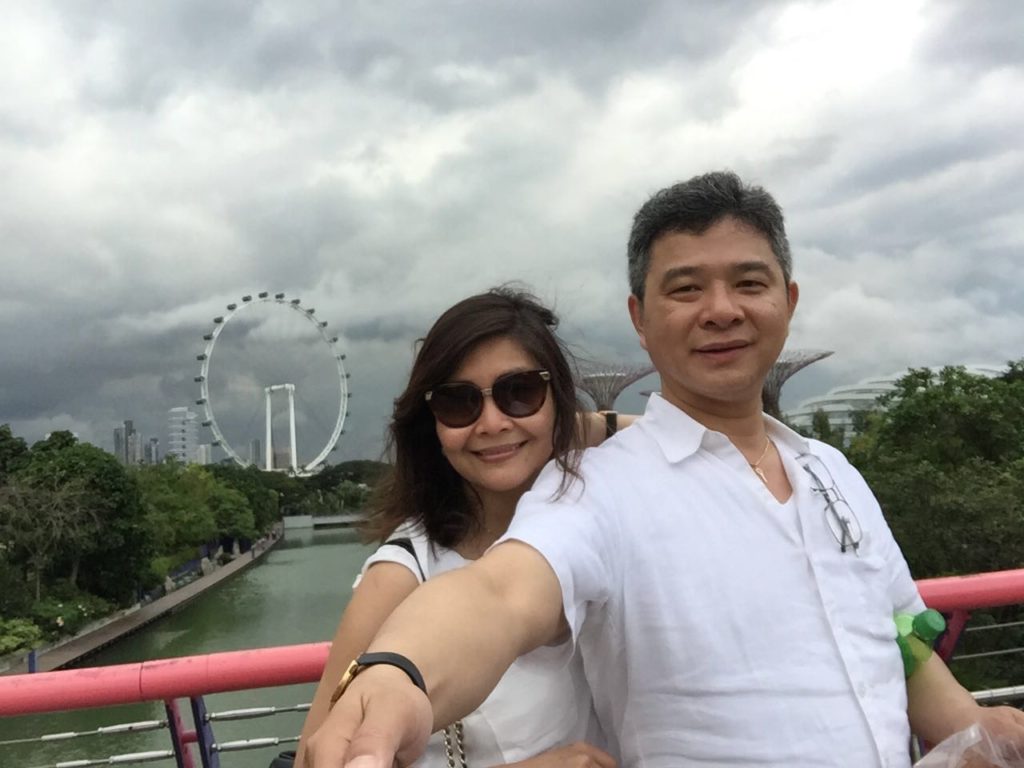 This photo was taken just outside the Marina Bay Sands where you can see the Singapore Flyer – Singapore largest Ferris Wheel (a moving experience in Singapore).
Garden By The Bay, Singapore
Garden by the bay is just walking distance from the Marina Bay Sands Hotel.  Its a forest breathtaking experience in Singapore!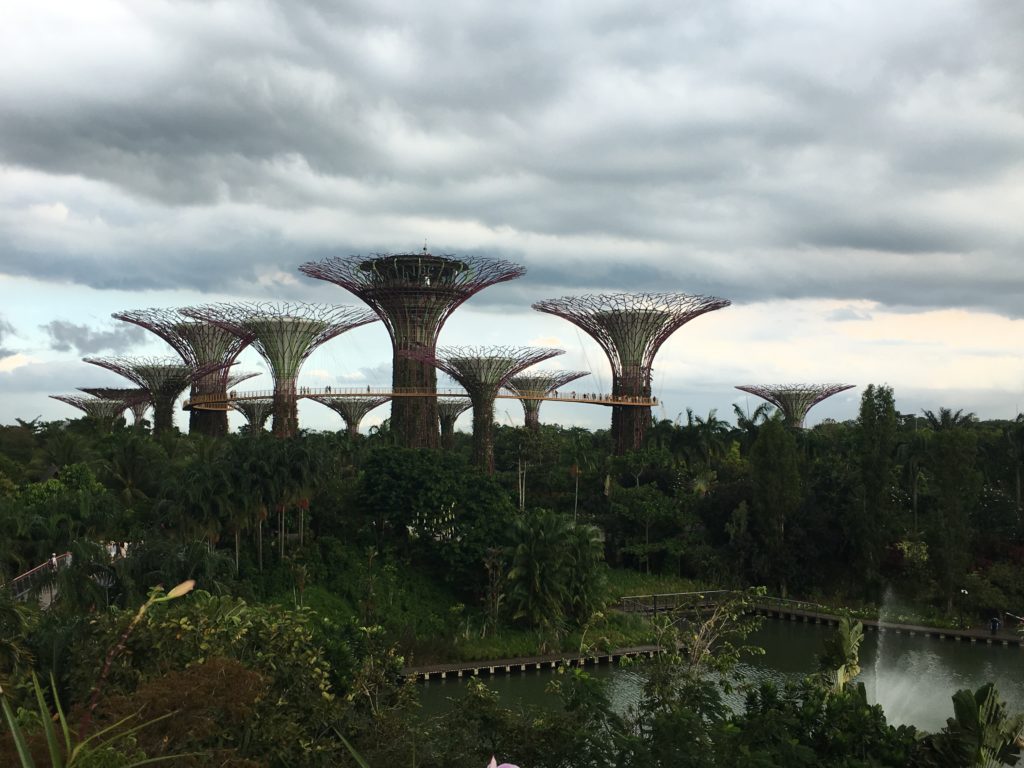 Gardens by the Bay is an independent organisation responsible for developing and managing one of Asia's foremost garden destinations – the Gardens by the Bay in Singapore.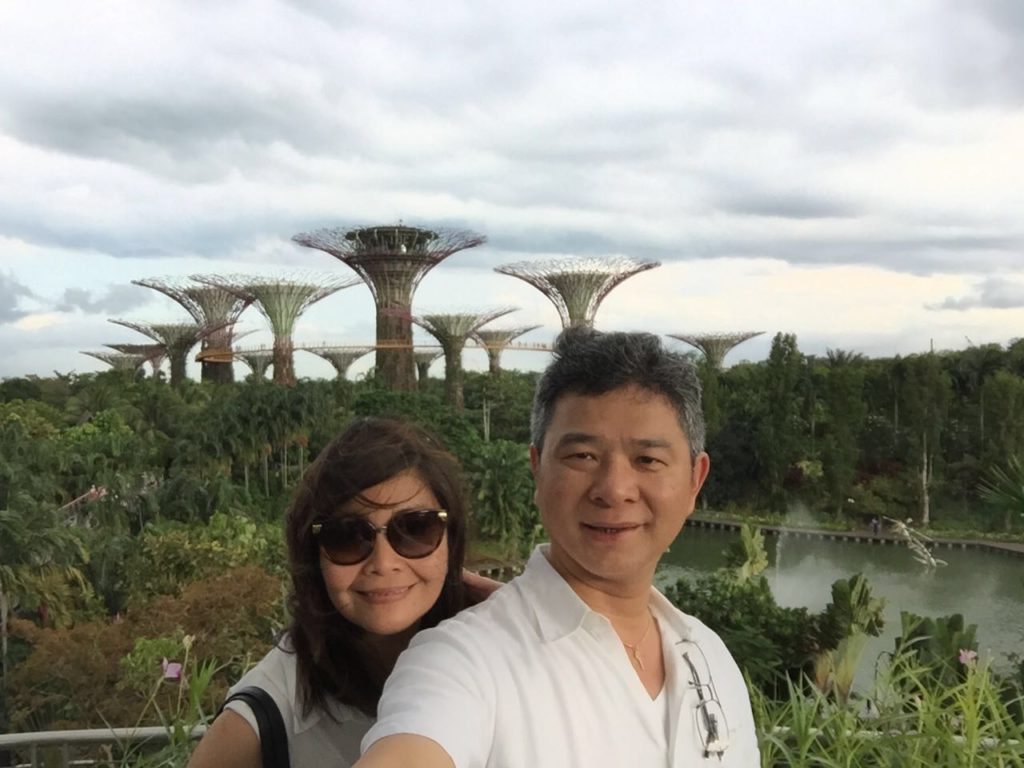 An amazing garden by the bay is one of the best attraction for local and international visitors.  Gardens by the Bay is a horticulture and garden artistry that presents the plant kingdom in a whole new experience that you'll find in Singapore.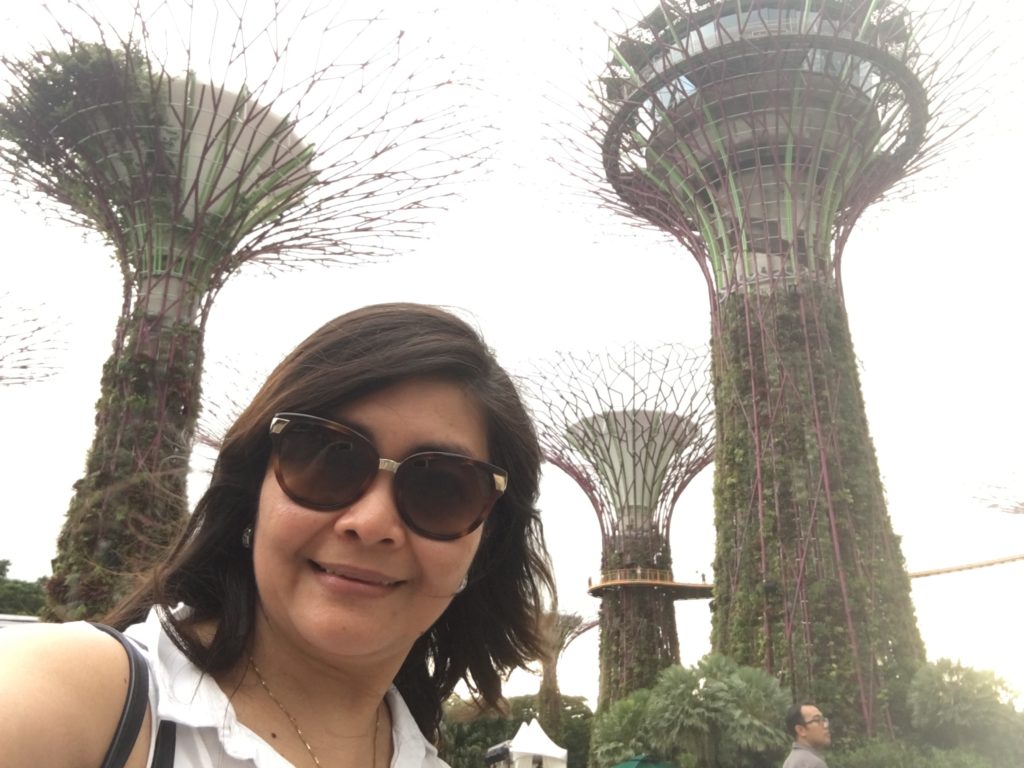 The variety of plant life here is spectacular. You can walk around a LOT here. Most of the outdoor areas are free, you pay for the Cloud Forest, Flower dome and the skyway.  Explore all the gardens during the day or come at night to relax.
Don't come to Singapore without checking out this place, it's a must!
To conclude, my family and I enjoyed our short 2 days visit in Singapore. We really had a great experience visiting these places I listed above.
I hope this post help you to make your Singapore trip a memorable one. I'd love to hear your comments below. Will you consider to visit these places in your Singapore Trip?
All the best!
jeng cua