Titanic, Belfast – This is Where She Was Born
Titanic Belfast is one of the great sightseeing tour to consider if you are planning to visit Belfast in Northern Ireland.
"She was all right when she left here"
– the people of Belfast on Titanic
To help you plan your trip I've included some key visitor information in this article to make your trip easier and fun!
Why Visit The Titanic in Belfast?
Explore the shipyard of the birthplace of the Titanic from her conception in Belfast in the early 1900 that has become the most popular tourist attraction in Belfast, Northern Ireland.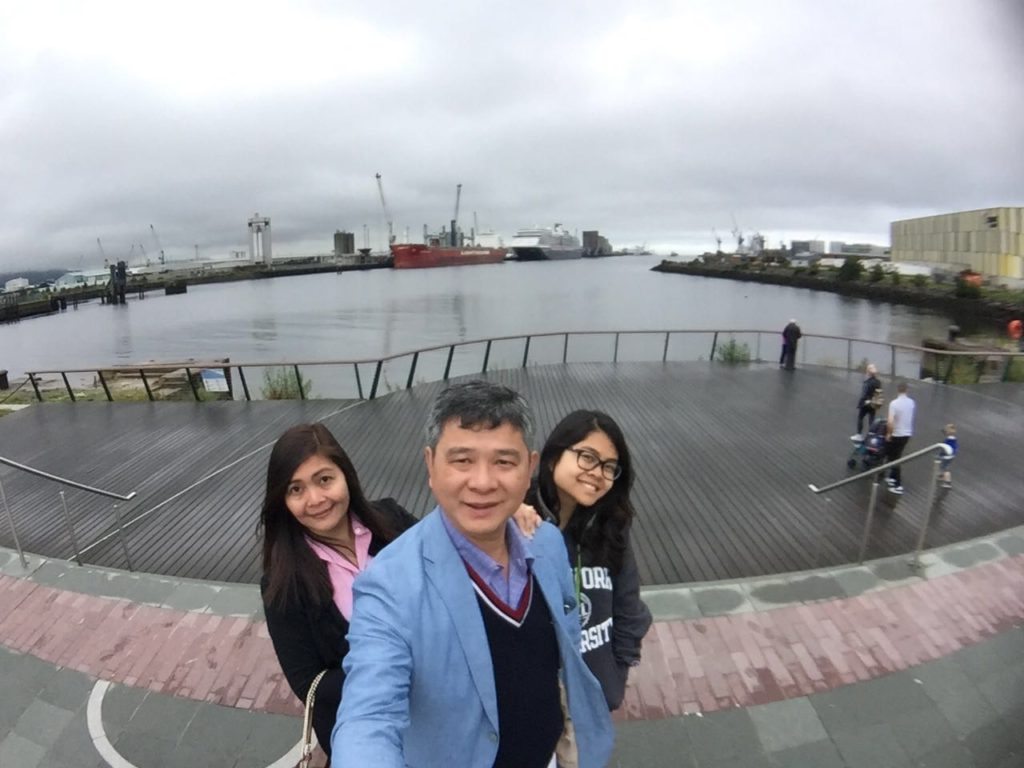 Titanic Belfast is located in the heart of Belfast, right beside the historic site of this world famous ship's construction. This is just a short walk from Belfast's city centre.
It was July 27, 2017 when my husband and I arrived in UK.  After exploring London, and other great places in UK such as  Edinburgh in Scotland , the Roman Baths and Stone Henge.  We had our side trip to Belfast, Northern Ireland for 3 days and 2 nights.
The Titanic Experience in Belfast
This will take you to an amazing six-floor iconic building. The museum offers countless exhibitions that speak eloquently of the full story from construction, the famous launch and the Titanic tragic end.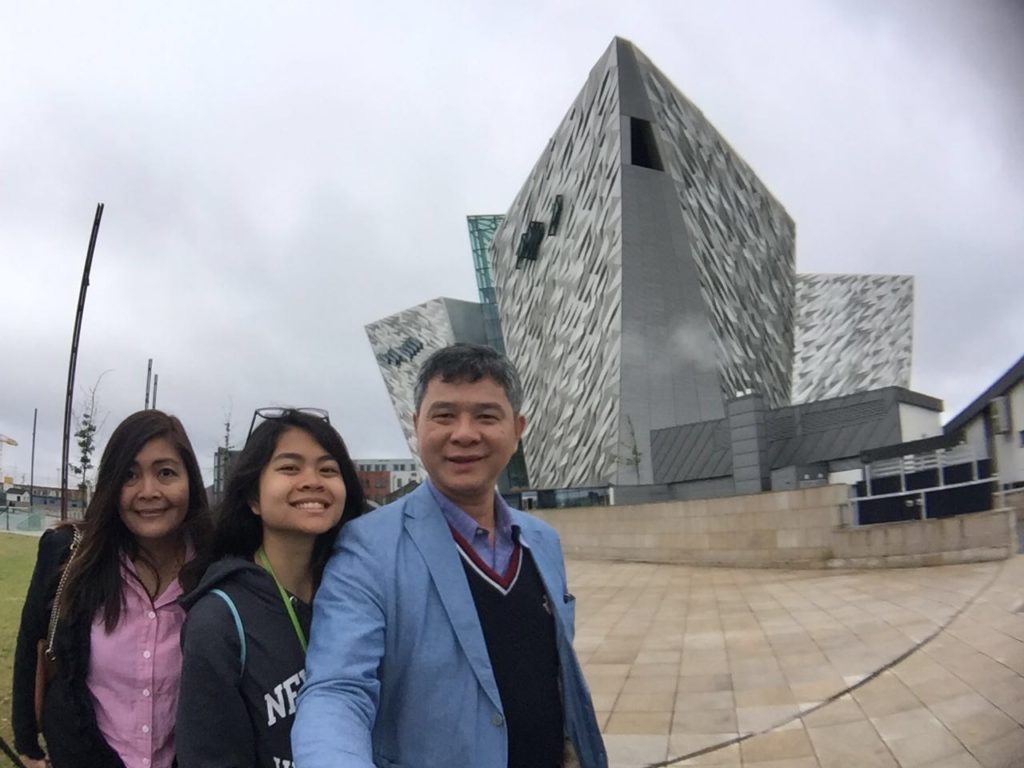 The building consists of many galleries that are innovative and interactive with many features including diving to the depth of the ocean to explore where RMS Titanic now rests.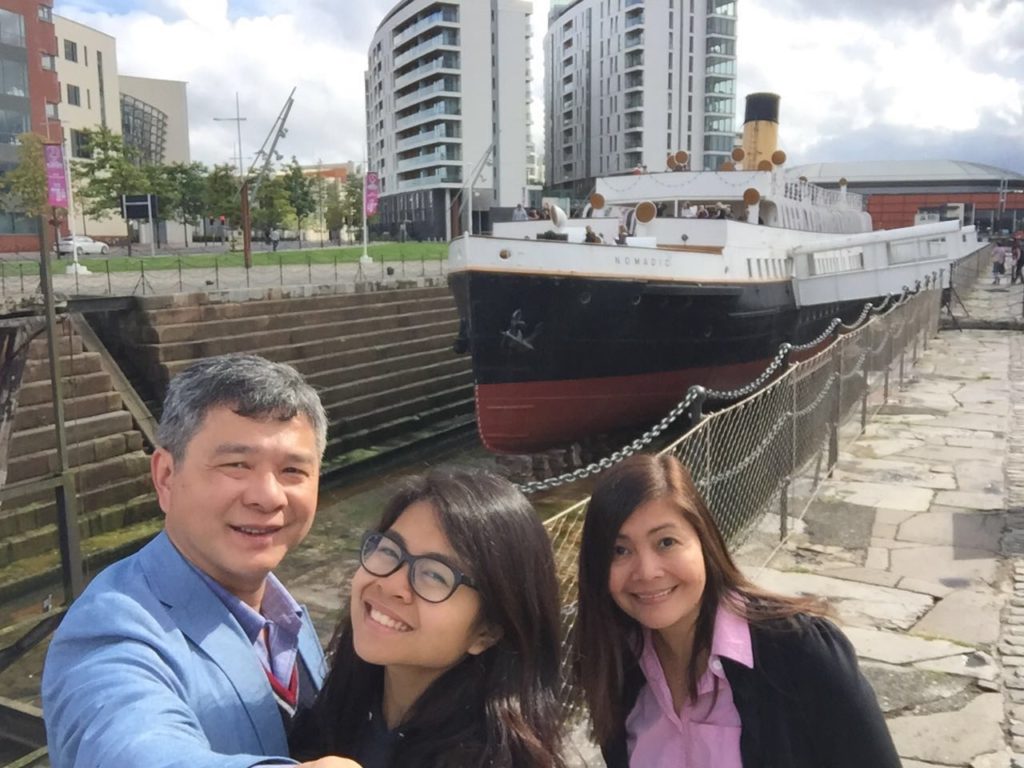 This is the SS Nomadic, this is the tender to RMS Titanic and the last remaining White Star Line ship in the world.
Titanic Belfast Opening Hours
Monday – Saturday: 09:00 – 19:00 every day (April, June, July & August)
May and September: from  09:00 – 18:00 every day
October to March: from 10:00 – 17:00 every day (Last tour at 15:20)
December 24, 25, 26: Closed
Standard Price Admission To
Titanic, Belfast
Titanic Experience (includes SS Nomadic)
Adult £18.00
Child (5-16) £8.00
Child (under 5) Free
Note: Price stated may be subject to change.
Tickets for Titanic Belfast galleries are based on a timed ticketing with slots available every 15 minutes throughout opening times.
How To Get To Titanic Belfast
When we arrived Belfast it was raining, so the best way for us is to just take a taxi.  It is not easy to grab a taxi in Belfast so, either you ask your hotel to call one for you or carry with you the taxi number in your wallet
or you can download their free app.
Belfast Taxi Service Phone Numbers:
Value Cabs Belfast: (028) 90809080 or download their free app
Fone a cab Belfast: (028) 90333333  or download their free app
Make sure to carry these numbers, they usually come within 5-10 minutes,  just call any of these number five minutes before leaving the site.  Very reliable.
Normally, in the hotel or any tourist spots, they also provide a phone where you can use for free to simply call a taxi.
How Long You Needed To Do This Tour
Time to spend is purely up to your own personal choice.
You can explore the Titanic Belfast Museum for 1-2 hours or 2-3 hours depends on how fast or slow your pace in absorbing the information inside the museum.
There is one area inside the museum where you need to take a  ride, so this will be depending on how long you will wait at the queue. If I can recall it took us about 15 minutes waiting and the ride is about the 10-15 minutes long.
I hope this post helps you to make your Titanic Belfast trip a memorable and enjoyable one.
YOU MAY ALSO WANT TO CHECK OTHER PLACES I VISITED IN UK:
Best Places to Visit in London To Make Your Trip a Memorable One
Explore Edinburgh Scotland in One Day – Best Places To Visit
Stonehenge Trip Easy Guide
Visiting The Roman Bath in England
I'd love to hear your comments below.
Enjoy your visit to Titanic Belfast!