Stonehenge Trip Easy Guide
During our 10 days trip to the United Kingdom, on August 1,2017 we visited the world's most famous prehistoric monument – The Stonehenge. Stonehenge is located in Salisbury, United Kingdom.
Stonehenge was built by the late Neolithic people around 5000 years ago, about 3000 BC. The biggest of Stonehenge's stones, known as sarsens, are up to 30 feet (9 meters) tall and weigh 25 tons (22.6 metric tons) on average.
How To Get To Stonehenge
Stonehenge is easy to get to. You can take the train to Salisbury train station and then take the Stonehenge Tour Bus that you can find few steps outside the railroad station.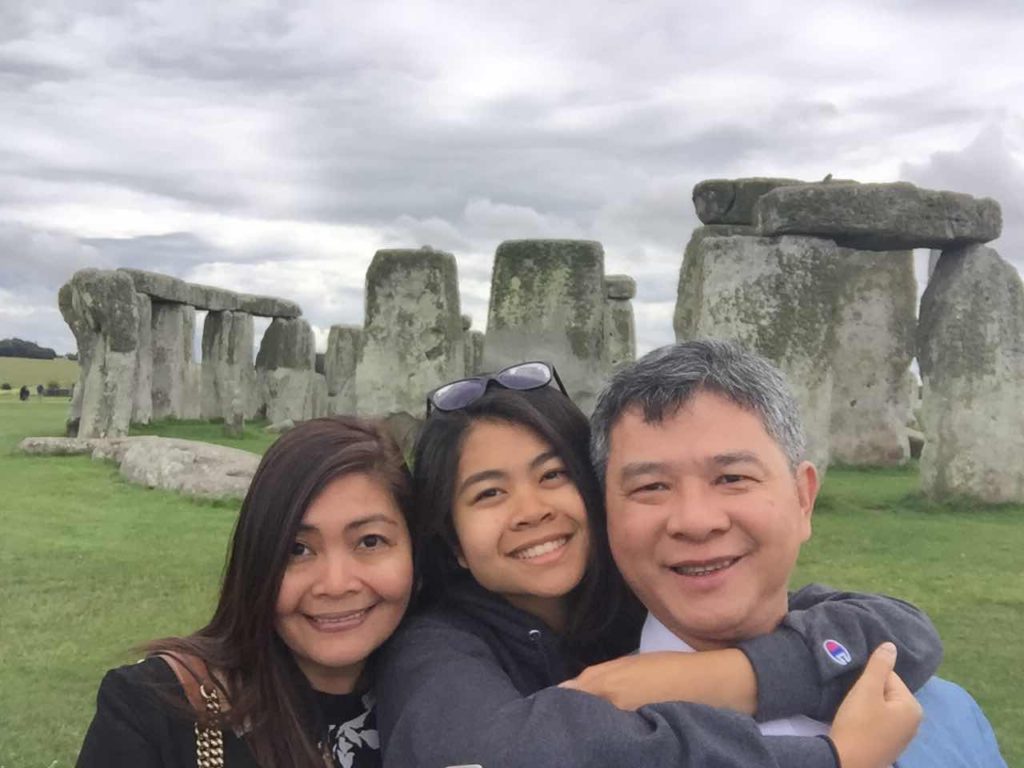 The nearest train station to Stonehenge is Salisbury about 9.5 miles away.
From London the trains depart from Waterloo Station to Salisbury.
Frequent trains run from London's Waterloo station taking approximately 90 minutes to do the journey to Salisbury.
Since we were staying at Comfort Inn at Buckingham Palace in London, we took the train from Victoria Station.  Victoria Station is just about 7 minutes walk from Comfort Inn hotel, Buckingham Palace.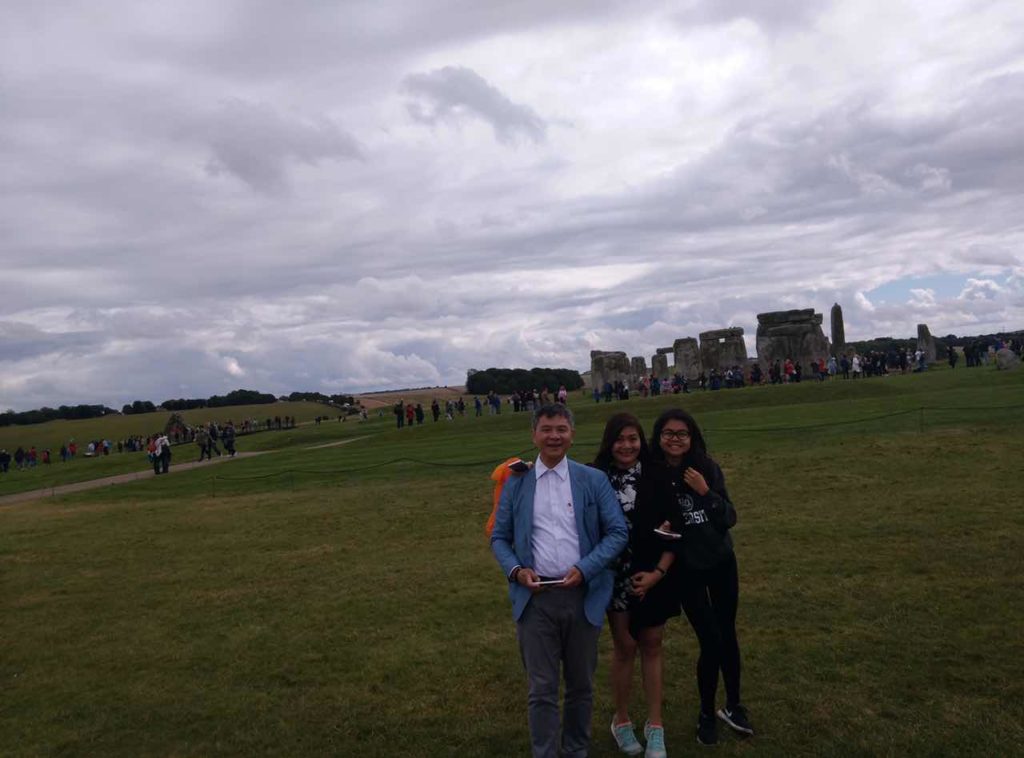 This is how our journey started…
We took Southern towards Little Hampton – Clapham junction (platform 9) – South West Trains  towards Exeter St Davids to Salisbury station – walk about 2 mins to Railway station.
When you go out from the railway station you will see the big bus Stonehenge Tour that is heading towards the Stonehenge Visitor Center.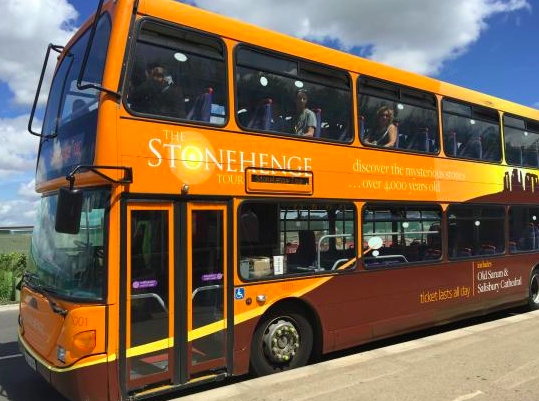 The Stonehenge Tour Bus is the only regular public transport to Stonehenge itself.  It normally runs at least hourly and more frequently in the summer months.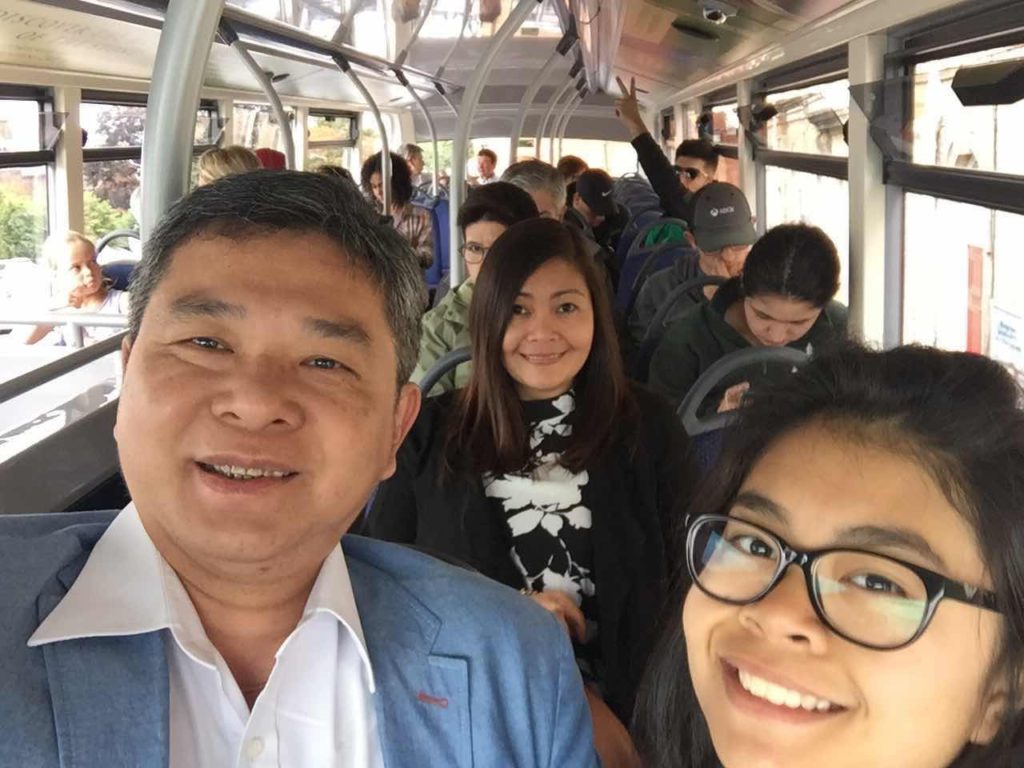 The bus works on a hop on, hop off principle. You can spend as long as you like at Stonehenge or Old Sarum, you do not have to ride on a particular schedule.
Buses depart Salisbury Station hourly from 10 a.m. daily.
When you reached the visitor center, you will be needing to take another bus to bring you to the Stonehenge.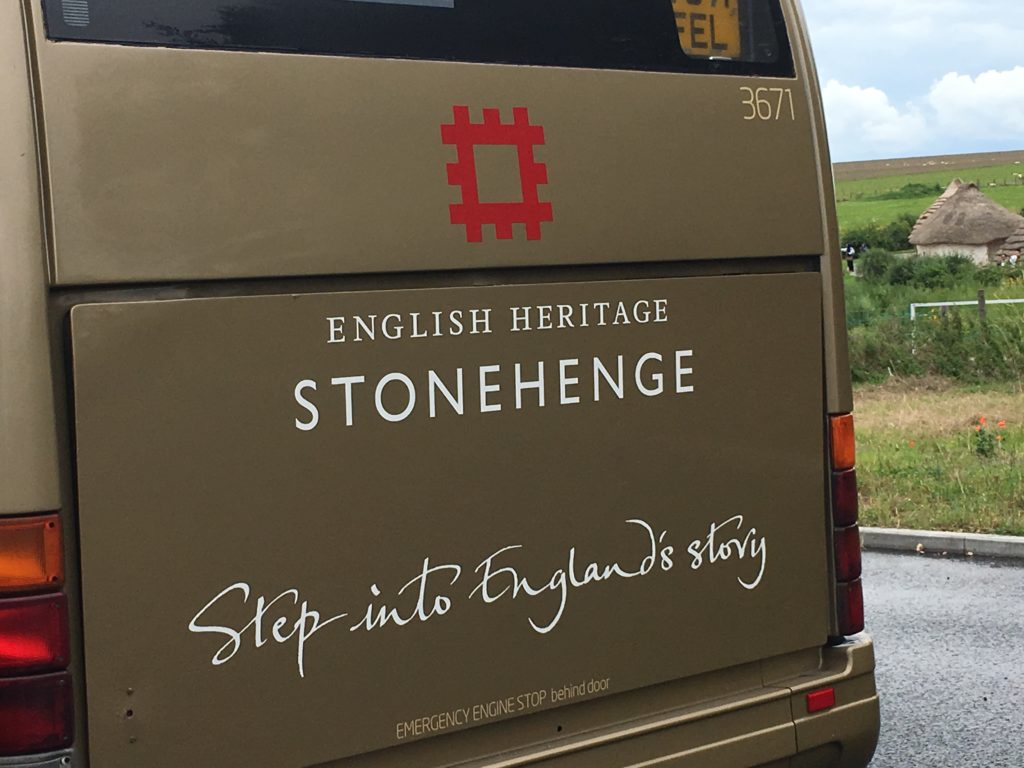 The Stonehenge Visitor Center
The Visitor Centre at Stonehenge is located over a mile from the stones. This is your entry point to Stonehenge. If you go by car or by your own
this is where you can buy your tickets going to the stones.
But, if you are taking the Stonehenge Bus Tour as mentioned above, your entrance ticket to the Stonehenge is already included.
You can also find souvenir shops and coffee shop inside the visitor center.
They provide hot soups and sandwiches. And outside the visitor center, you can also find good ice creams.
Stonehenge Entrance Prices & Opening Hours
Adult: 15.50 British Pounds
Children (5 yrs. old – 15 yrs. old): 9:30 Pounds
Students/Seniors: 13.90 Pounds
Opening Hours and Time:
April 1 to May 31: 09:30 to 19:00
June 1 to August 31: 09:00 to 20:00
Sept. 1 to October 15: 09:30 to 19:00
Oct. 16 to March 31: 09:30 to 17:00
The Stonehenge is closed on Dec. 24 to Dec. 26
Note: Prices and time are subject for any changes.
How Long You Needed To Do This Tour
You can enjoy this prehistoric monument for just half a day. You can visit the Stonehenge in the morning and afterwards you can go and visit the Roman Bath.
I hope this post help you to make your Stonehenge trip a memorable one and with ease.
YOU MAY ALSO WANT TO CHECK OTHER PLACES I VISITED IN UK:
Best Places to Visit in London To Make Your Trip a Memorable One
Explore Edinburgh Scotland in One Day – Best Places To Visit
I'd love to hear your comments below.
Enjoy your visit to Stonehenge!