Are you looking for a short and wonderful getaway holiday in Xiamen?
Gulangyu Island is a 25-minute ferry ride away from Xiamen.  Gulangyu is a popular tourist destination allowing visitors to stroll around in about 6 kilometers parameter.
In the old days, rich merchants from southern Fujian, built villas on Gulangyu Island after Japan invaded Taiwan in 1895. It was once a playground for the rich. 
How to Get to Gulangyu Island
Ferry is the only way to get to Gulangyu Island. For foreign tourists, you need to go to Xiamen International Cruise Terminal (Dongdu Youlun Matou to Sanqiutian Wharf)
Price: CNY35(Round trip). Children under 1.2m (3.9ft) are free.
Frequency: Every 20 minutes
Time: 07:10—17:30 (during summer) / 18:30 (during winter).
You can buy the ferry ticket at the cruise terminal and don't forget to bring your passport when buying the ticket.
Also, avoid Chinese New Year and national holidays traveling in China. All the terminals will be crowded during those days. 
How much time do you need in Gulangyu?
Half-day is enough for a Gulangyu Island. Tourists normally visit the Island during the day hours and then travel back to Xiamen downtown for a night stay.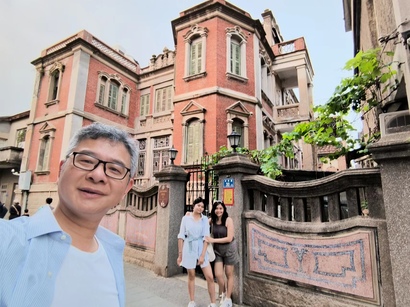 We spent 5 hours on Gulangyu Island and really enjoyed the walk and the delicious stinky tofu (chòu dòufu). My daughter and I loves it. It is usually sold at roadside stands as a snack.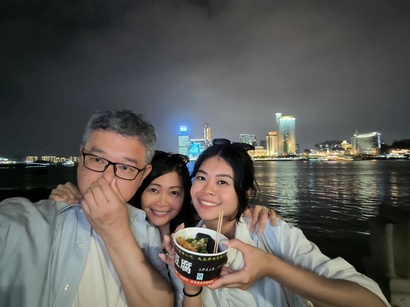 1. Sunlight Rock in Gulangyu Island
The Sunlight Rock consists of the Sunlight Rock, Zheng Chenggong Memorial Hall, and Piano Garden. The Sunlight Rock is the highest point on Gulangyu Island. Two rocks leaning on each other, with a height of about 93 meters. So, climbing the Sunlight Rock is a "must-to-do" if you are in Gulangyu Island, Xiamen.
2. Zheng Chenggong Memorial Hall
Zheng Chenggong is a famous national hero in the late Ming and early Qing dynasties. You will witness various sculptures, cultural relics, photographs, and life stories of Zheng Chenggong using modern technology of presentation. The museum is divided into 7 parts.
3. Shuzhuang Garden in Gulangyu Island
The Shuzhuang Garden is a paradise not too far. The garden faces the sea and backs onto Sunlight Rock and is located just at the exit from the piano museum. It consists of paths and bridges walking down to the small fish pond.  It was nice to walk around here.
4. Piano Museum in Gulangyu
You will enjoy to seeing a huge collection of pianos from various countries and times and enjoy the live performance. A huge selection of old pianos that dates back to the late 1800s.  There are about 100 pianos on display in two buildings.
5. Organ Museum in Gulangyu Island
There is also a big collection of organs on this Island. The best-known is China's largest organ, Casavant Pipe Organ was stored in this museum. It is 13 meters tall and 12.5 meters wide. You'll also find one organ with candlesticks which were used at the time when there was no electricity. The Organ Museum was originally the private residence of a wealthy businessman from Taiwan, Lin He-shou.
Gulangu Island Things to know...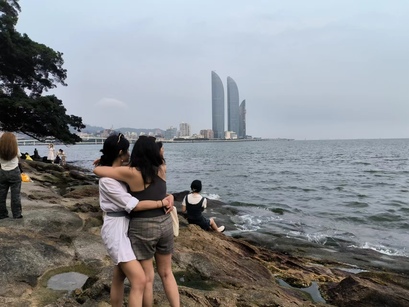 Once, Gulangyu was filled with more than 13 consulates of different countries. 
Cars are forbidden on the Island so walking around is quite a unique experience.
Western politicians, businessmen, and wealthy overseas Chinese families have spent huge sums of money to build elegant villas.
The "Piano Island" was born.
Gulangyu Island is a UNESCO World Heritage Site.
Want to Plan a Vacation? Check Travel Planners: