Join Our Living Good Printable's Club!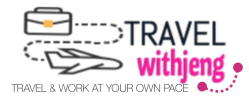 I believe in creating the version of the life you want, you need to build it with purpose. Whether you want to have a stress-free life, declutter your home and mind, get paid in doing what you love… This 26-Page Living Good Planner will help you to stay on track.
Sign up below to get the 26-page Living Good Planner Printables in your INBOX and instantly download it for FREE.
I can't wait for you to join in, feel more accomplished to give yourself love at the end of each day!